M. T. Panchal Quotes
Top 11 wise famous quotes and sayings by M. T. Panchal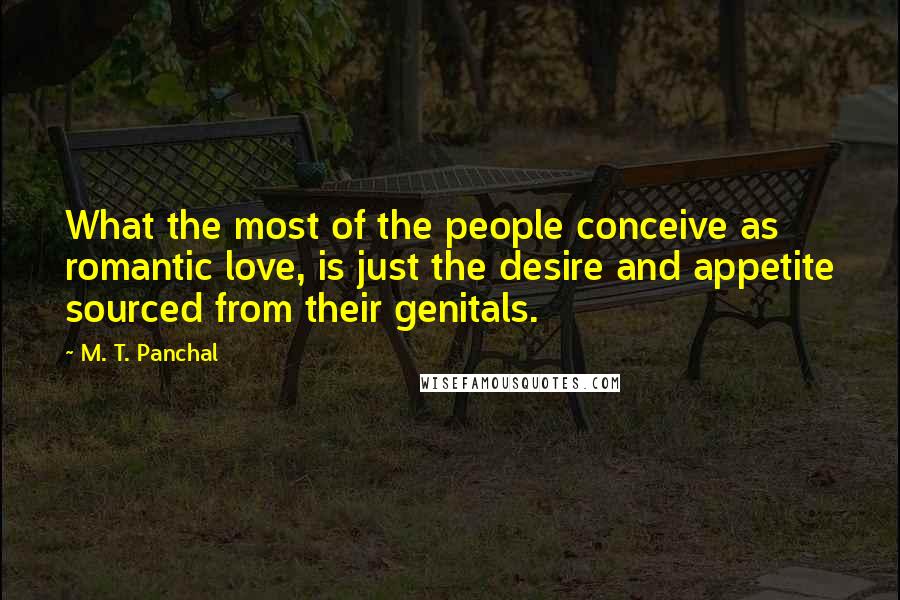 What the most of the people conceive as romantic love, is just the desire and appetite sourced from their genitals.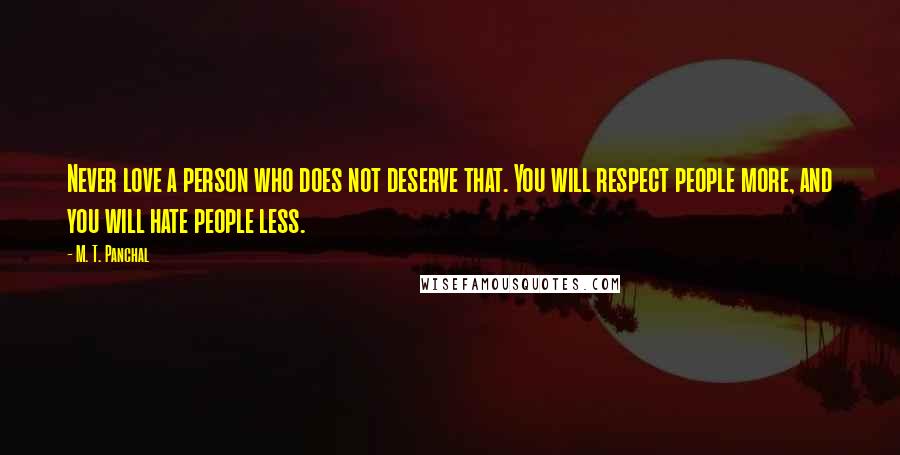 Never love a person who does not deserve that. You will respect people more, and you will hate people less.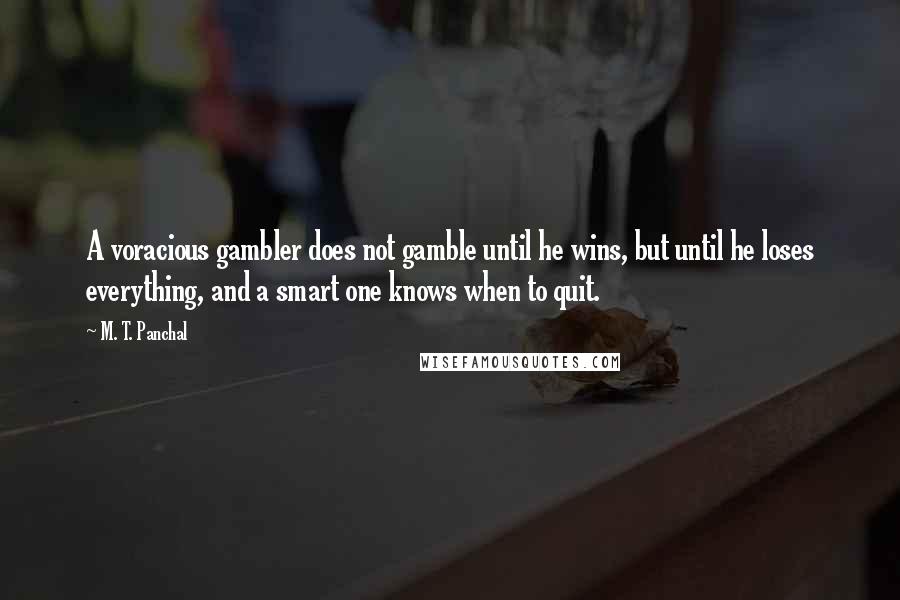 A voracious gambler does not gamble until he wins, but until he loses everything, and a smart one knows when to quit.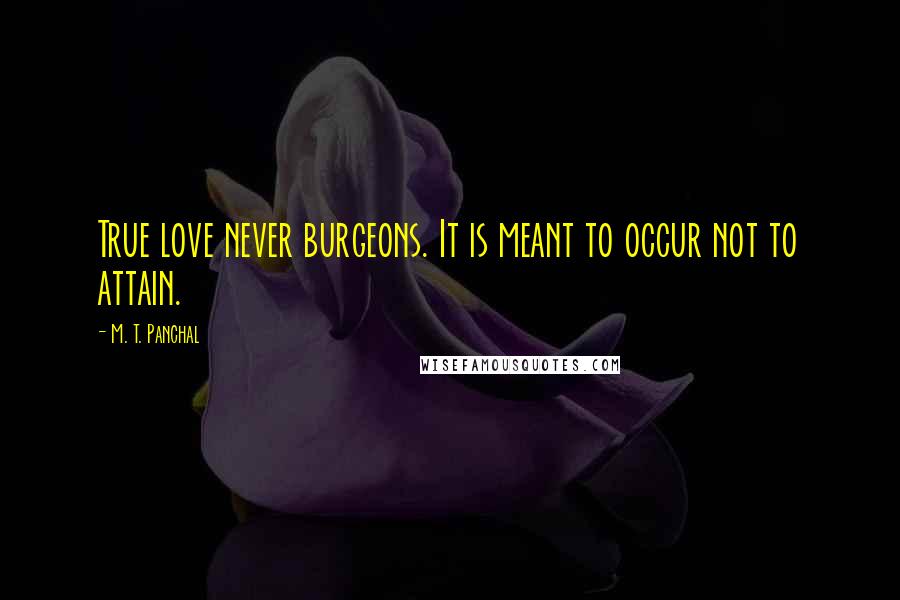 True love never burgeons. It is meant to occur not to attain.
Religion is just an interpretation; science is another one.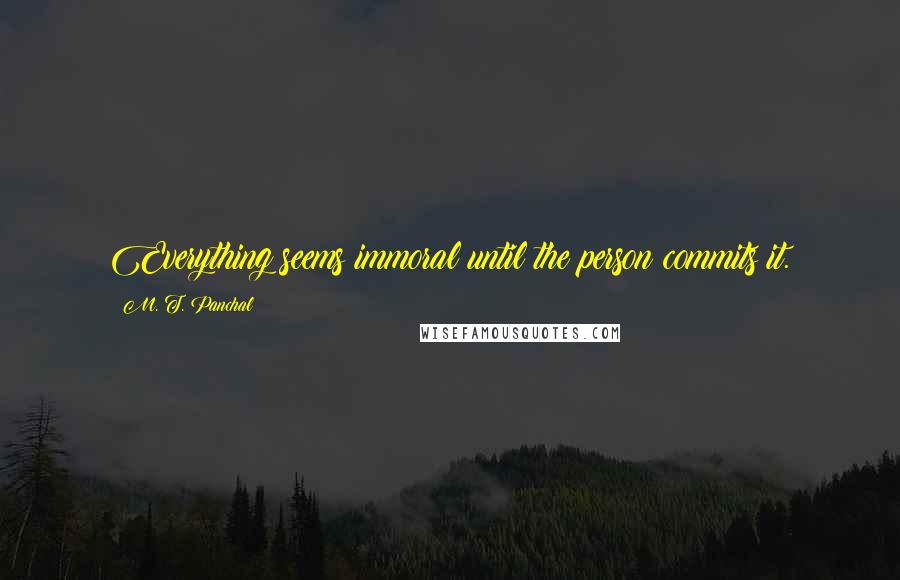 Everything seems immoral until the person commits it.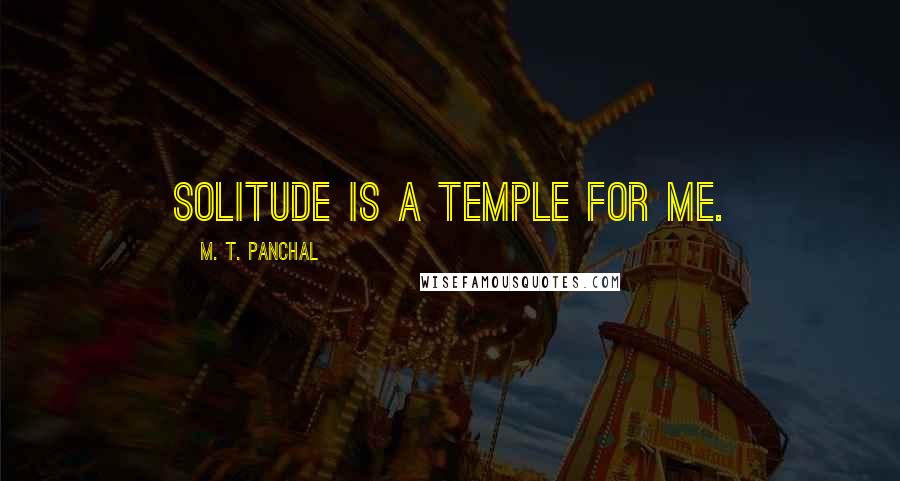 Solitude is a temple for me.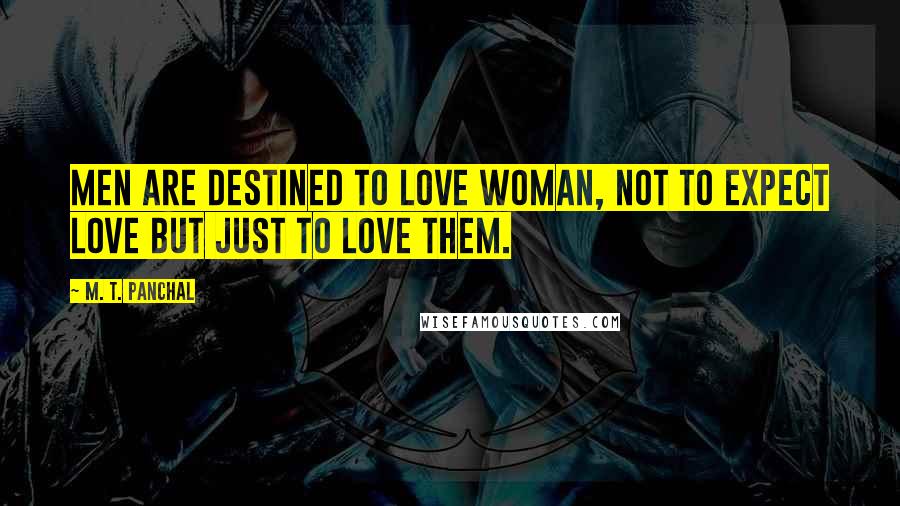 Men are destined to love woman, not to expect love but just to love them.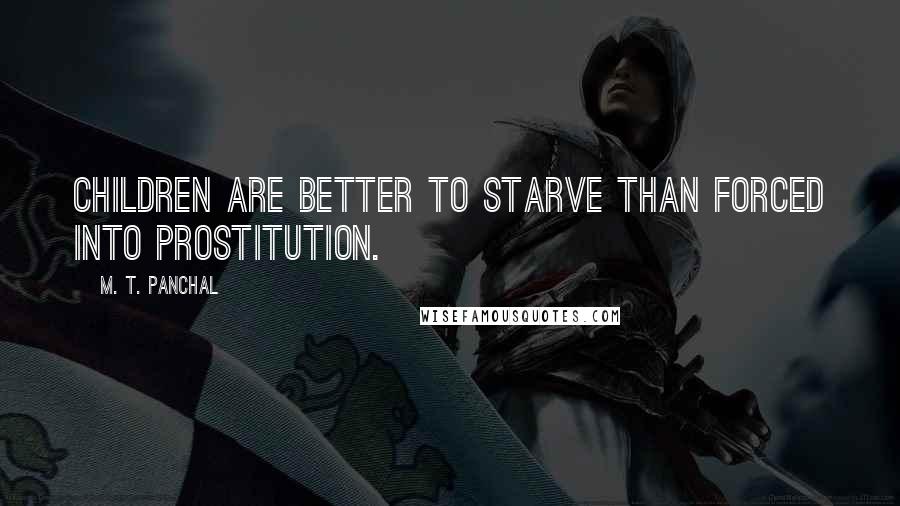 Children are better to starve than forced into prostitution.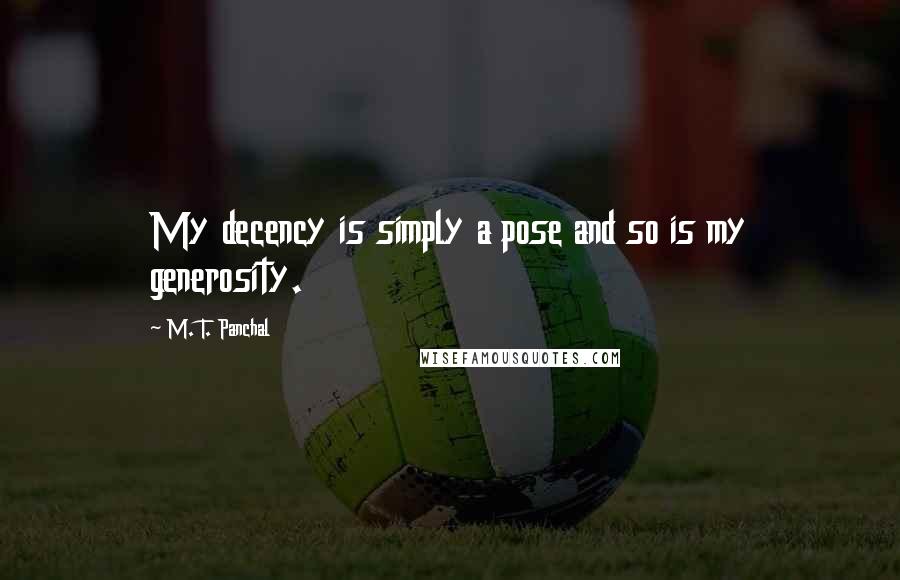 My decency is simply a pose and so is my generosity.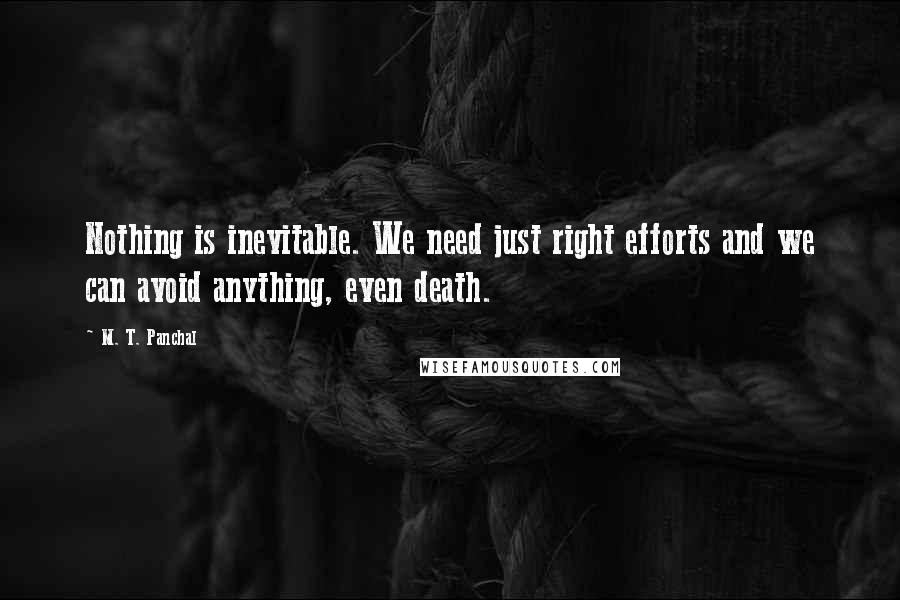 Nothing is inevitable. We need just right efforts and we can avoid anything, even death.