Lindsay Duncan Quotes
Top 17 wise famous quotes and sayings by Lindsay Duncan
I don't have any desire to be better known.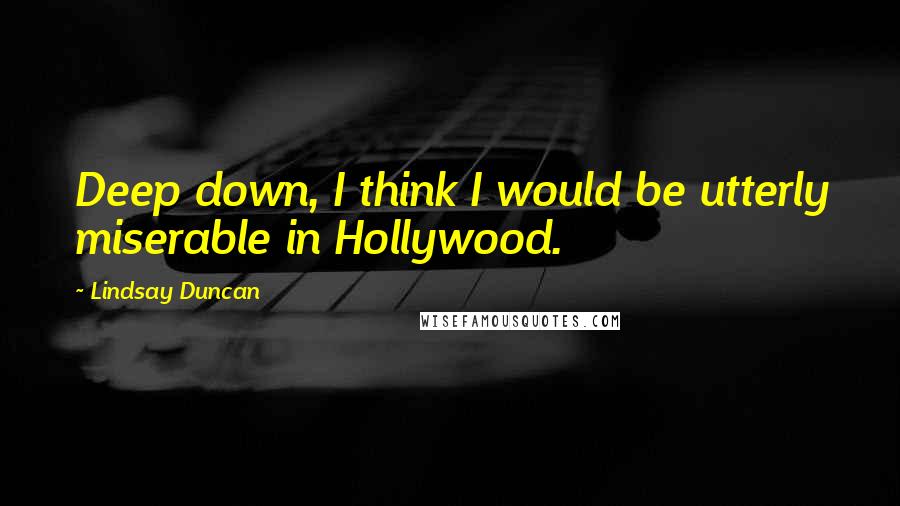 Deep down, I think I would be utterly miserable in Hollywood.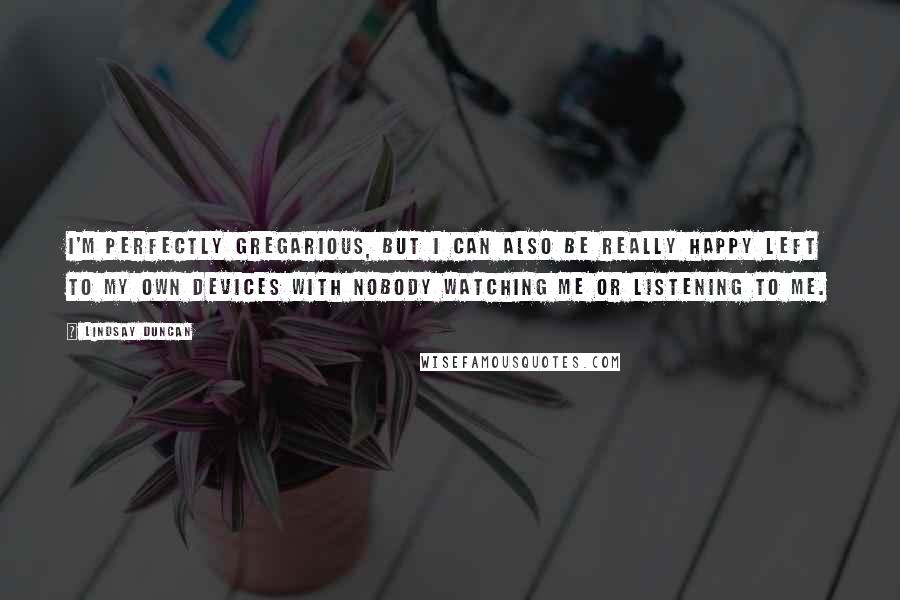 I'm perfectly gregarious, but I can also be really happy left to my own devices with nobody watching me or listening to me.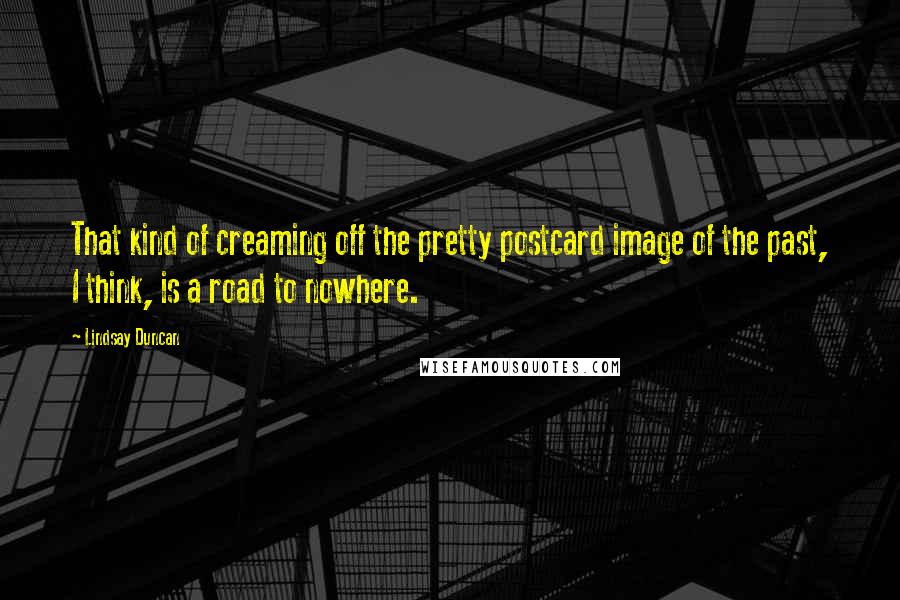 That kind of creaming off the pretty postcard image of the past, I think, is a road to nowhere.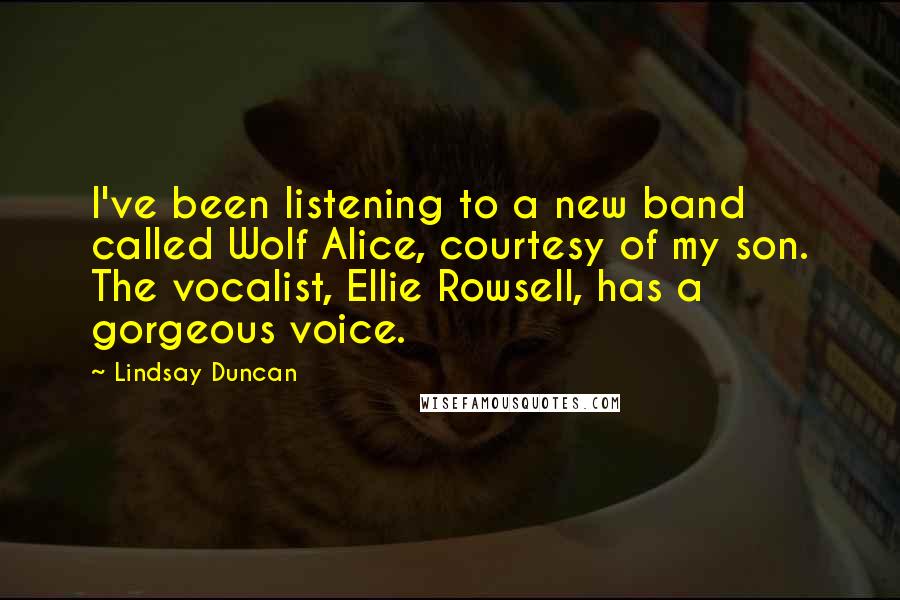 I've been listening to a new band called Wolf Alice, courtesy of my son. The vocalist, Ellie Rowsell, has a gorgeous voice.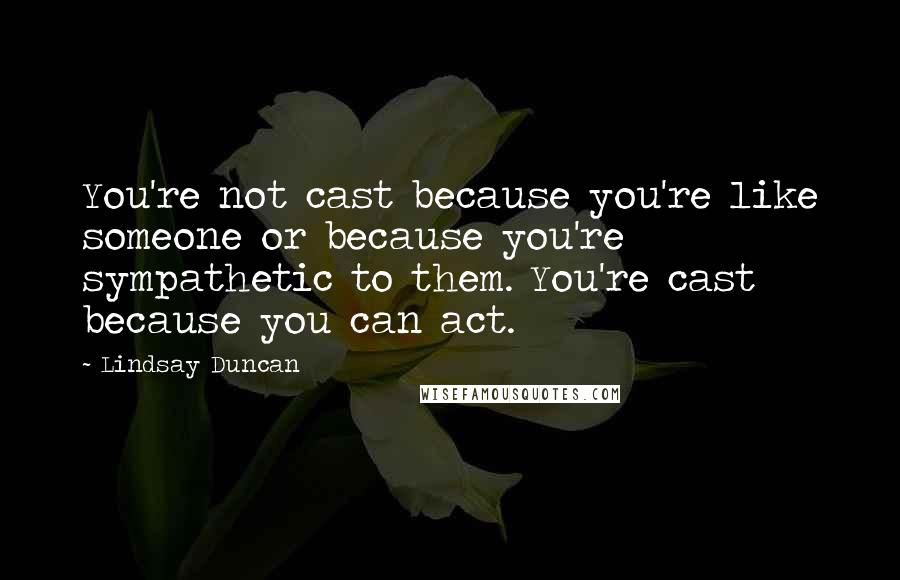 You're not cast because you're like someone or because you're sympathetic to them. You're cast because you can act.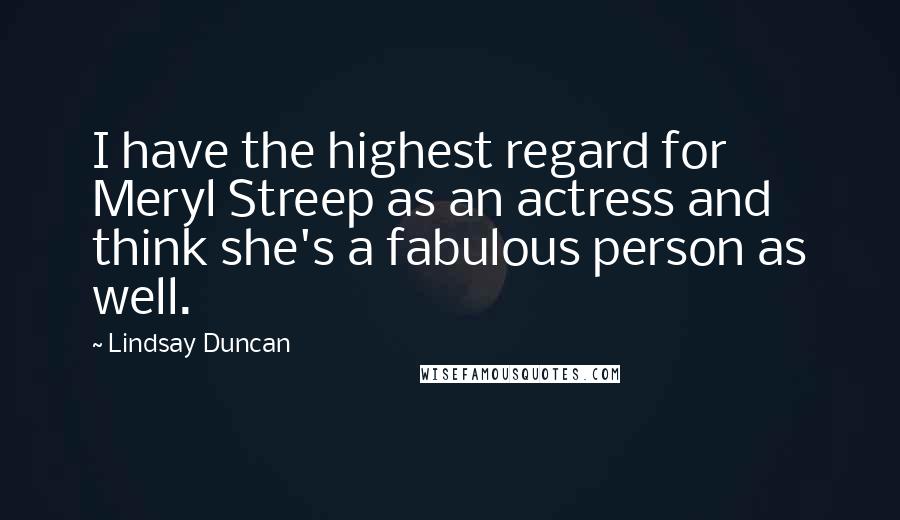 I have the highest regard for Meryl Streep as an actress and think she's a fabulous person as well.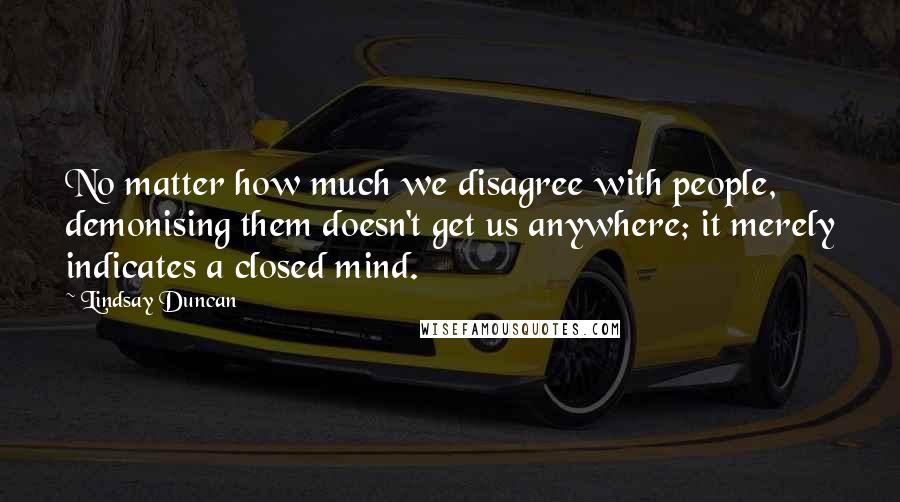 No matter how much we disagree with people, demonising them doesn't get us anywhere; it merely indicates a closed mind.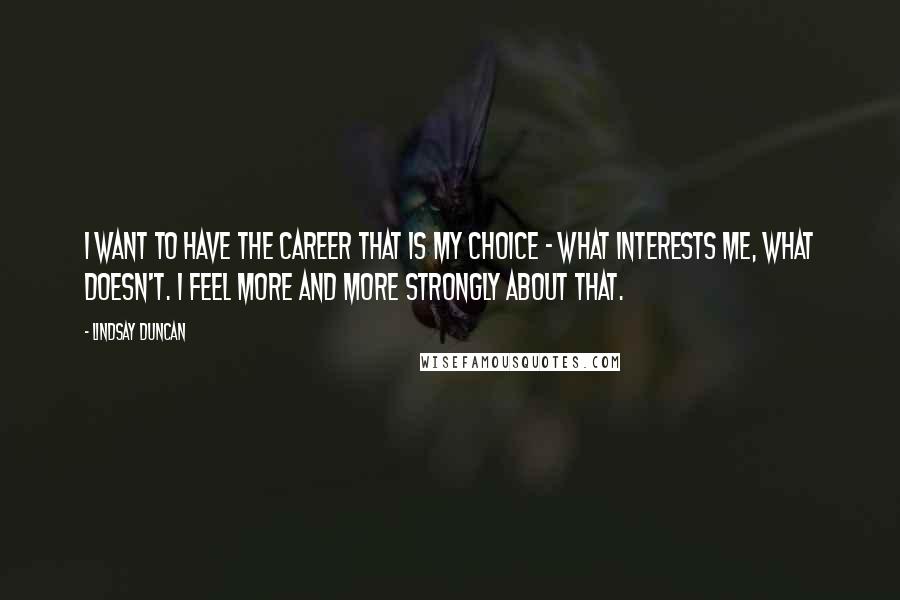 I want to have the career that is my choice - what interests me, what doesn't. I feel more and more strongly about that.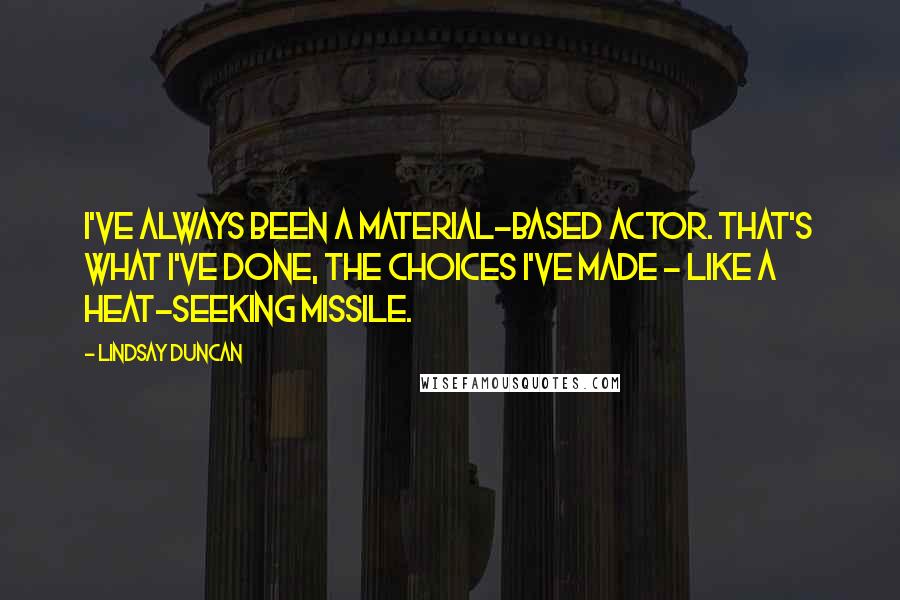 I've always been a material-based actor. That's what I've done, the choices I've made - like a heat-seeking missile.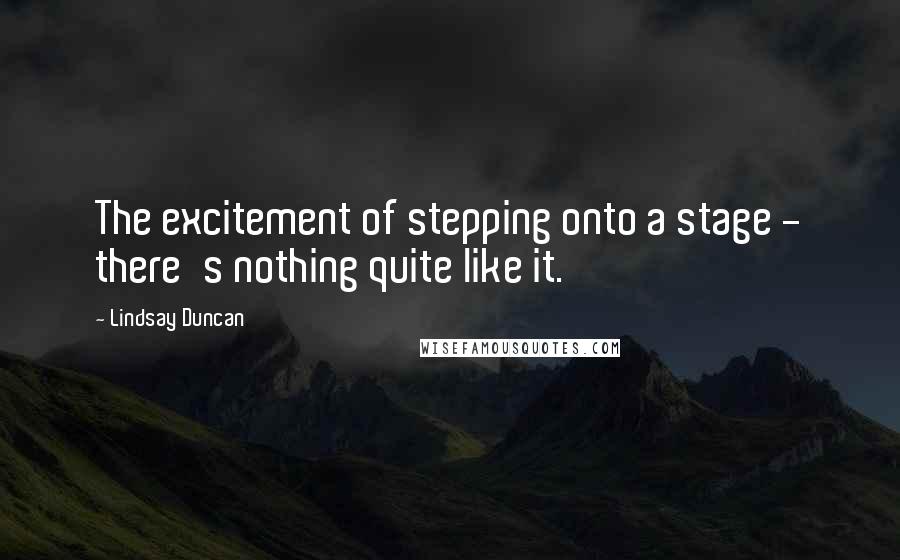 The excitement of stepping onto a stage - there's nothing quite like it.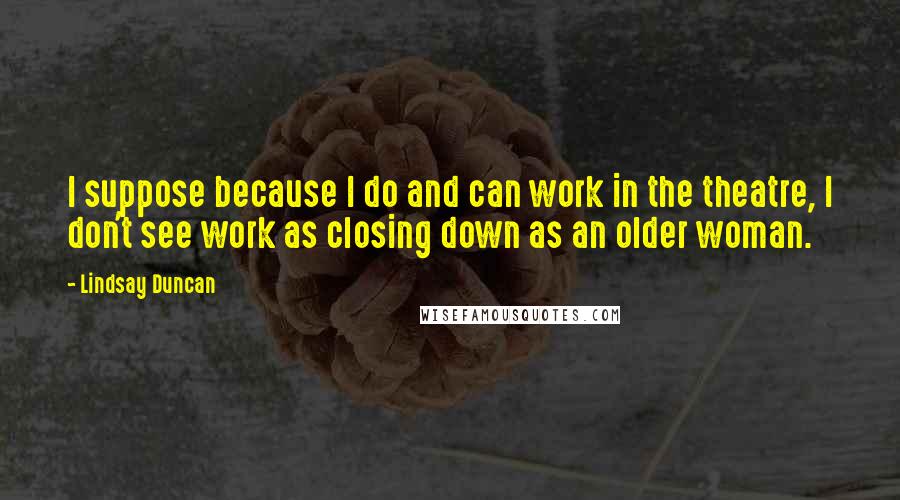 I suppose because I do and can work in the theatre, I don't see work as closing down as an older woman.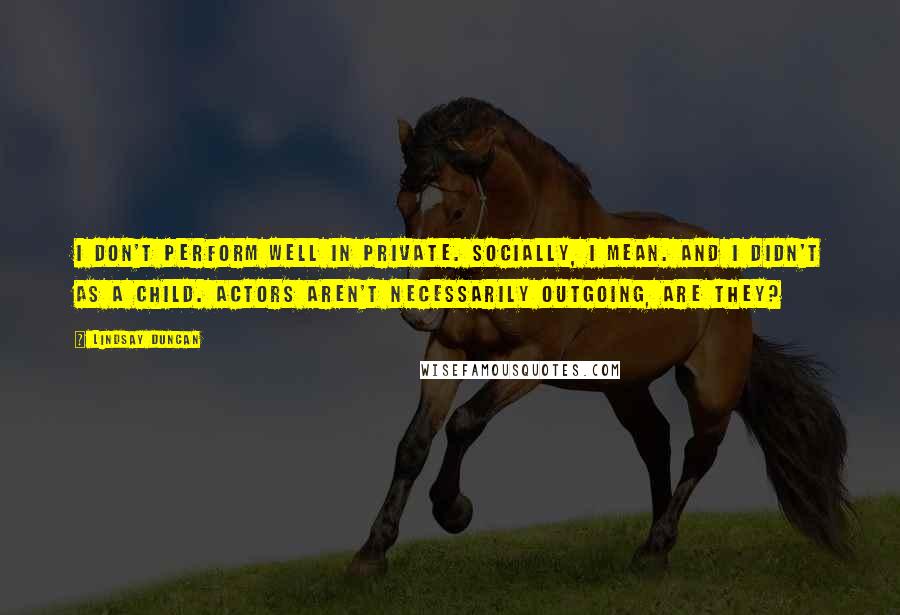 I don't perform well in private. Socially, I mean. And I didn't as a child. Actors aren't necessarily outgoing, are they?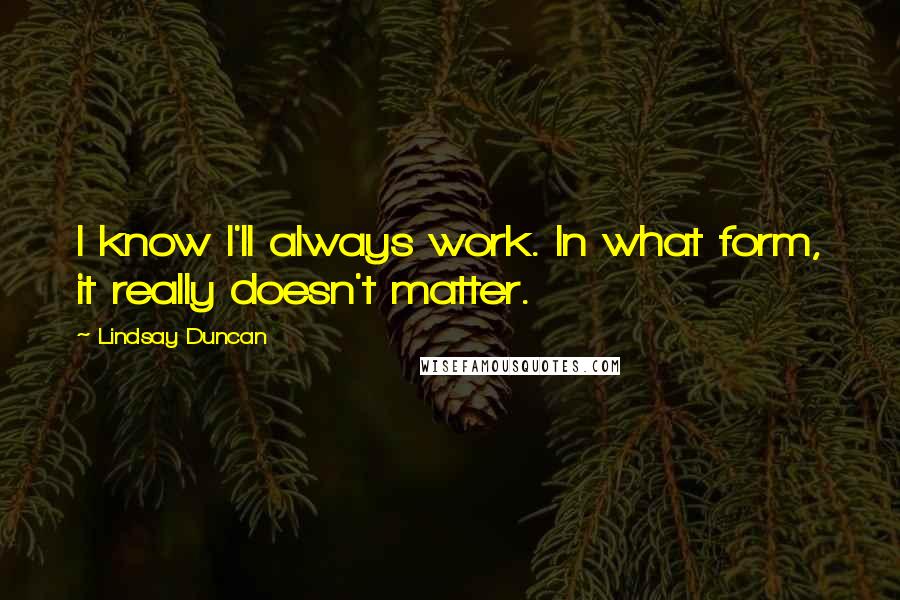 I know I'll always work. In what form, it really doesn't matter.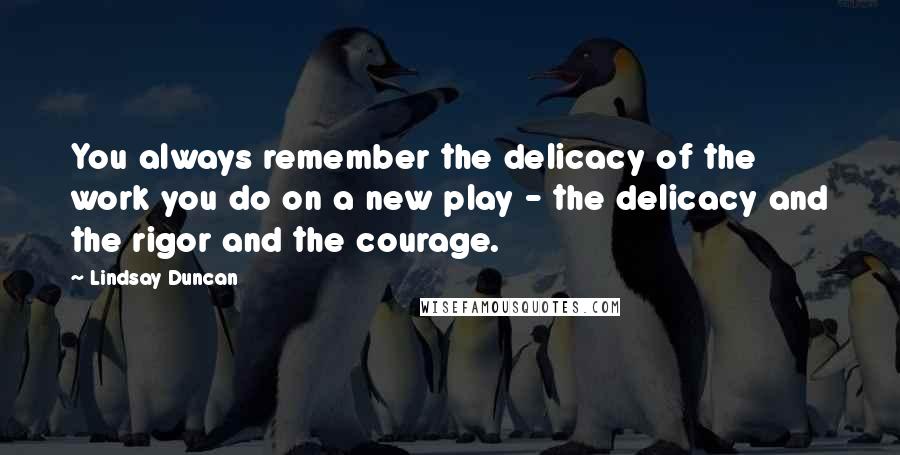 You always remember the delicacy of the work you do on a new play - the delicacy and the rigor and the courage.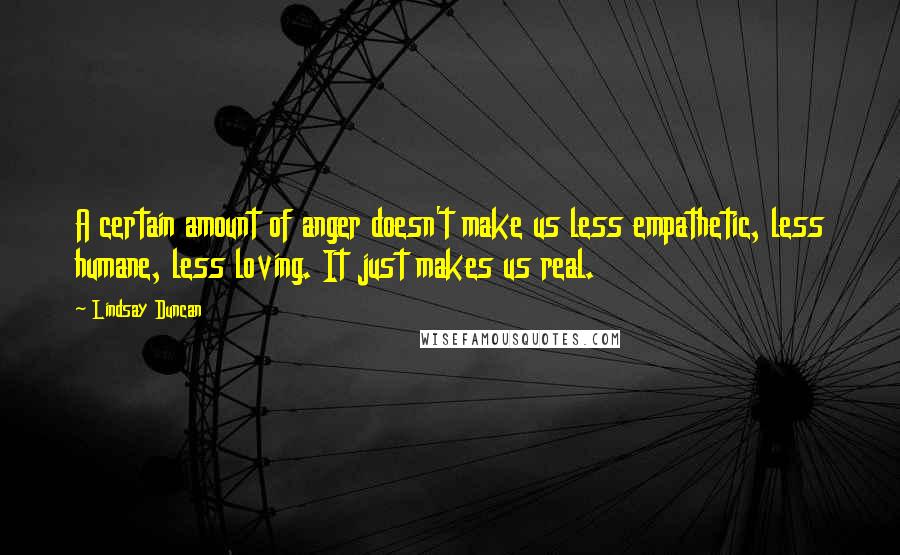 A certain amount of anger doesn't make us less empathetic, less humane, less loving. It just makes us real.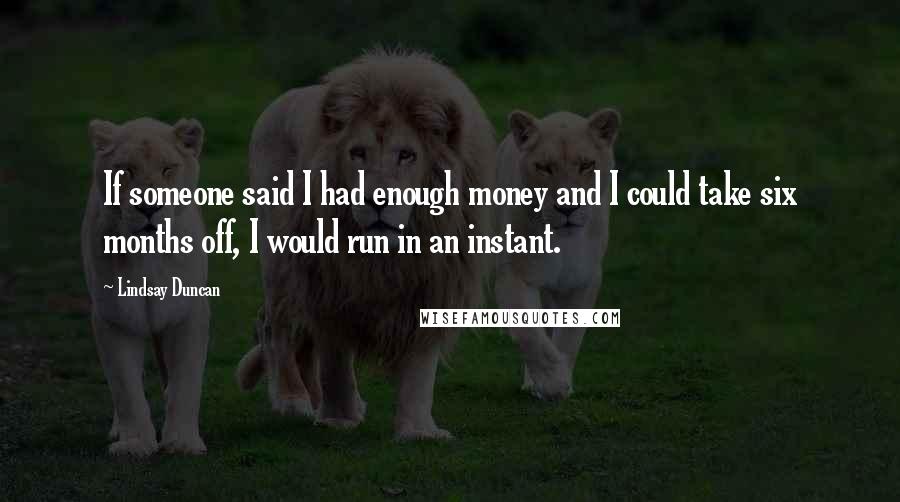 If someone said I had enough money and I could take six months off, I would run in an instant.