John Denham Quotes
Top 13 wise famous quotes and sayings by John Denham
John Denham Famous Quotes & Sayings
Discover top inspirational quotes from John Denham on Wise Famous Quotes.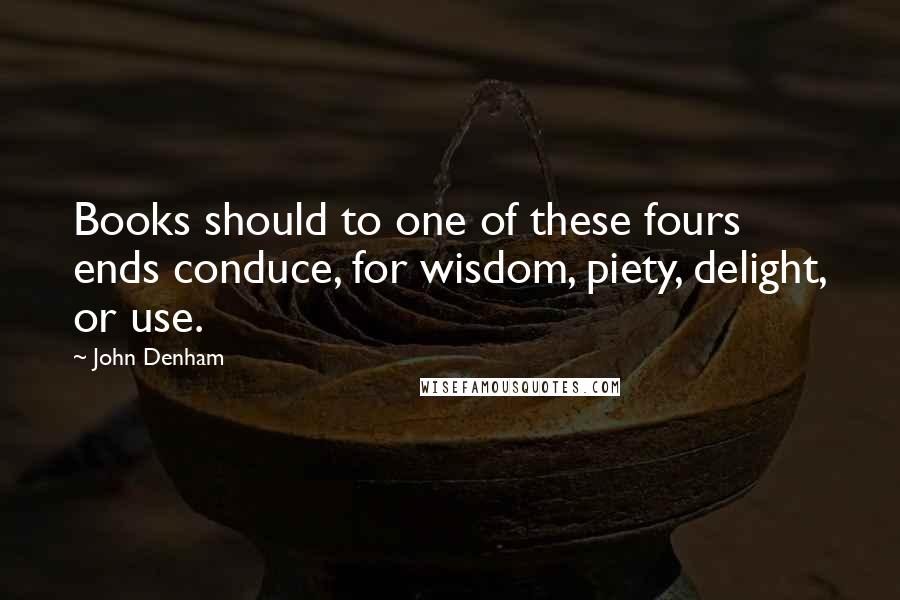 Books should to one of these fours ends conduce, for wisdom, piety, delight, or use.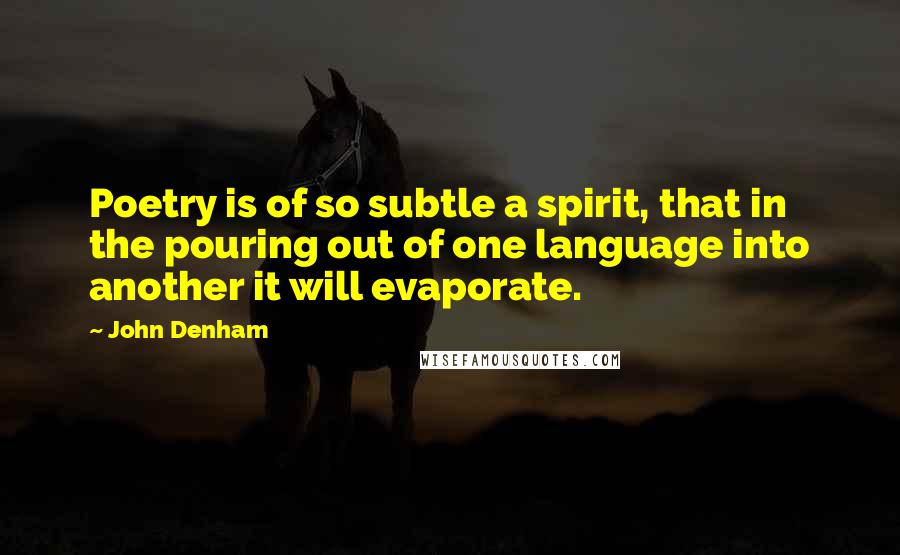 Poetry is of so subtle a spirit, that in the pouring out of one language into another it will evaporate.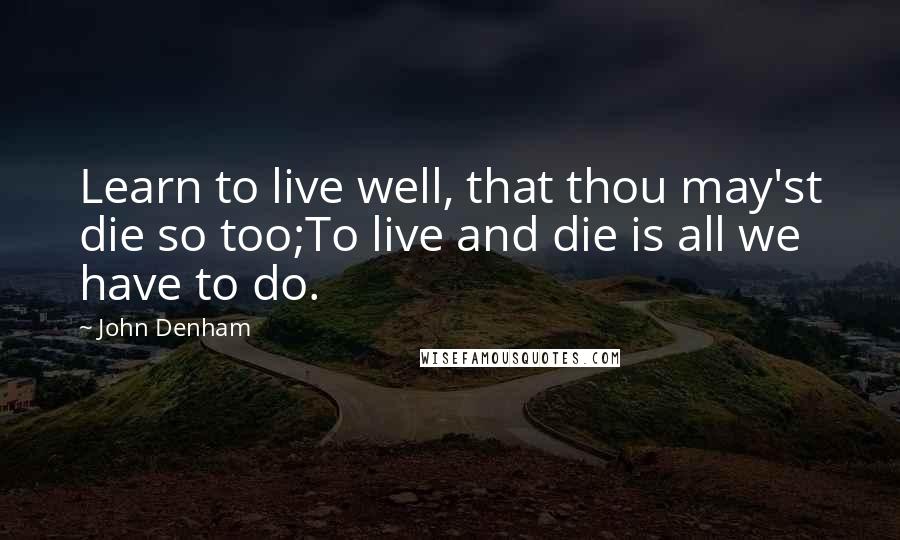 Learn to live well, that thou may'st die so too;
To live and die is all we have to do.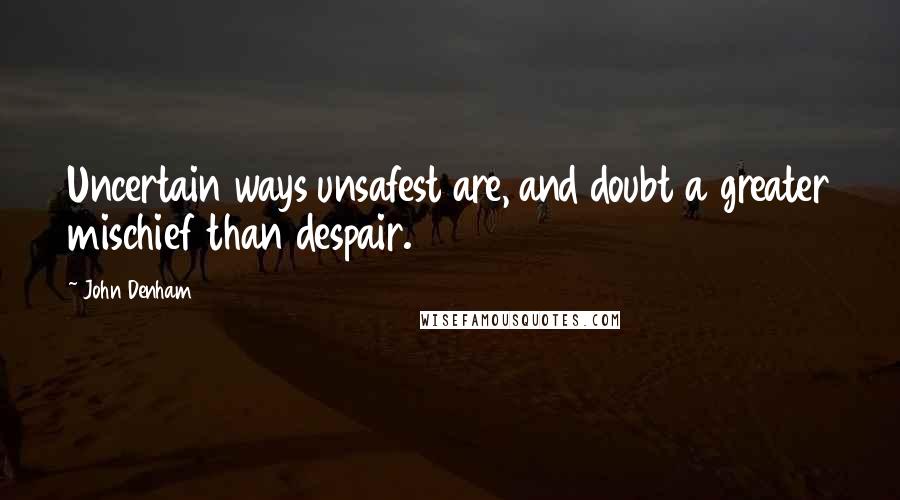 Uncertain ways unsafest are, and doubt a greater mischief than despair.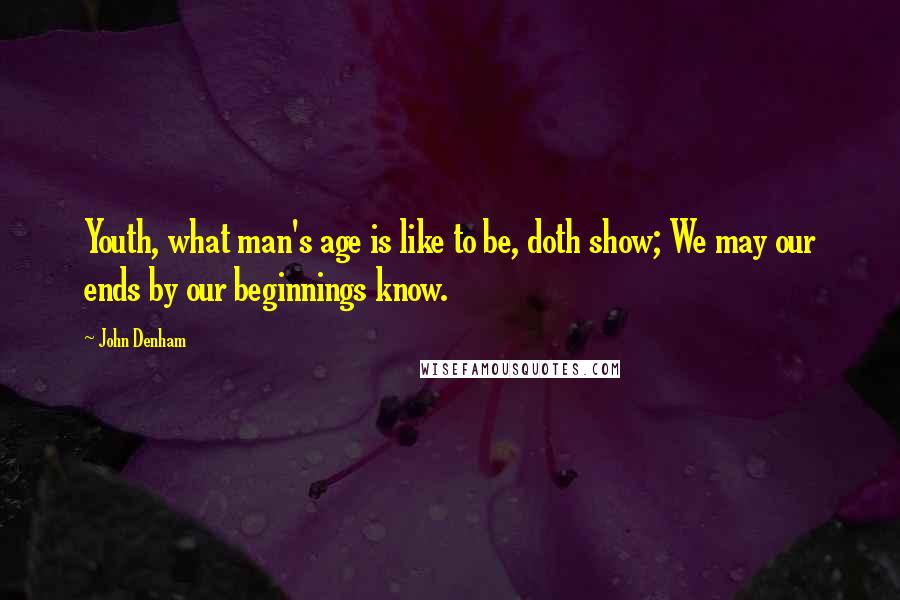 Youth, what man's age is like to be, doth show; We may our ends by our beginnings know.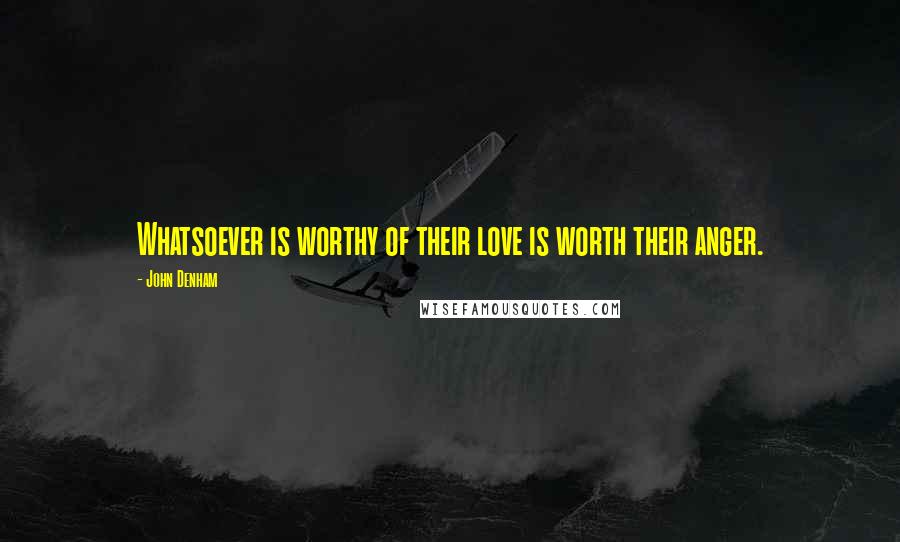 Whatsoever is worthy of their love is worth their anger.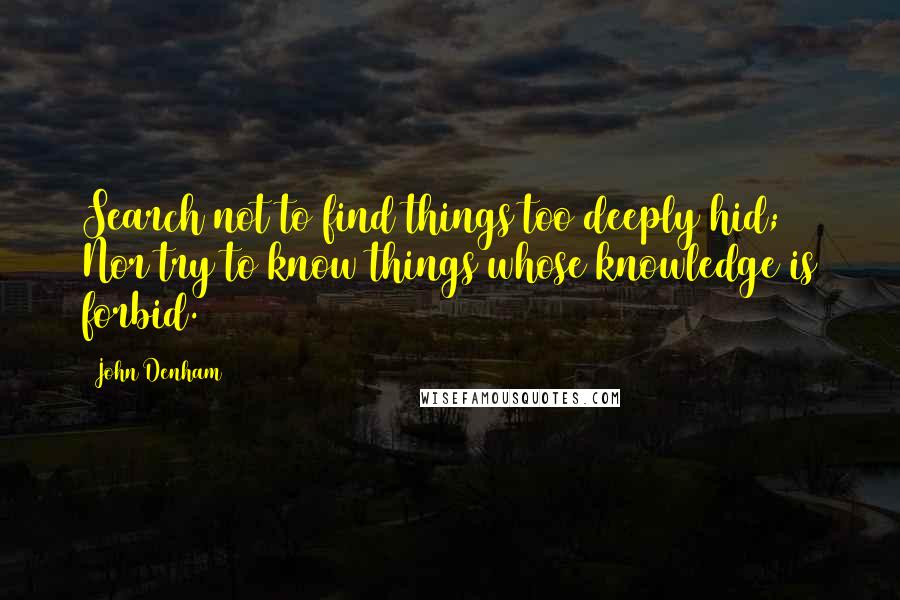 Search not to find things too deeply hid; Nor try to know things whose knowledge is forbid.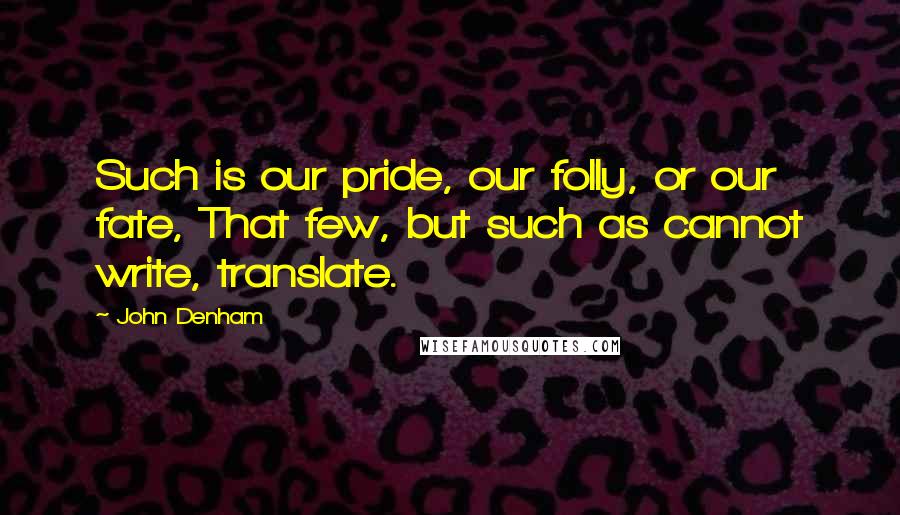 Such is our pride, our folly, or our fate, That few, but such as cannot write, translate.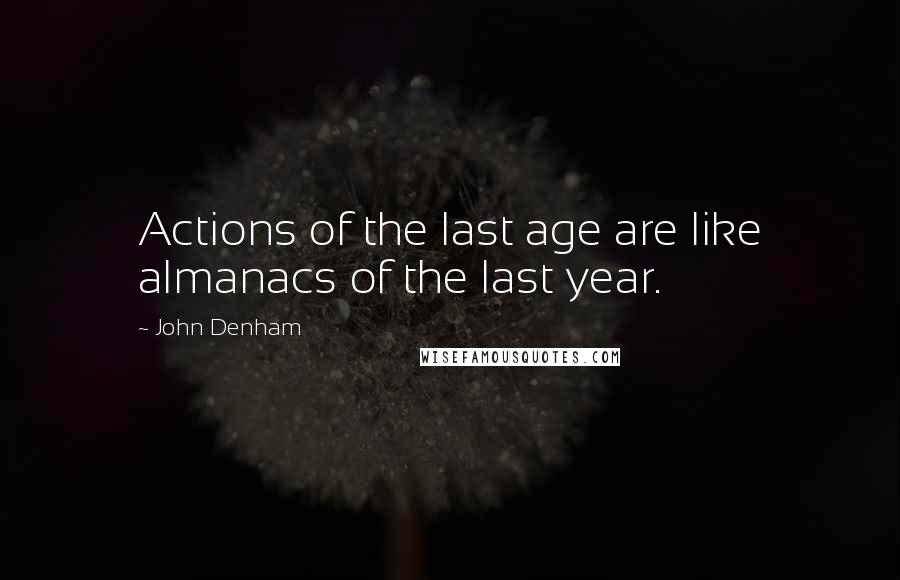 Actions of the last age are like almanacs of the last year.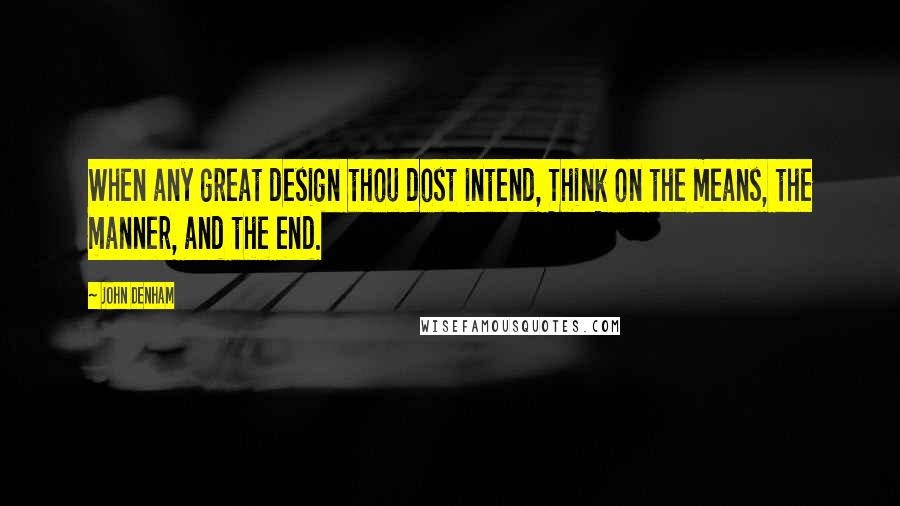 When any great design thou dost intend, Think on the means, the manner, and the end.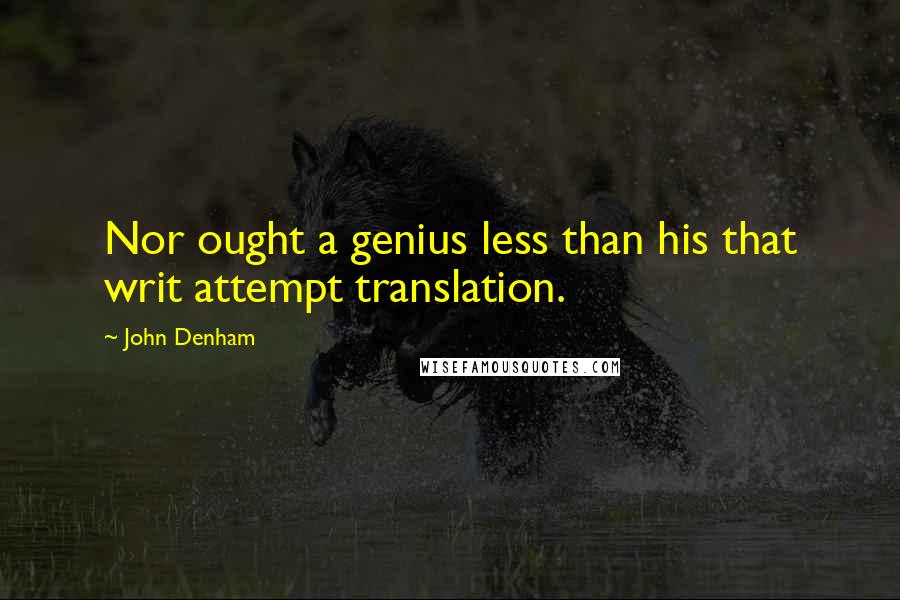 Nor ought a genius less than his that writ attempt translation.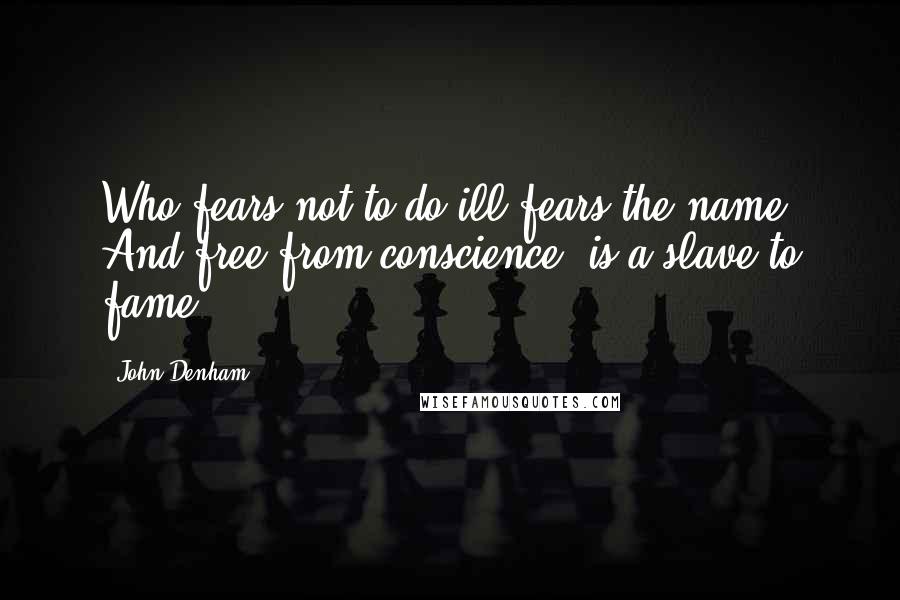 Who fears not to do ill fears the name, And free from conscience, is a slave to fame.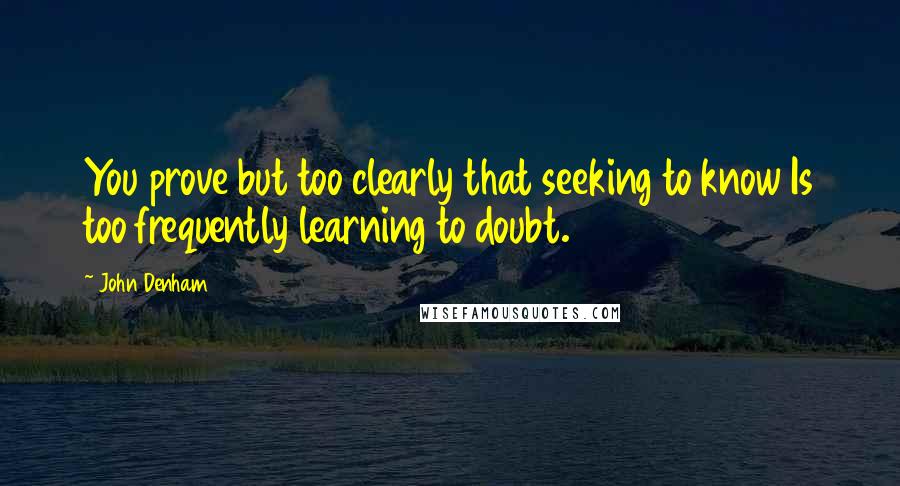 You prove but too clearly that seeking to know Is too frequently learning to doubt.