Universal Consciousness Quotes
Collection of top 26 famous quotes about Universal Consciousness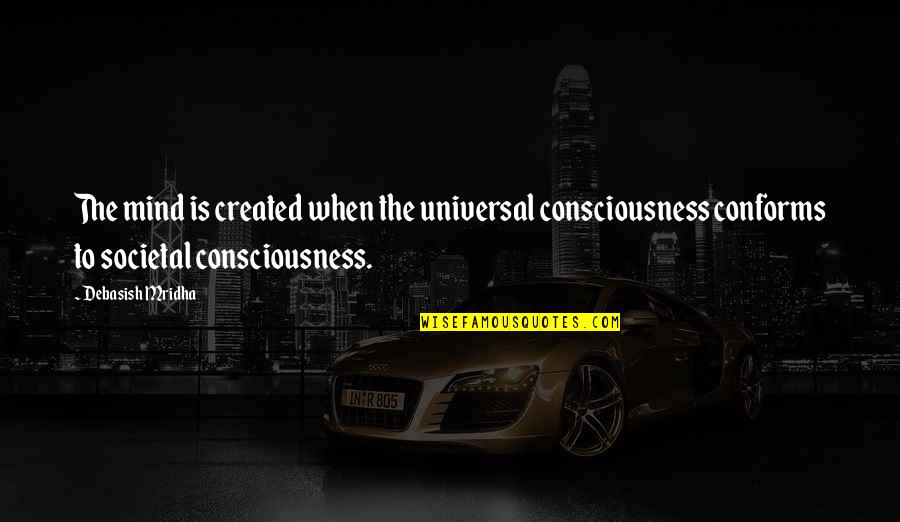 The mind is created when the universal consciousness conforms to societal consciousness.
—
Debasish Mridha
If science could get rid of consciousness, it would have disposed of the only stumbling block to its universal application.
—
Brand Blanshard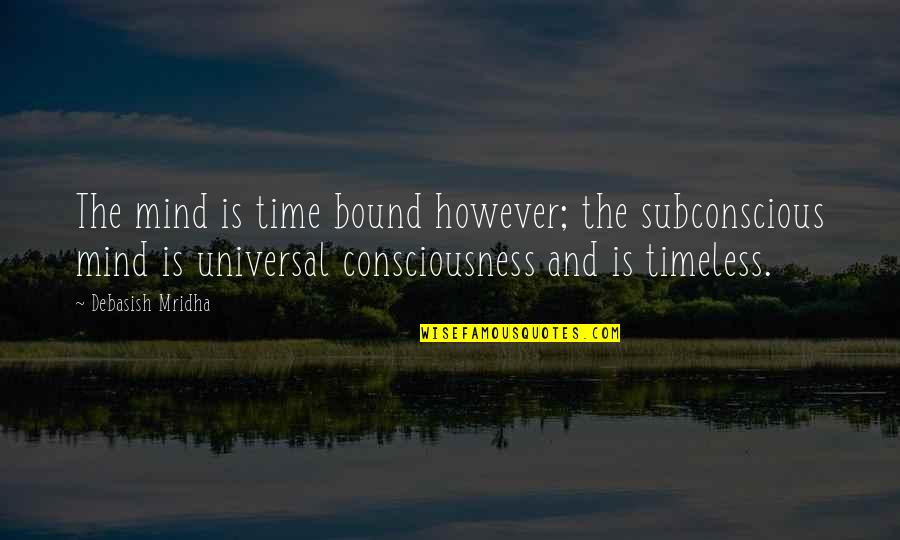 The mind is time bound however; the subconscious mind is universal consciousness and is timeless.
—
Debasish Mridha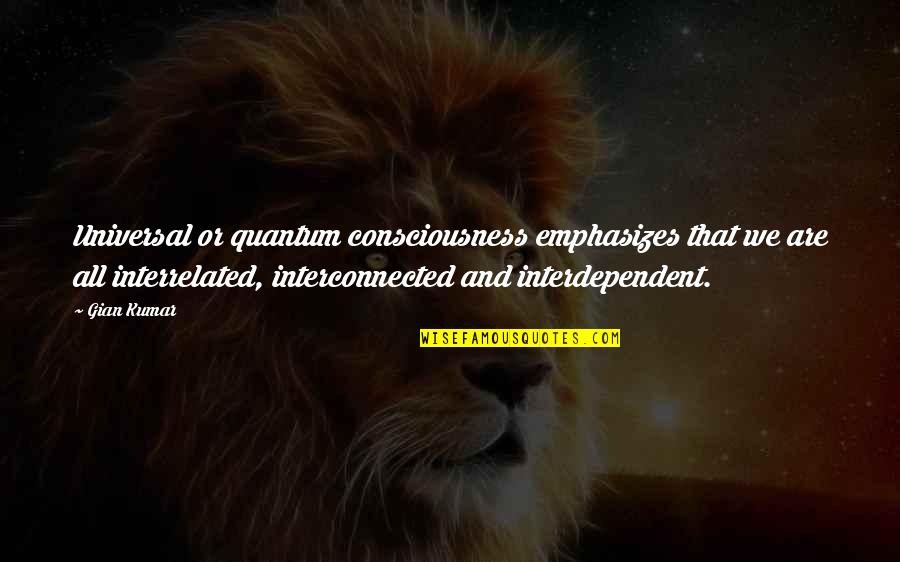 Universal or quantum consciousness emphasizes that we are all interrelated, interconnected and interdependent. —
Gian Kumar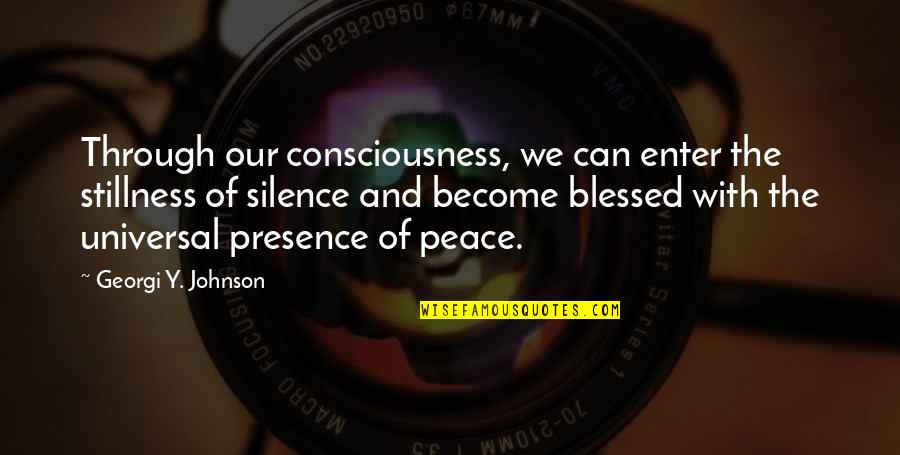 Through our consciousness, we can enter the stillness of silence and become blessed with the universal presence of peace. —
Georgi Y. Johnson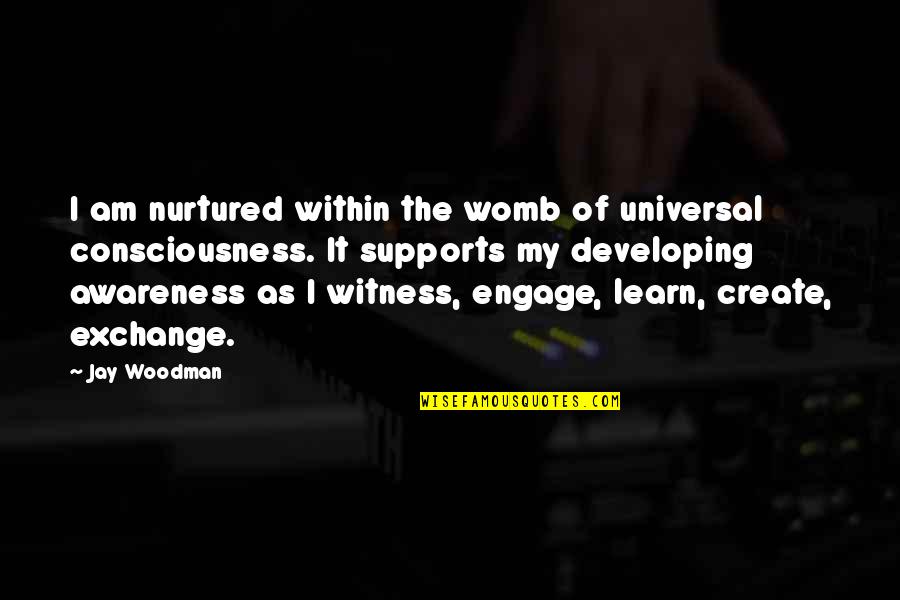 I am nurtured within the womb of
universal consciousness
. It supports my developing awareness as I witness, engage, learn, create, exchange. —
Jay Woodman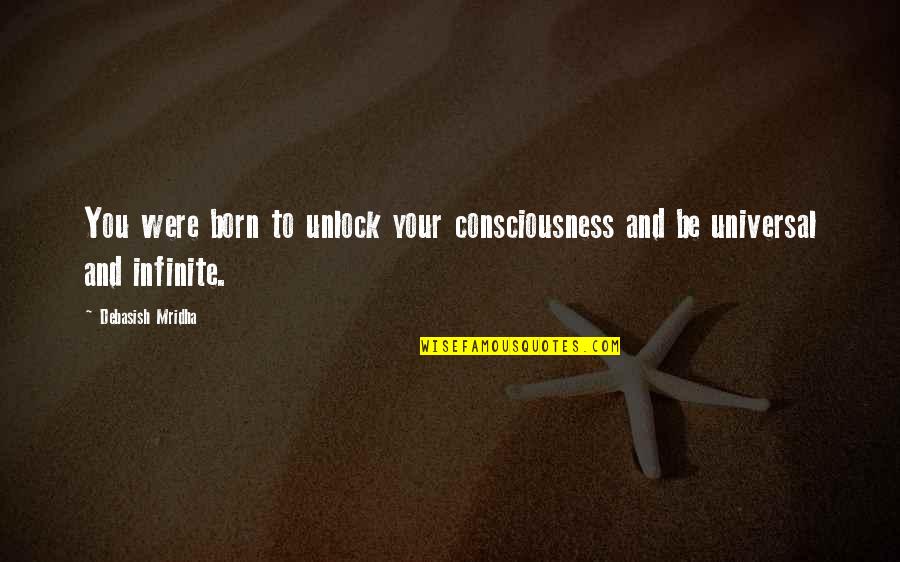 You were born to unlock your consciousness and be universal and infinite. —
Debasish Mridha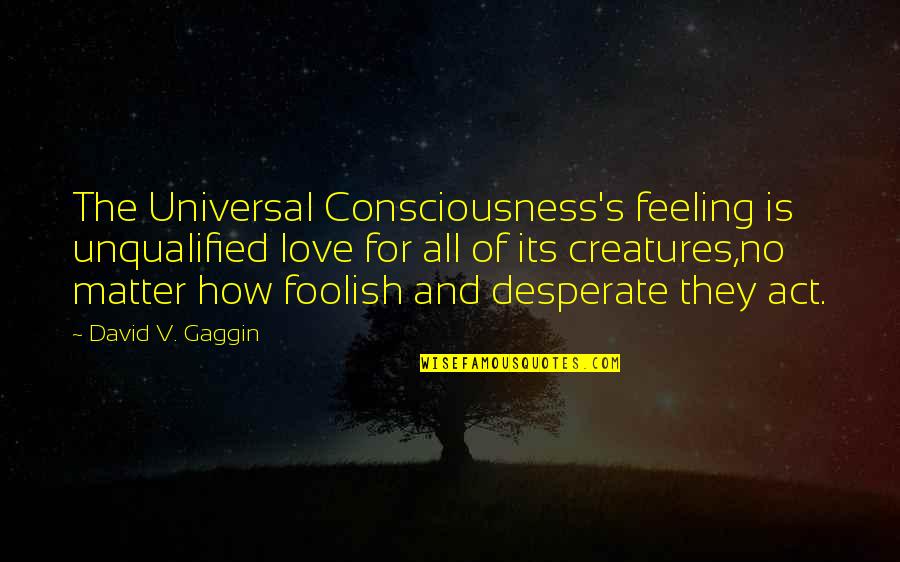 The Universal Consciousness's feeling is unqualified love for all of its creatures,no matter how foolish and desperate they act. —
David V. Gaggin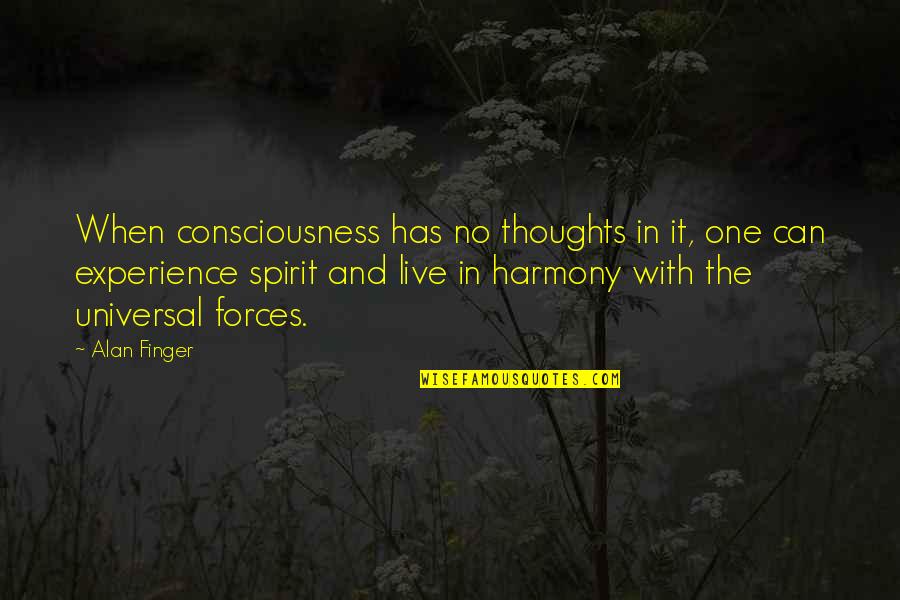 When consciousness has no thoughts in it, one can experience spirit and live in harmony with the universal forces. —
Alan Finger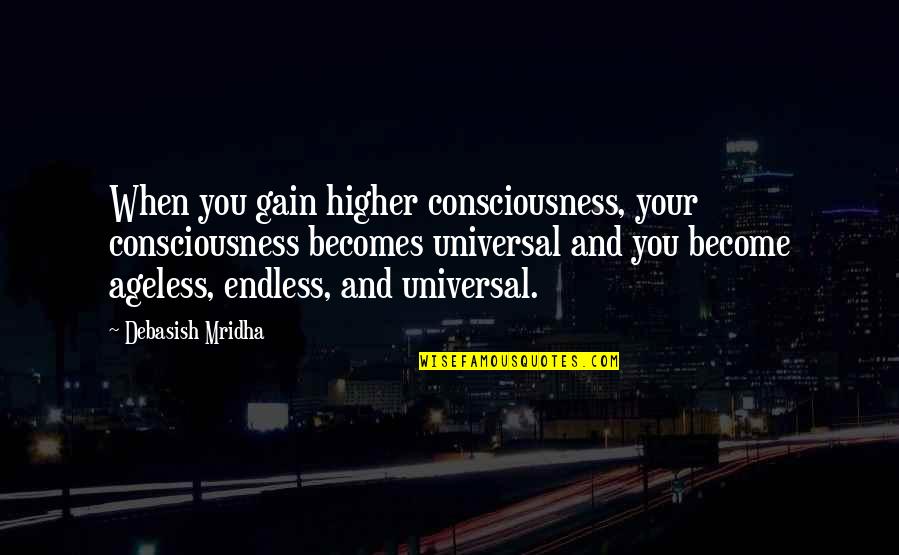 When you gain higher consciousness, your consciousness becomes universal and you become ageless, endless, and universal. —
Debasish Mridha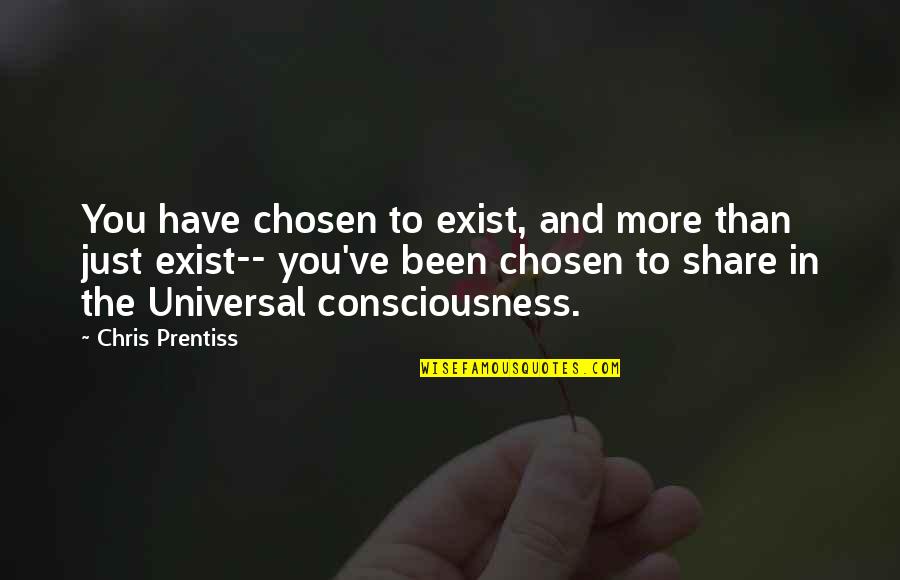 You have chosen to exist, and more than just exist-- you've been chosen to share in the
Universal consciousness
. —
Chris Prentiss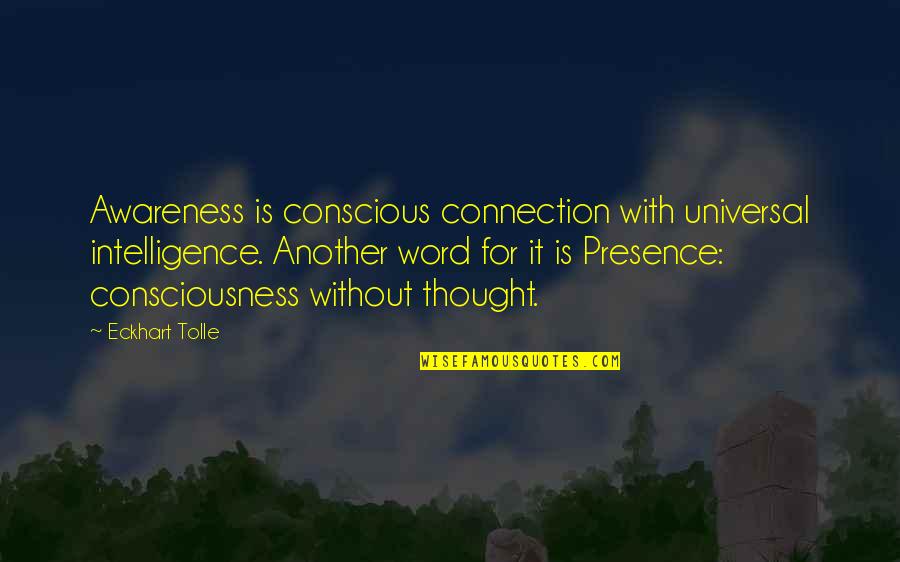 Awareness is conscious connection with universal intelligence. Another word for it is Presence: consciousness without thought. —
Eckhart Tolle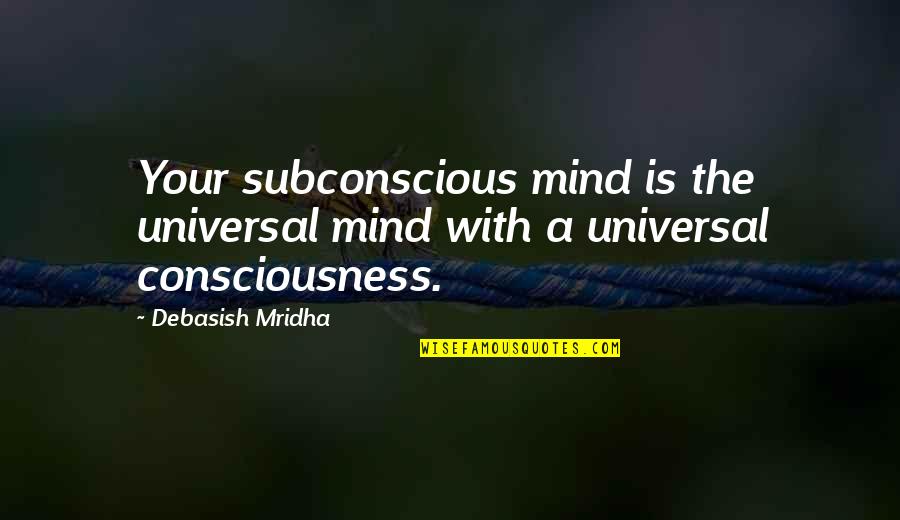 Your subconscious mind is the universal mind with a
universal consciousness
. —
Debasish Mridha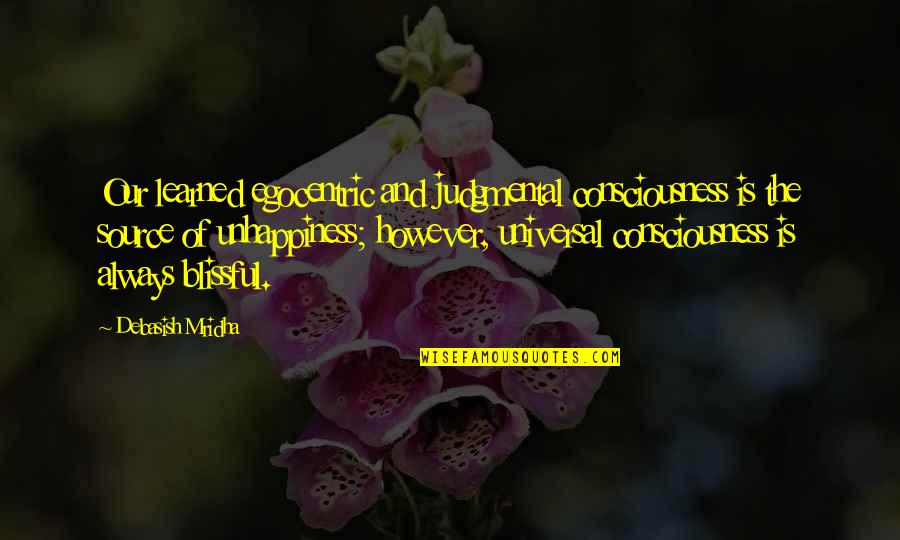 Our learned egocentric and judgmental consciousness is the source of unhappiness; however,
universal consciousness
is always blissful. —
Debasish Mridha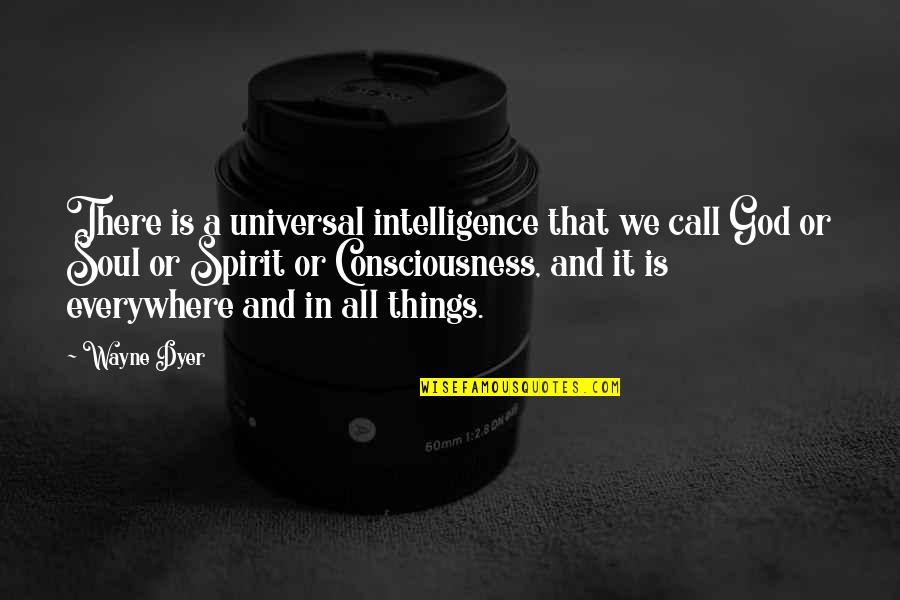 There is a universal intelligence that we call God or Soul or Spirit or Consciousness, and it is everywhere and in all things. —
Wayne Dyer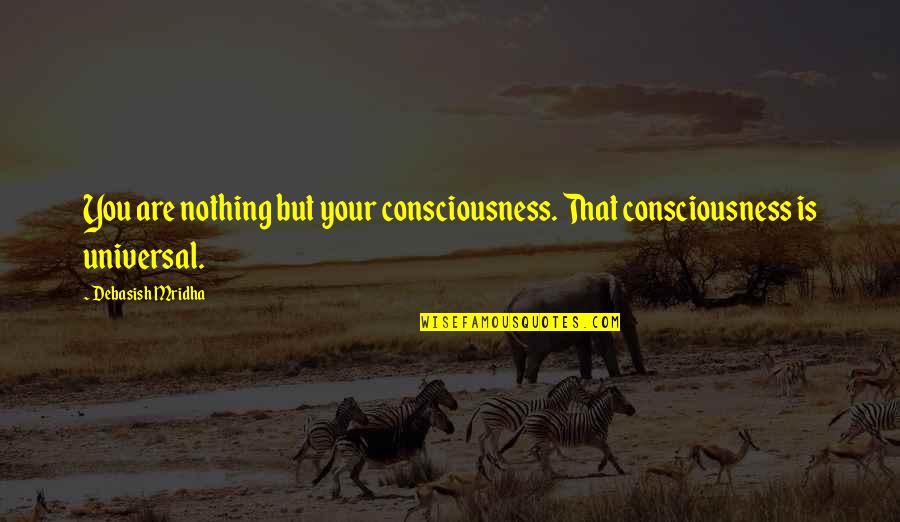 You are nothing but your consciousness. That consciousness is universal. —
Debasish Mridha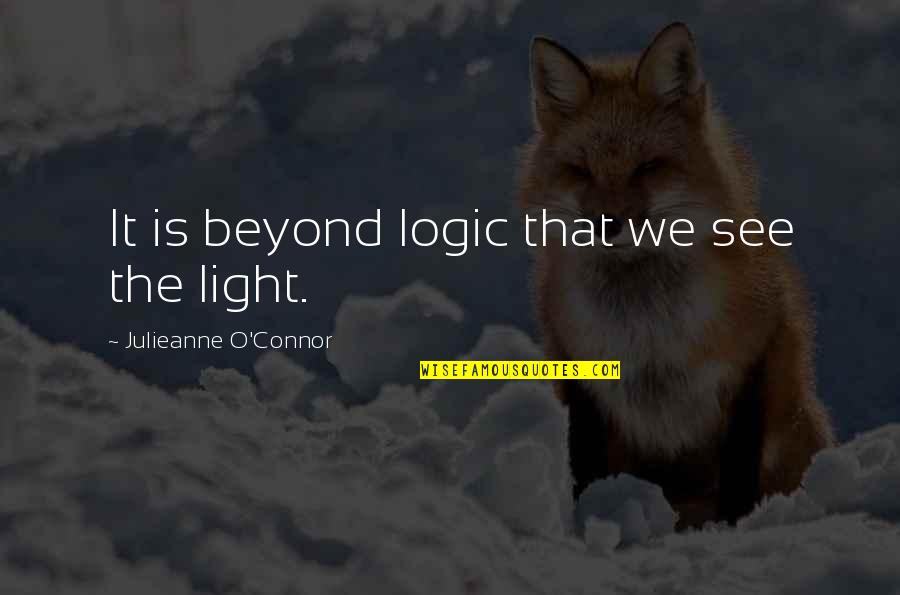 It is beyond logic that we see the light. —
Julieanne O'Connor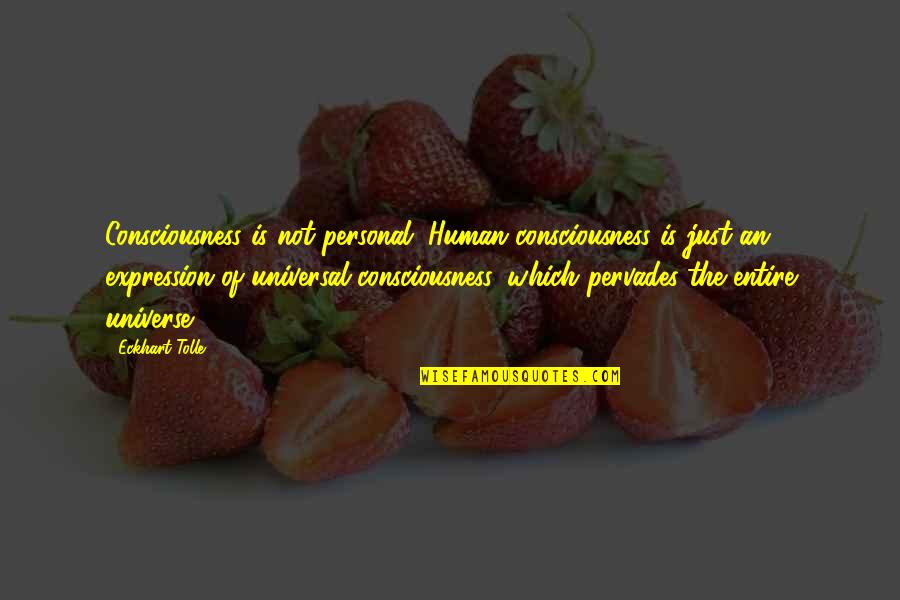 Consciousness is not personal. Human consciousness is just an expression of
universal consciousness
, which pervades the entire universe. —
Eckhart Tolle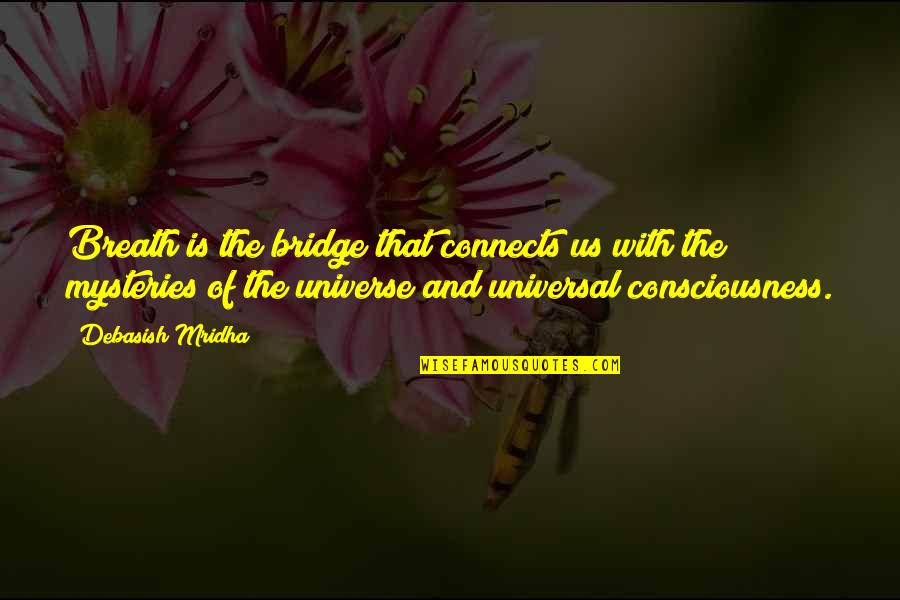 Breath is the bridge that connects us with the mysteries of the universe and
universal consciousness
. —
Debasish Mridha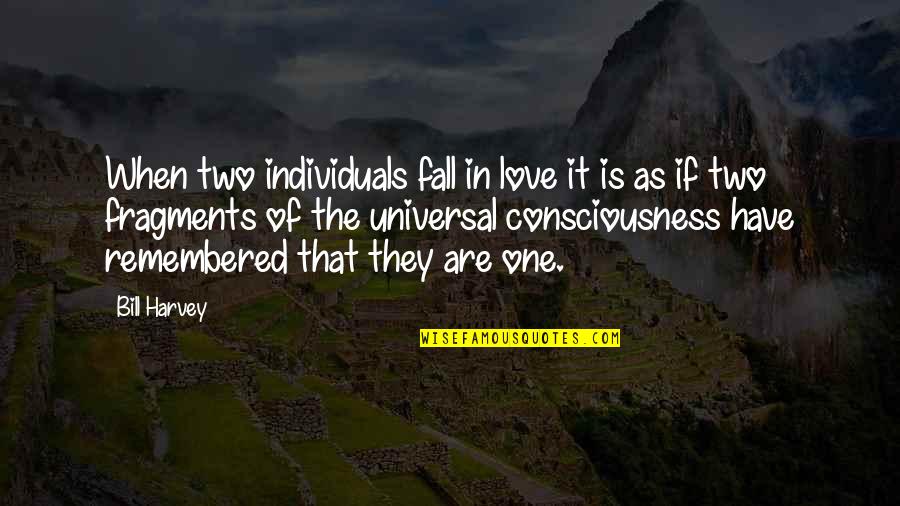 When two individuals fall in love it is as if two fragments of the
universal consciousness
have remembered that they are one. —
Bill Harvey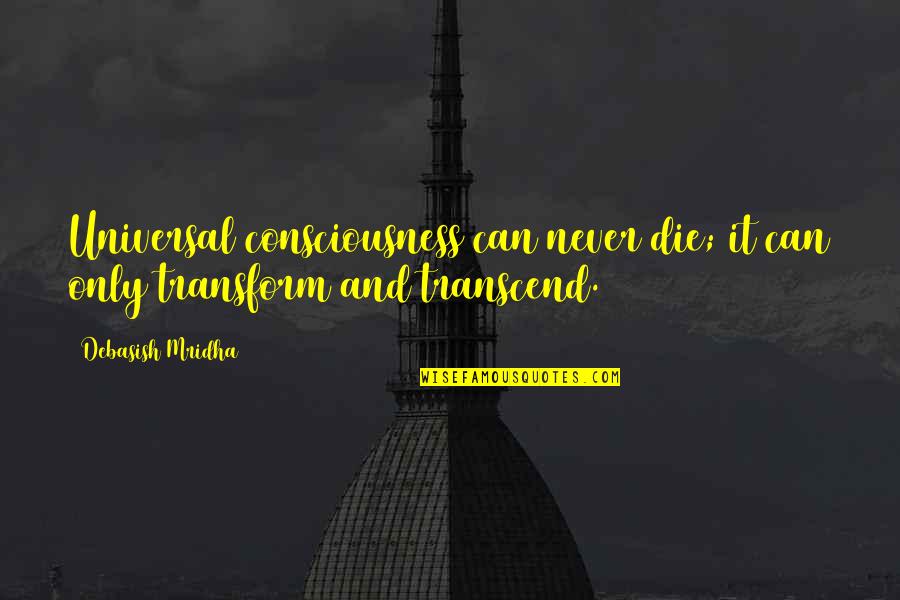 Universal consciousness
can never die; it can only transform and transcend. —
Debasish Mridha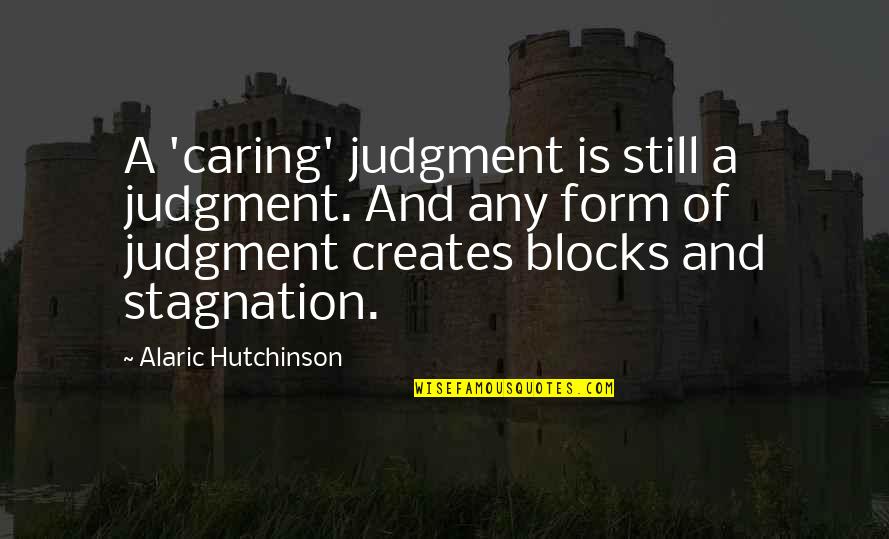 A 'caring' judgment is still a judgment. And any form of judgment creates blocks and stagnation. —
Alaric Hutchinson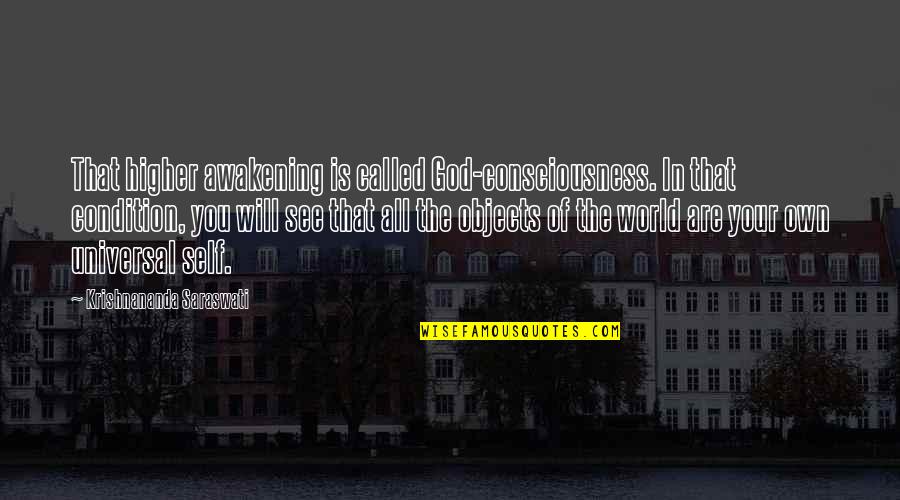 That higher awakening is called God-consciousness. In that condition, you will see that all the objects of the world are your own universal self. —
Krishnananda Saraswati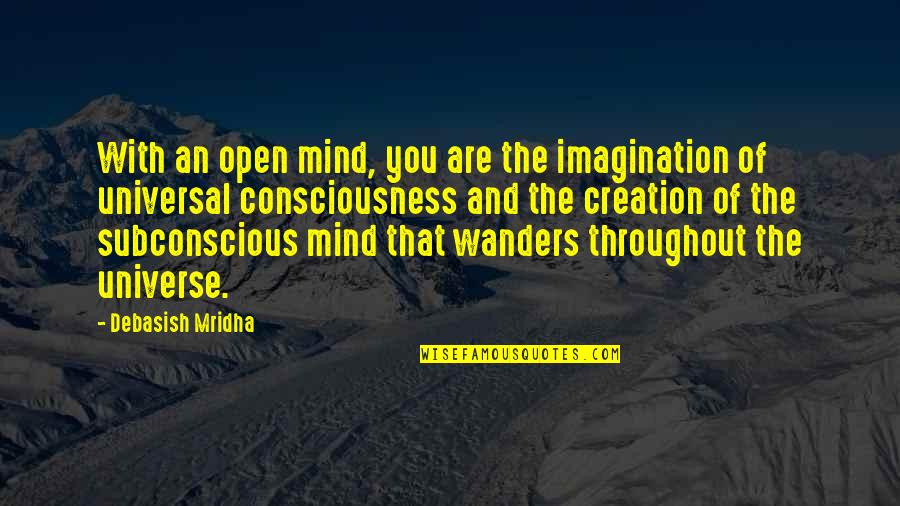 With an open mind, you are the imagination of
universal consciousness
and the creation of the subconscious mind that wanders throughout the universe. —
Debasish Mridha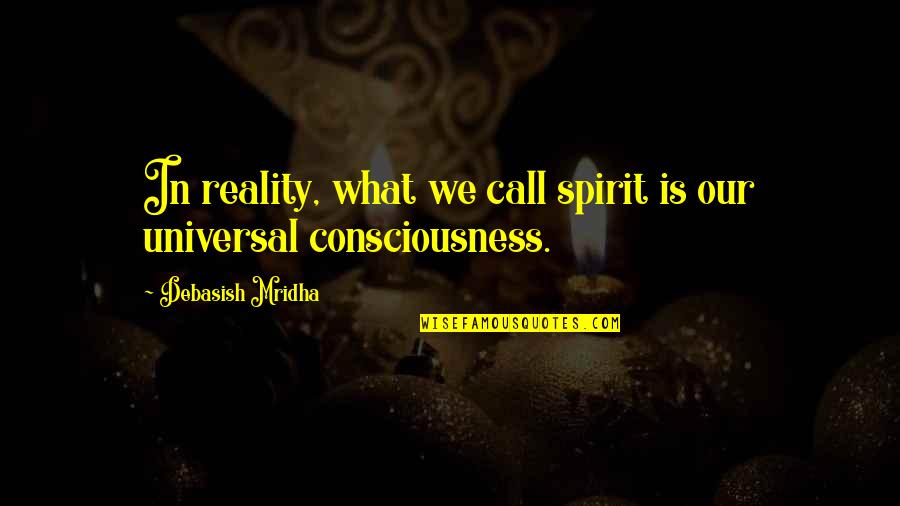 In reality, what we call spirit is our
universal consciousness
. —
Debasish Mridha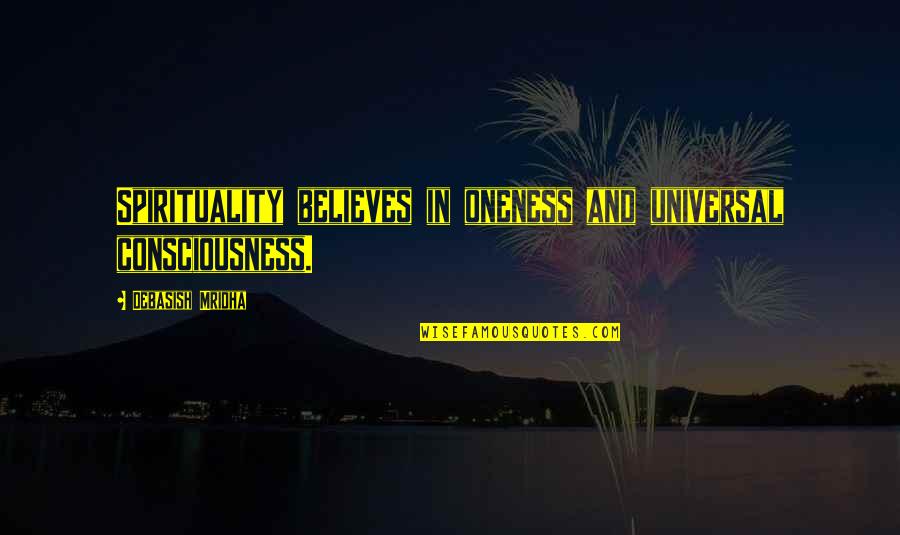 Spirituality believes in oneness and
universal consciousness
. —
Debasish Mridha