Linda Morris Quotes
Top 6 wise famous quotes and sayings by Linda Morris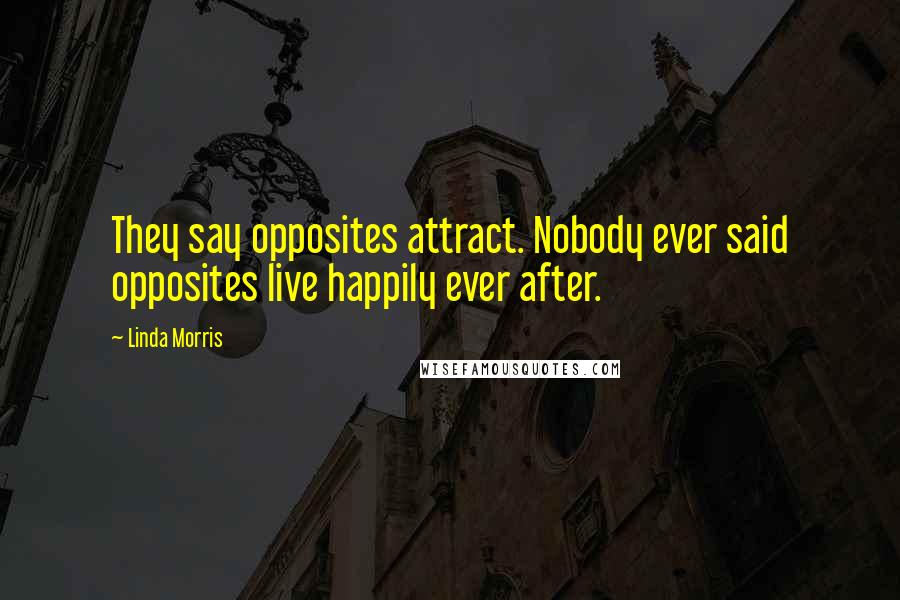 They say opposites attract. Nobody ever said opposites live happily ever after.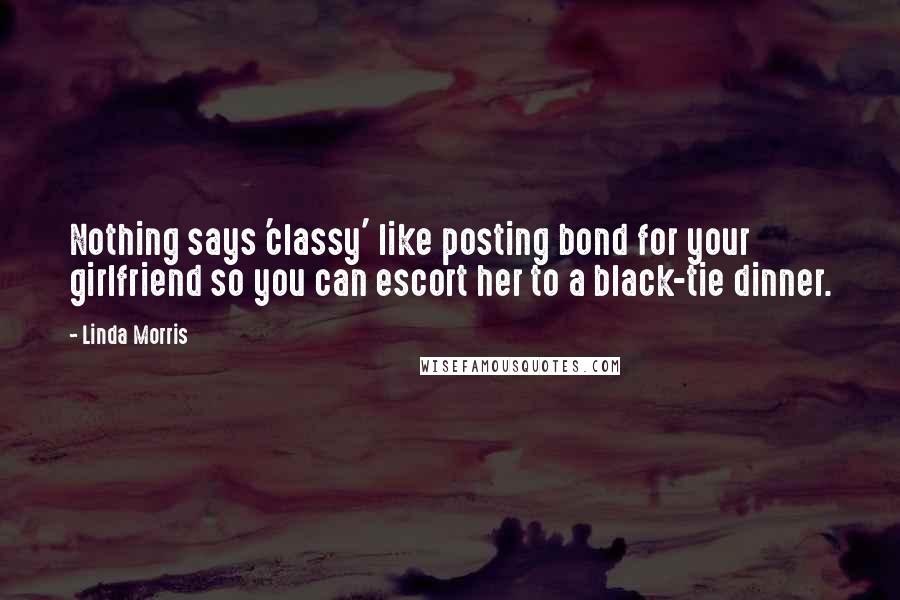 Nothing says 'classy' like posting bond for your girlfriend so you can escort her to a black-tie dinner.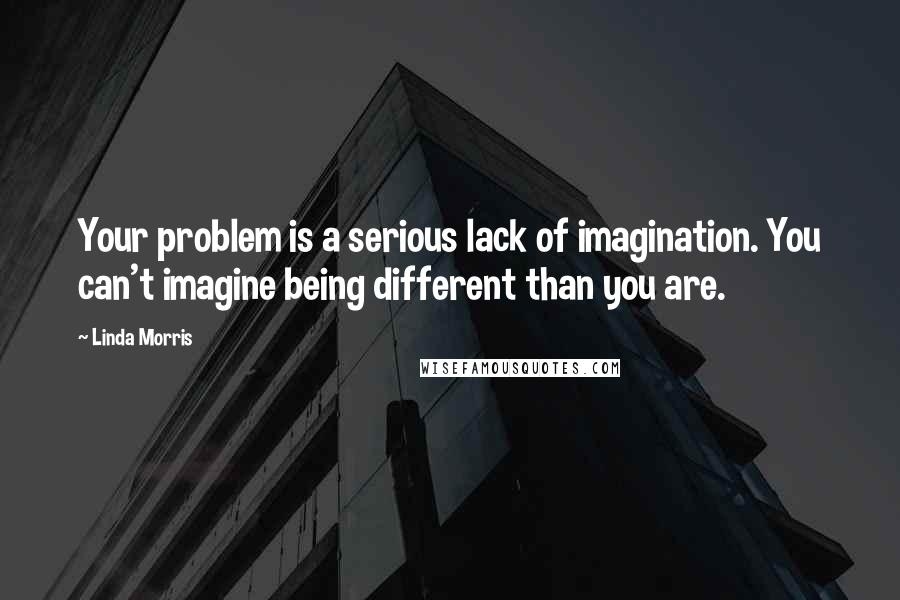 Your problem is a serious lack of imagination. You can't imagine being different than you are.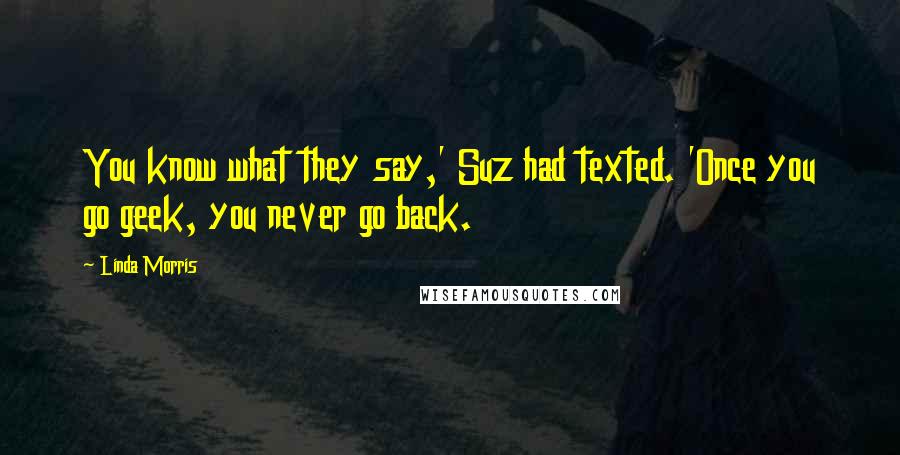 You know what they say,' Suz had texted. 'Once you go geek, you never go back.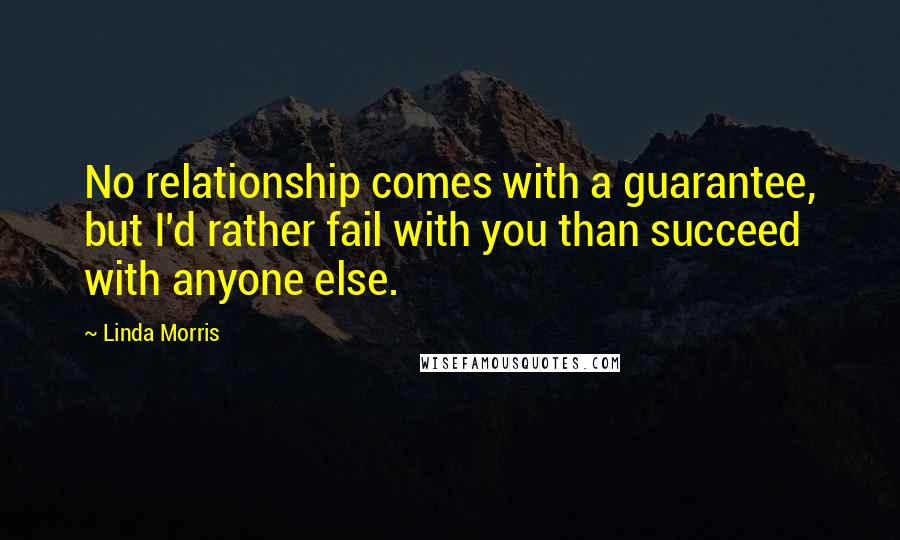 No relationship comes with a guarantee, but I'd rather fail with you than succeed with anyone else.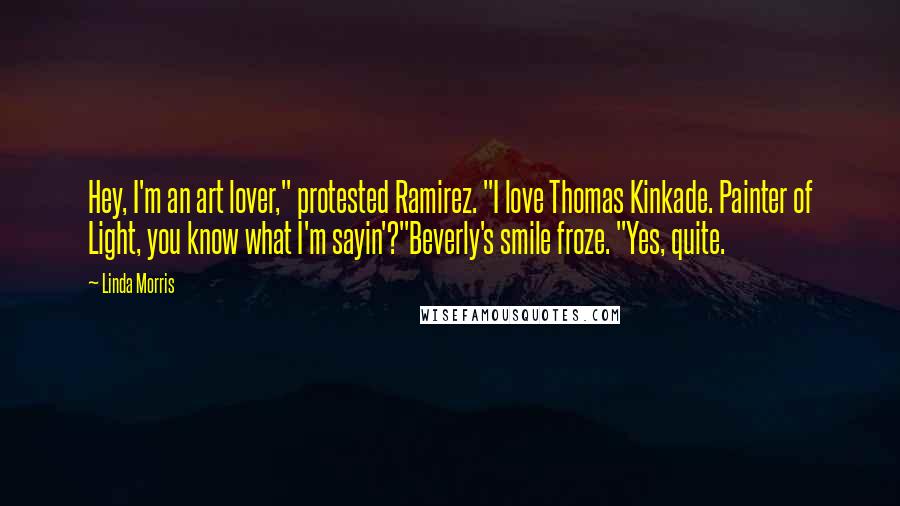 Hey, I'm an art lover," protested Ramirez. "I love Thomas Kinkade. Painter of Light, you know what I'm sayin'?"
Beverly's smile froze. "Yes, quite.