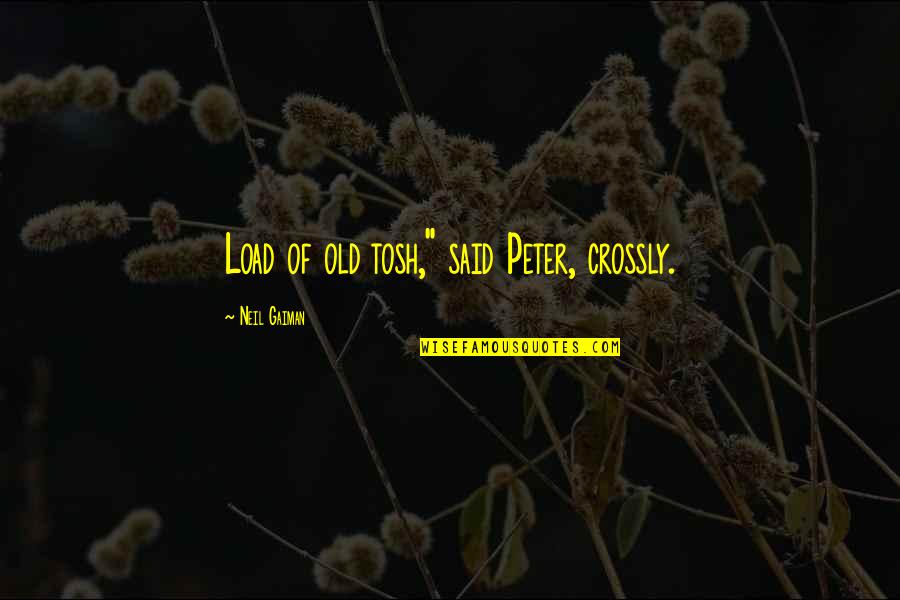 Load of old tosh," said Peter, crossly.
—
Neil Gaiman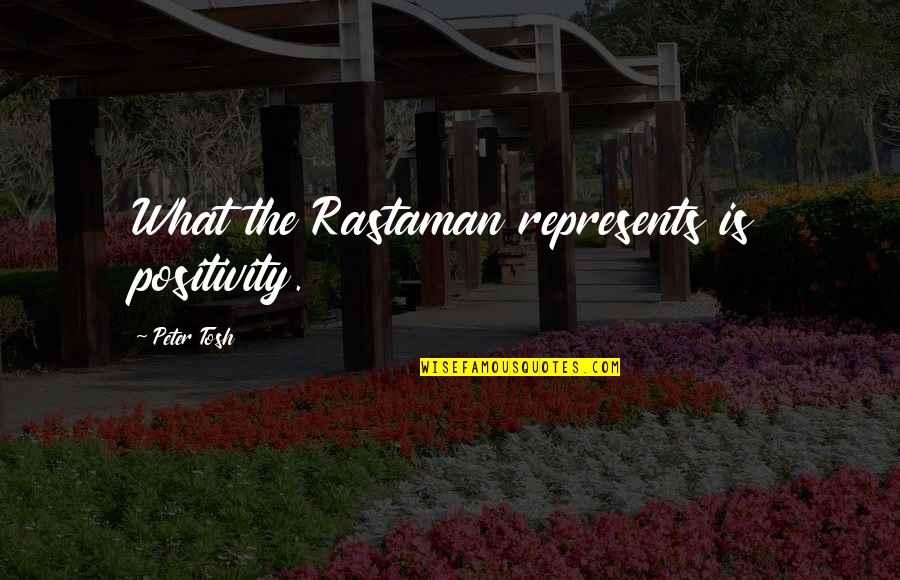 What the Rastaman represents is positivity.
—
Peter Tosh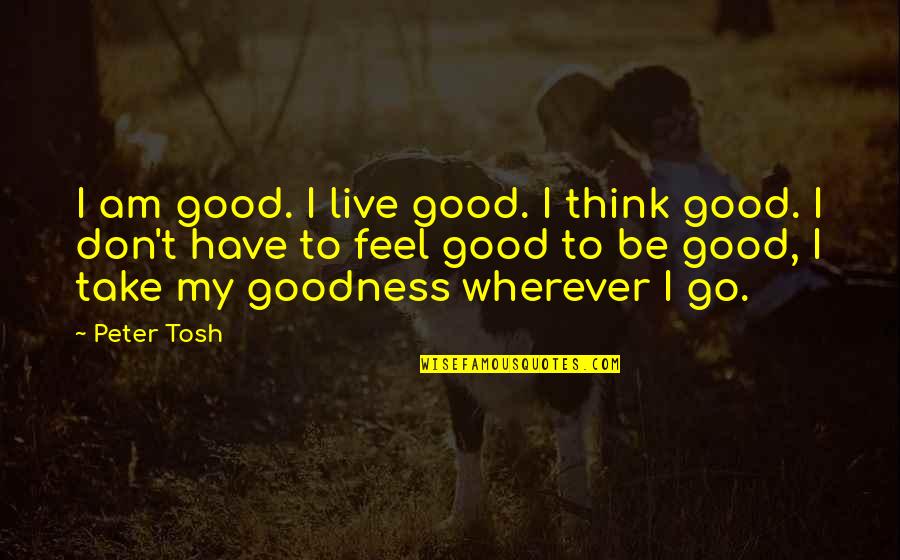 I am good. I live good. I think good. I don't have to feel good to be good, I take my goodness wherever I go.
—
Peter Tosh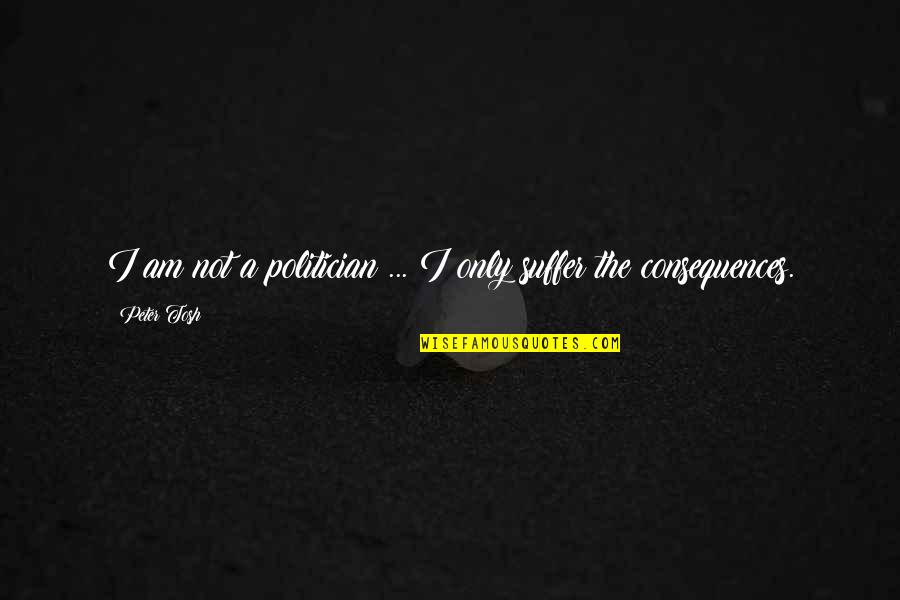 I am not a politician ... I only suffer the consequences.
—
Peter Tosh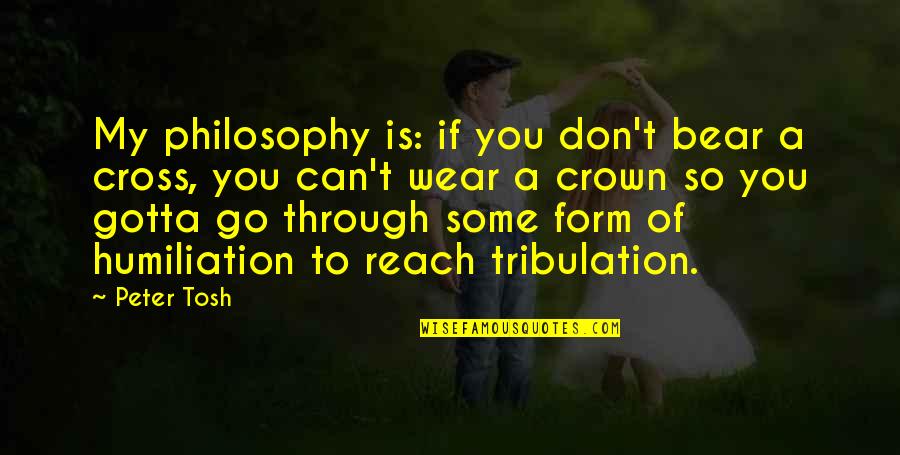 My philosophy is: if you don't bear a cross, you can't wear a crown so you gotta go through some form of humiliation to reach tribulation.
—
Peter Tosh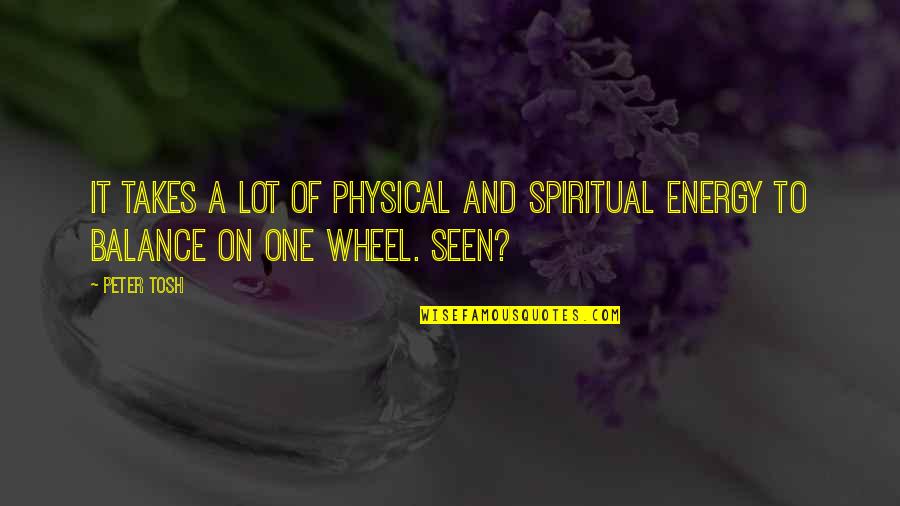 It takes a lot of physical and spiritual energy to balance on one wheel. Seen?
—
Peter Tosh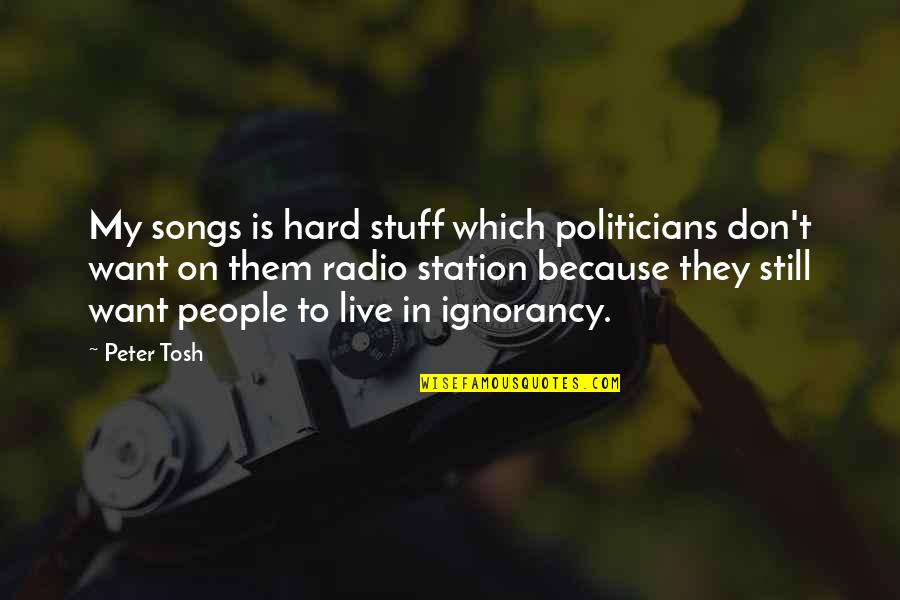 My songs is hard stuff which politicians don't want on them radio station because they still want people to live in ignorancy.
—
Peter Tosh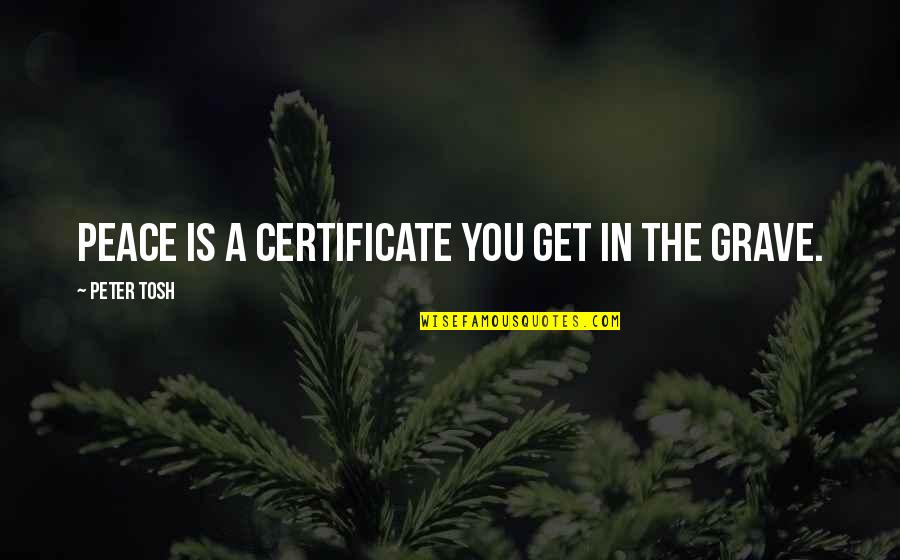 Peace is a certificate you get in the grave.
—
Peter Tosh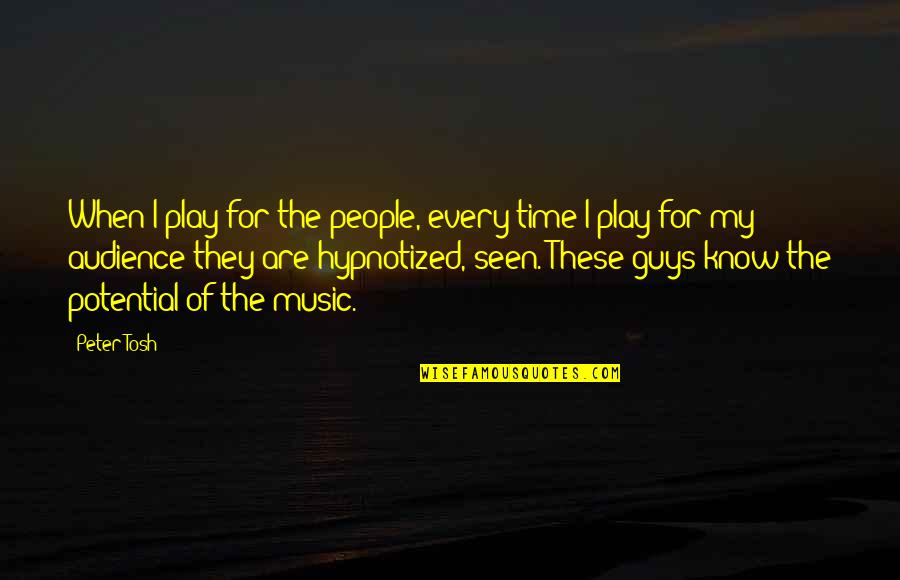 When I play for the people, every time I play for my audience they are hypnotized, seen. These guys know the potential of the music.
—
Peter Tosh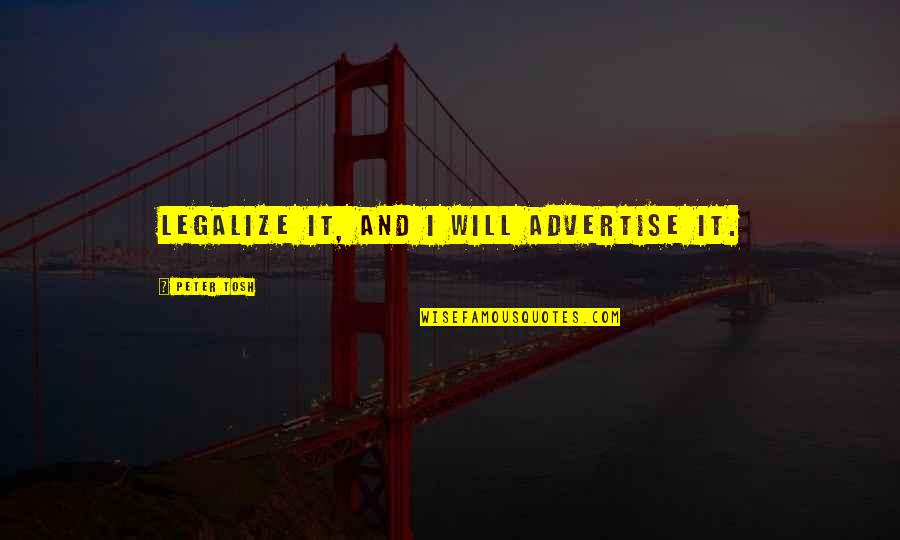 Legalize it, and I will advertise it.
—
Peter Tosh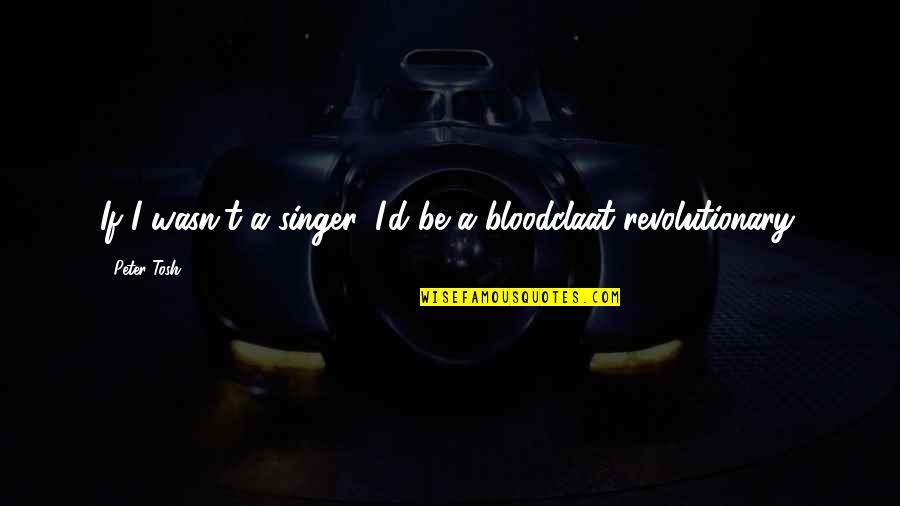 If I wasn't a singer, I'd be a bloodclaat revolutionary.
—
Peter Tosh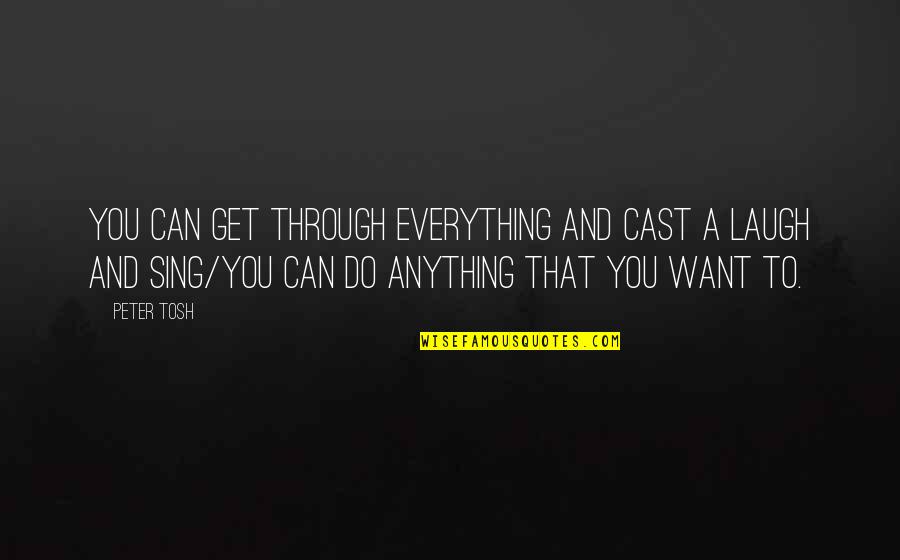 You can get through everything and cast a laugh and sing/you can do anything that you want to.
—
Peter Tosh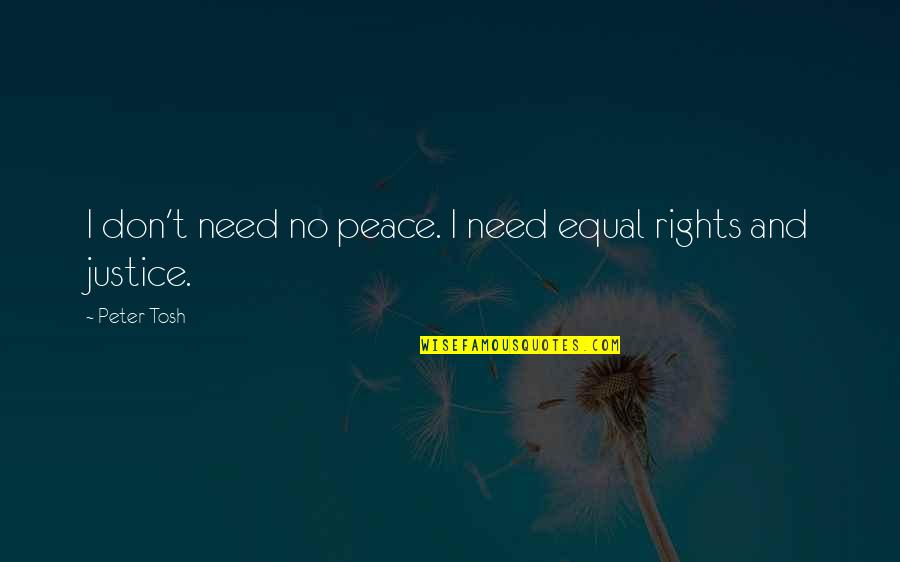 I don't need no peace. I need equal rights and justice. —
Peter Tosh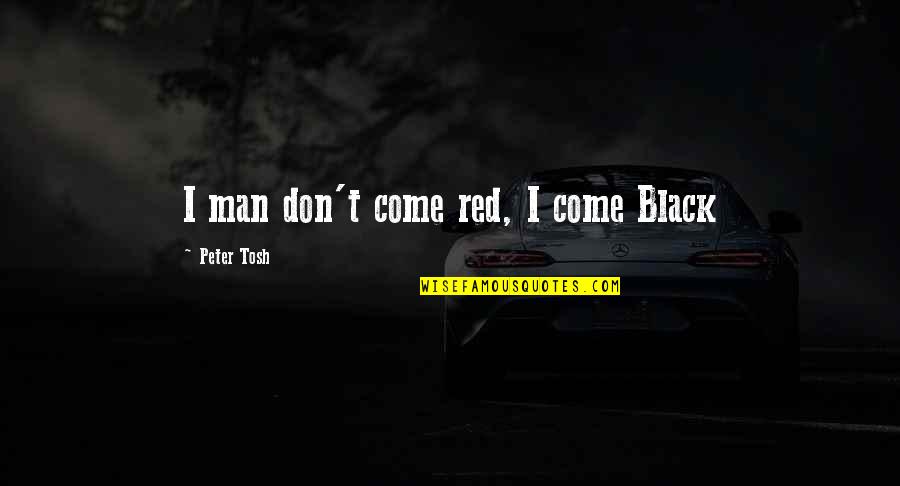 I man don't come red, I come Black —
Peter Tosh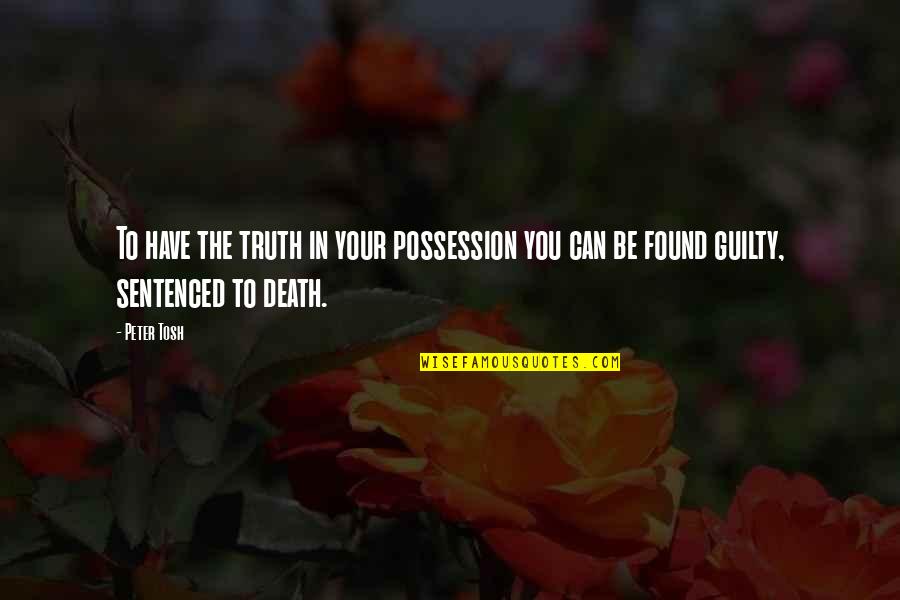 To have the truth in your possession you can be found guilty, sentenced to death. —
Peter Tosh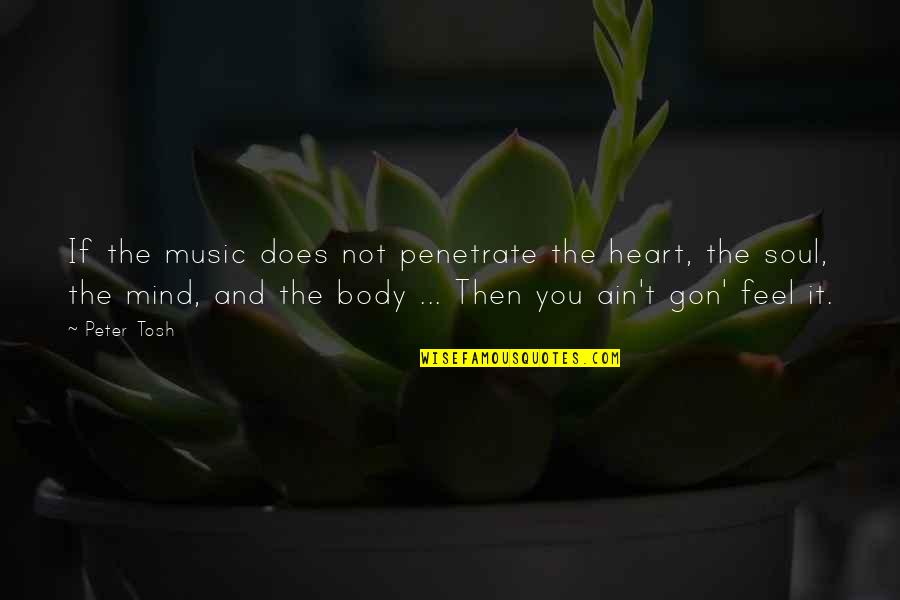 If the music does not penetrate the heart, the soul, the mind, and the body ... Then you ain't gon' feel it. —
Peter Tosh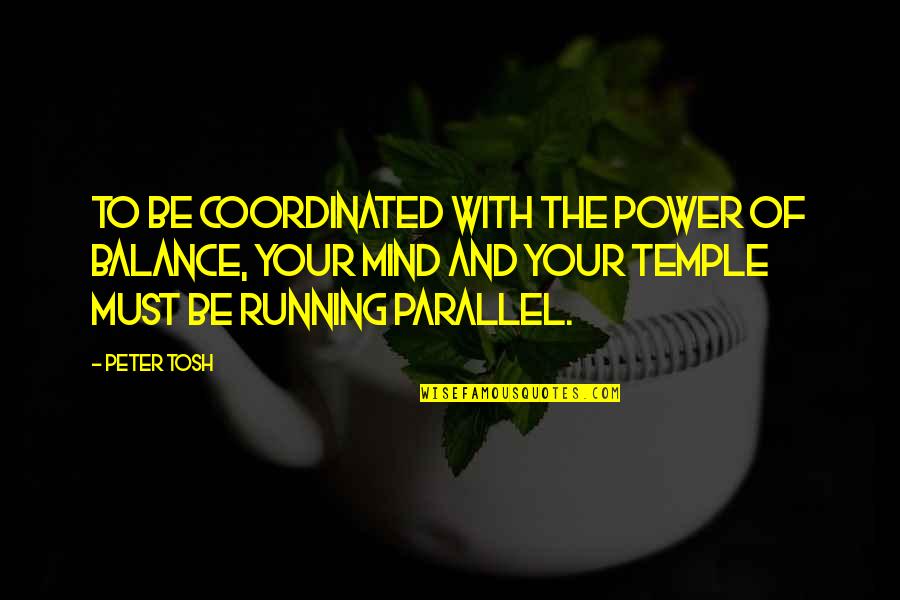 To be coordinated with the power of balance, your mind and your temple must be running parallel. —
Peter Tosh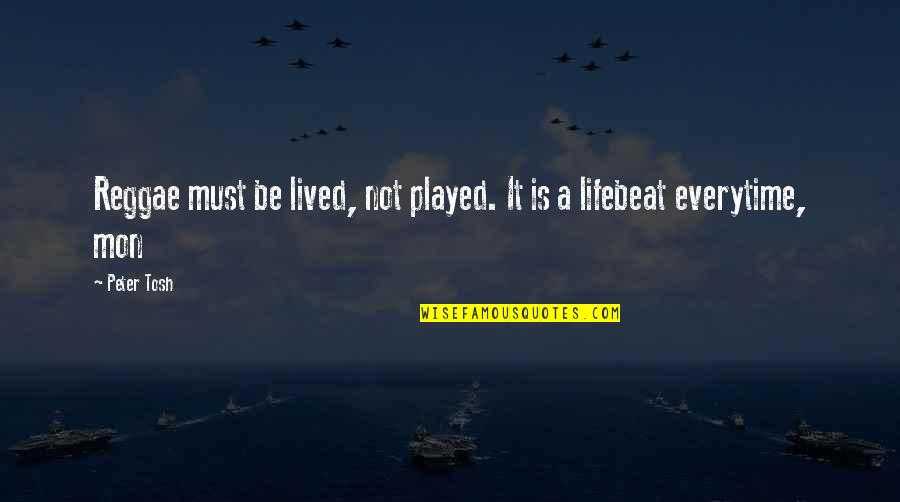 Reggae must be lived, not played. It is a lifebeat everytime, mon —
Peter Tosh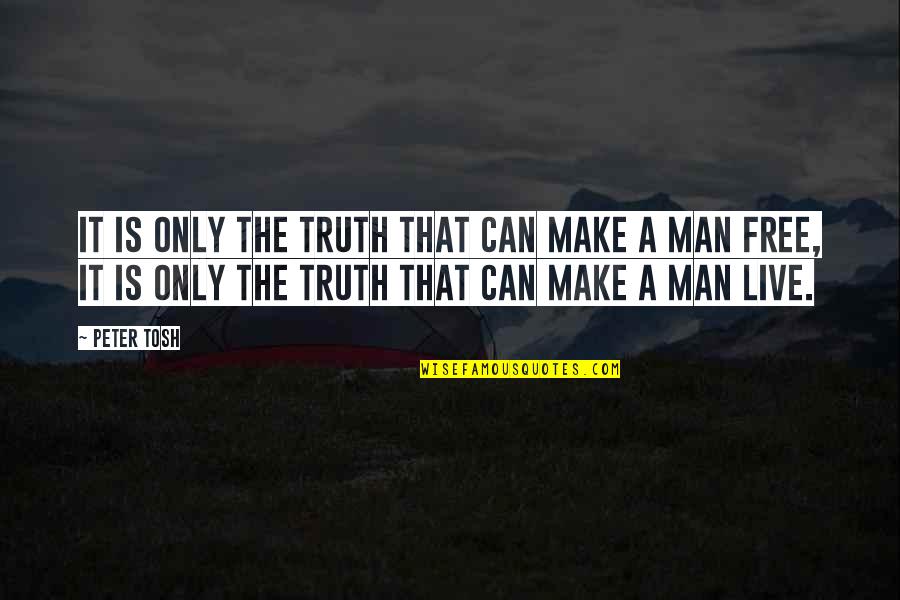 It is only the TRUTH that can make a man FREE, it is only the TRUTH that can make a man LIVE. —
Peter Tosh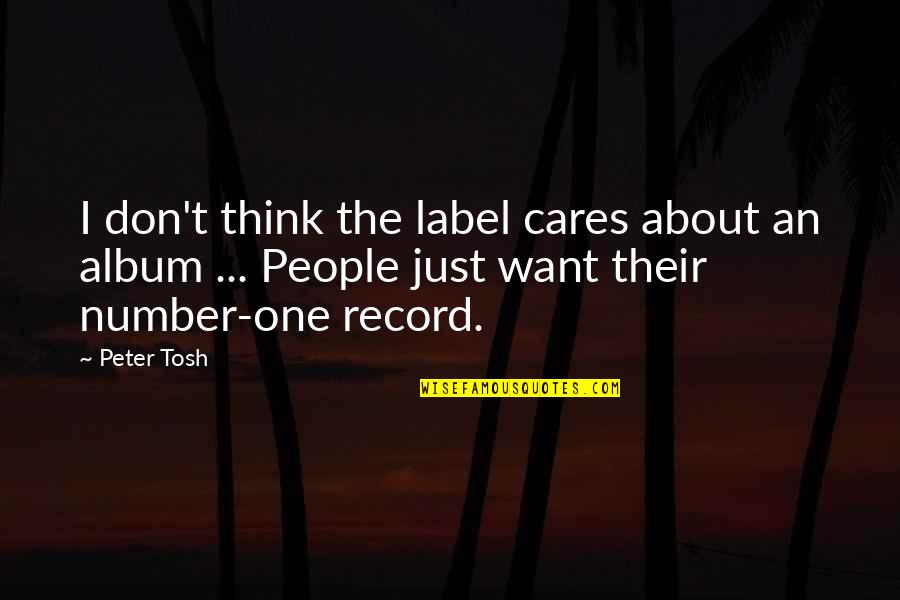 I don't think the label cares about an album ... People just want their number-one record. —
Peter Tosh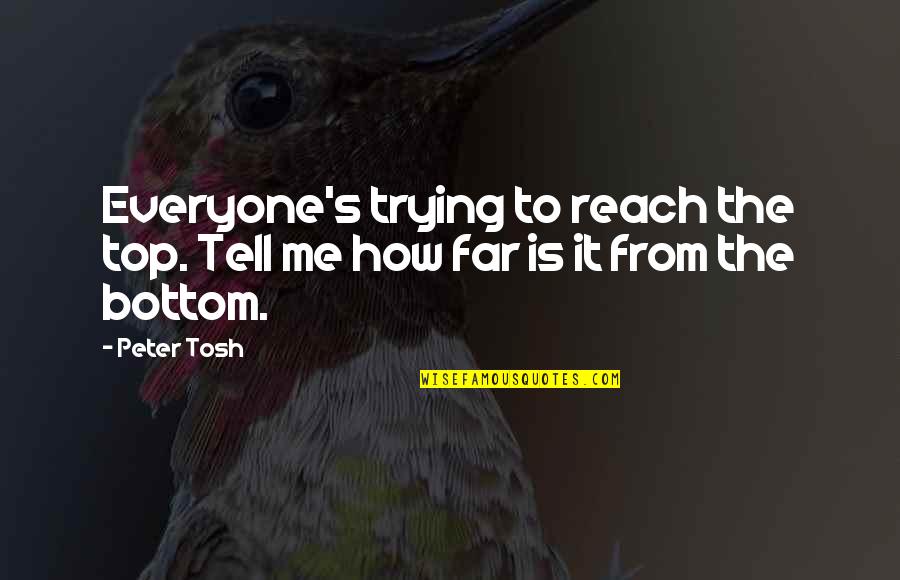 Everyone's trying to reach the top. Tell me how far is it from the bottom. —
Peter Tosh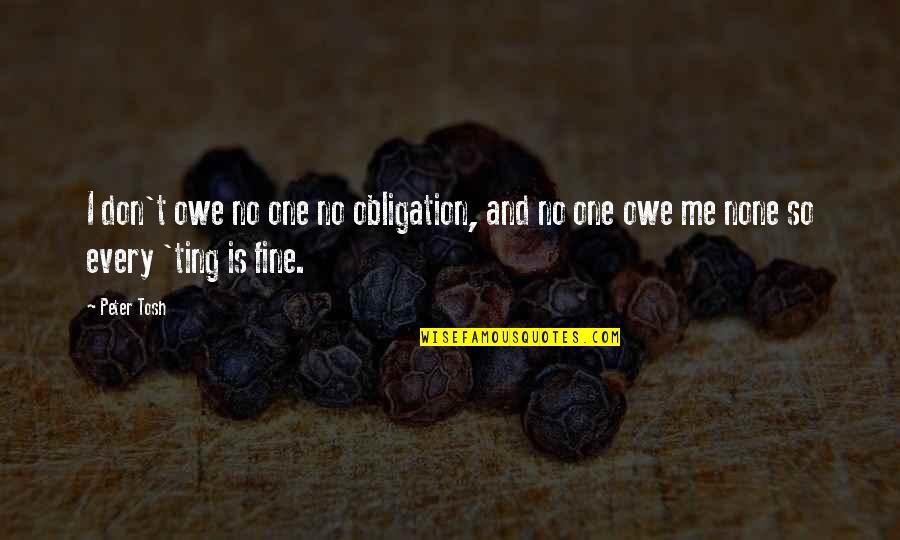 I don't owe no one no obligation, and no one owe me none so every 'ting is fine. —
Peter Tosh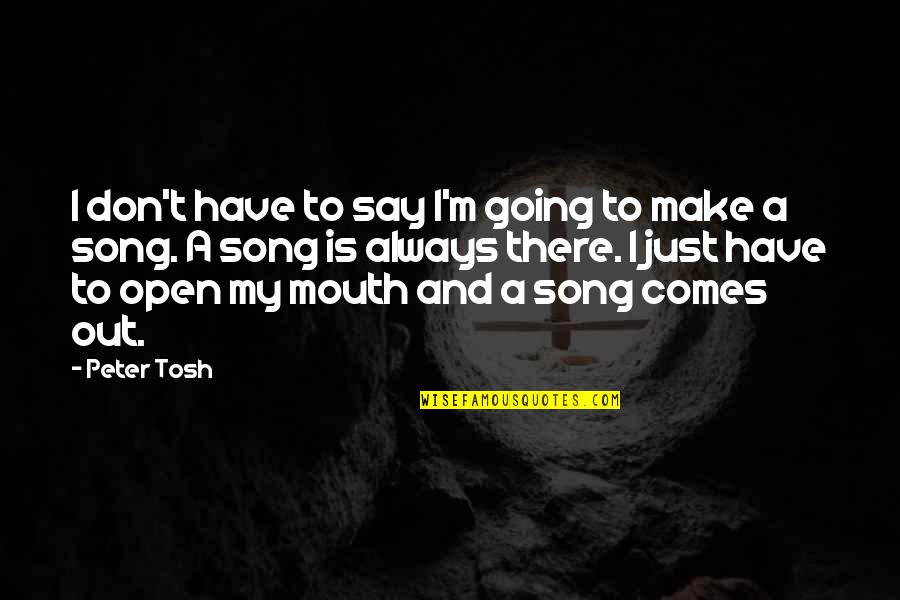 I don't have to say I'm going to make a song. A song is always there. I just have to open my mouth and a song comes out. —
Peter Tosh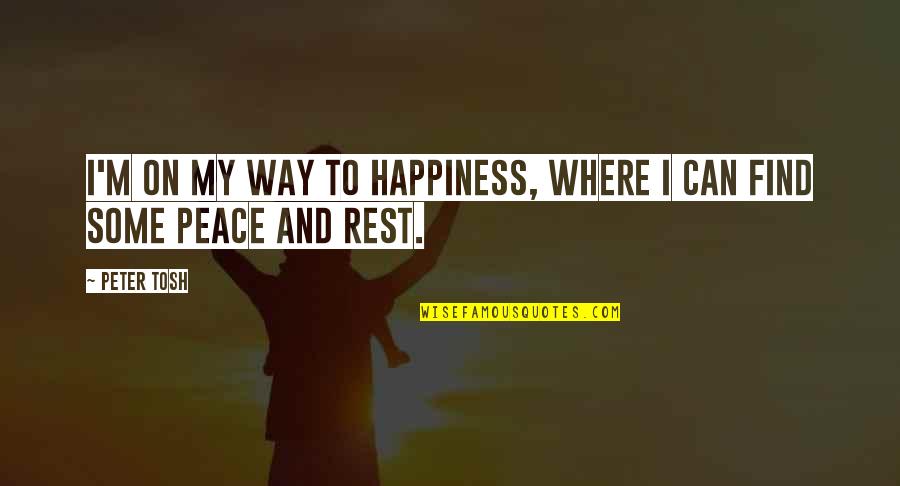 I'm on my way to happiness, where I can find some peace and rest. —
Peter Tosh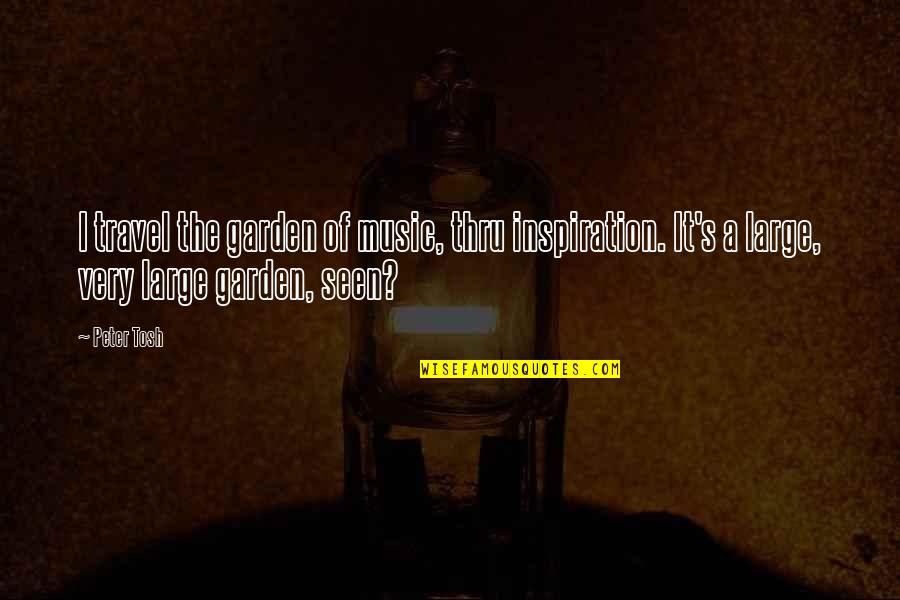 I travel the garden of music, thru inspiration. It's a large, very large garden, seen? —
Peter Tosh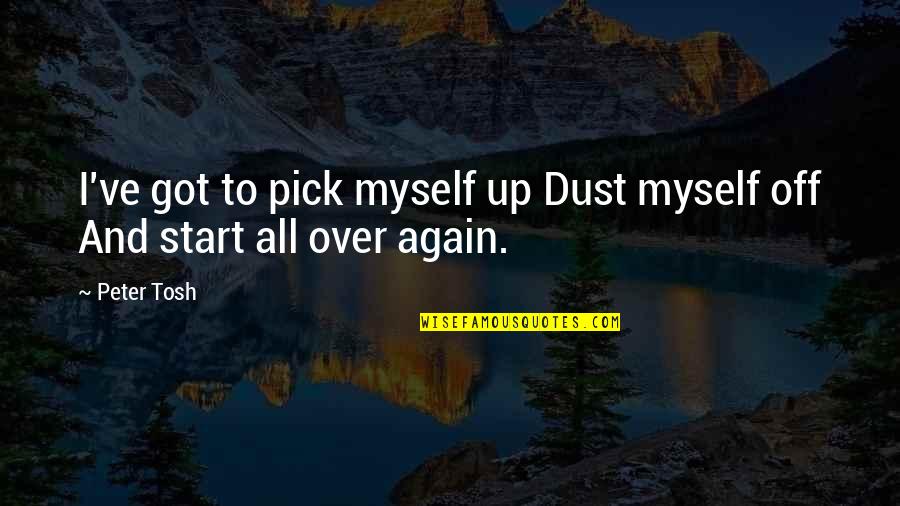 I've got to pick myself up Dust myself off And start all over again. —
Peter Tosh