Lauren Gallagher Quotes
Top 8 wise famous quotes and sayings by Lauren Gallagher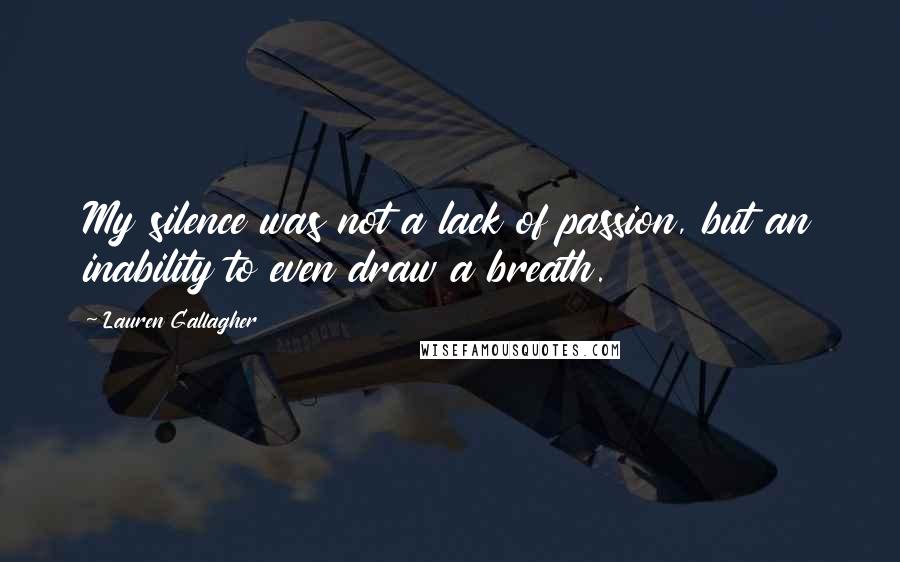 My silence was not a lack of passion, but an inability to even draw a breath.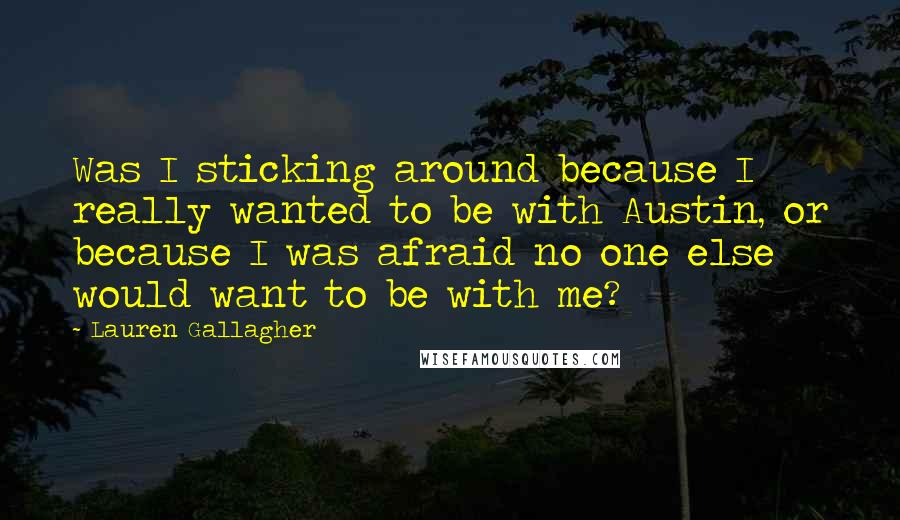 Was I sticking around because I really wanted to be with Austin, or because I was afraid no one else would want to be with me?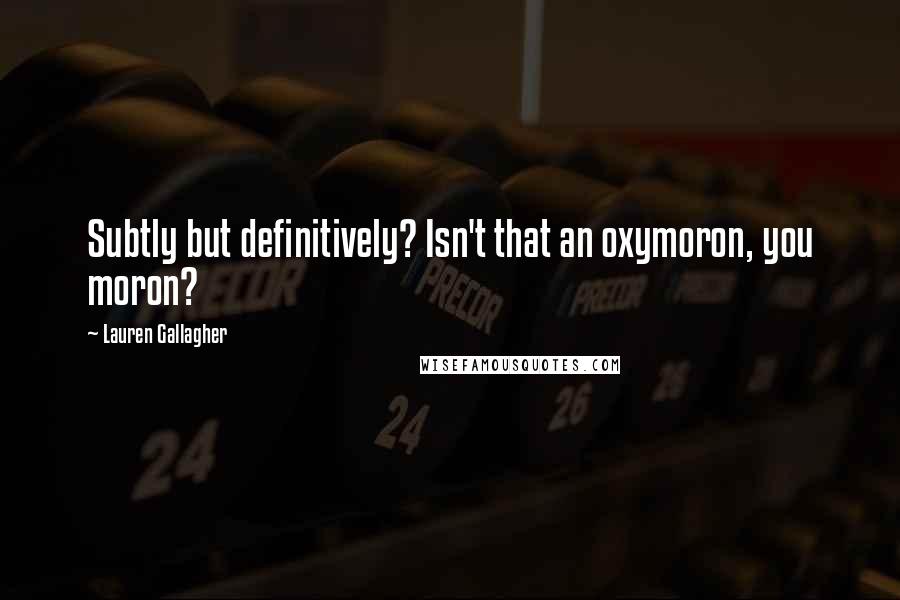 Subtly but definitively? Isn't that an oxymoron, you moron?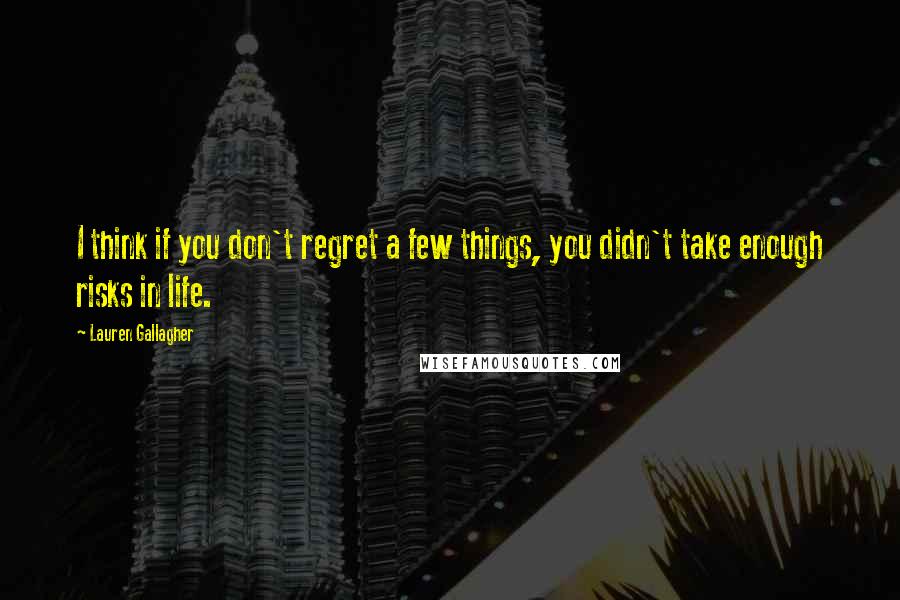 I think if you don't regret a few things, you didn't take enough risks in life.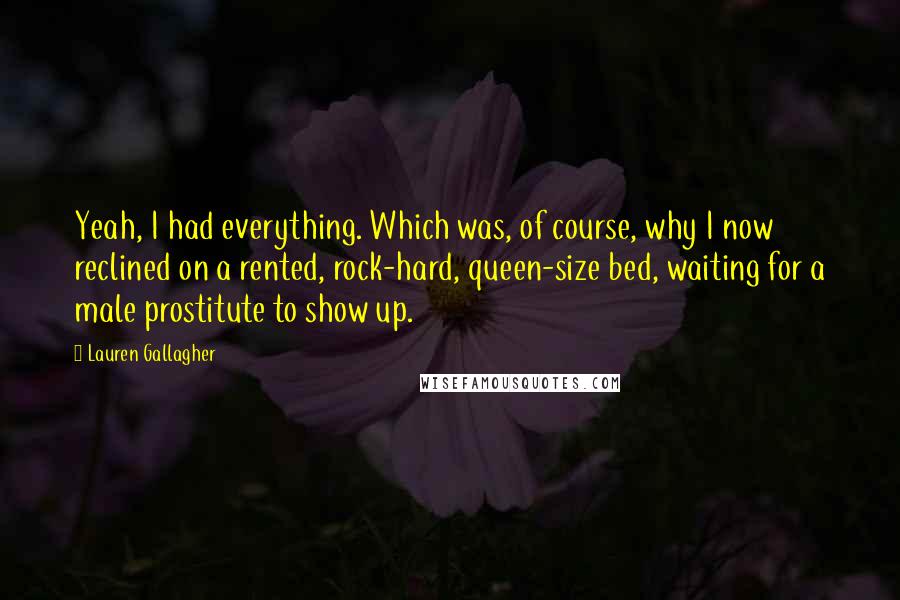 Yeah, I had everything. Which was, of course, why I now reclined on a rented, rock-hard, queen-size bed, waiting for a male prostitute to show up.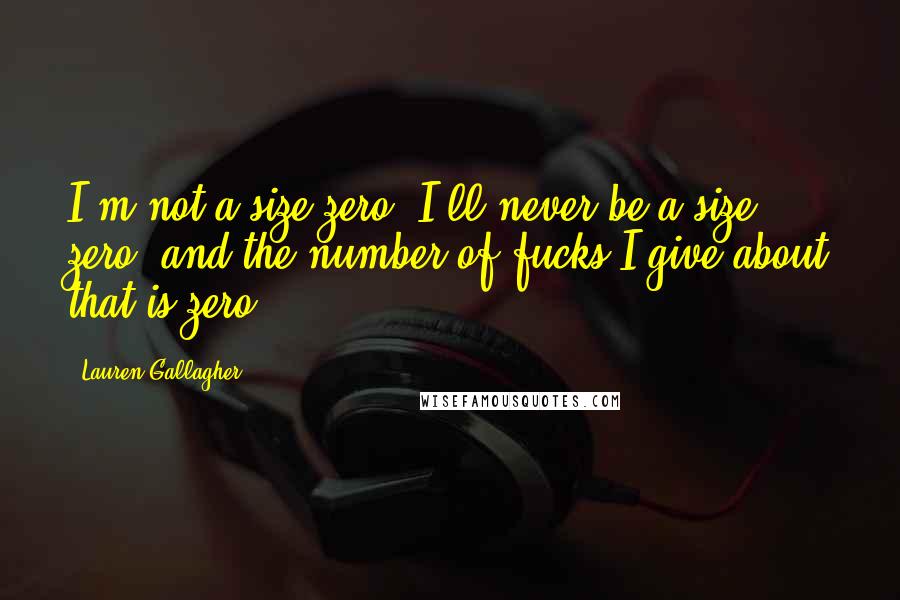 I'm not a size zero, I'll never be a size zero, and the number of fucks I give about that is zero.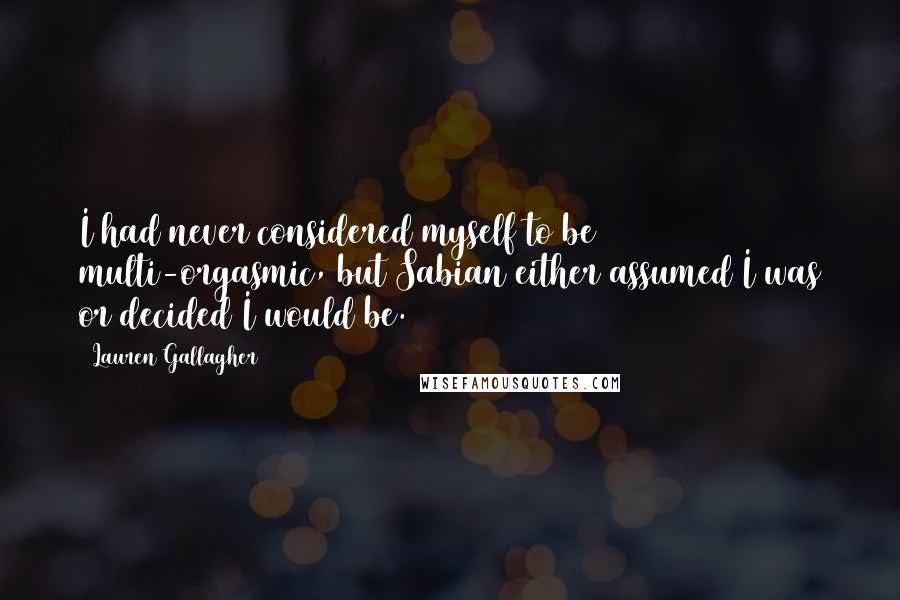 I had never considered myself to be multi-orgasmic, but Sabian either assumed I was or decided I would be.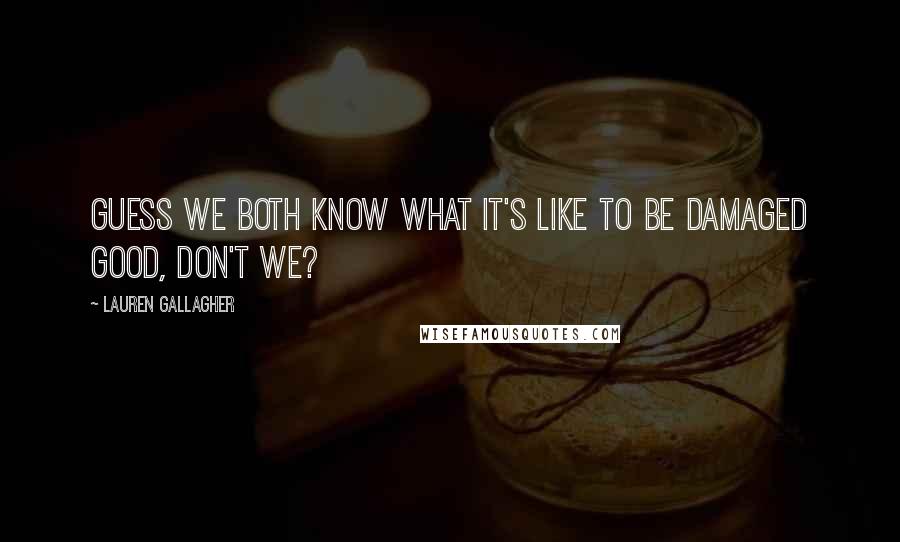 Guess we both know what it's like to be damaged good, don't we?