Laura Ramirez Quotes
Top 9 wise famous quotes and sayings by Laura Ramirez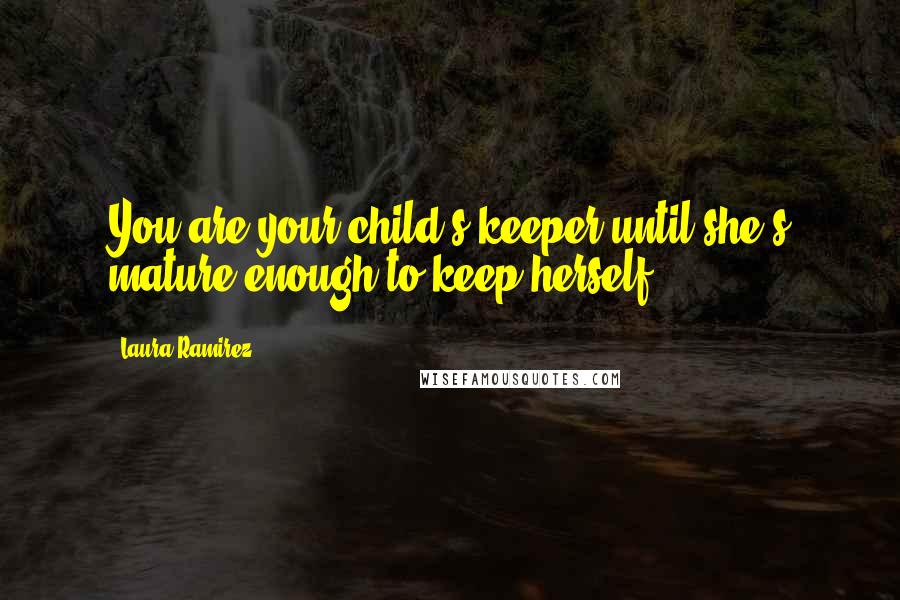 You are your child's keeper until she's mature enough to keep herself.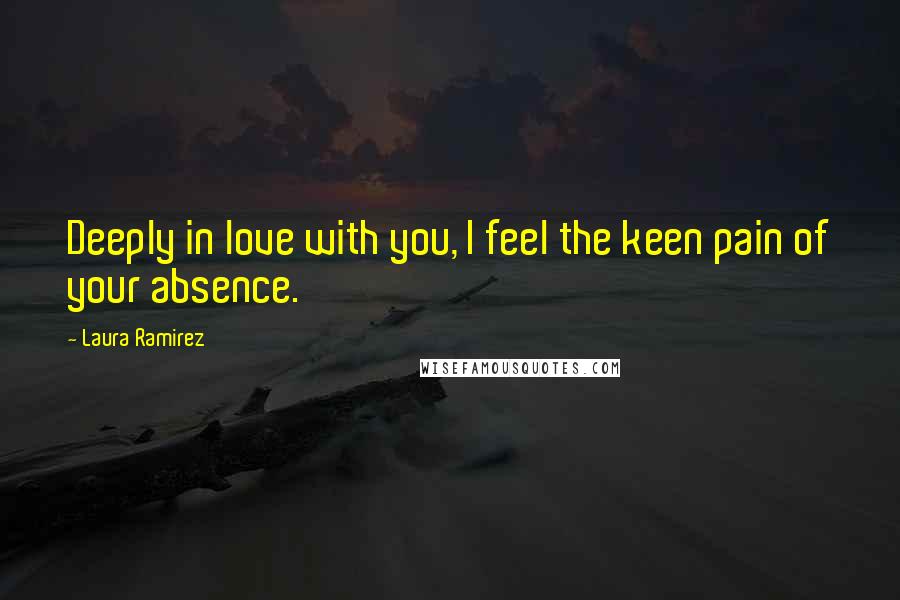 Deeply in love with you, I feel the keen pain of your absence.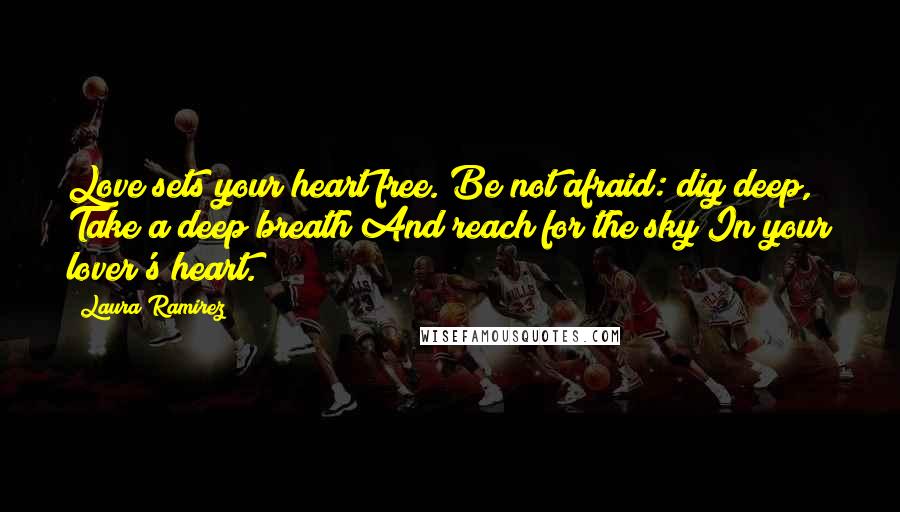 Love sets your heart free. Be not afraid: dig deep, Take a deep breath And reach for the sky In your lover's heart.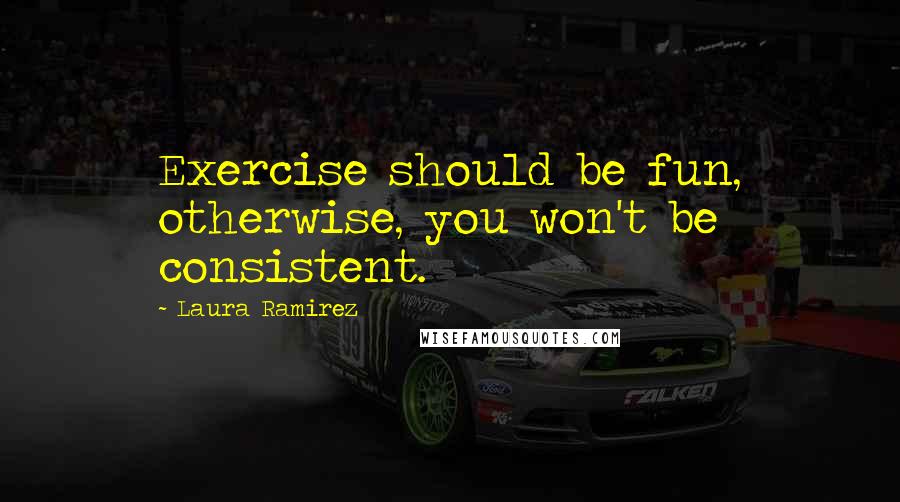 Exercise should be fun, otherwise, you won't be consistent.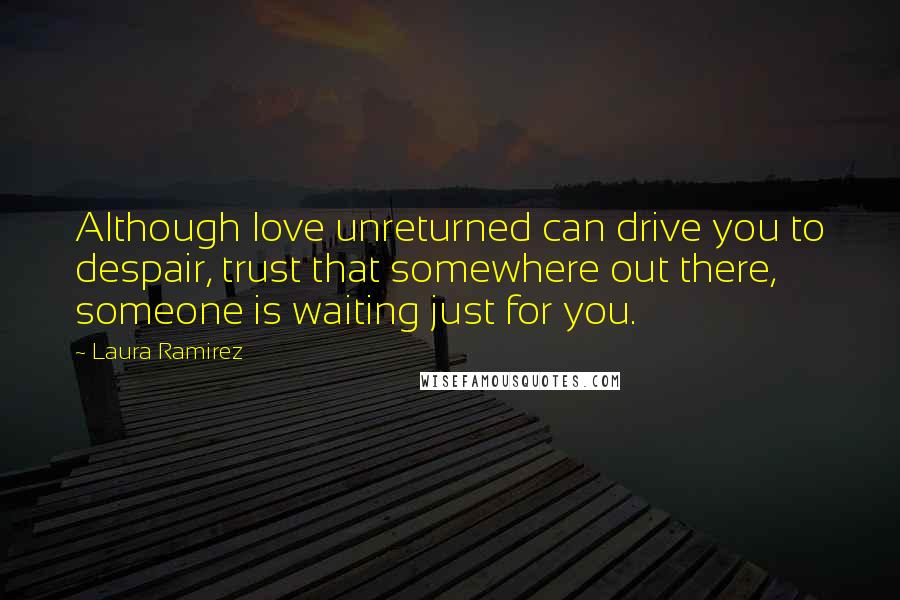 Although love unreturned can drive you to despair, trust that somewhere out there, someone is waiting just for you.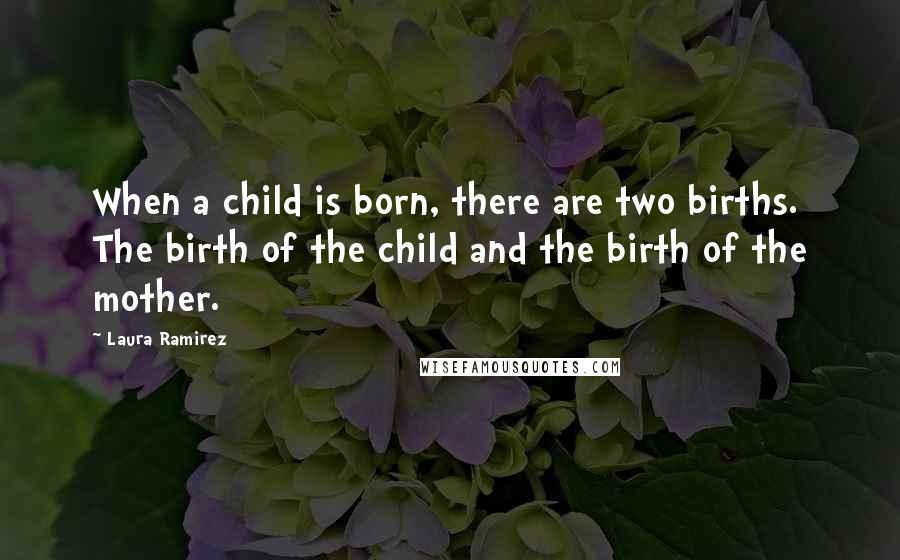 When a child is born, there are two births. The birth of the child and the birth of the mother.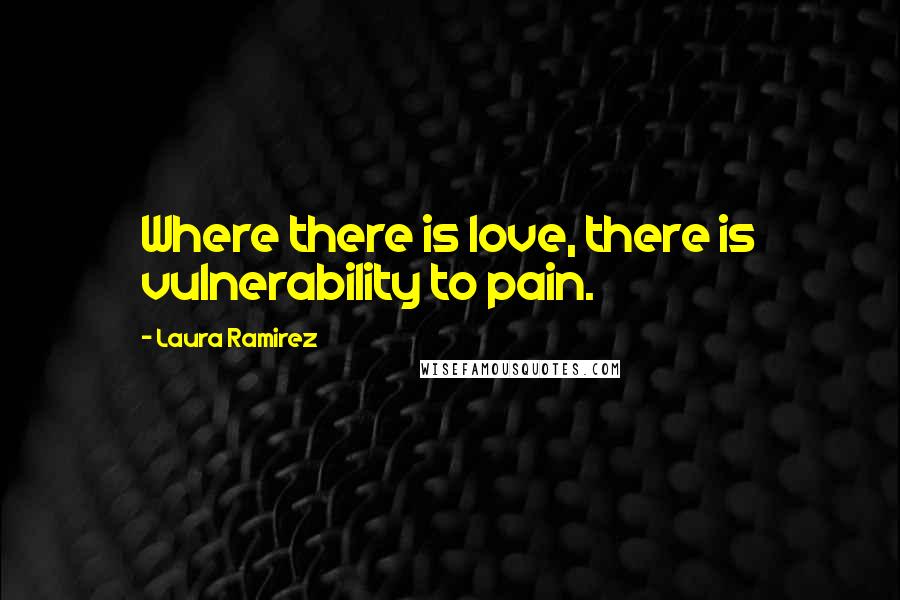 Where there is love, there is vulnerability to pain.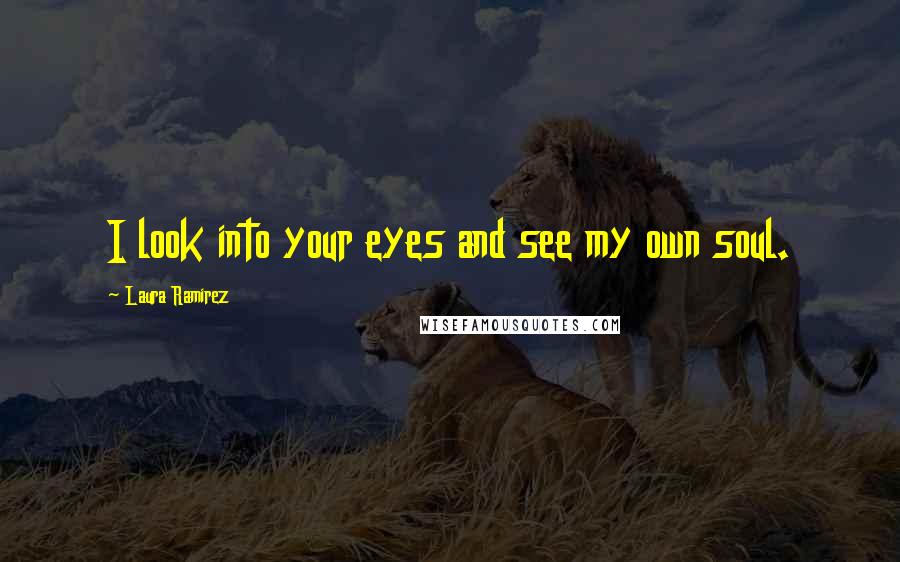 I look into your eyes and see my own soul.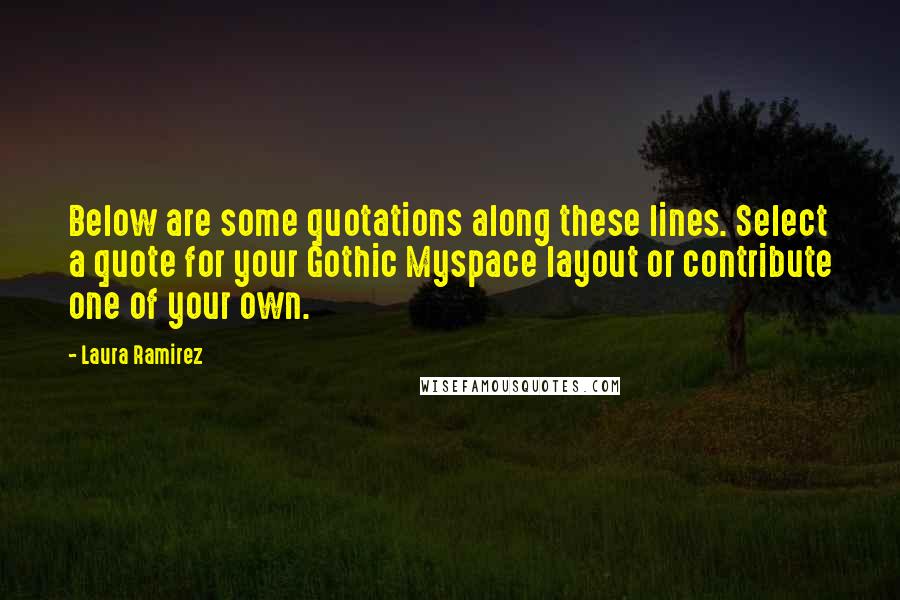 Below are some quotations along these lines. Select a quote for your Gothic Myspace layout or contribute one of your own.