Lane Kirkland Quotes
Top 9 wise famous quotes and sayings by Lane Kirkland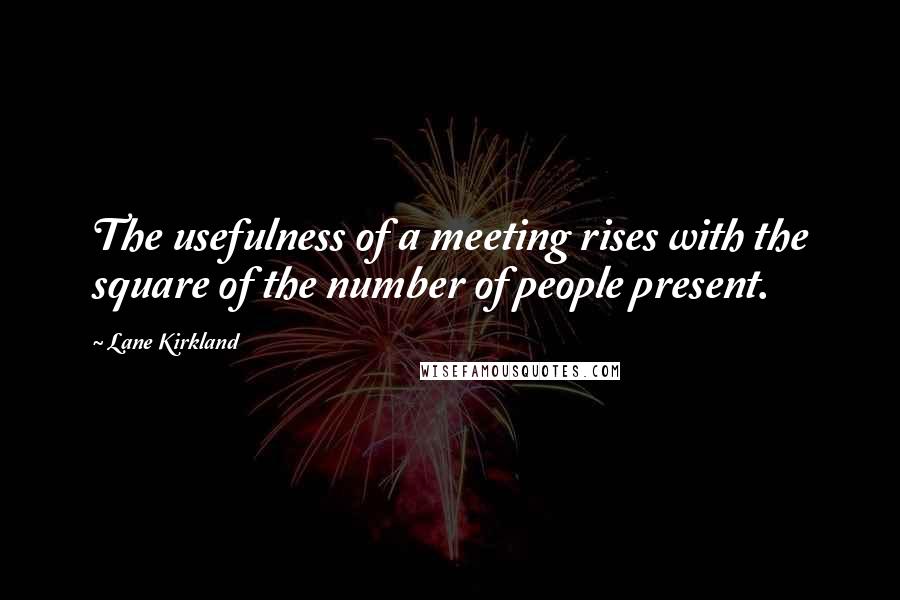 The usefulness of a meeting rises with the square of the number of people present.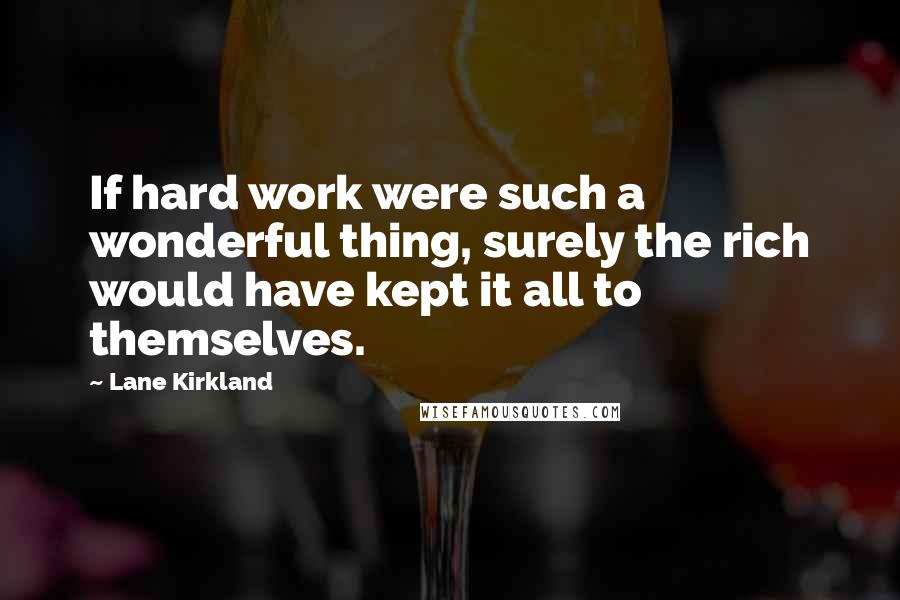 If hard work were such a wonderful thing, surely the rich would have kept it all to themselves.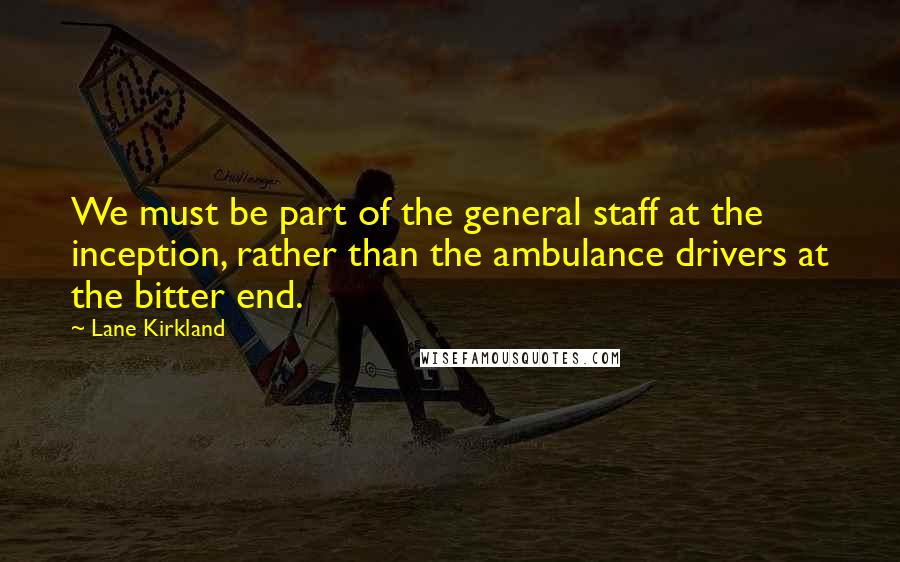 We must be part of the general staff at the inception, rather than the ambulance drivers at the bitter end.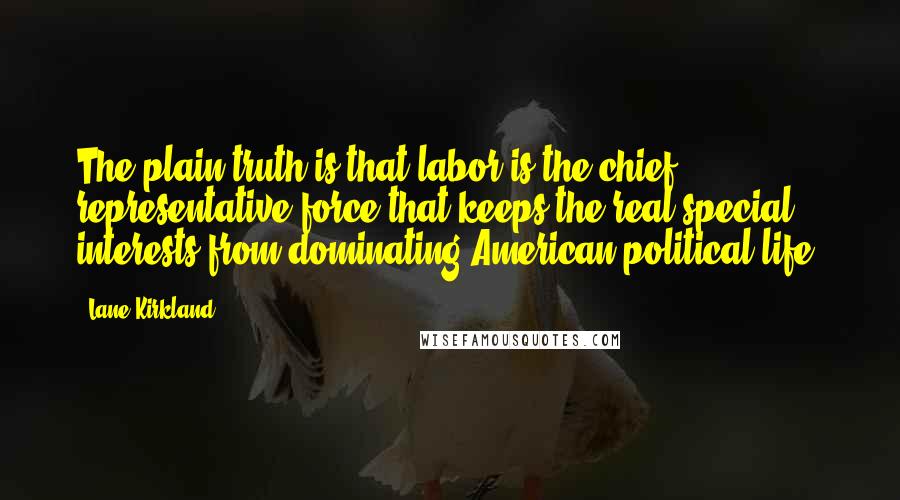 The plain truth is that labor is the chief representative force that keeps the real special interests from dominating American political life.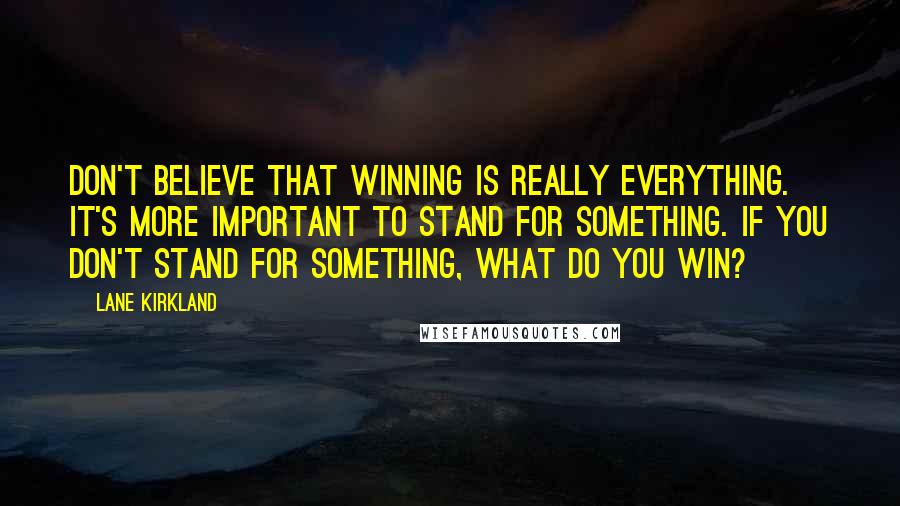 Don't believe that winning is really everything. It's more important to stand for something. If you don't stand for something, what do you win?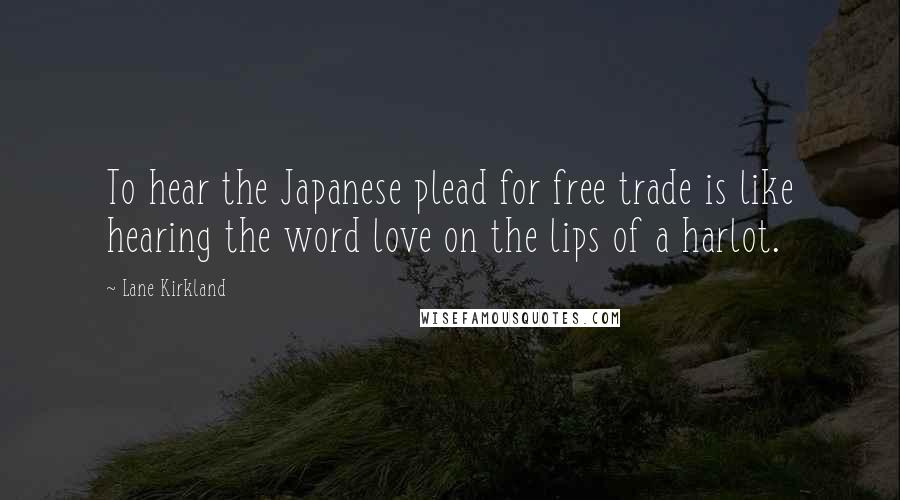 To hear the Japanese plead for free trade is like hearing the word love on the lips of a harlot.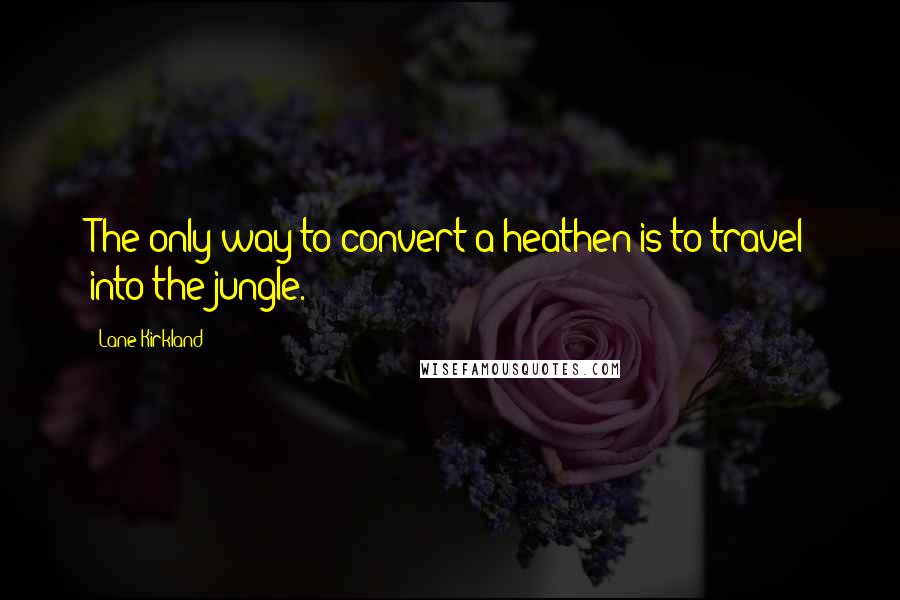 The only way to convert a heathen is to travel into the jungle.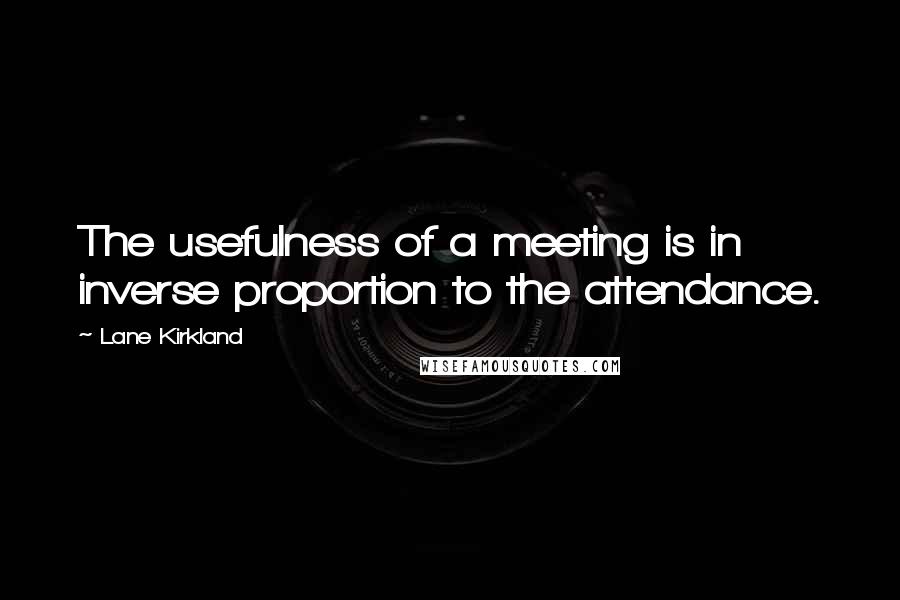 The usefulness of a meeting is in inverse proportion to the attendance.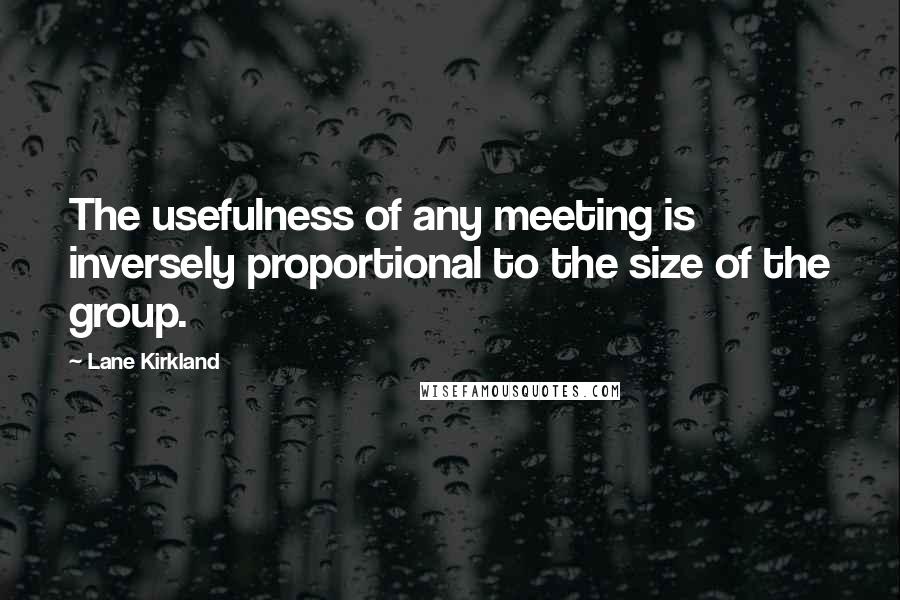 The usefulness of any meeting is inversely proportional to the size of the group.