L.A. Paul Quotes
Top 4 wise famous quotes and sayings by L.A. Paul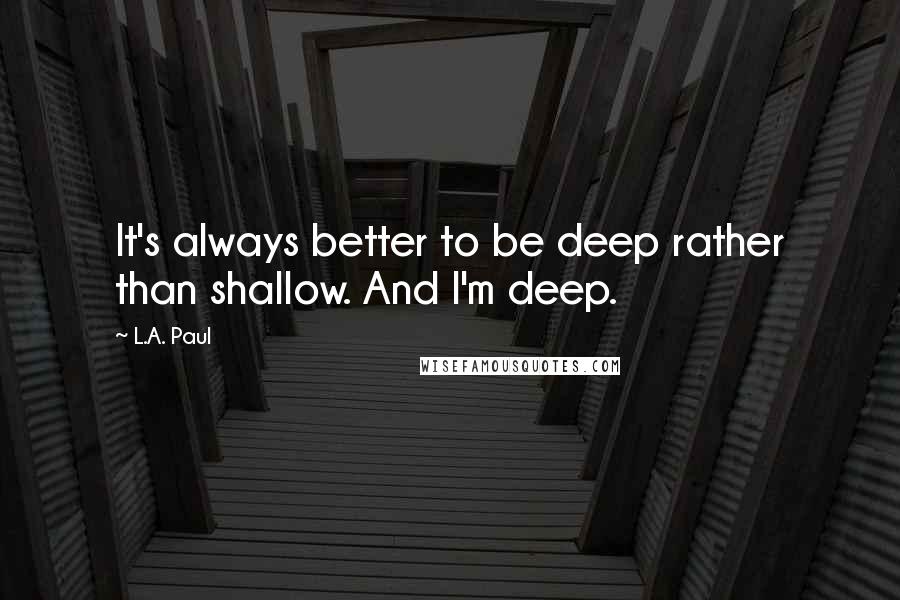 It's always better to be deep rather than shallow. And I'm deep.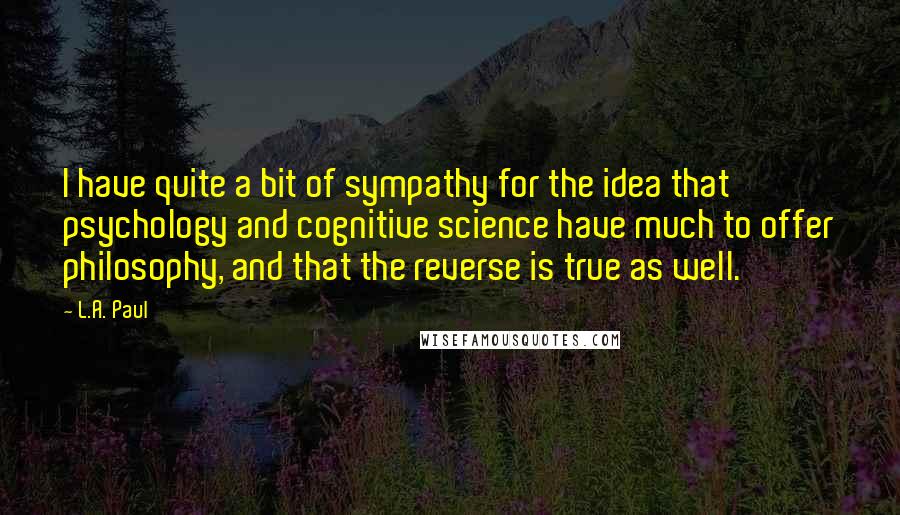 I have quite a bit of sympathy for the idea that psychology and cognitive science have much to offer philosophy, and that the reverse is true as well.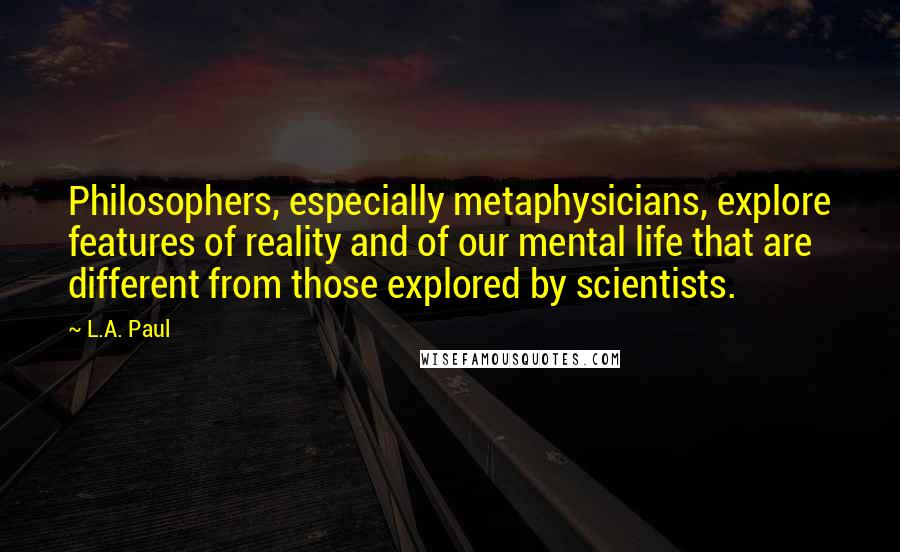 Philosophers, especially metaphysicians, explore features of reality and of our mental life that are different from those explored by scientists.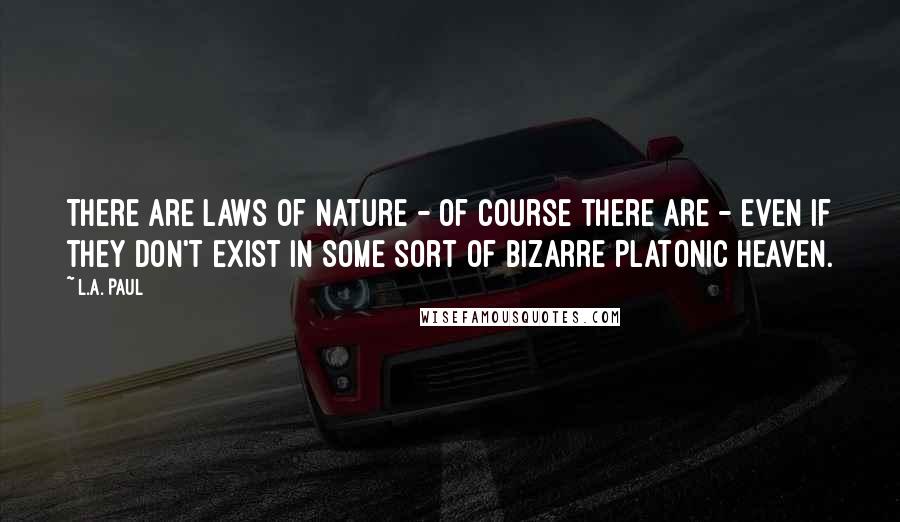 There are laws of nature - of course there are - even if they don't exist in some sort of bizarre Platonic Heaven.