Kristen Painter Quotes
Top 14 wise famous quotes and sayings by Kristen Painter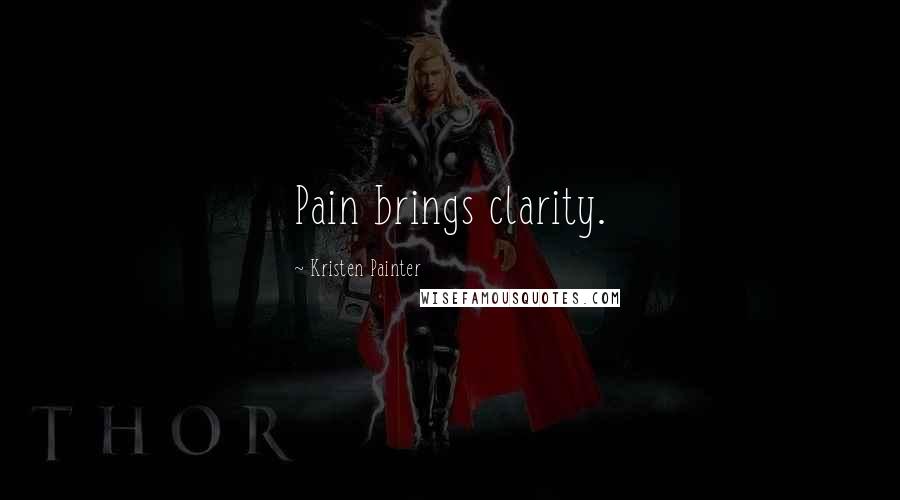 Pain brings clarity.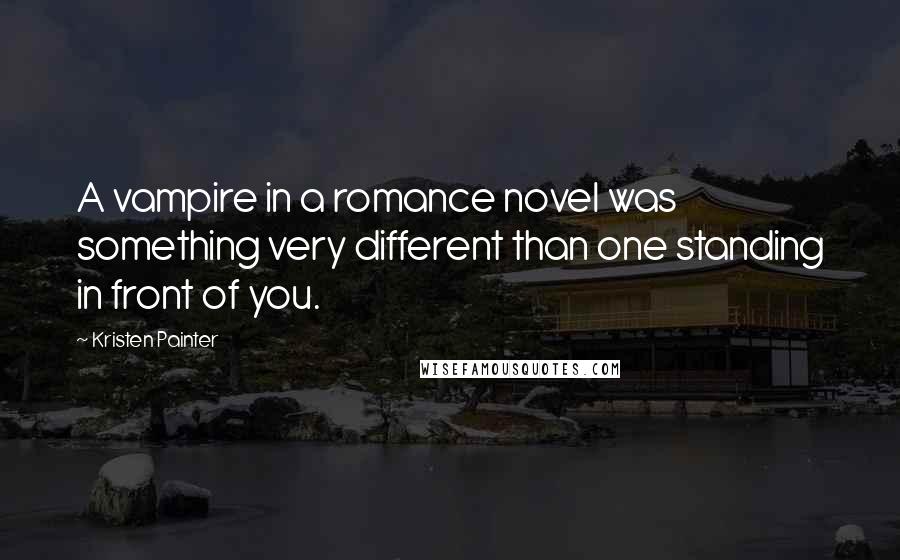 A vampire in a romance novel was something very different than one standing in front of you.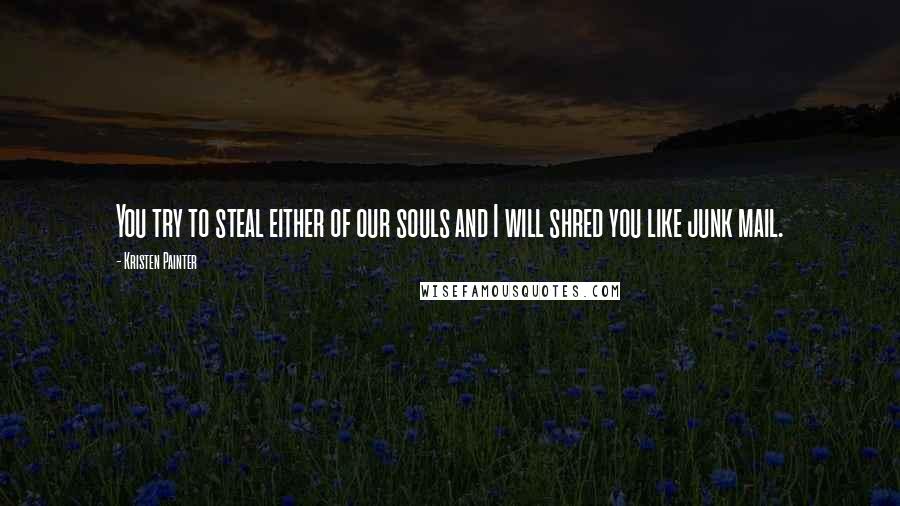 You try to steal either of our souls and I will shred you like junk mail.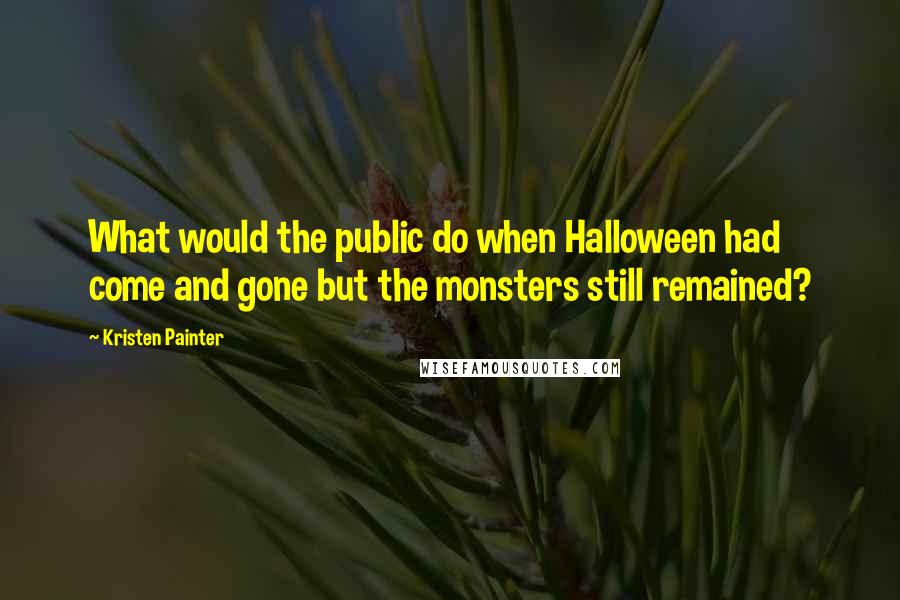 What would the public do when Halloween had come and gone but the monsters still remained?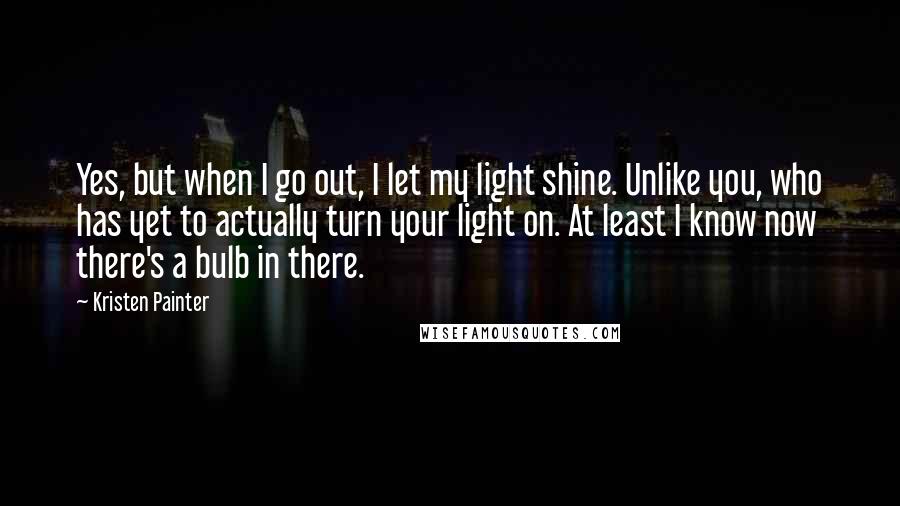 Yes, but when I go out, I let my light shine. Unlike you, who has yet to actually turn your light on. At least I know now there's a bulb in there.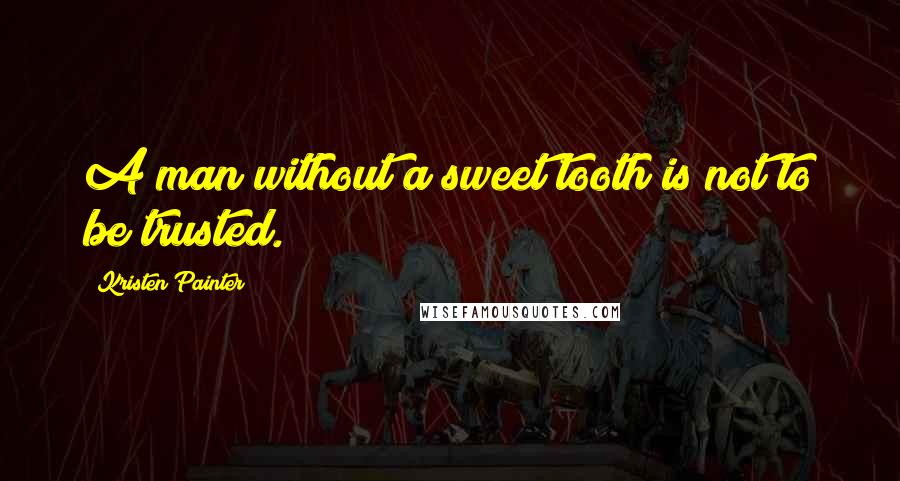 A man without a sweet tooth is not to be trusted.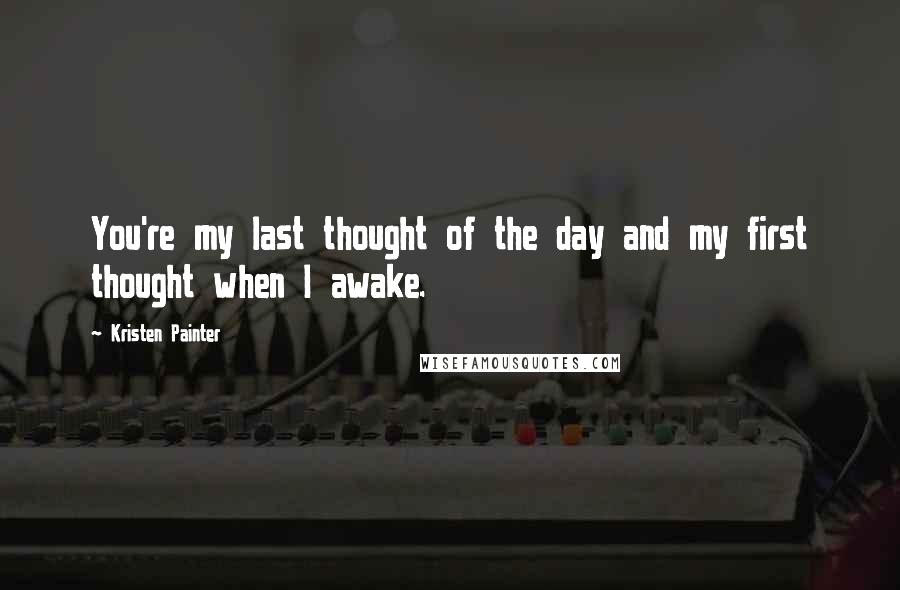 You're my last thought of the day and my first thought when I awake.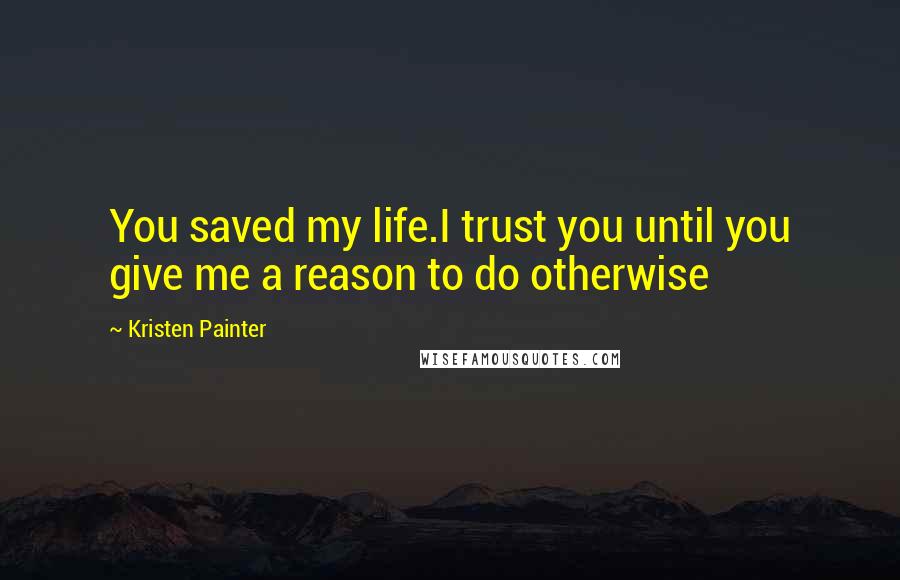 You saved my life.I trust you until you give me a reason to do otherwise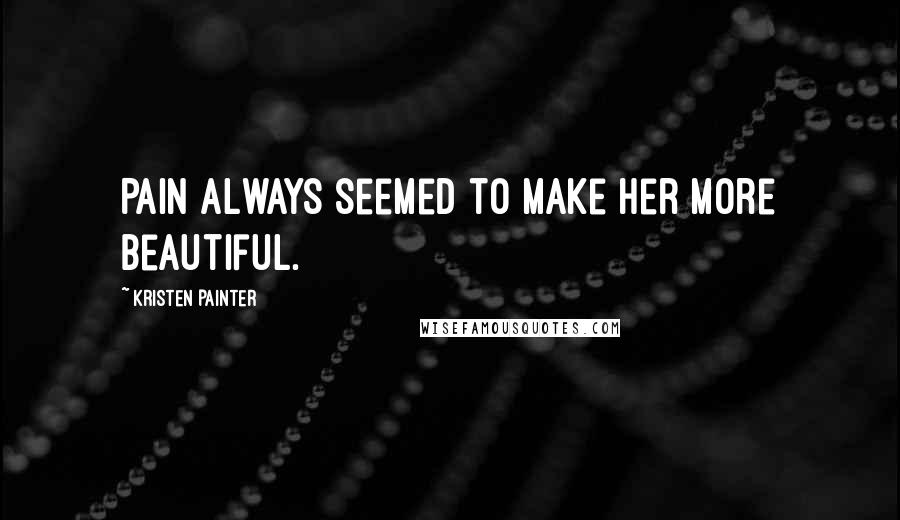 Pain always seemed to make her more beautiful.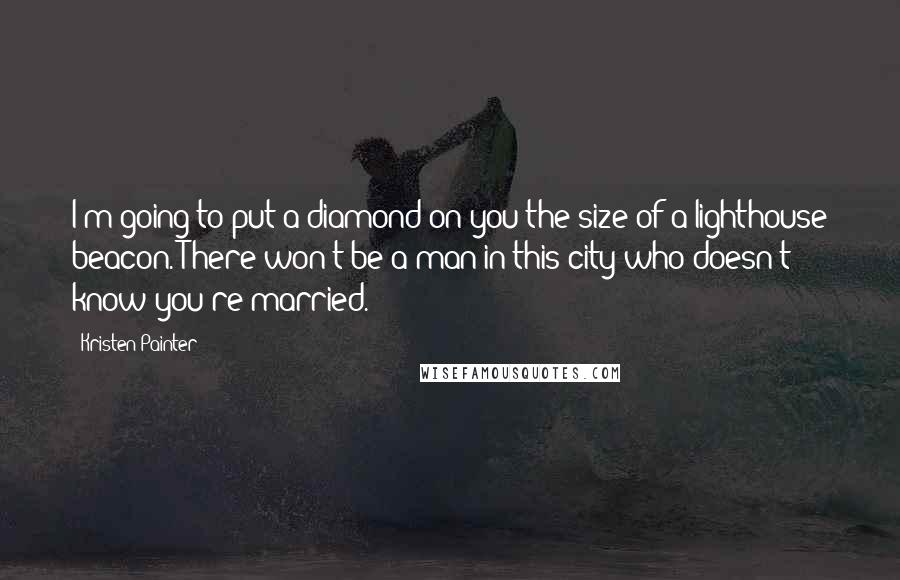 I'm going to put a diamond on you the size of a lighthouse beacon. There won't be a man in this city who doesn't know you're married.
she felt as out of place as a meatball in a box of truffles.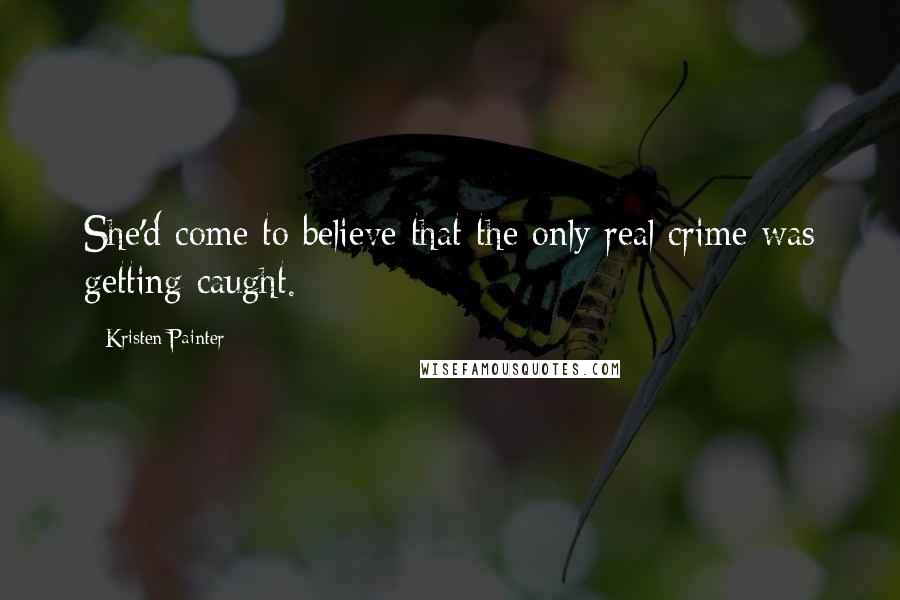 She'd come to believe that the only real crime was getting caught.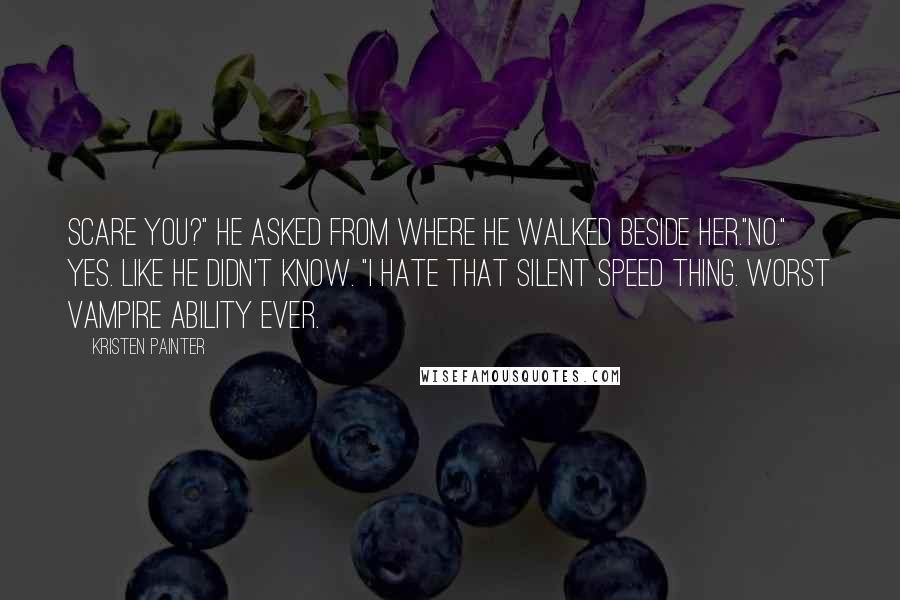 Scare you?" he asked from where he walked beside her.
"No." Yes. Like he didn't know. "I hate that silent speed thing. Worst vampire ability ever.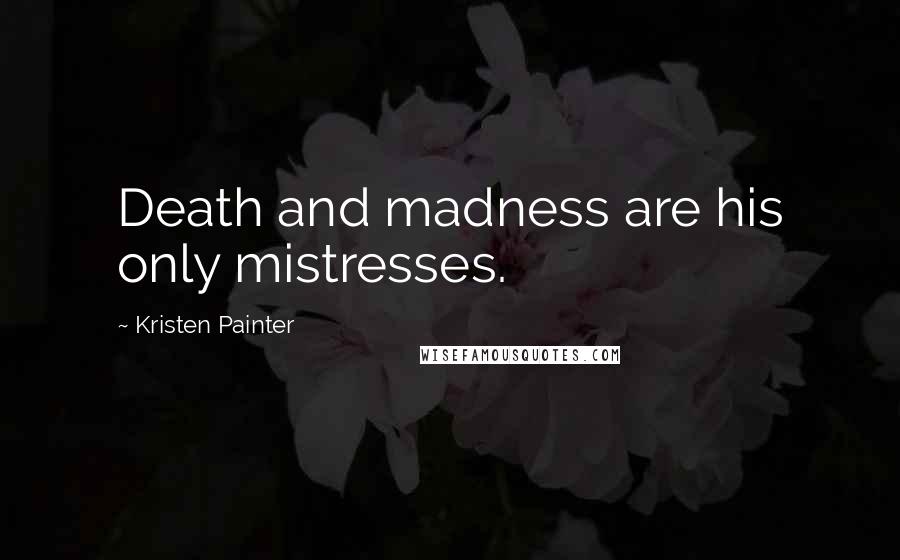 Death and madness are his only mistresses.