Kris Gopalakrishnan Quotes
Top 6 wise famous quotes and sayings by Kris Gopalakrishnan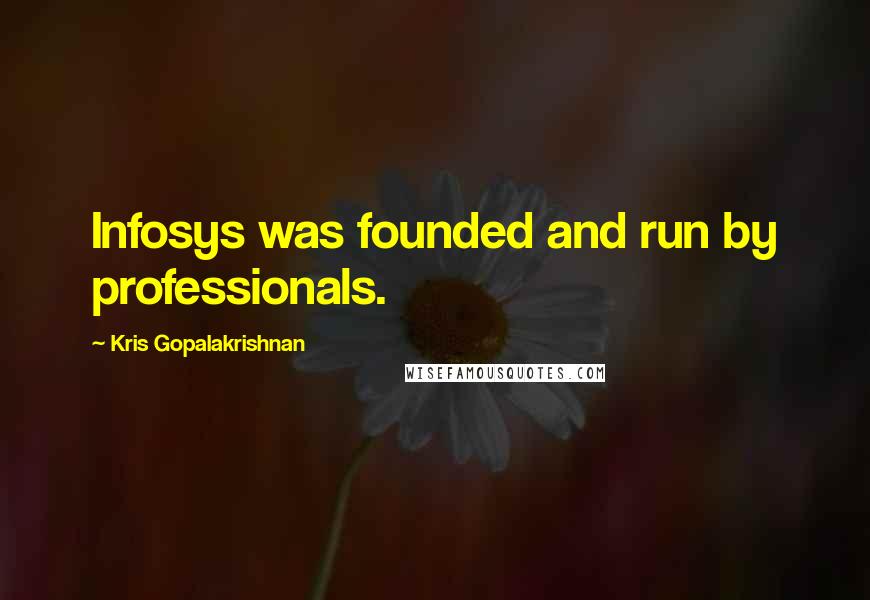 Infosys was founded and run by professionals.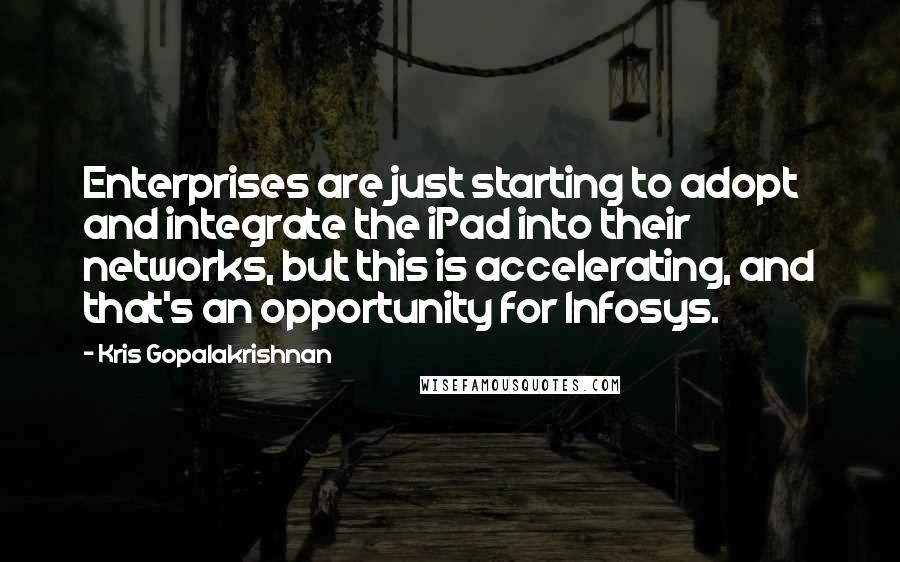 Enterprises are just starting to adopt and integrate the iPad into their networks, but this is accelerating, and that's an opportunity for Infosys.
Engineering college students should be encouraged to start entrepreneurial ventures in their second year itself. It is safer to fail while in college.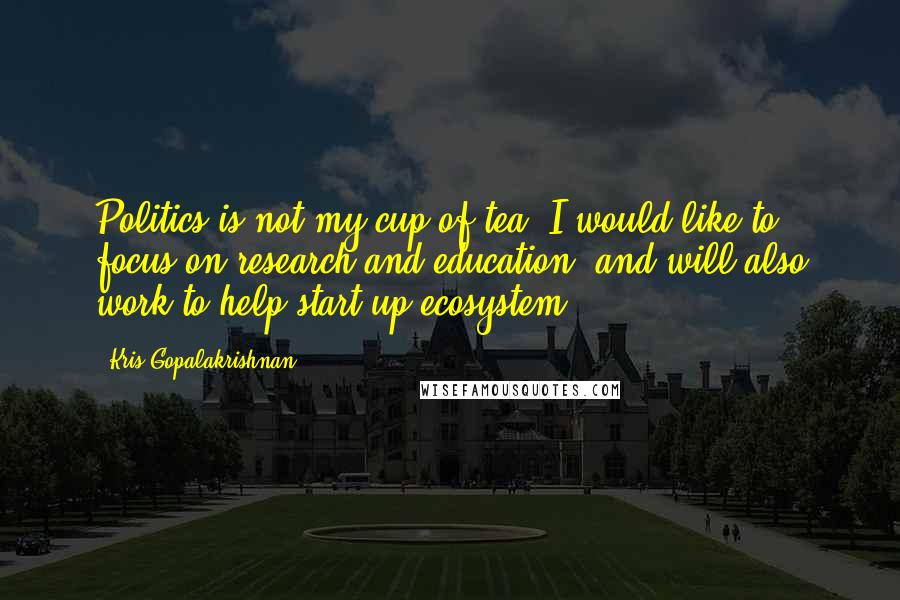 Politics is not my cup of tea. I would like to focus on research and education, and will also work to help start-up ecosystem.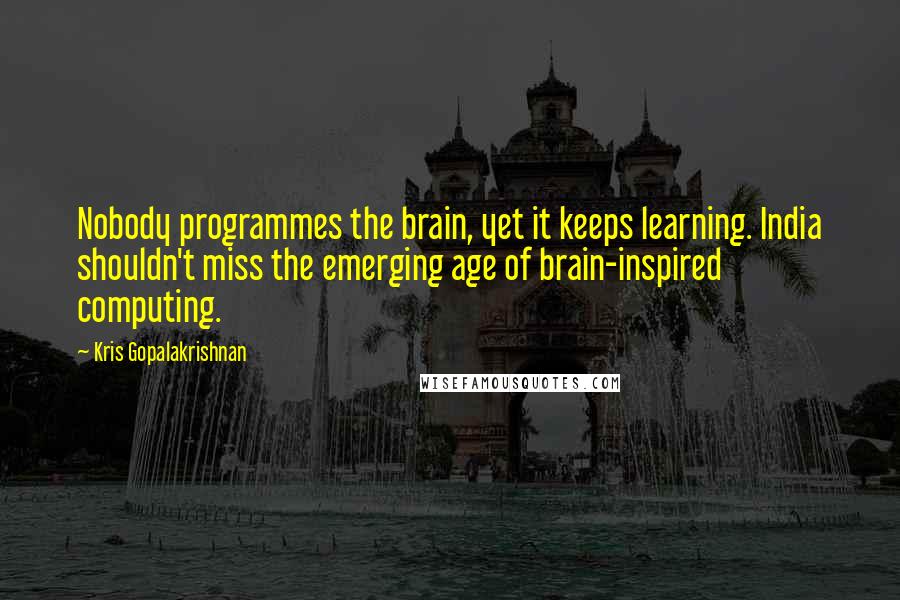 Nobody programmes the brain, yet it keeps learning. India shouldn't miss the emerging age of brain-inspired computing.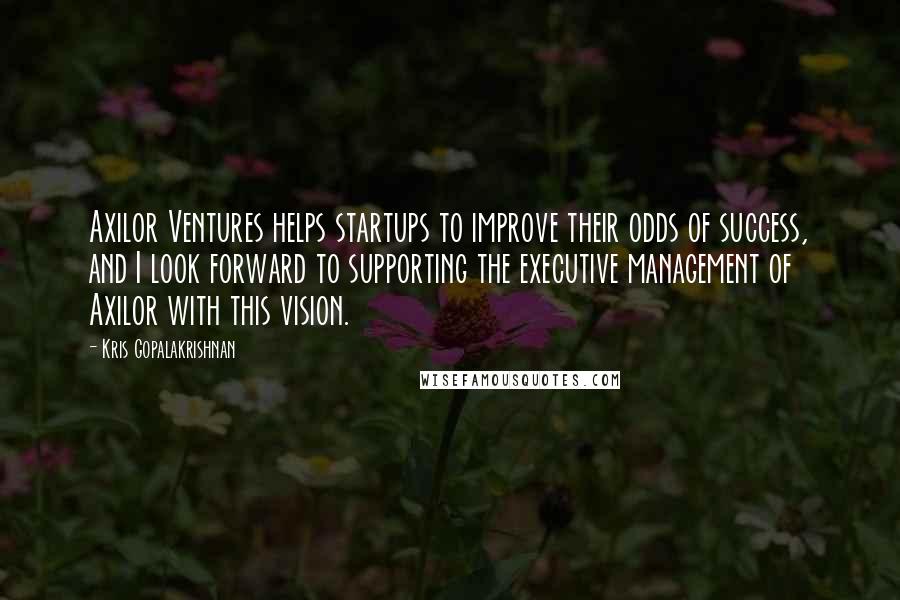 Axilor Ventures helps startups to improve their odds of success, and I look forward to supporting the executive management of Axilor with this vision.