K.Y. Robinson Quotes
Top 10 wise famous quotes and sayings by K.Y. Robinson
K.Y. Robinson Famous Quotes & Sayings
Discover top inspirational quotes from K.Y. Robinson on Wise Famous Quotes.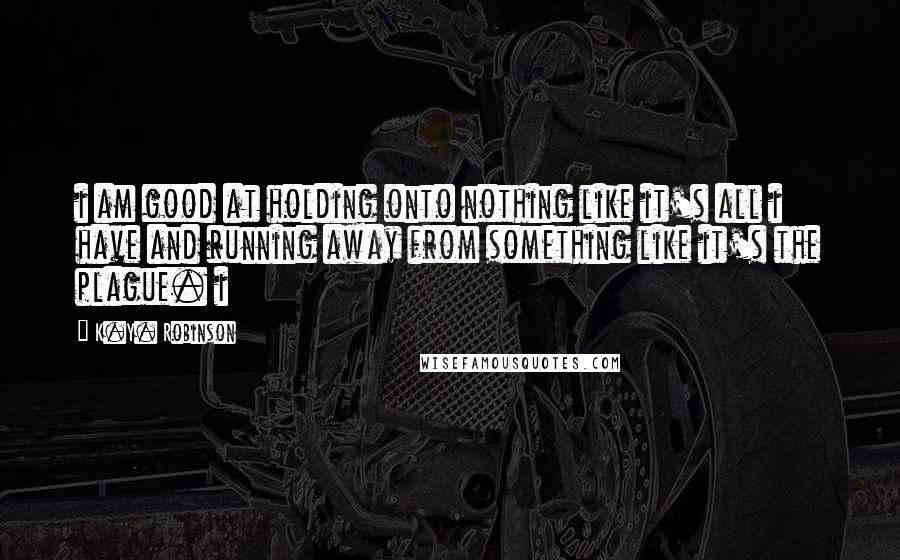 i am good at holding onto nothing like it's all i have and running away from something like it's the plague. i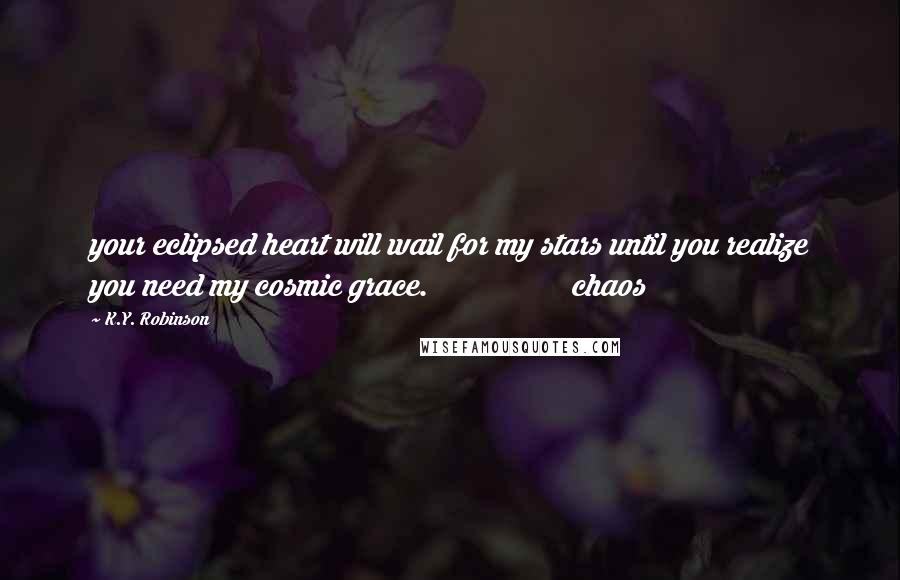 your eclipsed heart will wail for my stars until you realize you need my cosmic grace. chaos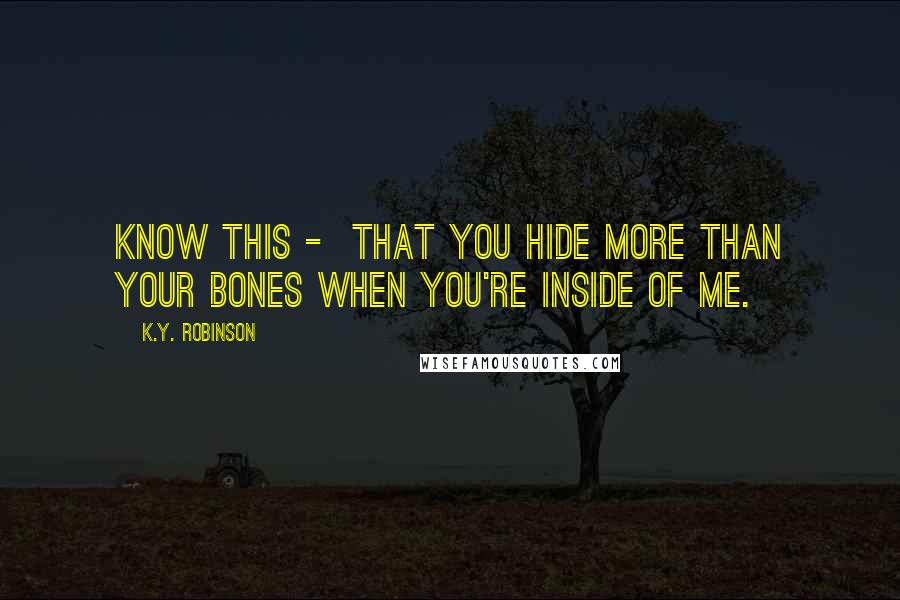 know this - that you hide more than your bones when you're inside of me.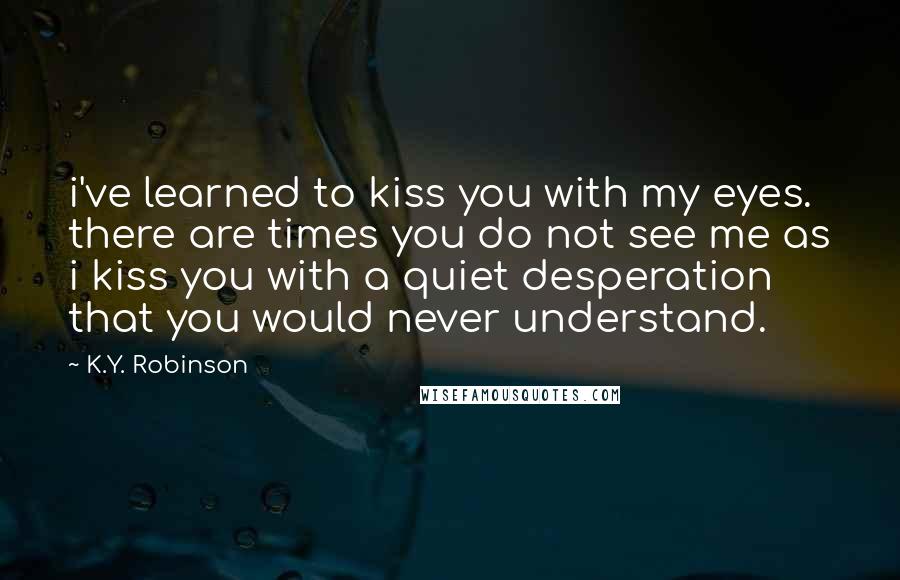 i've learned to kiss you with my eyes. there are times you do not see me as i kiss you with a quiet desperation that you would never understand.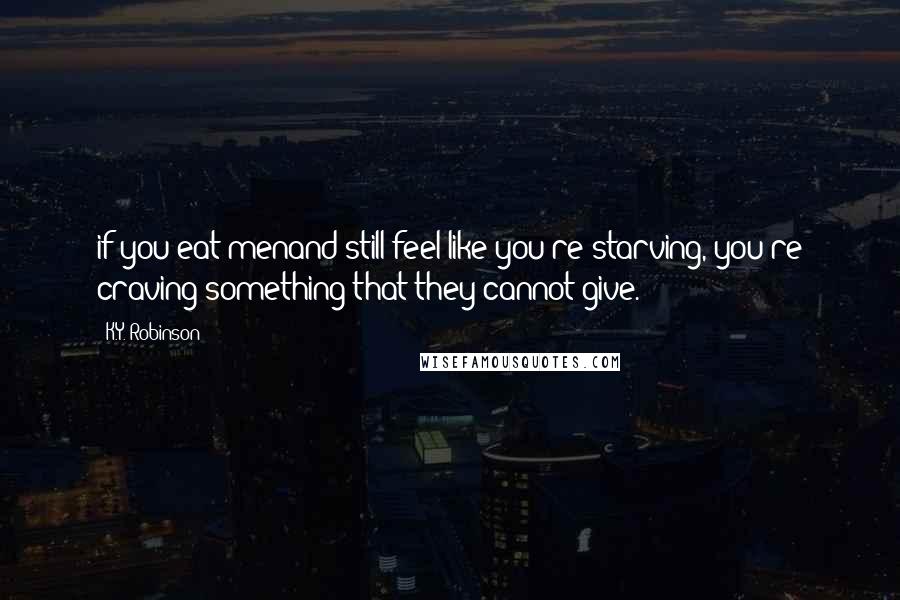 if you eat men
and still feel
like you're starving,
you're craving something
that they cannot give.
it took time to realize that i have to stop giving myself away as if i didn't belong to myself.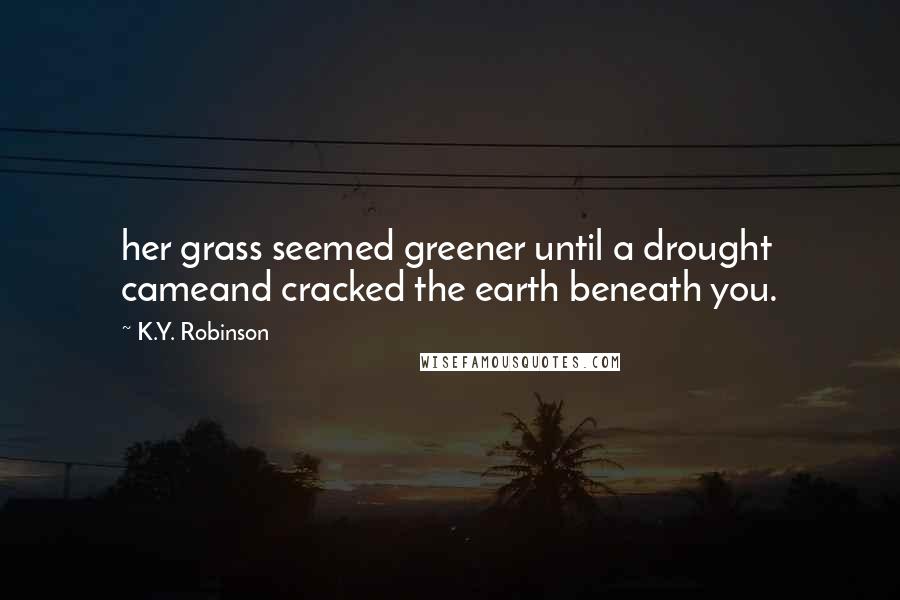 her grass seemed
greener until
a drought came
and cracked the earth
beneath you.