Julien Smith Quotes
Top 10 wise famous quotes and sayings by Julien Smith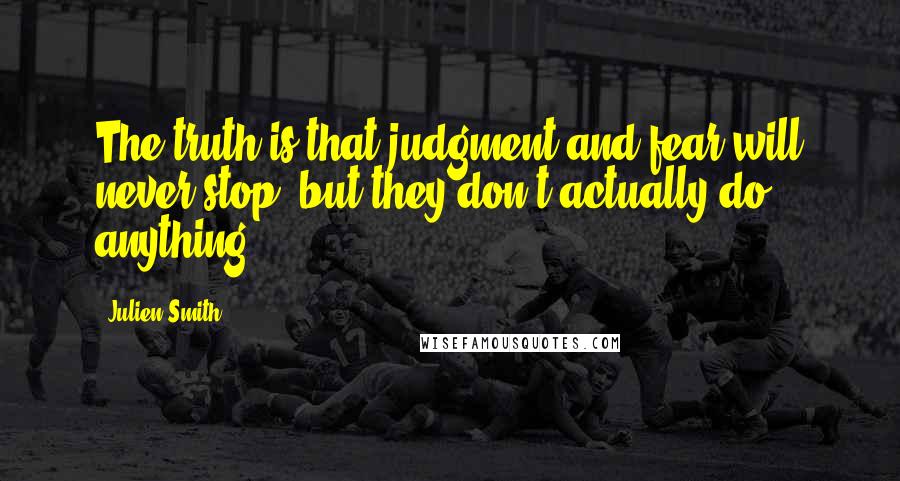 The truth is that judgment and fear will never stop, but they don't actually do anything.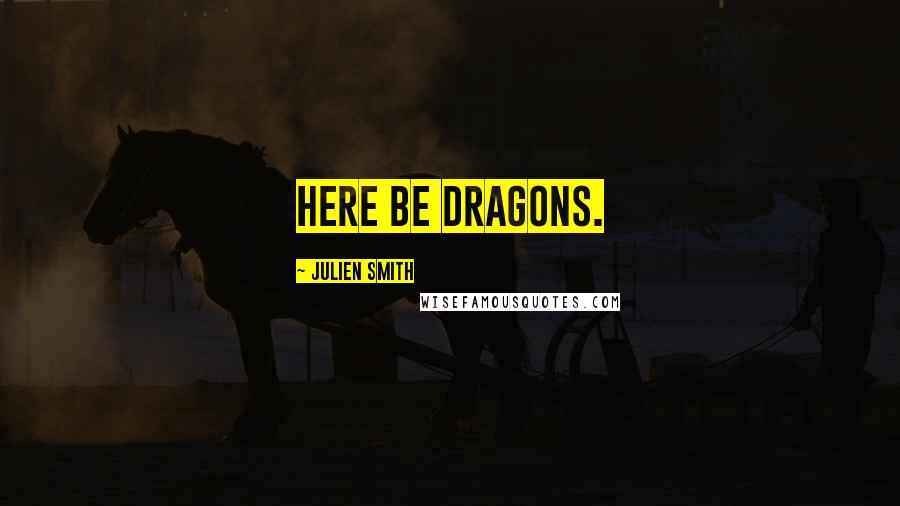 Here be dragons.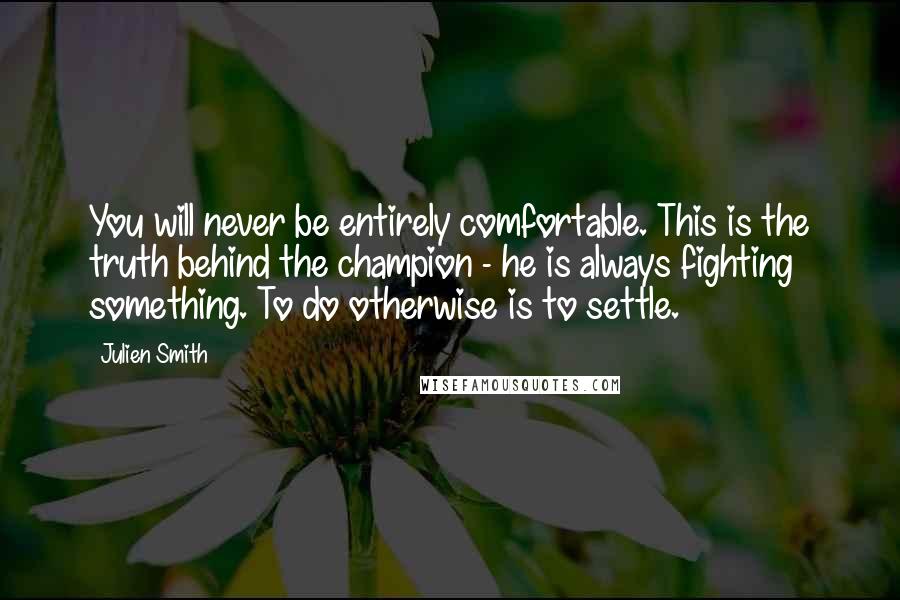 You will never be entirely comfortable. This is the truth behind the champion - he is always fighting something. To do otherwise is to settle.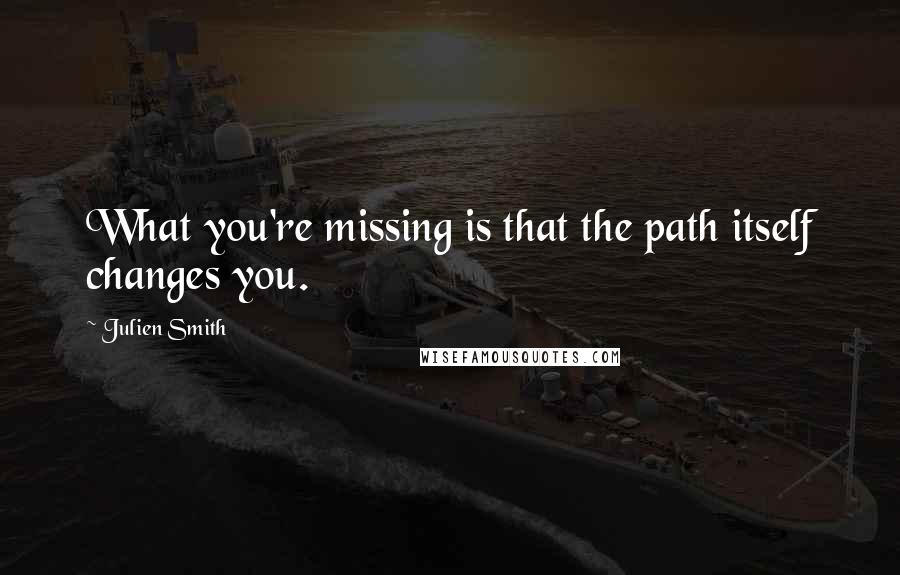 What you're missing is that the path itself changes you.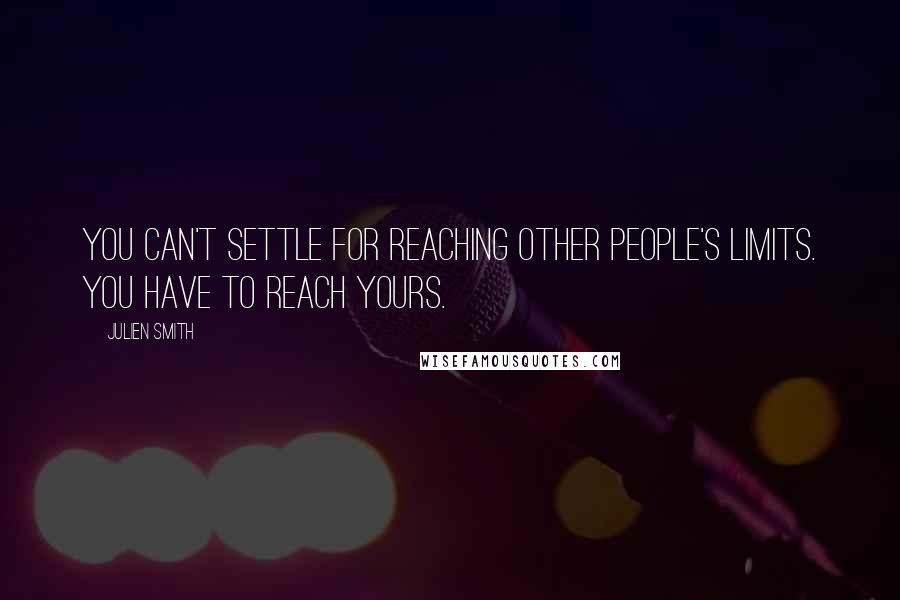 You can't settle for reaching other people's limits. You have to reach yours.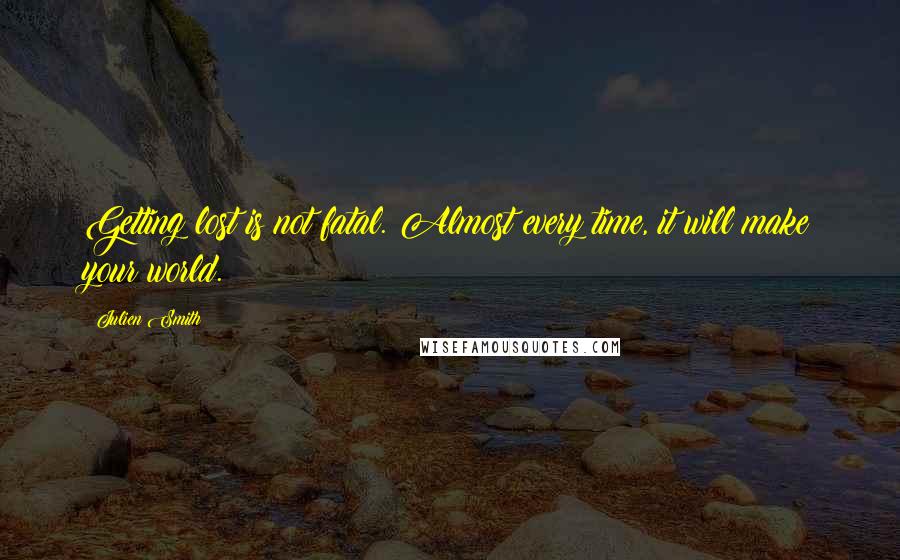 Getting lost is not fatal. Almost every time, it will make your world.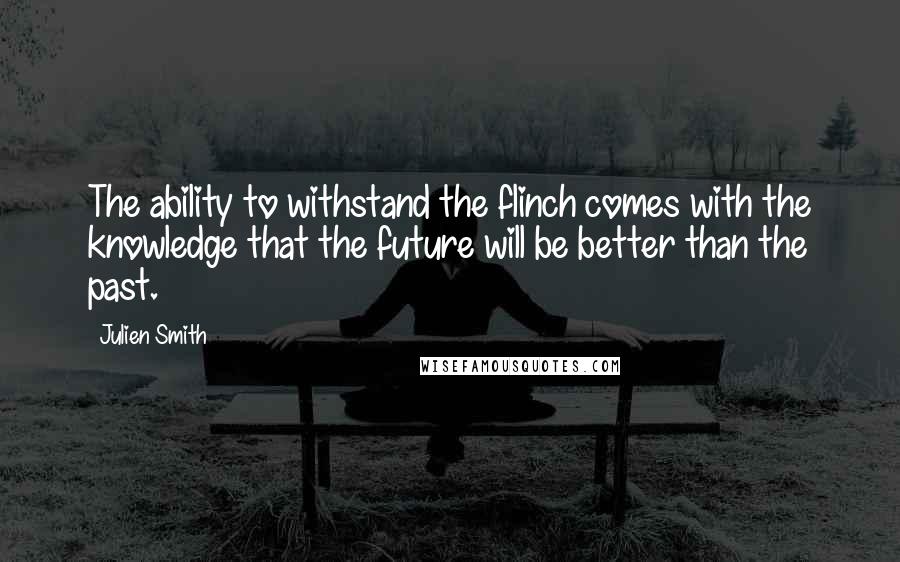 The ability to withstand the flinch comes with the knowledge that the future will be better than the past.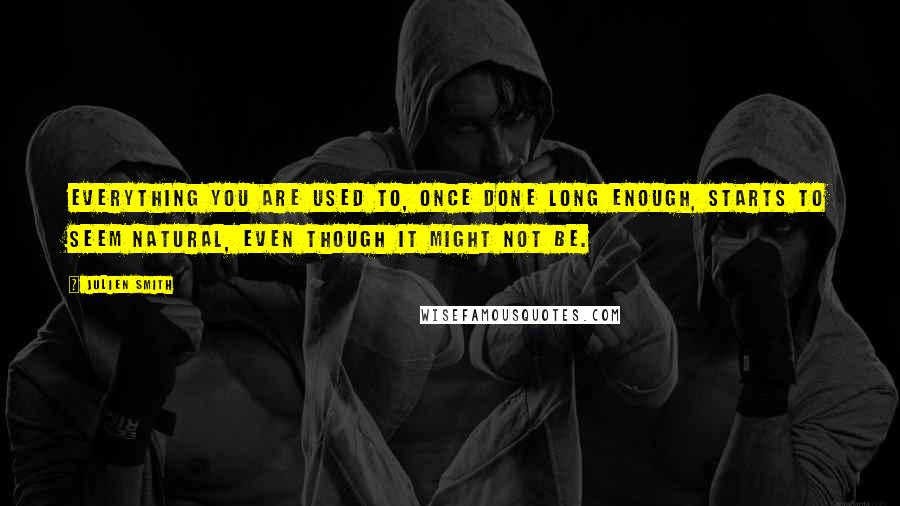 Everything you are used to, once done long enough, starts to seem natural, even though it might not be.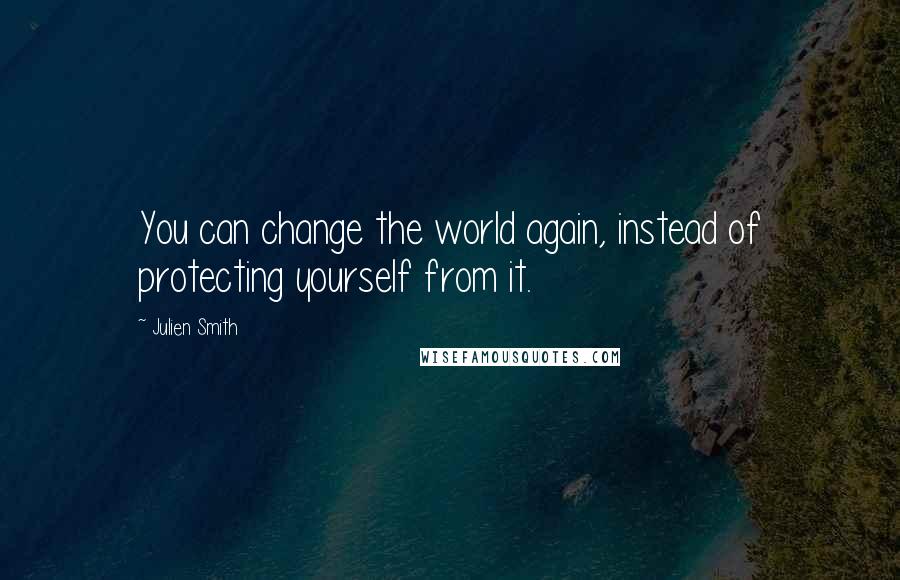 You can change the world again, instead of protecting yourself from it.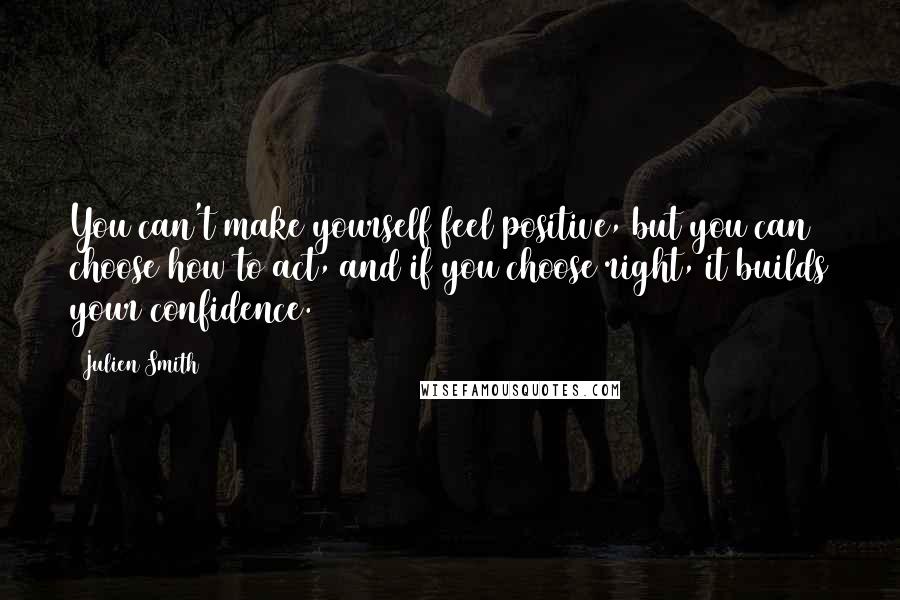 You can't make yourself feel positive, but you can choose how to act, and if you choose right, it builds your confidence.