Julie Klausner Quotes
Top 26 wise famous quotes and sayings by Julie Klausner
Julie Klausner Famous Quotes & Sayings
Discover top inspirational quotes from Julie Klausner on Wise Famous Quotes.
I'm not big on regret - until time travel actually exists, it seems like a waste of making yourself feel bad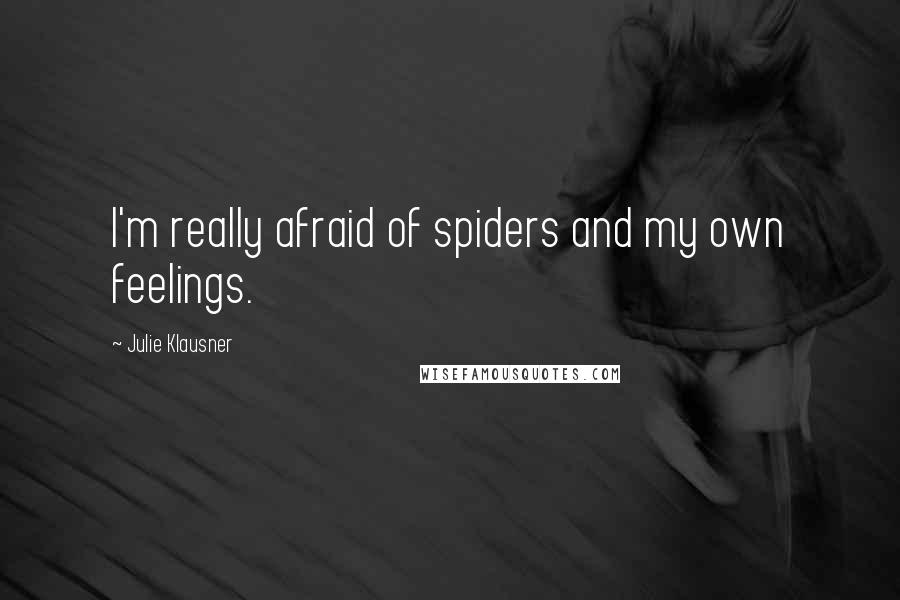 I'm really afraid of spiders and my own feelings.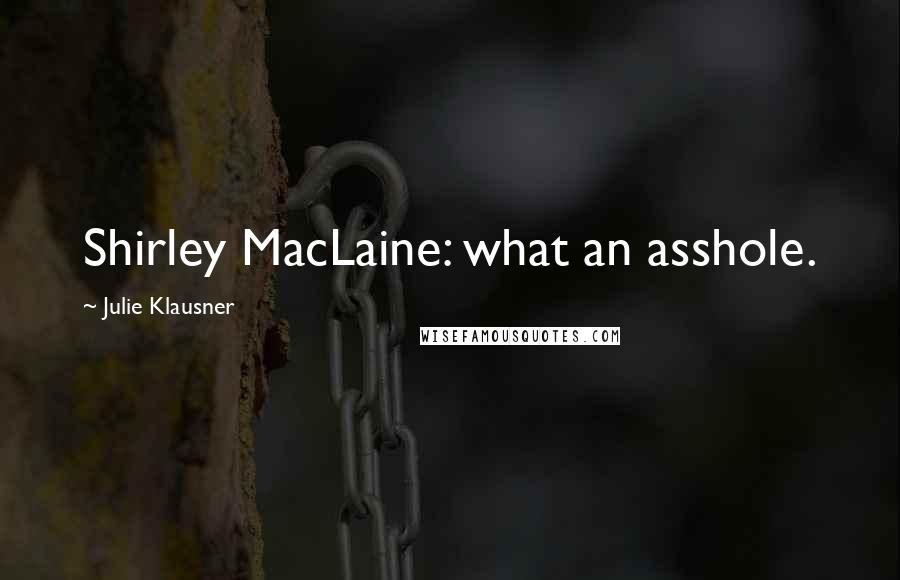 Shirley MacLaine: what an asshole.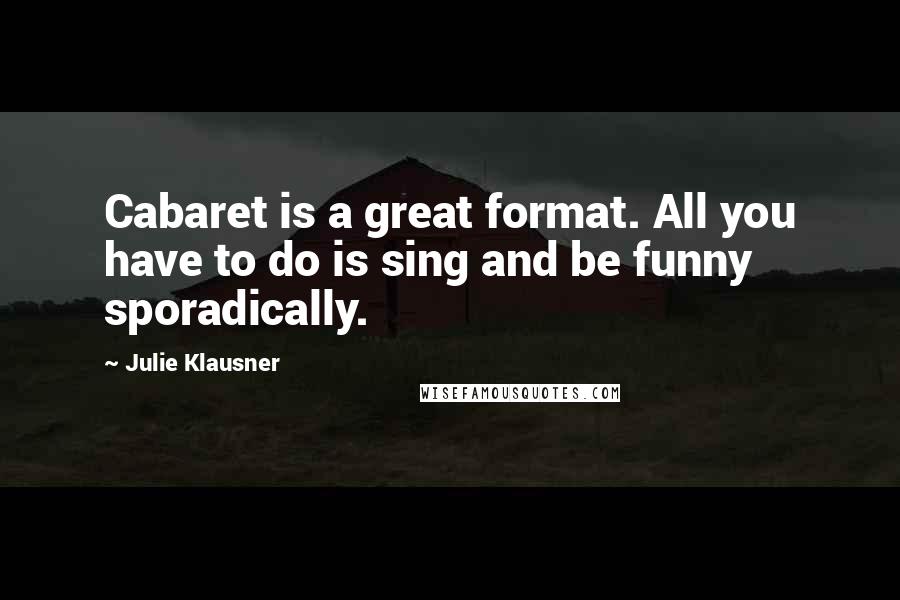 Cabaret is a great format. All you have to do is sing and be funny sporadically.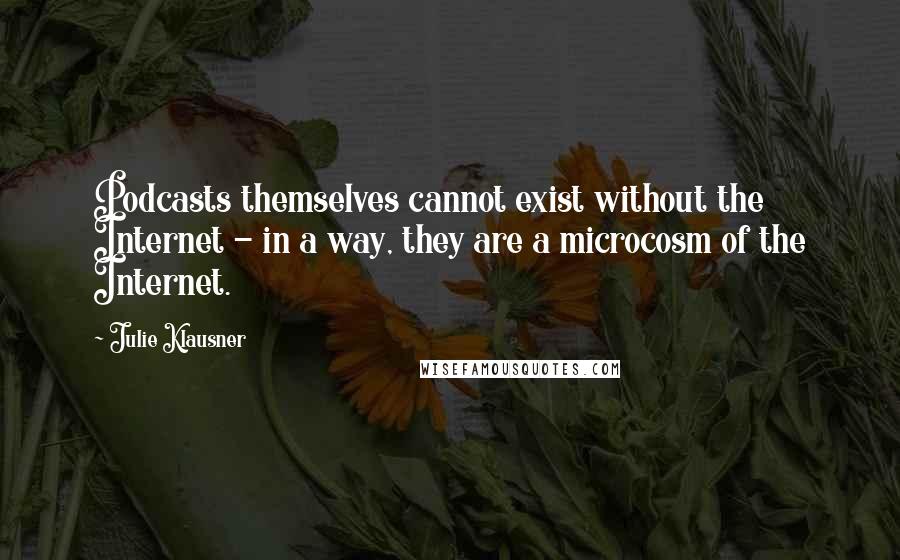 Podcasts themselves cannot exist without the Internet - in a way, they are a microcosm of the Internet.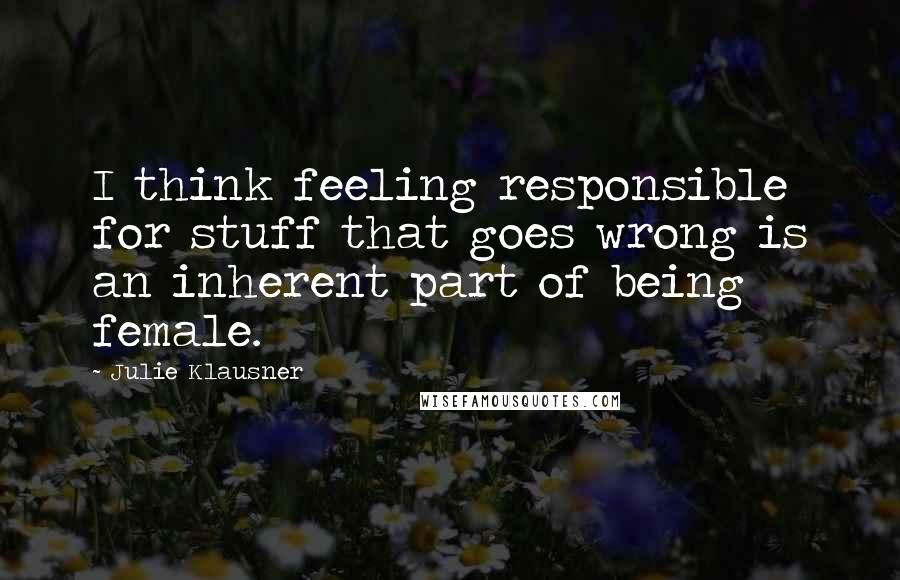 I think feeling responsible for stuff that goes wrong is an inherent part of being female.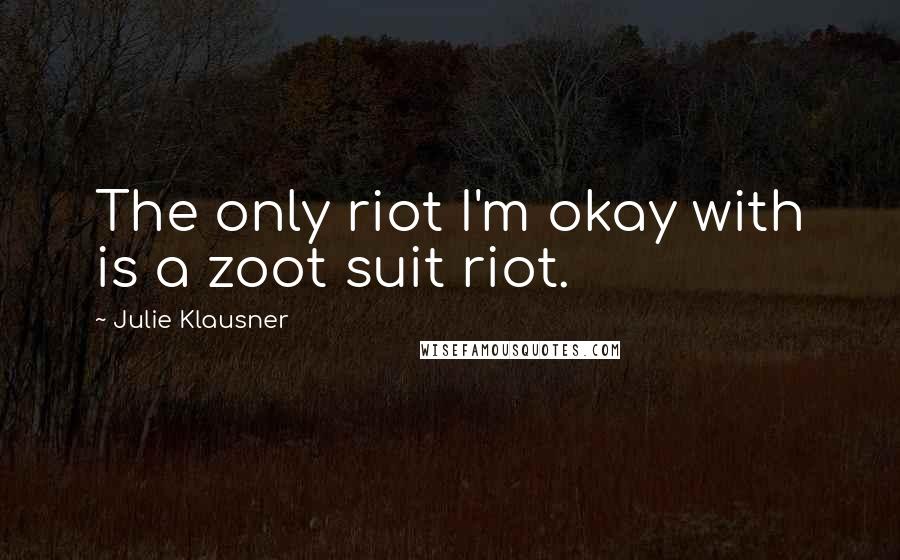 The only riot I'm okay with is a zoot suit riot.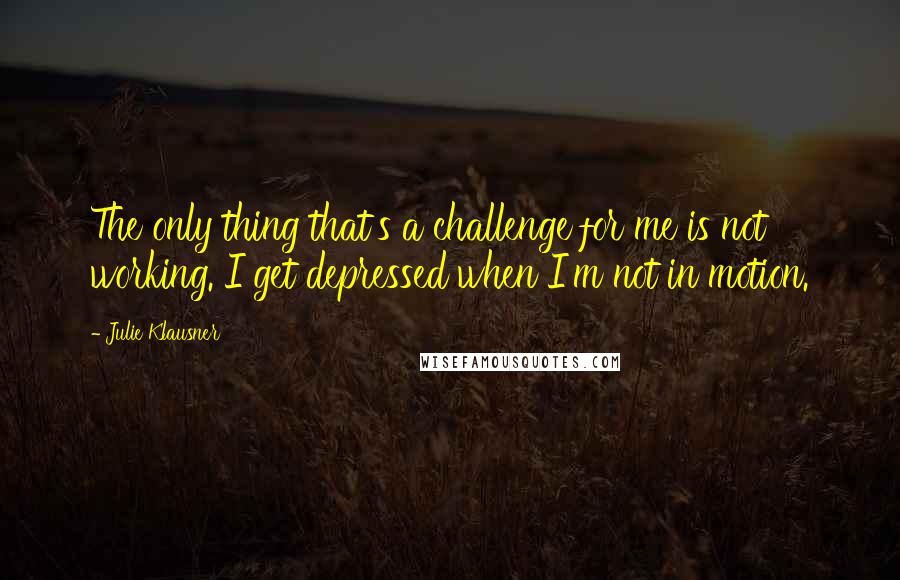 The only thing that's a challenge for me is not working. I get depressed when I'm not in motion.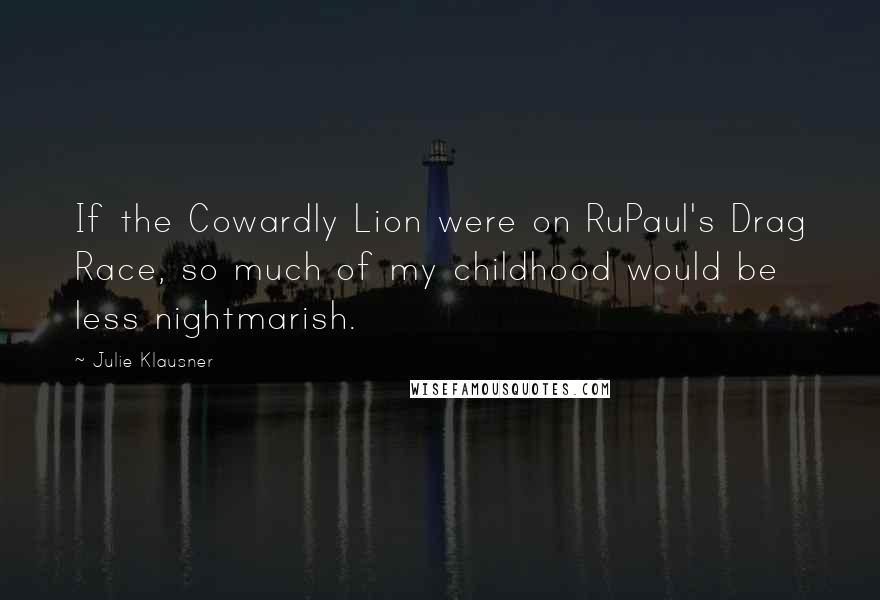 If the Cowardly Lion were on RuPaul's Drag Race, so much of my childhood would be less nightmarish.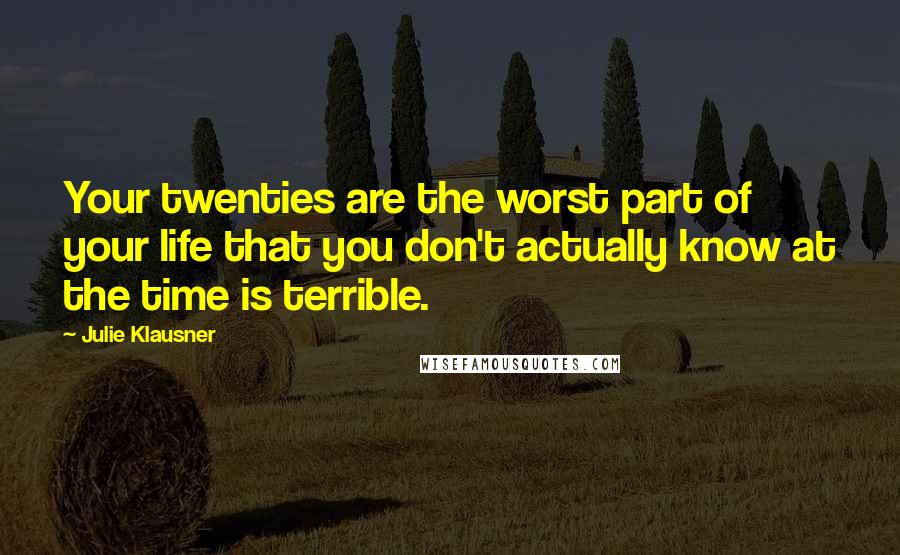 Your twenties are the worst part of your life that you don't actually know at the time is terrible.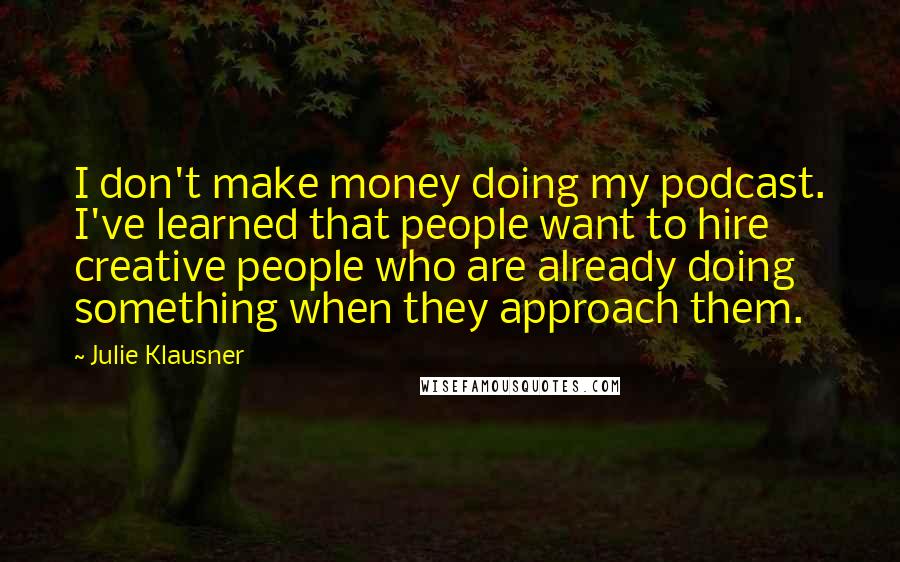 I don't make money doing my podcast. I've learned that people want to hire creative people who are already doing something when they approach them.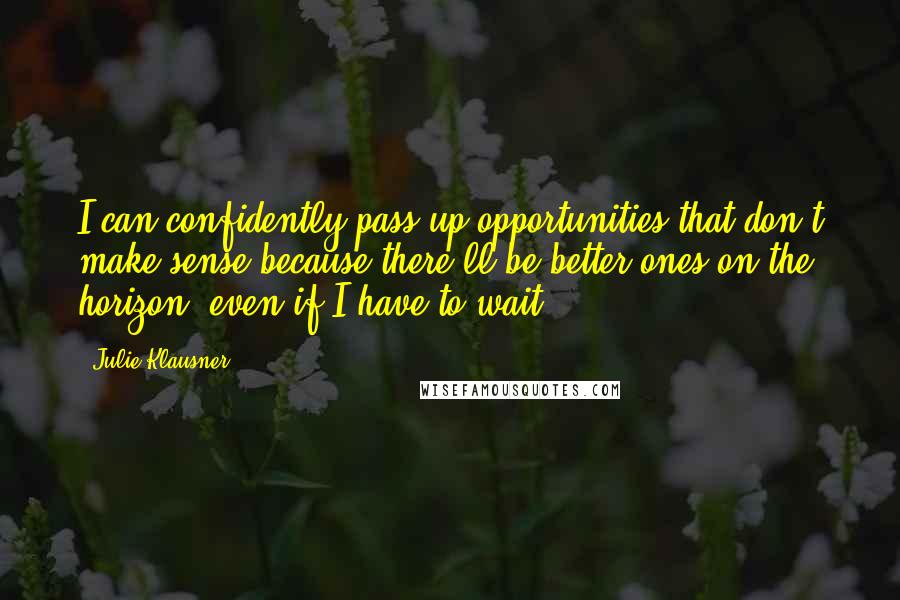 I can confidently pass up opportunities that don't make sense because there'll be better ones on the horizon, even if I have to wait.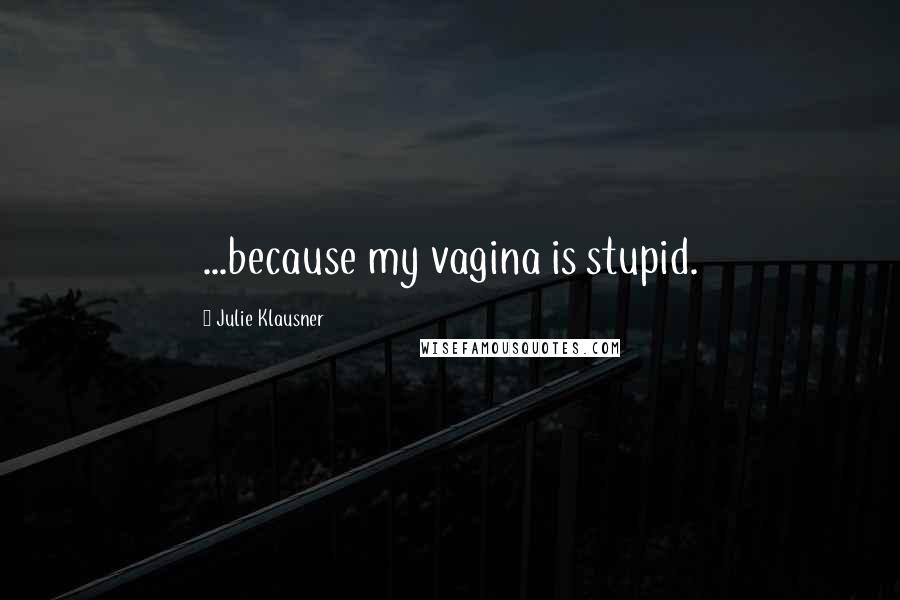 ...because my vagina is stupid.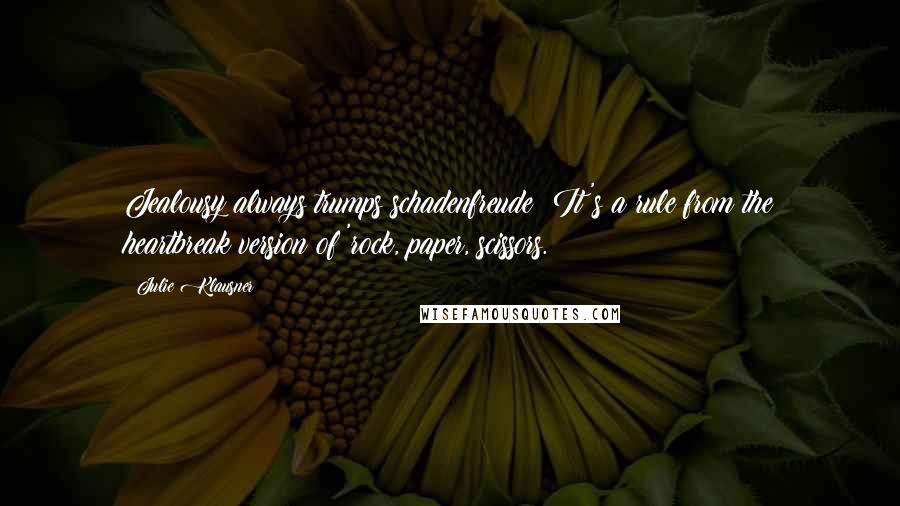 Jealousy always trumps schadenfreude! It's a rule from the heartbreak version of 'rock, paper, scissors.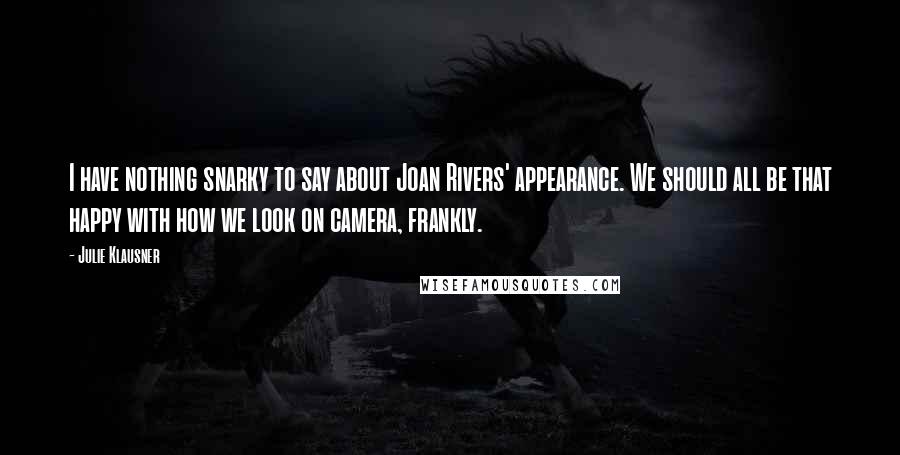 I have nothing snarky to say about Joan Rivers' appearance. We should all be that happy with how we look on camera, frankly.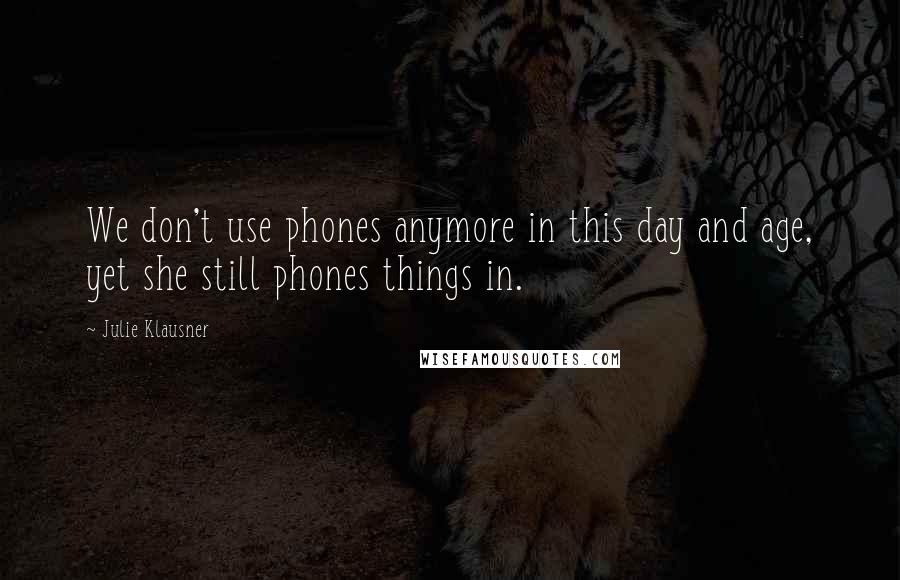 We don't use phones anymore in this day and age, yet she still phones things in.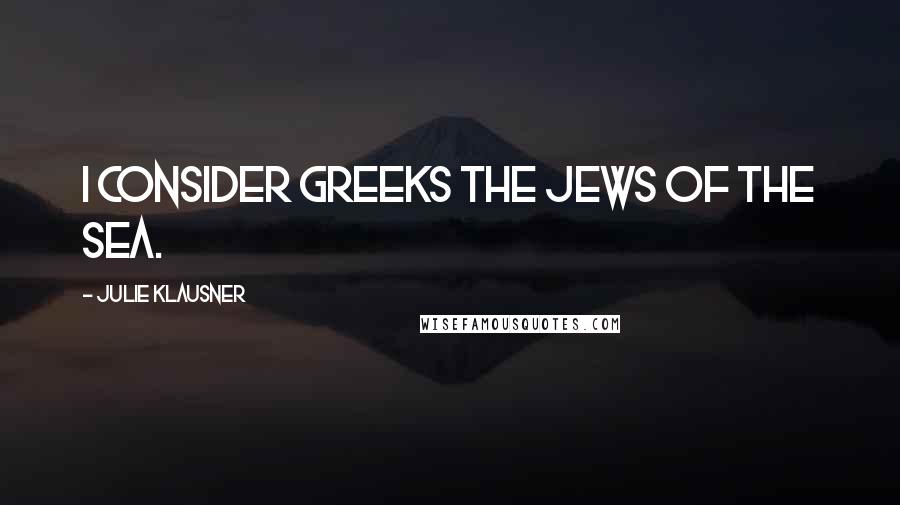 I consider Greeks the Jews of the sea.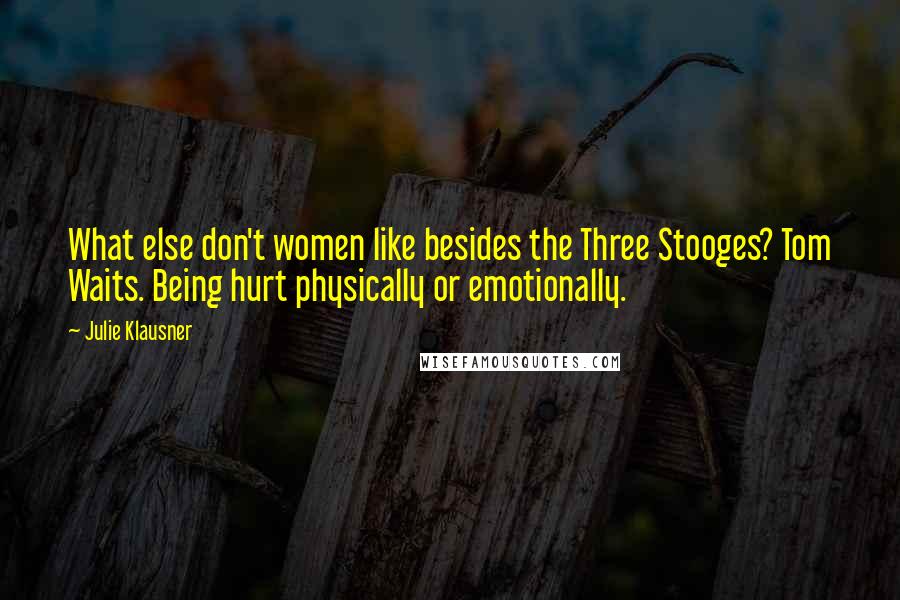 What else don't women like besides the Three Stooges? Tom Waits. Being hurt physically or emotionally.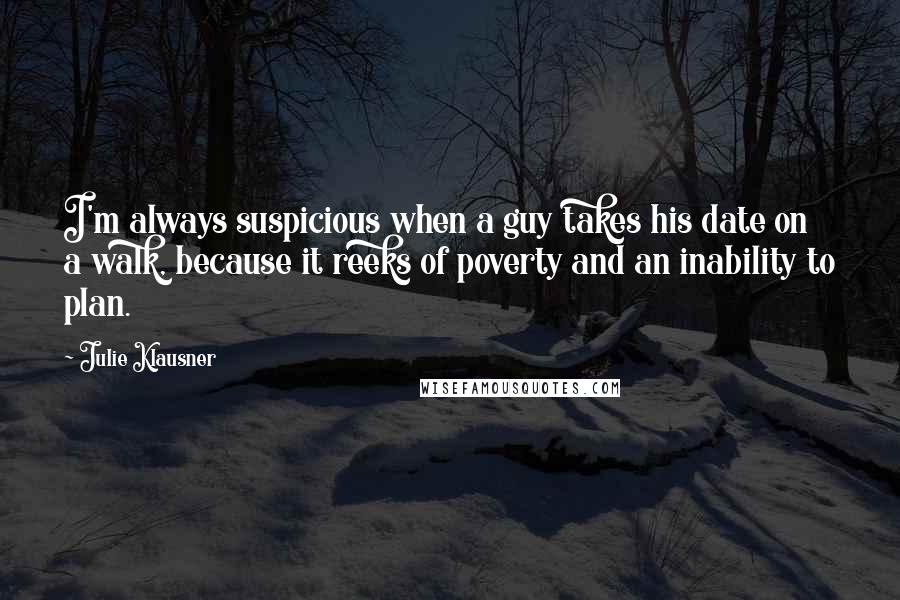 I'm always suspicious when a guy takes his date on a walk, because it reeks of poverty and an inability to plan.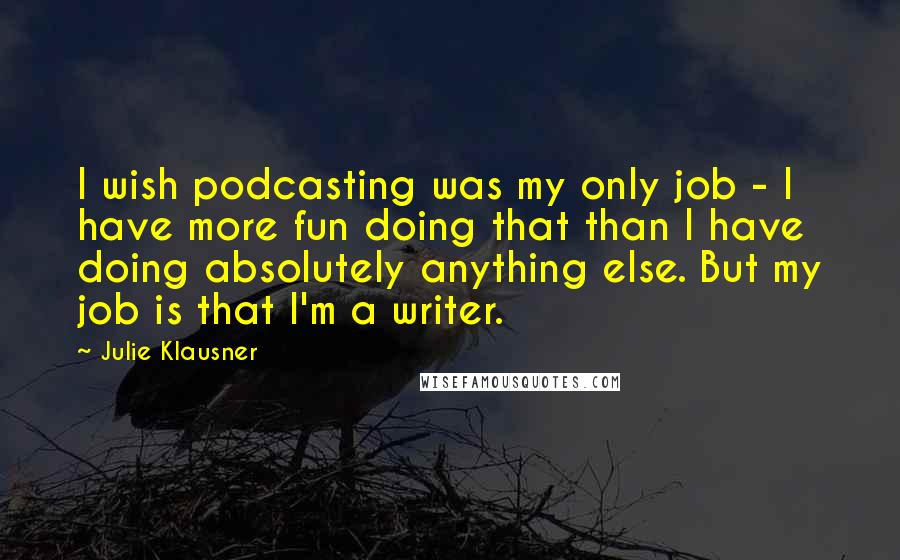 I wish podcasting was my only job - I have more fun doing that than I have doing absolutely anything else. But my job is that I'm a writer.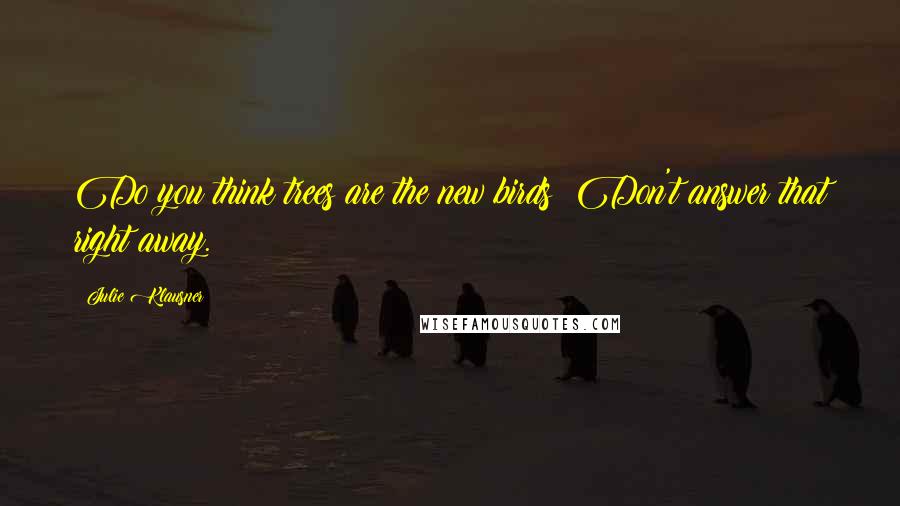 Do you think trees are the new birds? Don't answer that right away.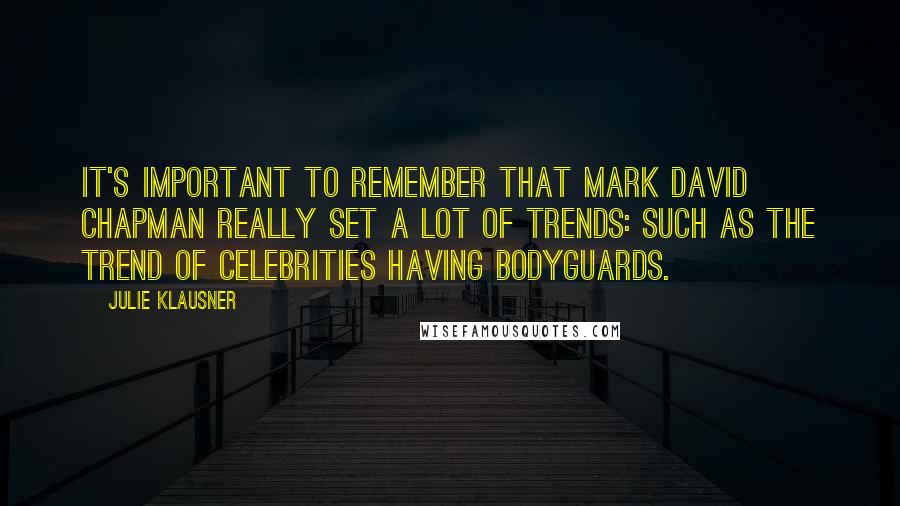 It's important to remember that Mark David Chapman really set a lot of trends: such as the trend of celebrities having bodyguards.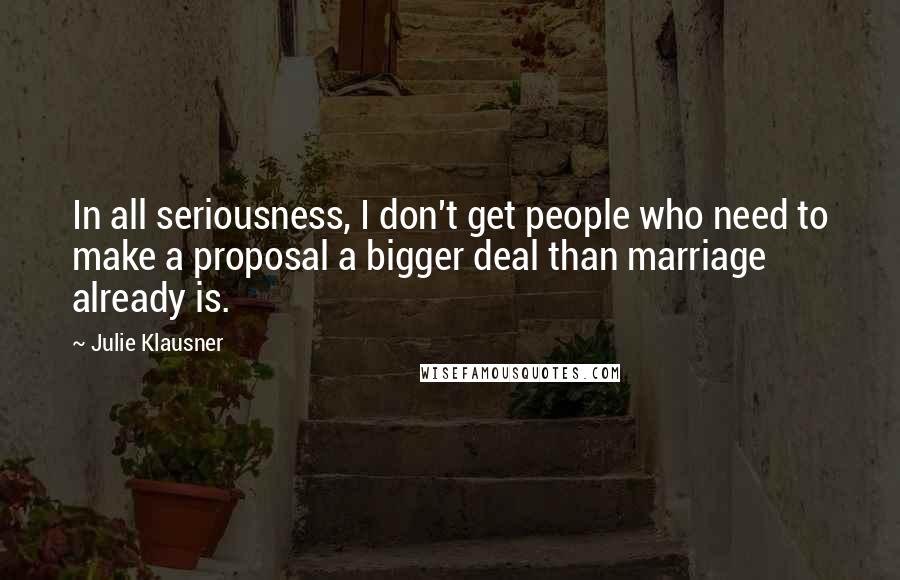 In all seriousness, I don't get people who need to make a proposal a bigger deal than marriage already is.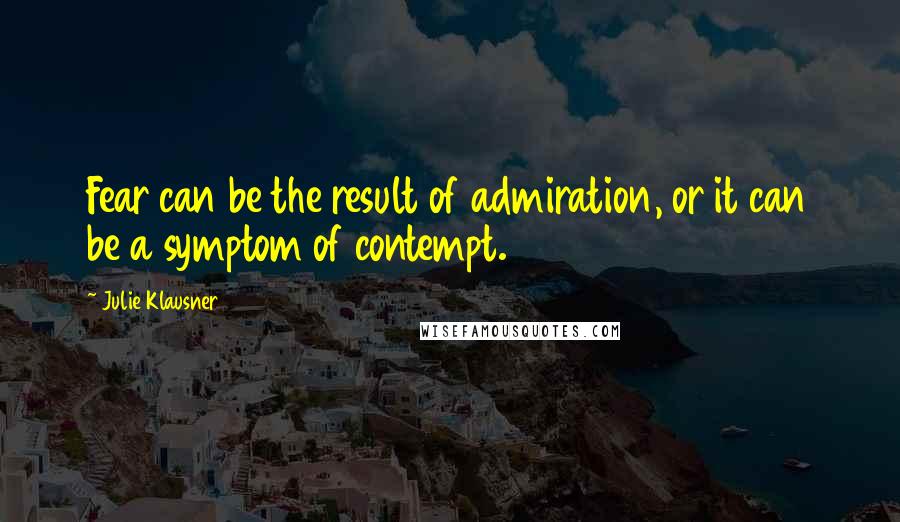 Fear can be the result of admiration, or it can be a symptom of contempt.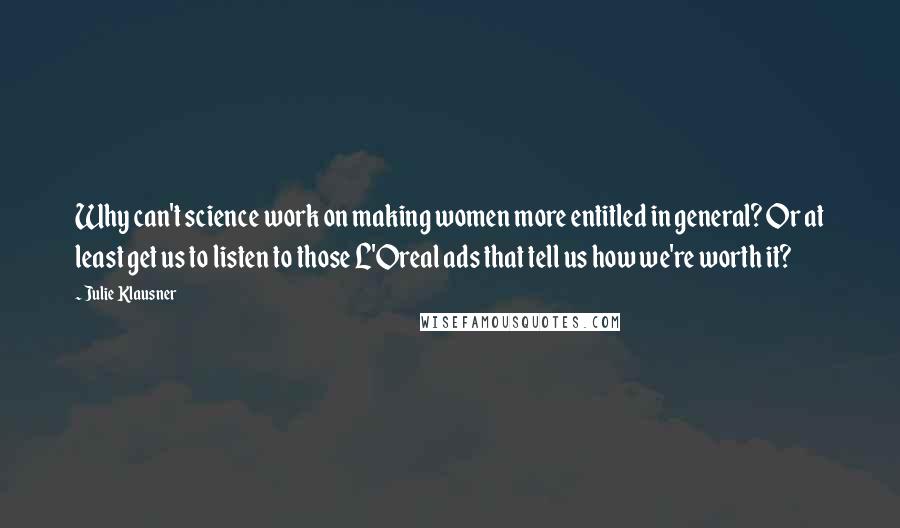 Why can't science work on making women more entitled in general? Or at least get us to listen to those L'Oreal ads that tell us how we're worth it?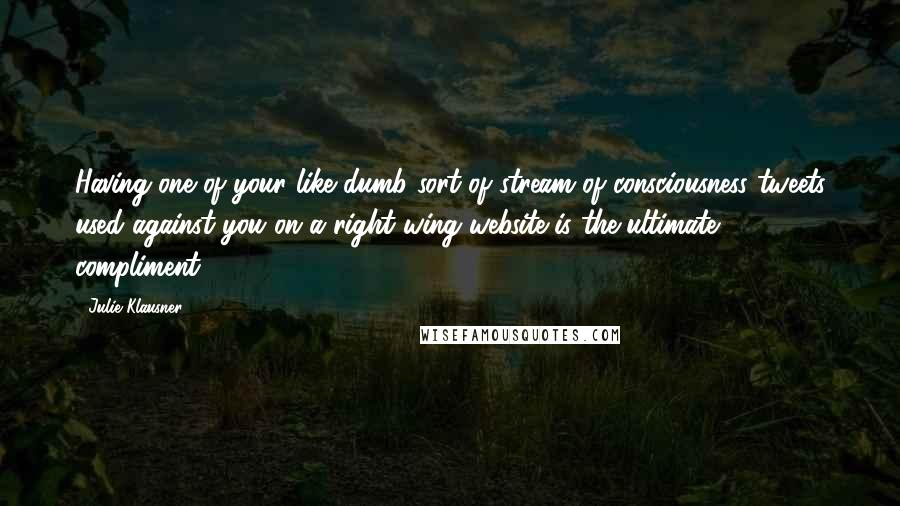 Having one of your like dumb sort of stream of consciousness tweets used against you on a right wing website is the ultimate compliment.