Julie Cantrell Quotes
Top 6 wise famous quotes and sayings by Julie Cantrell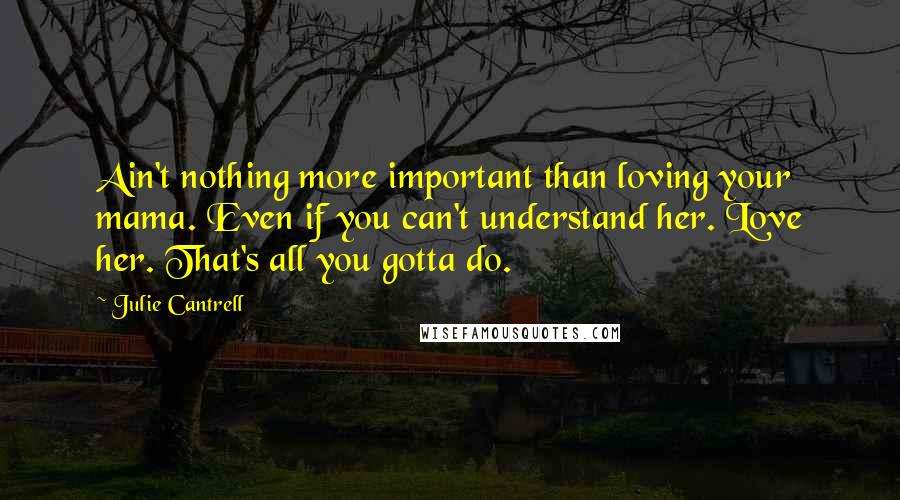 Ain't nothing more important than loving your mama. Even if you can't understand her. Love her. That's all you gotta do.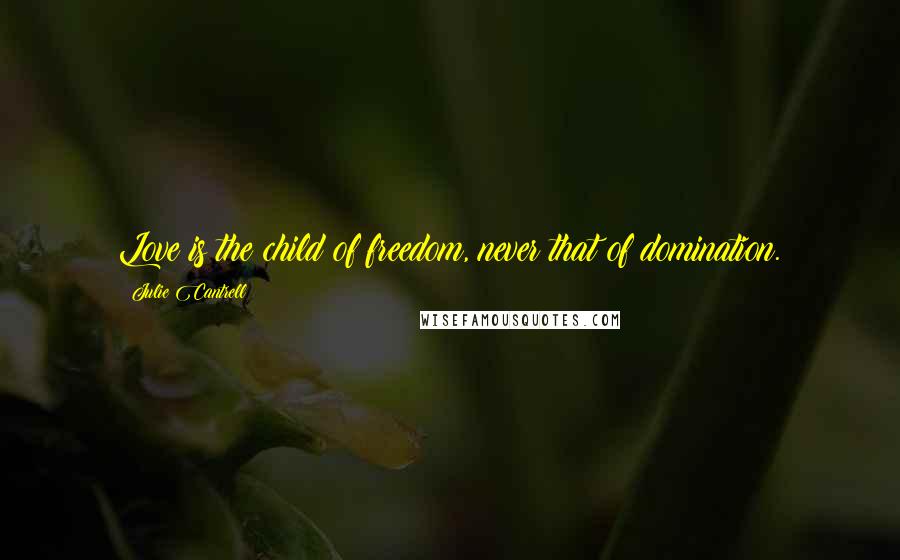 Love is the child of freedom, never that of domination.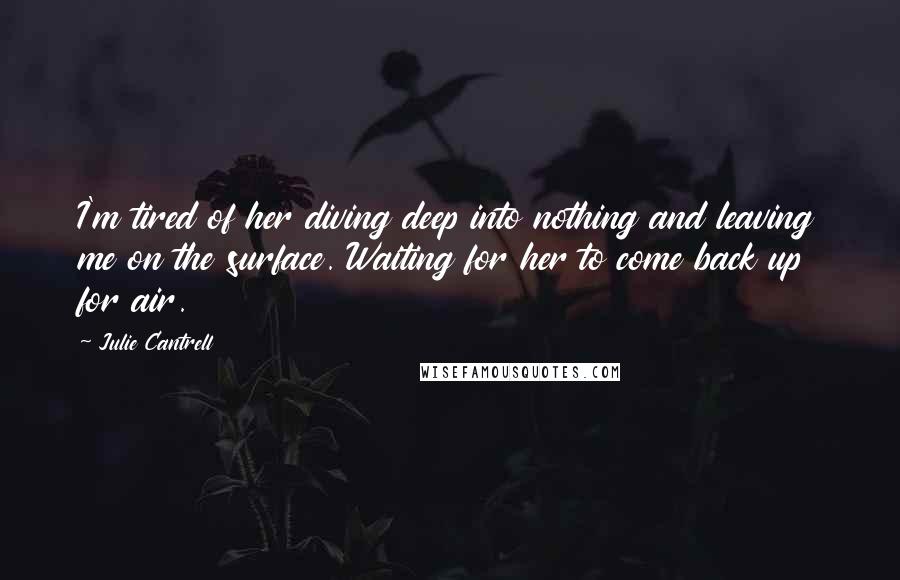 I'm tired of her diving deep into nothing and leaving me on the surface. Waiting for her to come back up for air.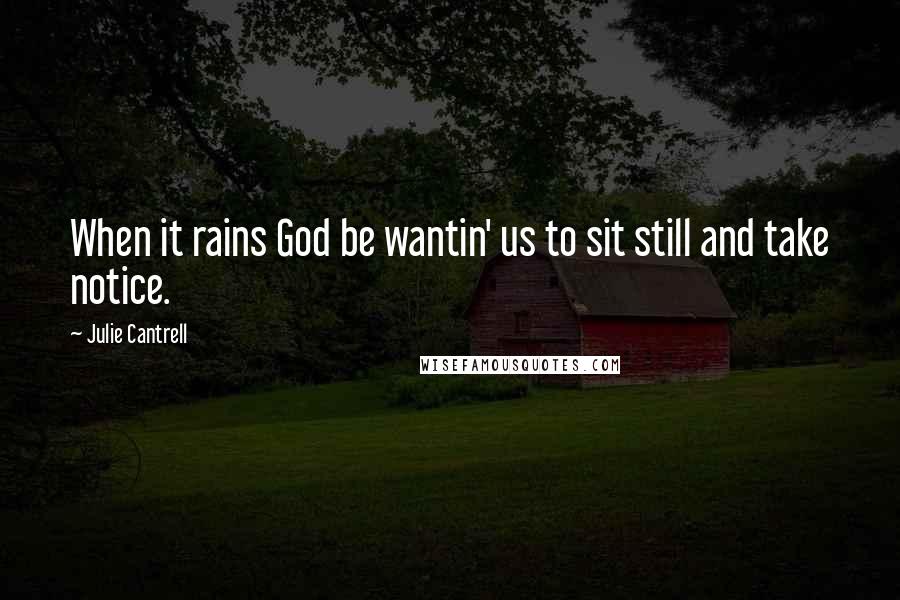 When it rains God be wantin' us to sit still and take notice.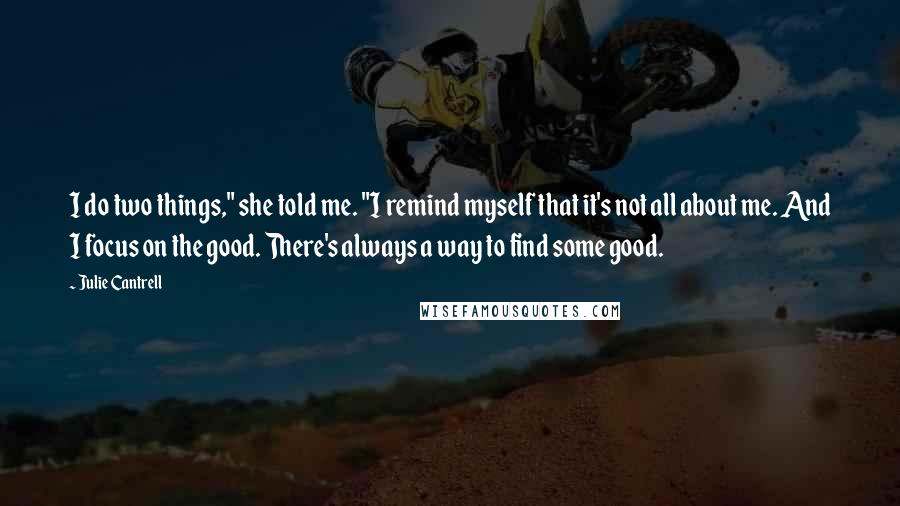 I do two things," she told me. "I remind myself that it's not all about me. And I focus on the good. There's always a way to find some good.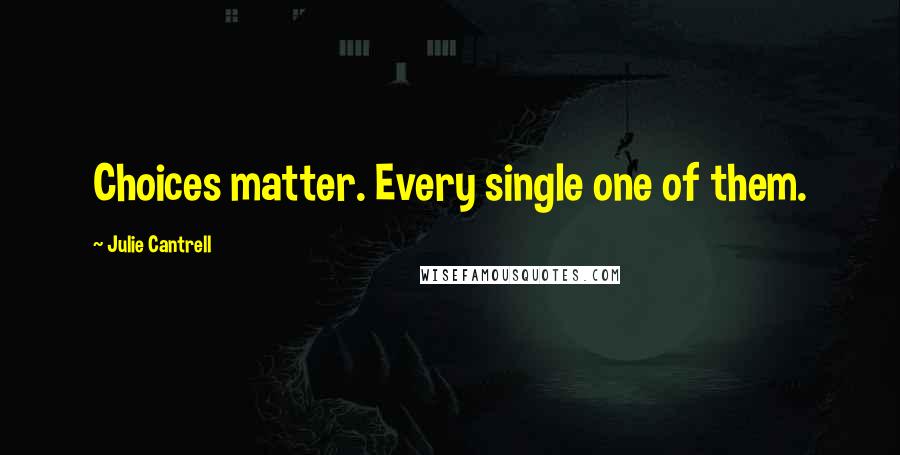 Choices matter. Every single one of them.