Juliana Stone Quotes
Top 4 wise famous quotes and sayings by Juliana Stone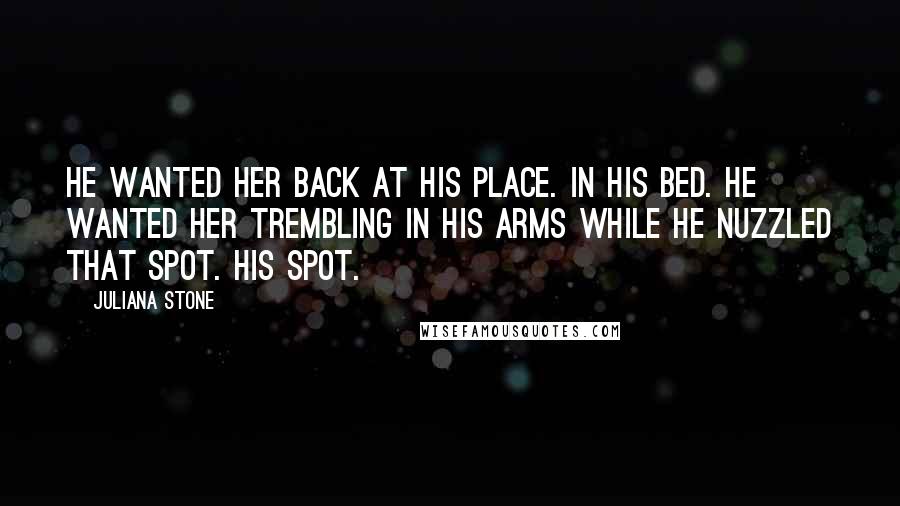 He wanted her back at his place. In his bed. He wanted her trembling in his arms while he nuzzled that spot. His spot.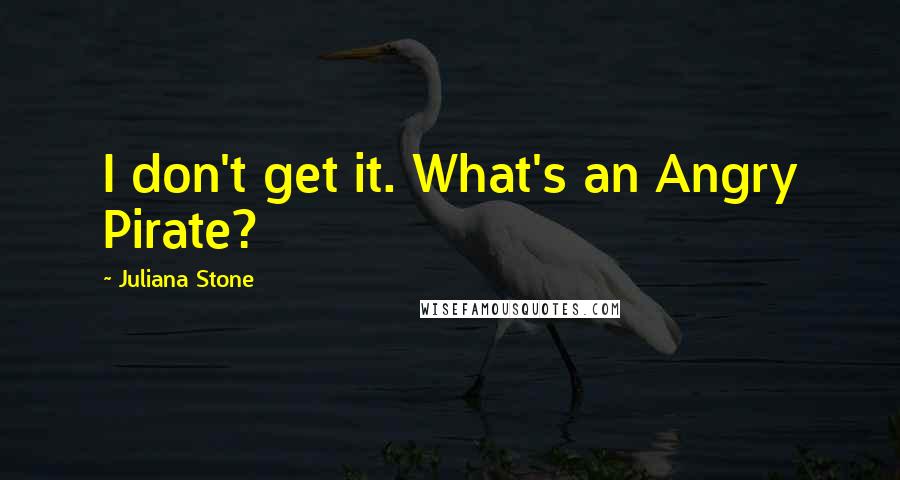 I don't get it. What's an Angry Pirate?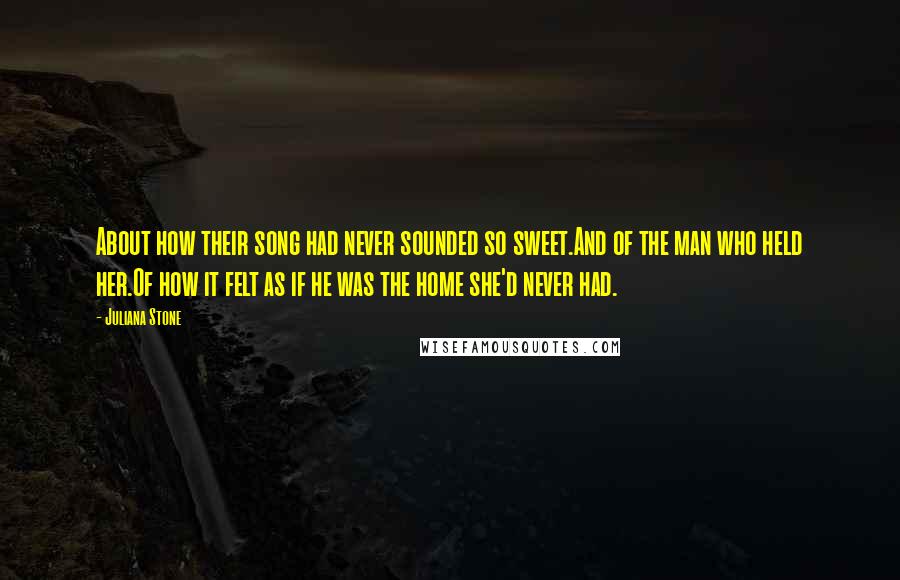 About how their song had never sounded so sweet.
And of the man who held her.
Of how it felt as if he was the home she'd never had.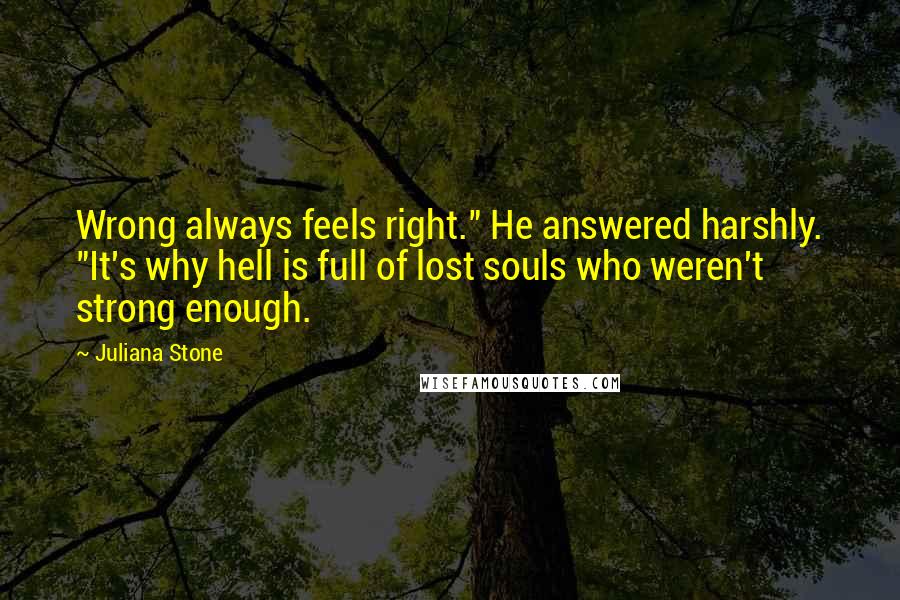 Wrong always feels right." He answered harshly. "It's why hell is full of lost souls who weren't strong enough.