Julia Spencer-Fleming Quotes
Top 10 wise famous quotes and sayings by Julia Spencer-Fleming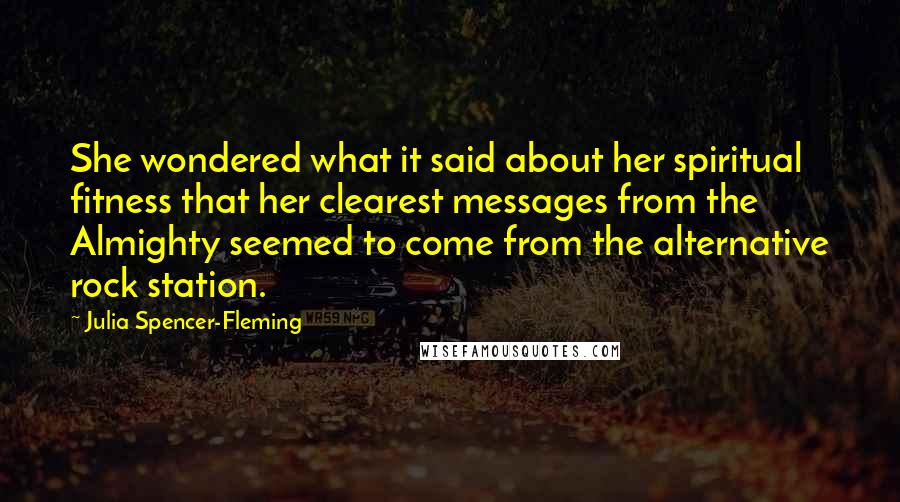 She wondered what it said about her spiritual fitness that her clearest messages from the Almighty seemed to come from the alternative rock station.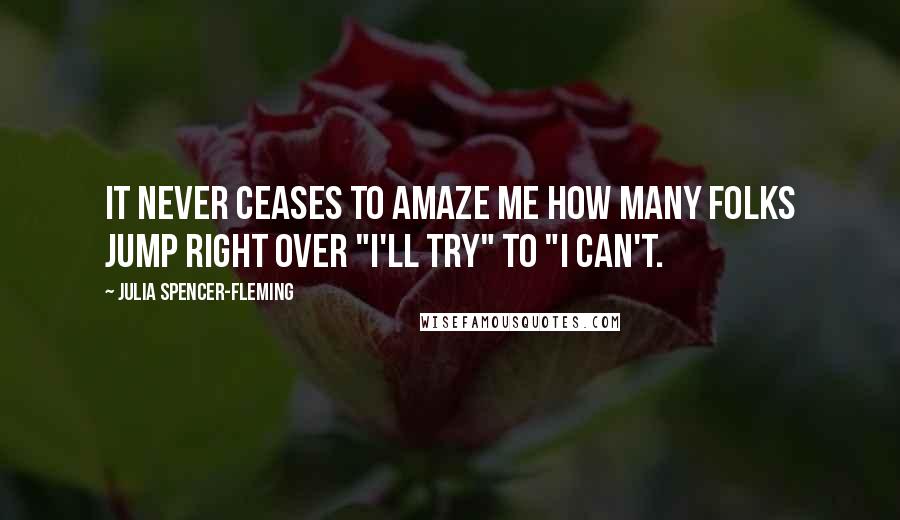 It never ceases to amaze me how many folks jump right over "I'll try" to "I can't.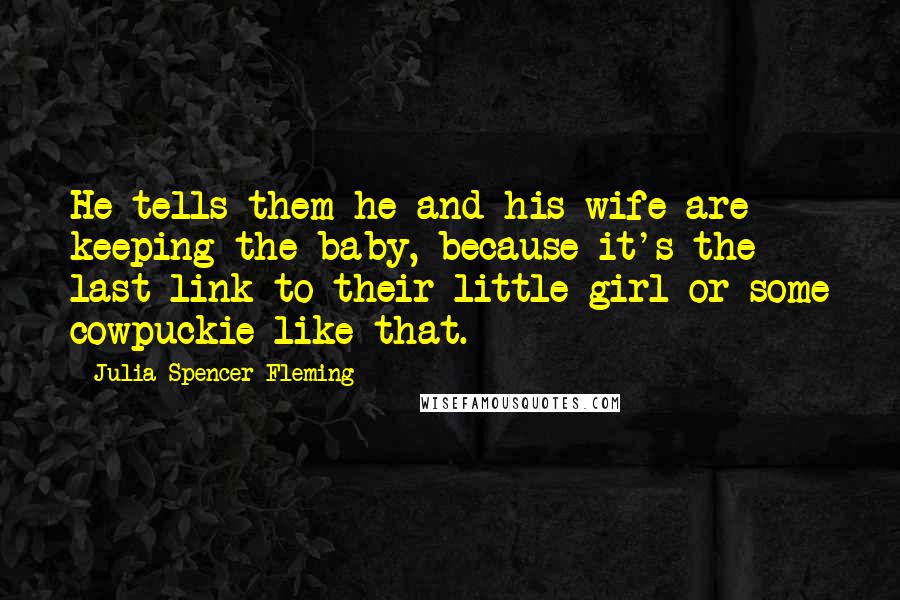 He tells them he and his wife are keeping the baby, because it's the last link to their little girl or some cowpuckie like that.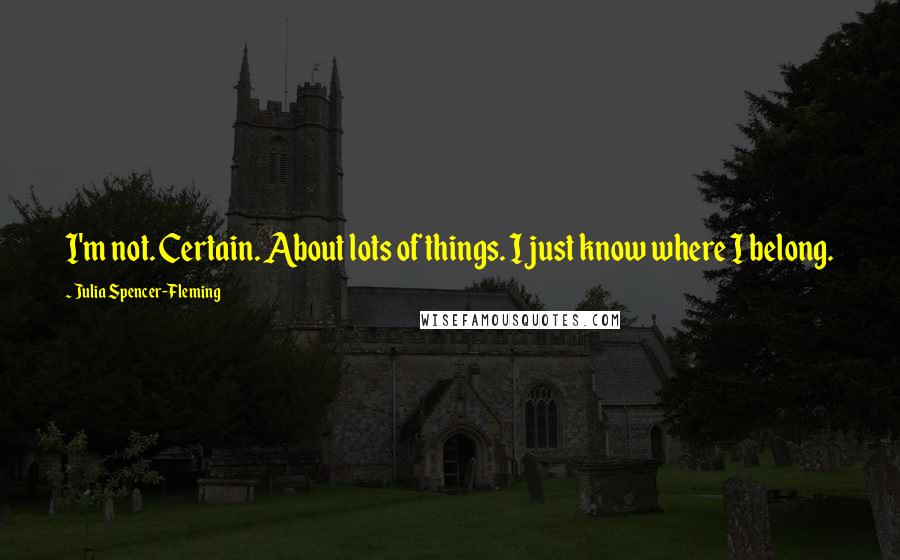 I'm not. Certain. About lots of things. I just know where I belong.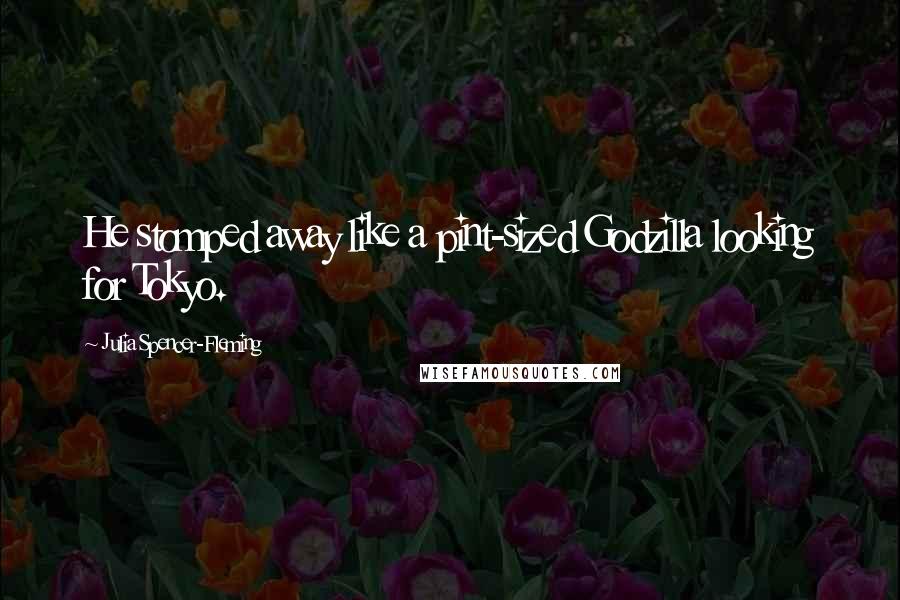 He stomped away like a pint-sized Godzilla looking for Tokyo.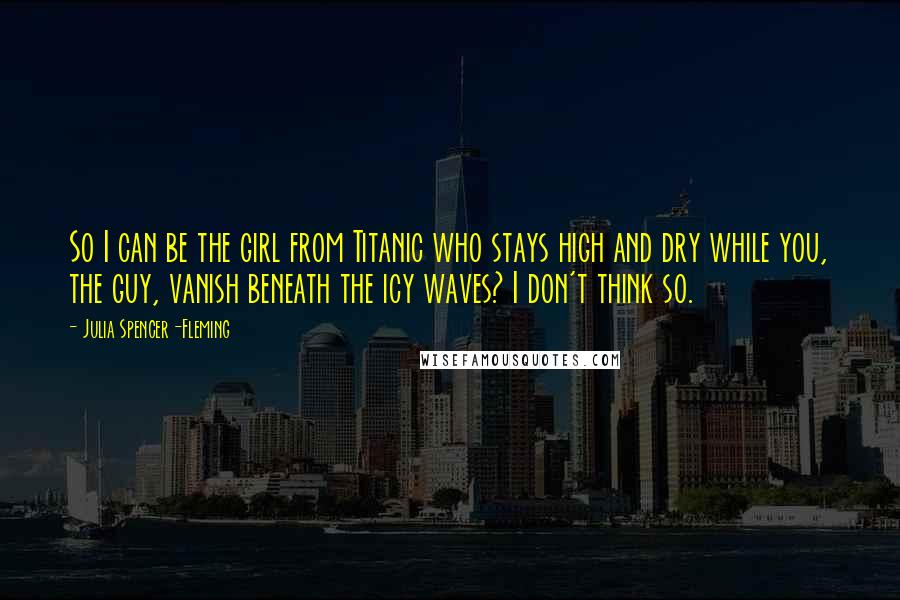 So I can be the girl from Titanic who stays high and dry while you, the guy, vanish beneath the icy waves? I don't think so.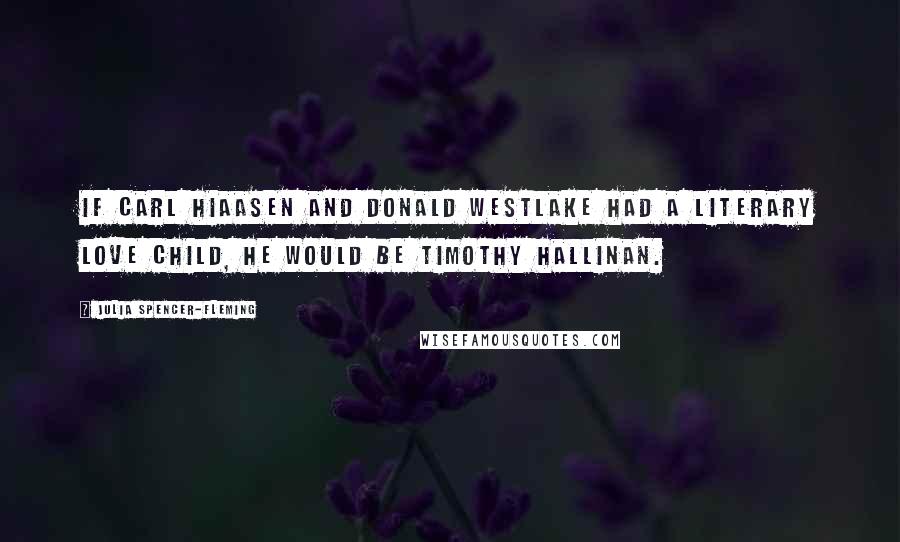 If Carl Hiaasen and Donald Westlake had a literary love child, he would be Timothy Hallinan.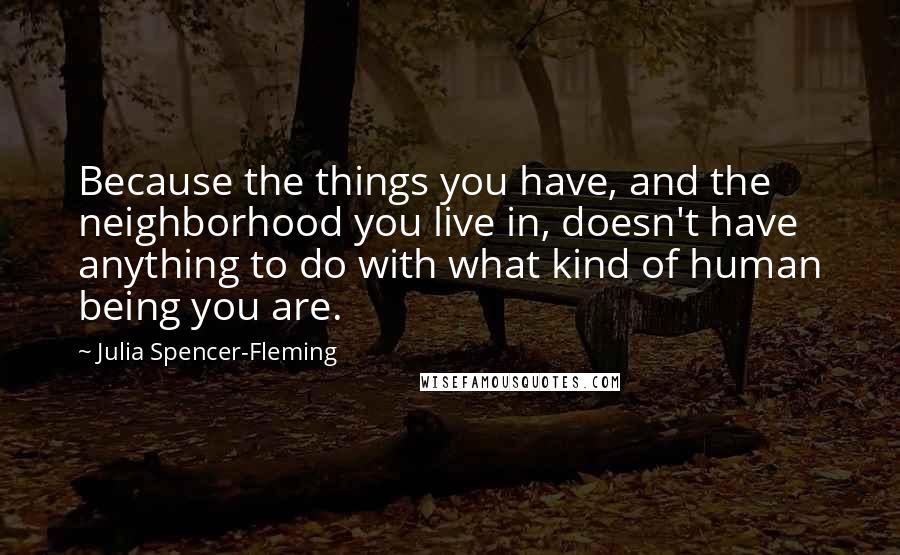 Because the things you have, and the neighborhood you live in, doesn't have anything to do with what kind of human being you are.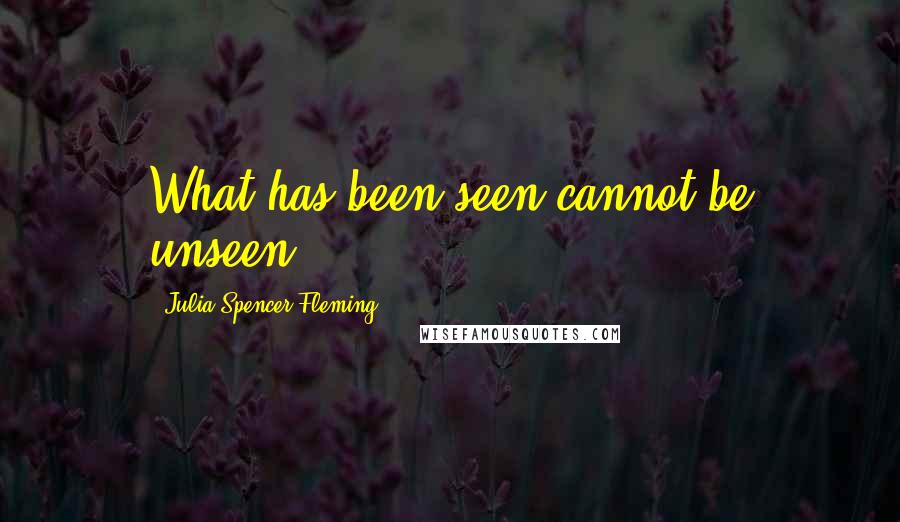 What has been seen cannot be unseen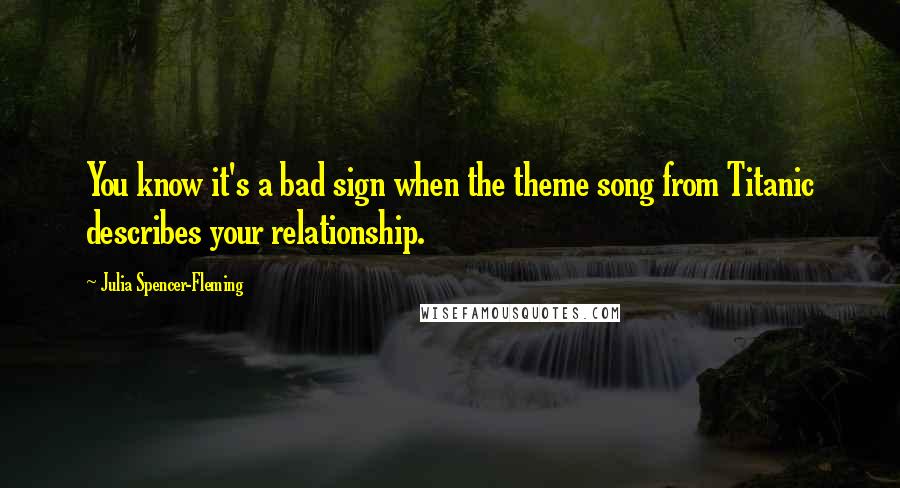 You know it's a bad sign when the theme song from Titanic describes your relationship.