Joseph Mitchell Quotes
Top 8 wise famous quotes and sayings by Joseph Mitchell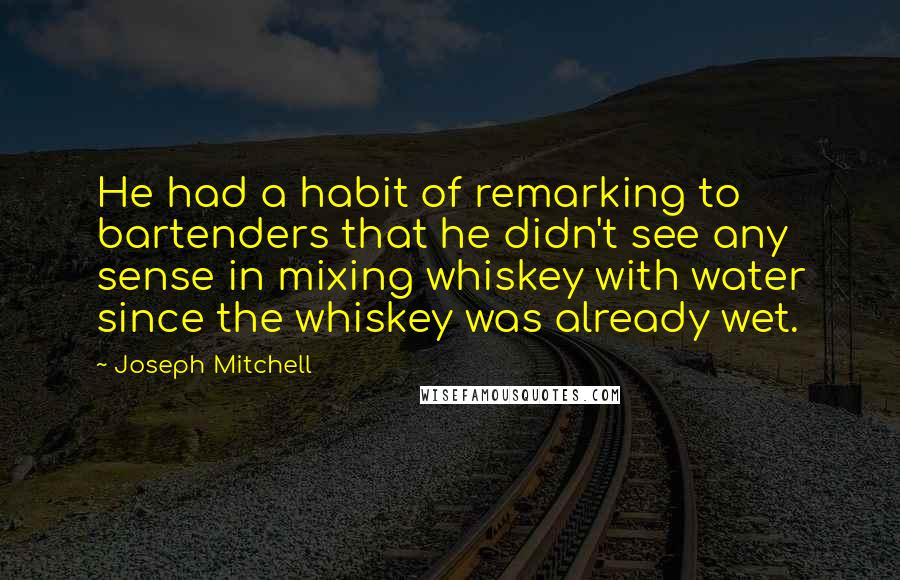 He had a habit of remarking to bartenders that he didn't see any sense in mixing whiskey with water since the whiskey was already wet.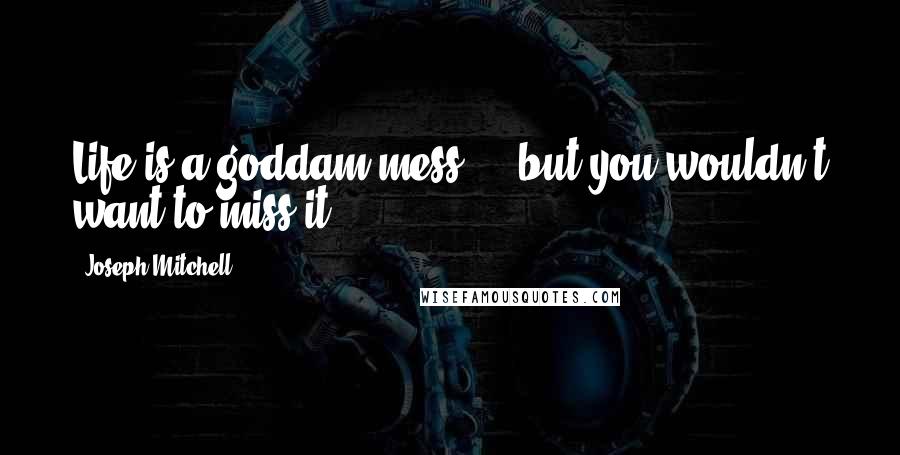 Life is a goddam mess ... but you wouldn't want to miss it!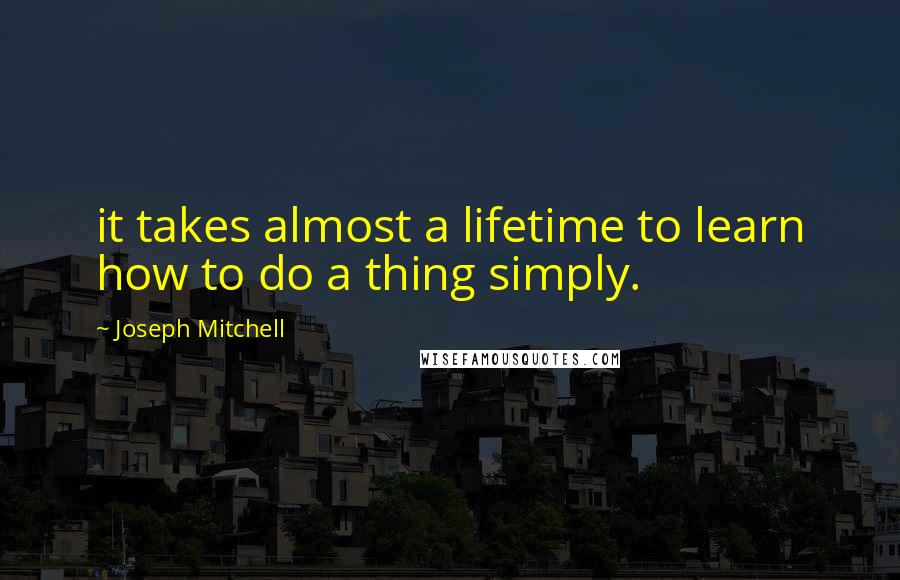 it takes almost a lifetime to learn how to do a thing simply.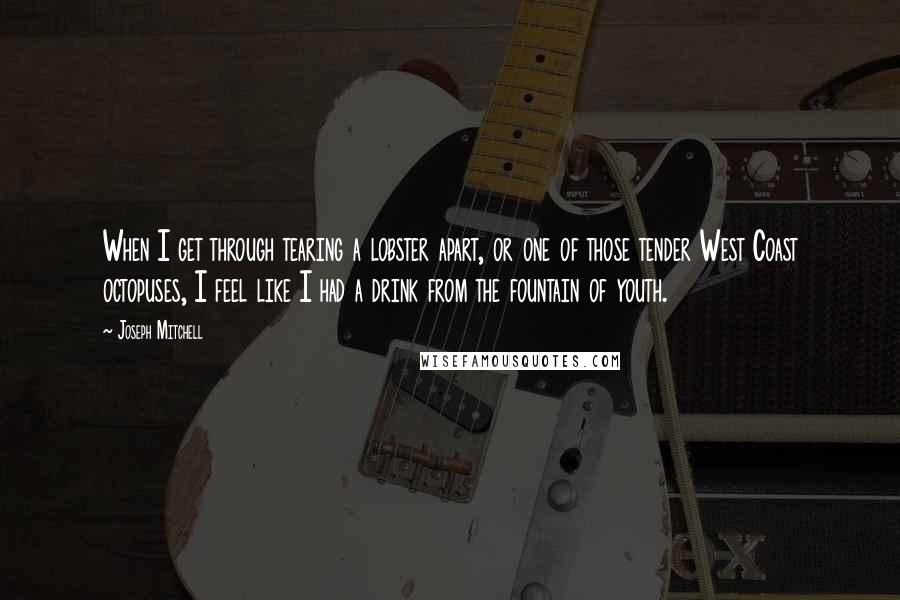 When I get through tearing a lobster apart, or one of those tender West Coast octopuses, I feel like I had a drink from the fountain of youth.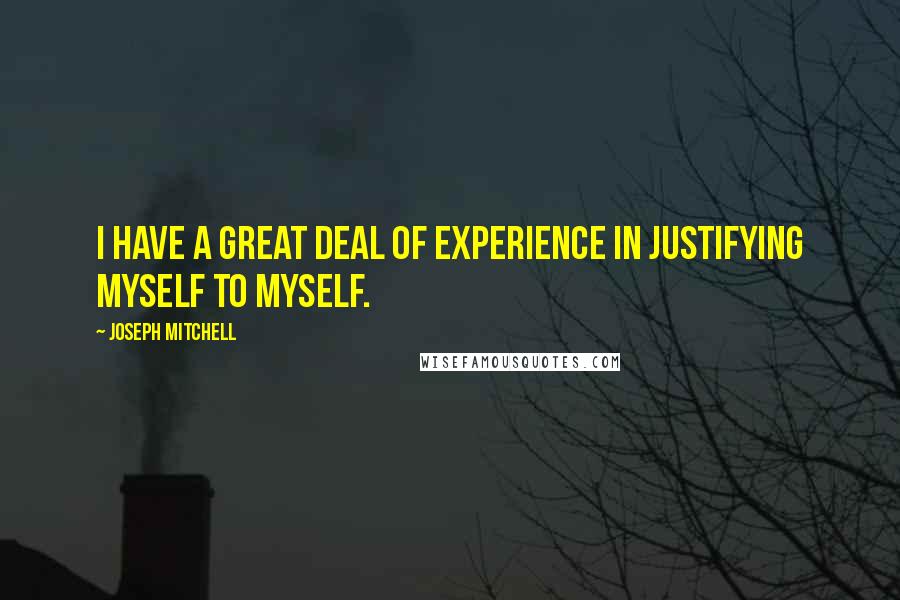 I have a great deal of experience in justifying myself to myself.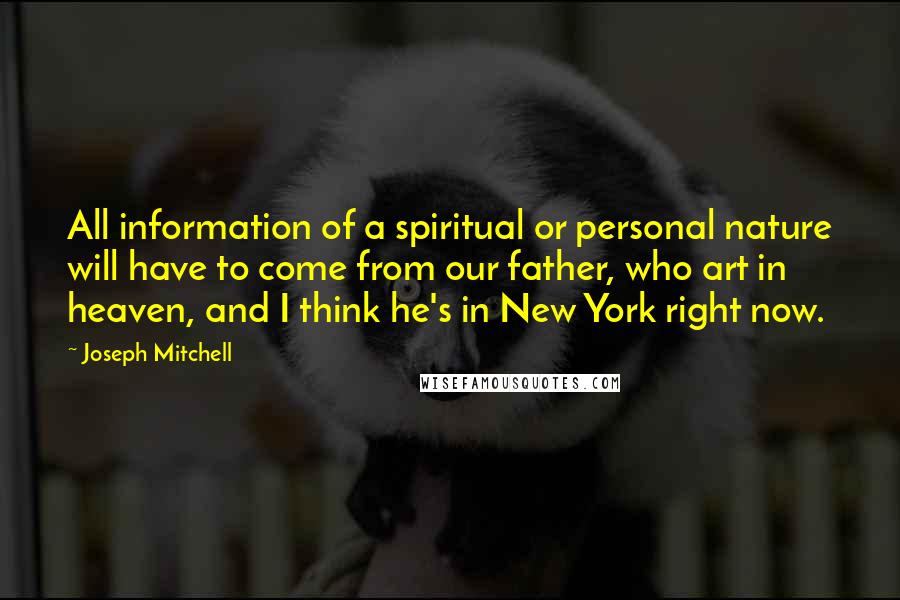 All information of a spiritual or personal nature will have to come from our father, who art in heaven, and I think he's in New York right now.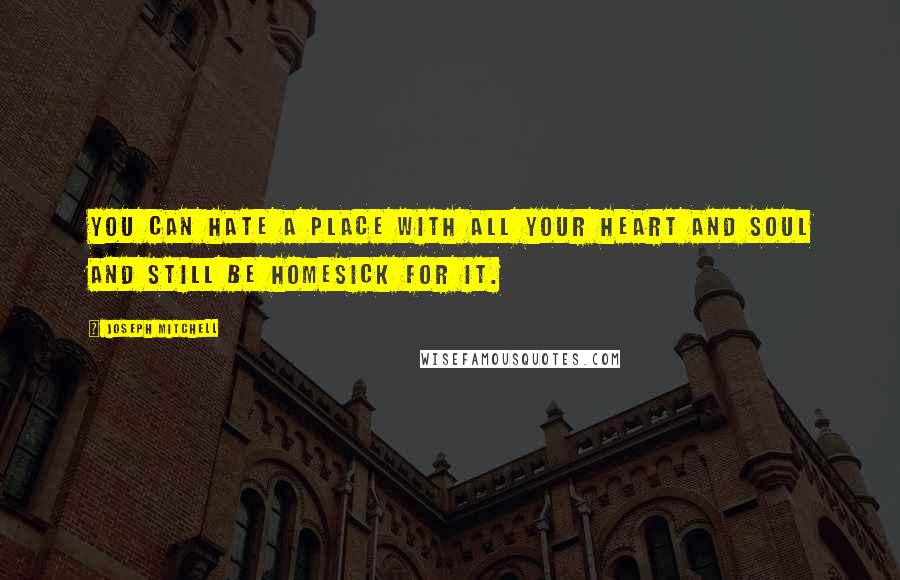 You can hate a place with all your heart and soul and still be homesick for it.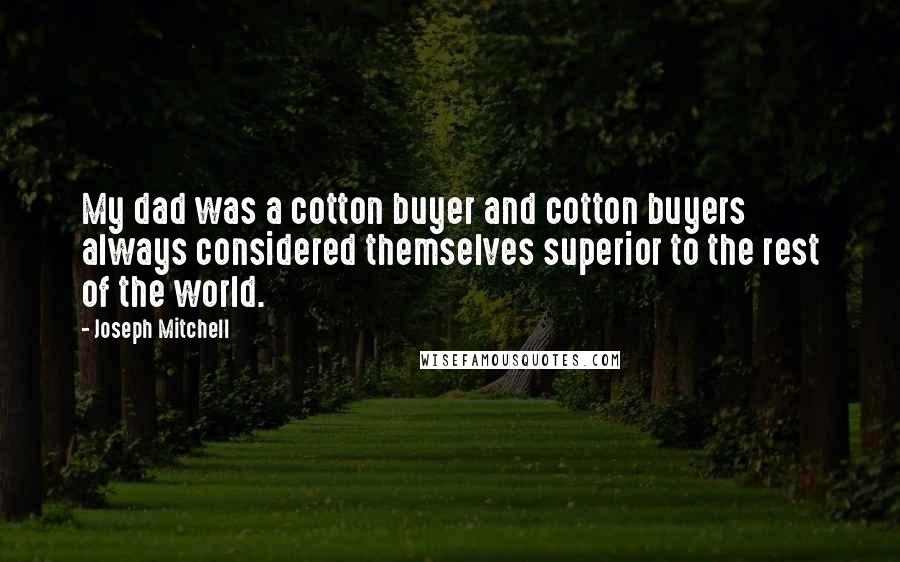 My dad was a cotton buyer and cotton buyers always considered themselves superior to the rest of the world.