John Sergeant Wise Quotes
Top 8 wise famous quotes and sayings by John Sergeant Wise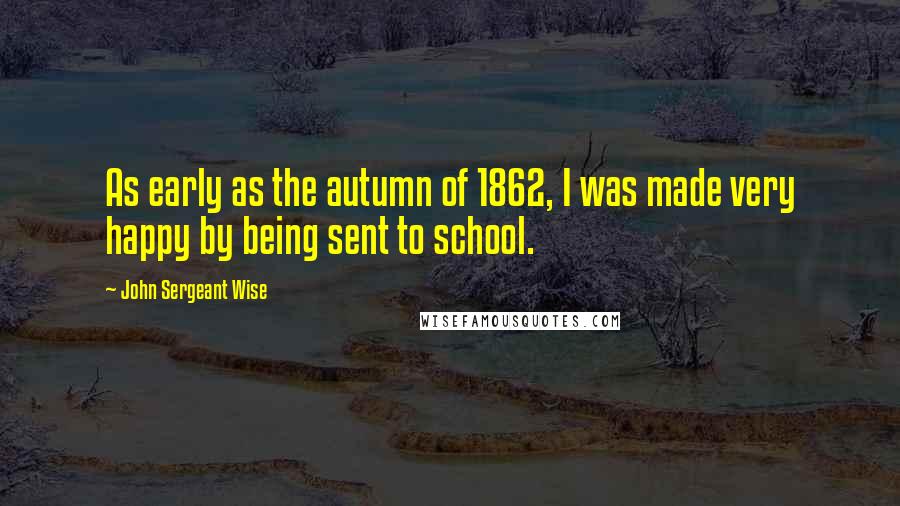 As early as the autumn of 1862, I was made very happy by being sent to school.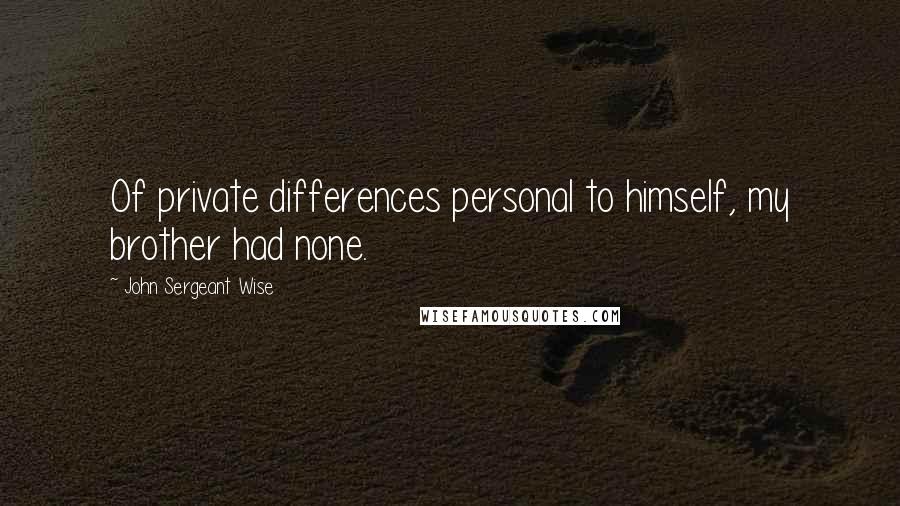 Of private differences personal to himself, my brother had none.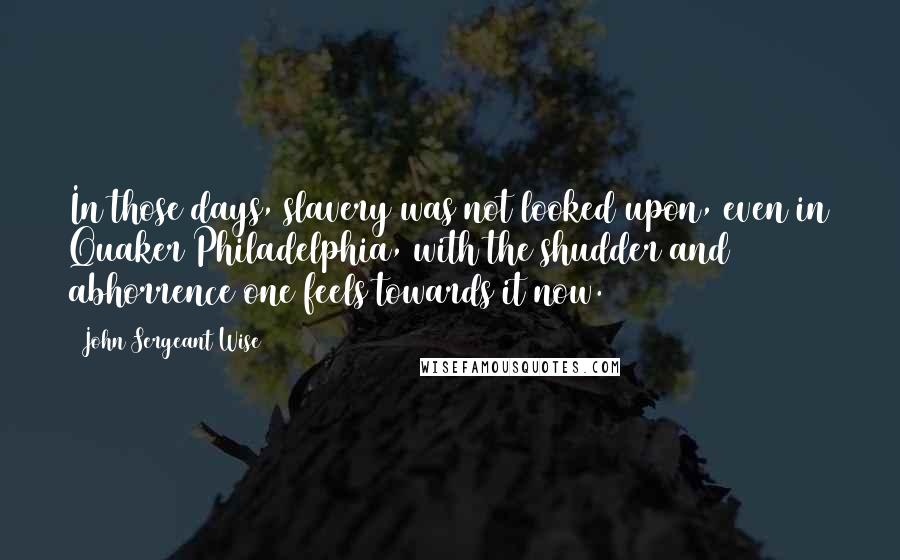 In those days, slavery was not looked upon, even in Quaker Philadelphia, with the shudder and abhorrence one feels towards it now.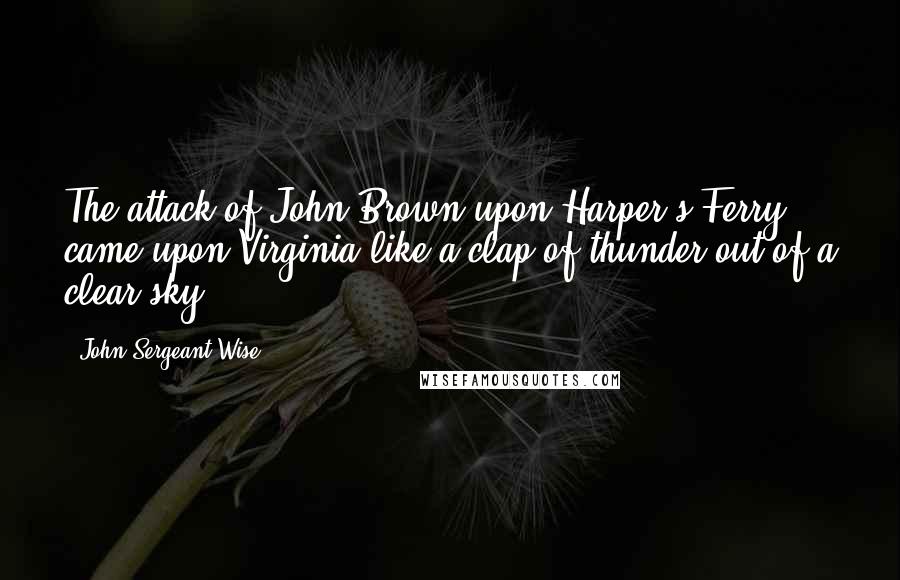 The attack of John Brown upon Harper's Ferry came upon Virginia like a clap of thunder out of a clear sky.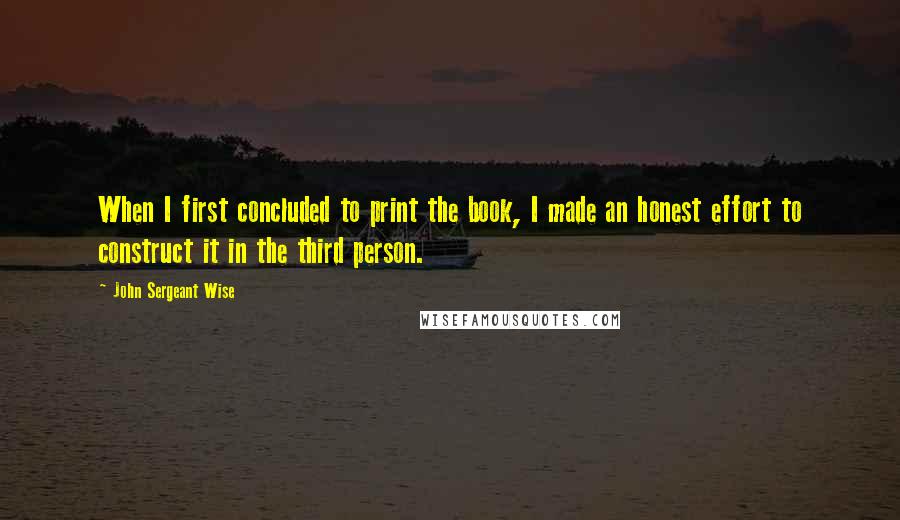 When I first concluded to print the book, I made an honest effort to construct it in the third person.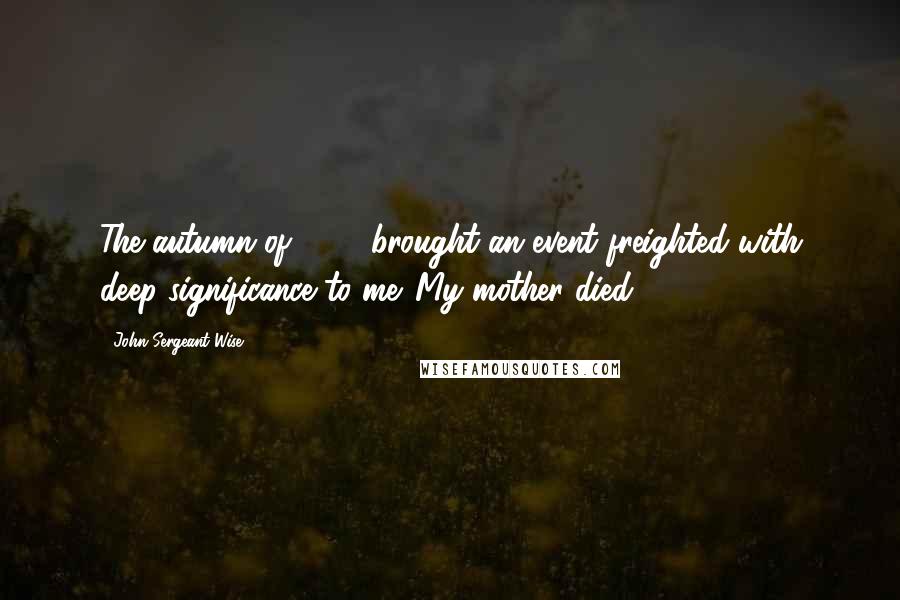 The autumn of 1850 brought an event freighted with deep significance to me. My mother died.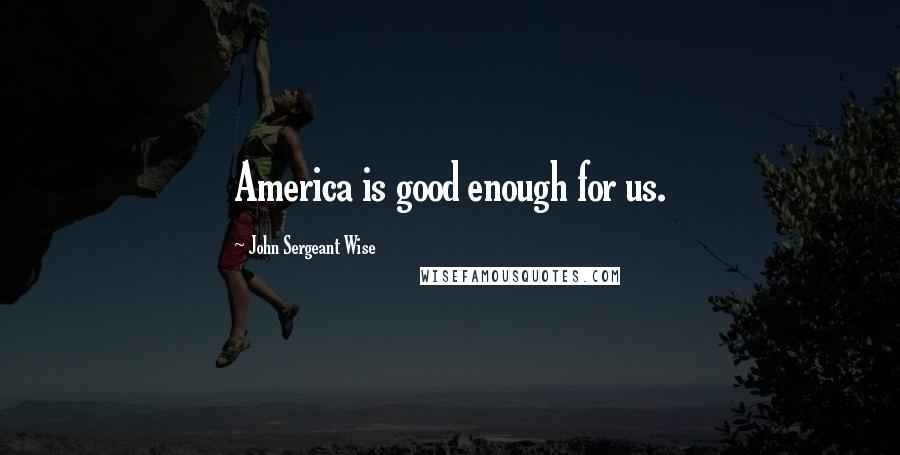 America is good enough for us.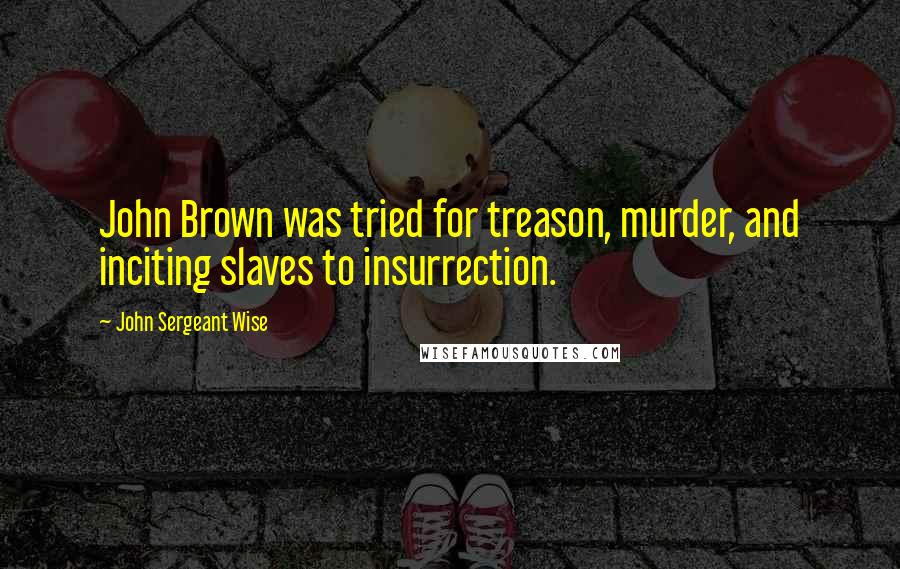 John Brown was tried for treason, murder, and inciting slaves to insurrection.