Jessiqua Wittman Quotes
Top 14 wise famous quotes and sayings by Jessiqua Wittman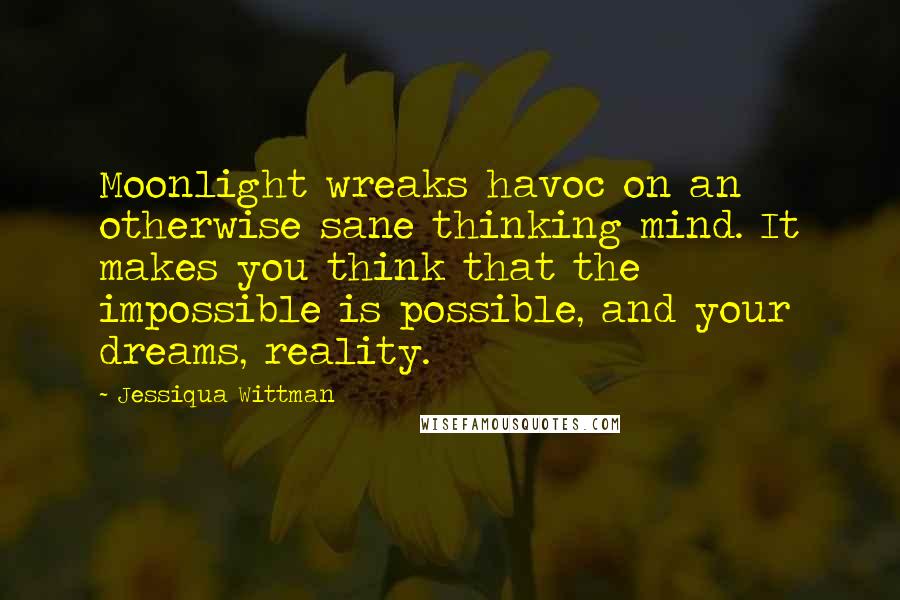 Moonlight wreaks havoc on an otherwise sane thinking mind. It makes you think that the impossible is possible, and your dreams, reality.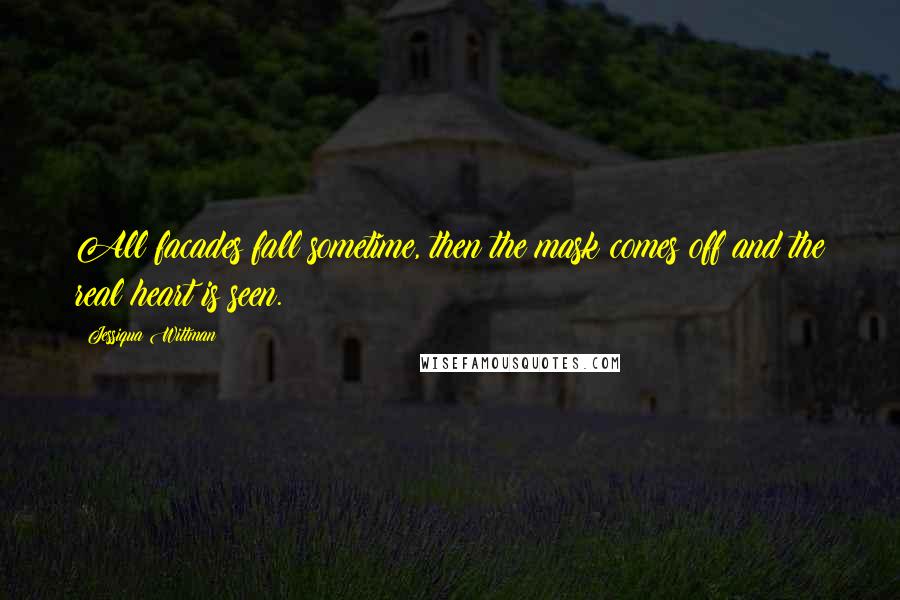 All facades fall sometime, then the mask comes off and the real heart is seen.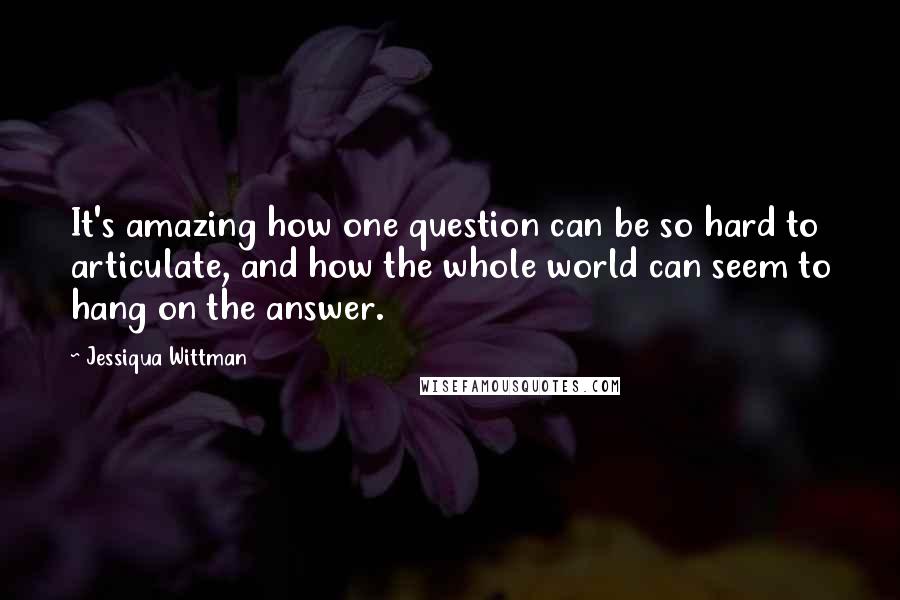 It's amazing how one question can be so hard to articulate, and how the whole world can seem to hang on the answer.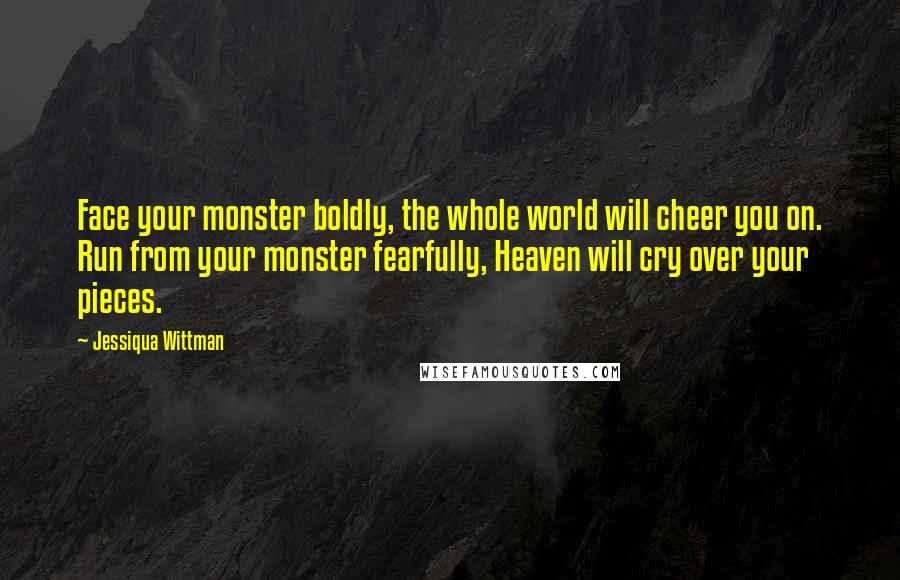 Face your monster boldly, the whole world will cheer you on. Run from your monster fearfully, Heaven will cry over your pieces.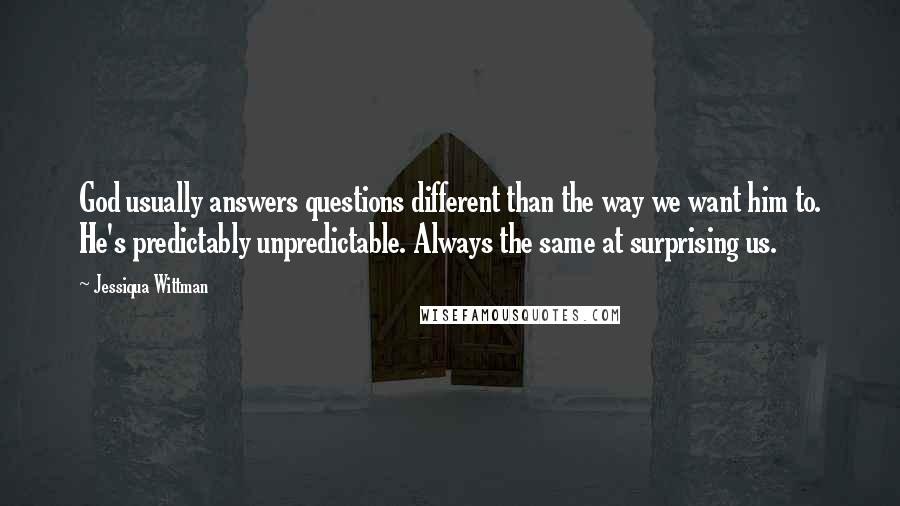 God usually answers questions different than the way we want him to. He's predictably unpredictable. Always the same at surprising us.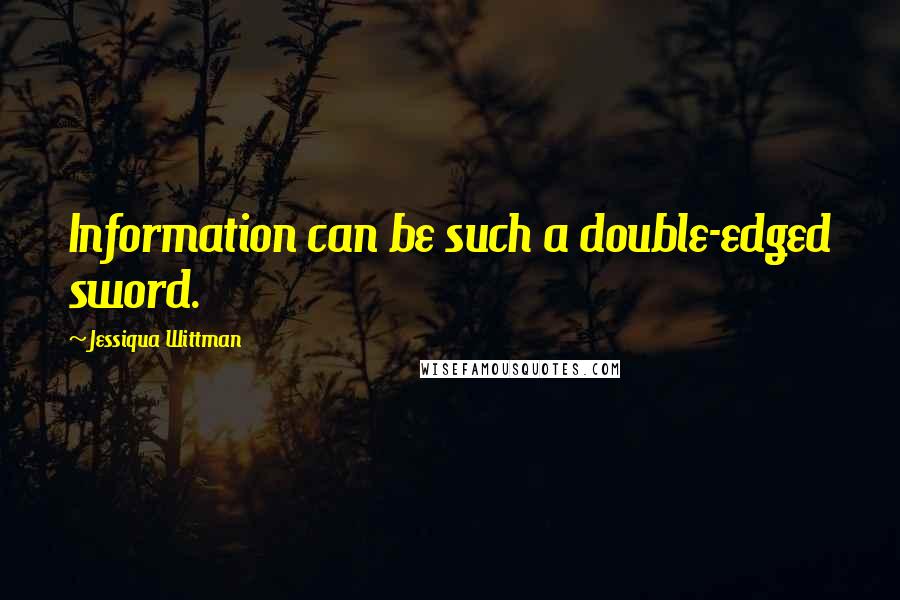 Information can be such a double-edged sword.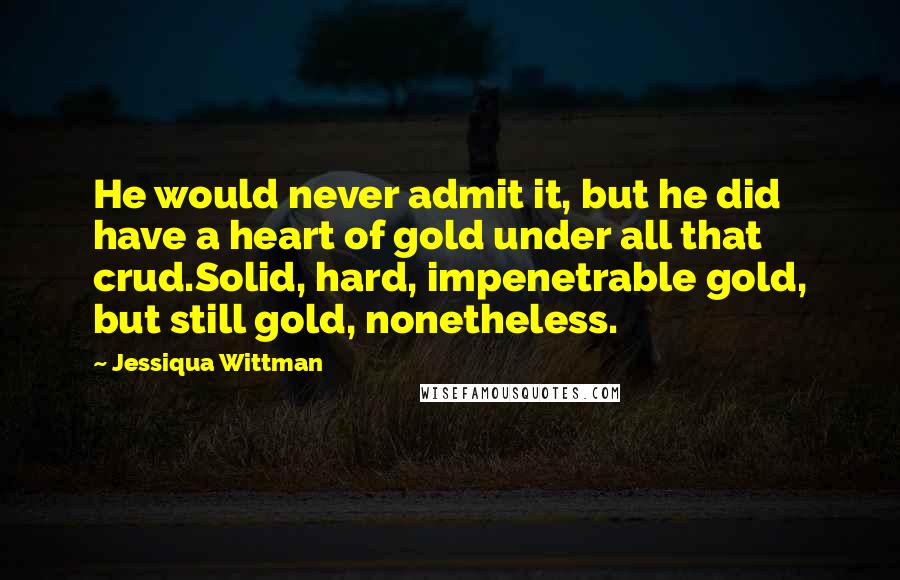 He would never admit it, but he did have a heart of gold under all that crud.
Solid, hard, impenetrable gold, but still gold, nonetheless.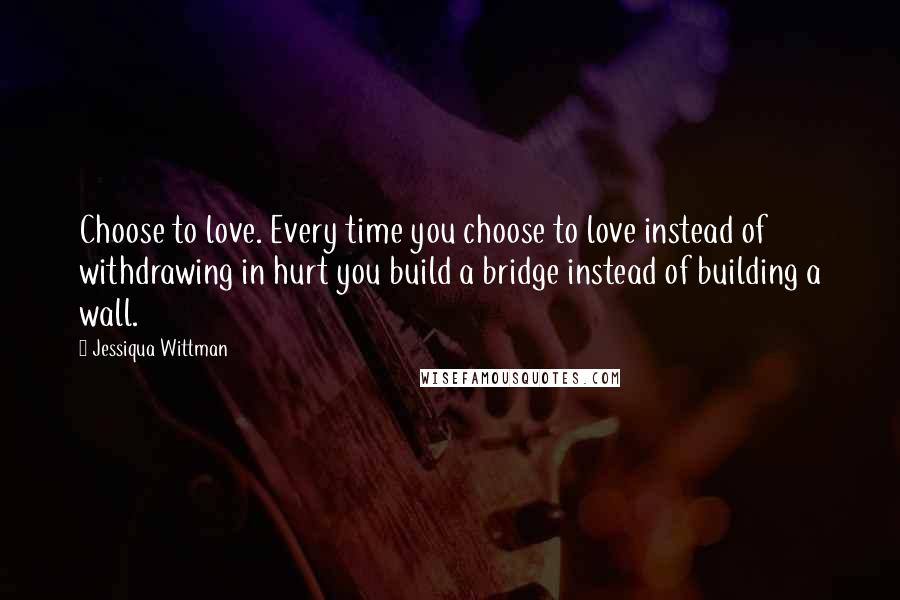 Choose to love. Every time you choose to love instead of withdrawing in hurt you build a bridge instead of building a wall.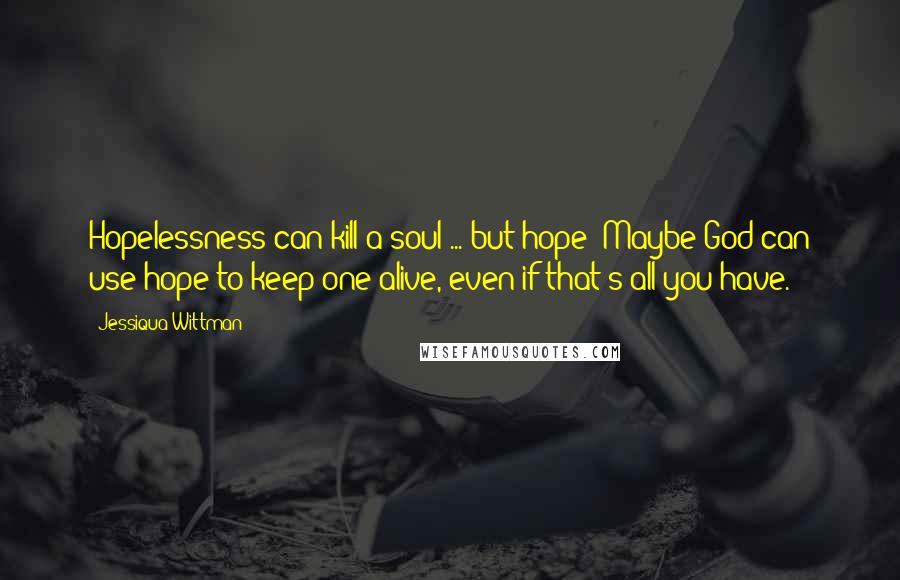 Hopelessness can kill a soul ... but hope? Maybe God can use hope to keep one alive, even if that's all you have.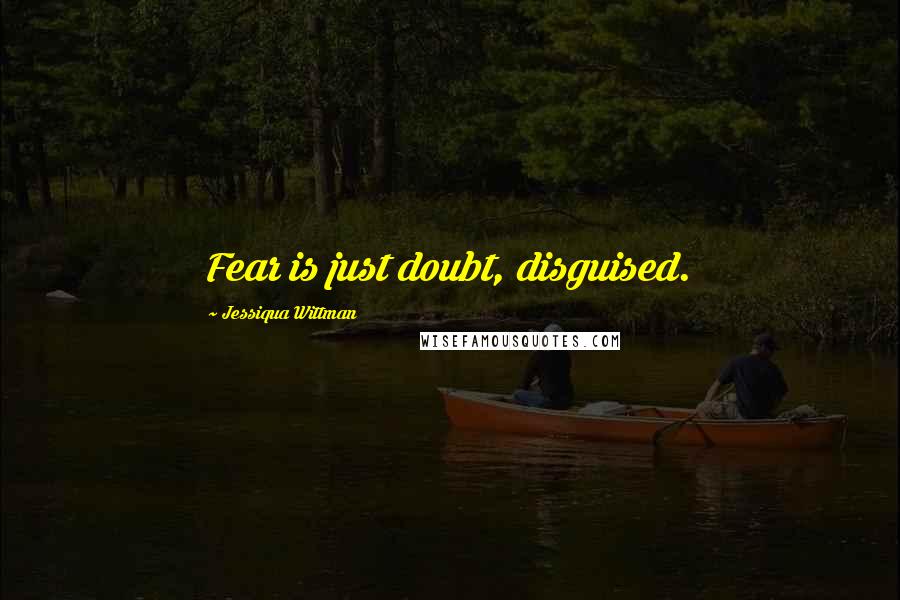 Fear is just doubt, disguised.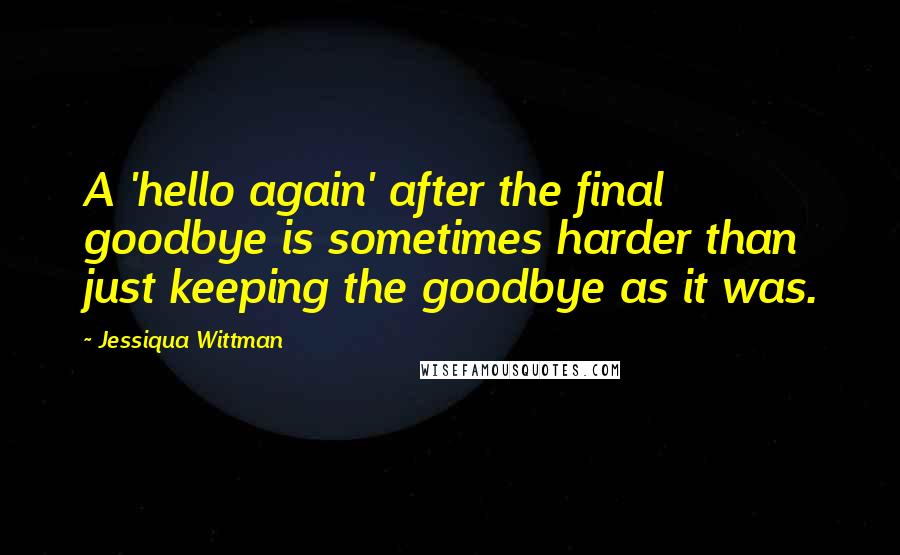 A 'hello again' after the final goodbye is sometimes harder than just keeping the goodbye as it was.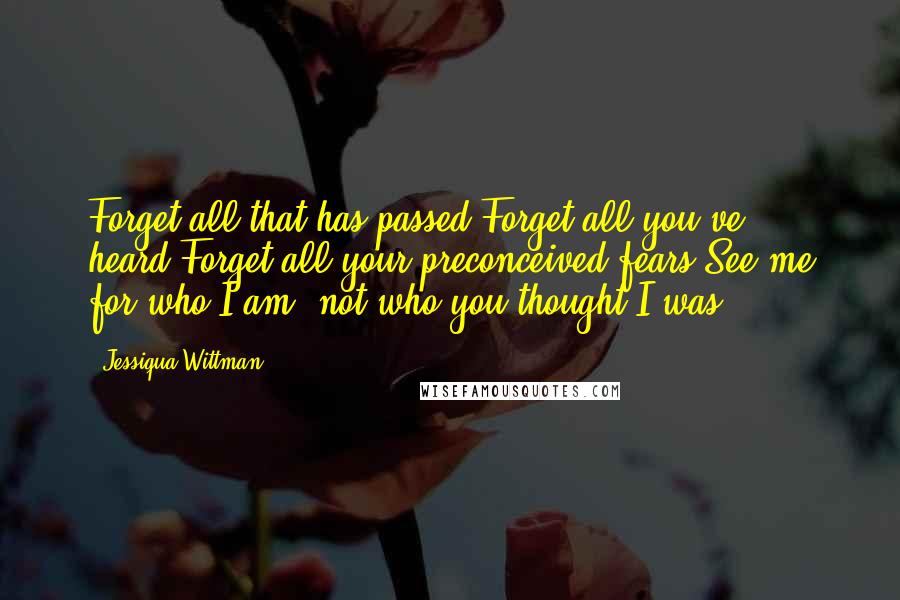 Forget all that has passed.
Forget all you've heard.
Forget all your preconceived fears.
See me for who I am, not who you thought I was.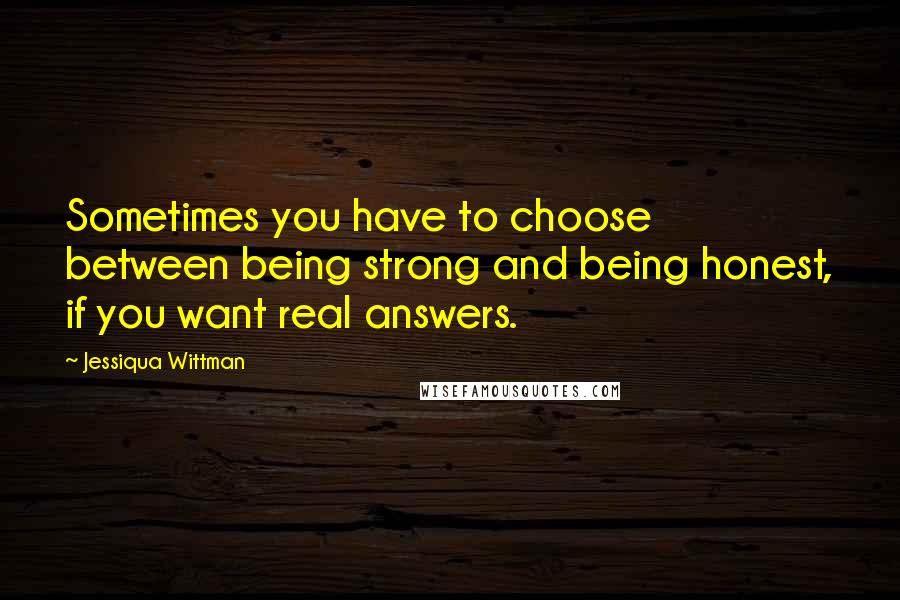 Sometimes you have to choose between being strong and being honest, if you want real answers.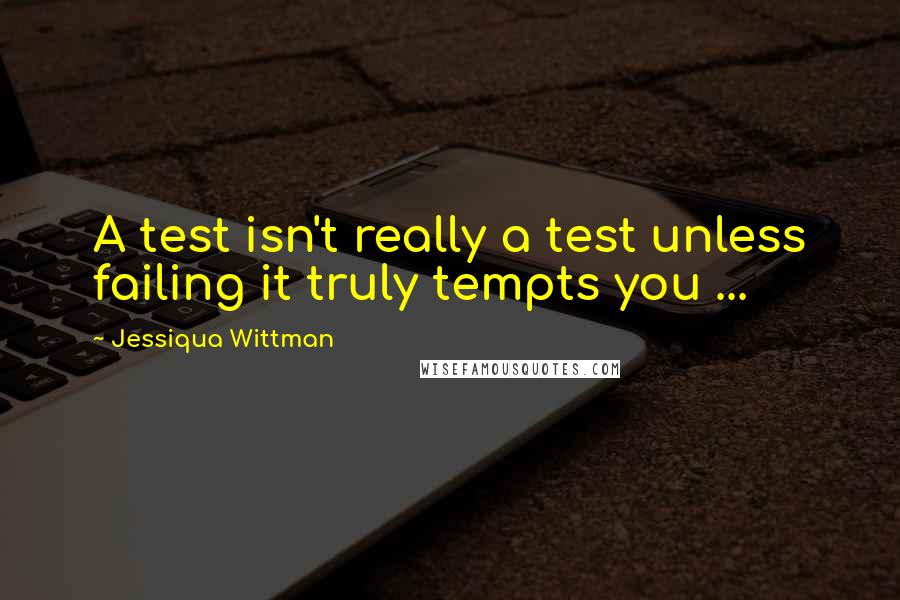 A test isn't really a test unless failing it truly tempts you ...