Jessica Martinez Quotes
Top 10 wise famous quotes and sayings by Jessica Martinez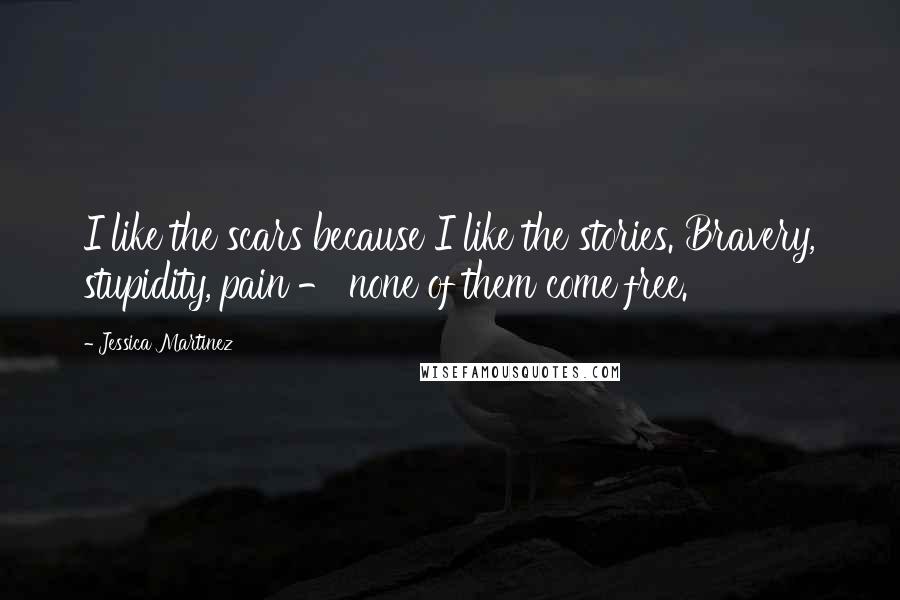 I like the scars because I like the stories. Bravery, stupidity, pain - none of them come free.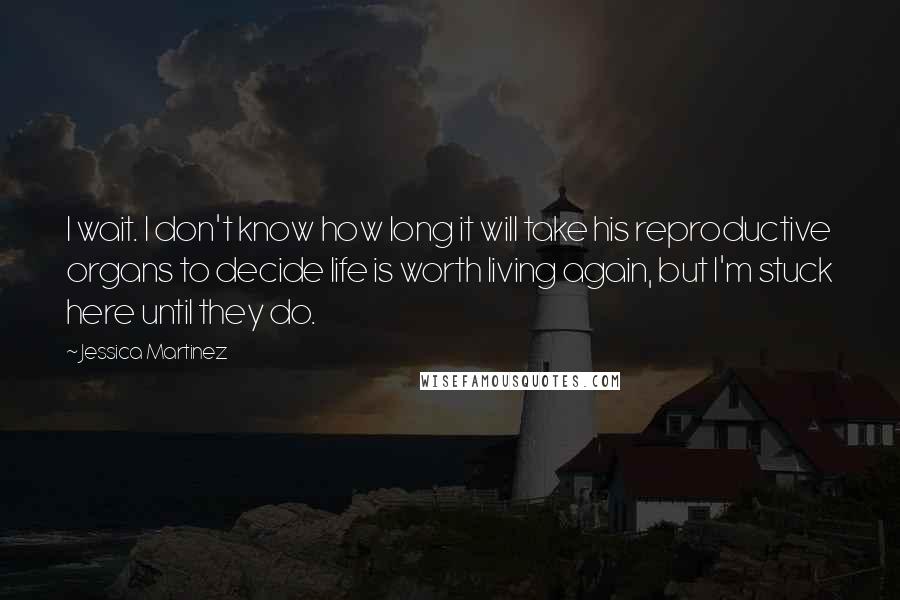 I wait. I don't know how long it will take his reproductive organs to decide life is worth living again, but I'm stuck here until they do.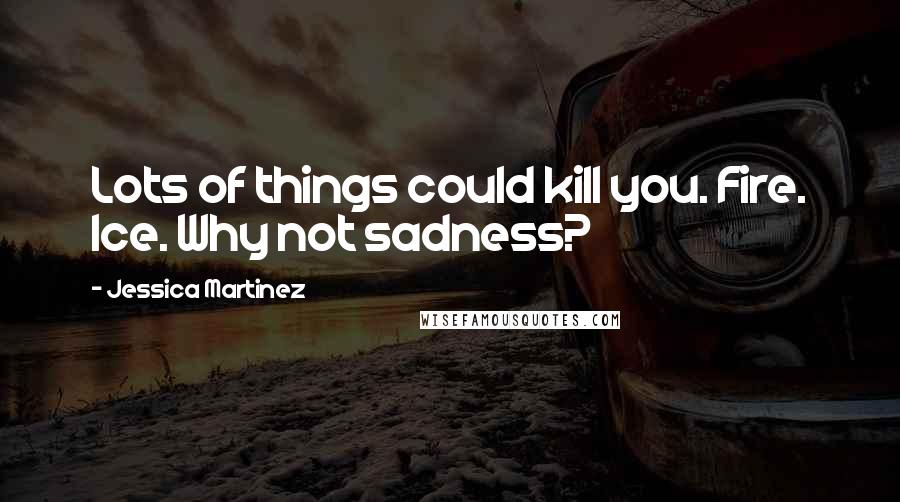 Lots of things could kill you. Fire. Ice. Why not sadness?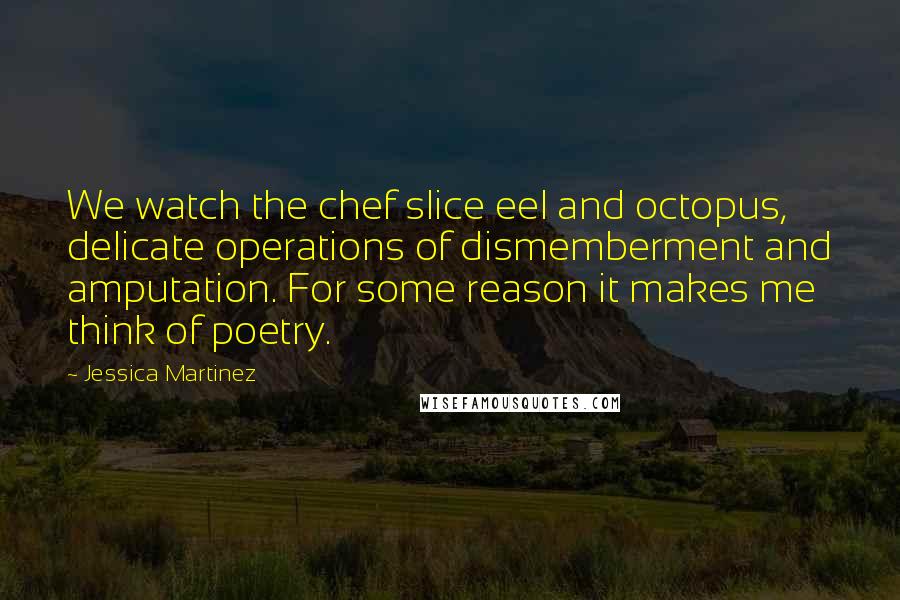 We watch the chef slice eel and octopus, delicate operations of dismemberment and amputation. For some reason it makes me think of poetry.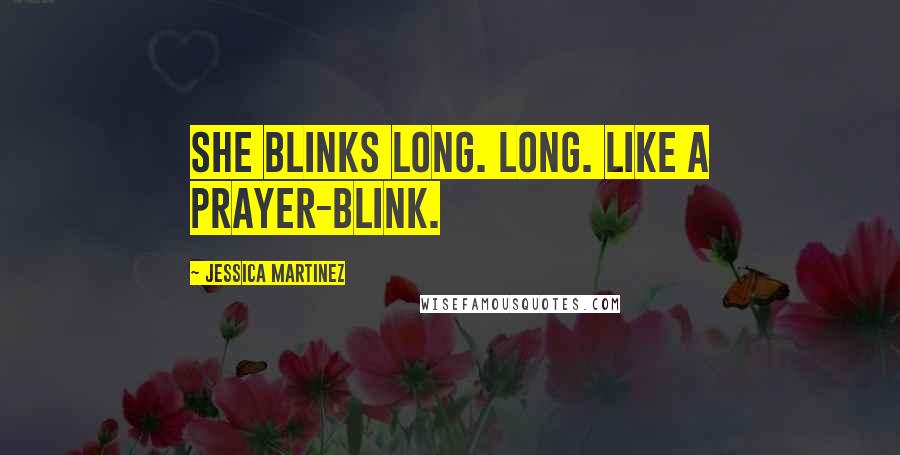 She blinks long. Long. Like a prayer-blink.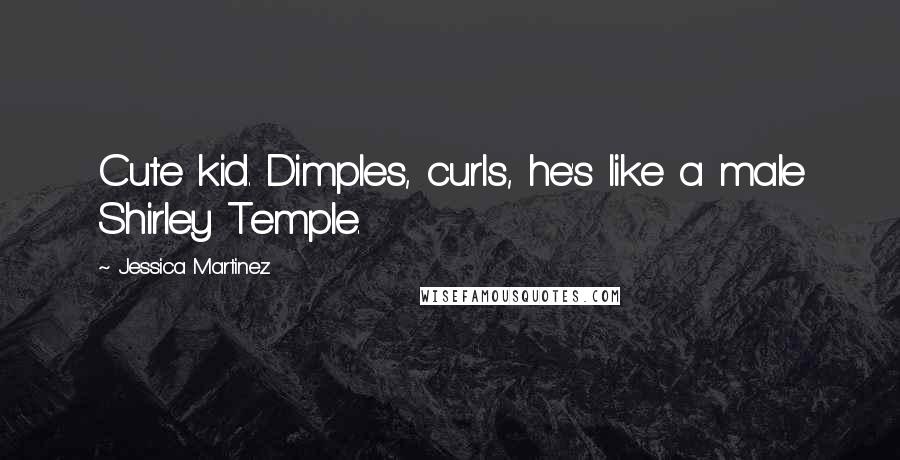 Cute kid. Dimples, curls, he's like a male Shirley Temple.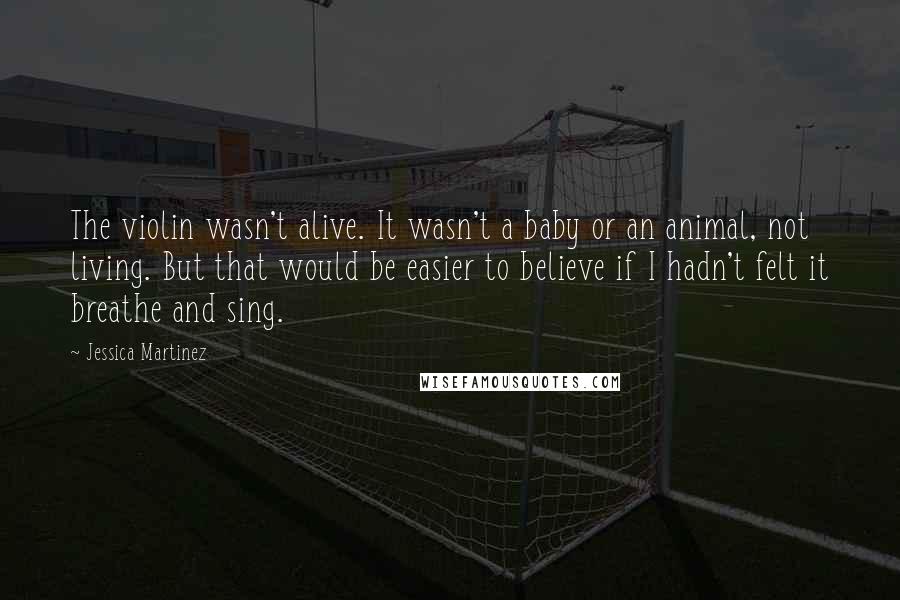 The violin wasn't alive. It wasn't a baby or an animal, not living.
But that would be easier to believe if I hadn't felt it breathe and sing.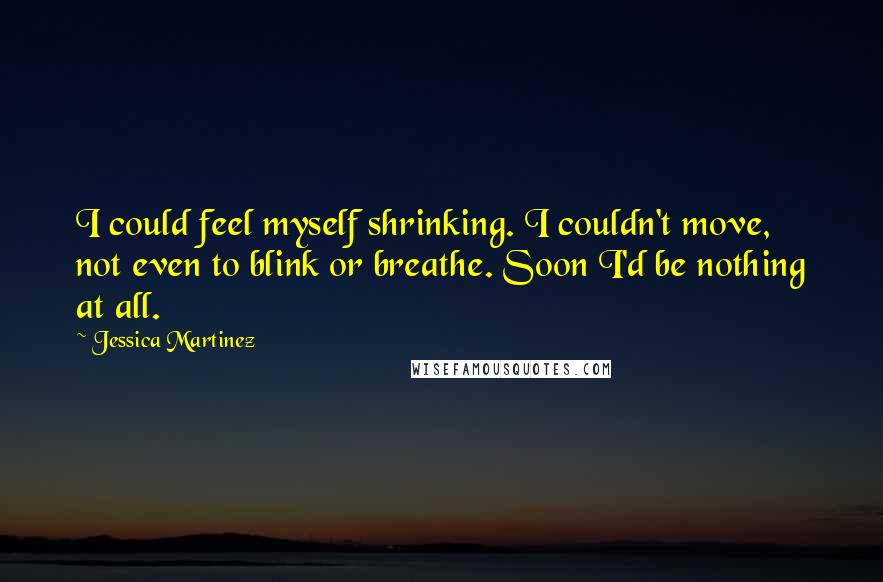 I could feel myself shrinking. I couldn't move, not even to blink or breathe. Soon I'd be nothing at all.