Jeph Loeb Quotes
Top 12 wise famous quotes and sayings by Jeph Loeb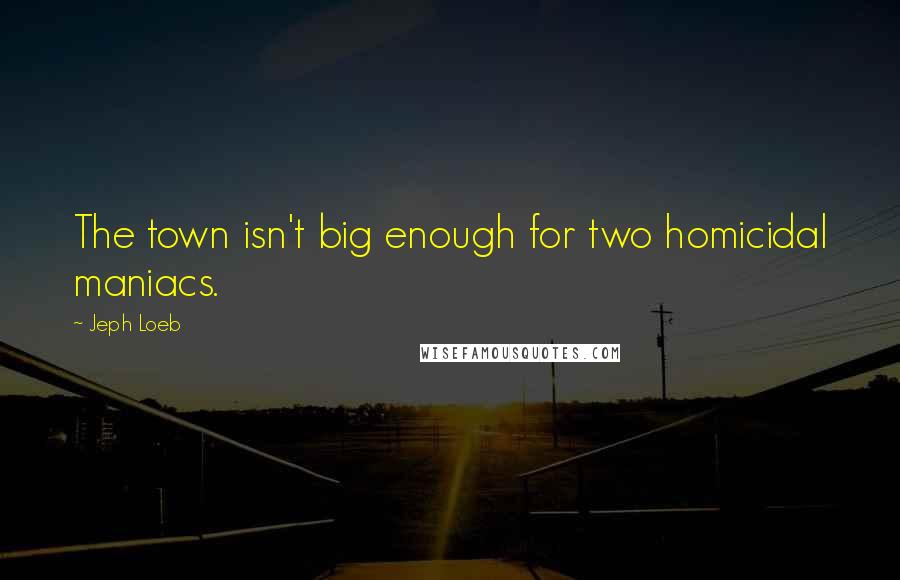 The town isn't big enough for two homicidal maniacs.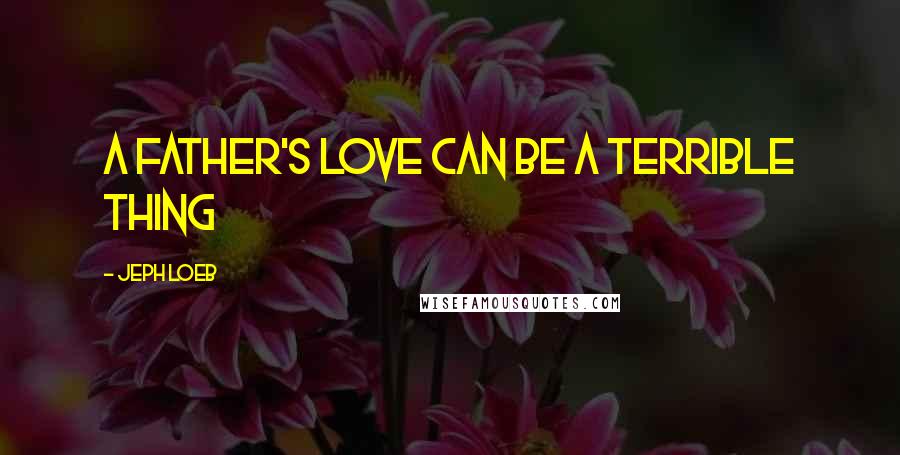 A father's love can be a terrible thing
How Cable survived Second Coming and what his responsibility is to his daughter, Hope, may have something to do with the Avengers.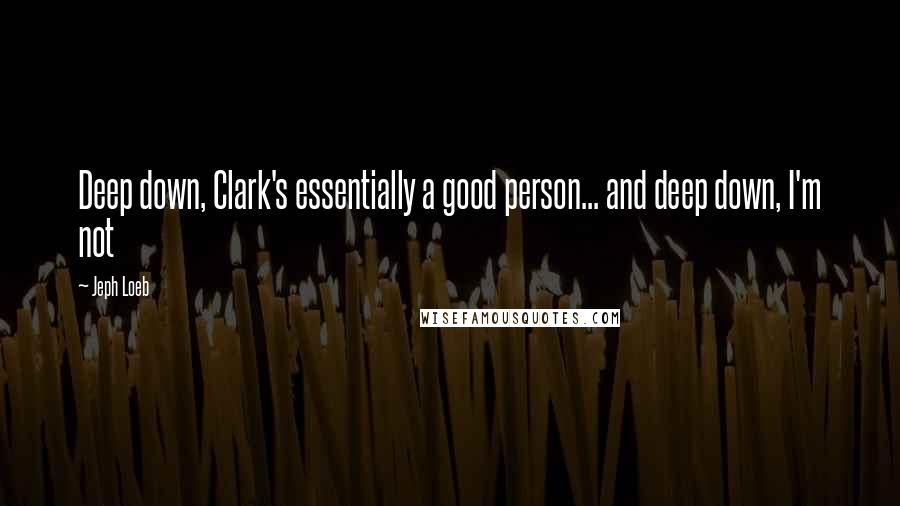 Deep down, Clark's essentially a good person... and deep down, I'm not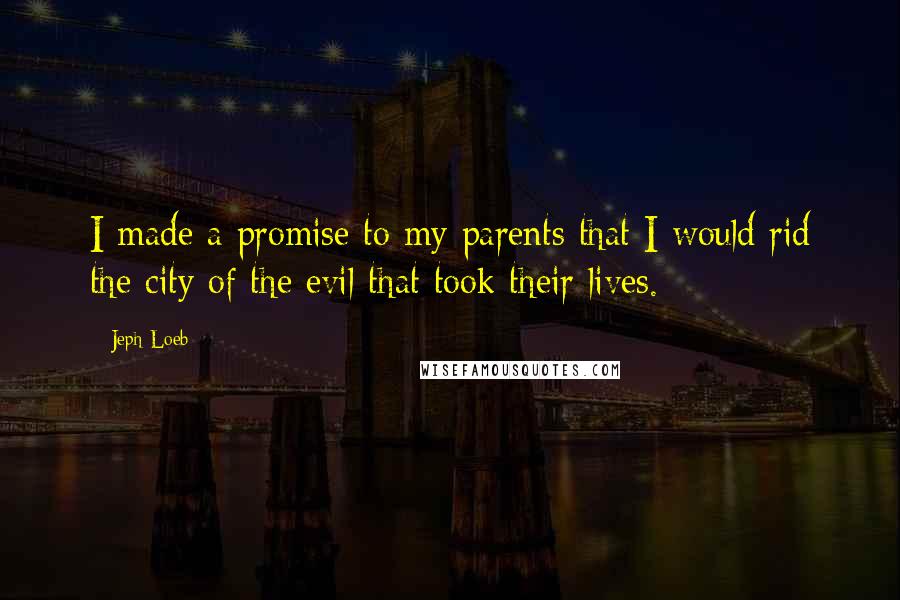 I made a promise to my parents that I would rid the city of the evil that took their lives.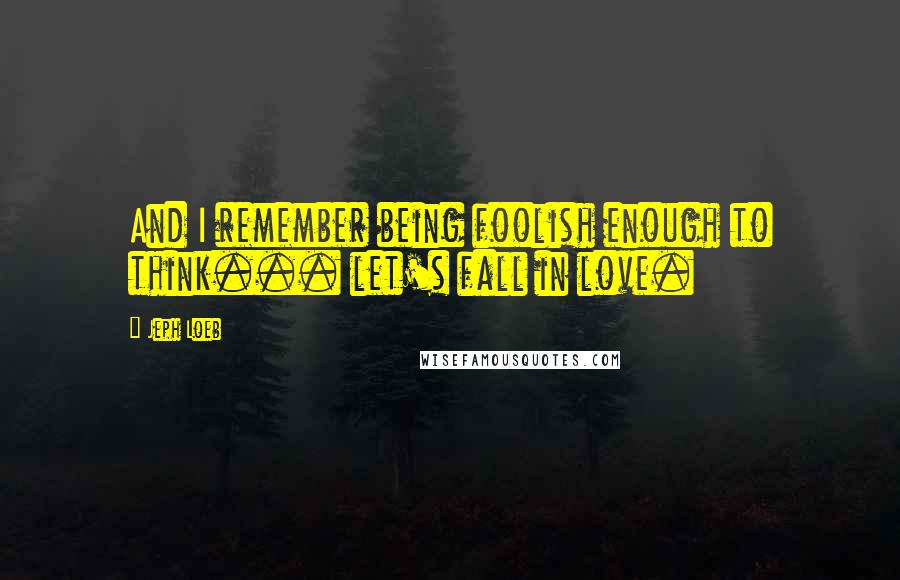 And I remember being foolish enough to think... let's fall in love.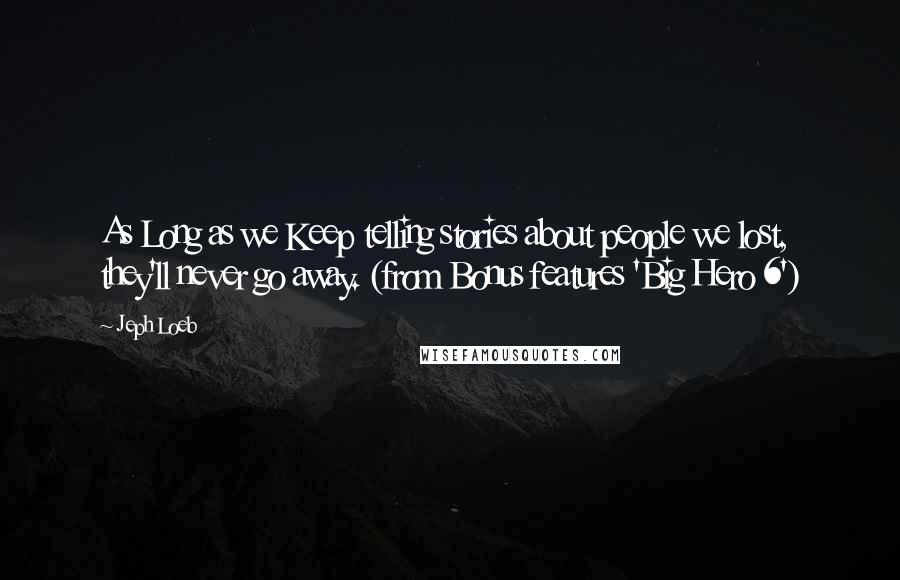 As Long as we Keep telling stories about people we lost, they'll never go away. (from Bonus features 'Big Hero 6')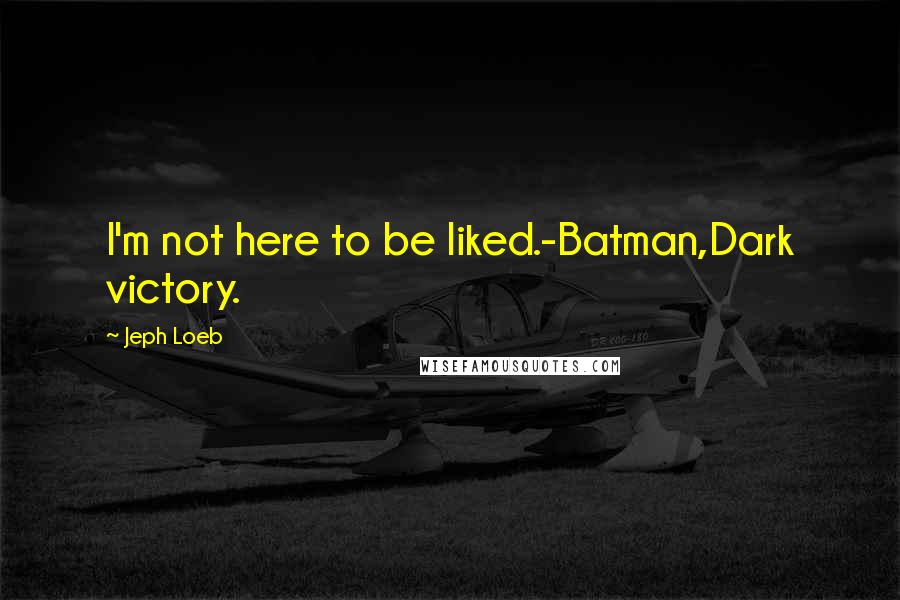 I'm not here to be liked.
-Batman,Dark victory.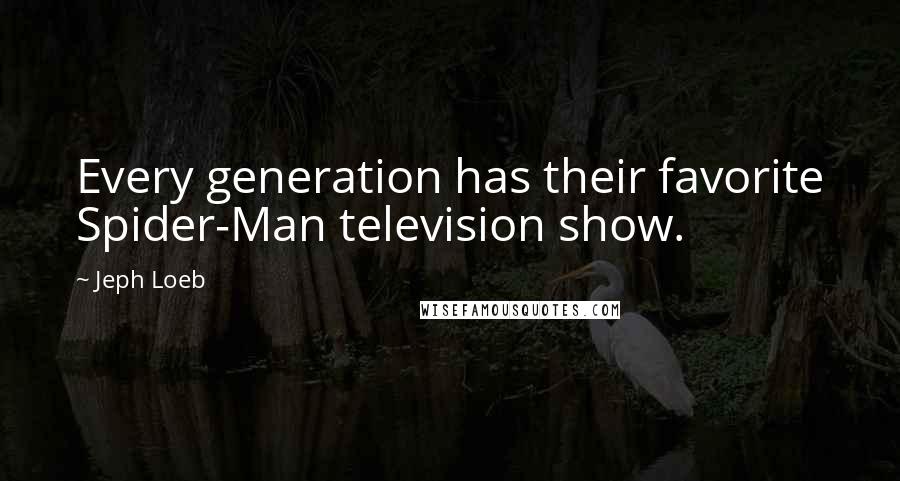 Every generation has their favorite Spider-Man television show.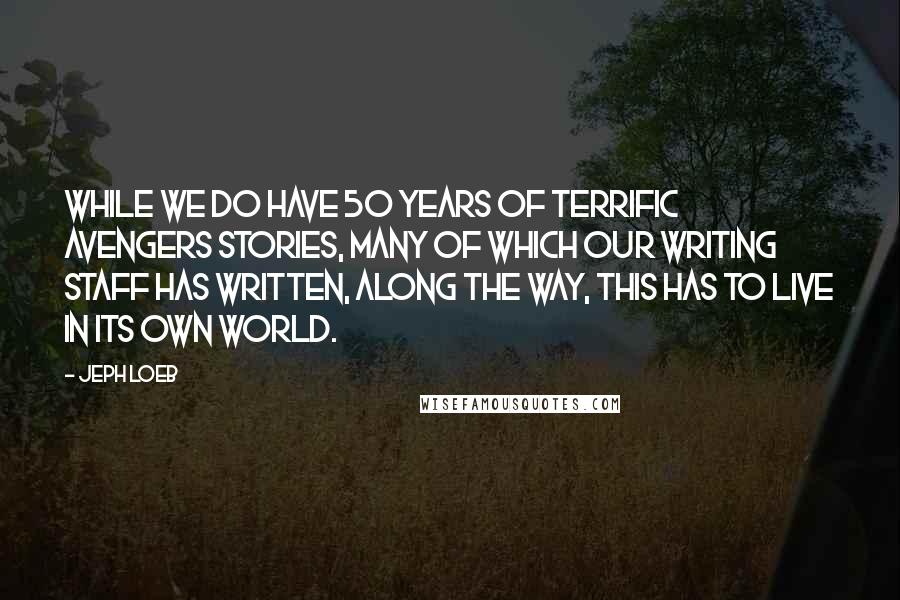 While we do have 50 years of terrific Avengers stories, many of which our writing staff has written, along the way, this has to live in its own world.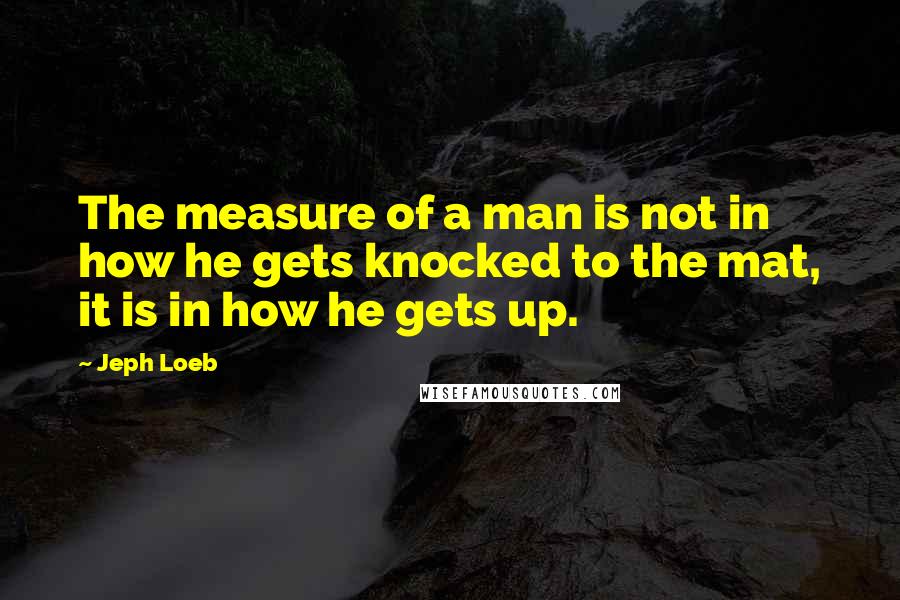 The measure of a man is not in how he gets knocked to the mat, it is in how he gets up.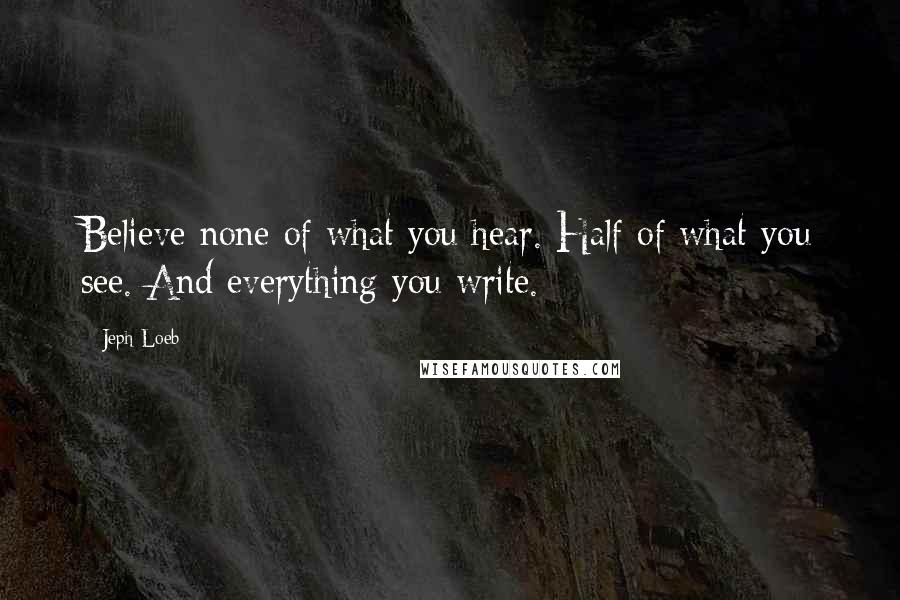 Believe none of what you hear. Half of what you see. And everything you write.