Jennifer Harlow Quotes
Top 5 wise famous quotes and sayings by Jennifer Harlow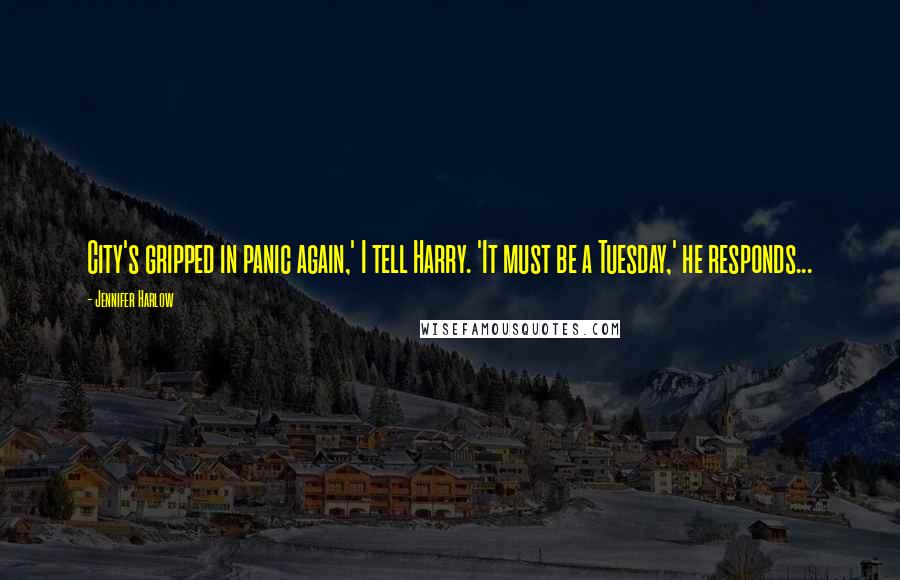 City's gripped in panic again,' I tell Harry. 'It must be a Tuesday,' he responds...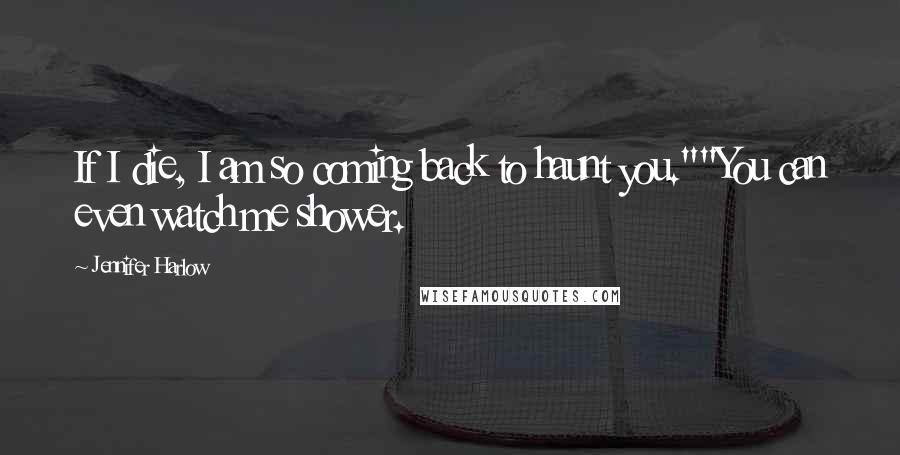 If I die, I am so coming back to haunt you."
"You can even watch me shower.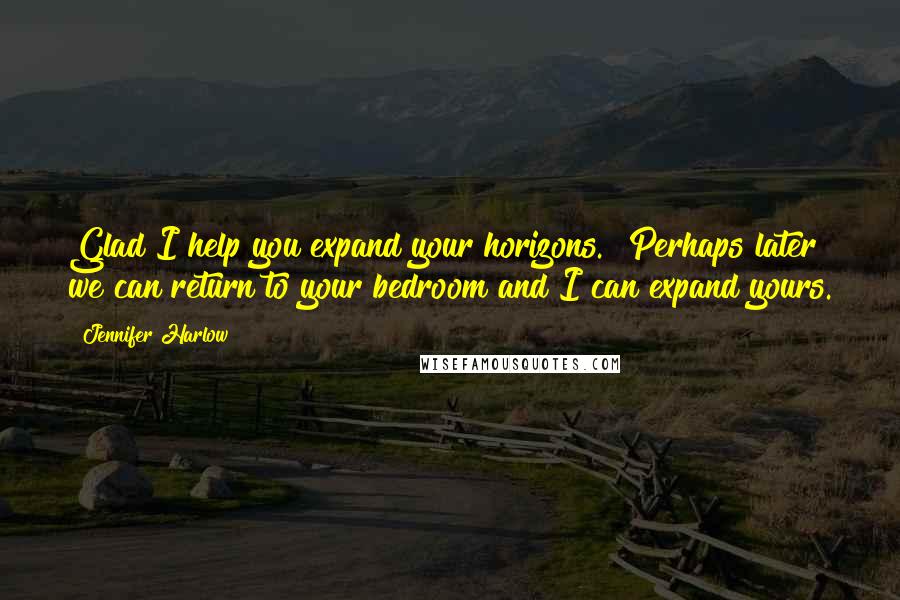 Glad I help you expand your horizons."
"Perhaps later we can return to your bedroom and I can expand yours.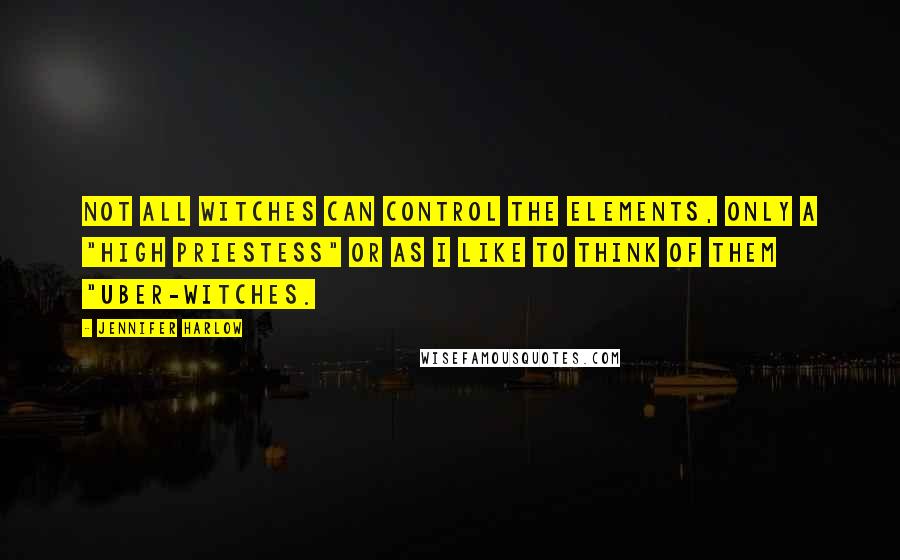 Not all witches can control the elements, only a "high priestess" or as I like to think of them "uber-witches.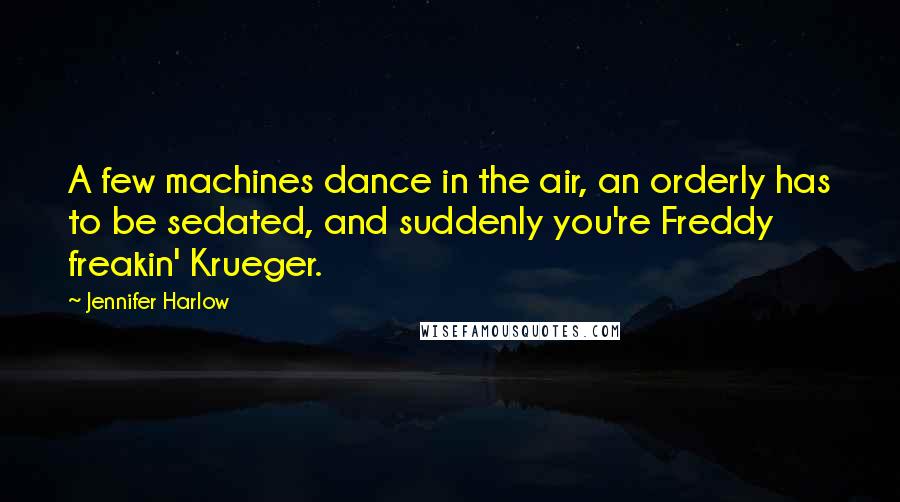 A few machines dance in the air, an orderly has to be sedated, and suddenly you're Freddy freakin' Krueger.