Jennifer Bernard Quotes
Top 12 wise famous quotes and sayings by Jennifer Bernard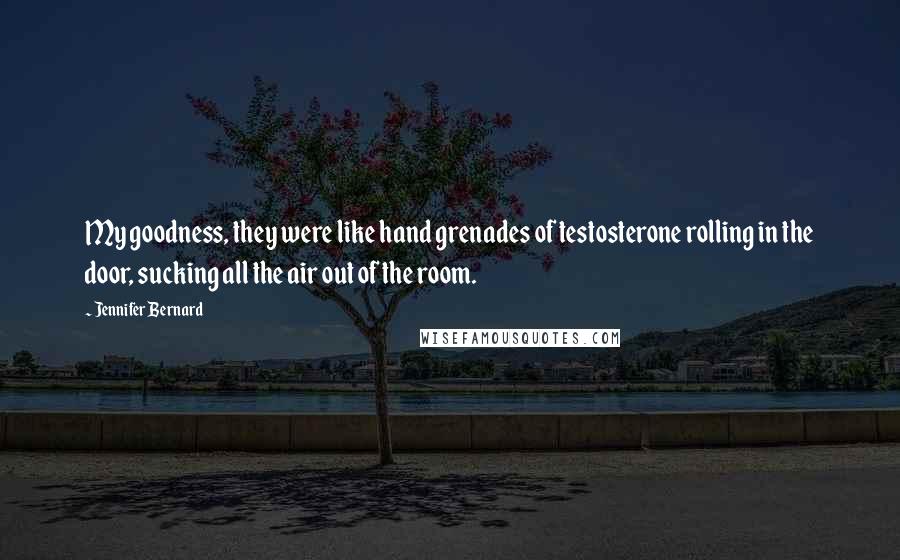 My goodness, they were like hand grenades of testosterone rolling in the door, sucking all the air out of the room.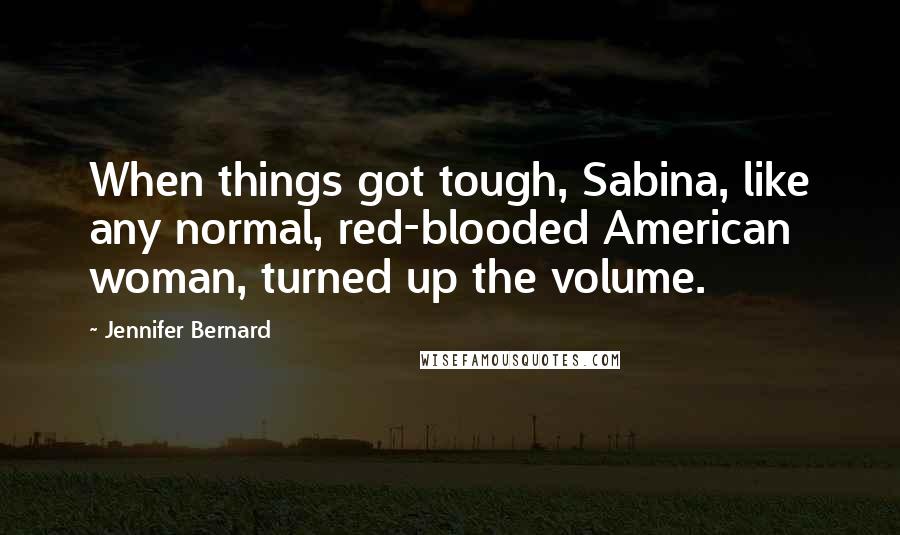 When things got tough, Sabina, like any normal, red-blooded American woman, turned up the volume.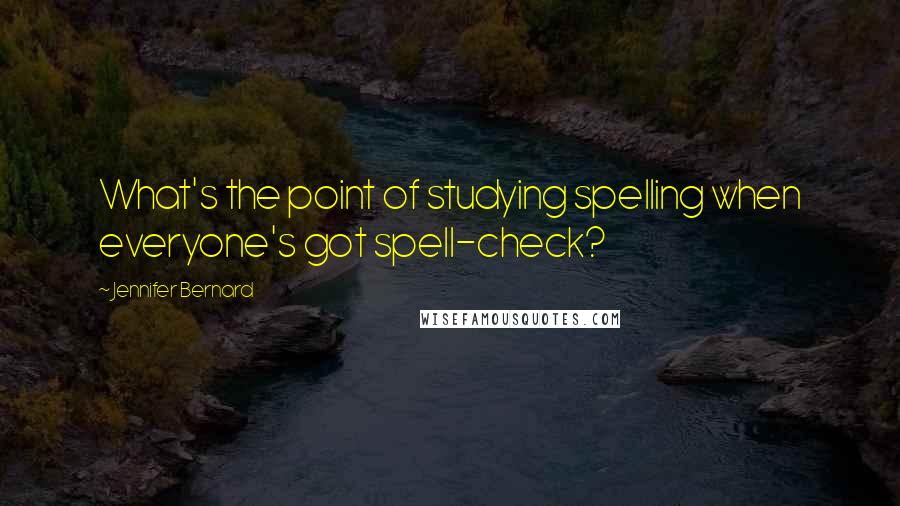 What's the point of studying spelling when everyone's got spell-check?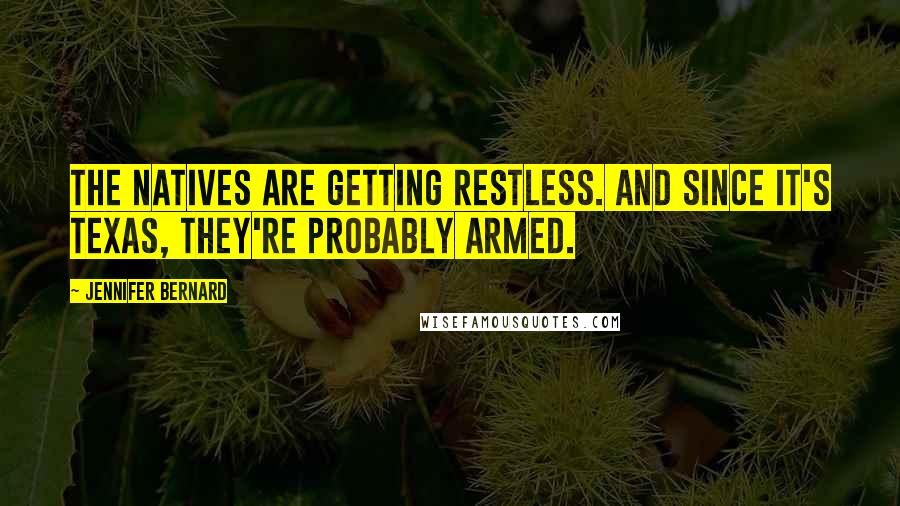 The natives are getting restless. And since it's Texas, they're probably armed.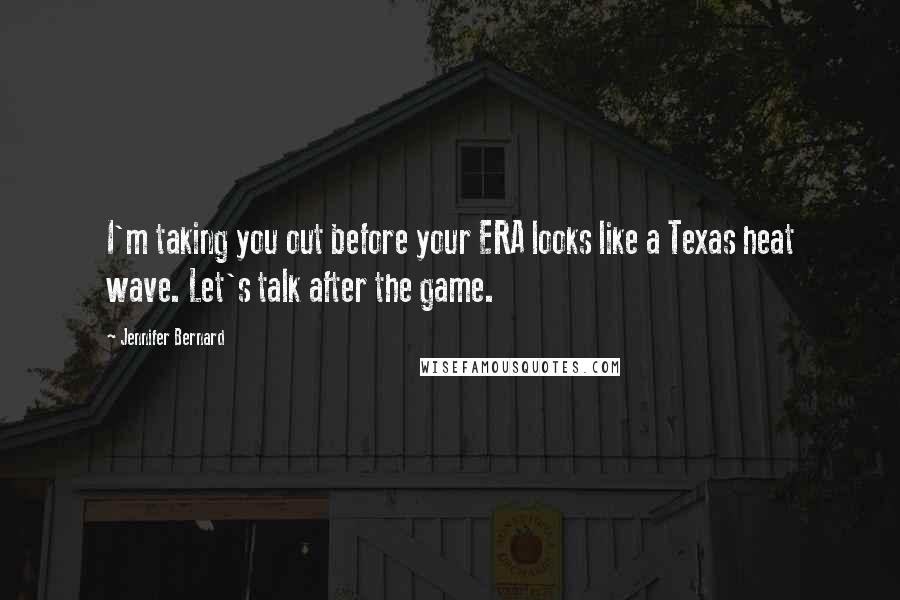 I'm taking you out before your ERA looks like a Texas heat wave. Let's talk after the game.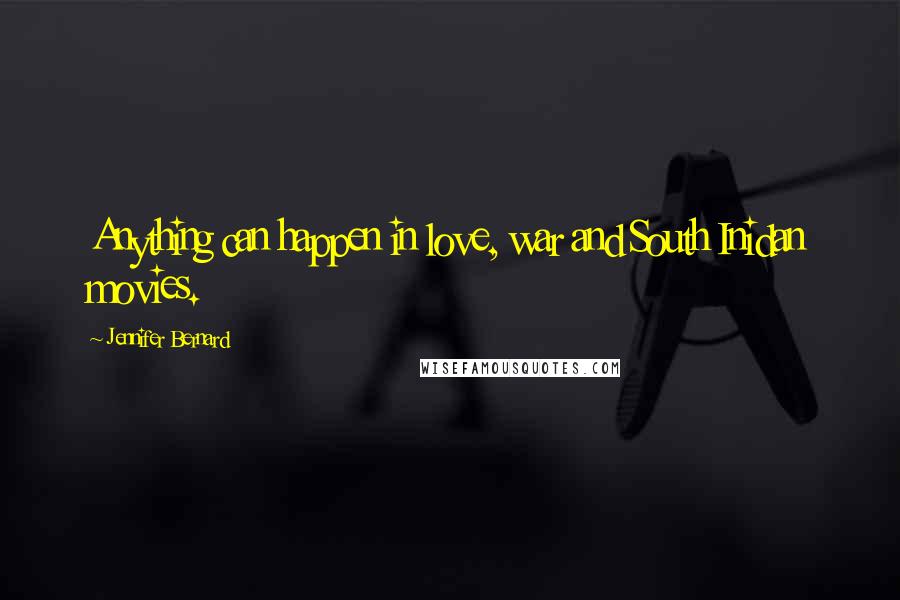 Anything can happen in love, war and South Inidan movies.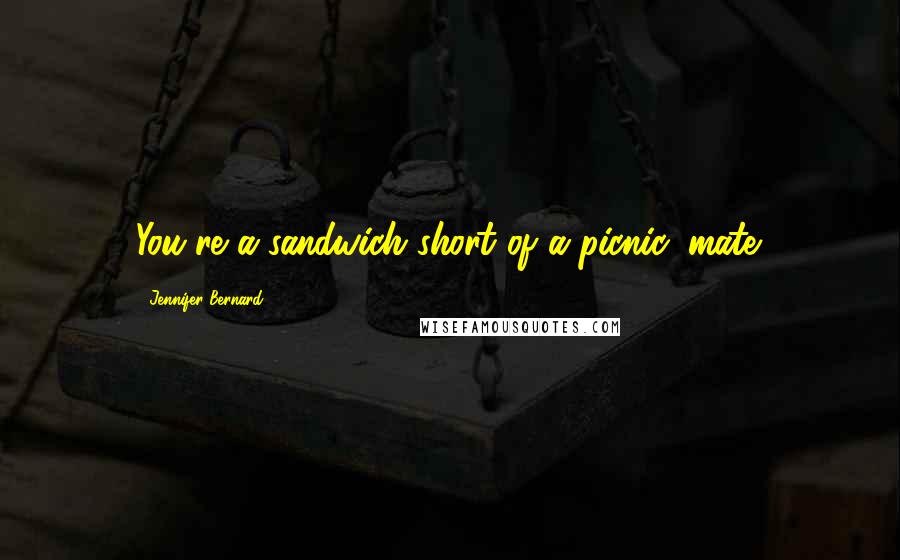 You're a sandwich short of a picnic, mate.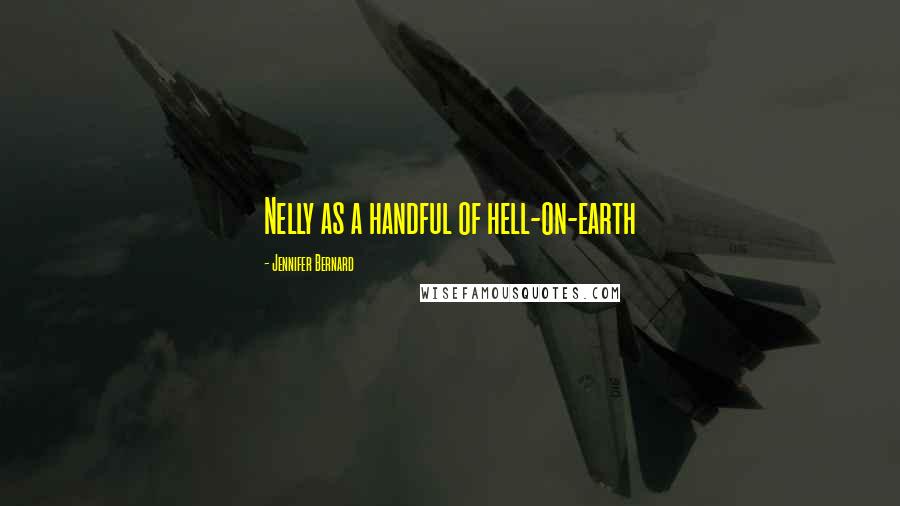 Nelly as a handful of hell-on-earth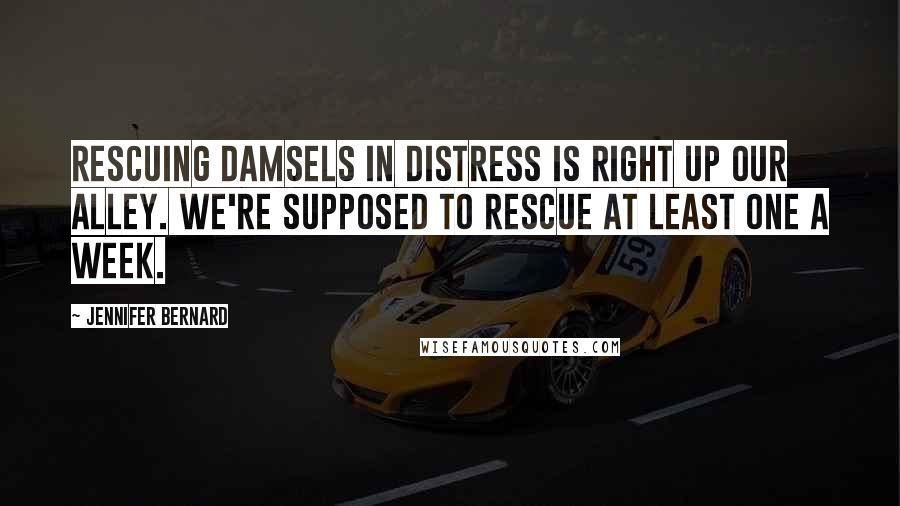 Rescuing damsels in distress is right up our alley. We're supposed to rescue at least one a week.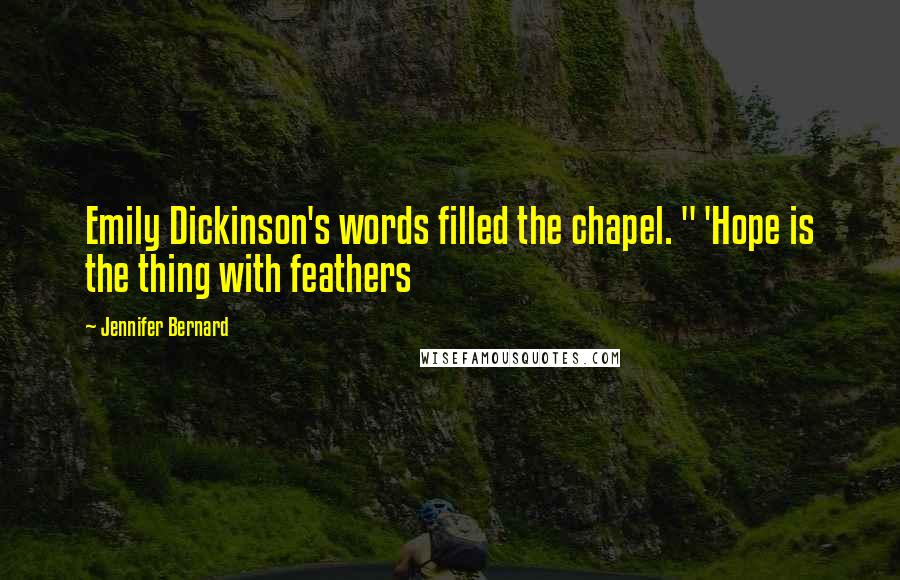 Emily Dickinson's words filled the chapel. " 'Hope is the thing with feathers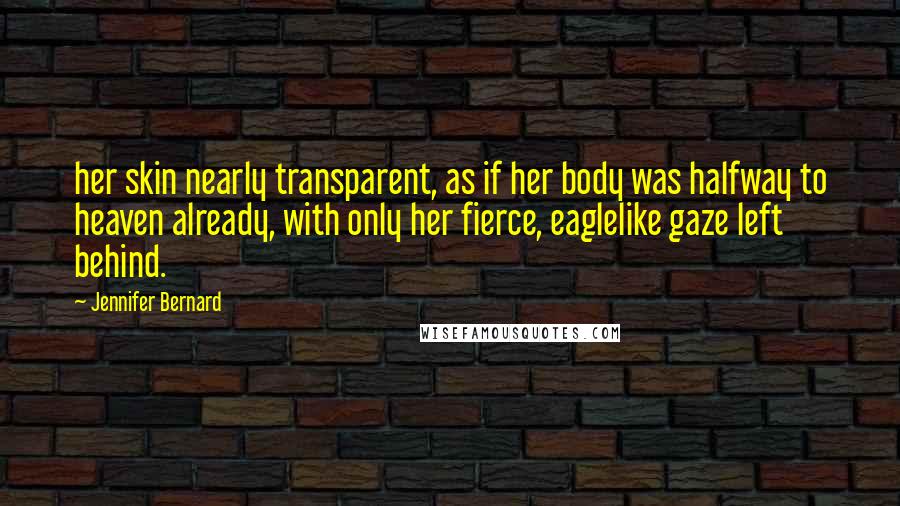 her skin nearly transparent, as if her body was halfway to heaven already, with only her fierce, eaglelike gaze left behind.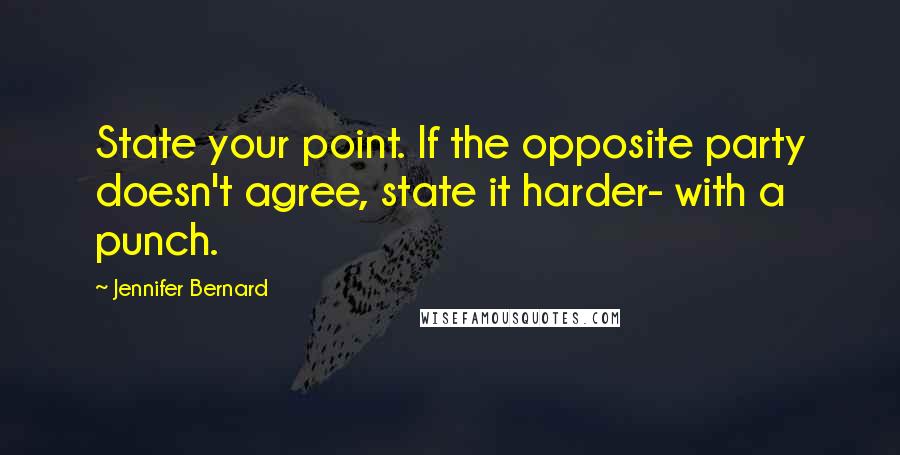 State your point. If the opposite party doesn't agree, state it harder- with a punch.