Jennifer Beckstrand Quotes
Top 8 wise famous quotes and sayings by Jennifer Beckstrand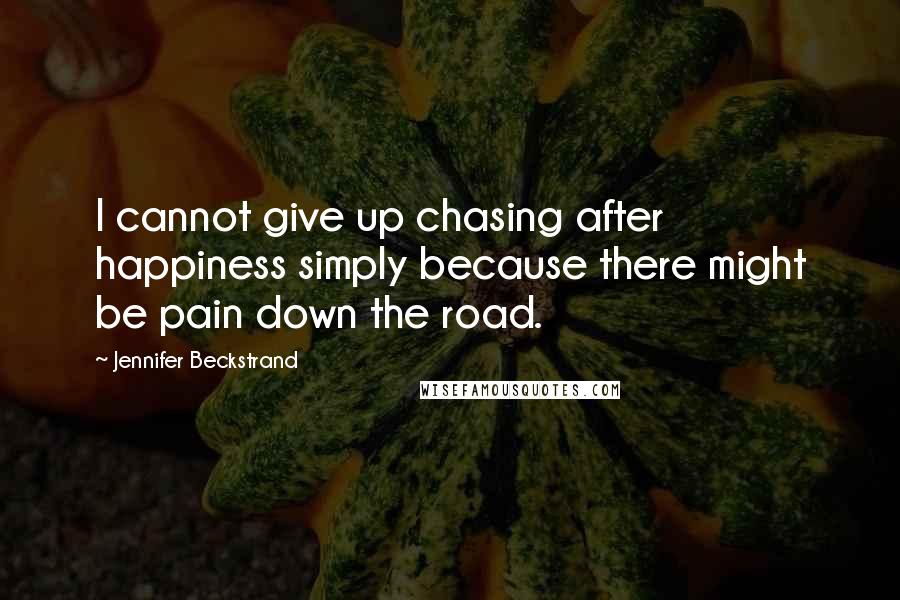 I cannot give up chasing after happiness simply because there might be pain down the road.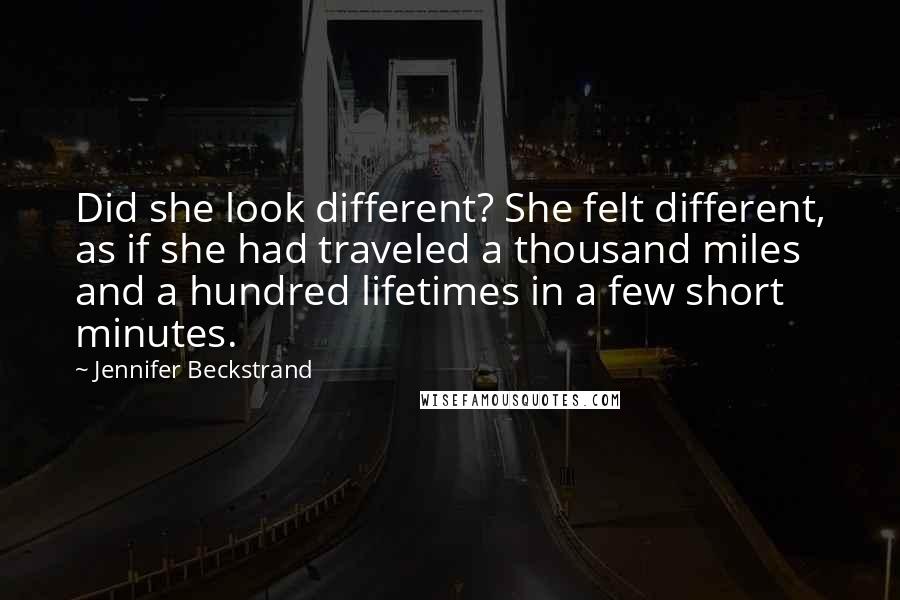 Did she look different? She felt different, as if she had traveled a thousand miles and a hundred lifetimes in a few short minutes.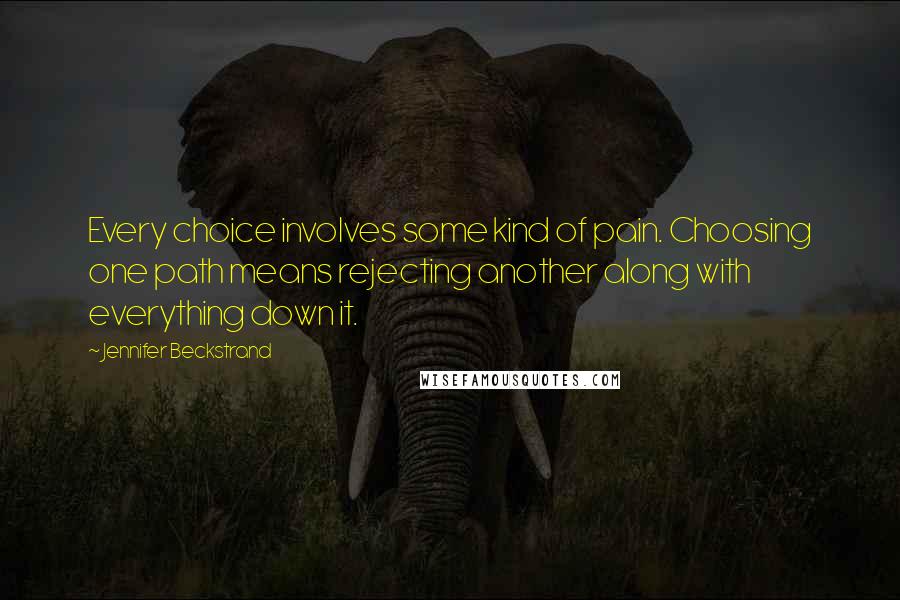 Every choice involves some kind of pain. Choosing one path means rejecting another along with everything down it.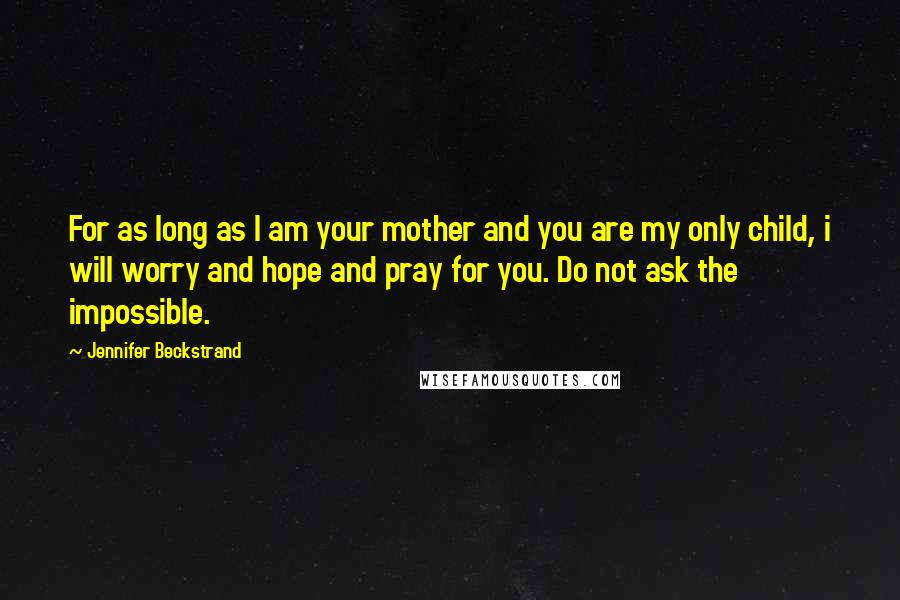 For as long as I am your mother and you are my only child, i will worry and hope and pray for you. Do not ask the impossible.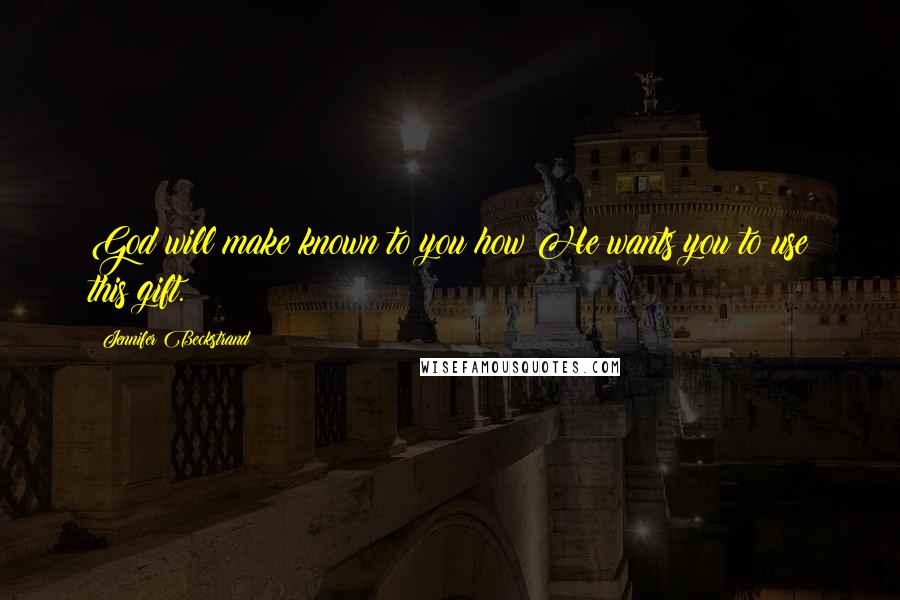 God will make known to you how He wants you to use this gift.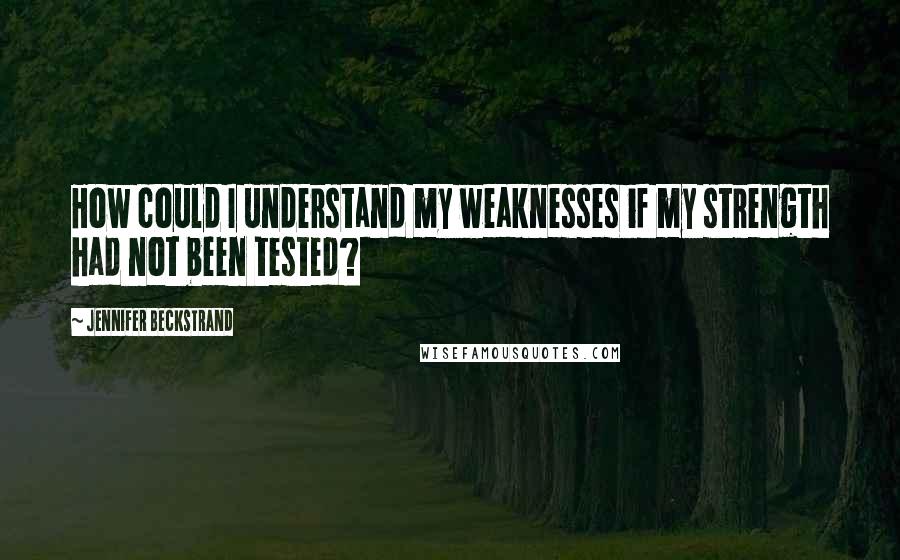 How could I understand my weaknesses if my strength had not been tested?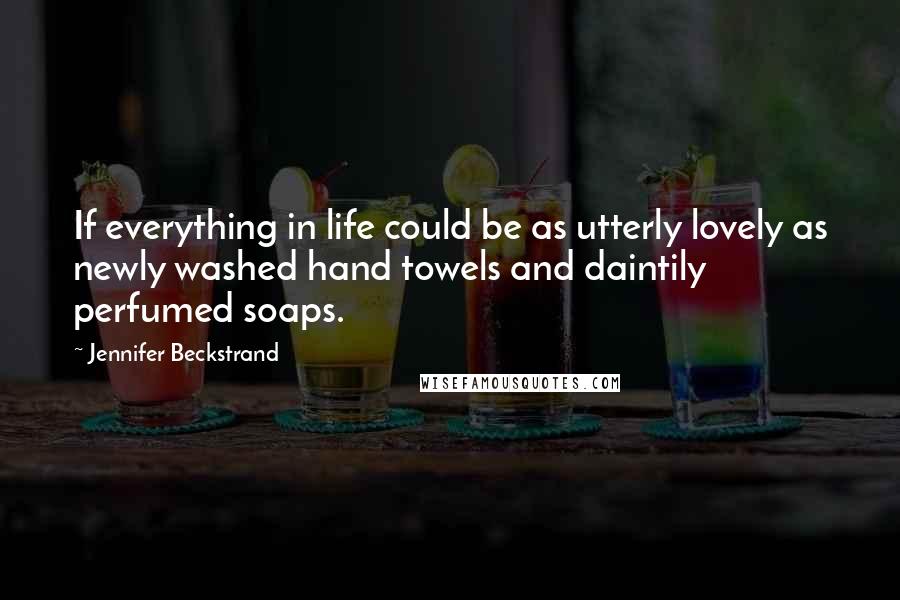 If everything in life could be as utterly lovely as newly washed hand towels and daintily perfumed soaps.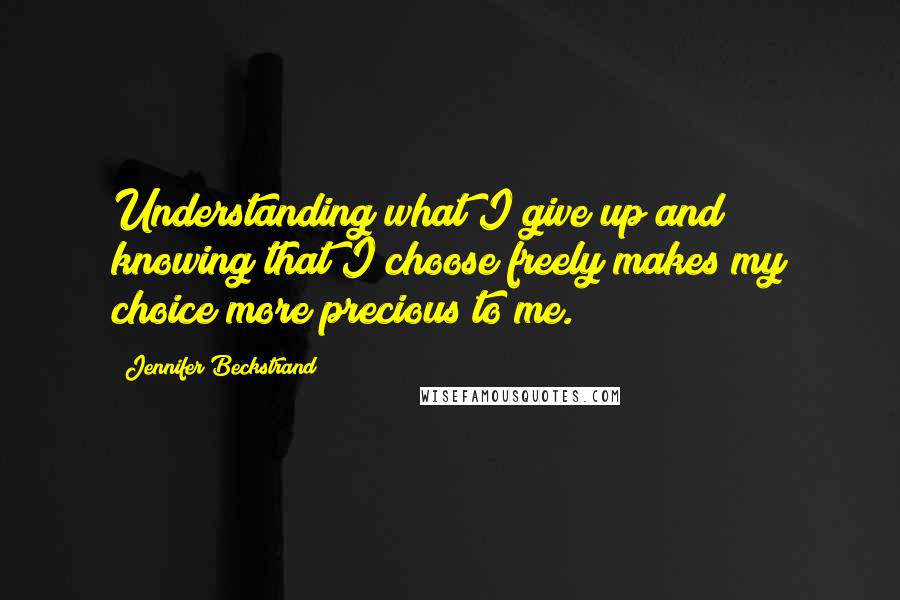 Understanding what I give up and knowing that I choose freely makes my choice more precious to me.