Janice Thompson Quotes
Top 11 wise famous quotes and sayings by Janice Thompson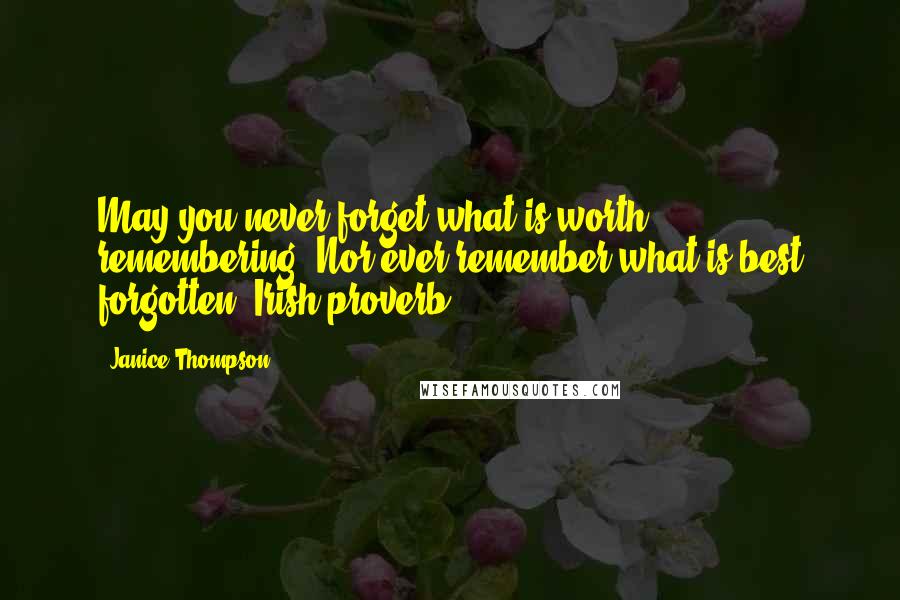 May you never forget what is worth remembering, Nor ever remember what is best forgotten. Irish proverb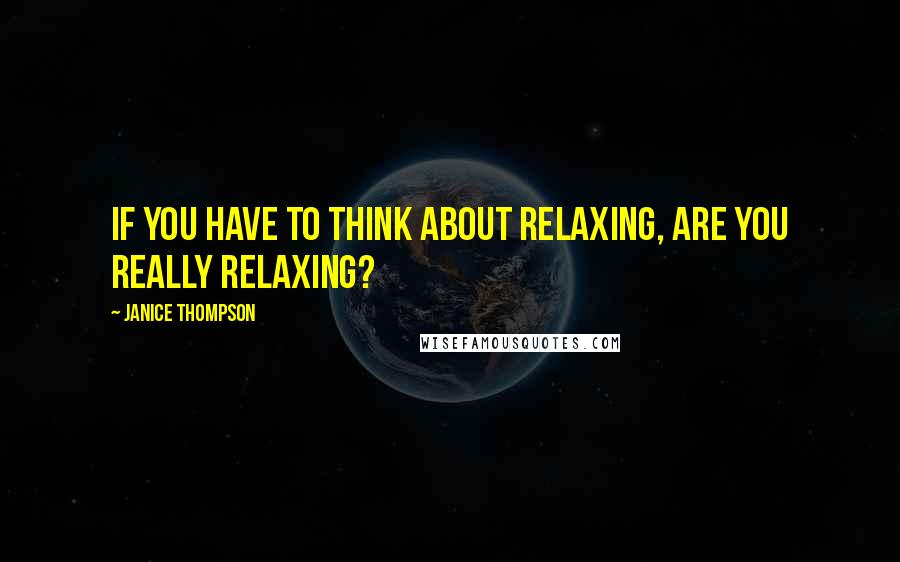 If you have to think about relaxing, are you really relaxing?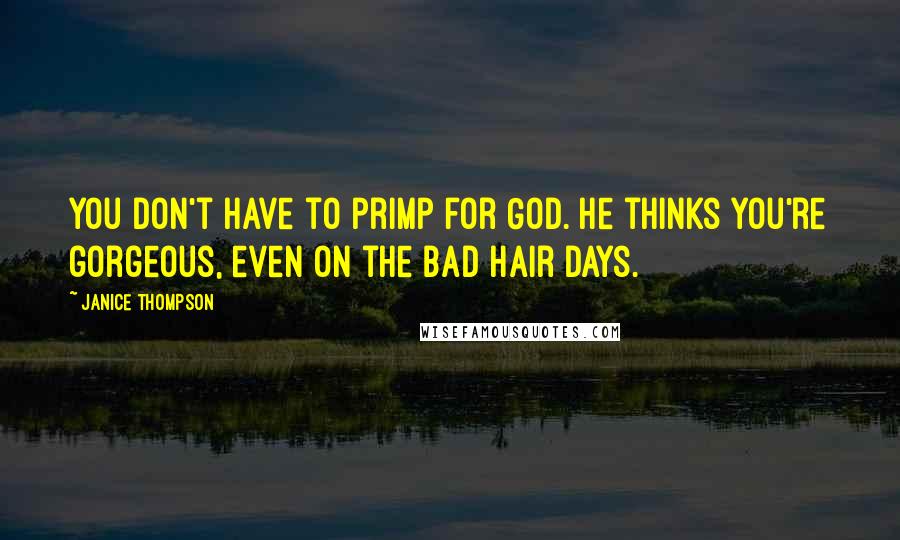 You don't have to primp for God. He thinks you're gorgeous, even on the bad hair days.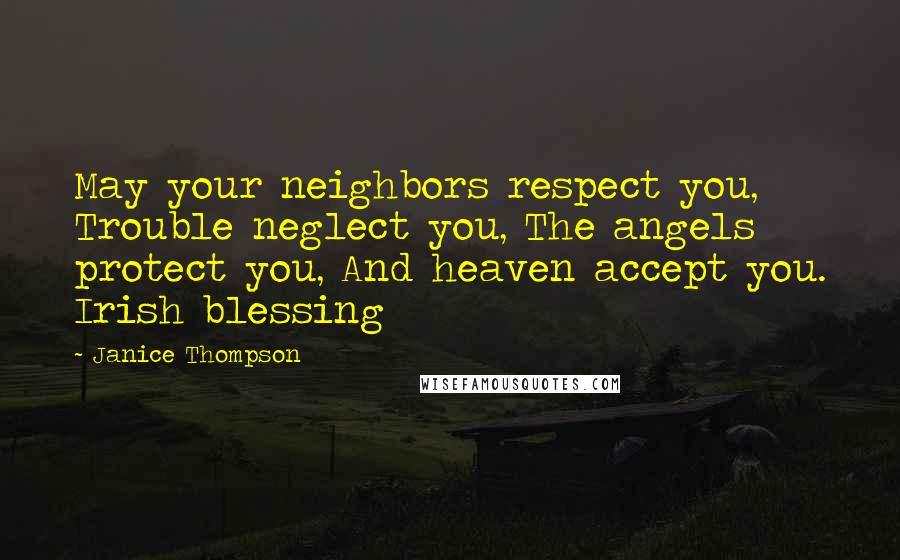 May your neighbors respect you, Trouble neglect you, The angels protect you, And heaven accept you. Irish blessing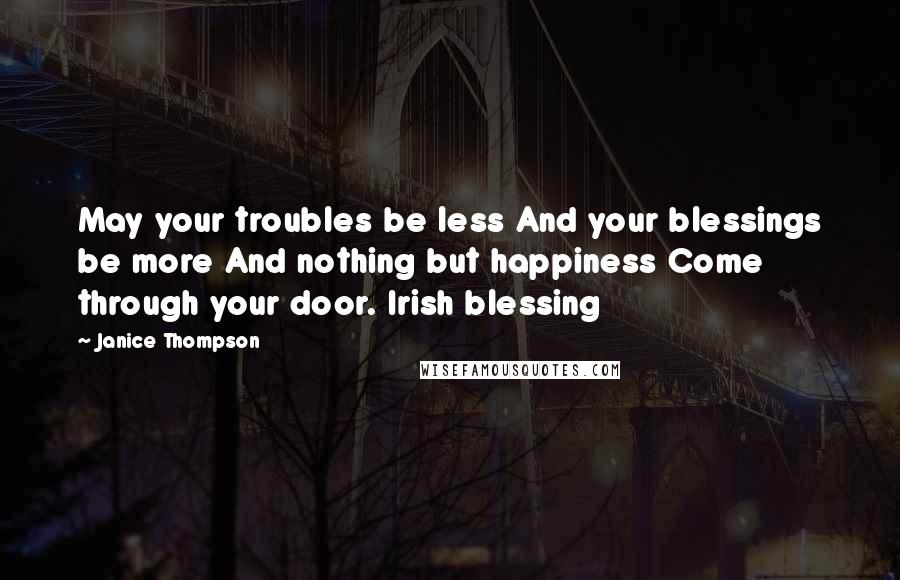 May your troubles be less And your blessings be more And nothing but happiness Come through your door. Irish blessing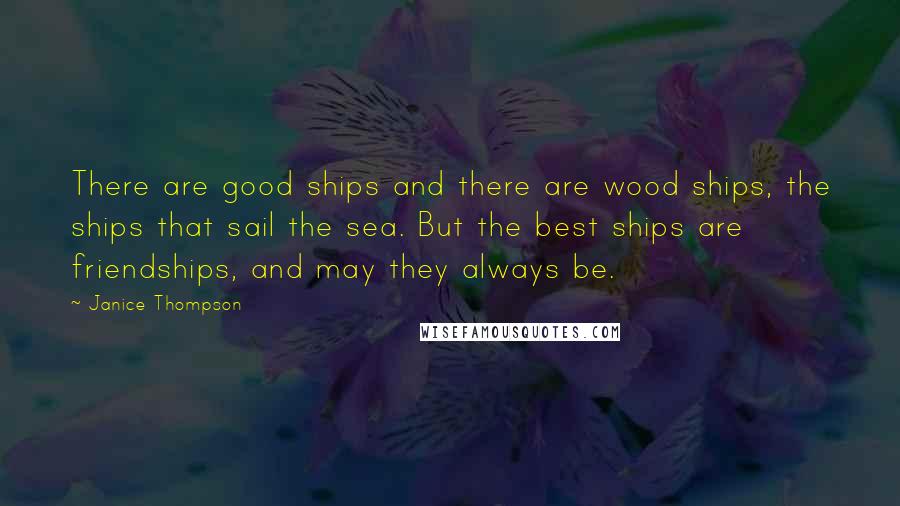 There are good ships and there are wood ships, the ships that sail the sea. But the best ships are friendships, and may they always be.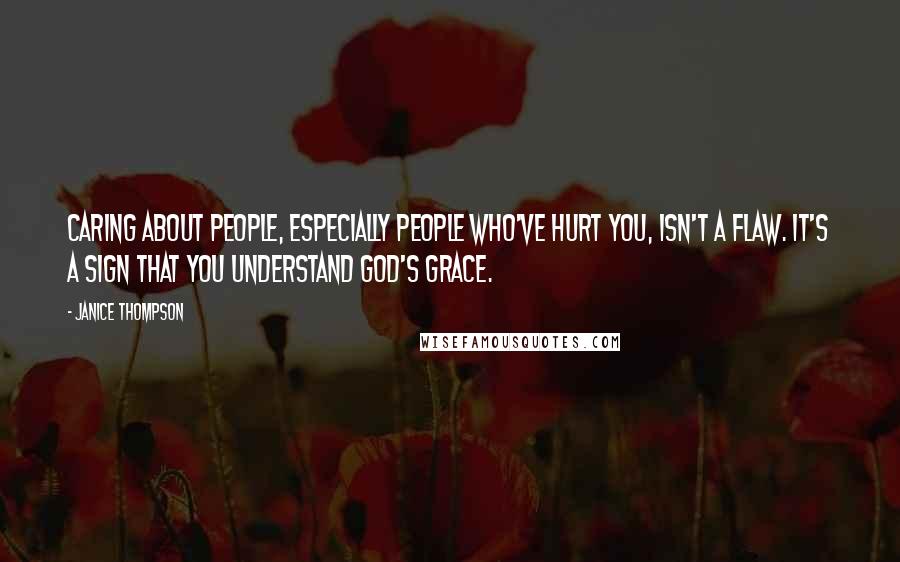 Caring about people, especially people who've hurt you, isn't a flaw. It's a sign that you understand God's grace.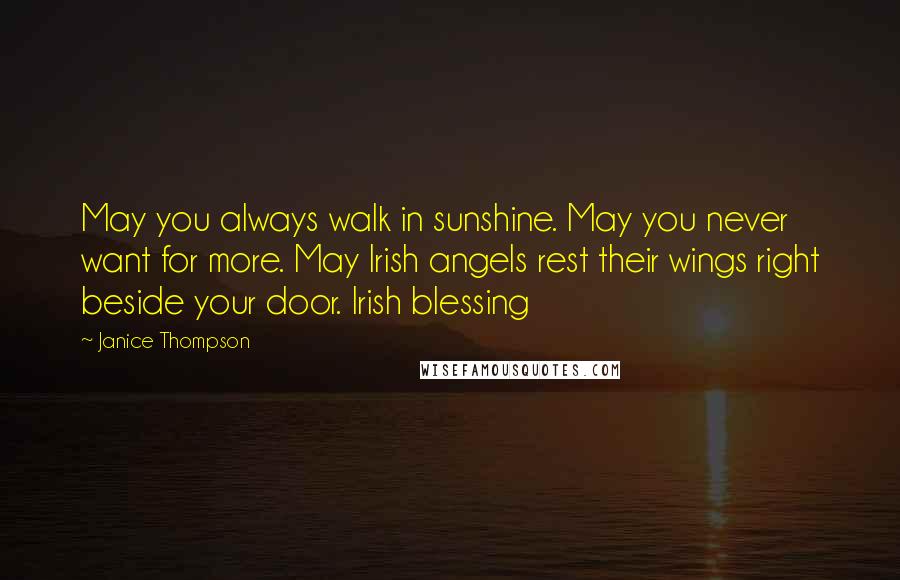 May you always walk in sunshine. May you never want for more. May Irish angels rest their wings right beside your door. Irish blessing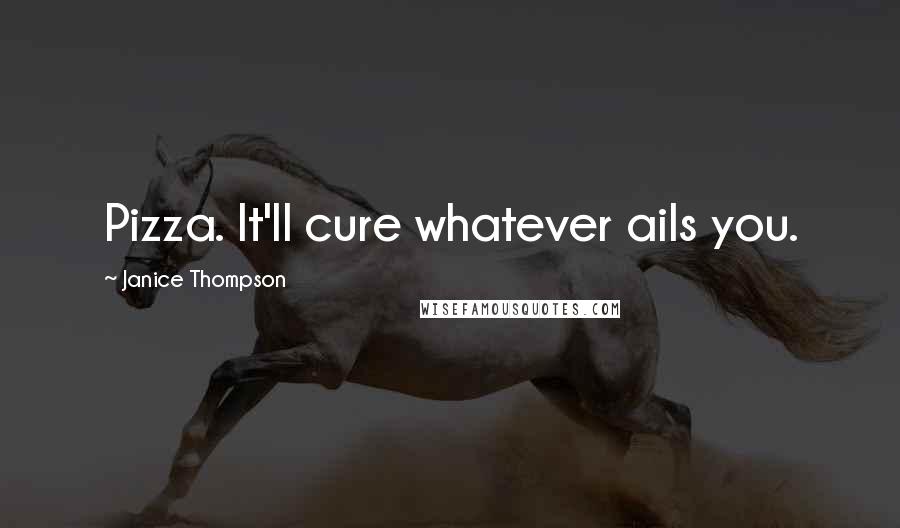 Pizza. It'll cure whatever ails you.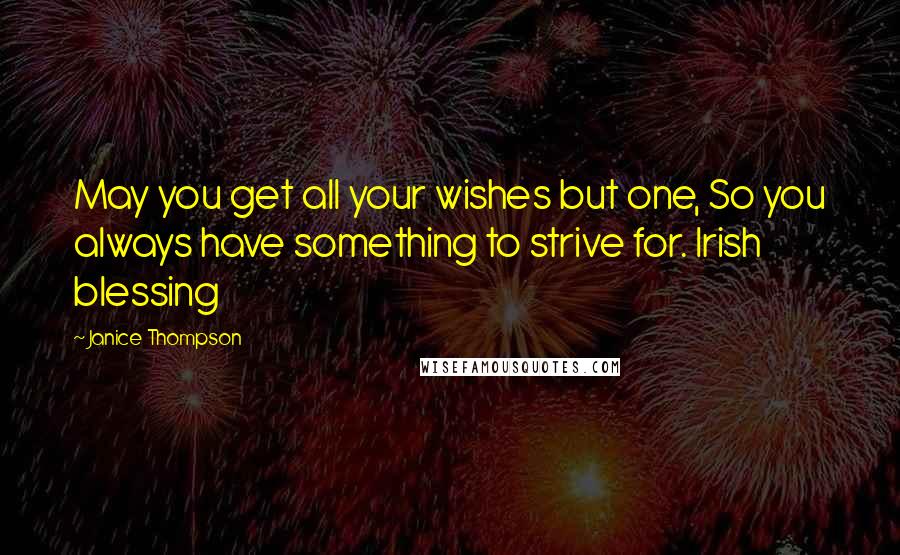 May you get all your wishes but one, So you always have something to strive for. Irish blessing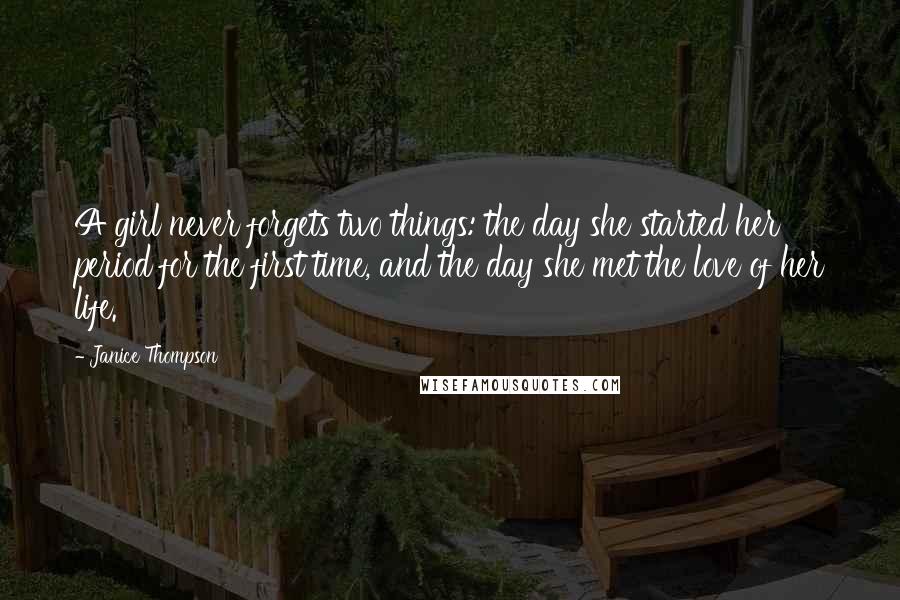 A girl never forgets two things: the day she started her period for the first time, and the day she met the love of her life.