Nigel Mansell Quotes
Top 10 wise famous quotes and sayings by Nigel Mansell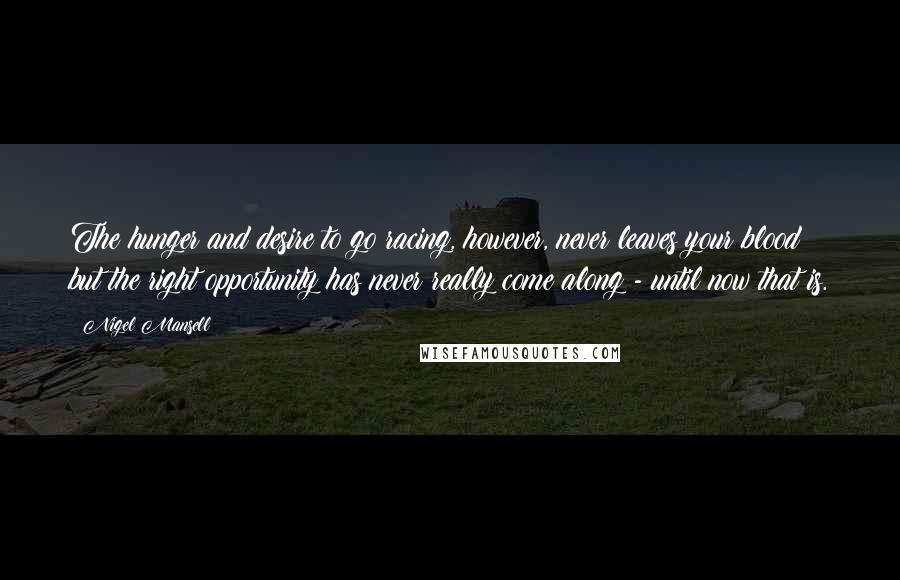 The hunger and desire to go racing, however, never leaves your blood but the right opportunity has never really come along - until now that is.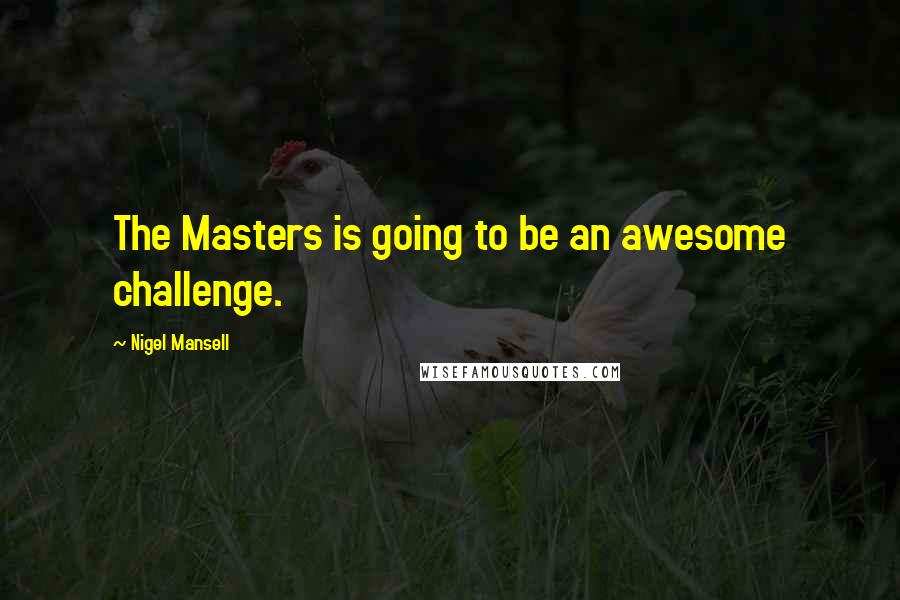 The Masters is going to be an awesome challenge.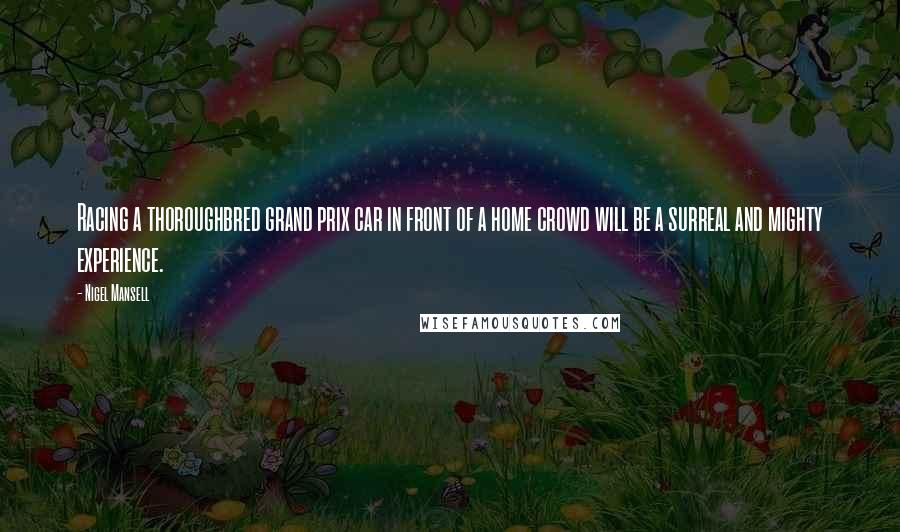 Racing a thoroughbred grand prix car in front of a home crowd will be a surreal and mighty experience.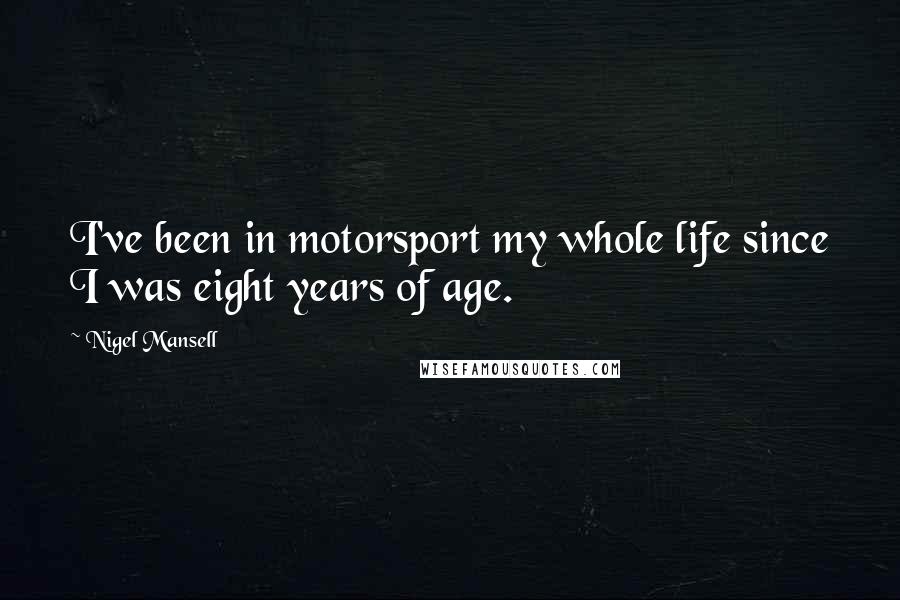 I've been in motorsport my whole life since I was eight years of age.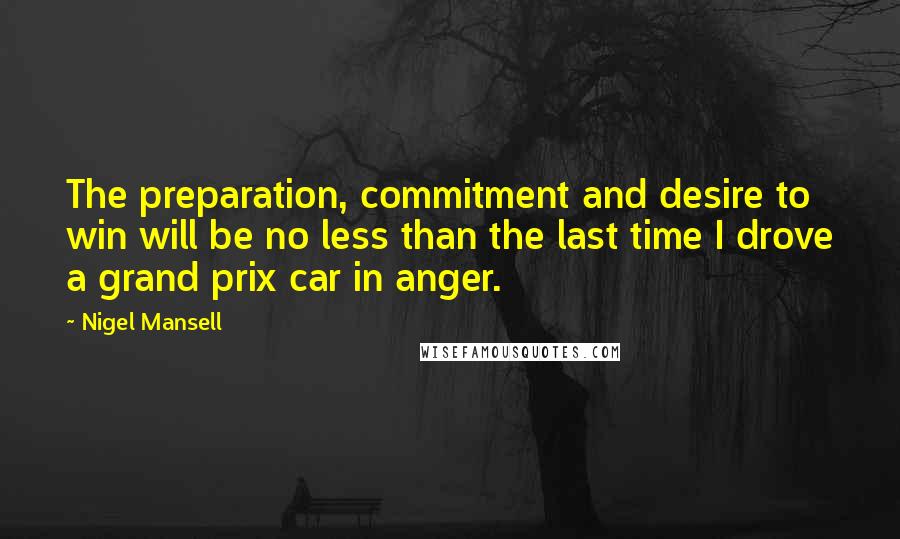 The preparation, commitment and desire to win will be no less than the last time I drove a grand prix car in anger.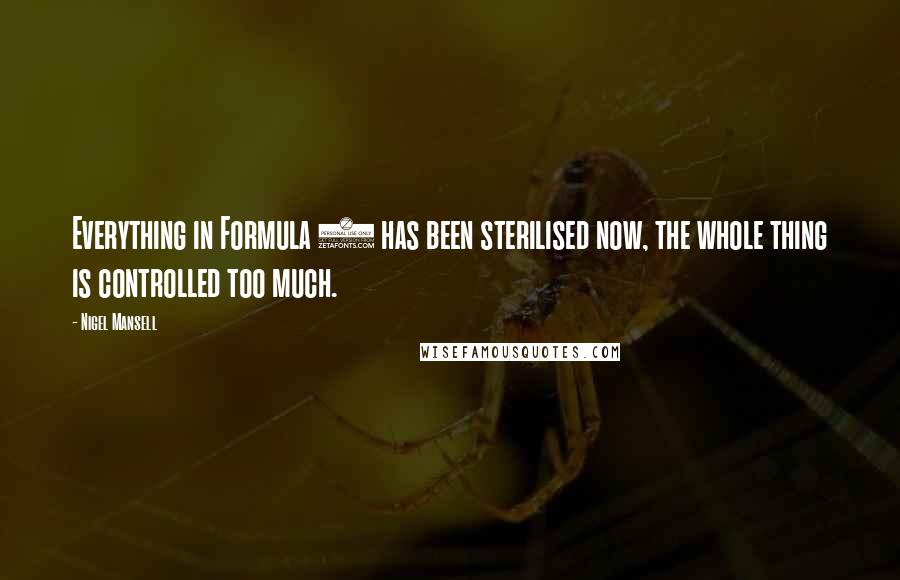 Everything in Formula 1 has been sterilised now, the whole thing is controlled too much.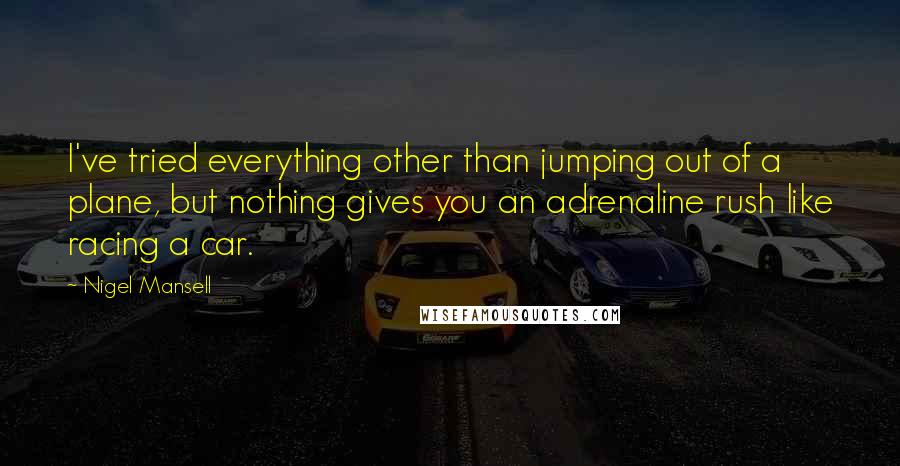 I've tried everything other than jumping out of a plane, but nothing gives you an adrenaline rush like racing a car.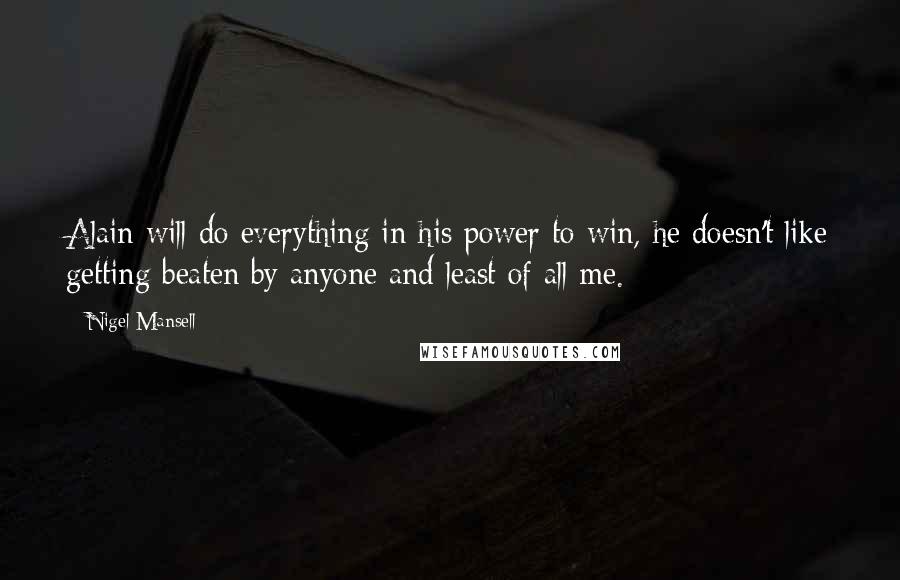 Alain will do everything in his power to win, he doesn't like getting beaten by anyone and least of all me.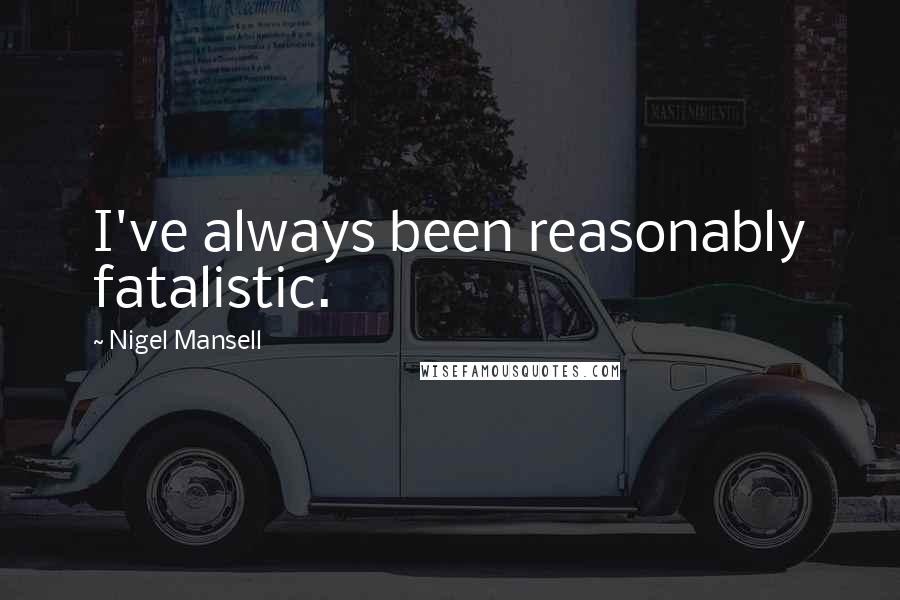 I've always been reasonably fatalistic.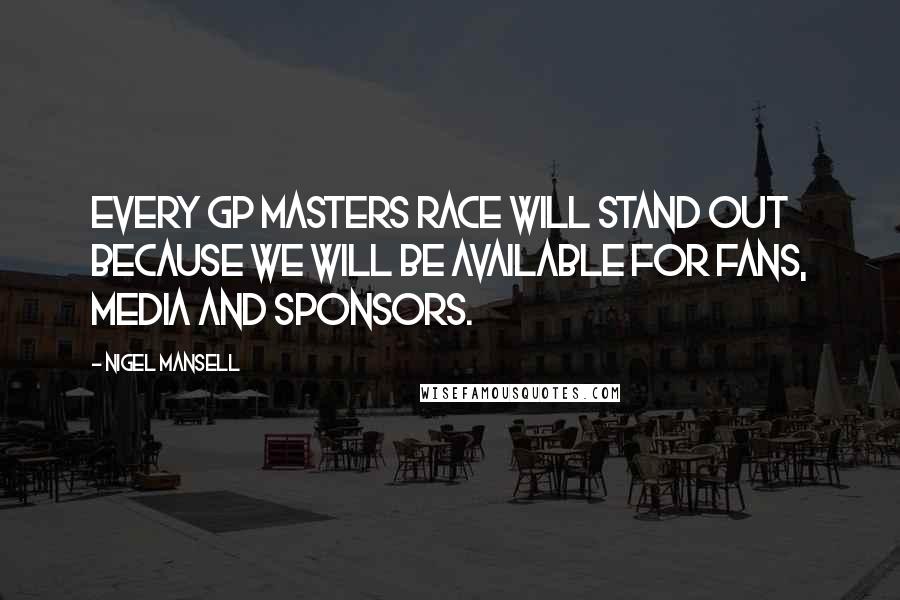 Every GP Masters race will stand out because we will be available for fans, media and sponsors.