Emily Bleeker Quotes
Top 10 wise famous quotes and sayings by Emily Bleeker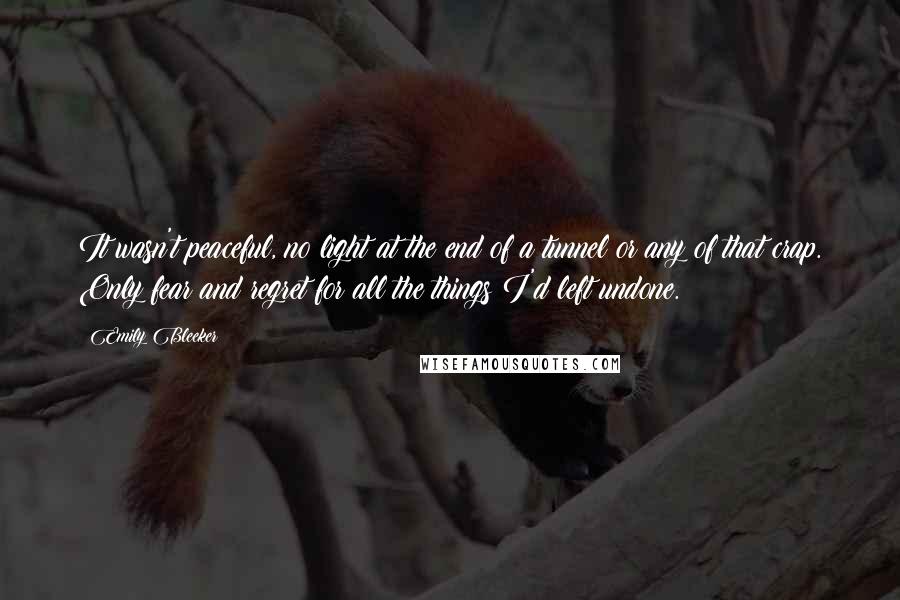 It wasn't peaceful, no light at the end of a tunnel or any of that crap. Only fear and regret for all the things I'd left undone.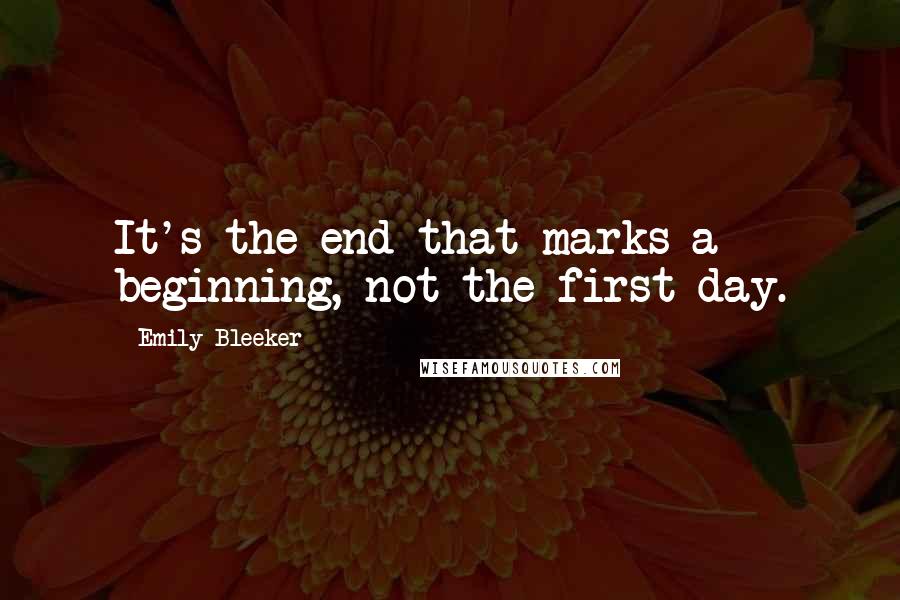 It's the end that marks a beginning, not the first day.
You can't assume everything's okay inside the house just because the paint isn't peeling and the yard is neatly mowed.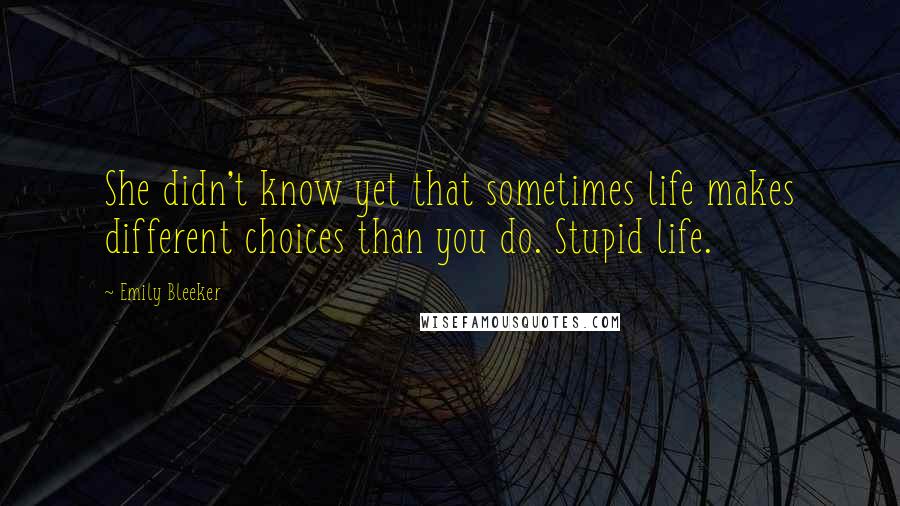 She didn't know yet that sometimes life makes different choices than you do. Stupid life.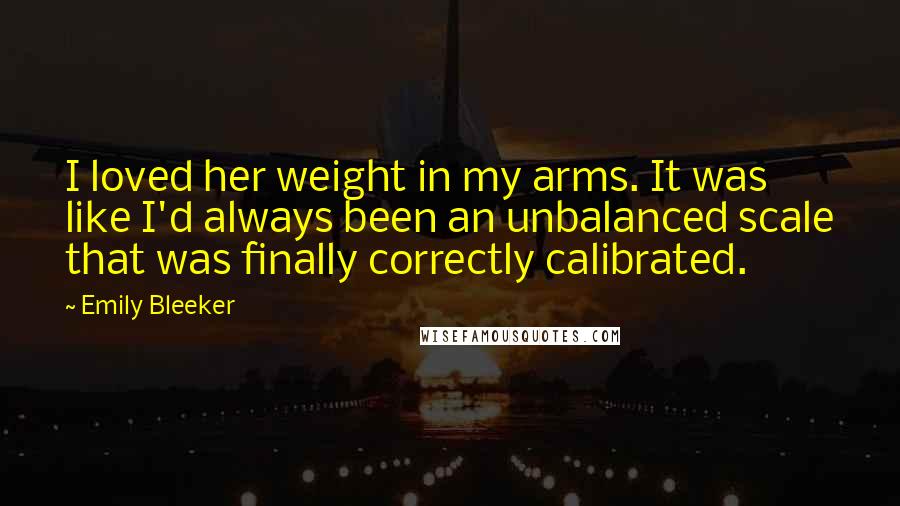 I loved her weight in my arms. It was like I'd always been an unbalanced scale that was finally correctly calibrated.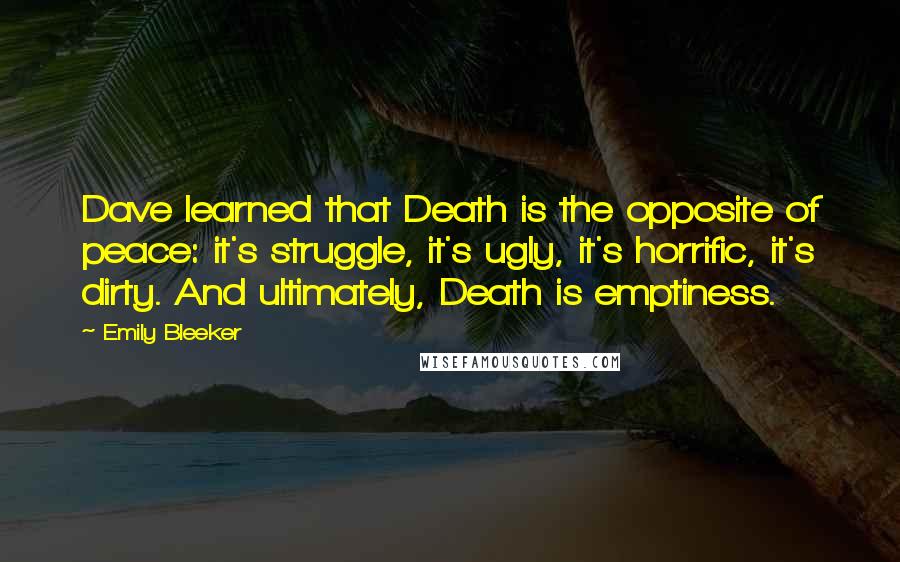 Dave learned that Death is the opposite of peace: it's struggle, it's ugly, it's horrific, it's dirty. And ultimately, Death is emptiness.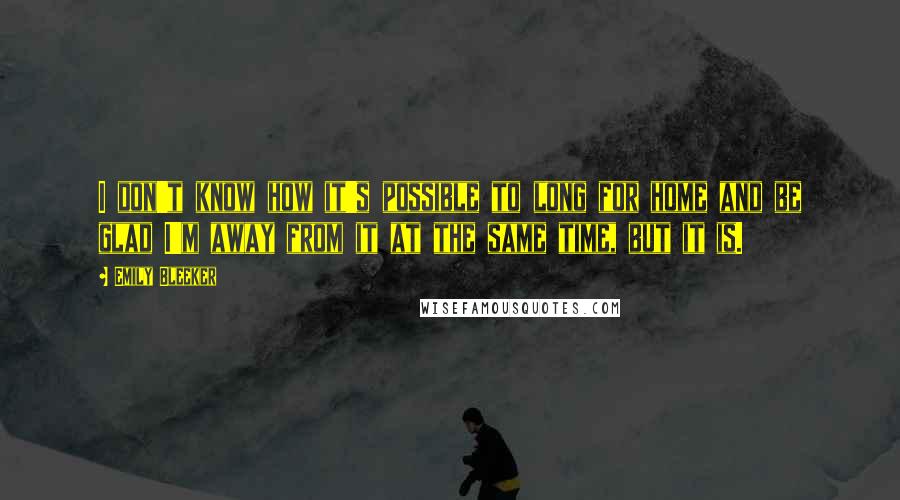 I don't know how it's possible to long for home and be glad I'm away from it at the same time, but it is.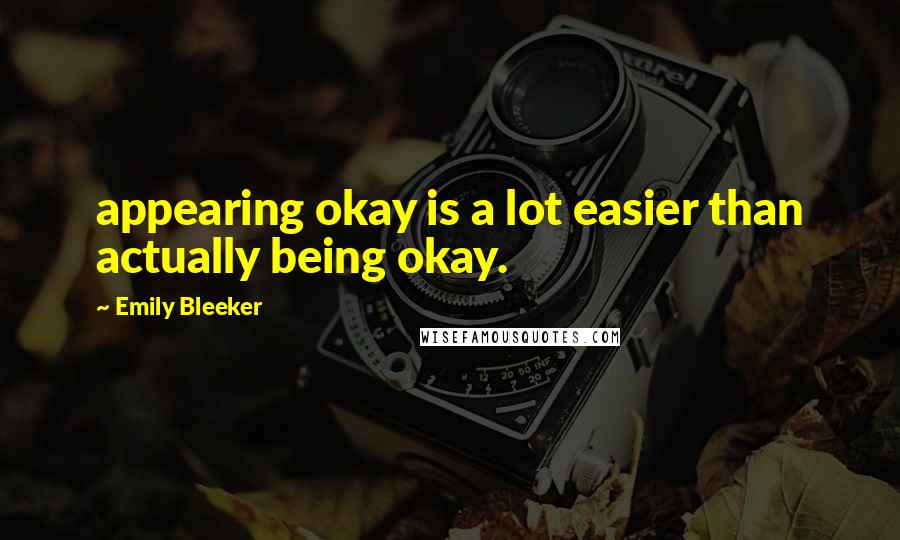 appearing okay is a lot easier than actually being okay.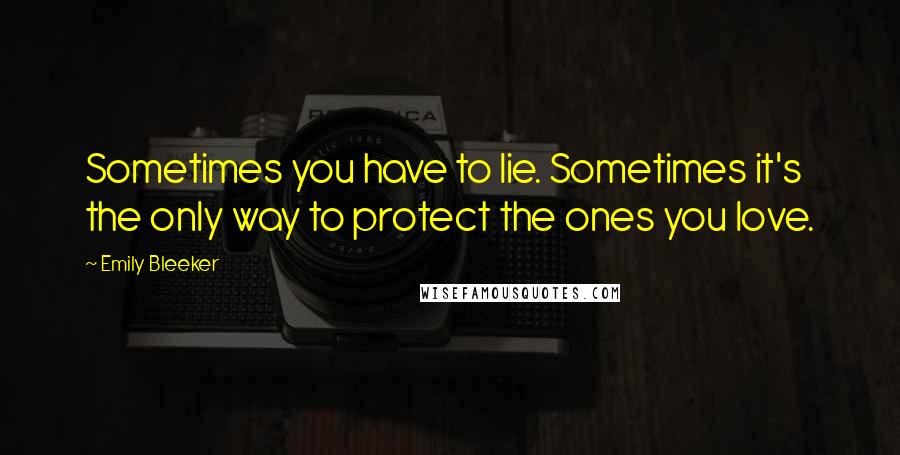 Sometimes you have to lie. Sometimes it's the only way to protect the ones you love.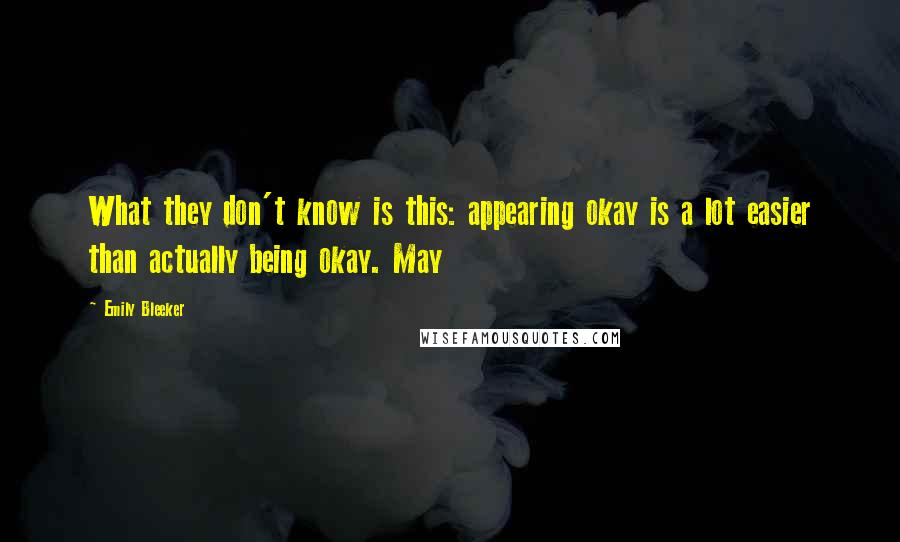 What they don't know is this: appearing okay is a lot easier than actually being okay. May