Jane Russell Quotes
Top 7 wise famous quotes and sayings by Jane Russell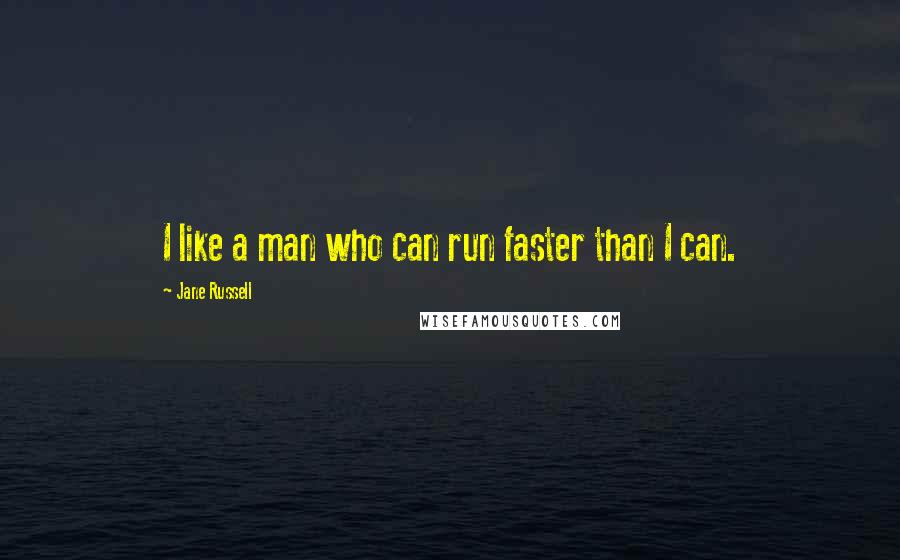 I like a man who can run faster than I can.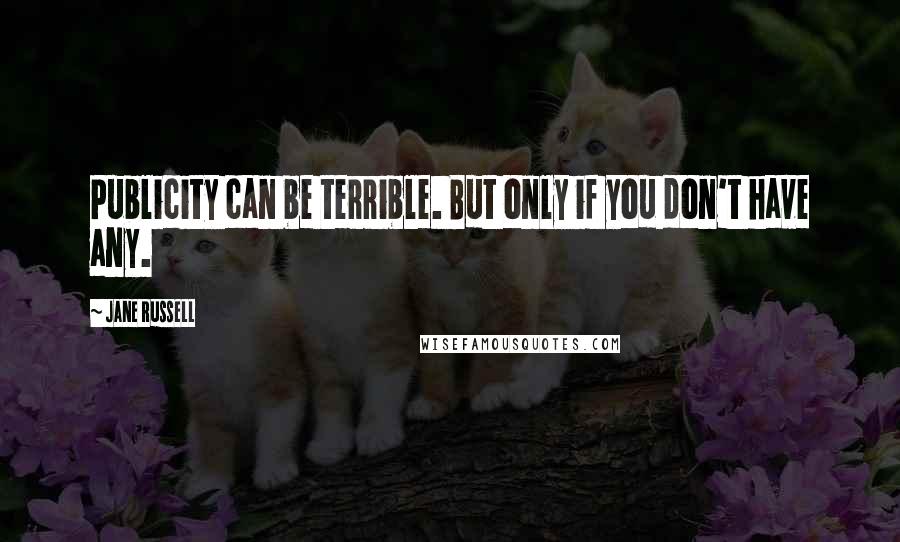 Publicity can be terrible. But only if you don't have any.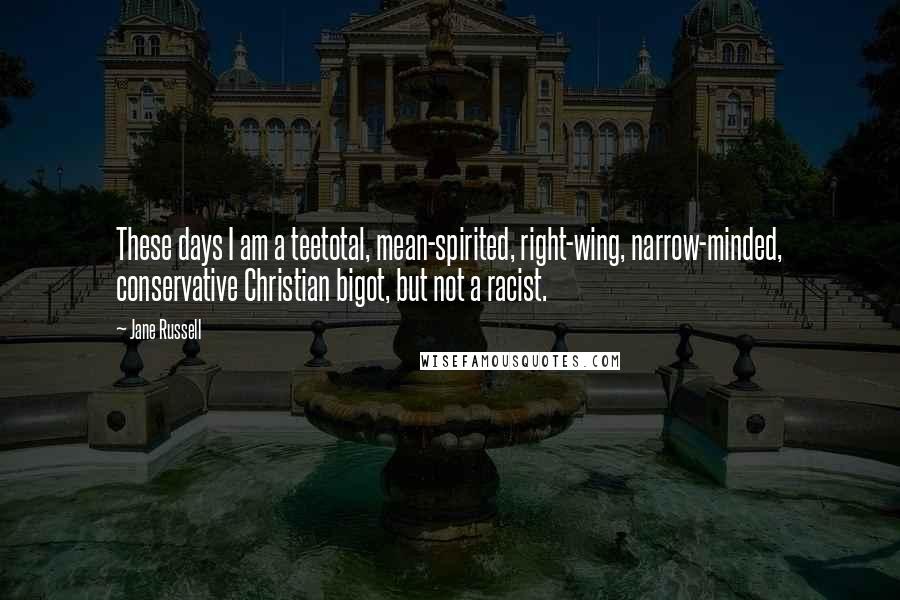 These days I am a teetotal, mean-spirited, right-wing, narrow-minded, conservative Christian bigot, but not a racist.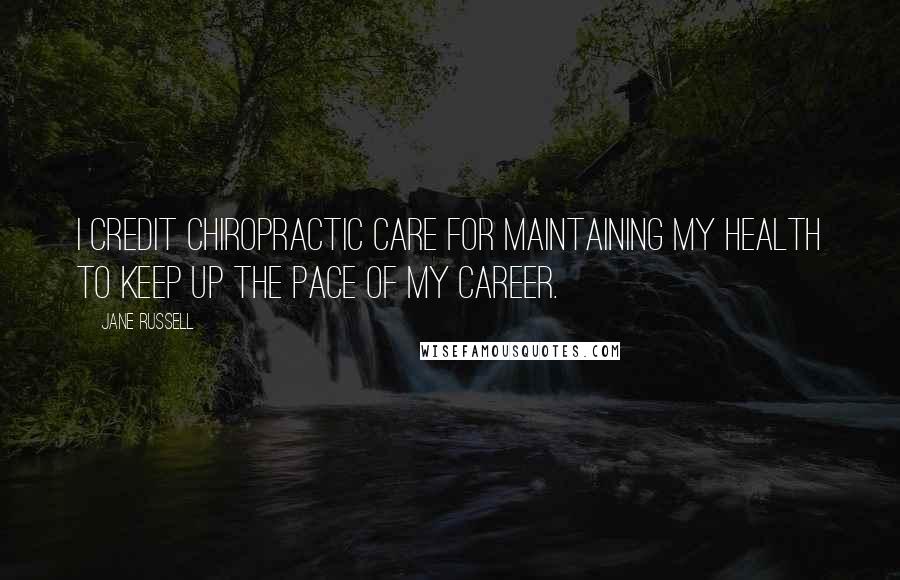 I credit chiropractic care for maintaining my health to keep up the pace of my career.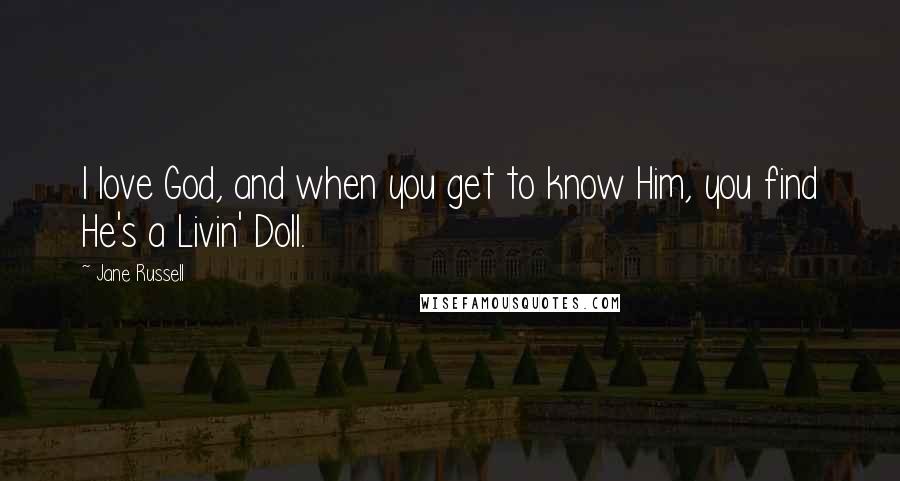 I love God, and when you get to know Him, you find He's a Livin' Doll.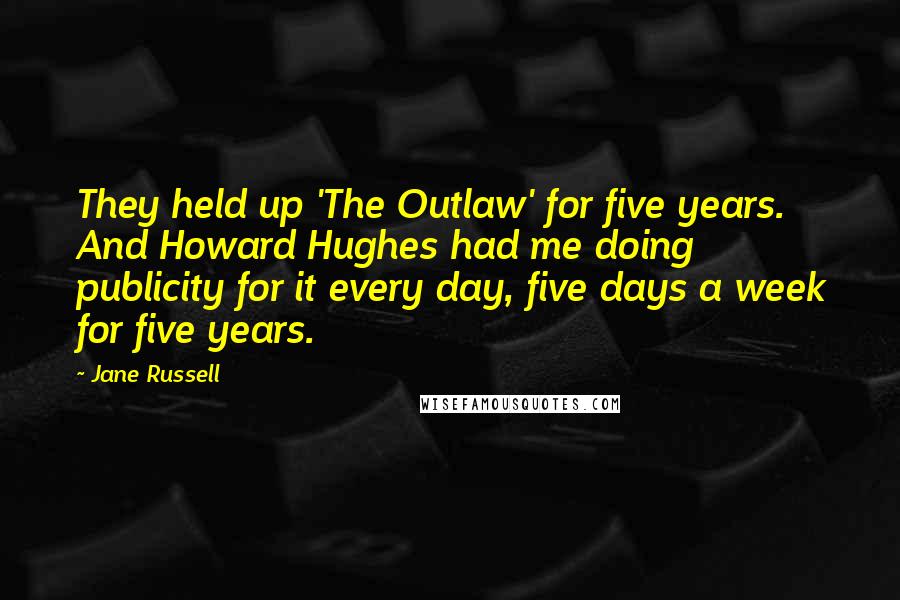 They held up 'The Outlaw' for five years. And Howard Hughes had me doing publicity for it every day, five days a week for five years.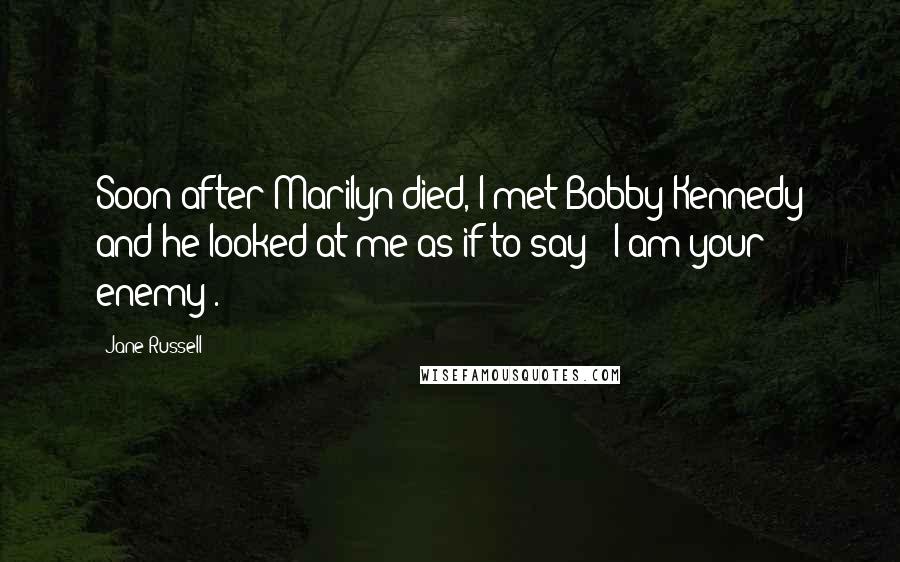 Soon after Marilyn died, I met Bobby Kennedy and he looked at me as if to say: 'I am your enemy'.