James Bovard Quotes
Top 27 wise famous quotes and sayings by James Bovard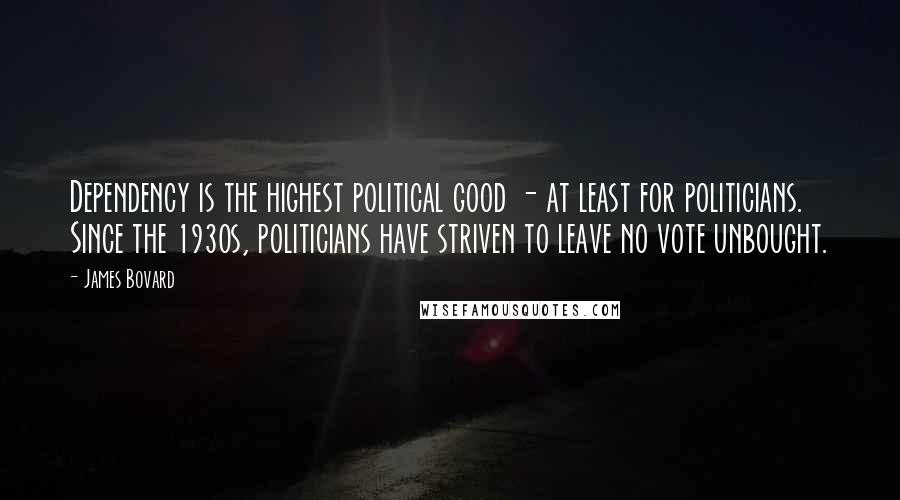 Dependency is the highest political good - at least for politicians. Since the 1930s, politicians have striven to leave no vote unbought.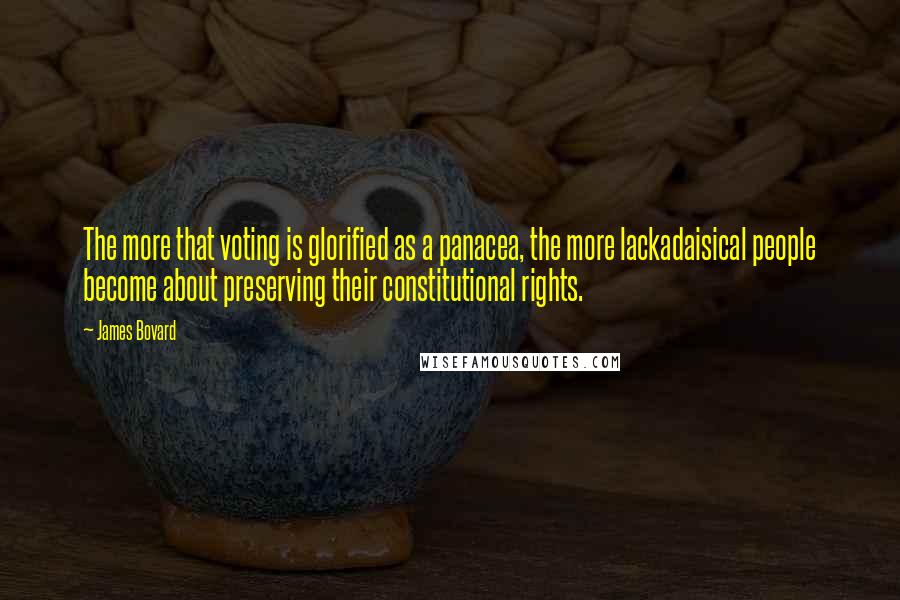 The more that voting is glorified as a panacea, the more lackadaisical people become about preserving their constitutional rights.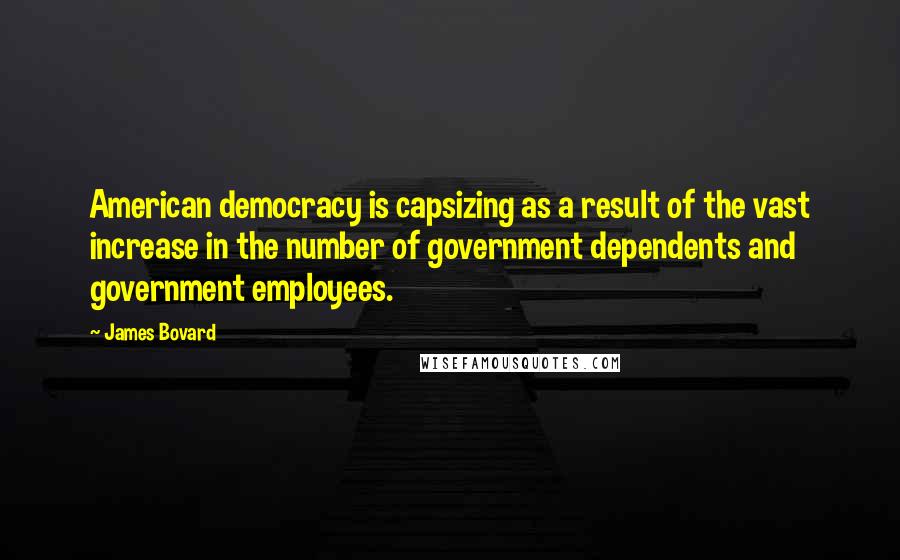 American democracy is capsizing as a result of the vast increase in the number of government dependents and government employees.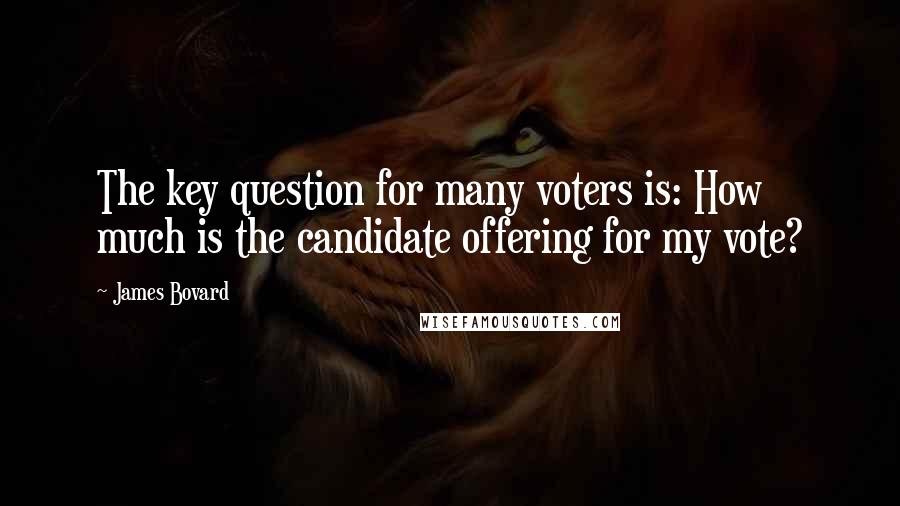 The key question for many voters is: How much is the candidate offering for my vote?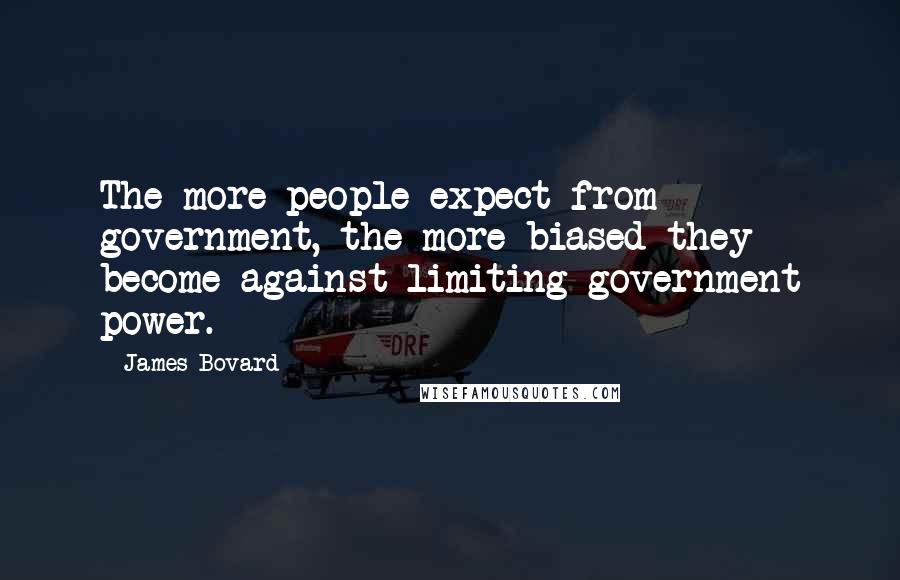 The more people expect from government, the more biased they become against limiting government power.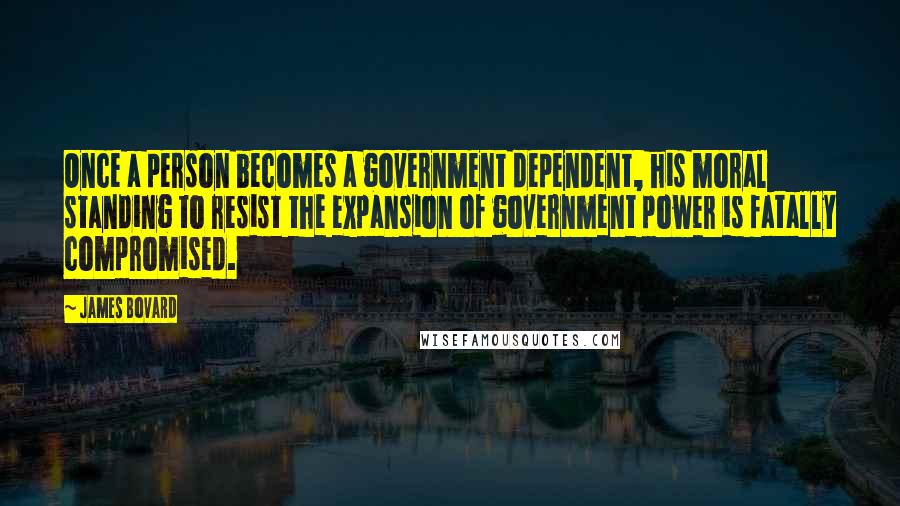 Once a person becomes a government dependent, his moral standing to resist the expansion of government power is fatally compromised.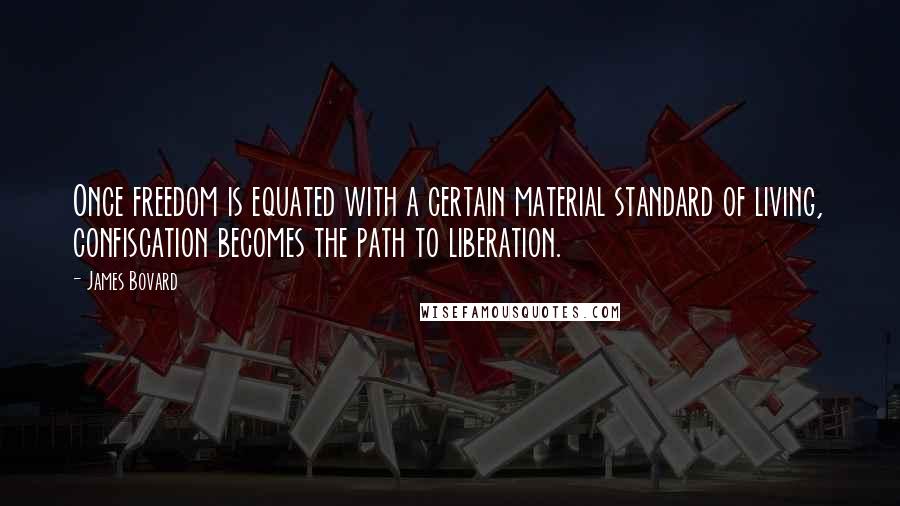 Once freedom is equated with a certain material standard of living, confiscation becomes the path to liberation.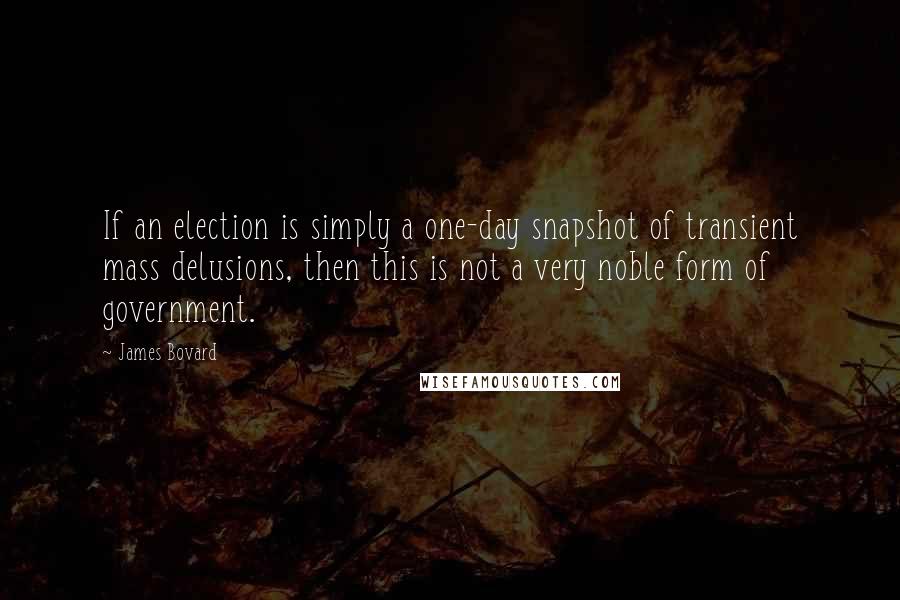 If an election is simply a one-day snapshot of transient mass delusions, then this is not a very noble form of government.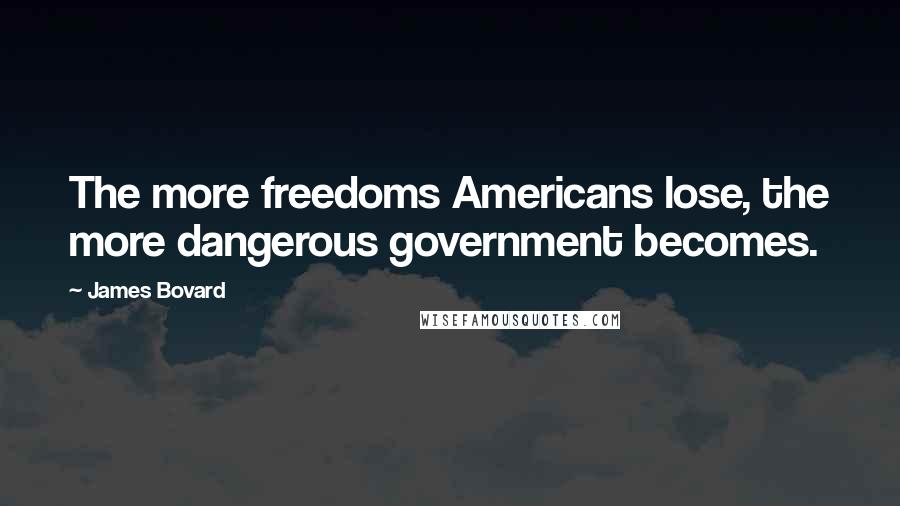 The more freedoms Americans lose, the more dangerous government becomes.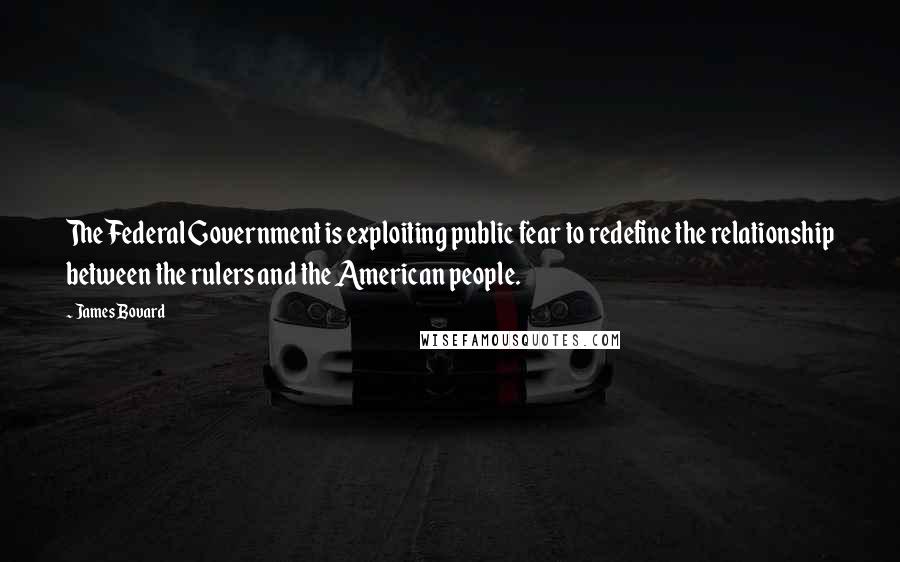 The Federal Government is exploiting public fear to redefine the relationship between the rulers and the American people.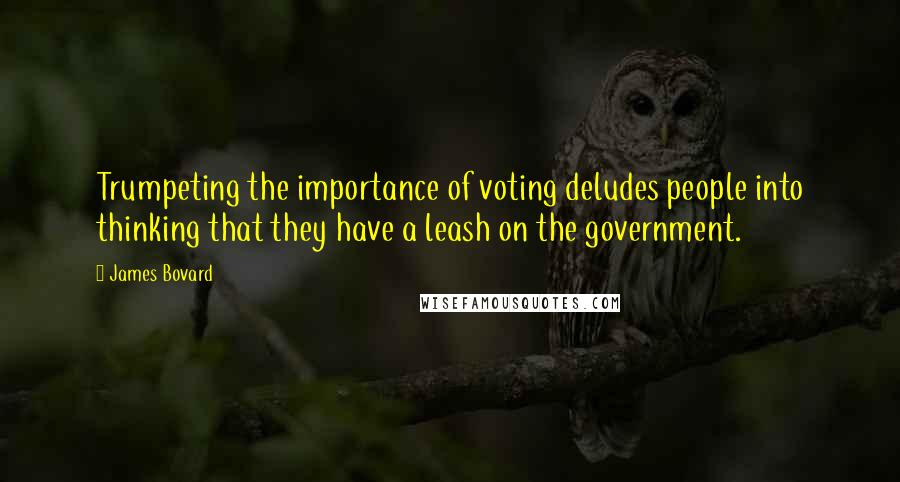 Trumpeting the importance of voting deludes people into thinking that they have a leash on the government.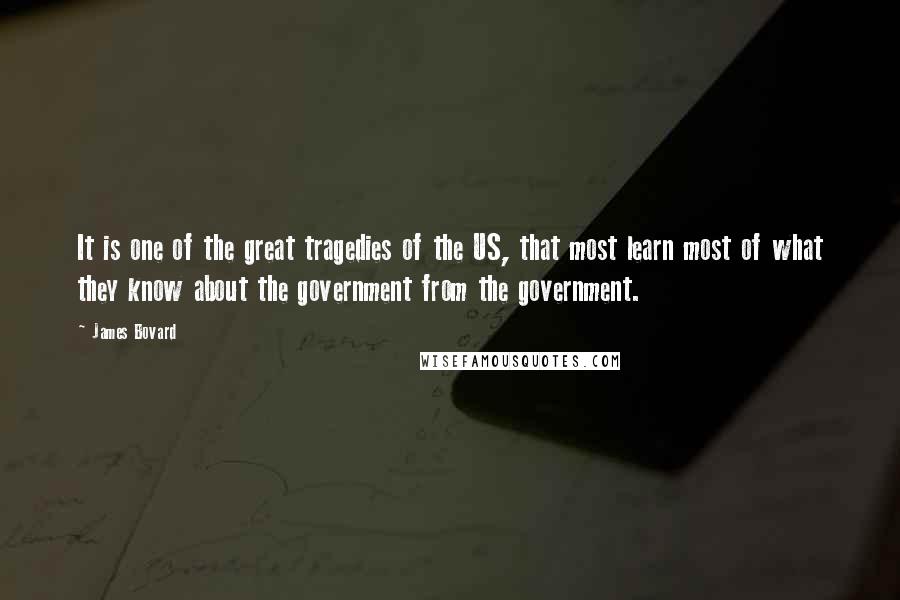 It is one of the great tragedies of the US, that most learn most of what they know about the government from the government.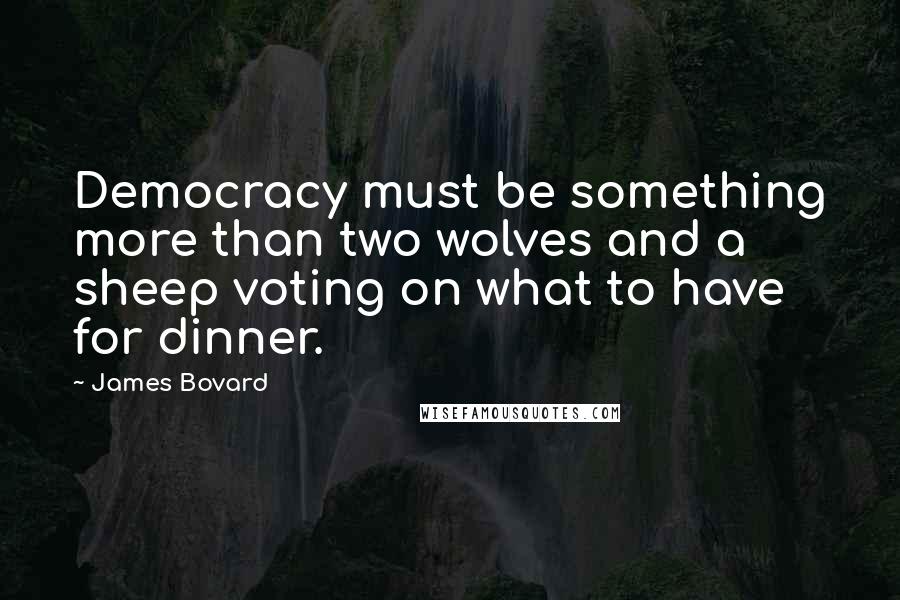 Democracy must be something more than two wolves and a sheep voting on what to have for dinner.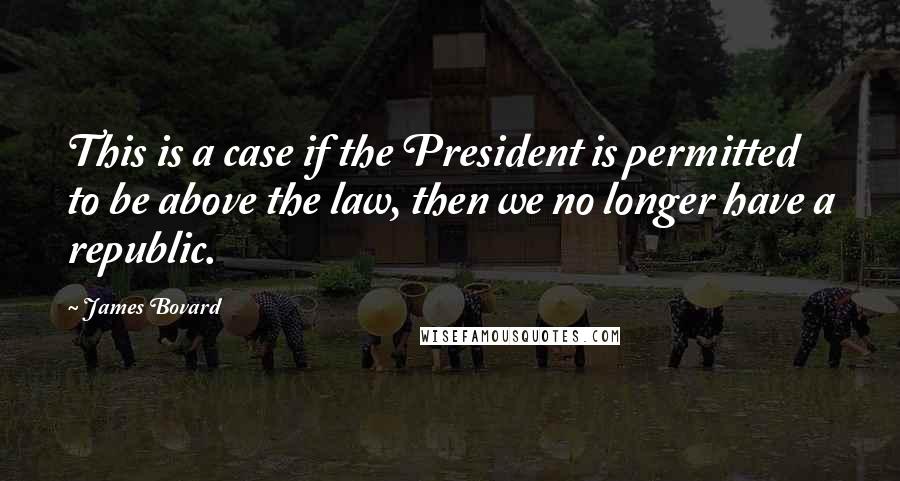 This is a case if the President is permitted to be above the law, then we no longer have a republic.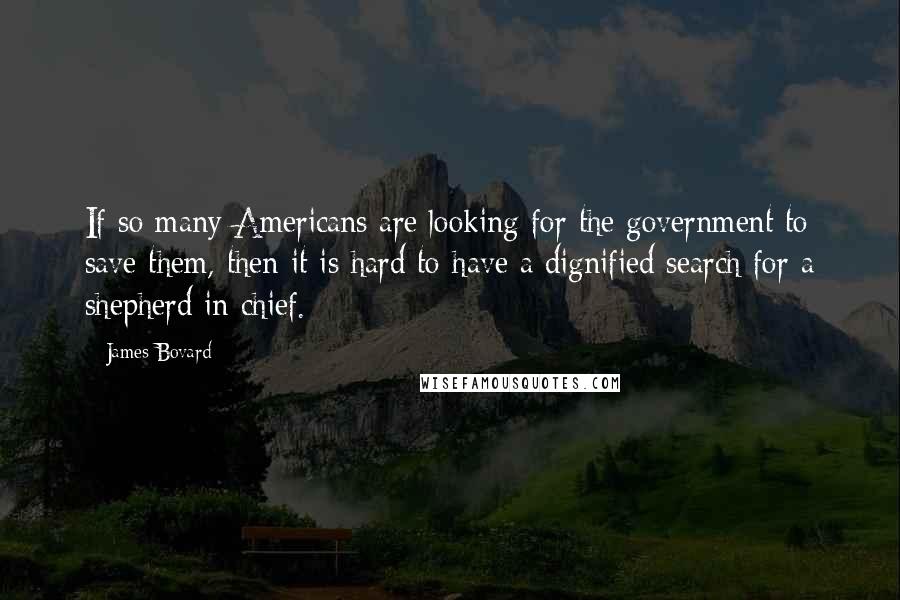 If so many Americans are looking for the government to save them, then it is hard to have a dignified search for a shepherd in chief.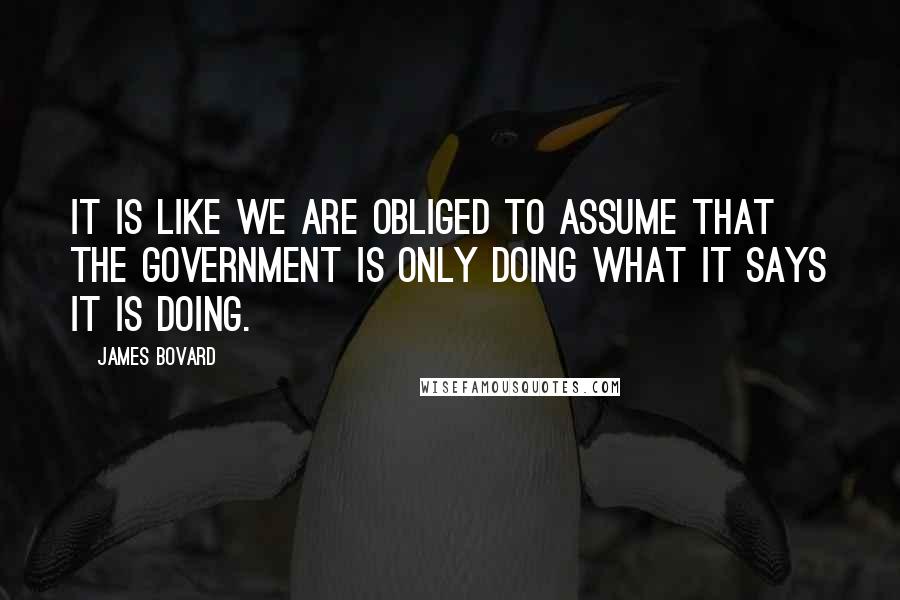 It is like we are obliged to assume that the government is only doing what it says it is doing.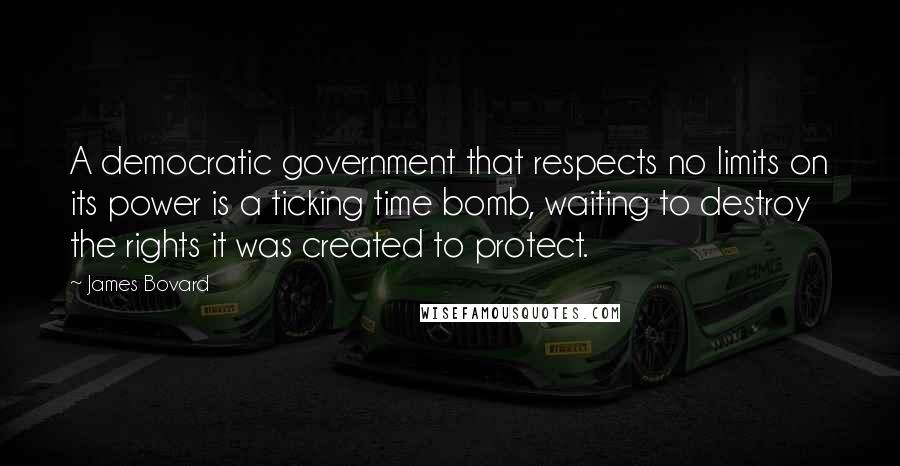 A democratic government that respects no limits on its power is a ticking time bomb, waiting to destroy the rights it was created to protect.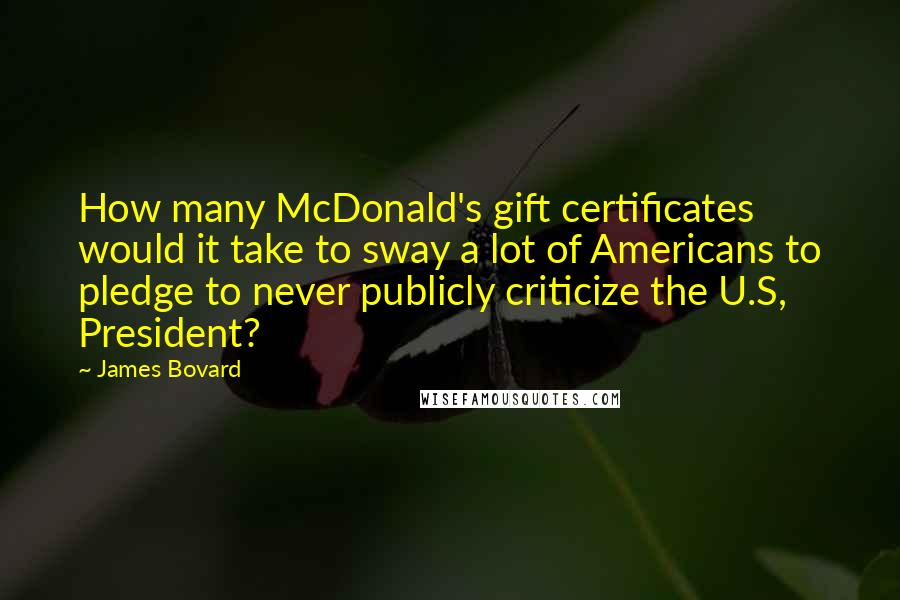 How many McDonald's gift certificates would it take to sway a lot of Americans to pledge to never publicly criticize the U.S, President?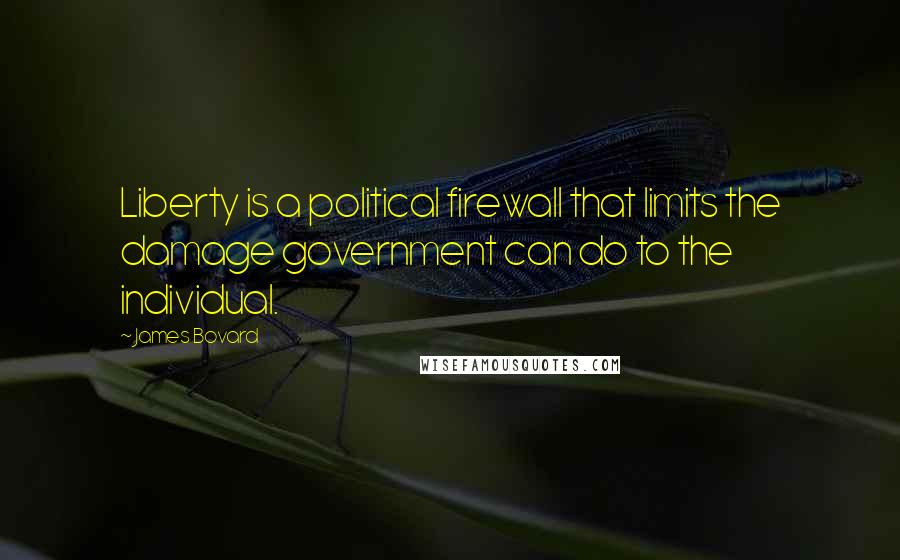 Liberty is a political firewall that limits the damage government can do to the individual.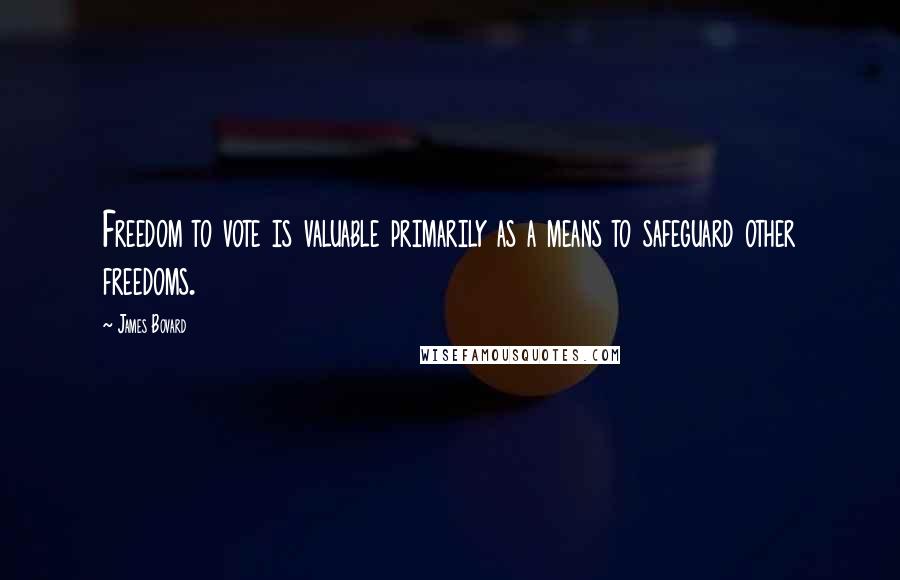 Freedom to vote is valuable primarily as a means to safeguard other freedoms.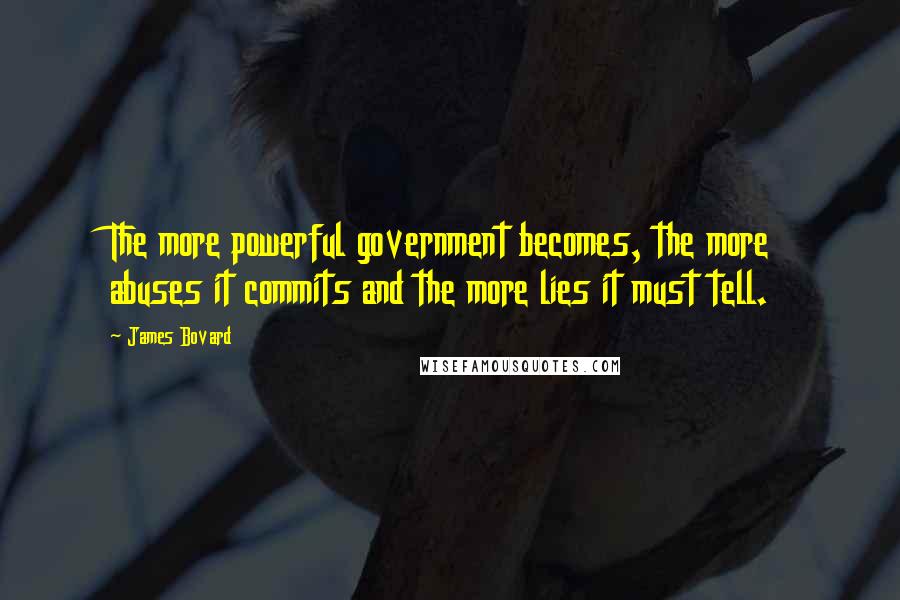 The more powerful government becomes, the more abuses it commits and the more lies it must tell.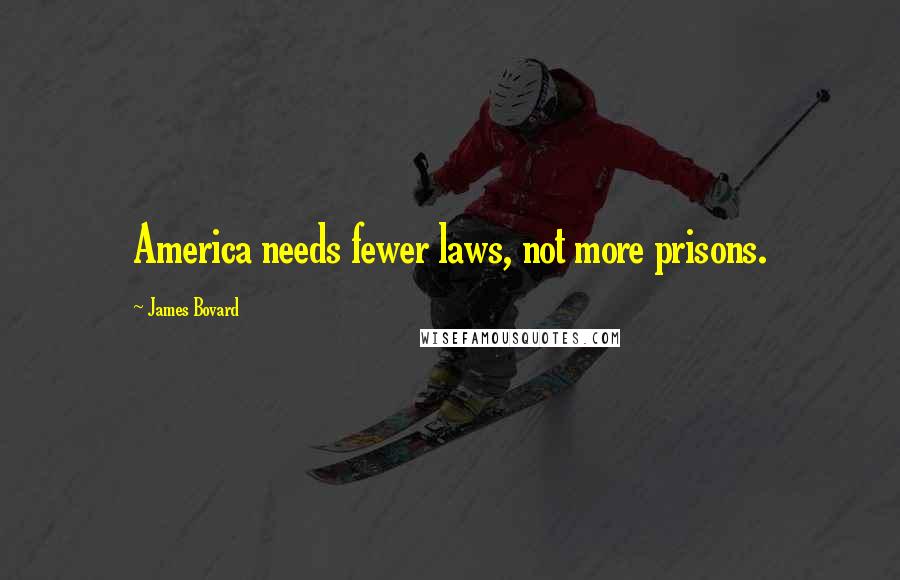 America needs fewer laws, not more prisons.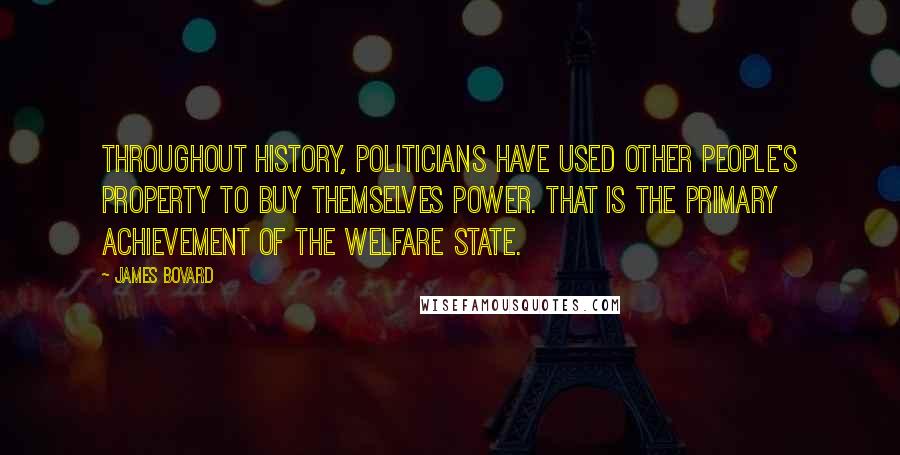 Throughout history, politicians have used other people's property to buy themselves power. That is the primary achievement of the welfare state.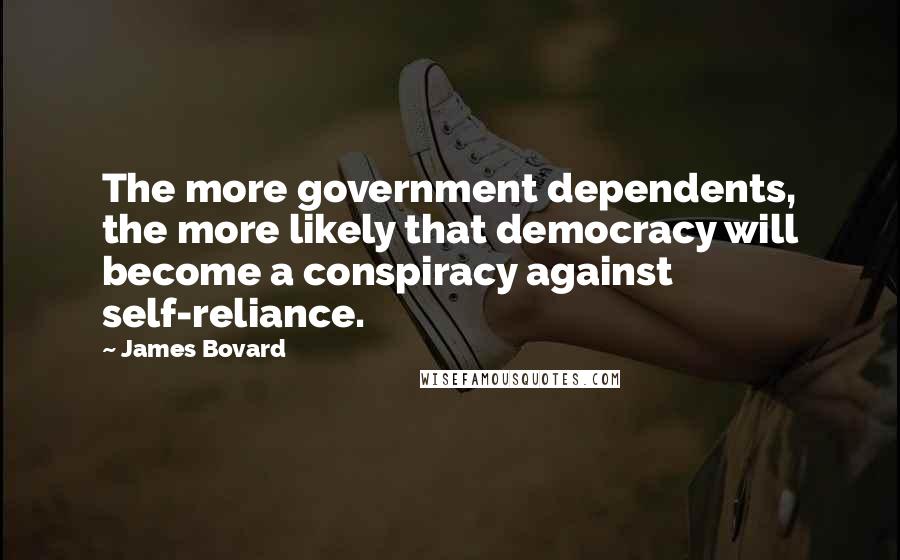 The more government dependents, the more likely that democracy will become a conspiracy against self-reliance.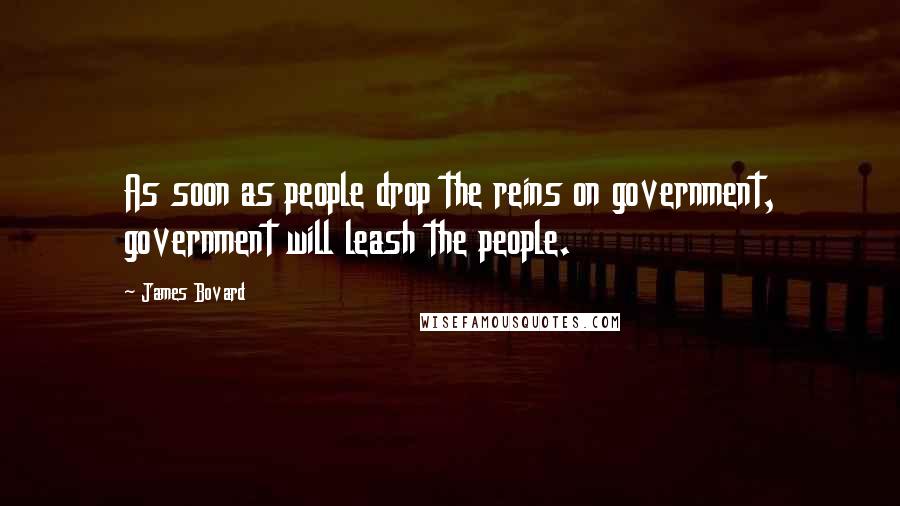 As soon as people drop the reins on government, government will leash the people.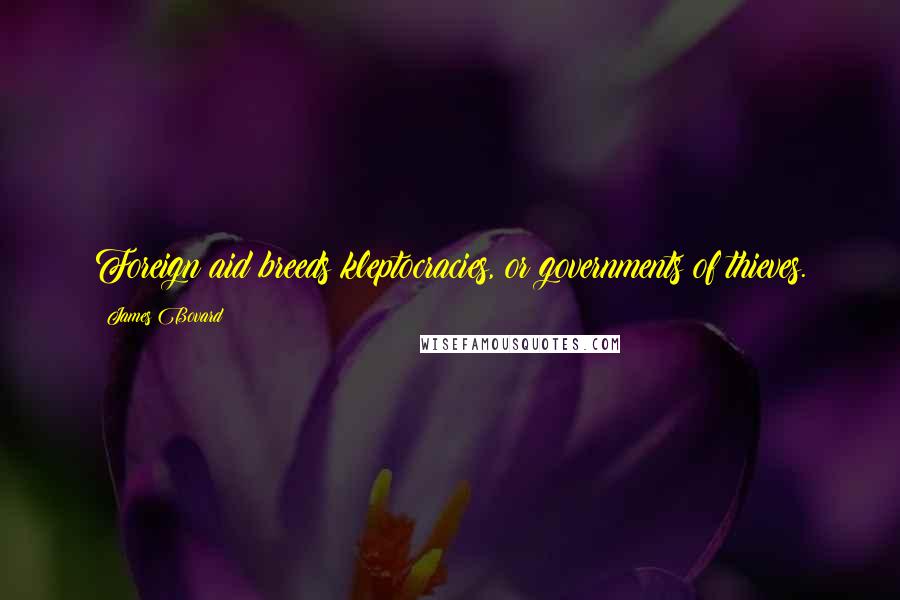 Foreign aid breeds kleptocracies, or governments of thieves.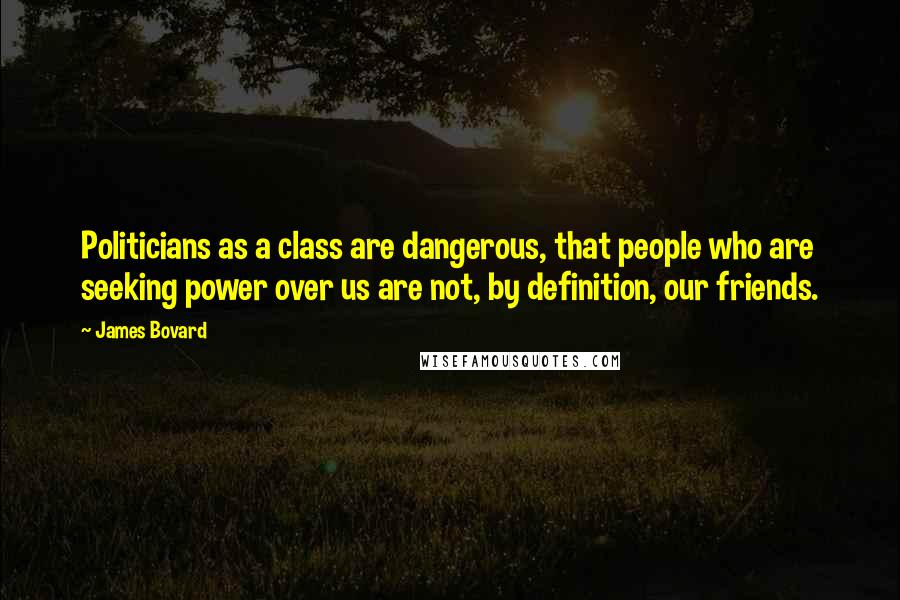 Politicians as a class are dangerous, that people who are seeking power over us are not, by definition, our friends.