Jaha Knight Quotes
Top 5 wise famous quotes and sayings by Jaha Knight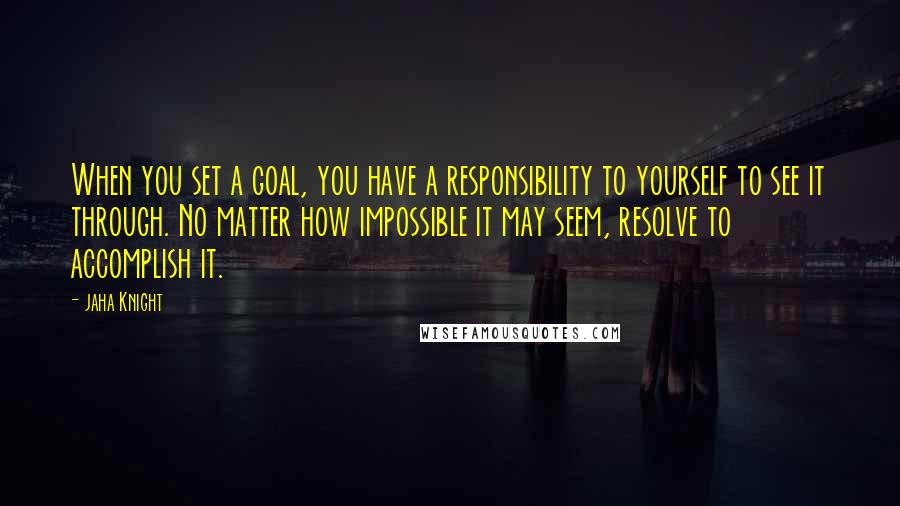 When you set a goal, you have a responsibility to yourself to see it through. No matter how impossible it may seem, resolve to accomplish it.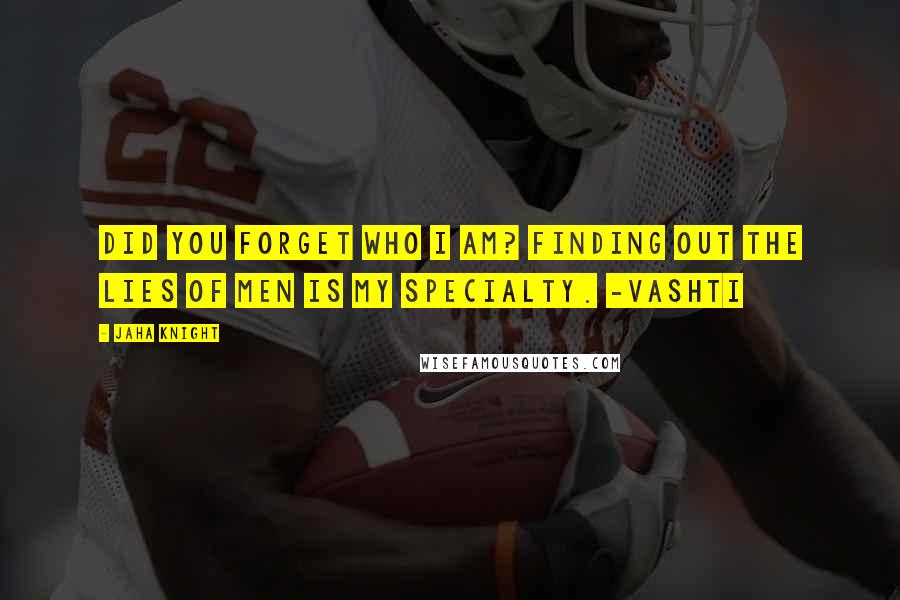 Did you forget who I am? Finding out the lies of men is my specialty. -Vashti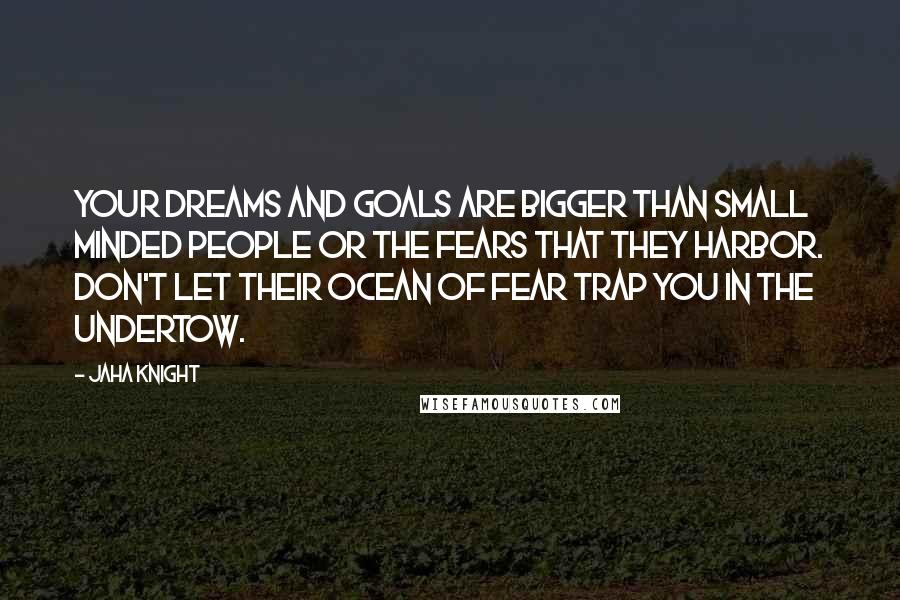 Your dreams and goals are bigger than small minded people or the fears that they harbor. Don't let their ocean of fear trap you in the undertow.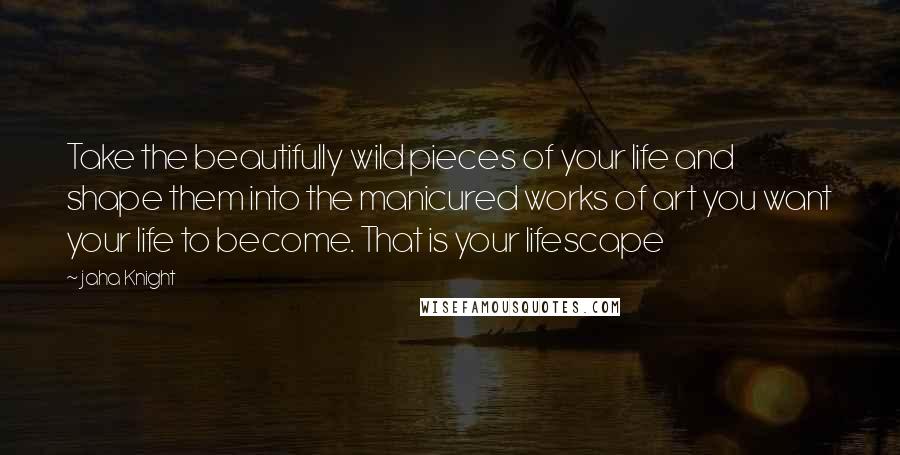 Take the beautifully wild pieces of your life and shape them into the manicured works of art you want your life to become. That is your lifescape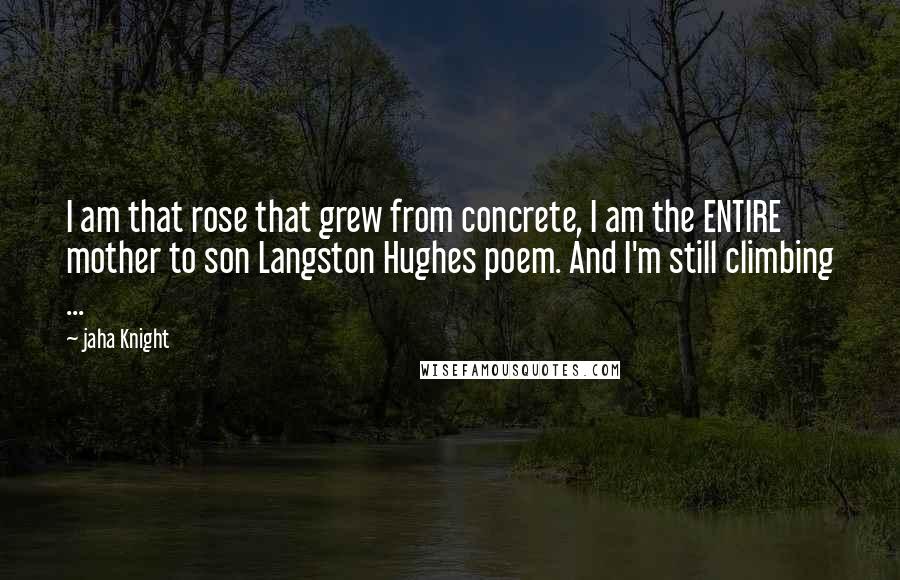 I am that rose that grew from concrete, I am the ENTIRE mother to son Langston Hughes poem. And I'm still climbing ...