J.L. Sheppard Quotes
Top 14 wise famous quotes and sayings by J.L. Sheppard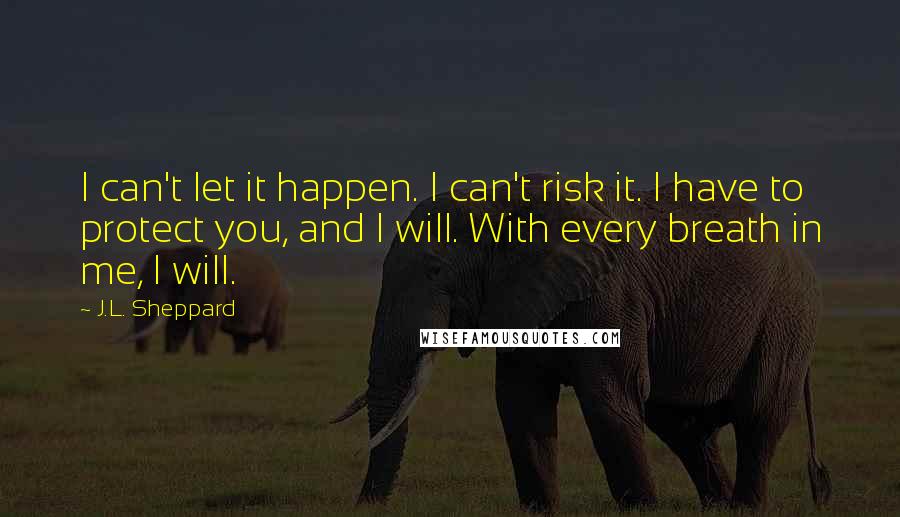 I can't let it happen. I can't risk it. I have to protect you, and I will. With every breath in me, I will.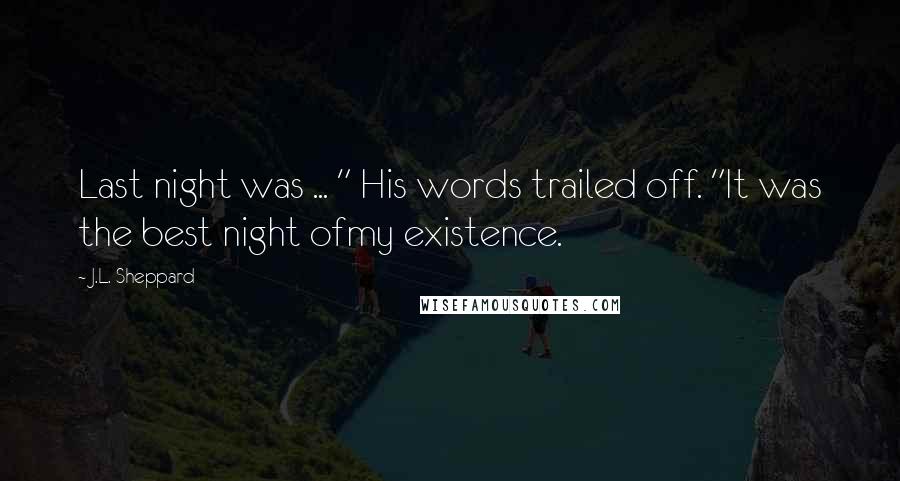 Last night was ... " His words trailed off. "It was the best night of
my existence.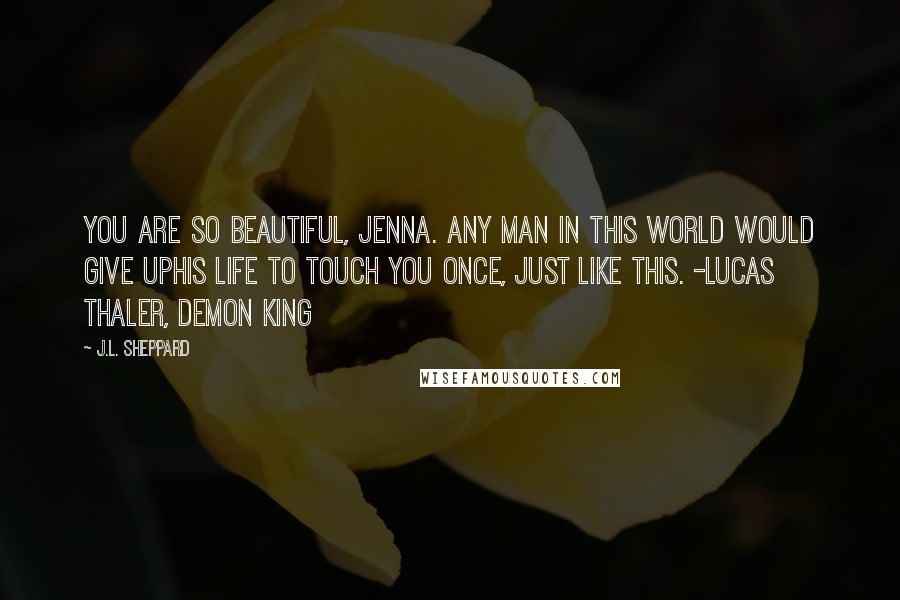 You are so beautiful, Jenna. Any man in this world would give up
his life to touch you once, just like this. -Lucas Thaler, Demon King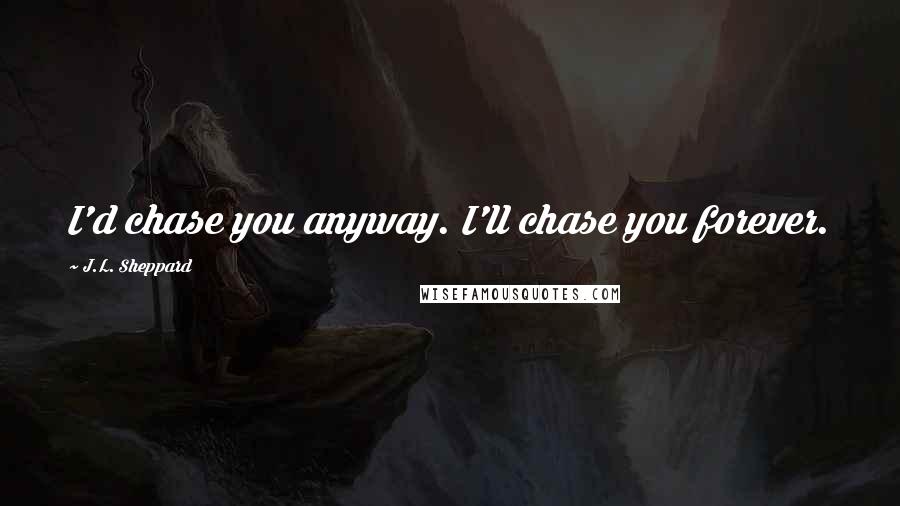 I'd chase you anyway. I'll chase you forever.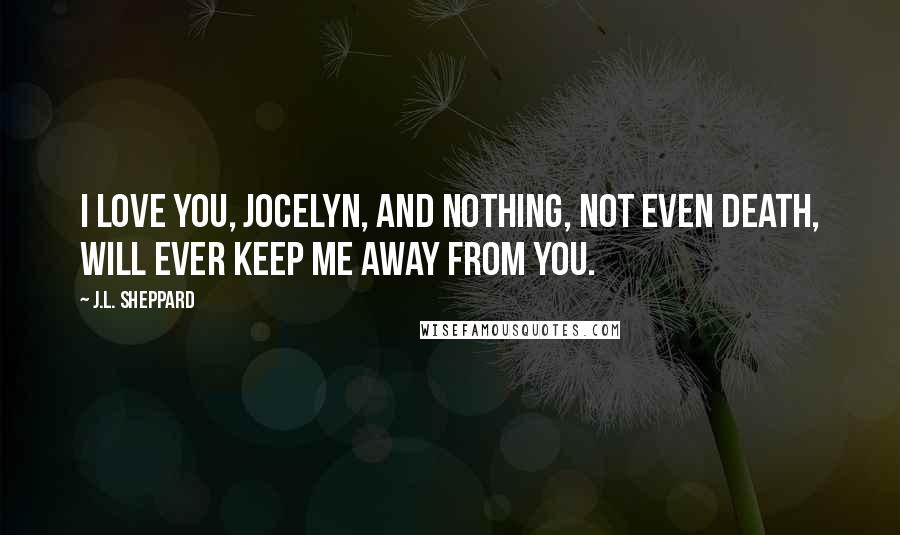 I love you, Jocelyn, and nothing, not even death, will ever keep me away from you.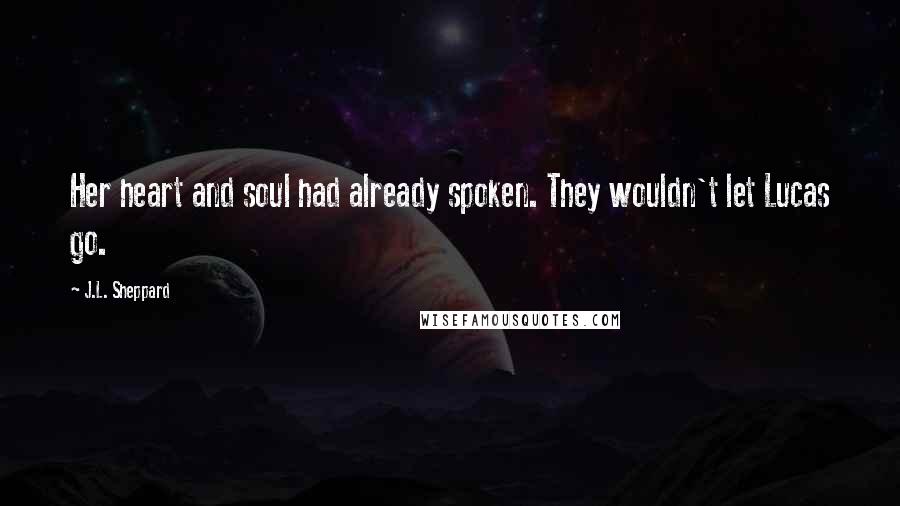 Her heart and soul had already spoken. They wouldn't let Lucas go.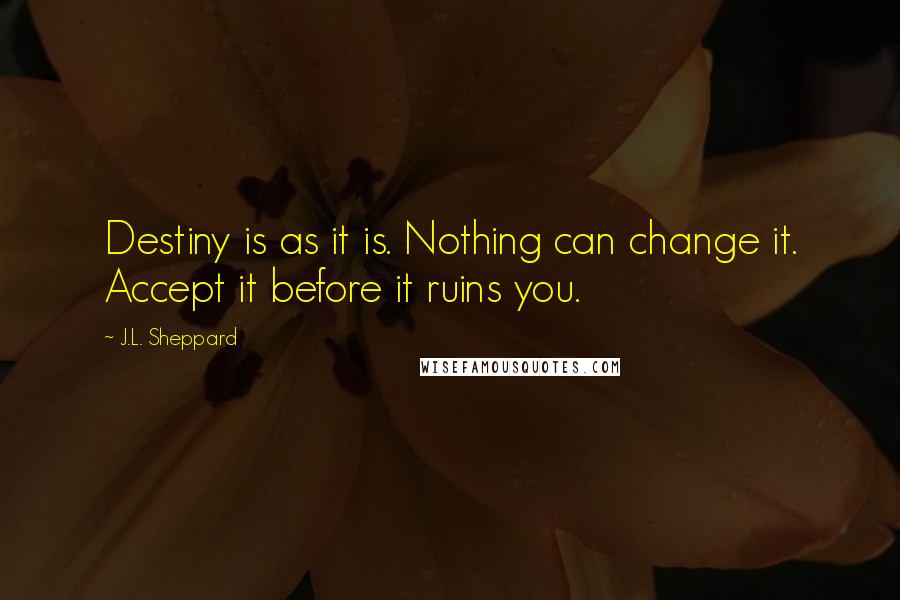 Destiny is as it is. Nothing can change it. Accept it before it ruins you.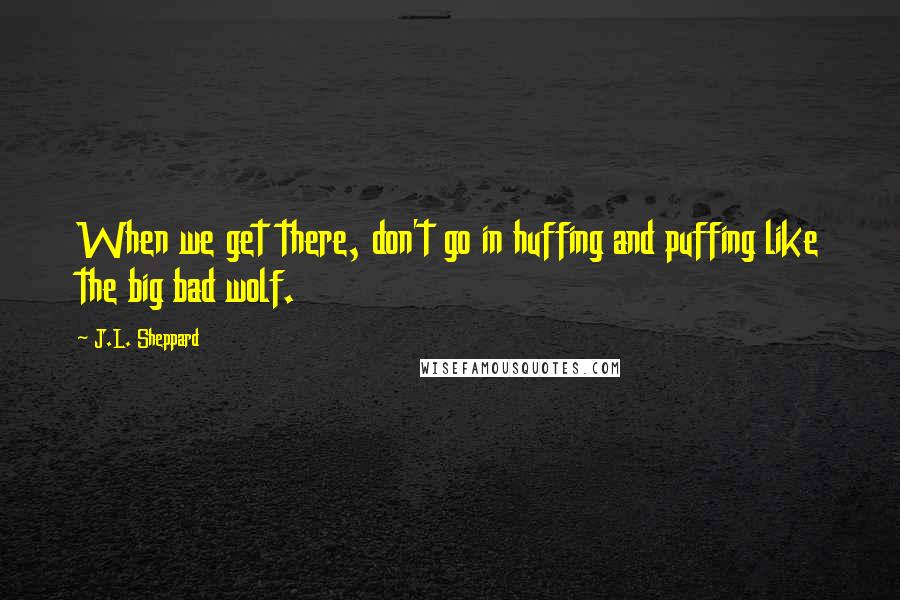 When we get there, don't go in huffing and puffing like the big bad wolf.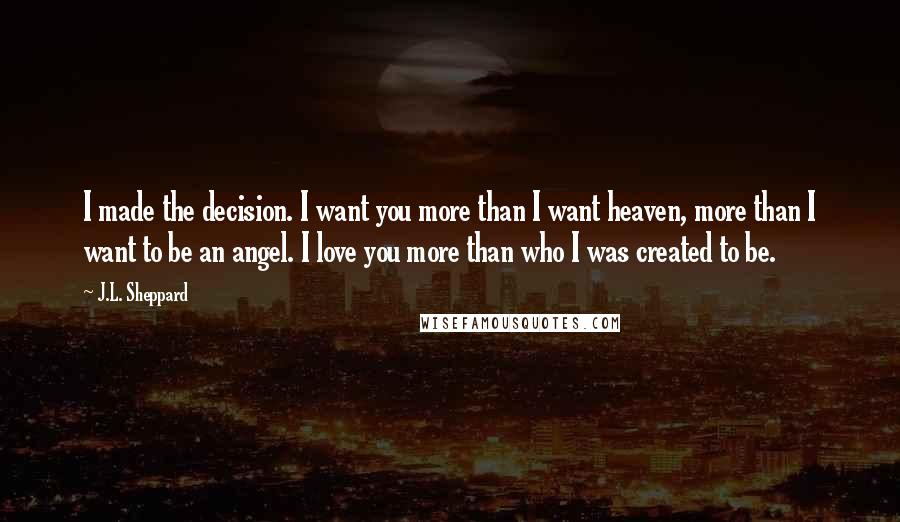 I made the decision. I want you more than I want heaven, more than I want to be an angel. I love you more than who I was created to be.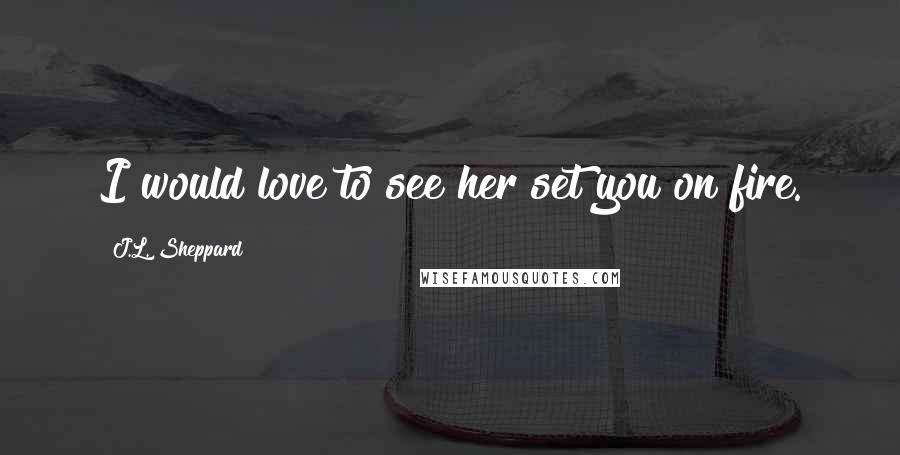 I would love to see her set you on fire.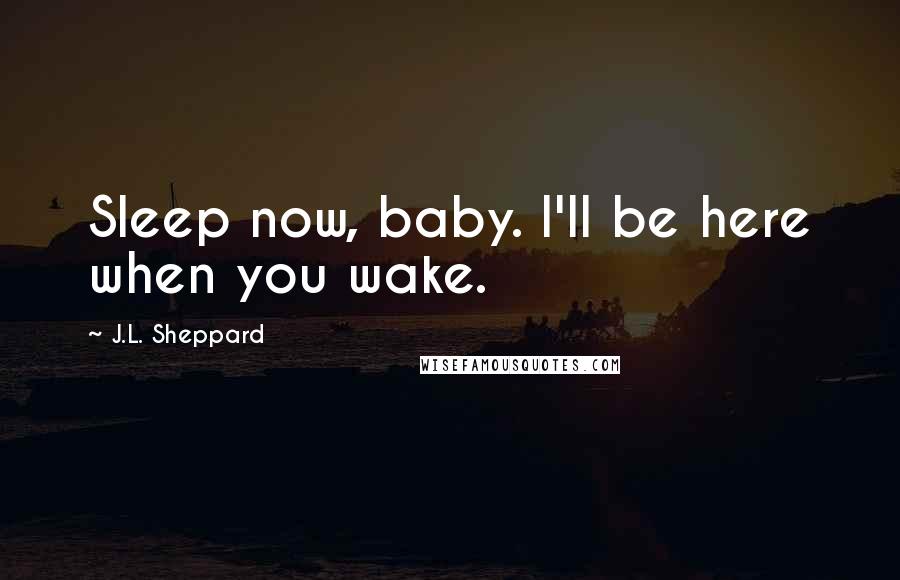 Sleep now, baby. I'll be here when you wake.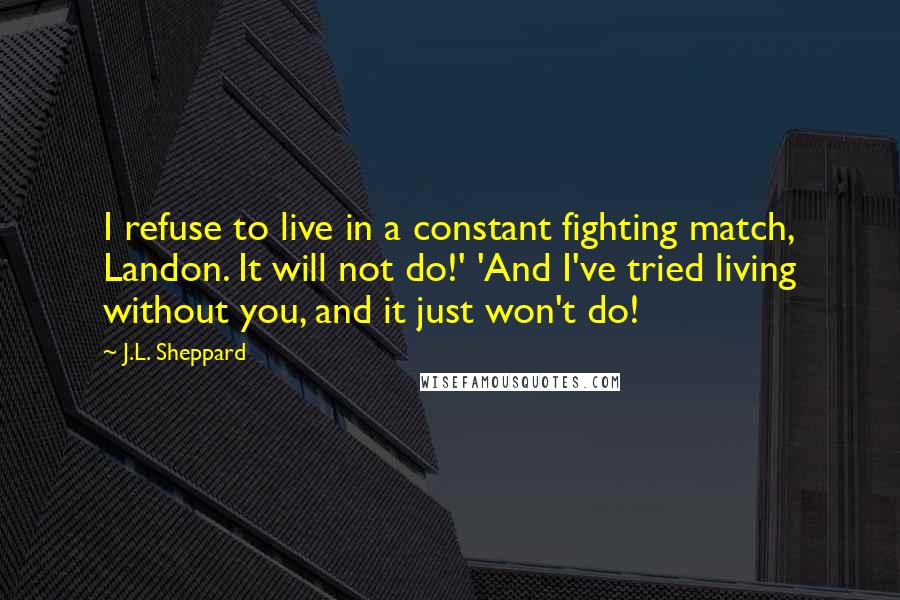 I refuse to live in a constant fighting match, Landon. It will not do!'
'And I've tried living without you, and it just won't do!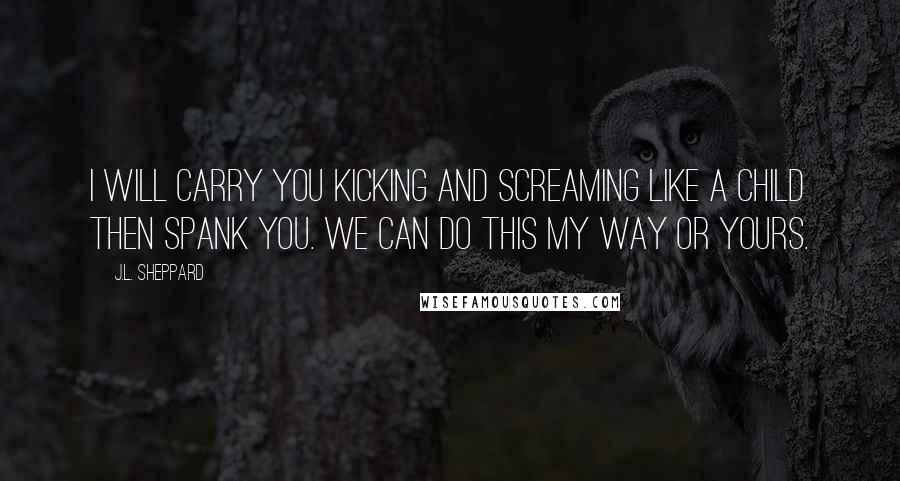 I will carry you kicking and screaming like a child then spank you. We can do this my way or yours.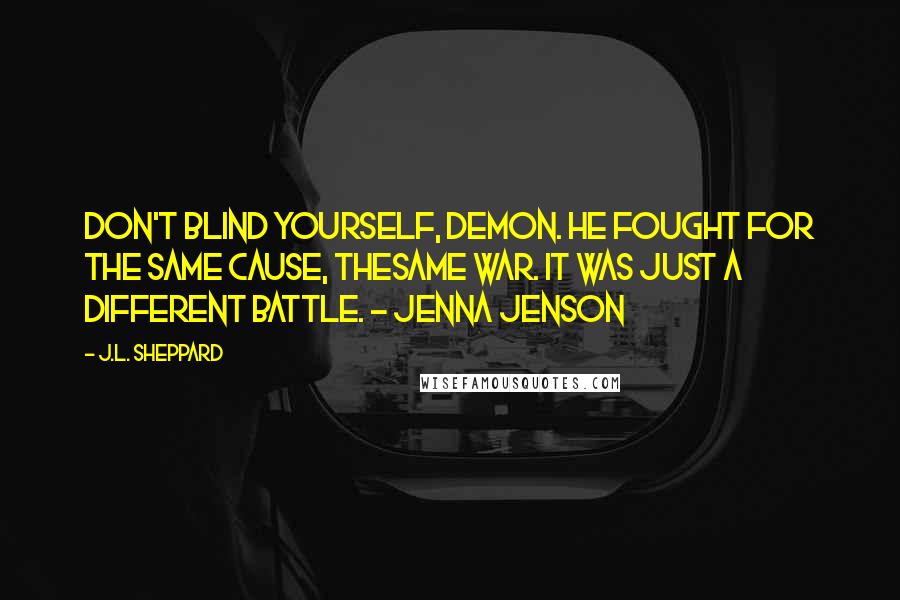 Don't blind yourself, demon. He fought for the same cause, the
same war. It was just a different battle. - Jenna Jenson