J.L. Bryan Quotes
Top 8 wise famous quotes and sayings by J.L. Bryan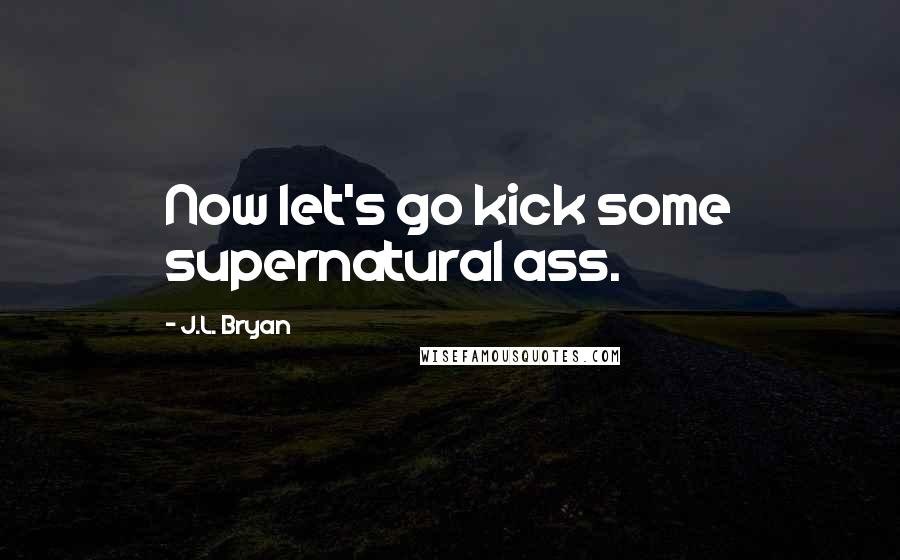 Now let's go kick some supernatural ass.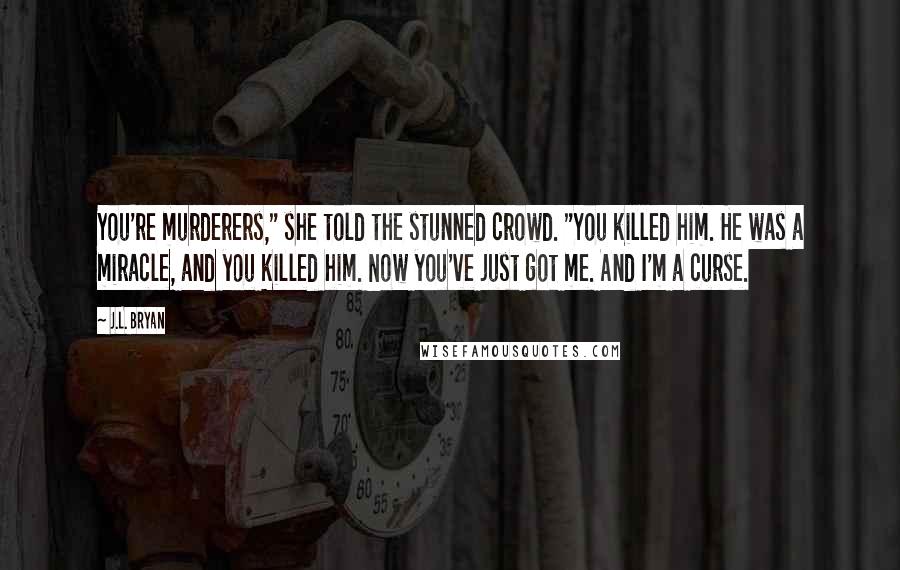 You're murderers," she told the stunned crowd. "You killed him. He was a miracle, and you killed him. Now you've just got me. And I'm a curse.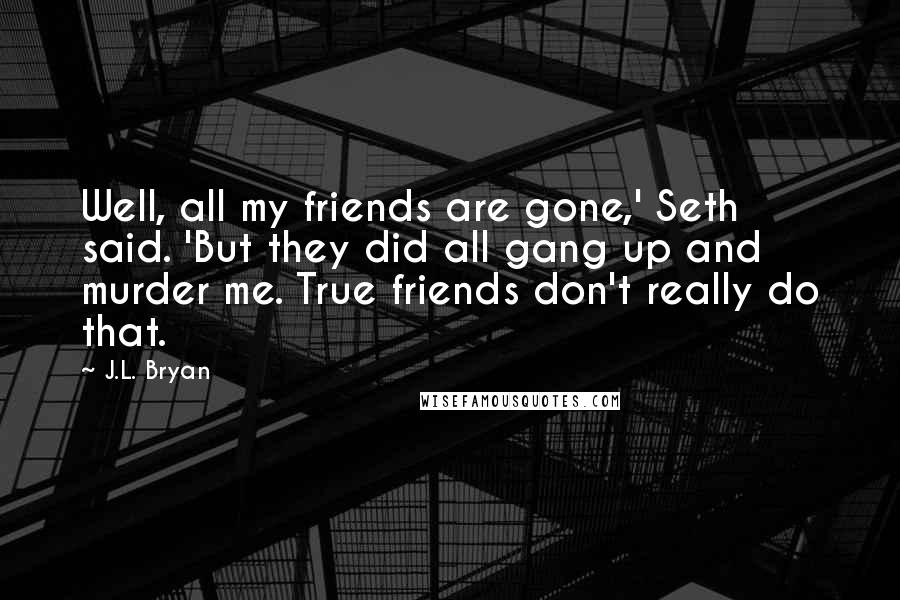 Well, all my friends are gone,' Seth said. 'But they did all gang up and murder me. True friends don't really do that.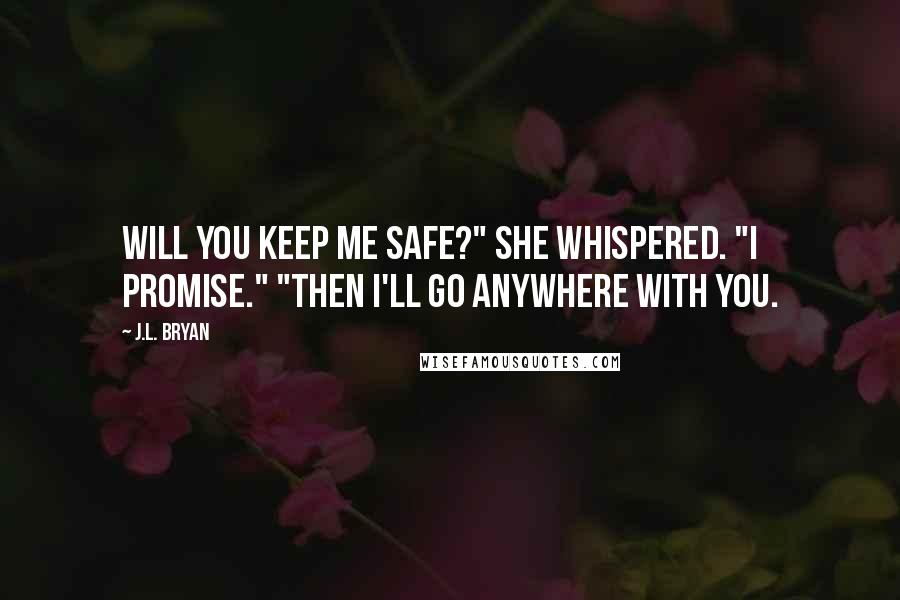 Will you keep me safe?" she whispered.
"I promise."
"Then I'll go anywhere with you.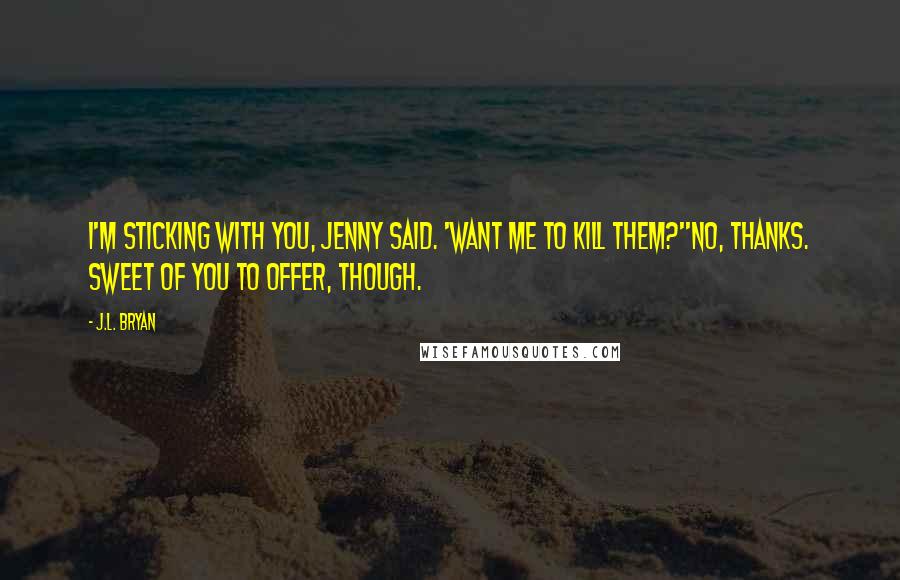 I'm sticking with you, Jenny said. 'Want me to kill them?'
'No, thanks. Sweet of you to offer, though.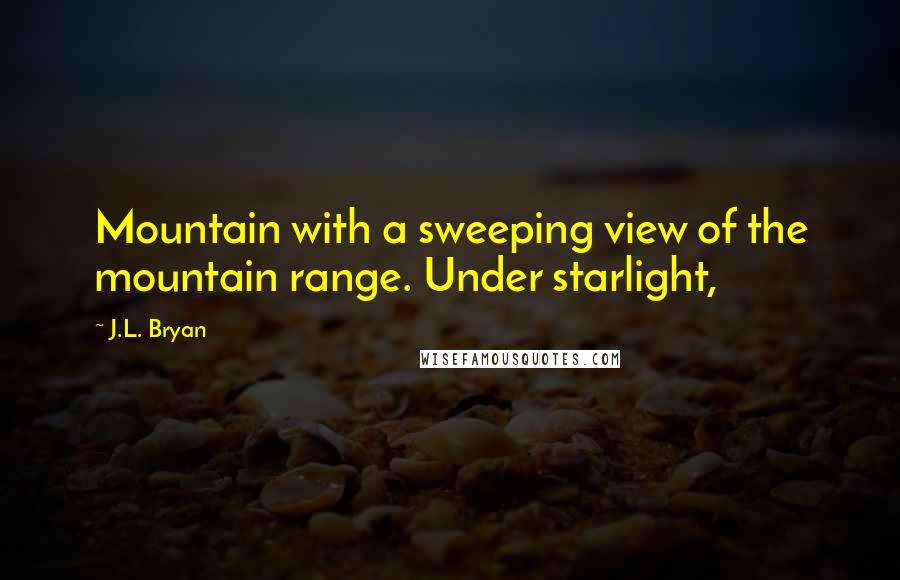 Mountain with a sweeping view of the mountain range. Under starlight,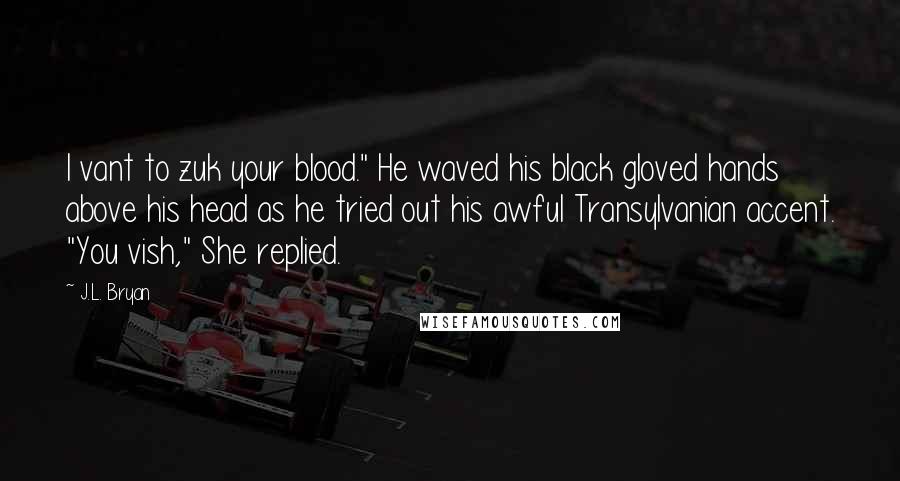 I vant to zuk your blood." He waved his black gloved hands above his head as he tried out his awful Transylvanian accent. "You vish," She replied.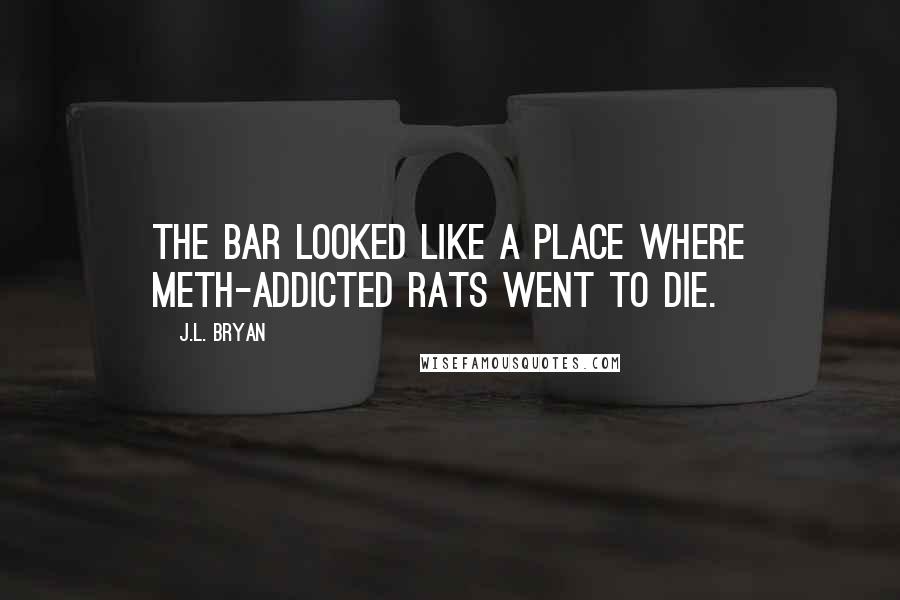 The bar looked like a place where meth-addicted rats went to die.