Hermann Bondi Quotes
Top 6 wise famous quotes and sayings by Hermann Bondi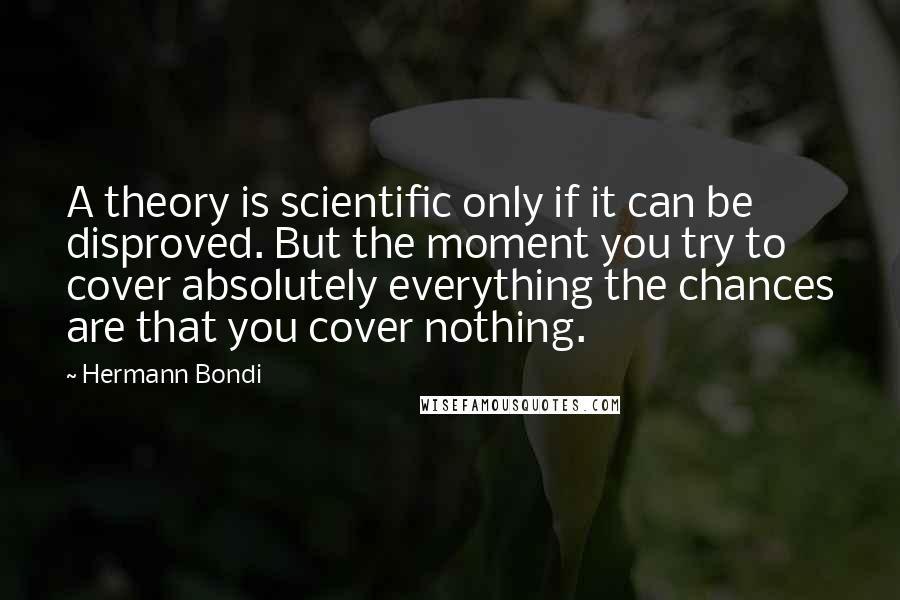 A theory is scientific only if it can be disproved. But the moment you try to cover absolutely everything the chances are that you cover nothing.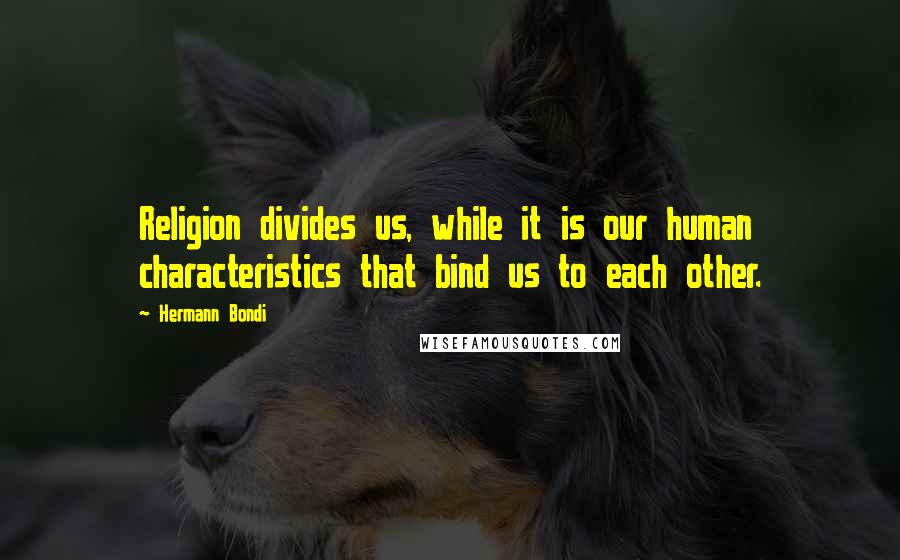 Religion divides us, while it is our human characteristics that bind us to each other.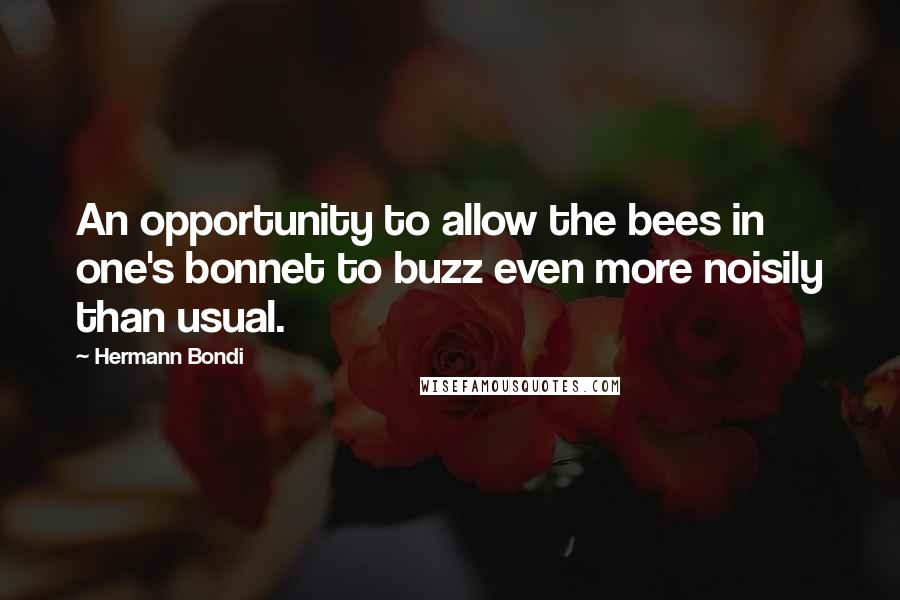 An opportunity to allow the bees in one's bonnet to buzz even more noisily than usual.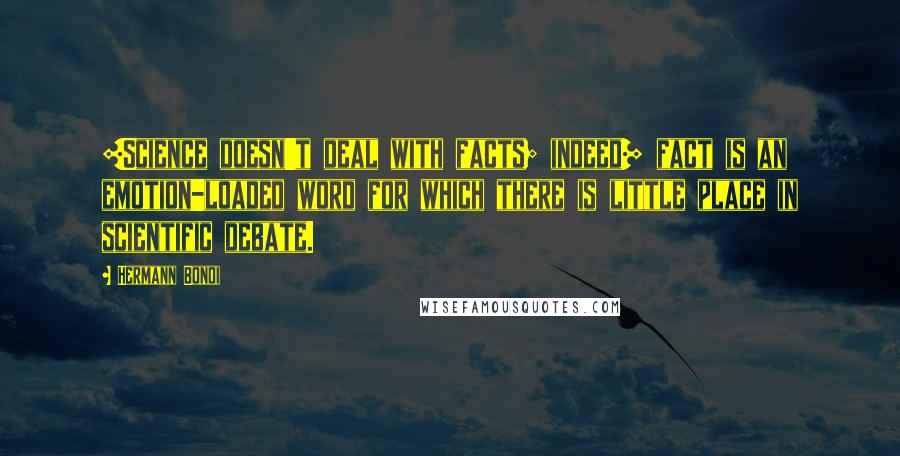 [Science doesn't deal with facts; indeed] fact is an emotion-loaded word for which there is little place in scientific debate.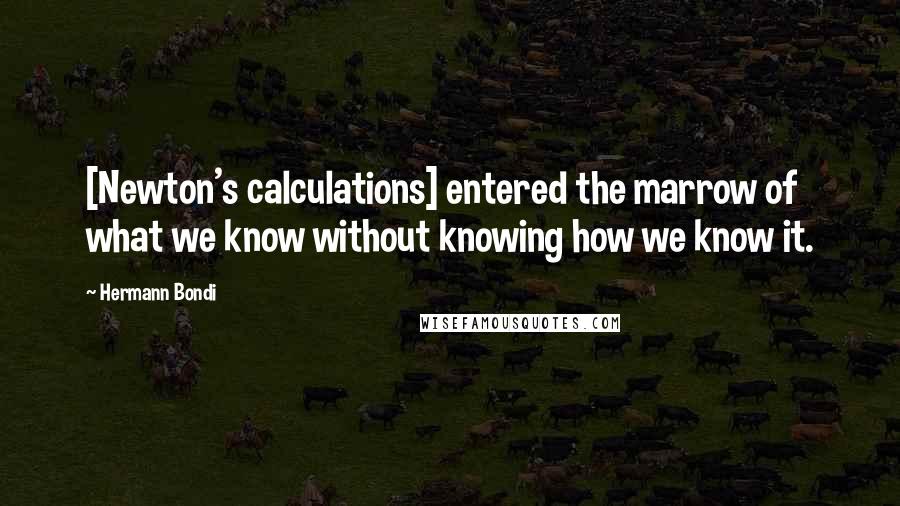 [Newton's calculations] entered the marrow of what we know without knowing how we know it.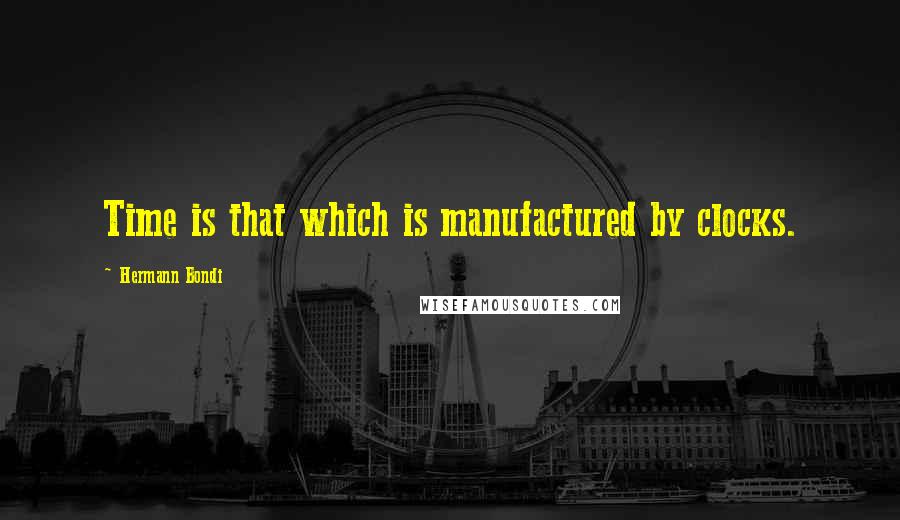 Time is that which is manufactured by clocks.