Hadewijch Quotes
Top 14 wise famous quotes and sayings by Hadewijch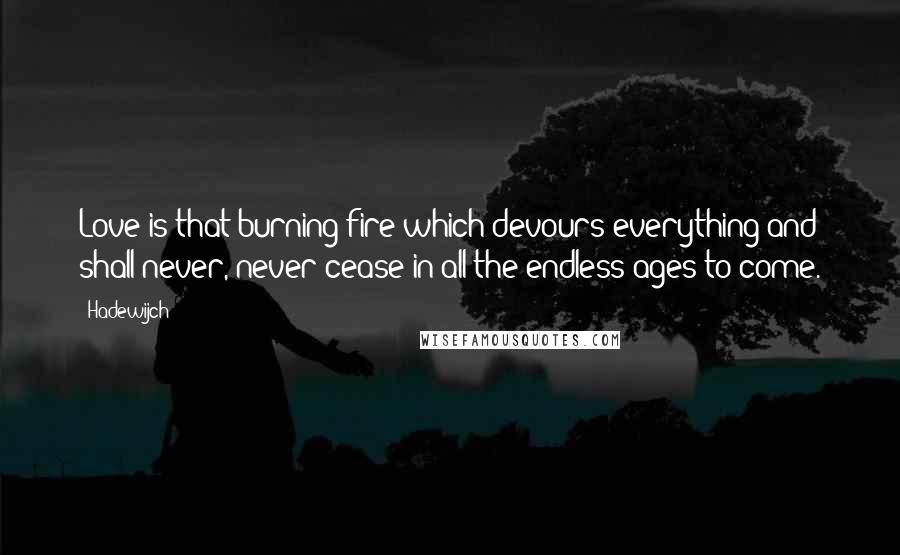 Love is that burning fire which devours everything and shall never, never cease in all the endless ages to come.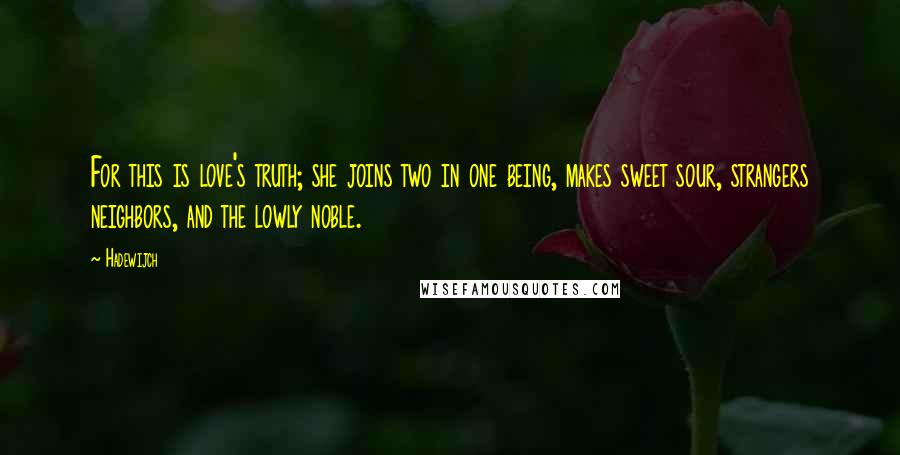 For this is love's truth; she joins two in one being, makes sweet sour, strangers neighbors, and the lowly noble.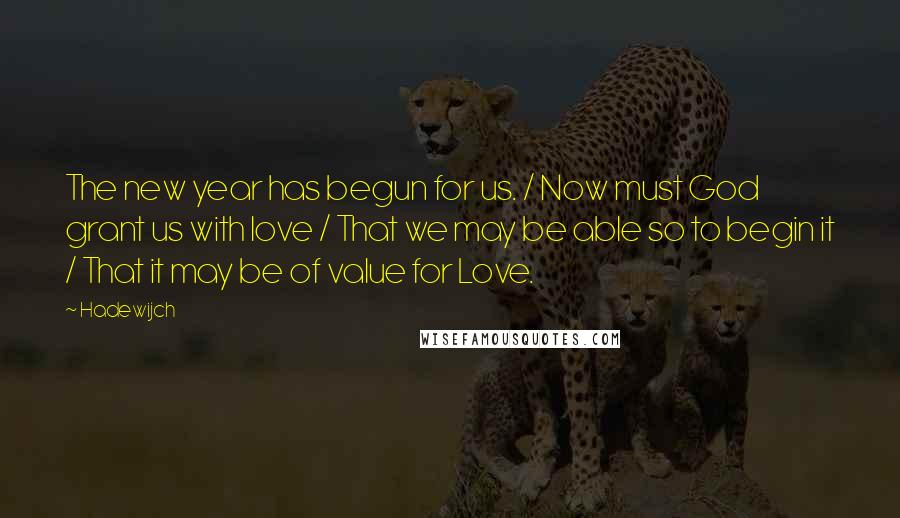 The new year has begun for us. / Now must God grant us with love / That we may be able so to begin it / That it may be of value for Love.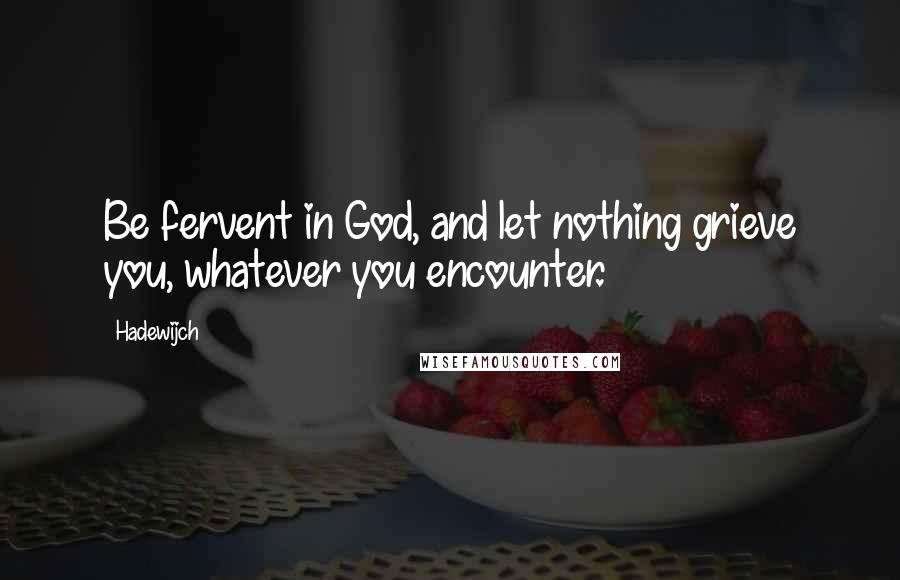 Be fervent in God, and let nothing grieve you, whatever you encounter.
The soul who is most untouched is the most like to God.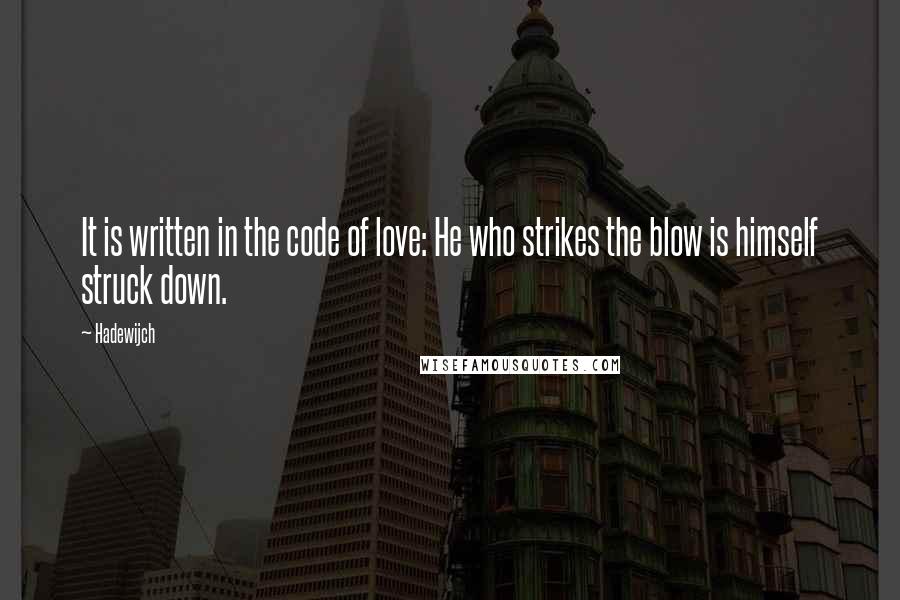 It is written in the code of love: He who strikes the blow is himself struck down.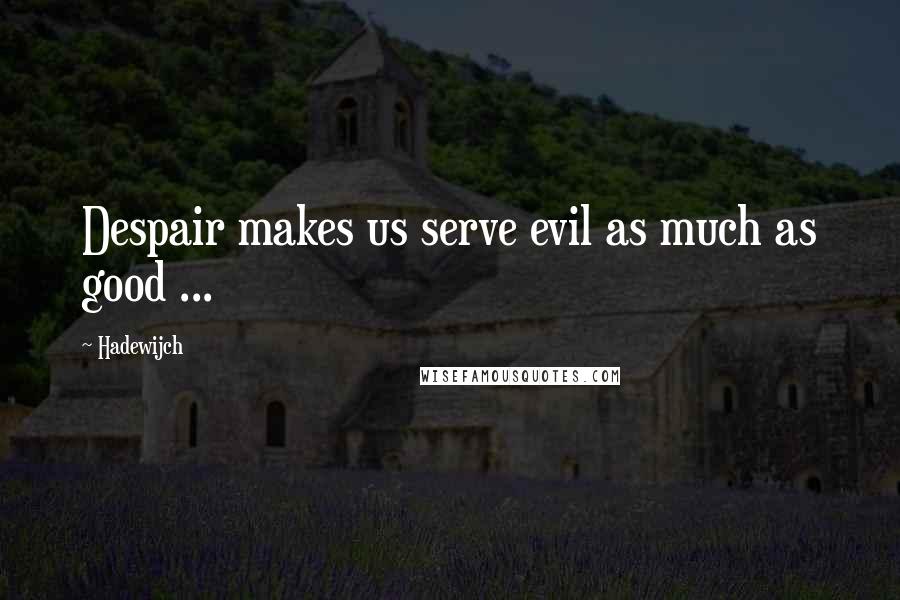 Despair makes us serve evil as much as good ...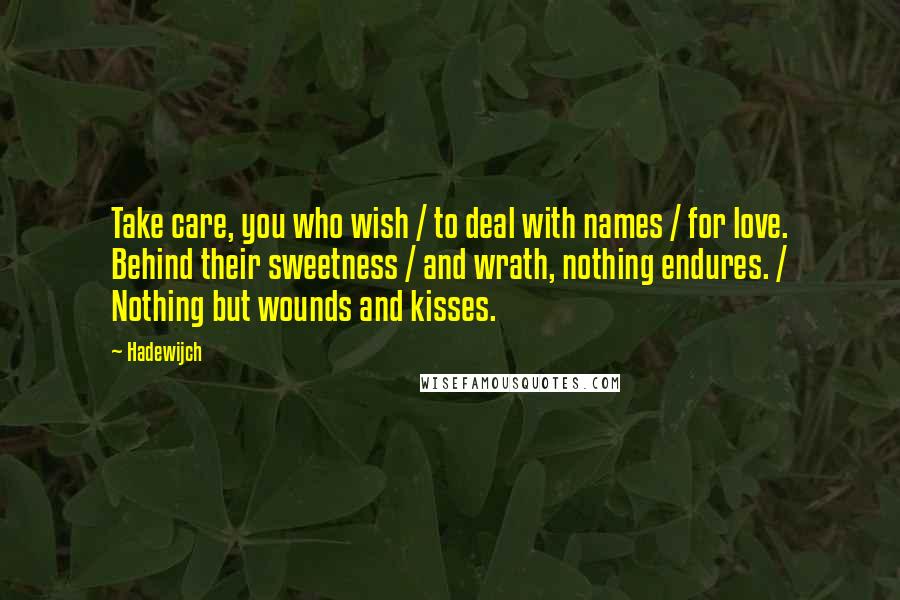 Take care, you who wish / to deal with names / for love. Behind their sweetness / and wrath, nothing endures. / Nothing but wounds and kisses.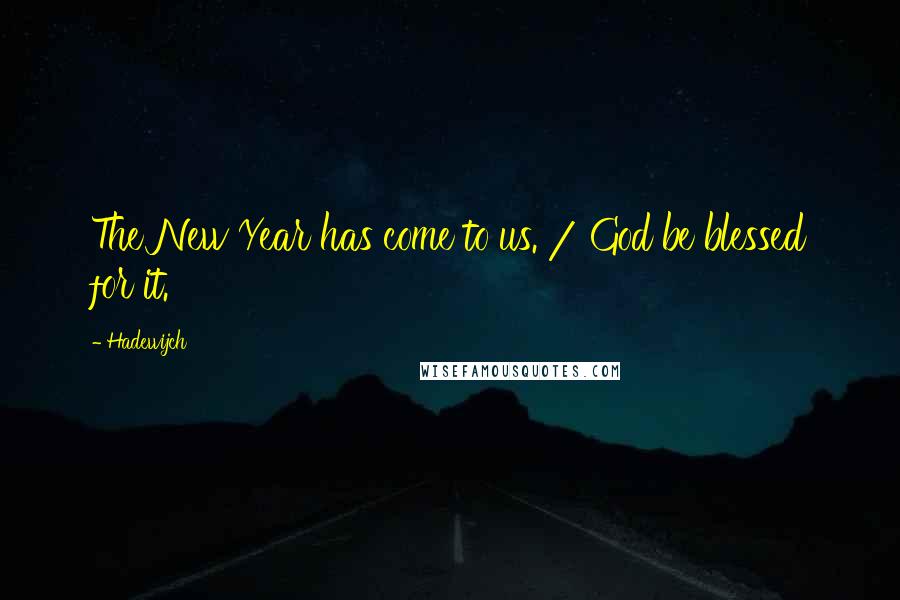 The New Year has come to us. / God be blessed for it.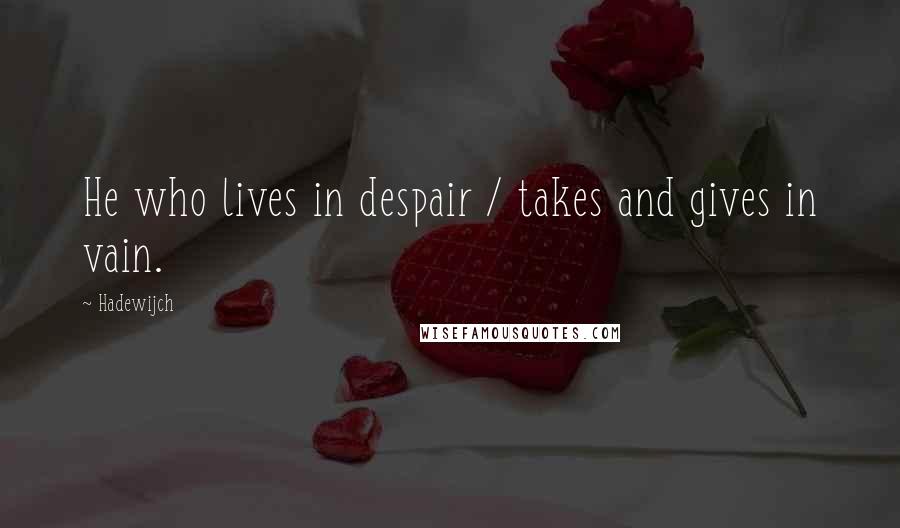 He who lives in despair / takes and gives in vain.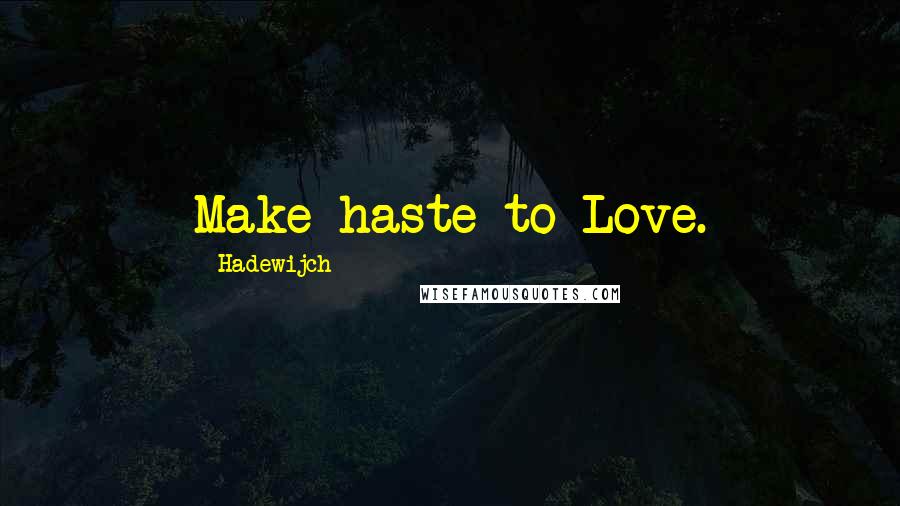 Make haste to Love.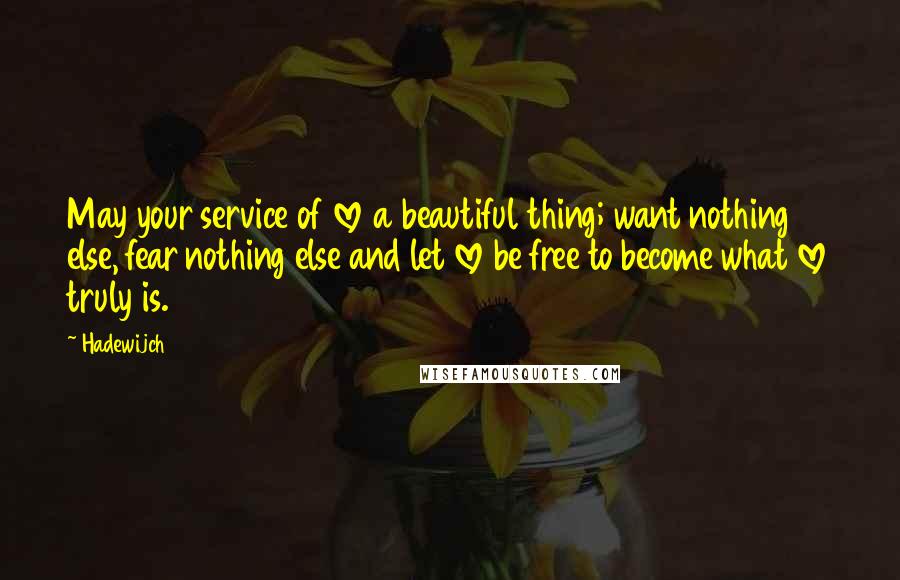 May your service of love a beautiful thing; want nothing else, fear nothing else and let love be free to become what love truly is.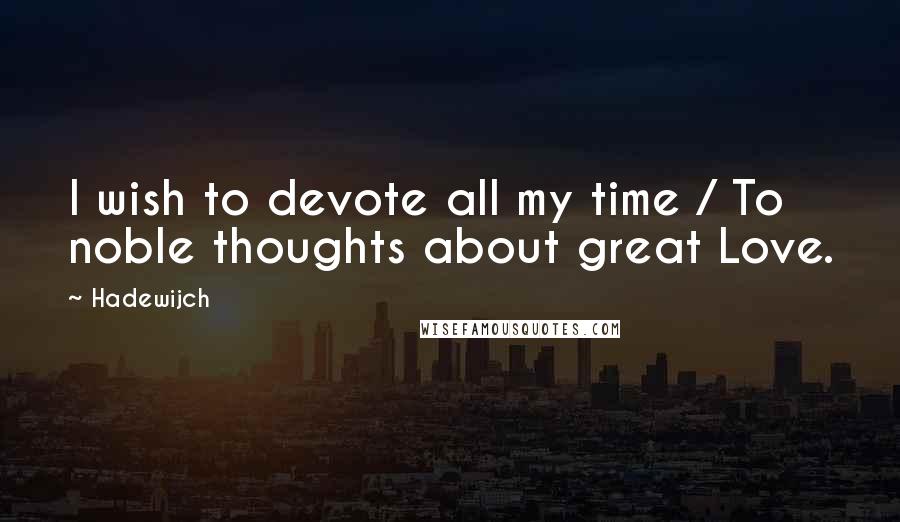 I wish to devote all my time / To noble thoughts about great Love.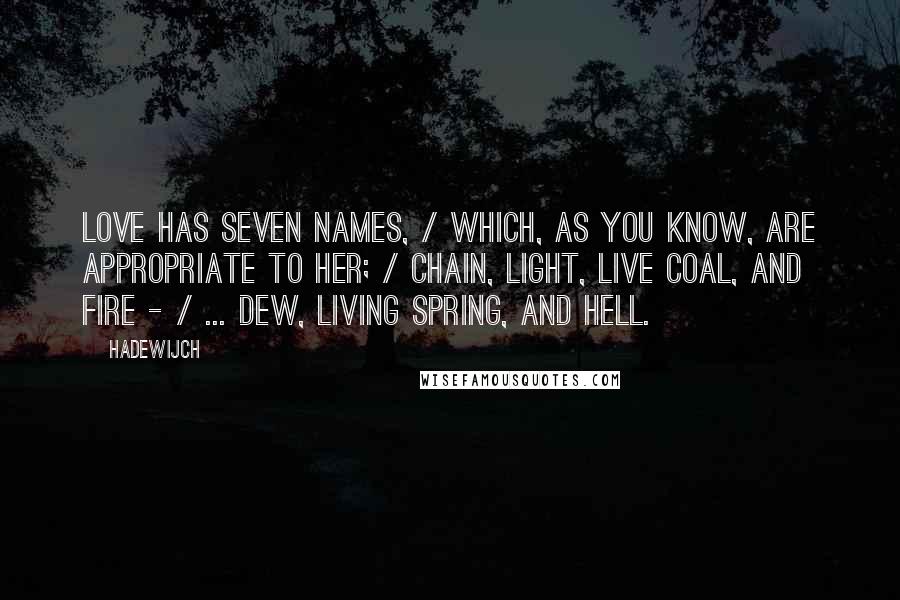 Love has seven names, / Which, as you know, are appropriate to her; / Chain, light, live coal, and fire - / ... dew, living spring, and hell.