Greg Mortenson Quotes
Top 27 wise famous quotes and sayings by Greg Mortenson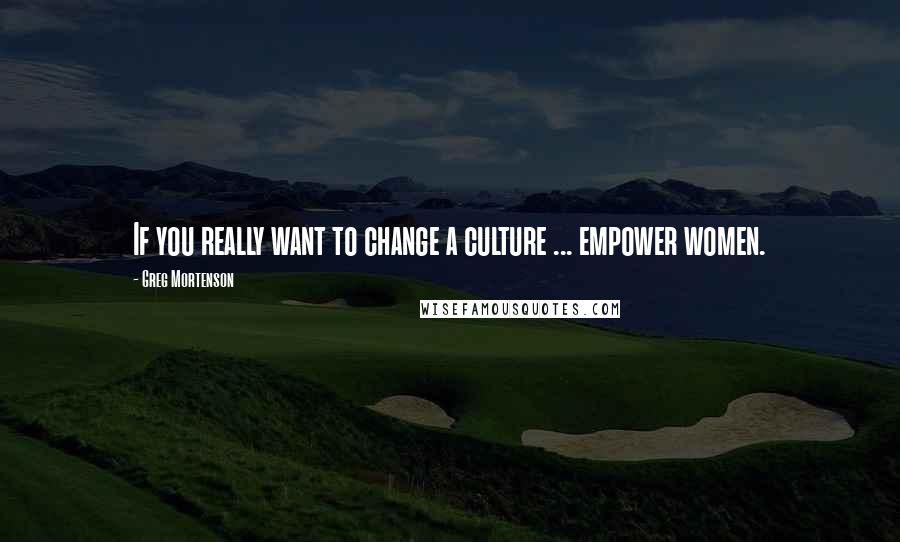 If you really want to change a culture ... empower women.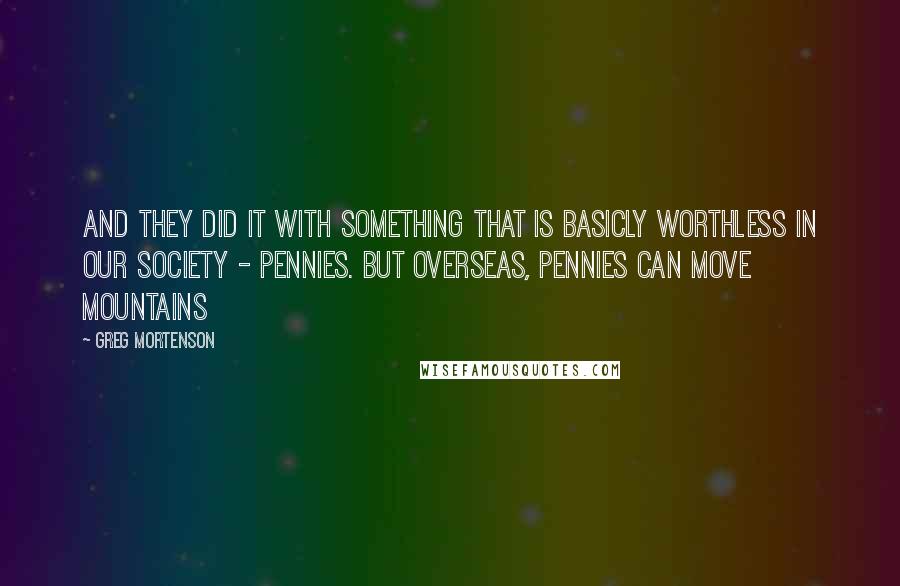 And they did it with something that is basicly worthless in our society - pennies. But overseas, pennies can move mountains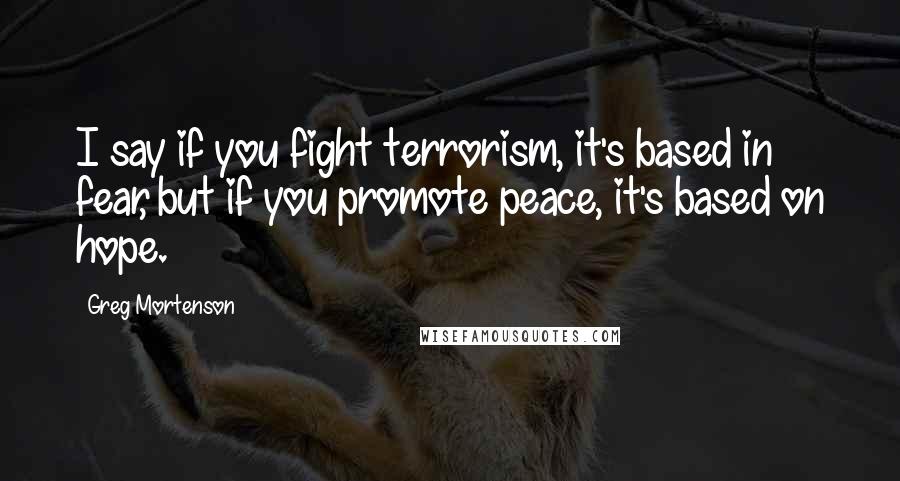 I say if you fight terrorism, it's based in fear, but if you promote peace, it's based on hope.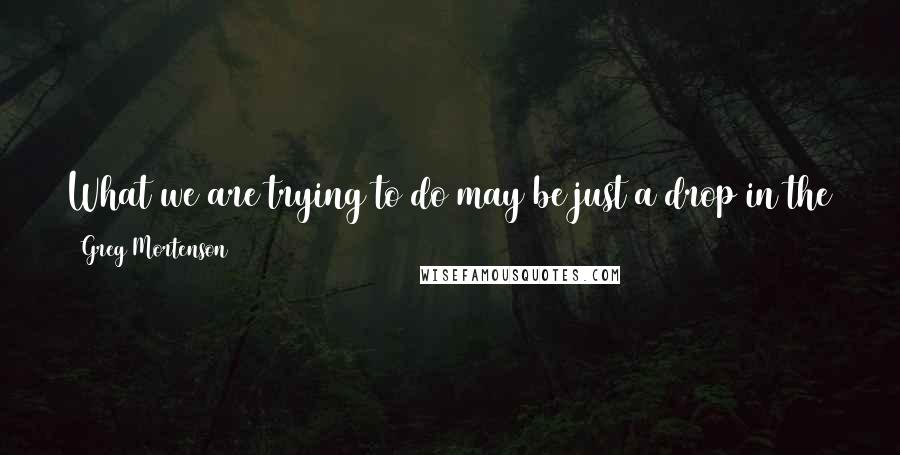 What we are trying to do may be just a drop in the ocean, but the ocean would be less because of that missing drop.
When women take charge, things start to get out of control really fast.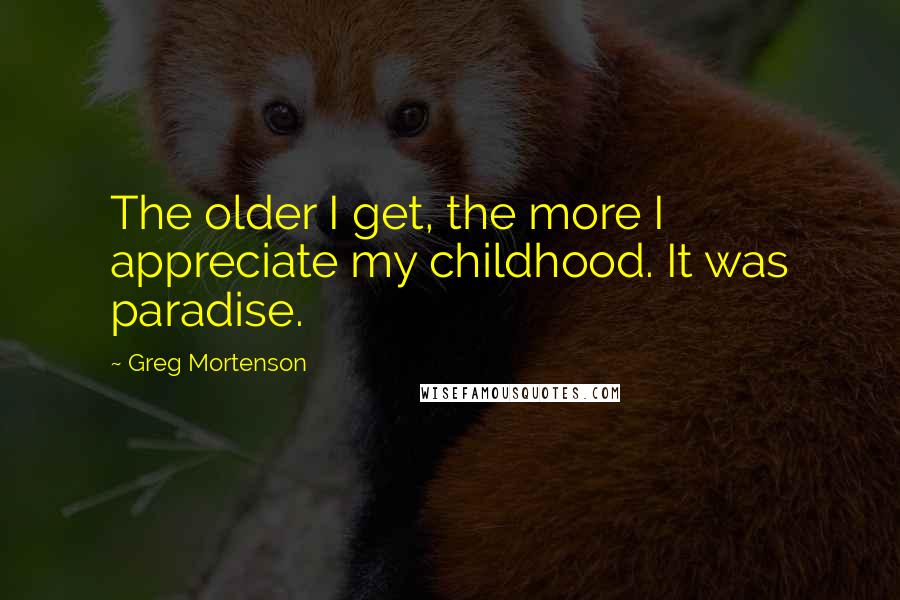 The older I get, the more I appreciate my childhood. It was paradise.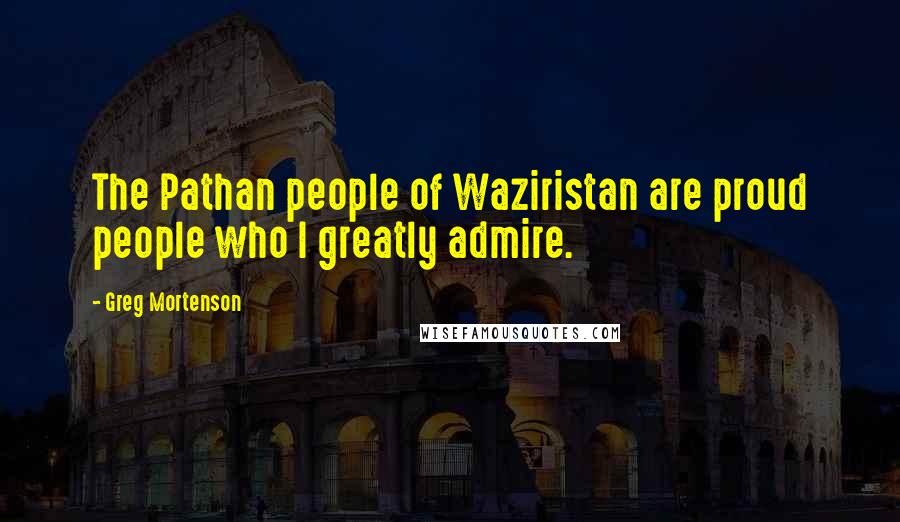 The Pathan people of Waziristan are proud people who I greatly admire.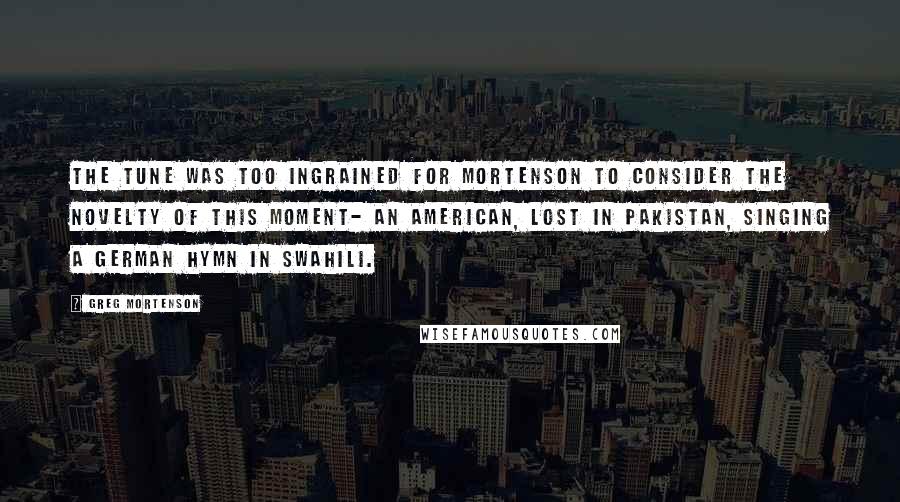 The tune was too ingrained for Mortenson to consider the novelty of this moment- an American, lost in Pakistan, singing a German hymn in Swahili.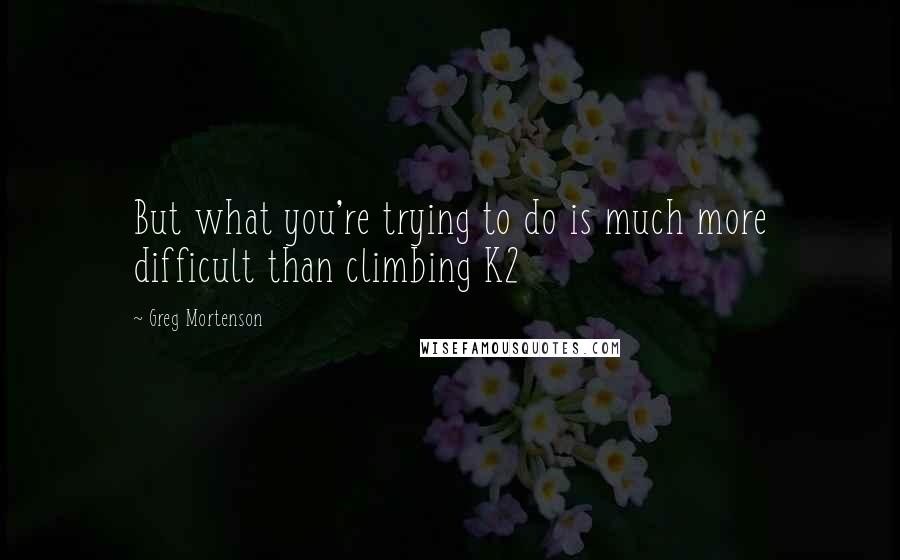 But what you're trying to do is much more difficult than climbing K2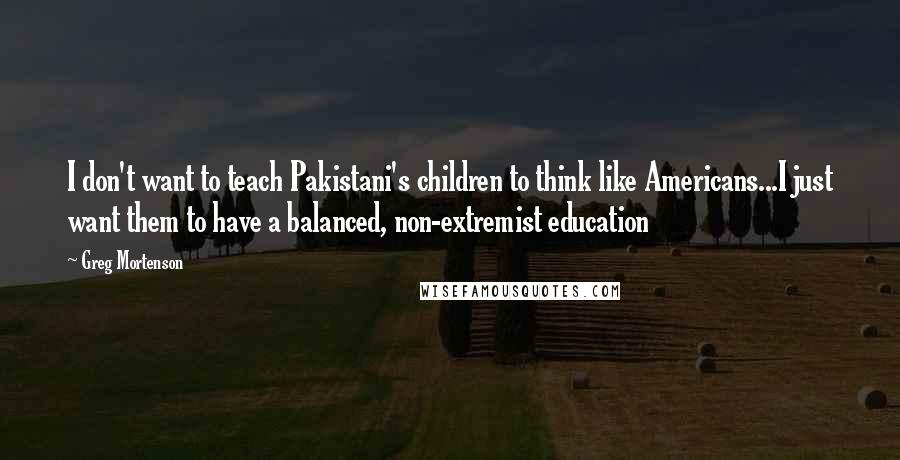 I don't want to teach Pakistani's children to think like Americans...I just want them to have a balanced, non-extremist education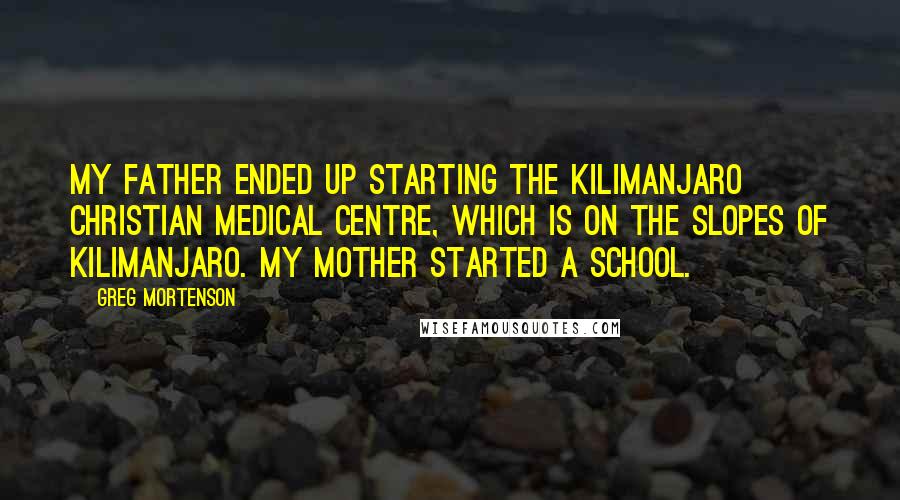 My father ended up starting the Kilimanjaro Christian Medical Centre, which is on the slopes of Kilimanjaro. My mother started a school.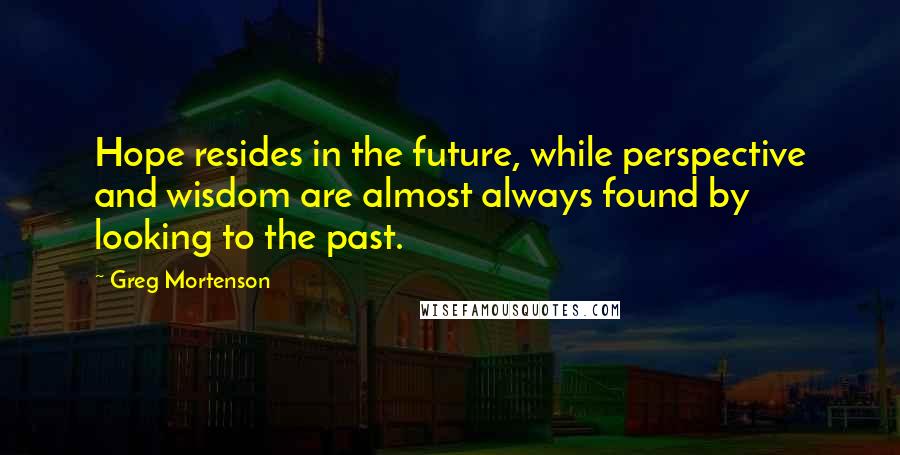 Hope resides in the future, while perspective and wisdom are almost always found by looking to the past.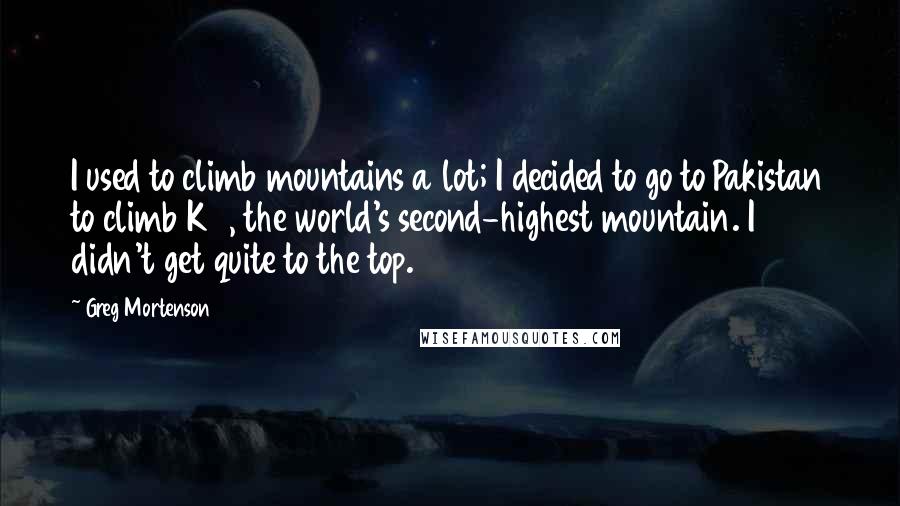 I used to climb mountains a lot; I decided to go to Pakistan to climb K2, the world's second-highest mountain. I didn't get quite to the top.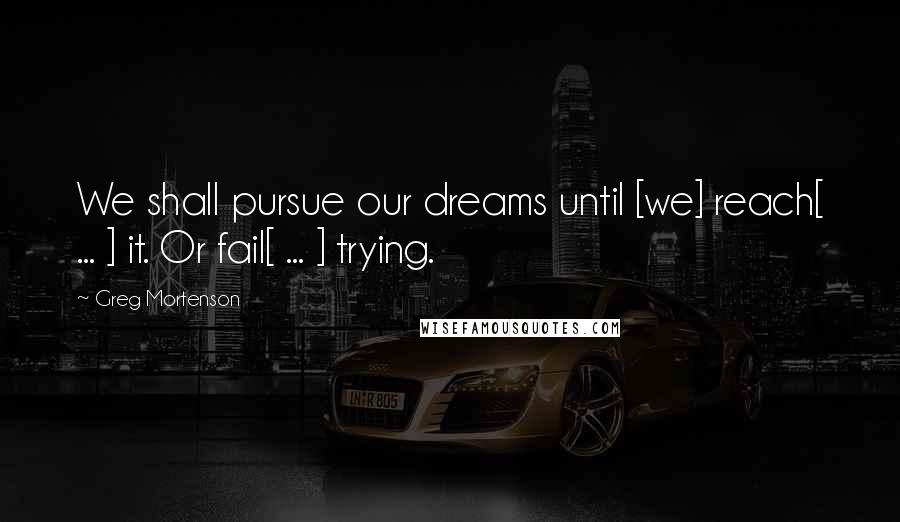 We shall pursue our dreams until [we] reach[ ... ] it. Or fail[ ... ] trying.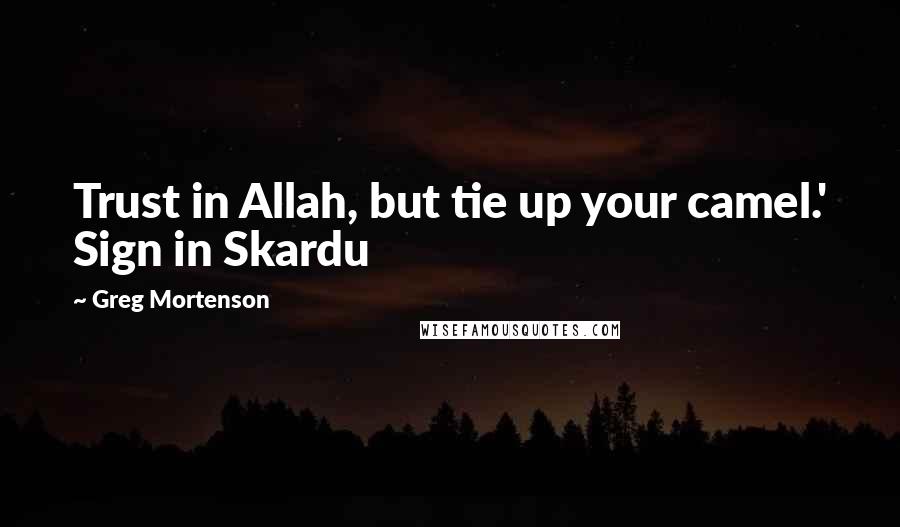 Trust in Allah, but tie up your camel.' Sign in Skardu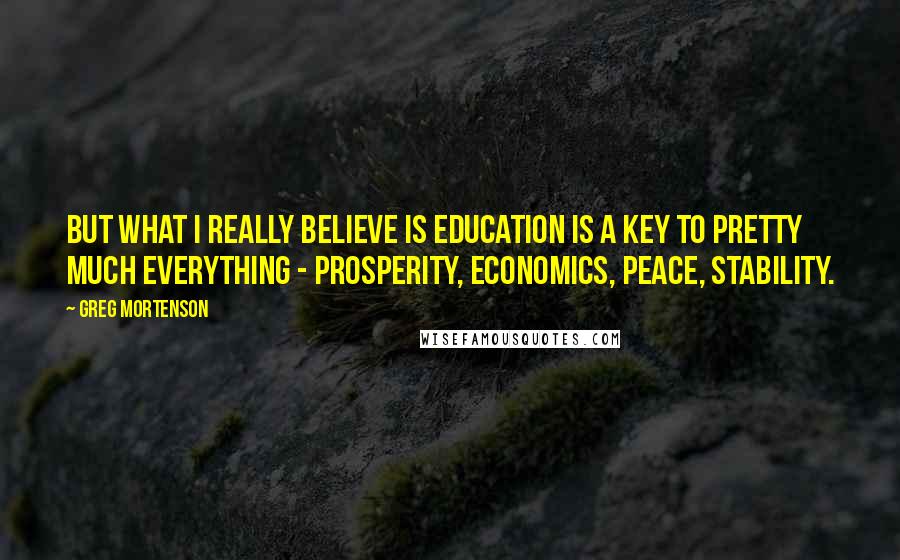 But what I really believe is education is a key to pretty much everything - prosperity, economics, peace, stability.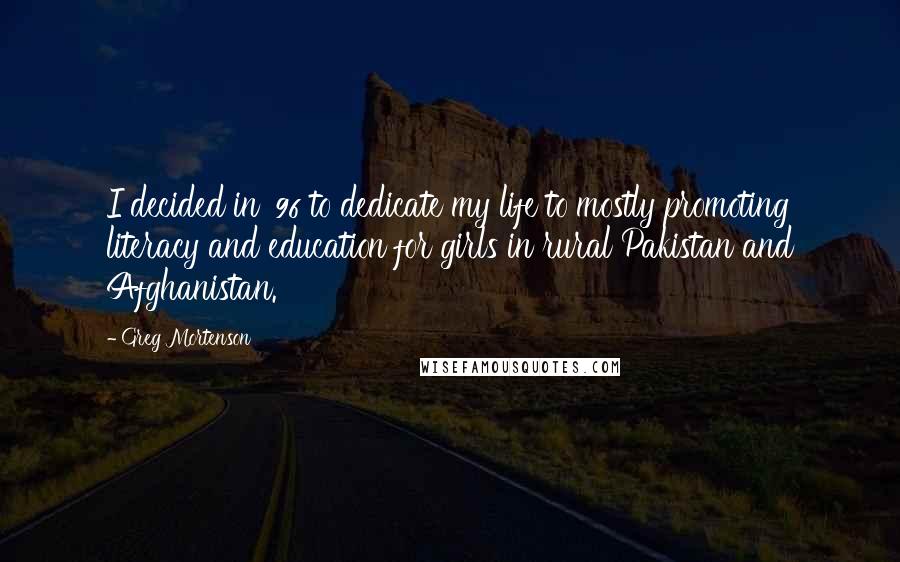 I decided in '96 to dedicate my life to mostly promoting literacy and education for girls in rural Pakistan and Afghanistan.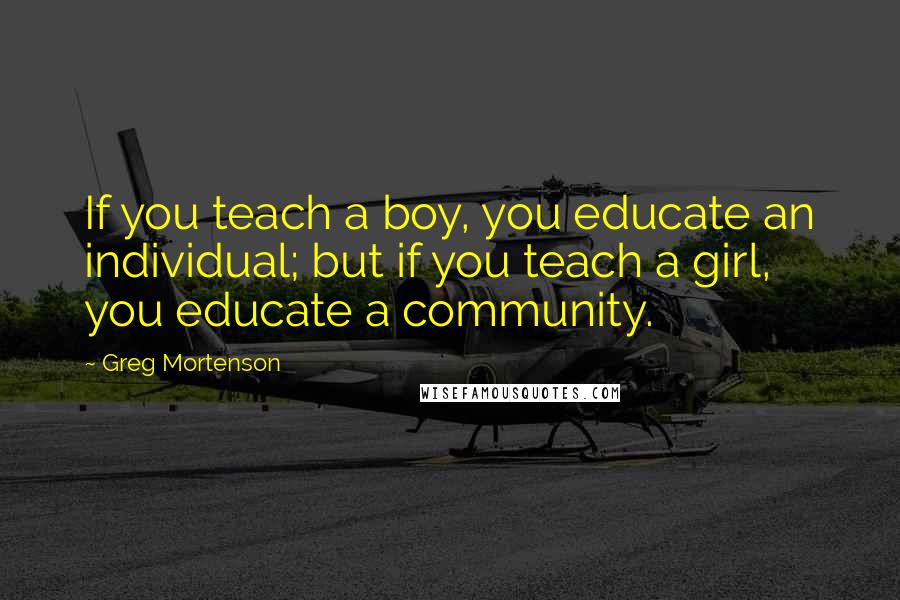 If you teach a boy, you educate an individual; but if you teach a girl, you educate a community.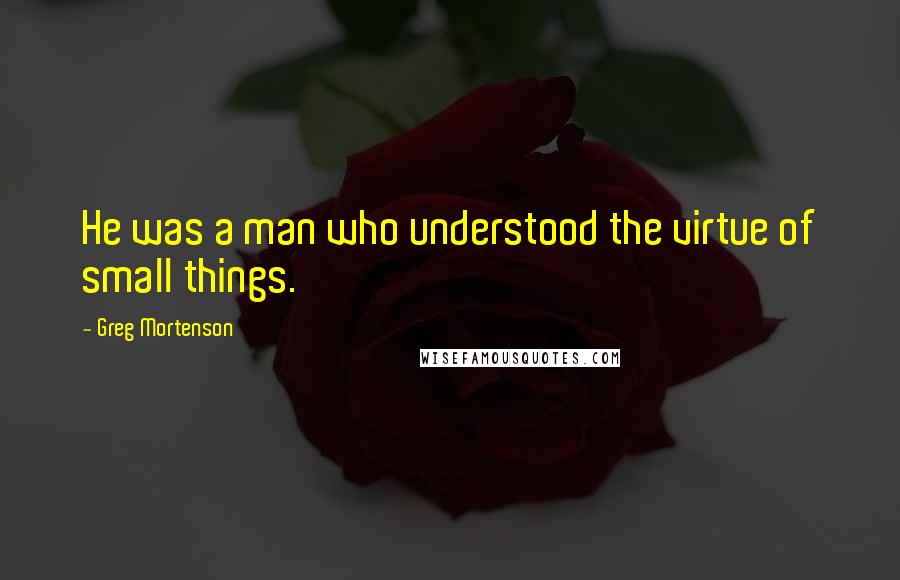 He was a man who understood the virtue of small things.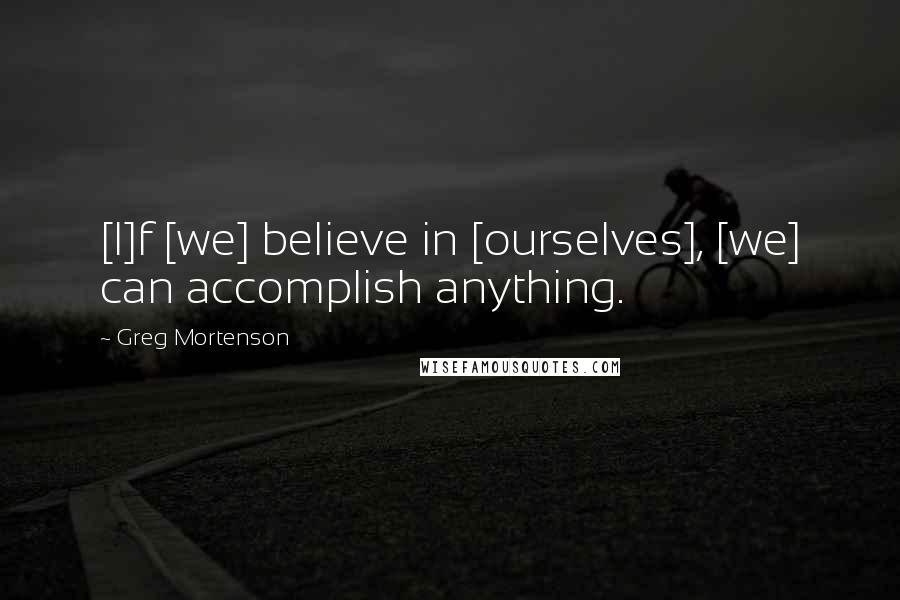 [I]f [we] believe in [ourselves], [we] can accomplish anything.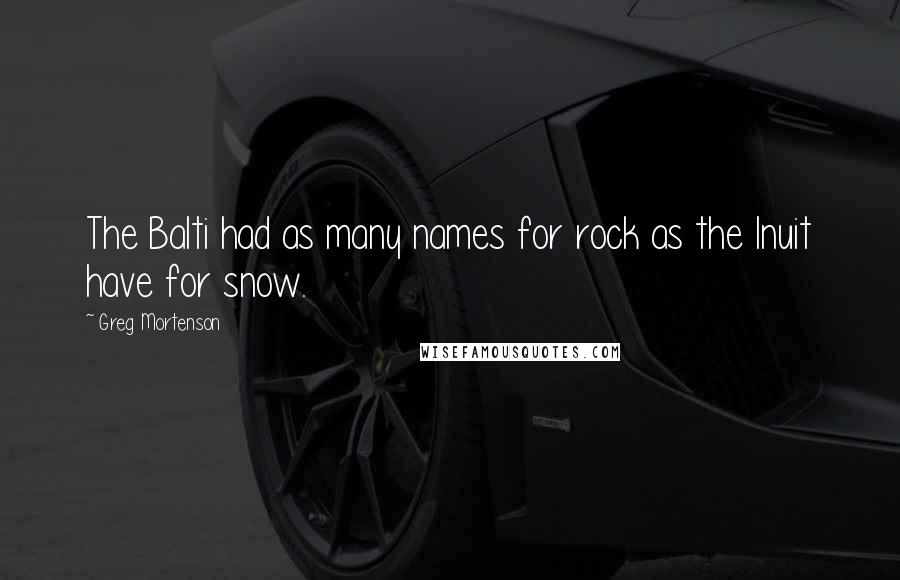 The Balti had as many names for rock as the Inuit have for snow.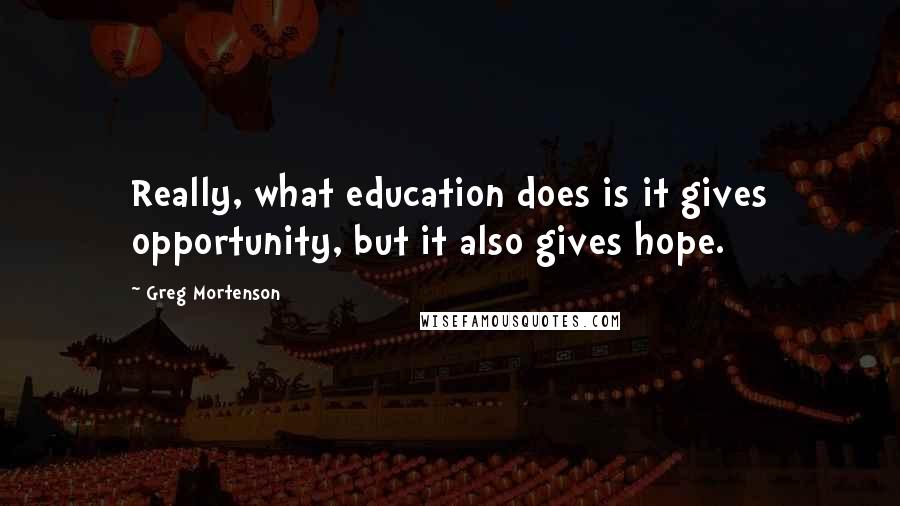 Really, what education does is it gives opportunity, but it also gives hope.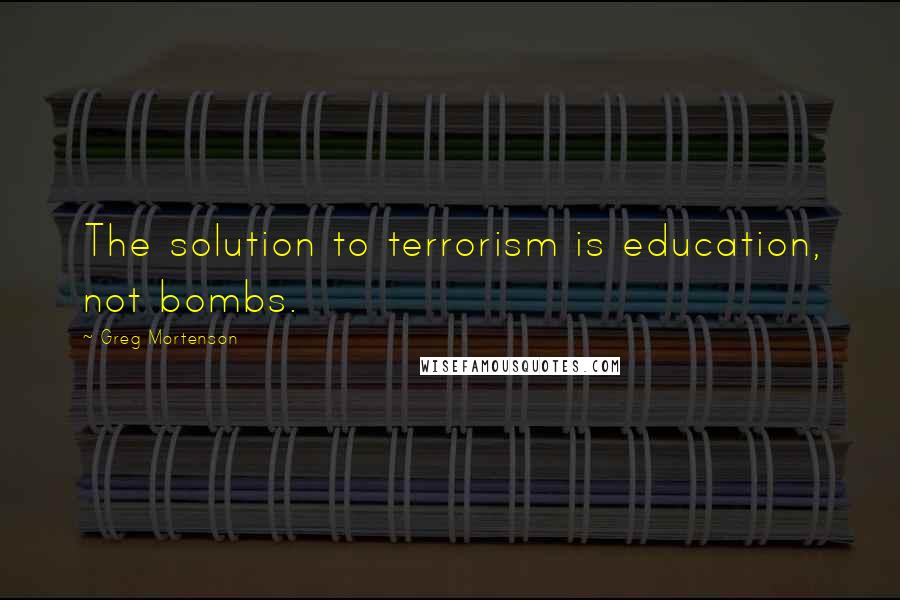 The solution to terrorism is education, not bombs.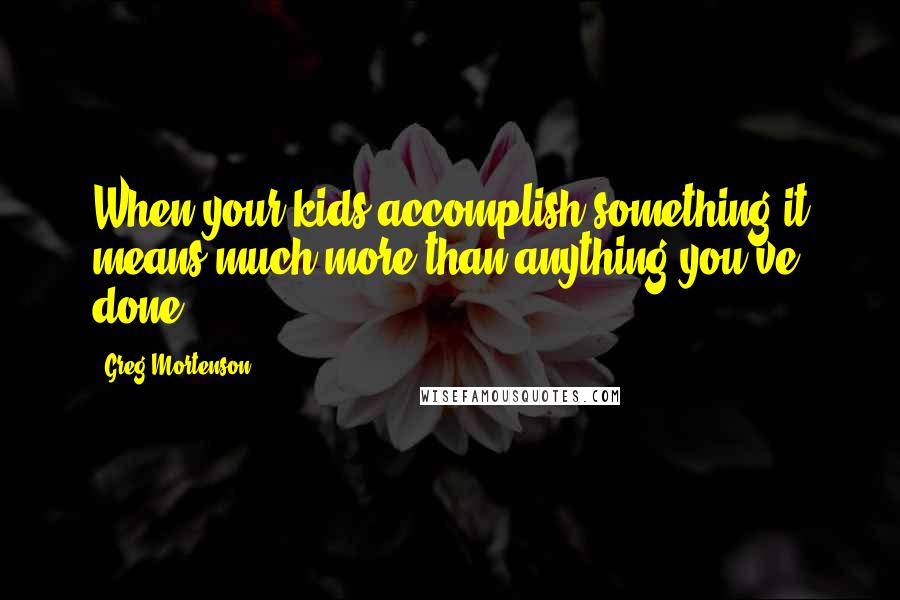 When your kids accomplish something it means much more than anything you've done.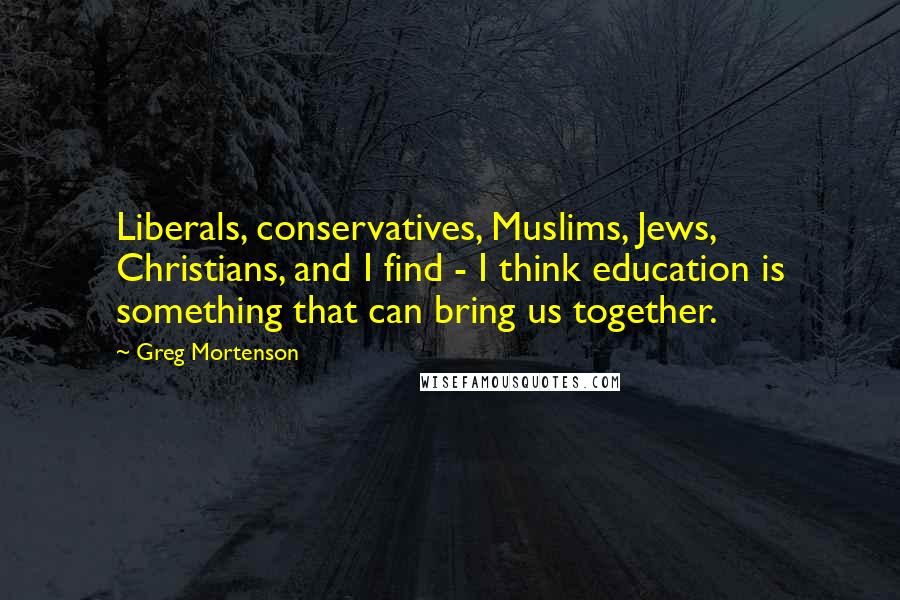 Liberals, conservatives, Muslims, Jews, Christians, and I find - I think education is something that can bring us together.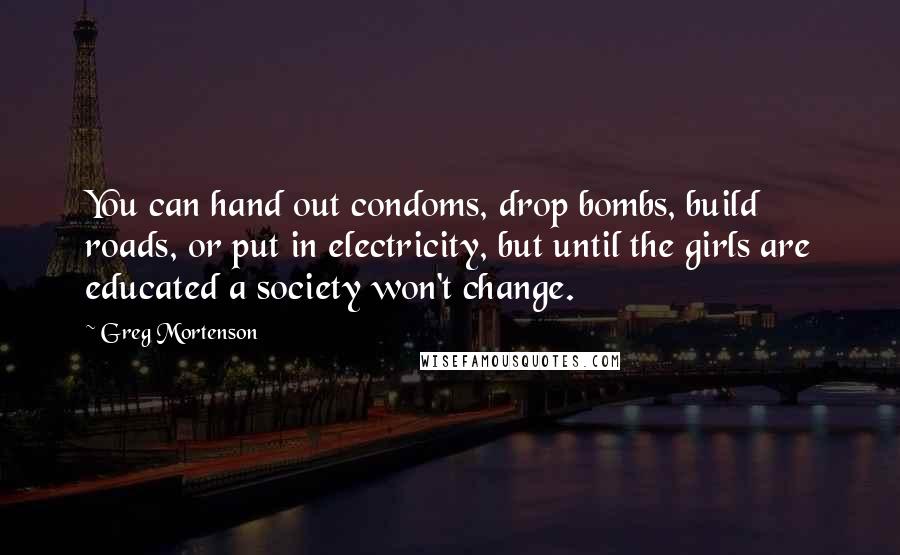 You can hand out condoms, drop bombs, build roads, or put in electricity, but until the girls are educated a society won't change.