Greg LeMond Quotes
Top 18 wise famous quotes and sayings by Greg LeMond
Greg LeMond Famous Quotes & Sayings
Discover top inspirational quotes from Greg LeMond on Wise Famous Quotes.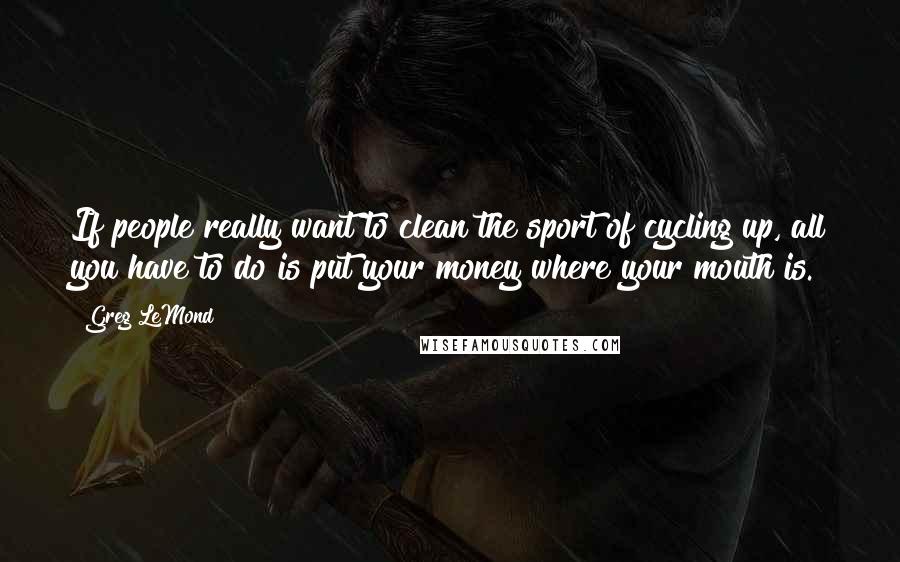 If people really want to clean the sport of cycling up, all you have to do is put your money where your mouth is.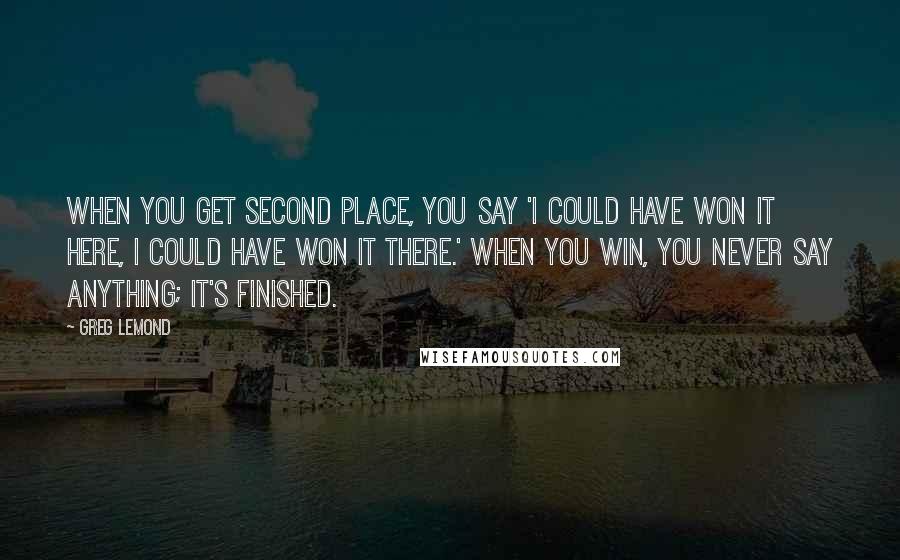 When you get second place, you say 'I could have won it here, I could have won it there.' When you win, you never say anything; it's finished.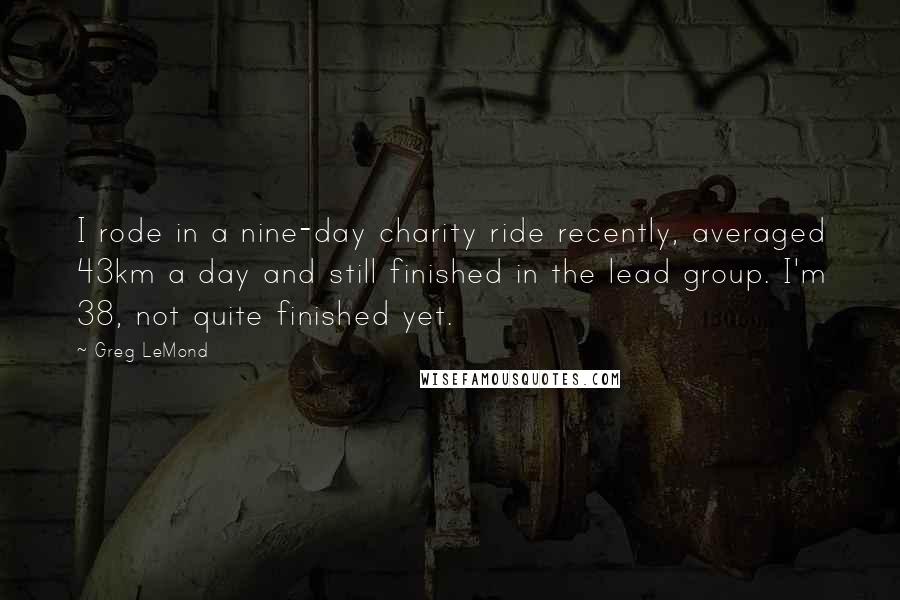 I rode in a nine-day charity ride recently, averaged 43km a day and still finished in the lead group. I'm 38, not quite finished yet.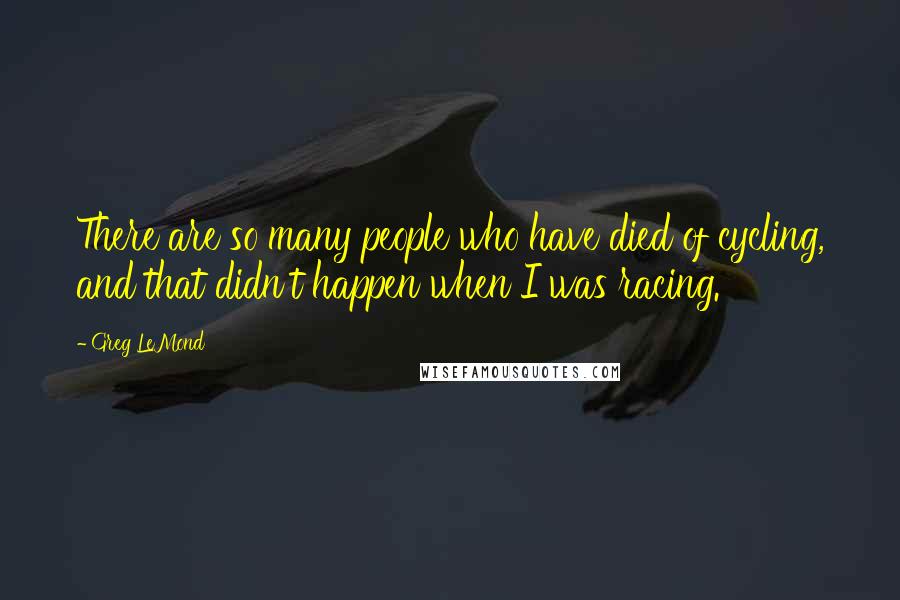 There are so many people who have died of cycling, and that didn't happen when I was racing.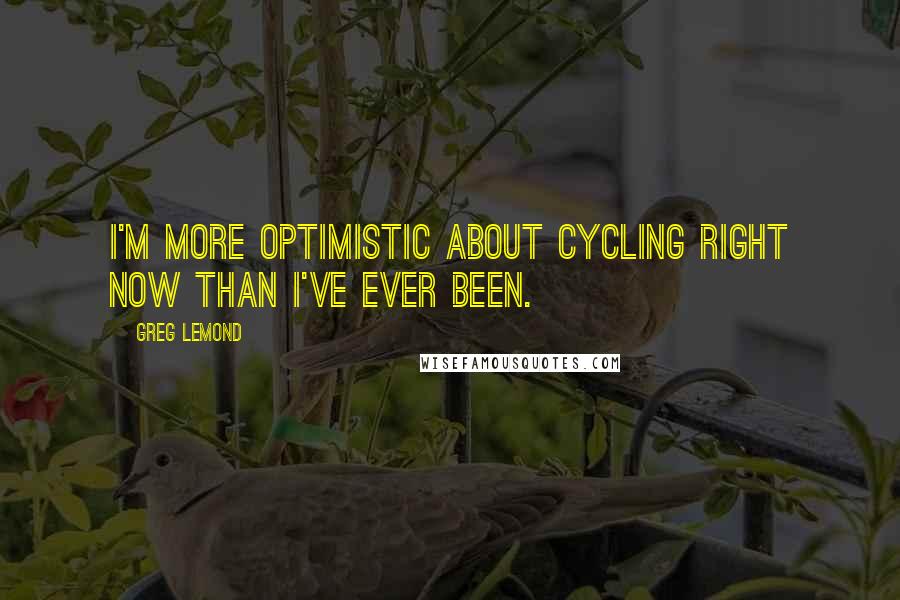 I'm more optimistic about cycling right now than I've ever been.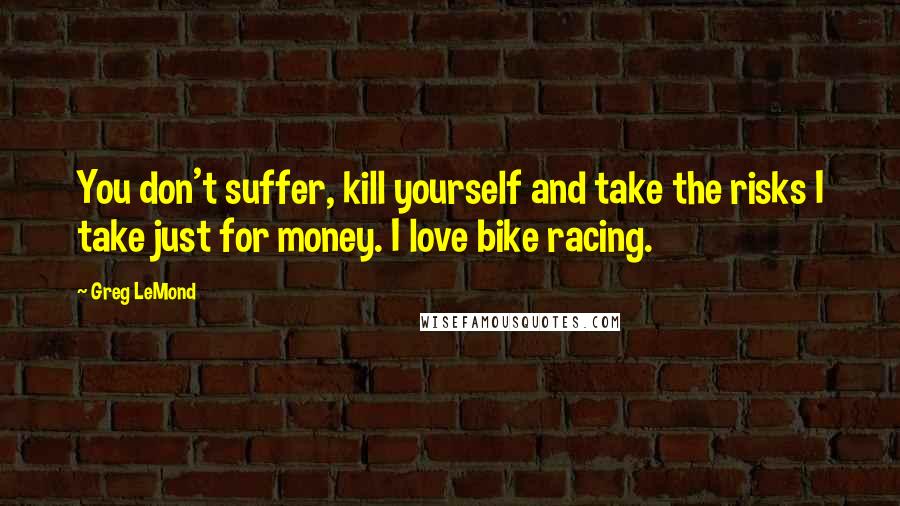 You don't suffer, kill yourself and take the risks I take just for money. I love bike racing.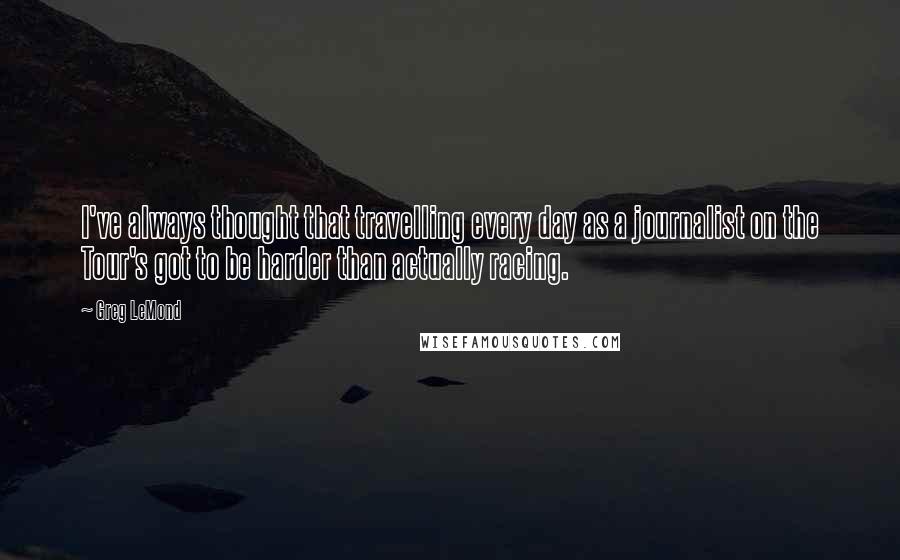 I've always thought that travelling every day as a journalist on the Tour's got to be harder than actually racing.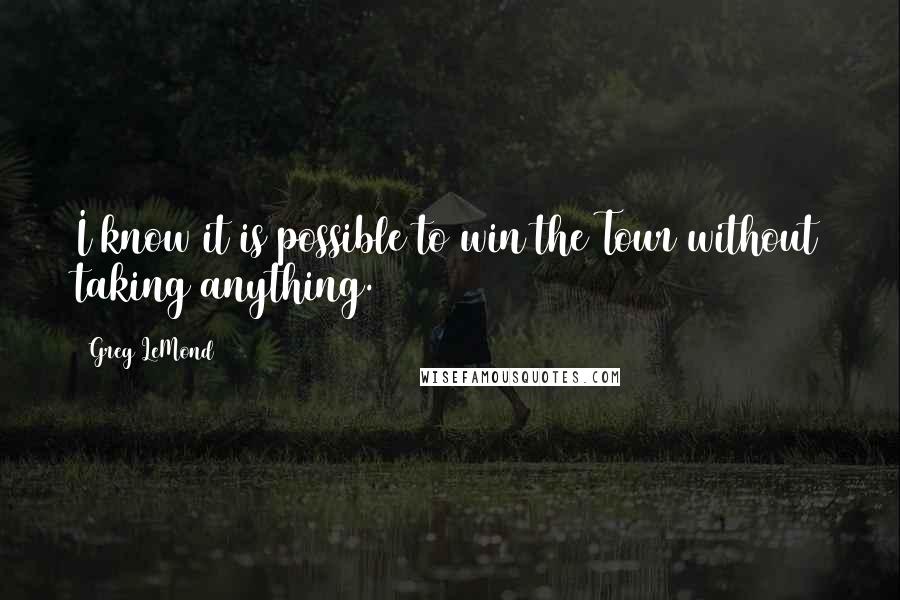 I know it is possible to win the Tour without taking anything.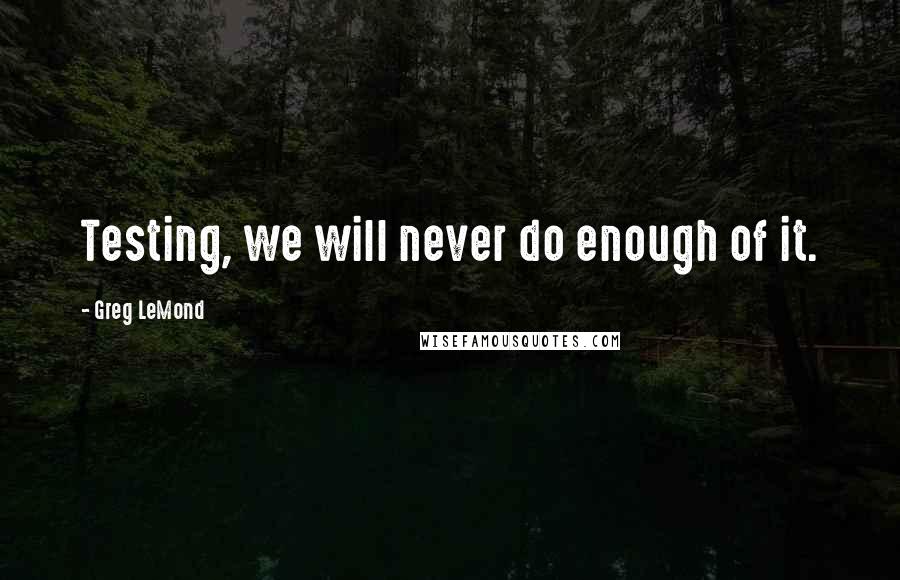 Testing, we will never do enough of it.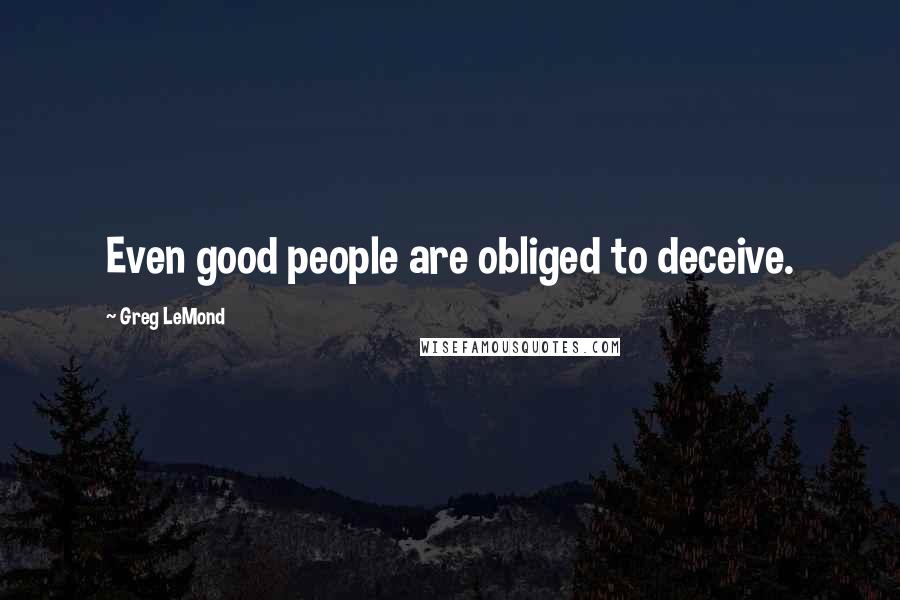 Even good people are obliged to deceive.
There are few things that you can't do as long as you are willing to apply yourself.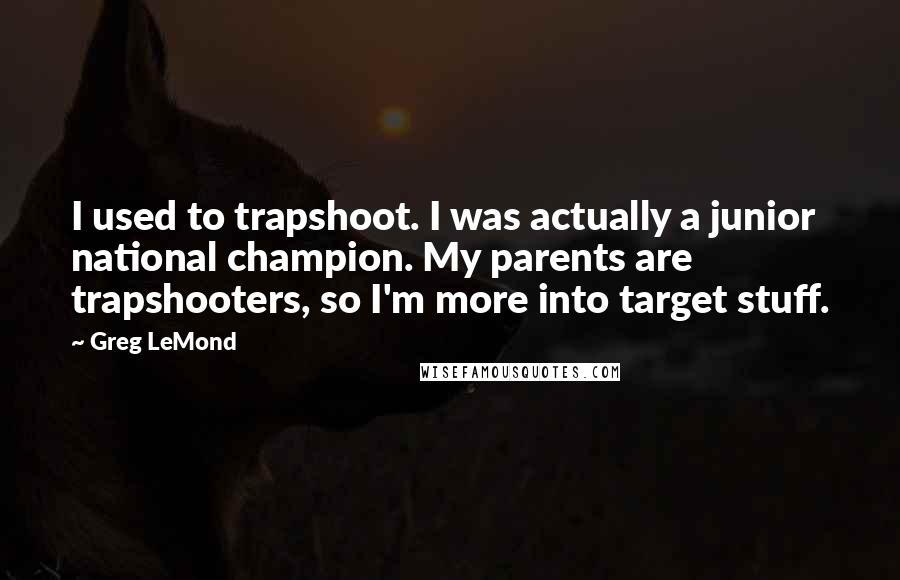 I used to trapshoot. I was actually a junior national champion. My parents are trapshooters, so I'm more into target stuff.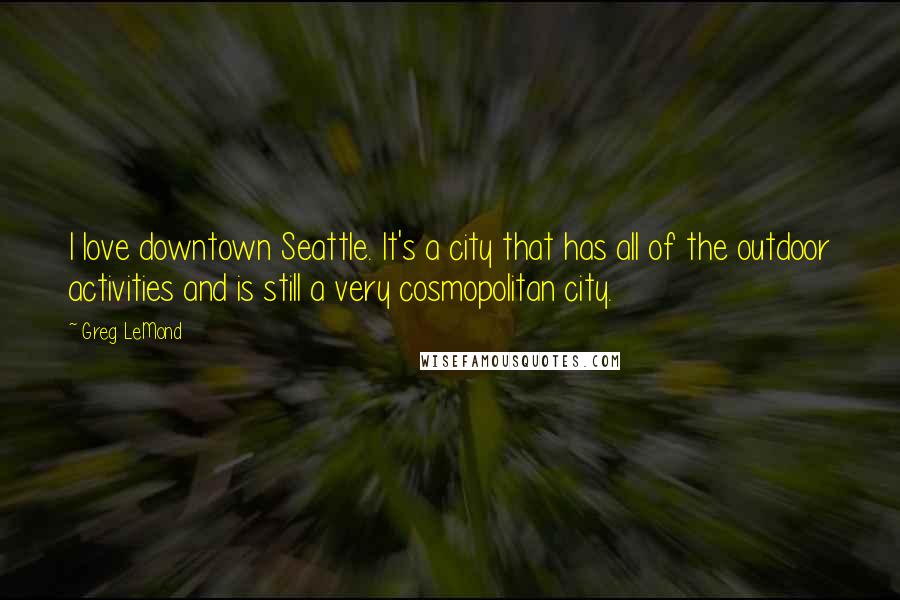 I love downtown Seattle. It's a city that has all of the outdoor activities and is still a very cosmopolitan city.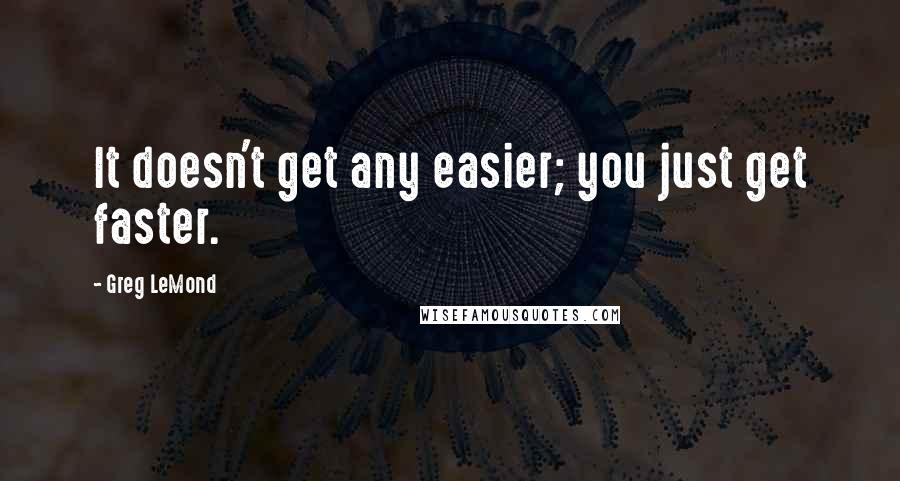 It doesn't get any easier; you just get faster.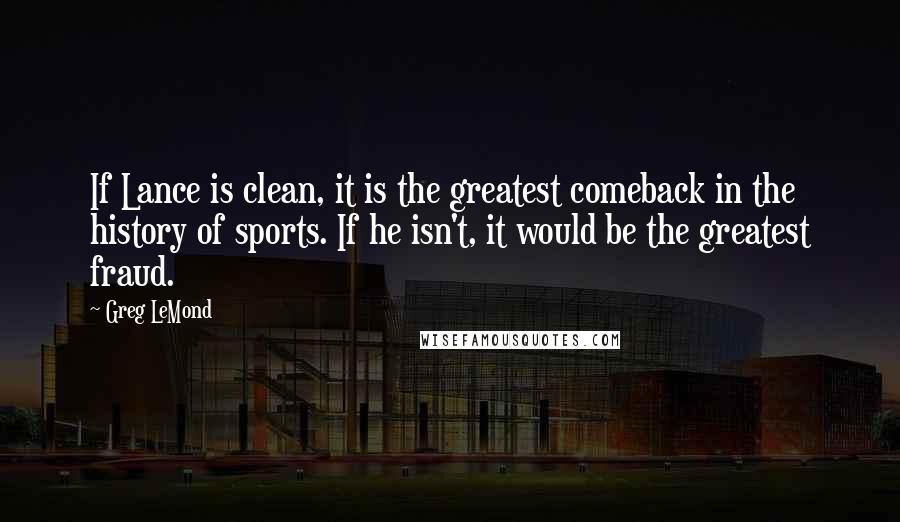 If Lance is clean, it is the greatest comeback in the history of sports. If he isn't, it would be the greatest fraud.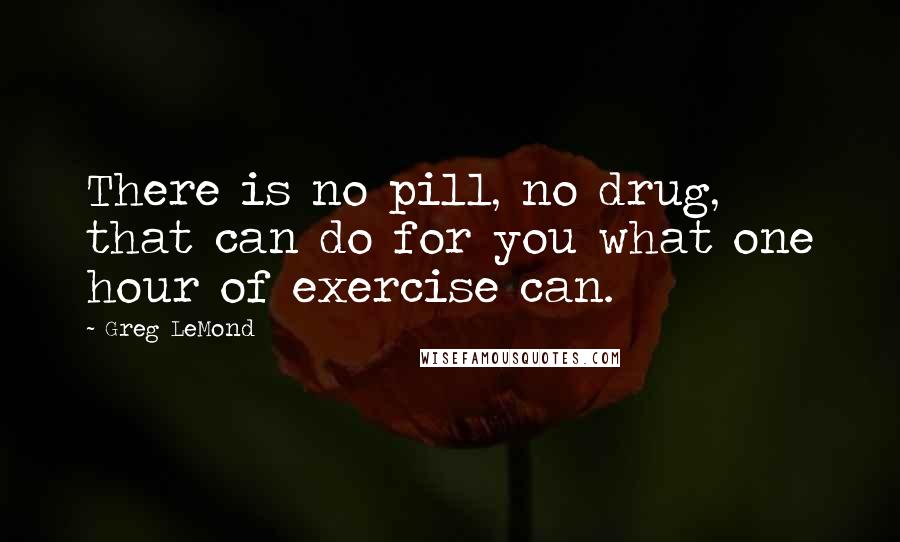 There is no pill, no drug, that can do for you what one hour of exercise can.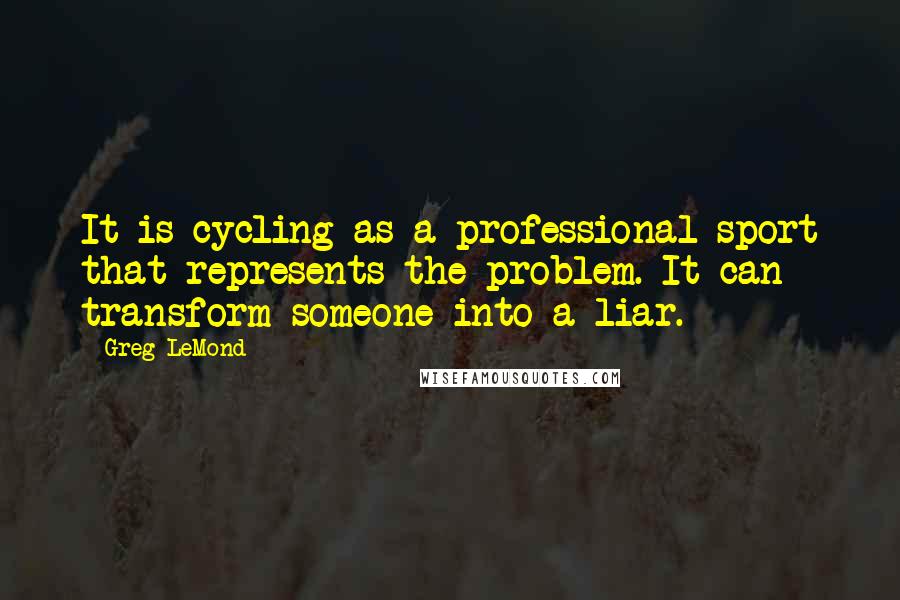 It is cycling as a professional sport that represents the problem. It can transform someone into a liar.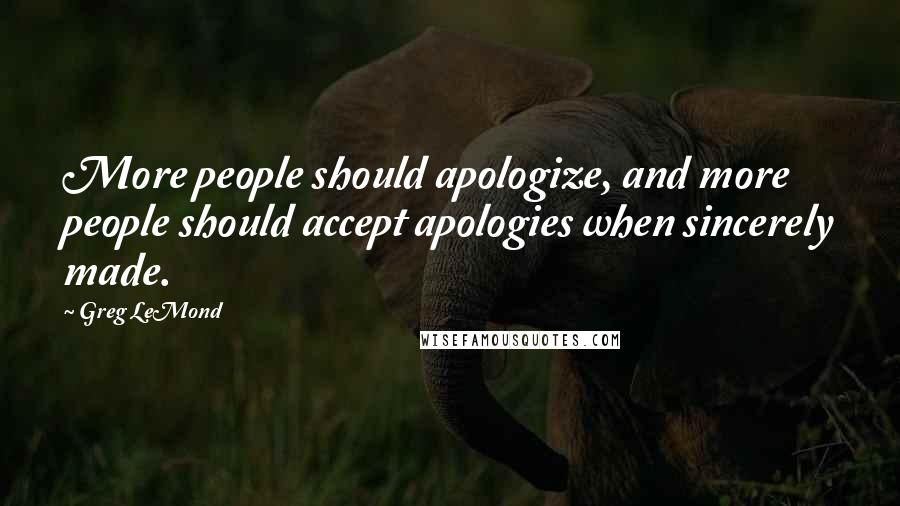 More people should apologize, and more people should accept apologies when sincerely made.