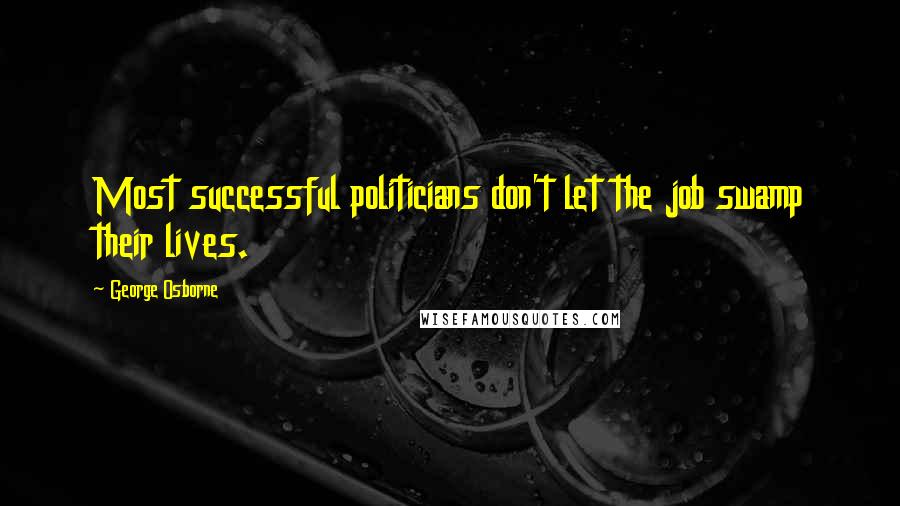 Most successful politicians don't let the job swamp their lives.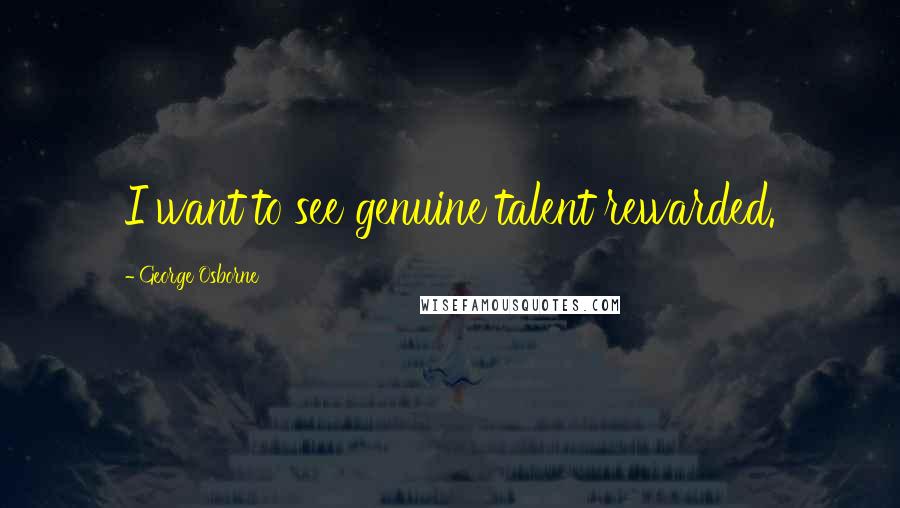 I want to see genuine talent rewarded.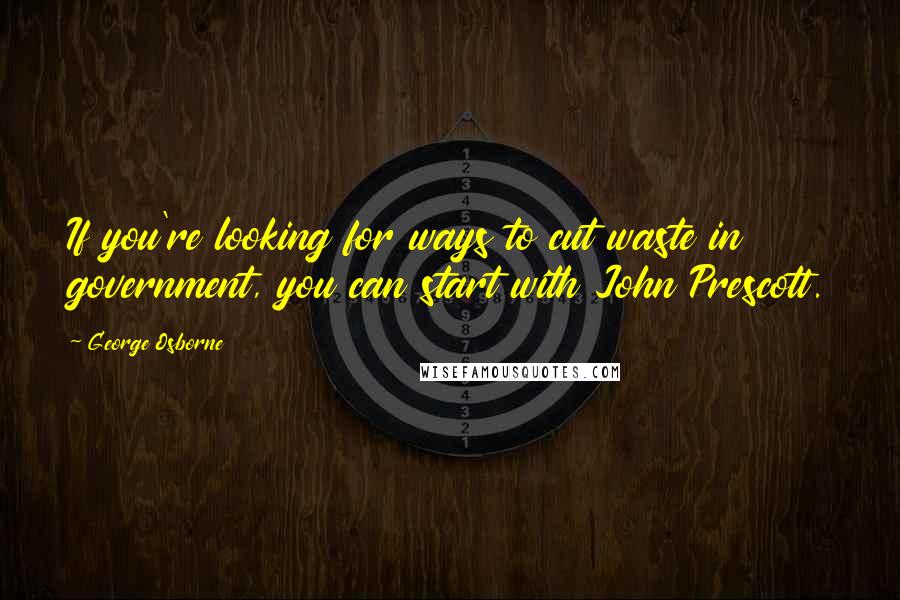 If you're looking for ways to cut waste in government, you can start with John Prescott.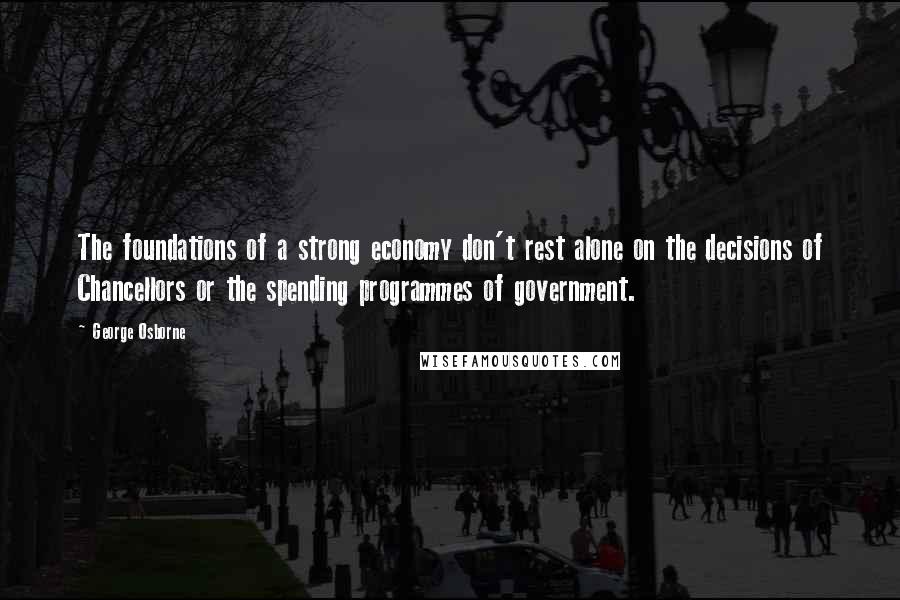 The foundations of a strong economy don't rest alone on the decisions of Chancellors or the spending programmes of government.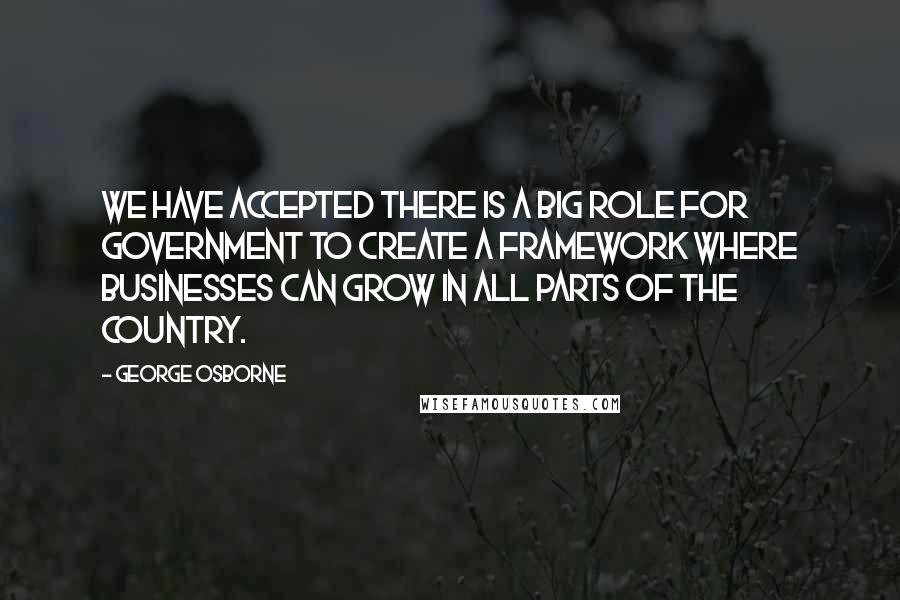 We have accepted there is a big role for government to create a framework where businesses can grow in all parts of the country.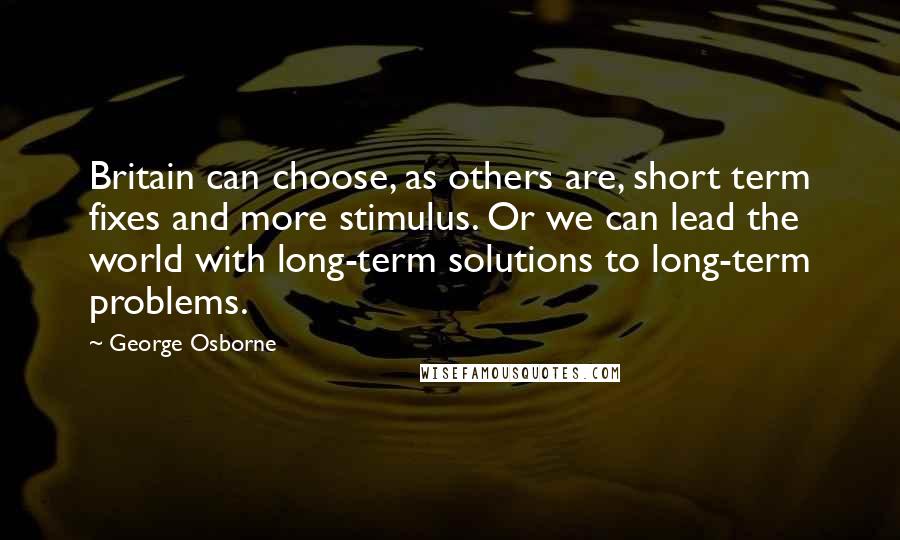 Britain can choose, as others are, short term fixes and more stimulus. Or we can lead the world with long-term solutions to long-term problems.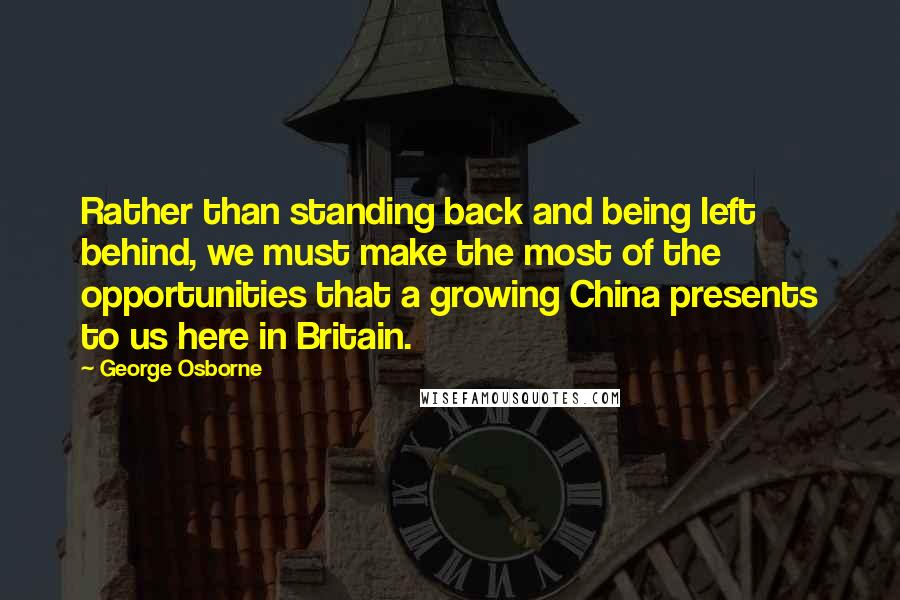 Rather than standing back and being left behind, we must make the most of the opportunities that a growing China presents to us here in Britain.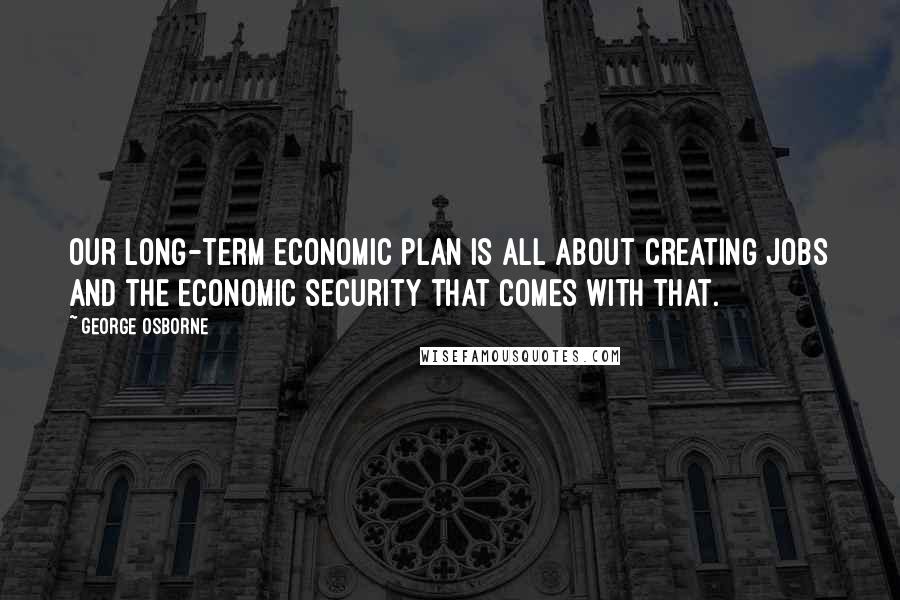 Our long-term economic plan is all about creating jobs and the economic security that comes with that.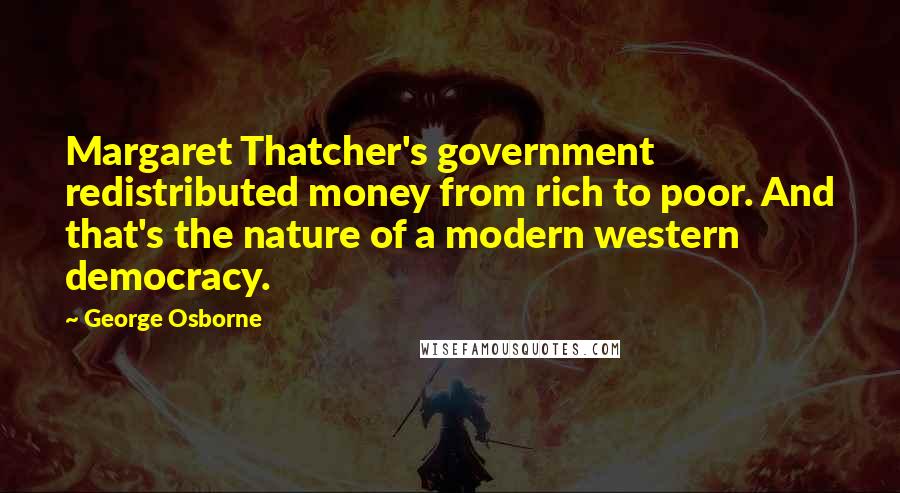 Margaret Thatcher's government redistributed money from rich to poor. And that's the nature of a modern western democracy.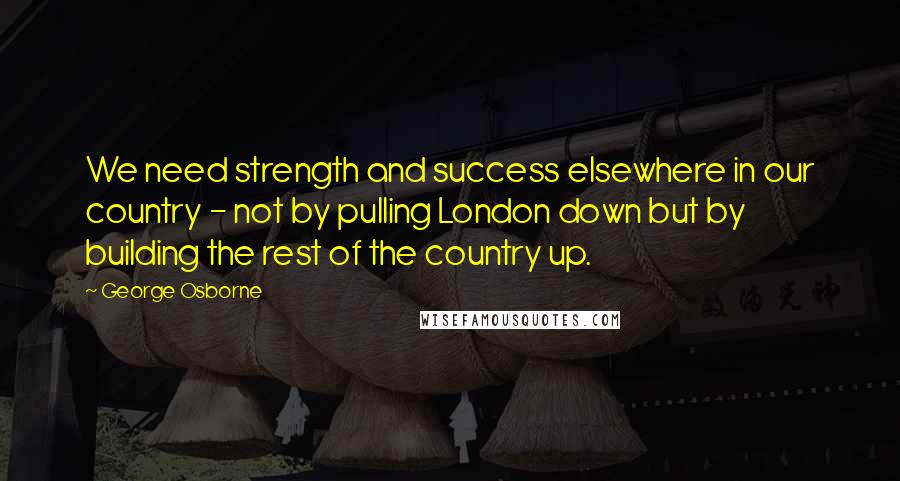 We need strength and success elsewhere in our country - not by pulling London down but by building the rest of the country up.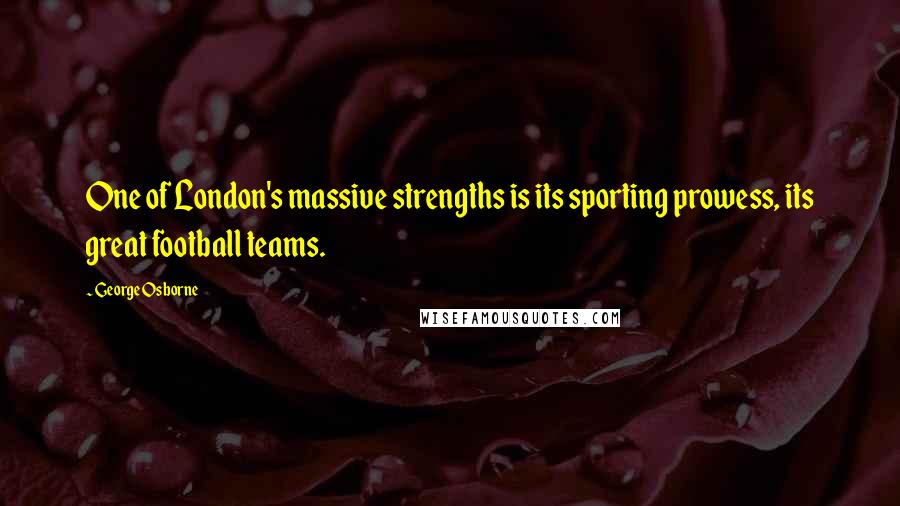 One of London's massive strengths is its sporting prowess, its great football teams.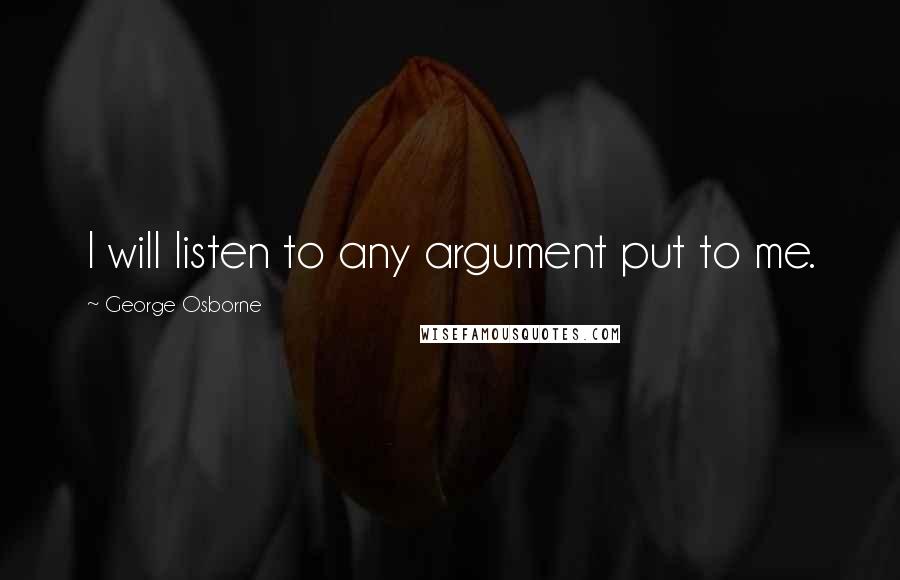 I will listen to any argument put to me.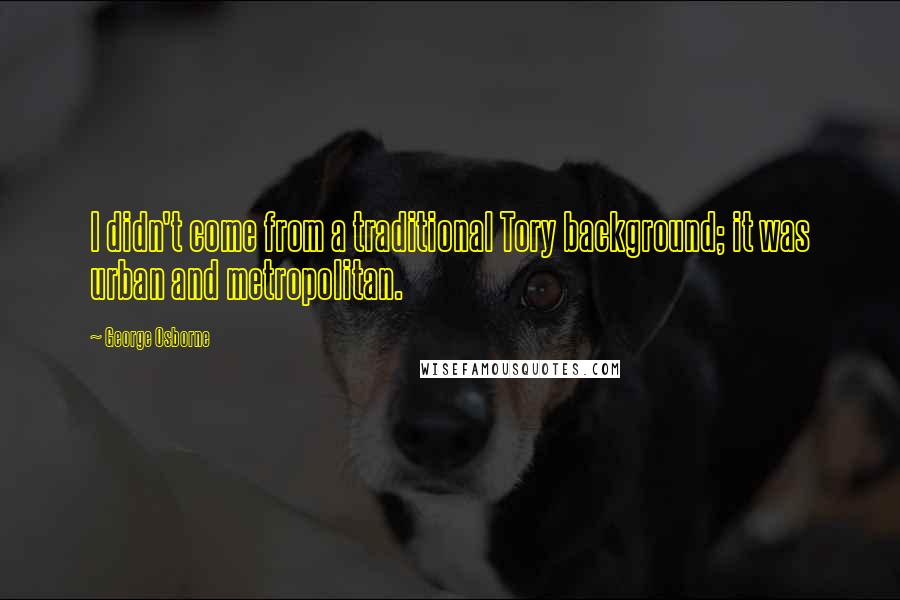 I didn't come from a traditional Tory background; it was urban and metropolitan.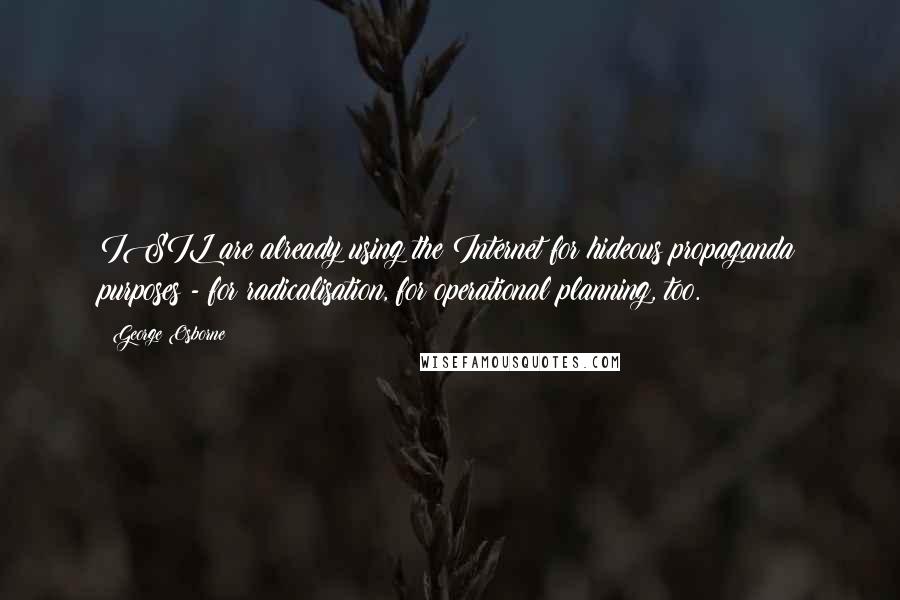 ISIL are already using the Internet for hideous propaganda purposes - for radicalisation, for operational planning, too.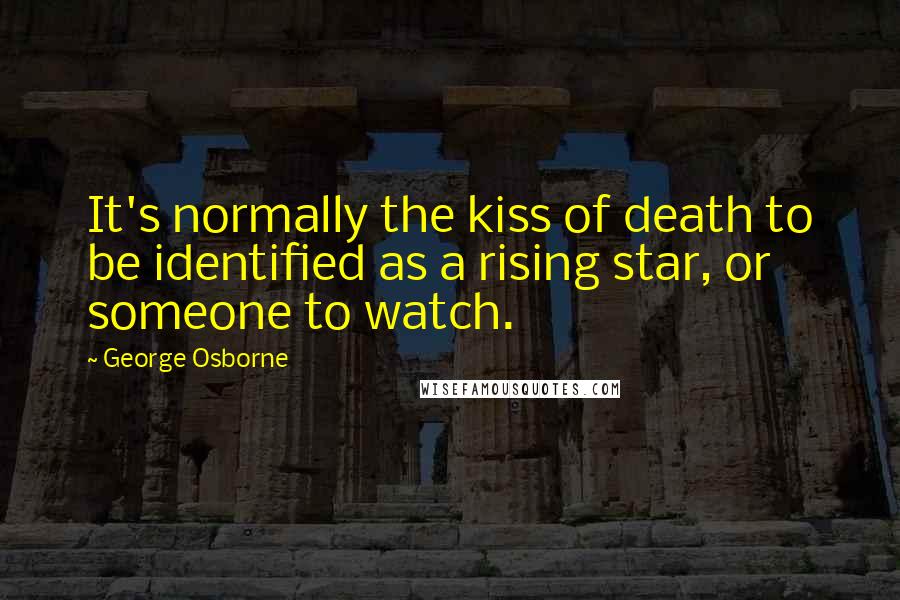 It's normally the kiss of death to be identified as a rising star, or someone to watch.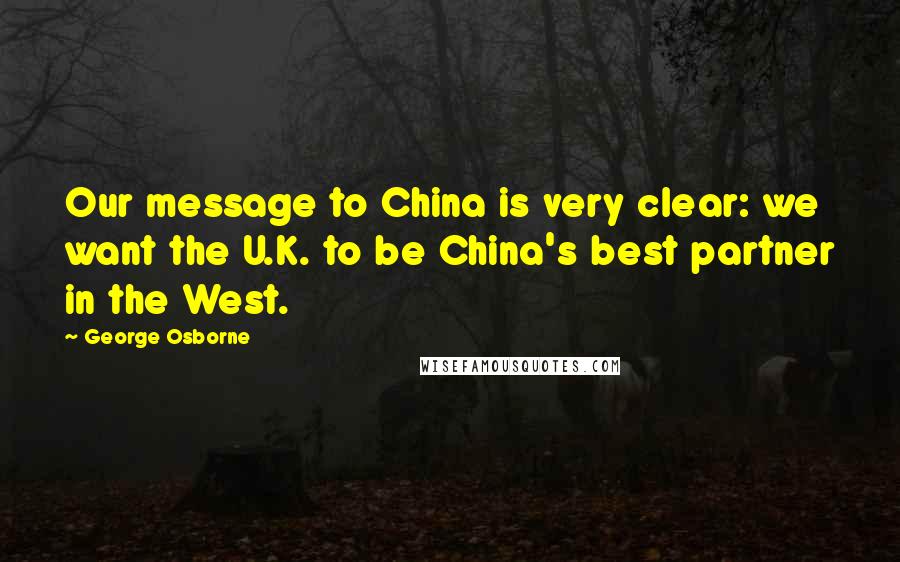 Our message to China is very clear: we want the U.K. to be China's best partner in the West.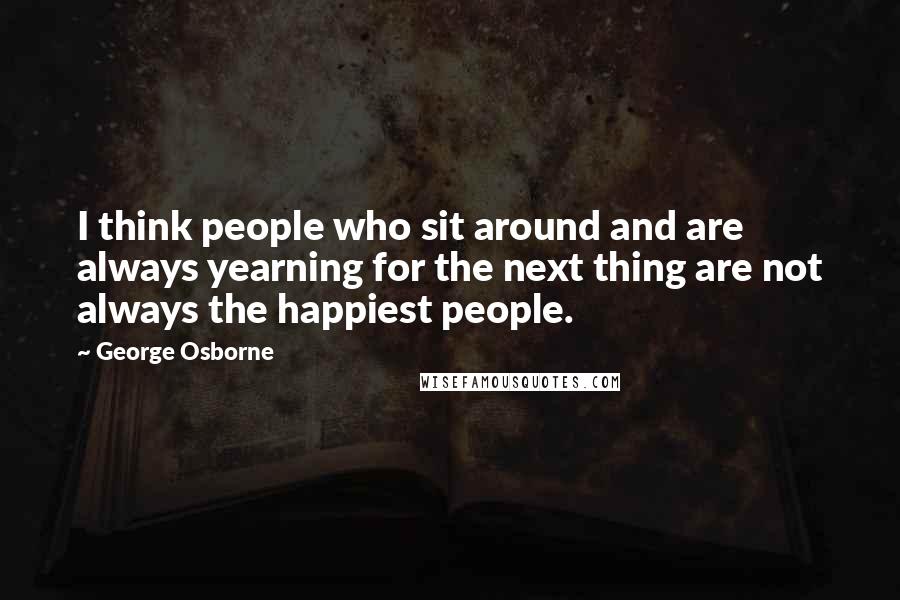 I think people who sit around and are always yearning for the next thing are not always the happiest people.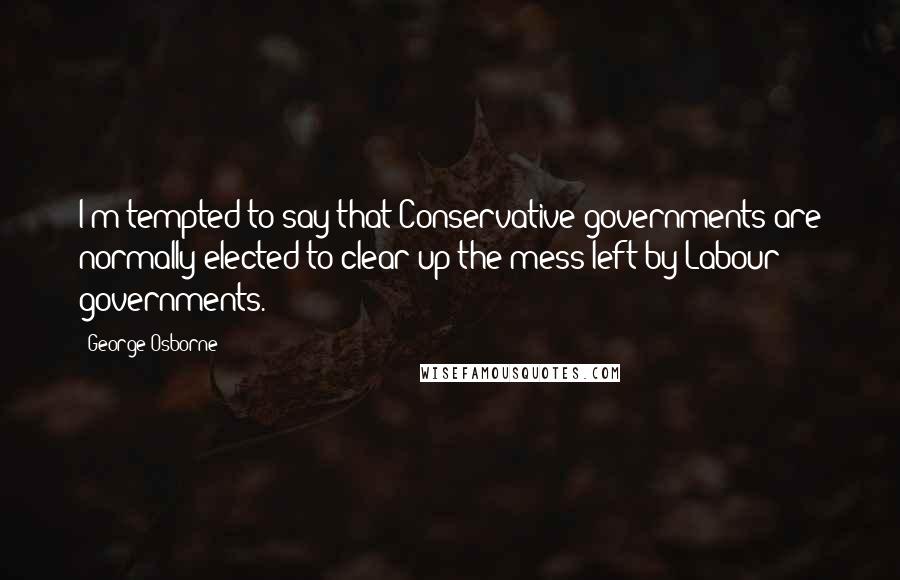 I'm tempted to say that Conservative governments are normally elected to clear up the mess left by Labour governments.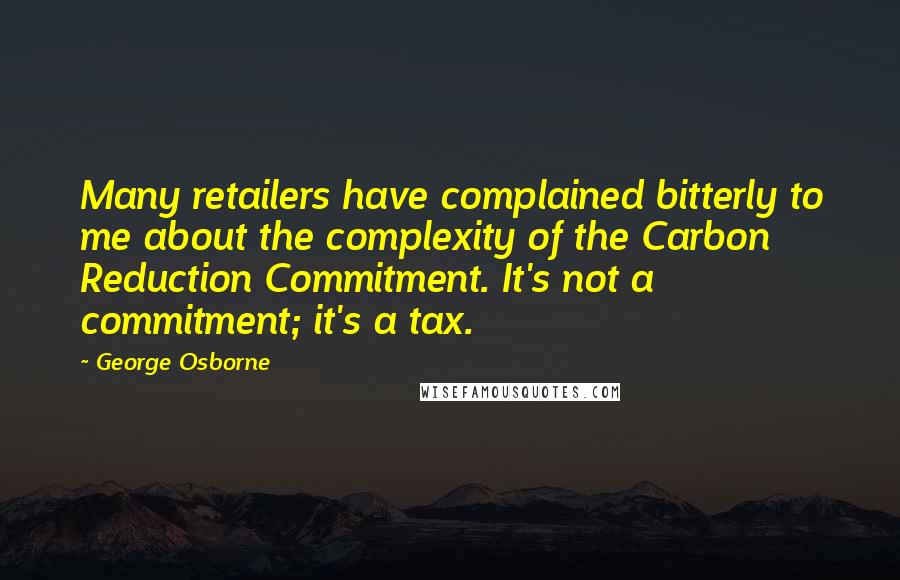 Many retailers have complained bitterly to me about the complexity of the Carbon Reduction Commitment. It's not a commitment; it's a tax.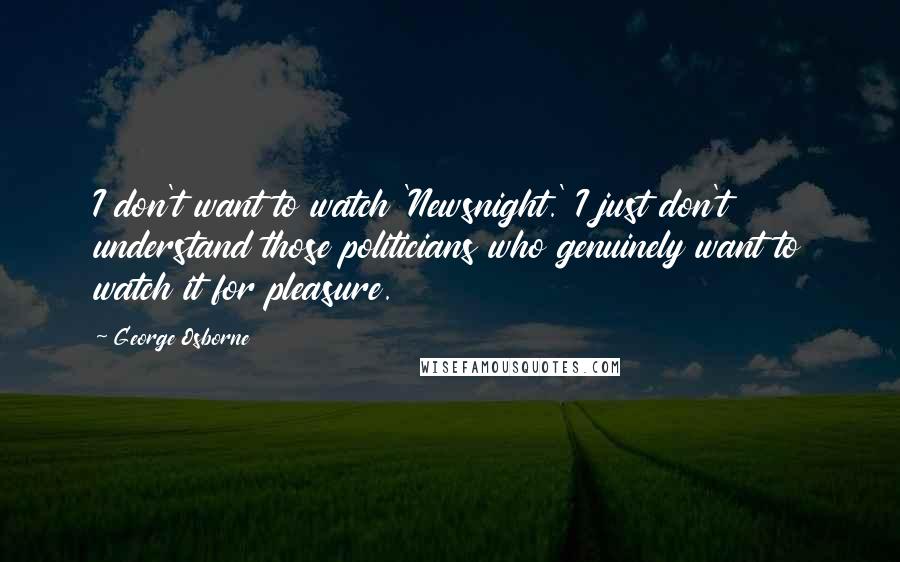 I don't want to watch 'Newsnight.' I just don't understand those politicians who genuinely want to watch it for pleasure.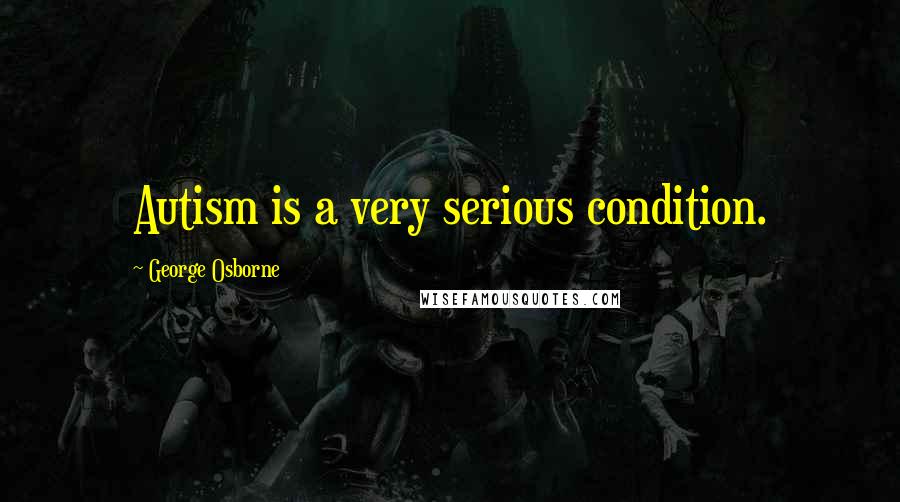 Autism is a very serious condition.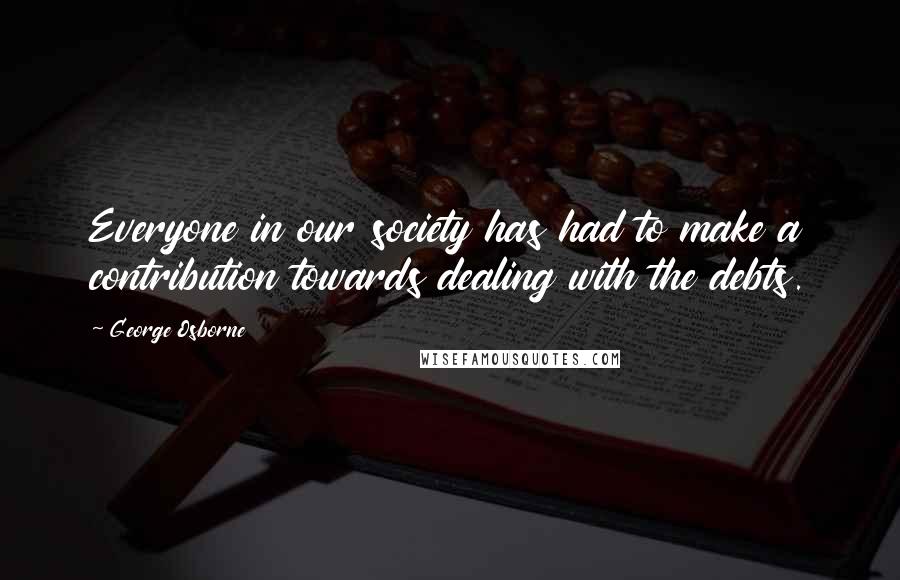 Everyone in our society has had to make a contribution towards dealing with the debts.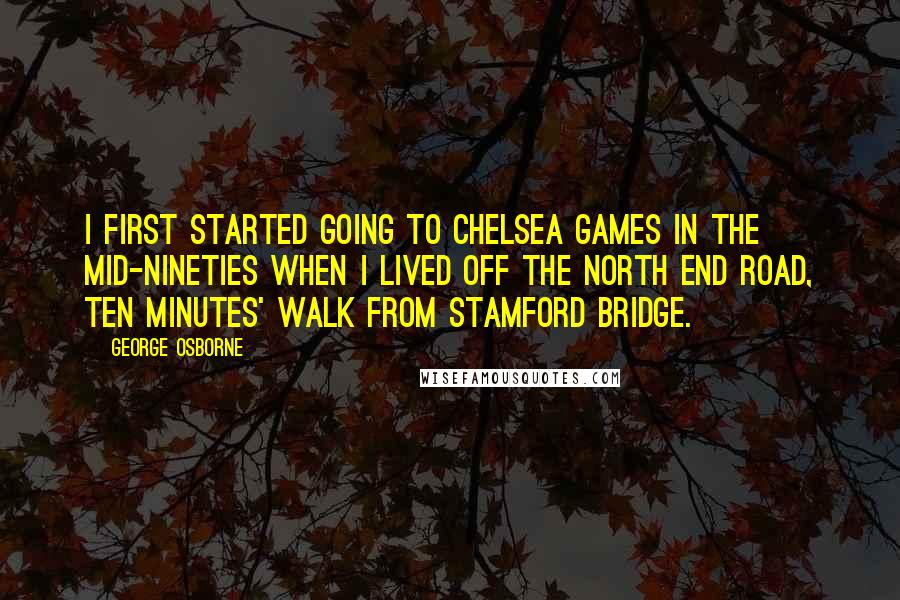 I first started going to Chelsea games in the mid-Nineties when I lived off the North End Road, ten minutes' walk from Stamford Bridge.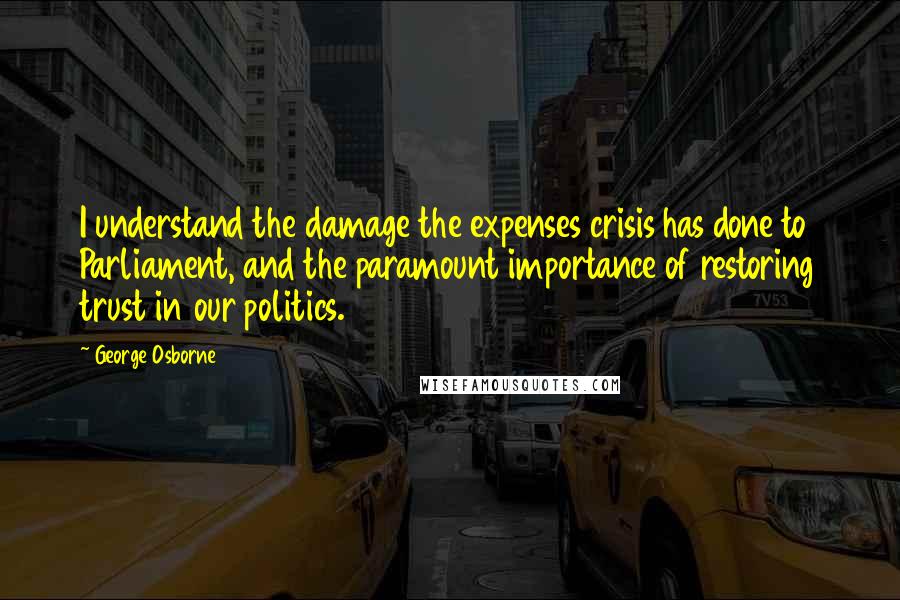 I understand the damage the expenses crisis has done to Parliament, and the paramount importance of restoring trust in our politics.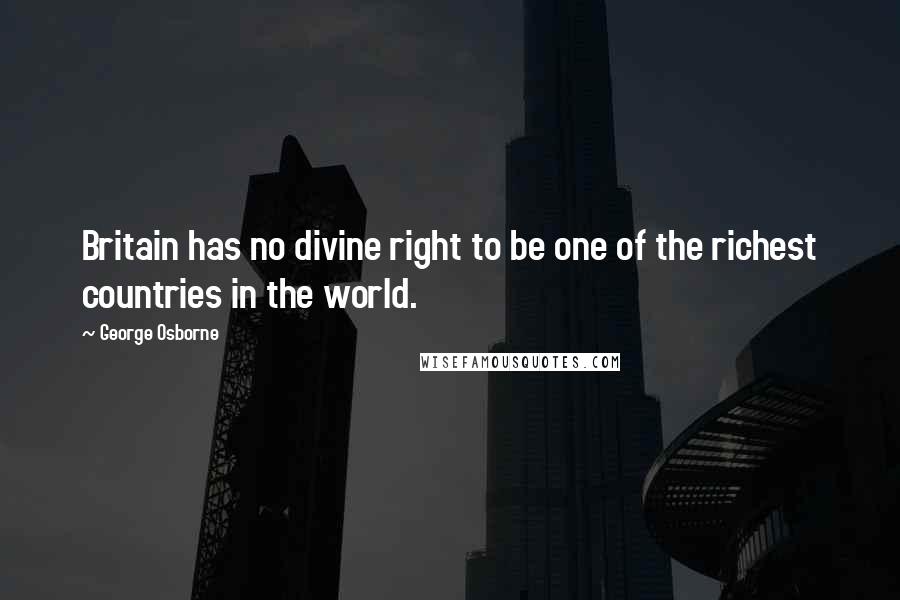 Britain has no divine right to be one of the richest countries in the world.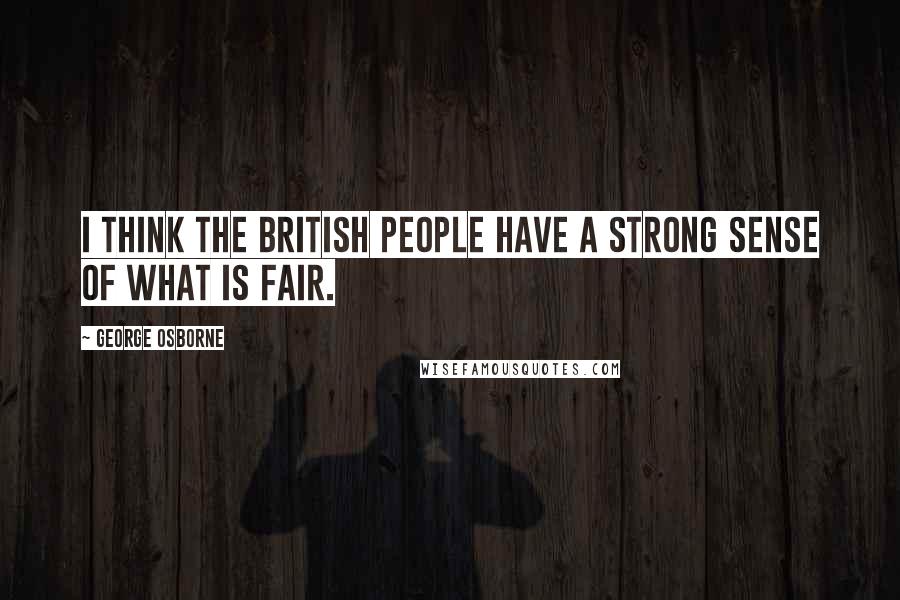 I think the British people have a strong sense of what is fair.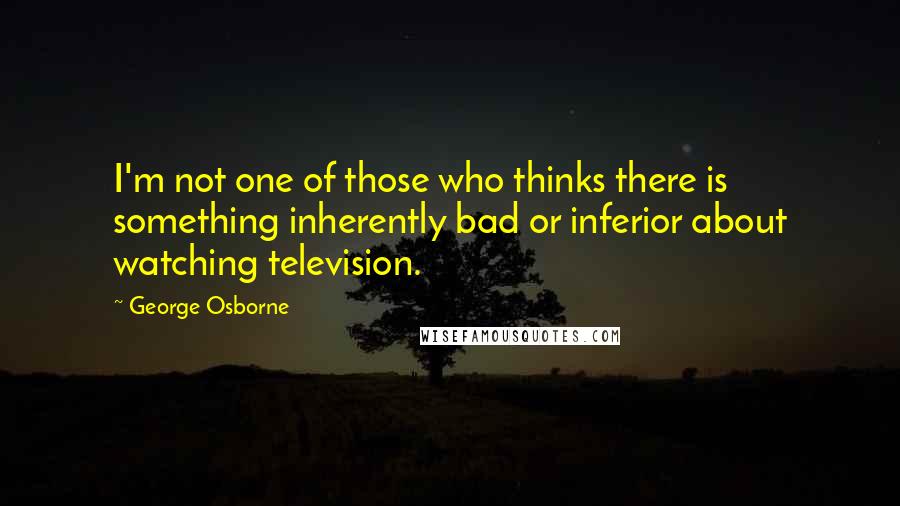 I'm not one of those who thinks there is something inherently bad or inferior about watching television.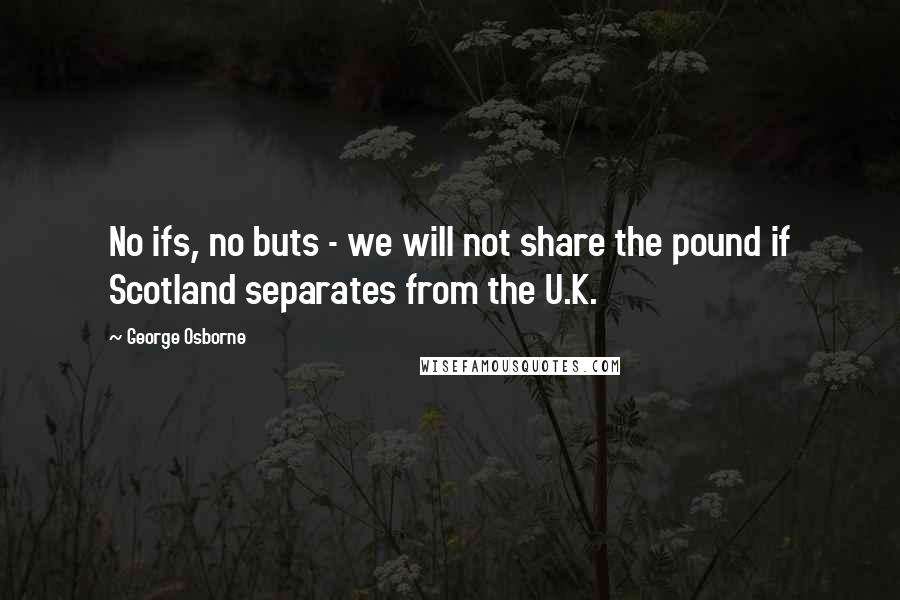 No ifs, no buts - we will not share the pound if Scotland separates from the U.K.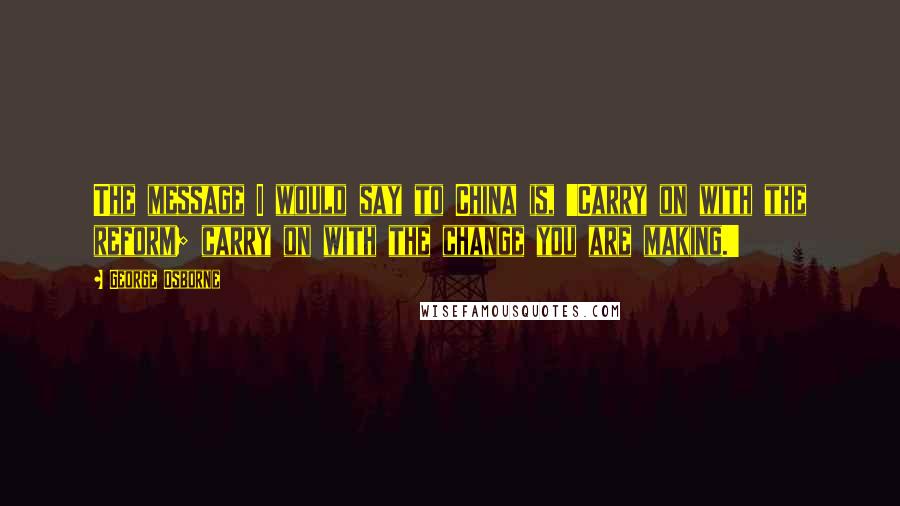 The message I would say to China is, 'Carry on with the reform; carry on with the change you are making.'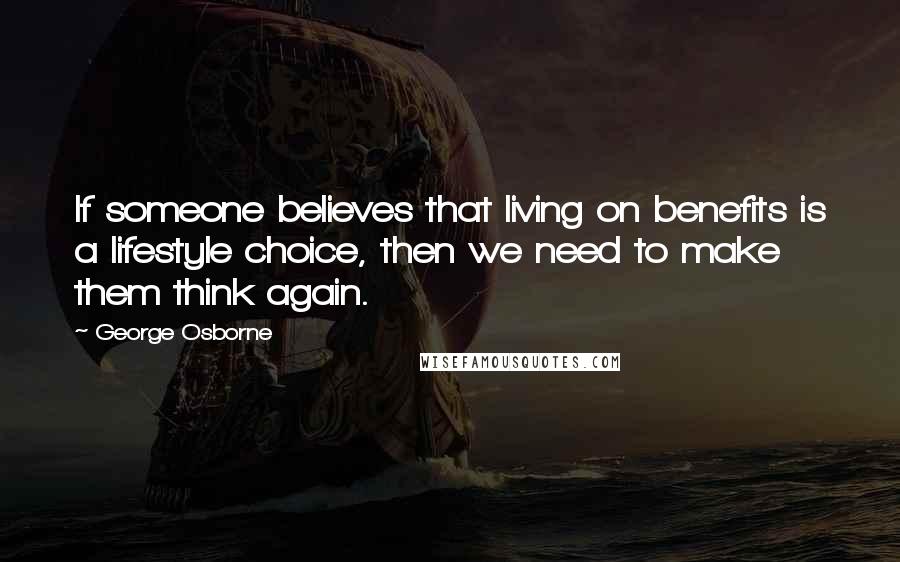 If someone believes that living on benefits is a lifestyle choice, then we need to make them think again.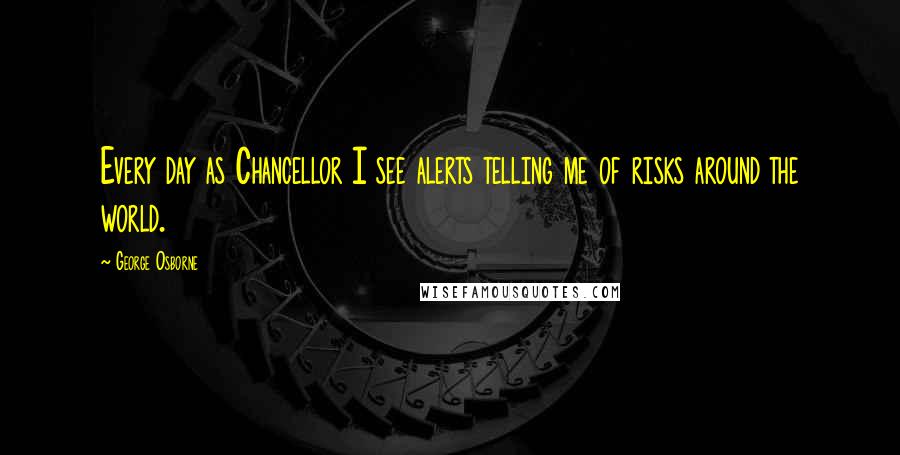 Every day as Chancellor I see alerts telling me of risks around the world.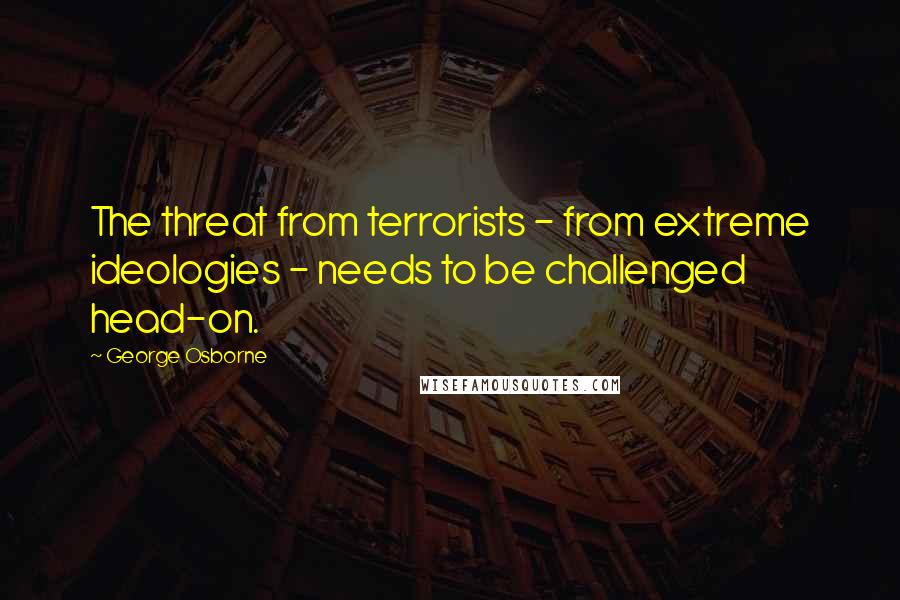 The threat from terrorists - from extreme ideologies - needs to be challenged head-on.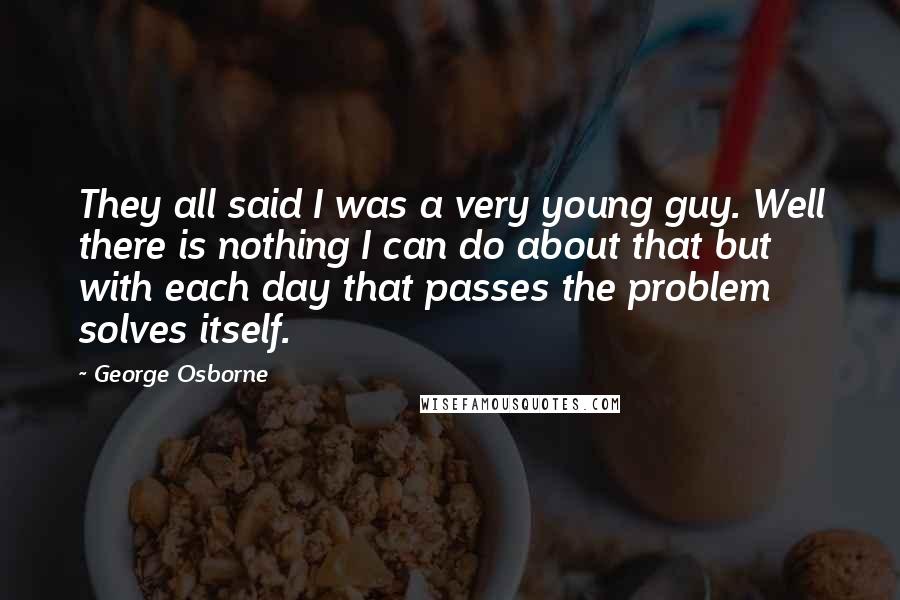 They all said I was a very young guy. Well there is nothing I can do about that but with each day that passes the problem solves itself.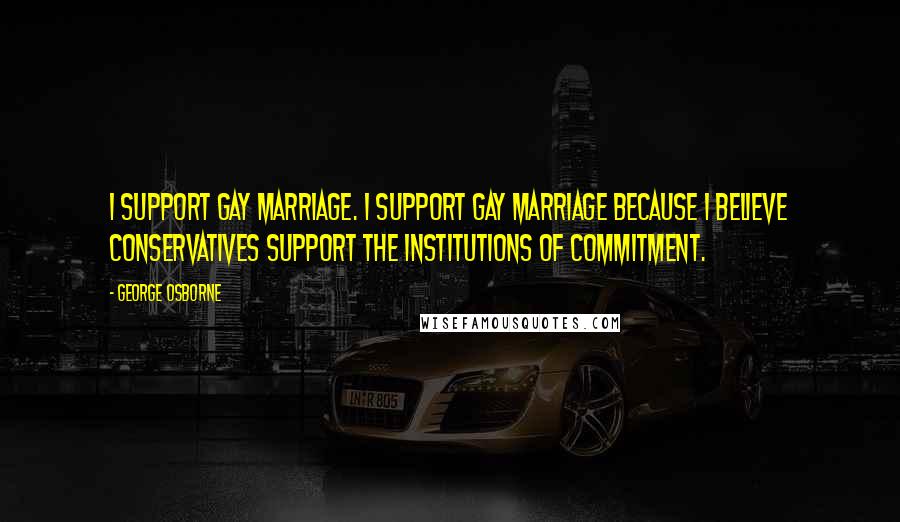 I support gay marriage. I support gay marriage because I believe Conservatives support the institutions of commitment.
I can't imagine a God who would ever need to intercede in the daily travails of my life.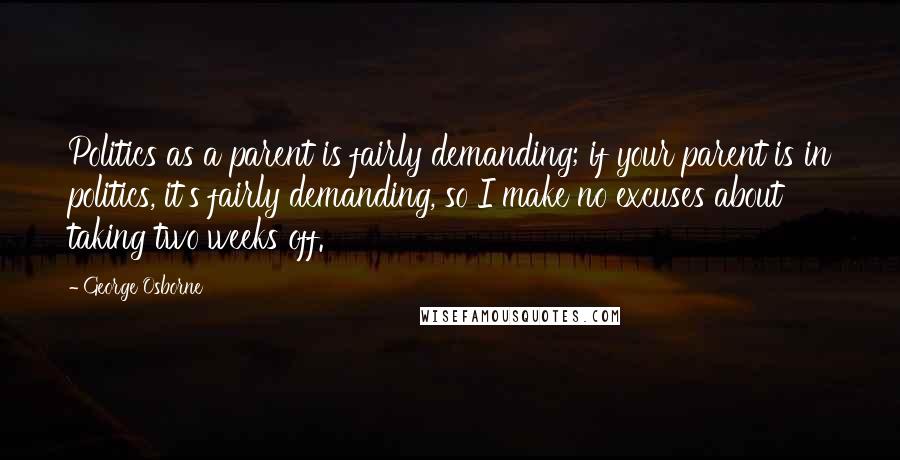 Politics as a parent is fairly demanding; if your parent is in politics, it's fairly demanding, so I make no excuses about taking two weeks off.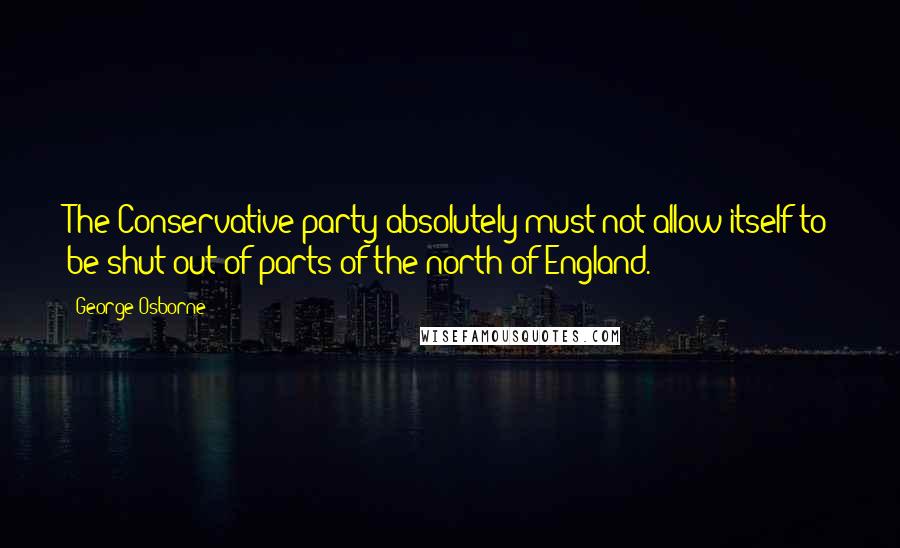 The Conservative party absolutely must not allow itself to be shut out of parts of the north of England.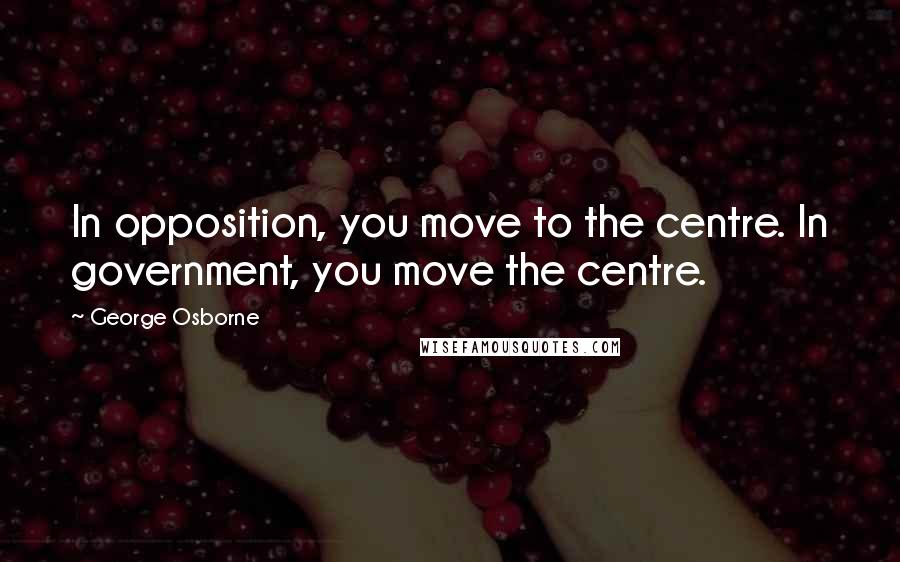 In opposition, you move to the centre. In government, you move the centre.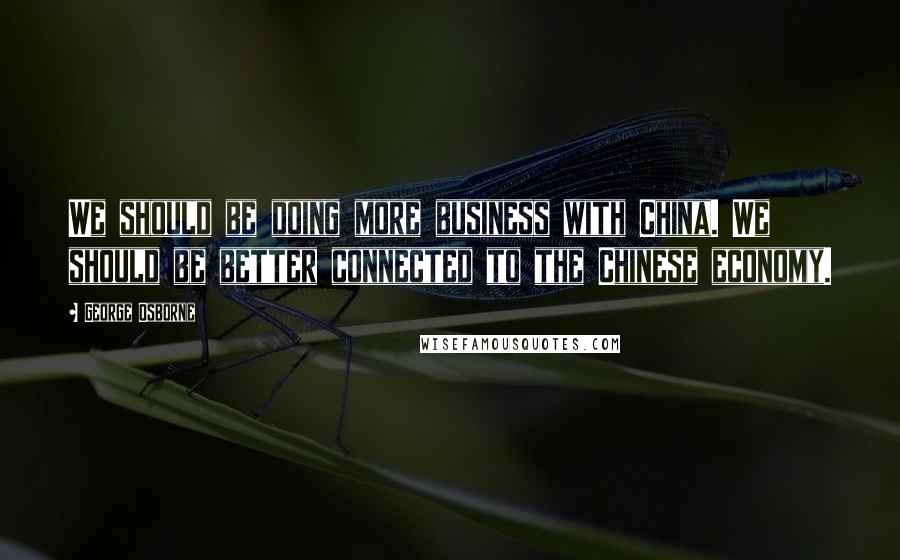 We should be doing more business with China. We should be better connected to the Chinese economy.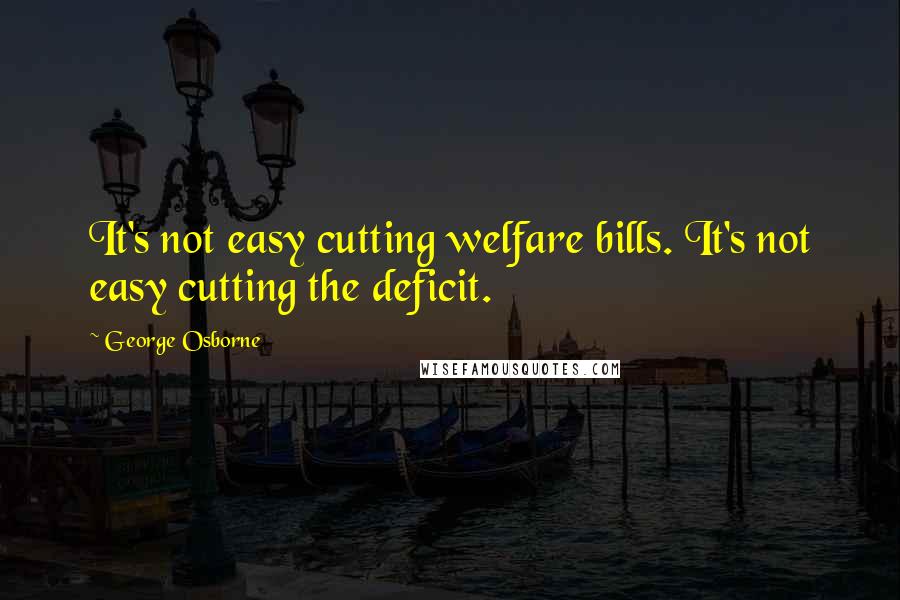 It's not easy cutting welfare bills. It's not easy cutting the deficit.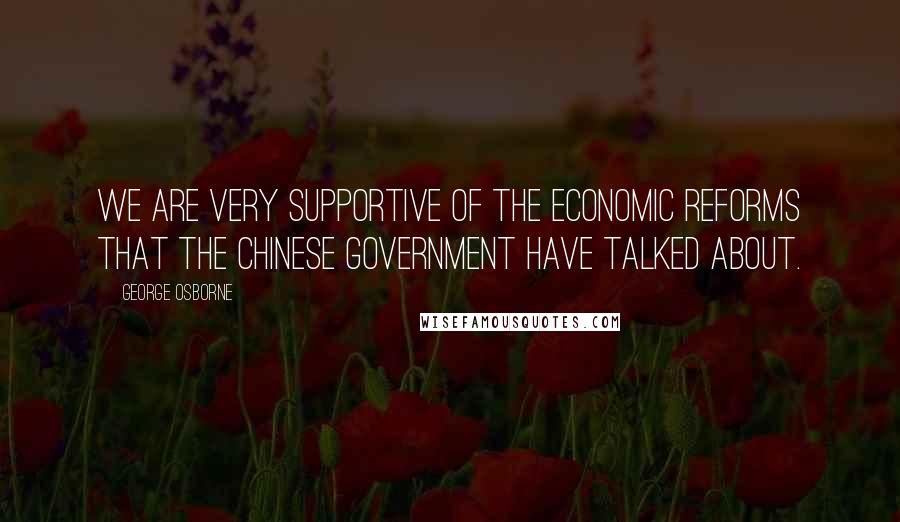 We are very supportive of the economic reforms that the Chinese government have talked about.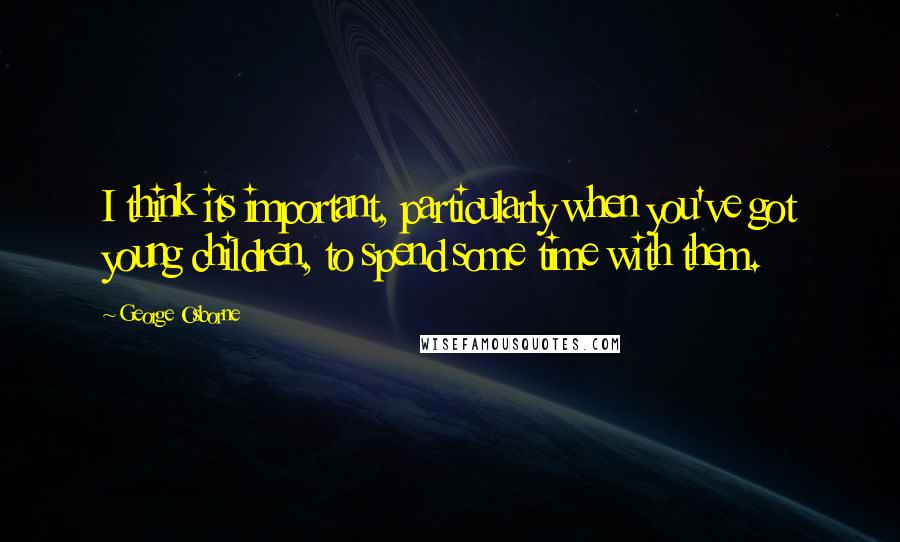 I think its important, particularly when you've got young children, to spend some time with them.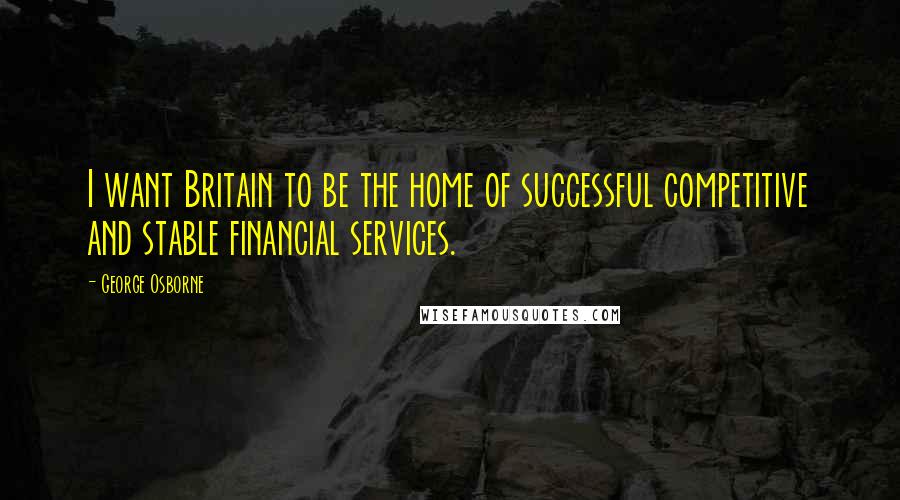 I want Britain to be the home of successful competitive and stable financial services.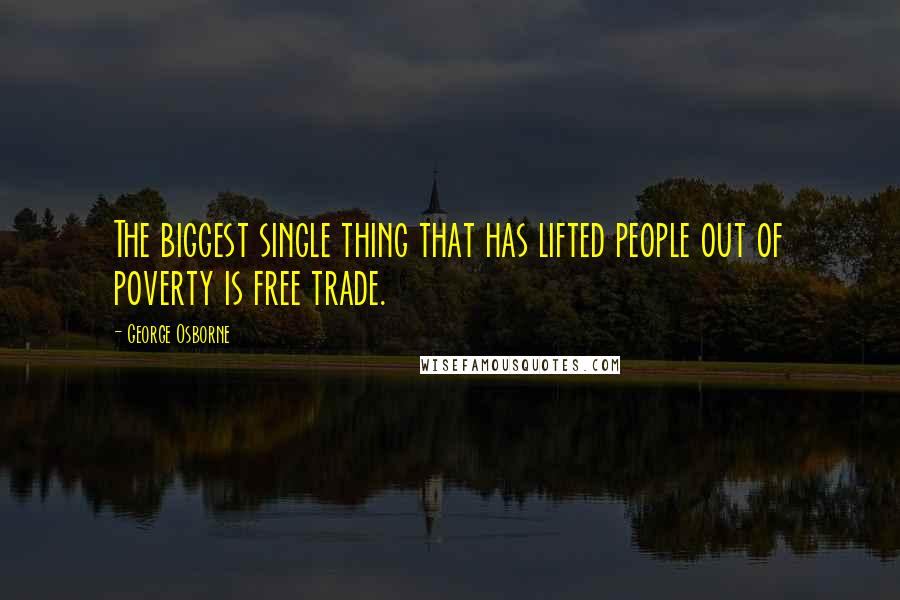 The biggest single thing that has lifted people out of poverty is free trade.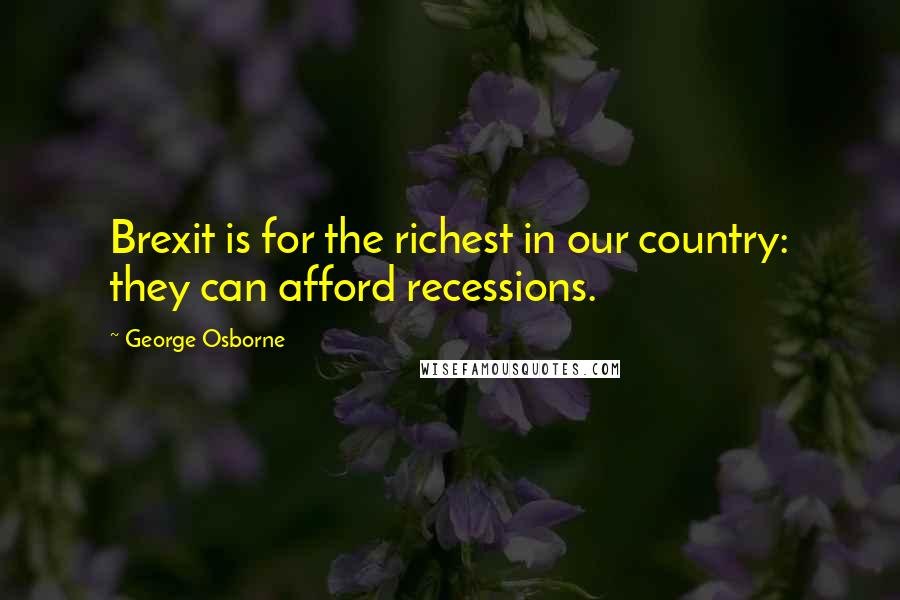 Brexit is for the richest in our country: they can afford recessions.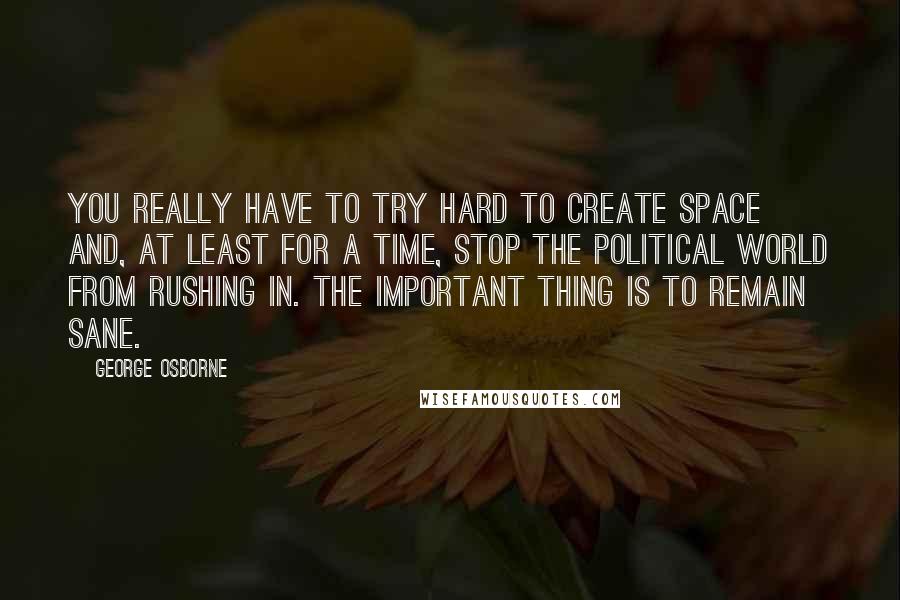 You really have to try hard to create space and, at least for a time, stop the political world from rushing in. The important thing is to remain sane.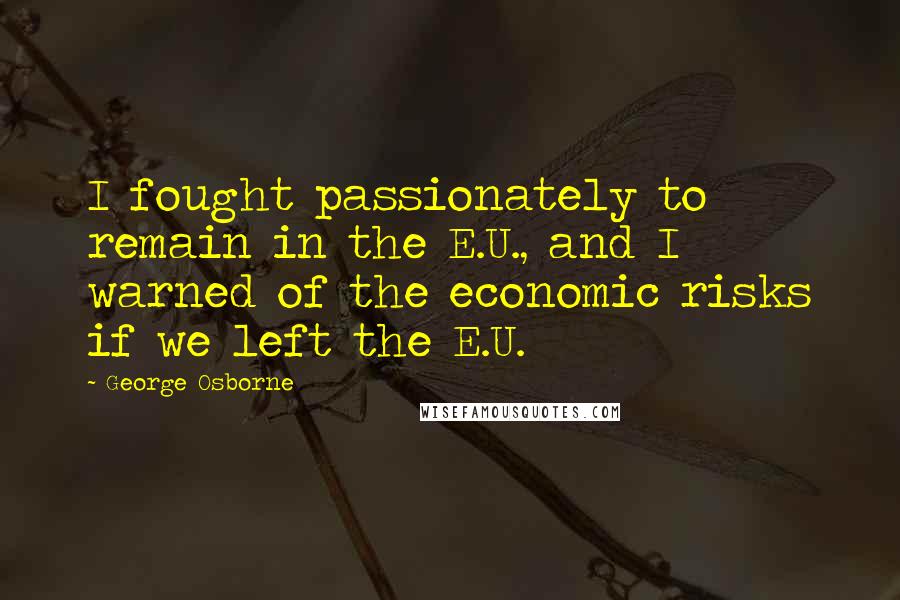 I fought passionately to remain in the E.U., and I warned of the economic risks if we left the E.U.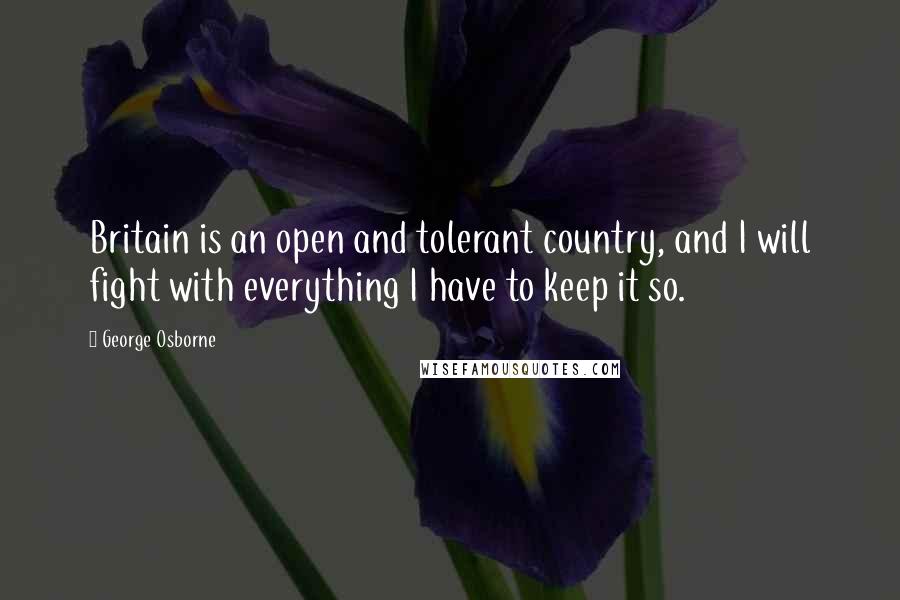 Britain is an open and tolerant country, and I will fight with everything I have to keep it so.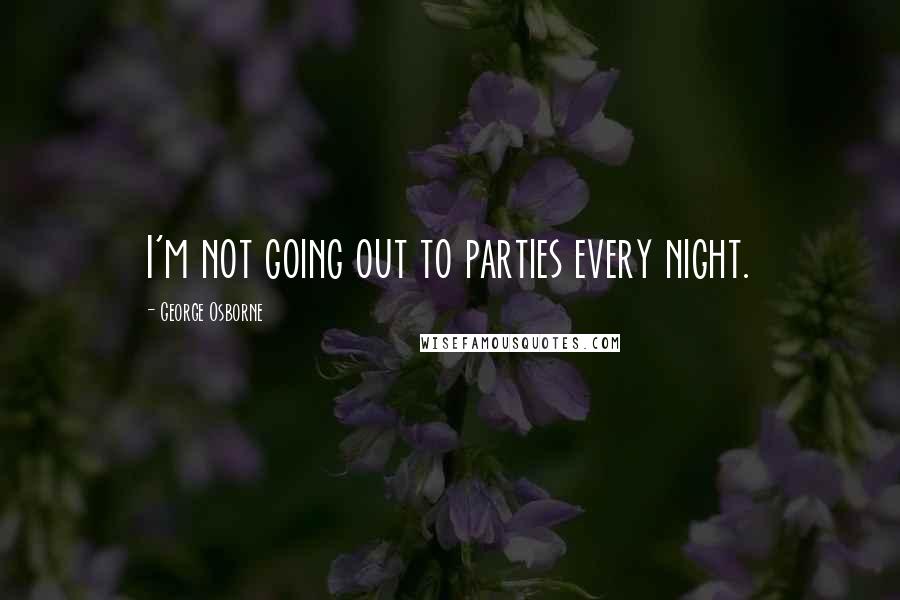 I'm not going out to parties every night.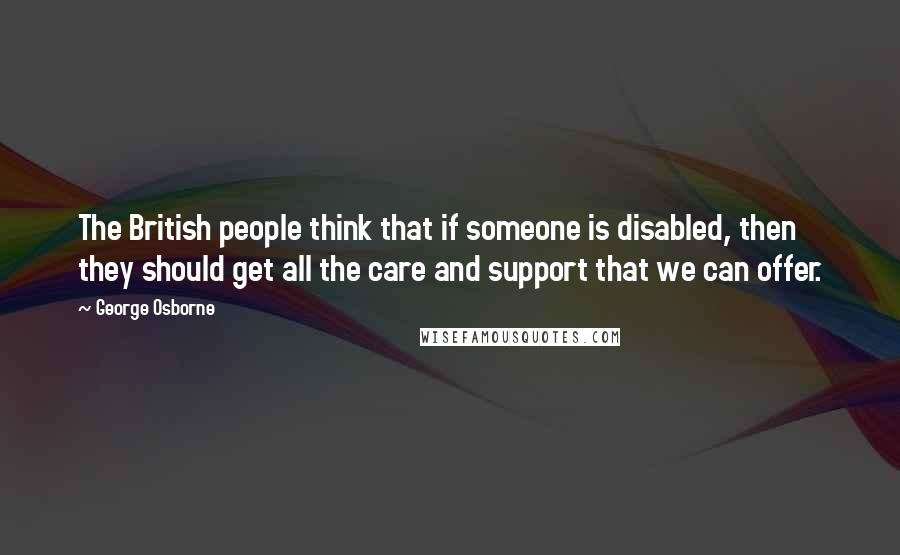 The British people think that if someone is disabled, then they should get all the care and support that we can offer.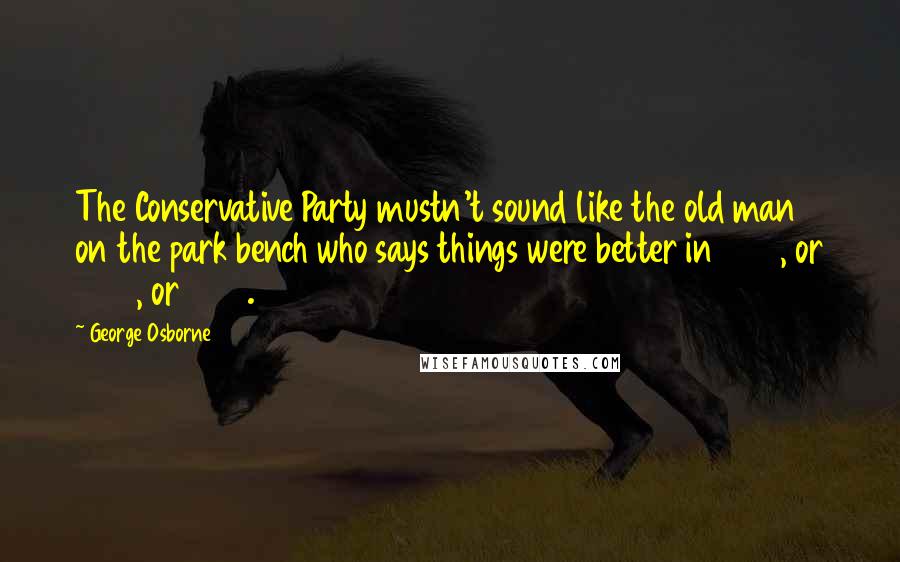 The Conservative Party mustn't sound like the old man on the park bench who says things were better in 1985, or 1955, or 1855.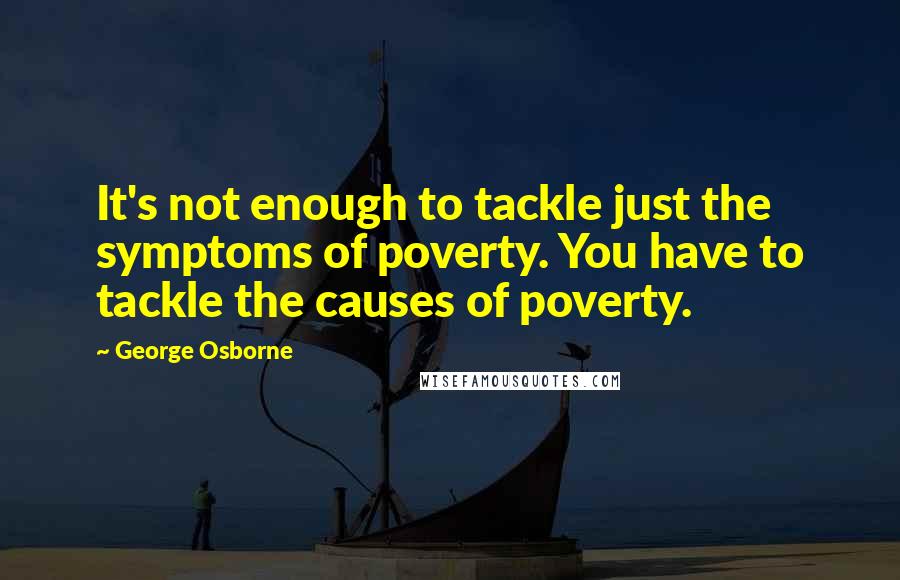 It's not enough to tackle just the symptoms of poverty. You have to tackle the causes of poverty.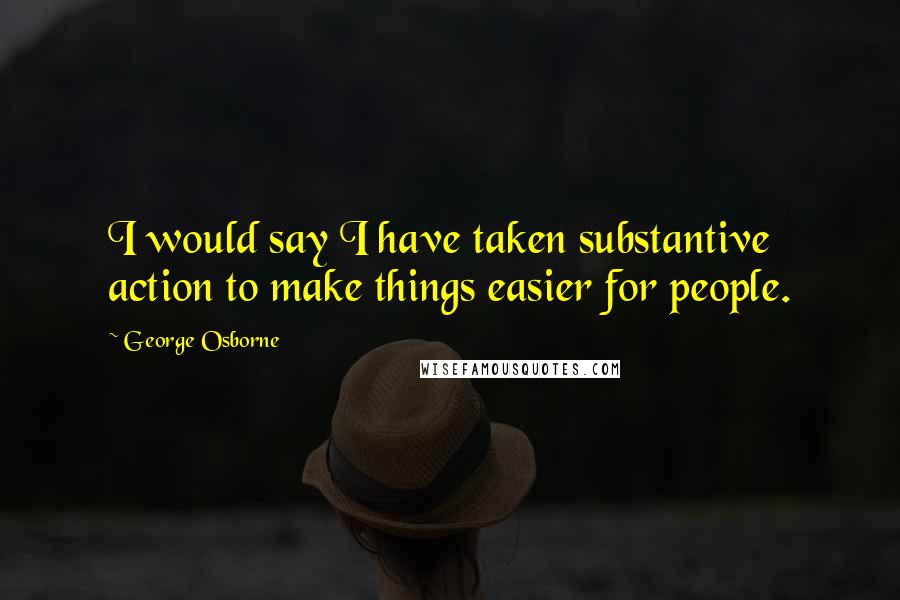 I would say I have taken substantive action to make things easier for people.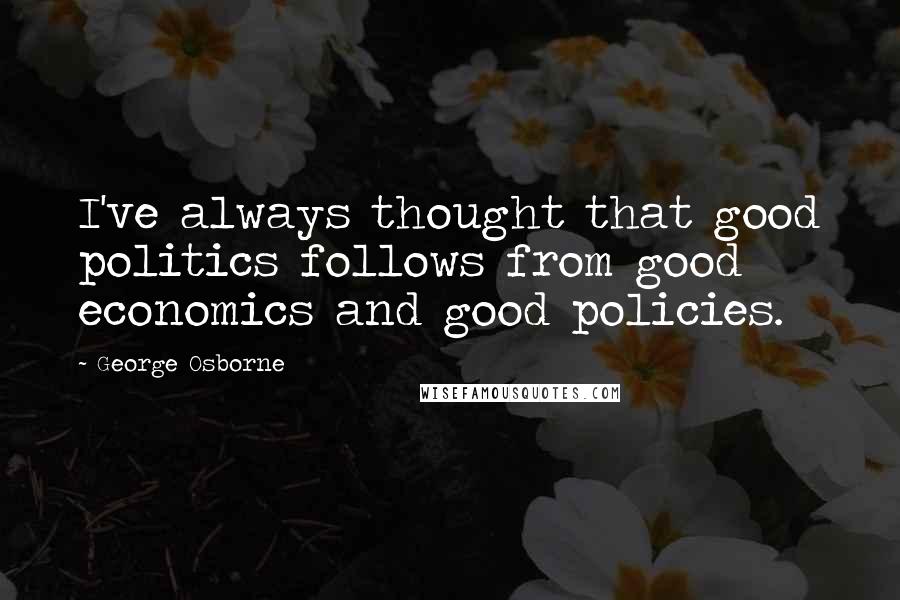 I've always thought that good politics follows from good economics and good policies.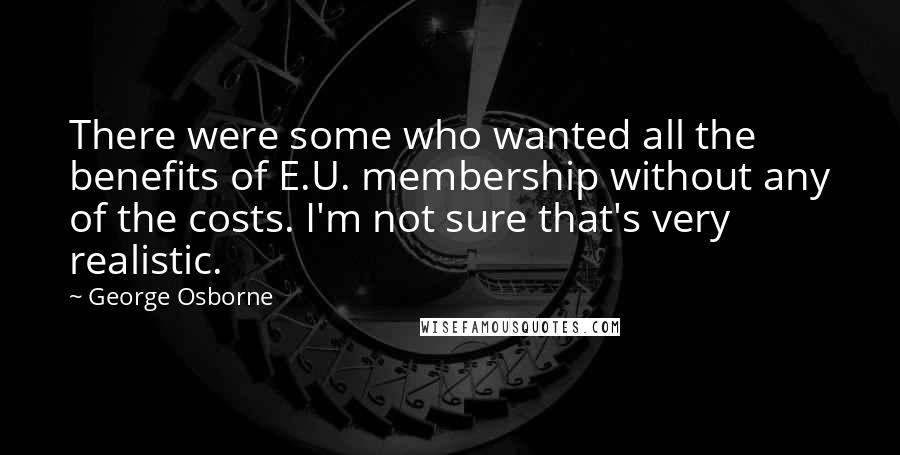 There were some who wanted all the benefits of E.U. membership without any of the costs. I'm not sure that's very realistic.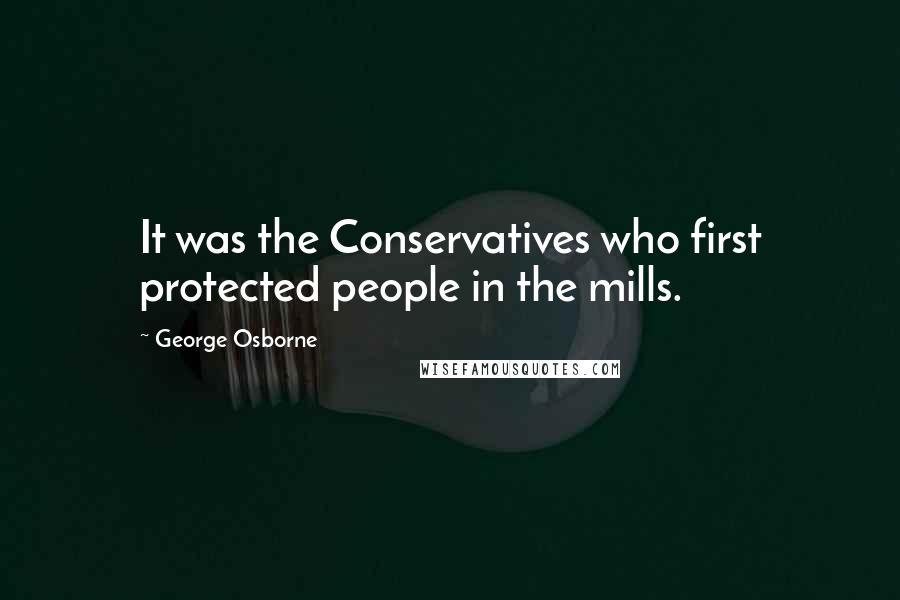 It was the Conservatives who first protected people in the mills.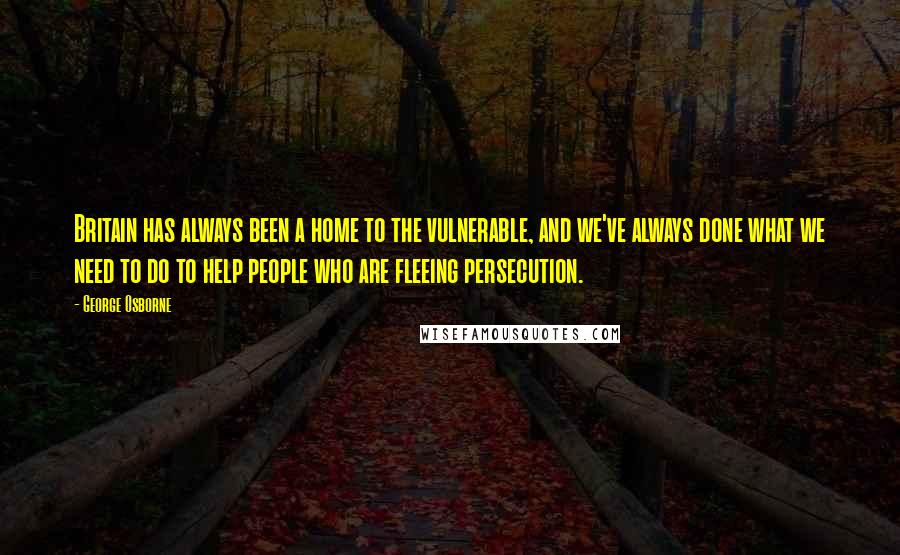 Britain has always been a home to the vulnerable, and we've always done what we need to do to help people who are fleeing persecution.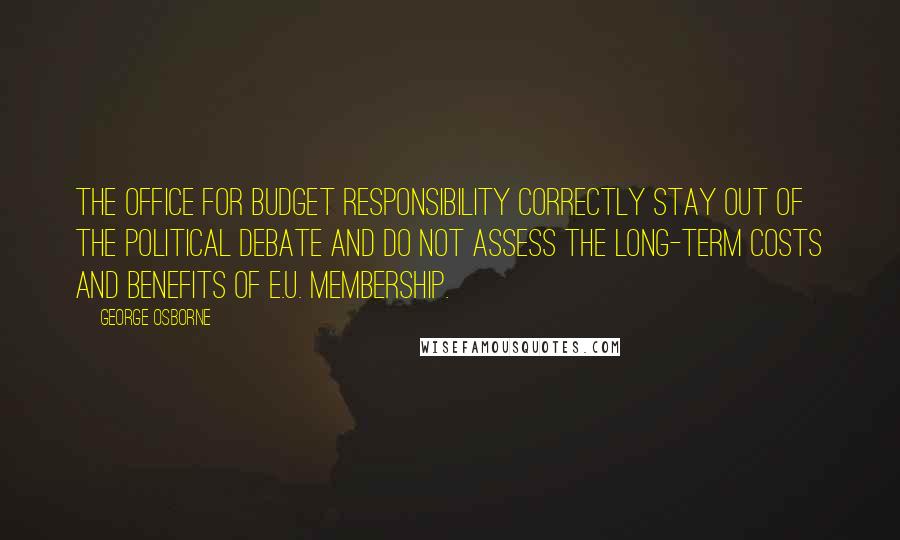 The Office for Budget Responsibility correctly stay out of the political debate and do not assess the long-term costs and benefits of E.U. membership.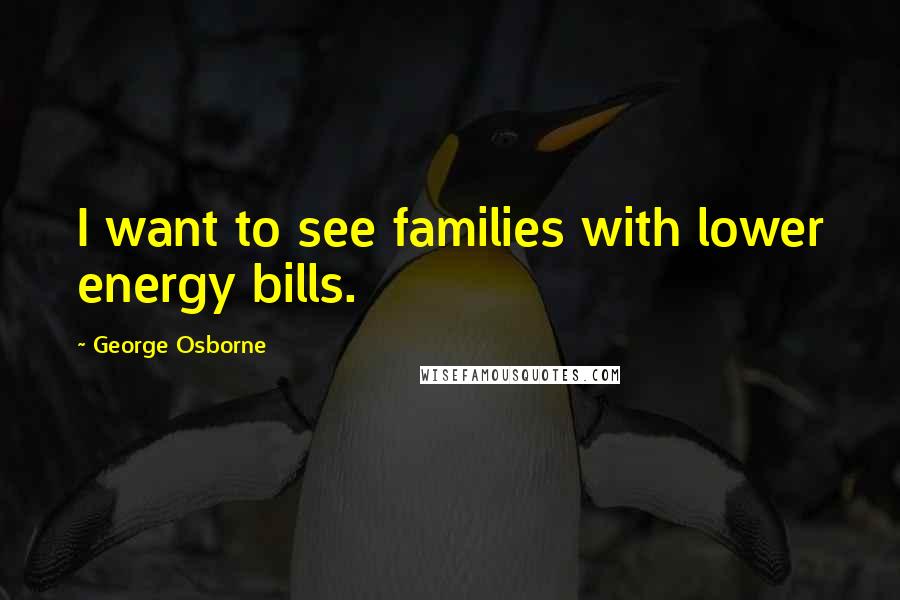 I want to see families with lower energy bills.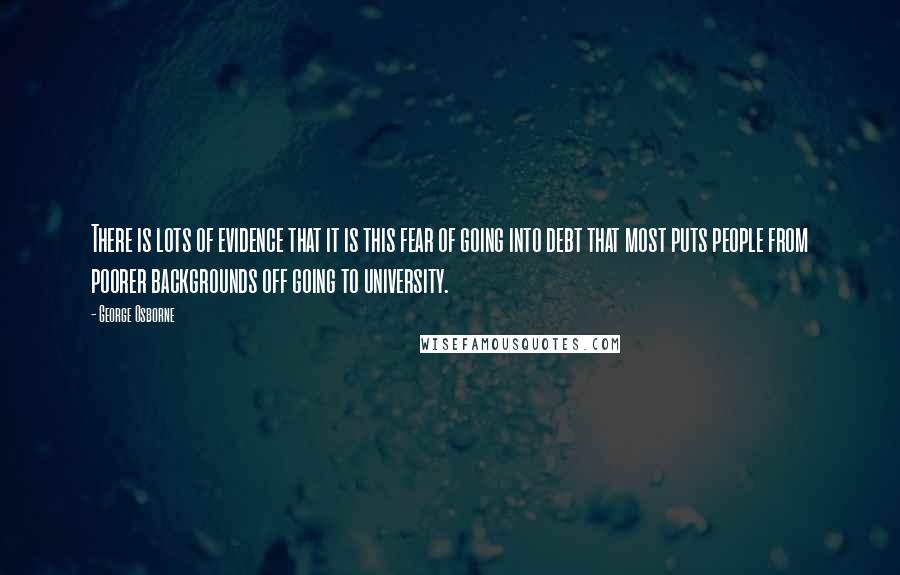 There is lots of evidence that it is this fear of going into debt that most puts people from poorer backgrounds off going to university.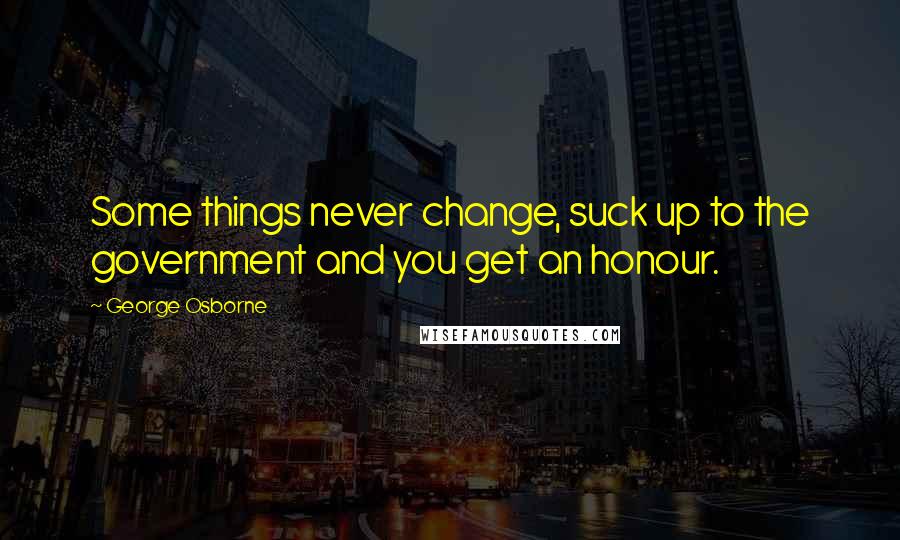 Some things never change, suck up to the government and you get an honour.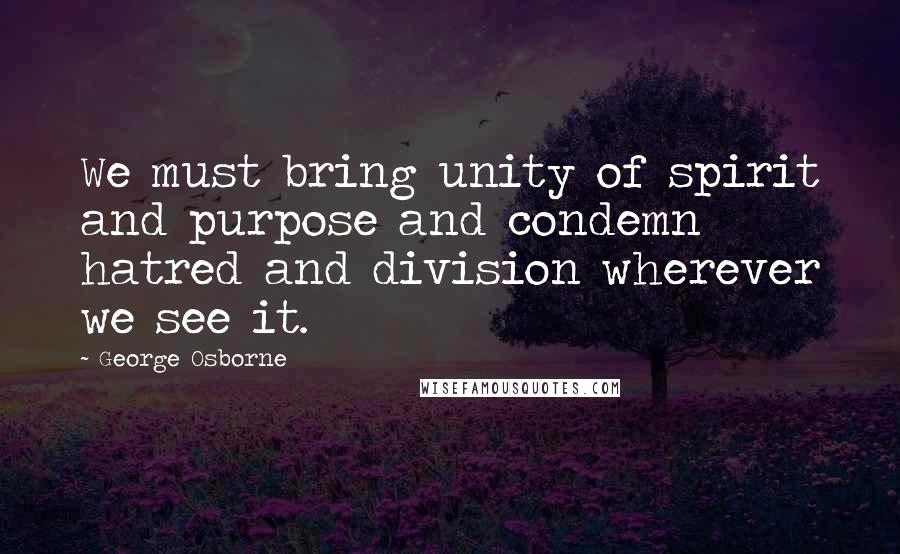 We must bring unity of spirit and purpose and condemn hatred and division wherever we see it.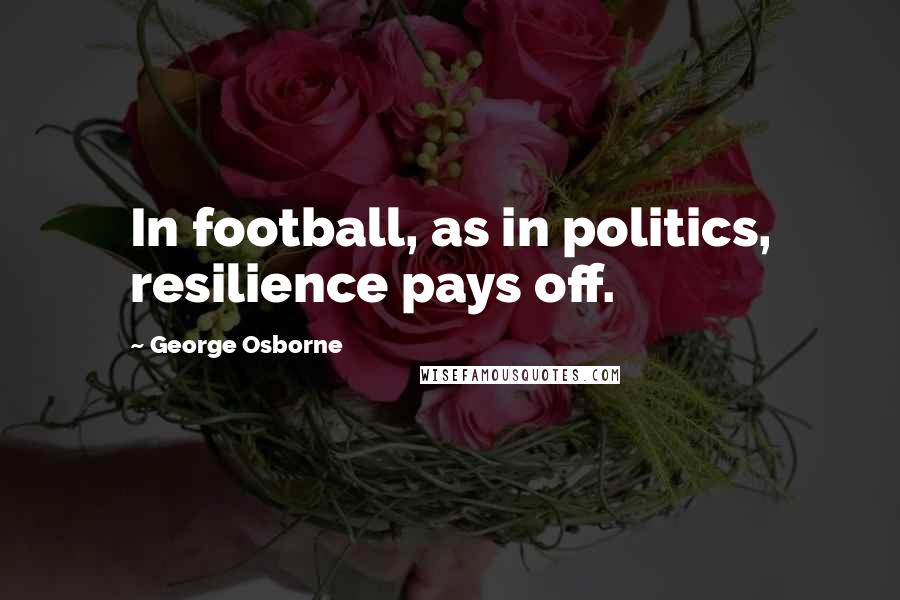 In football, as in politics, resilience pays off.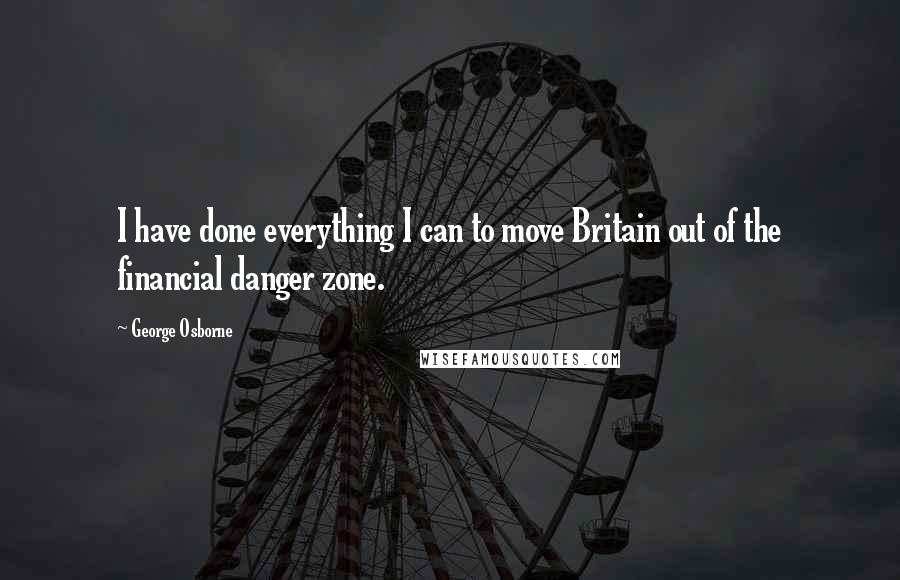 I have done everything I can to move Britain out of the financial danger zone.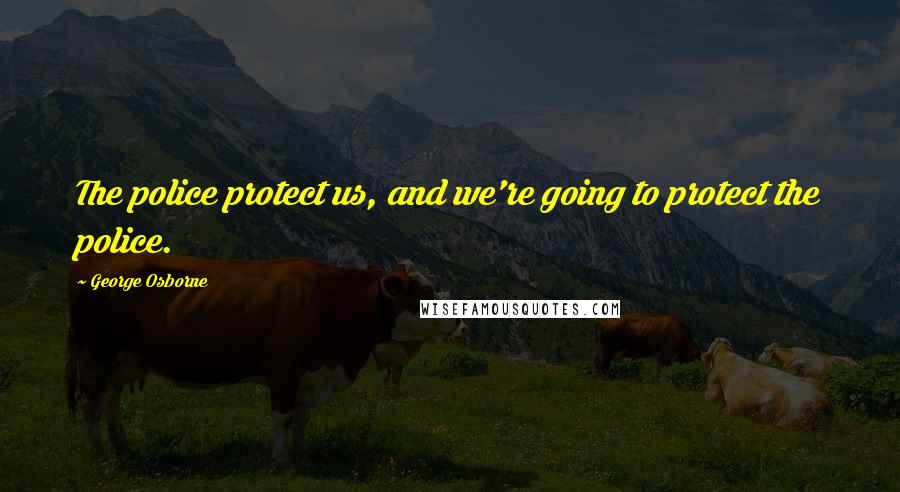 The police protect us, and we're going to protect the police.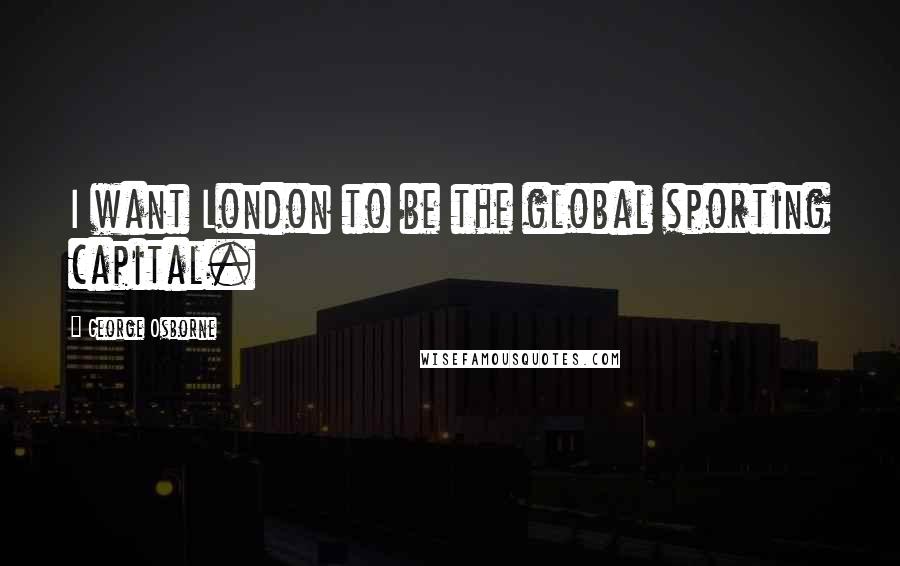 I want London to be the global sporting capital.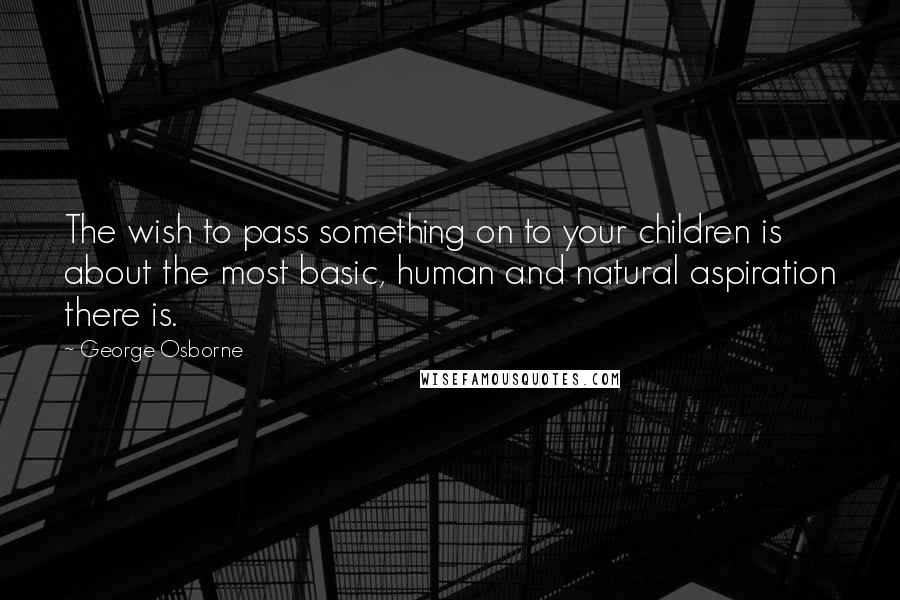 The wish to pass something on to your children is about the most basic, human and natural aspiration there is.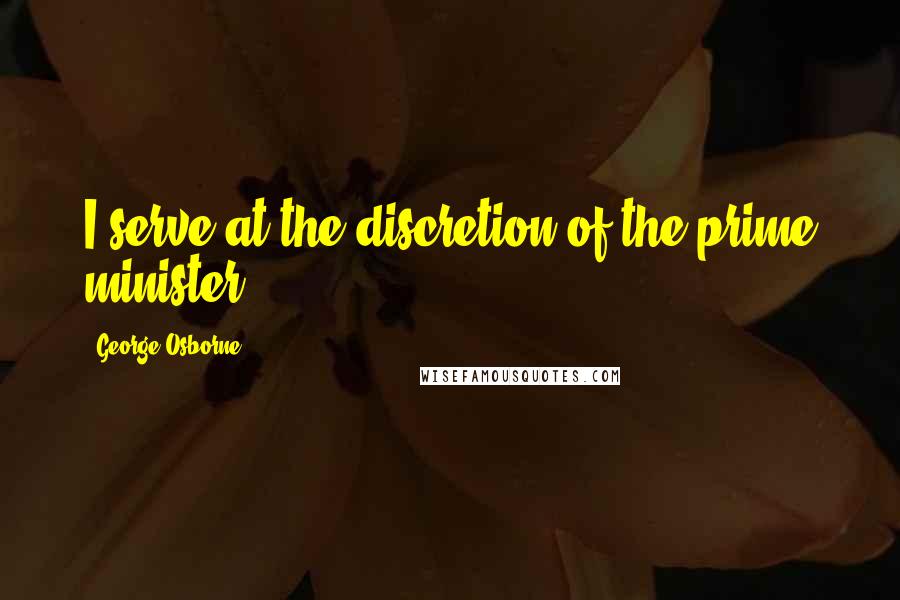 I serve at the discretion of the prime minister.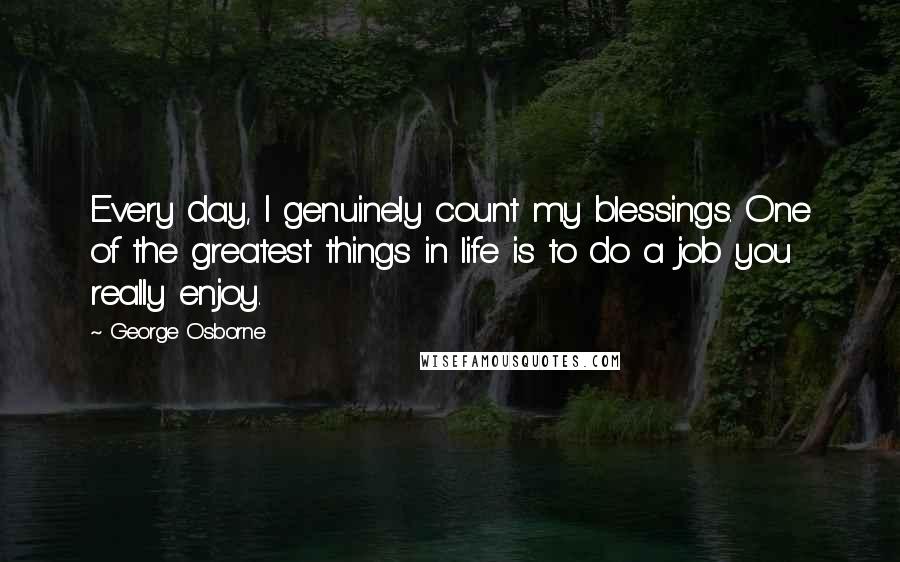 Every day, I genuinely count my blessings. One of the greatest things in life is to do a job you really enjoy.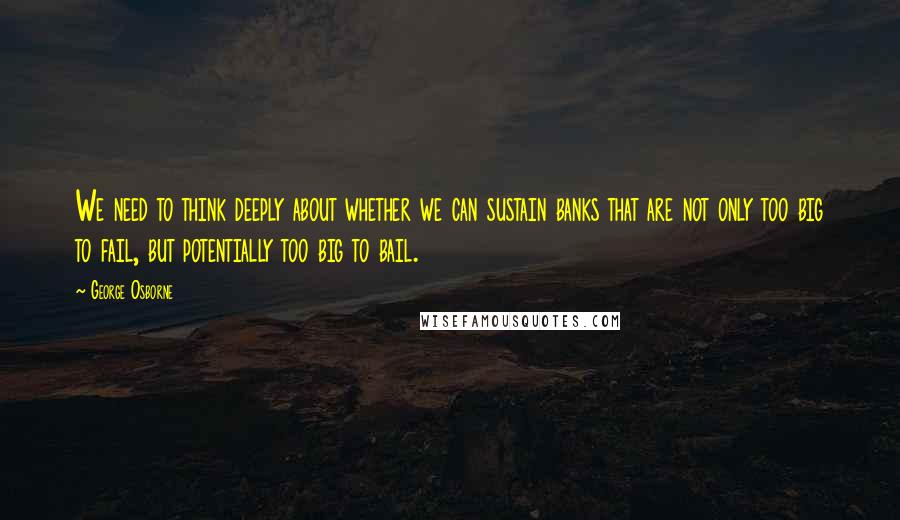 We need to think deeply about whether we can sustain banks that are not only too big to fail, but potentially too big to bail.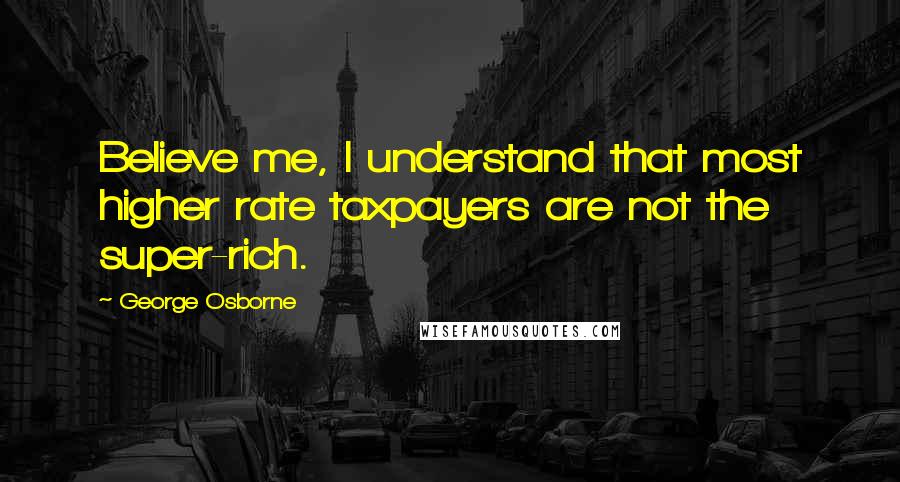 Believe me, I understand that most higher rate taxpayers are not the super-rich.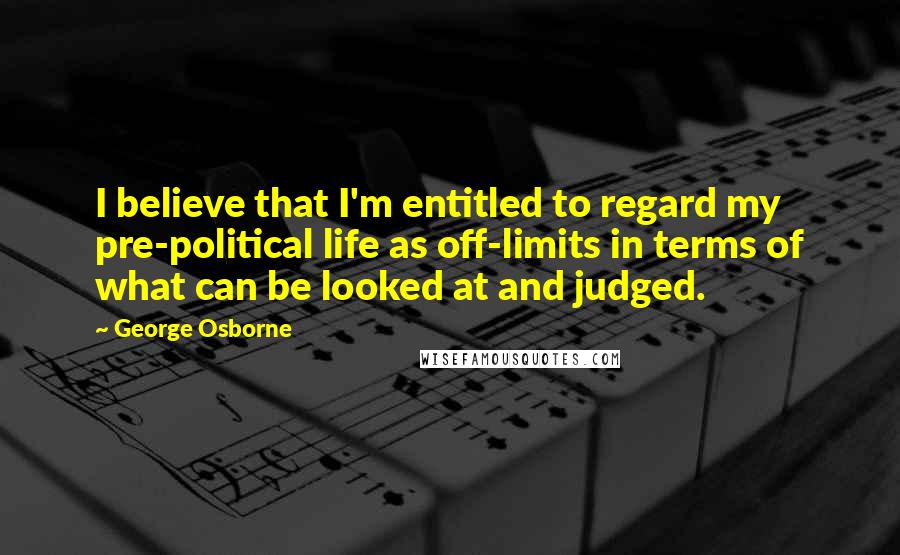 I believe that I'm entitled to regard my pre-political life as off-limits in terms of what can be looked at and judged.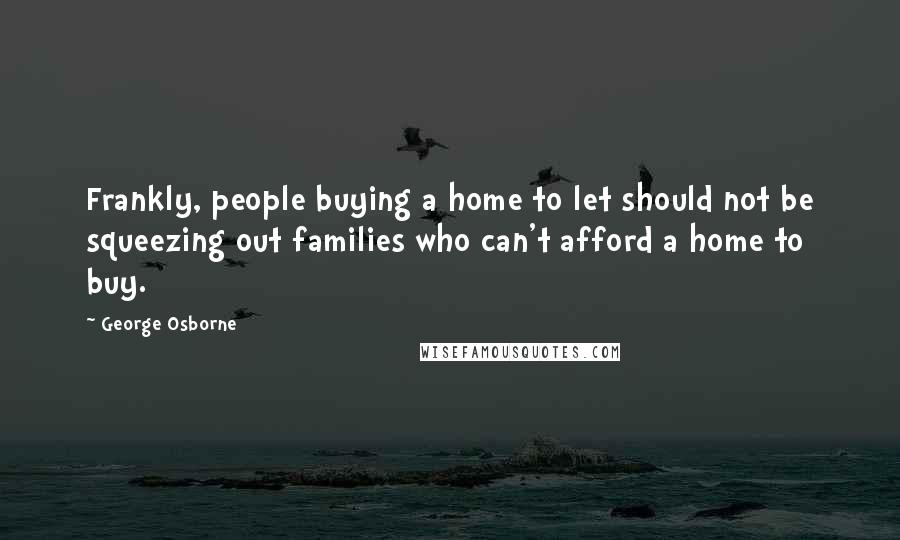 Frankly, people buying a home to let should not be squeezing out families who can't afford a home to buy.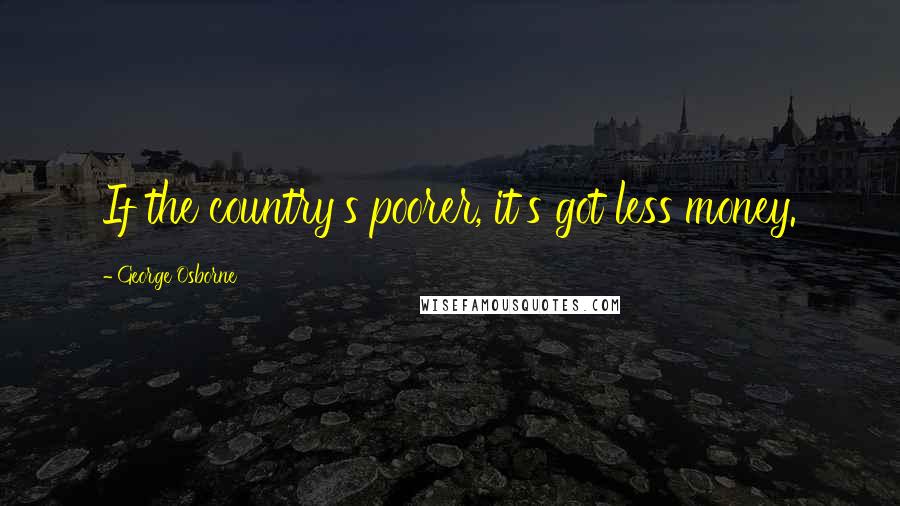 If the country's poorer, it's got less money.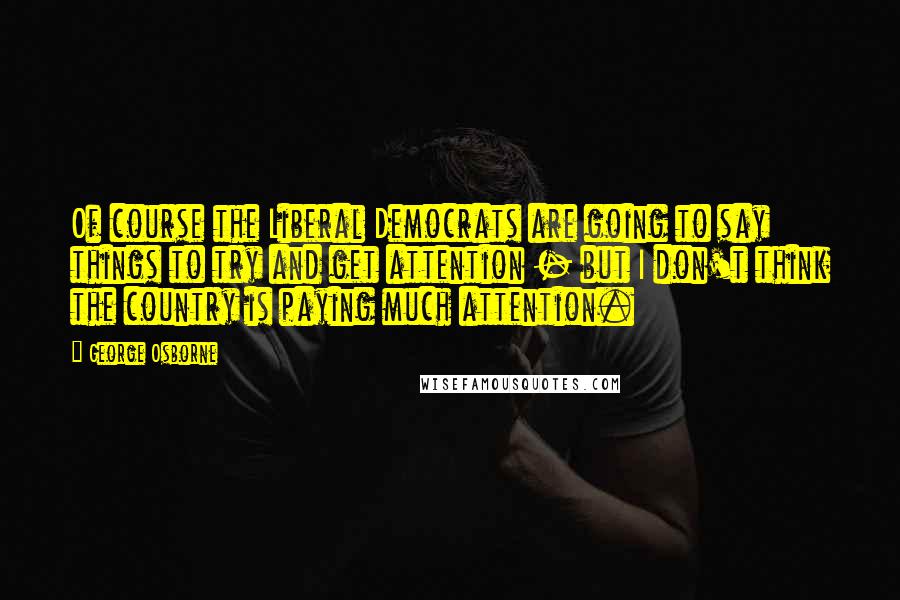 Of course the Liberal Democrats are going to say things to try and get attention - but I don't think the country is paying much attention.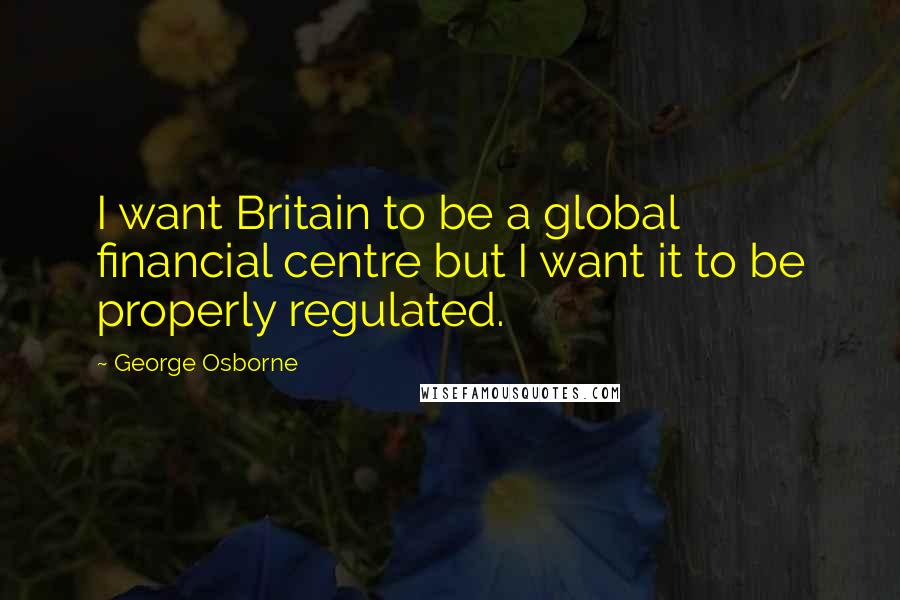 I want Britain to be a global financial centre but I want it to be properly regulated.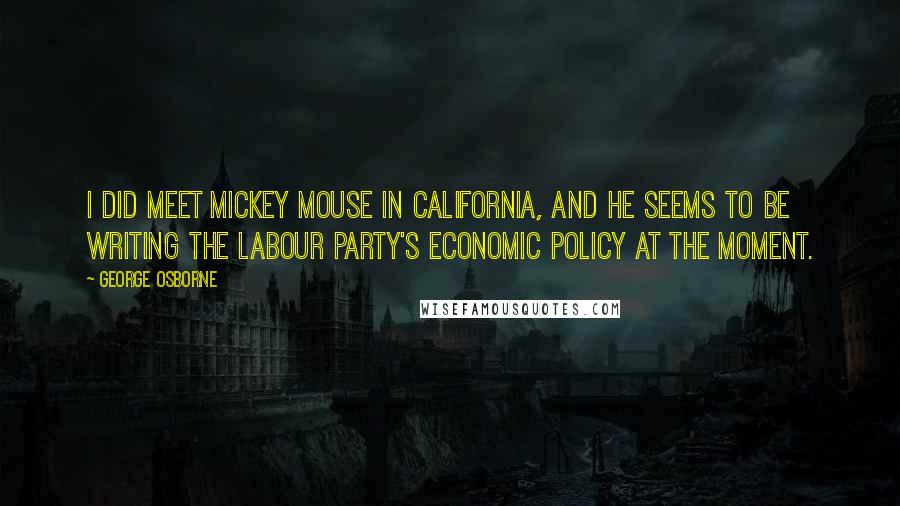 I did meet Mickey Mouse in California, and he seems to be writing the Labour party's economic policy at the moment.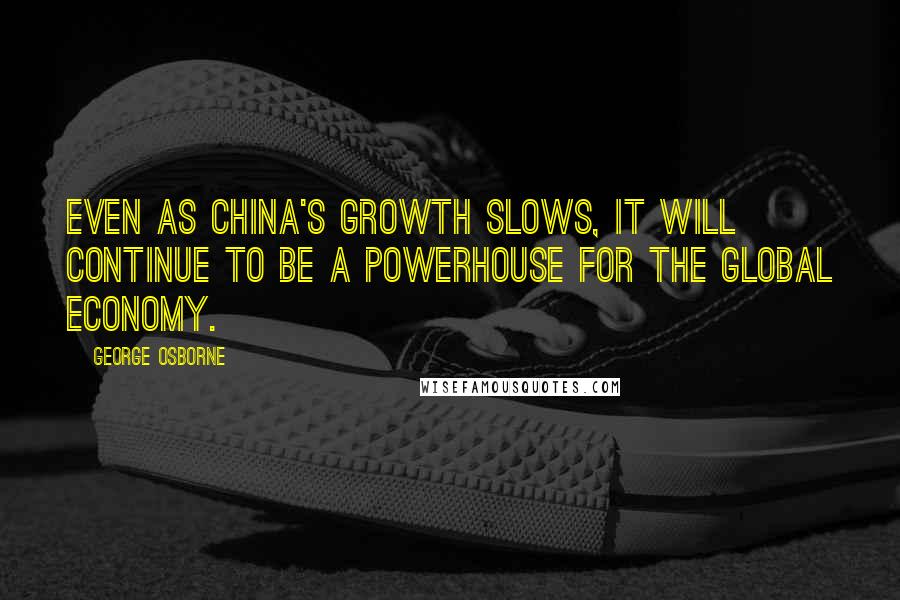 Even as China's growth slows, it will continue to be a powerhouse for the global economy.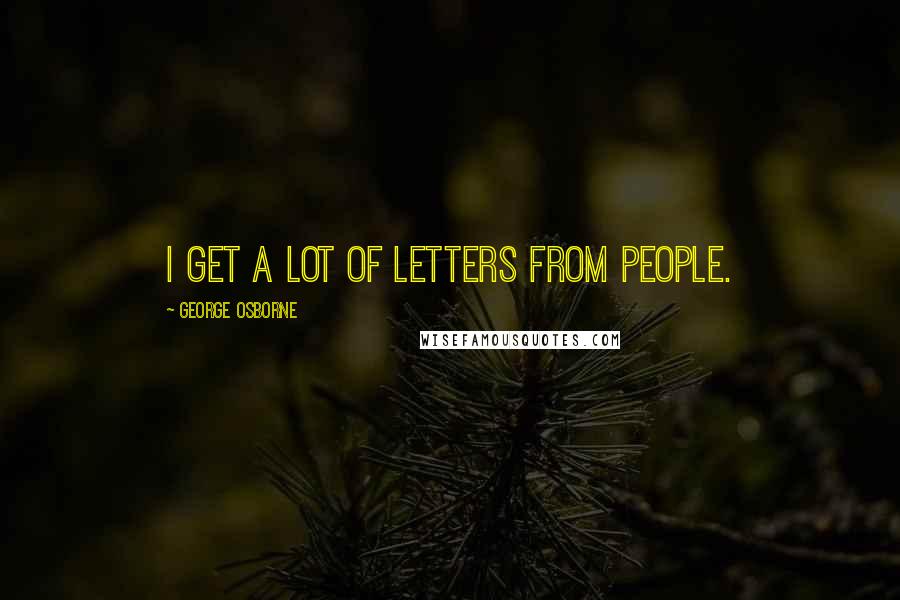 I get a lot of letters from people.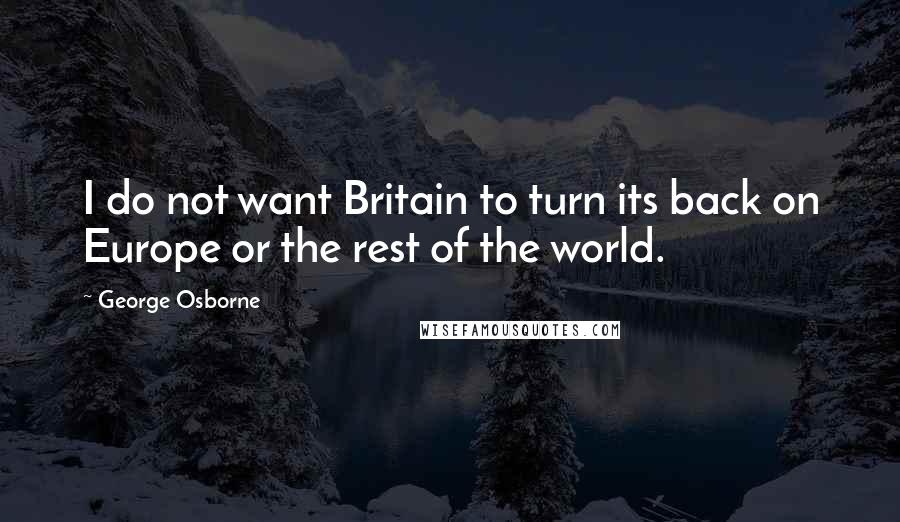 I do not want Britain to turn its back on Europe or the rest of the world.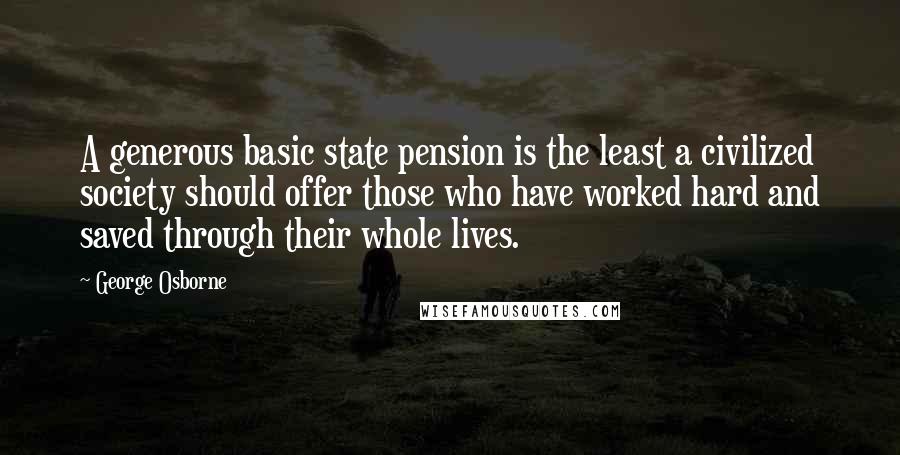 A generous basic state pension is the least a civilized society should offer those who have worked hard and saved through their whole lives.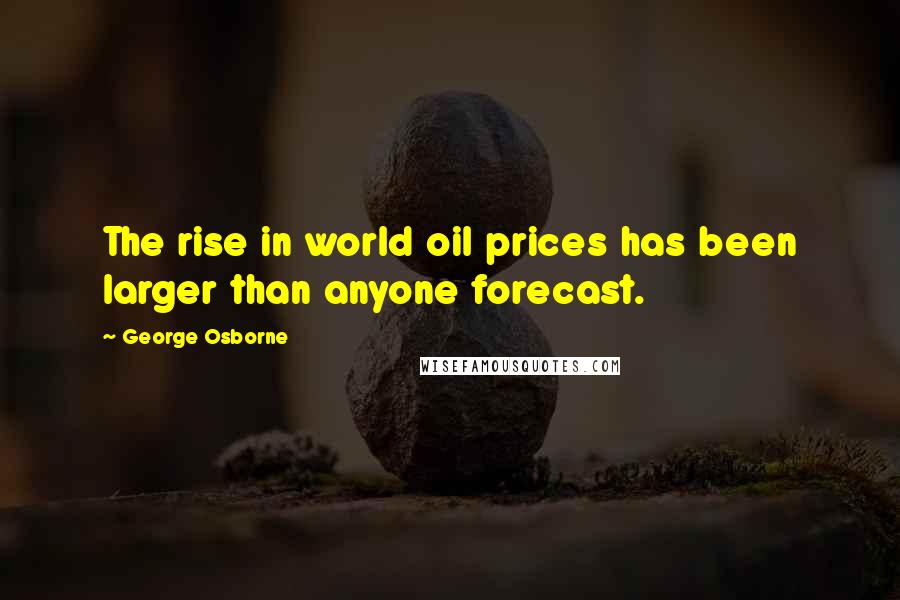 The rise in world oil prices has been larger than anyone forecast.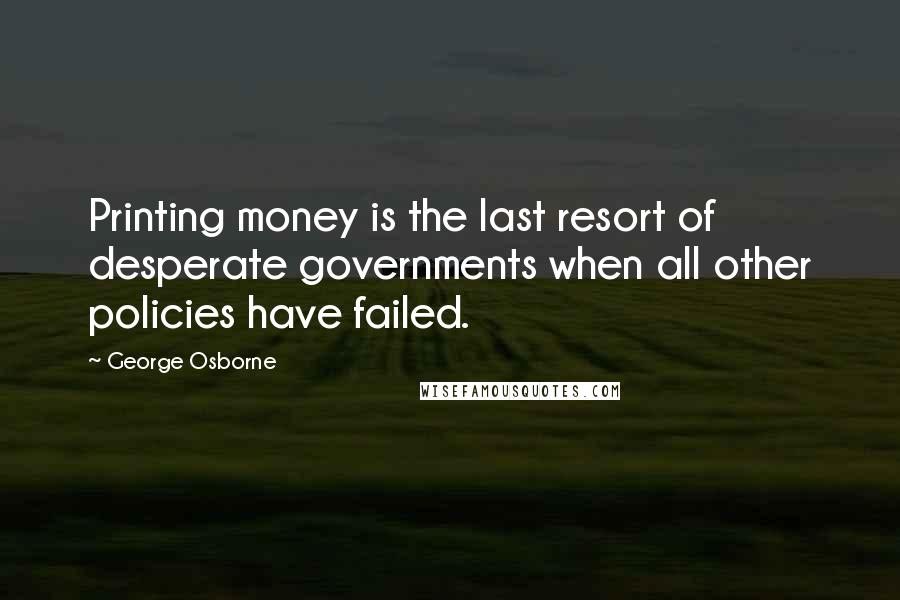 Printing money is the last resort of desperate governments when all other policies have failed.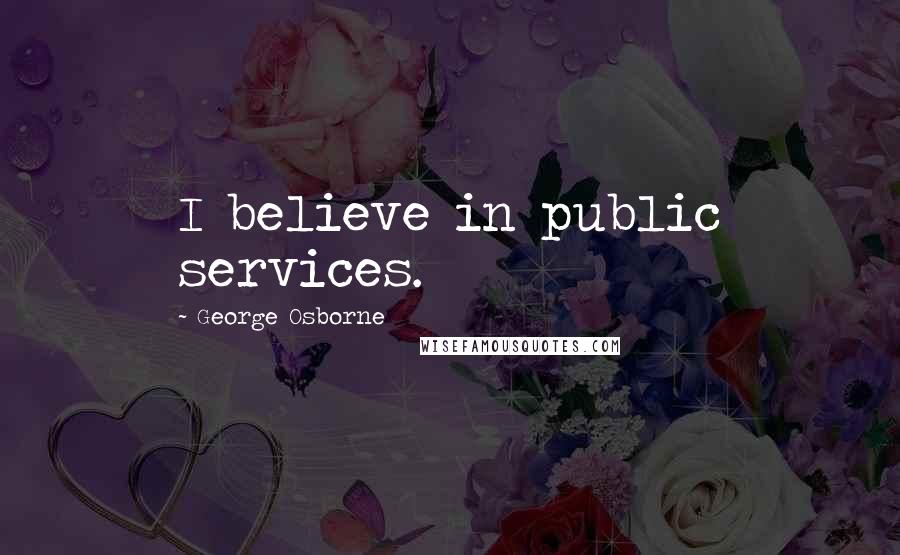 I believe in public services.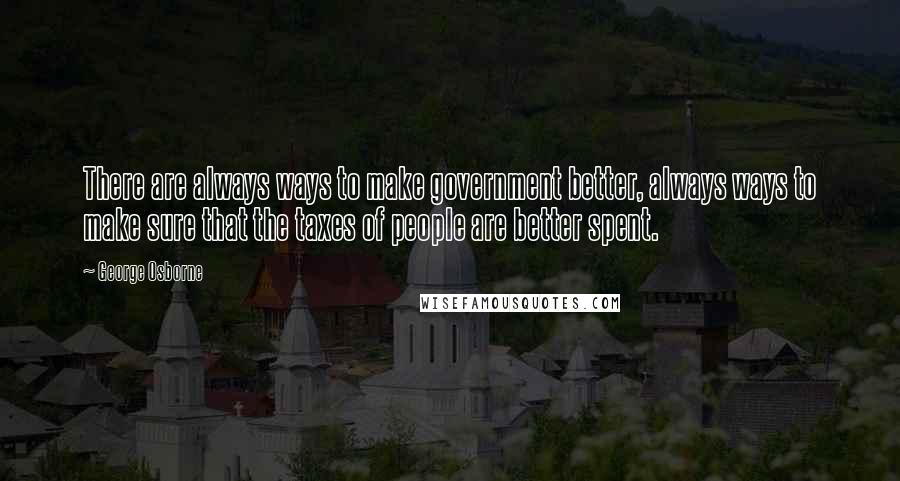 There are always ways to make government better, always ways to make sure that the taxes of people are better spent.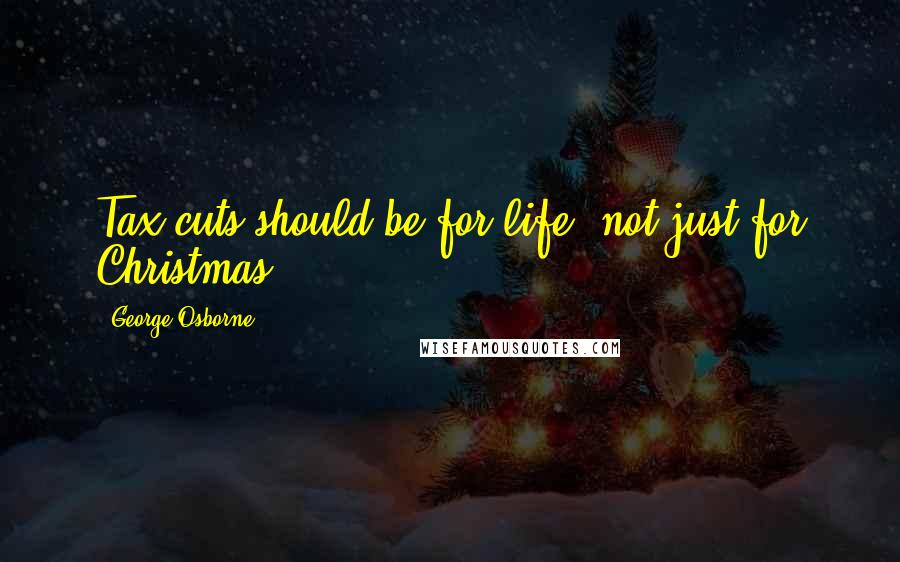 Tax cuts should be for life, not just for Christmas.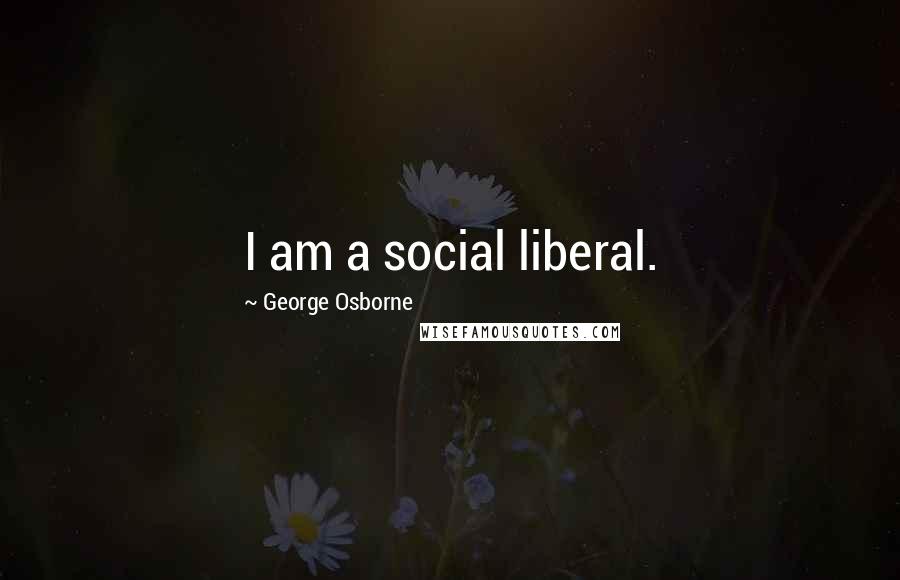 I am a social liberal.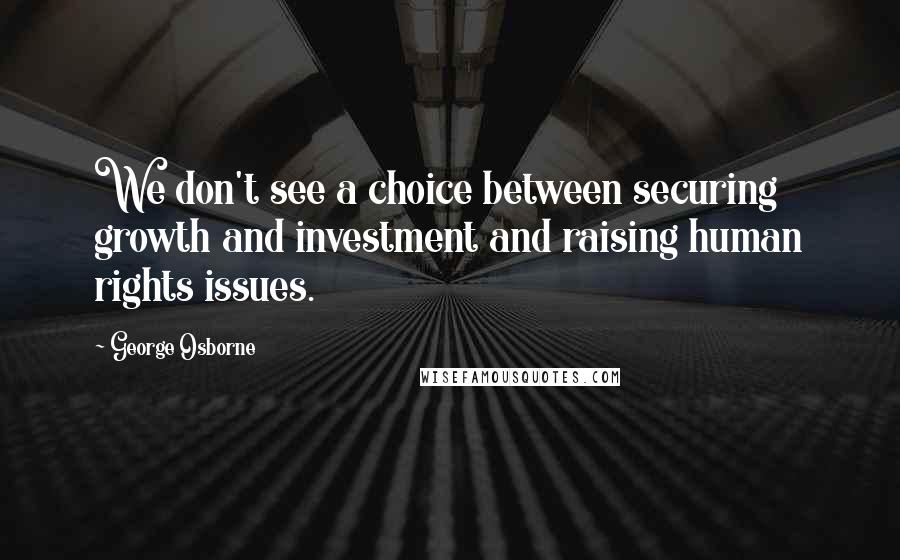 We don't see a choice between securing growth and investment and raising human rights issues.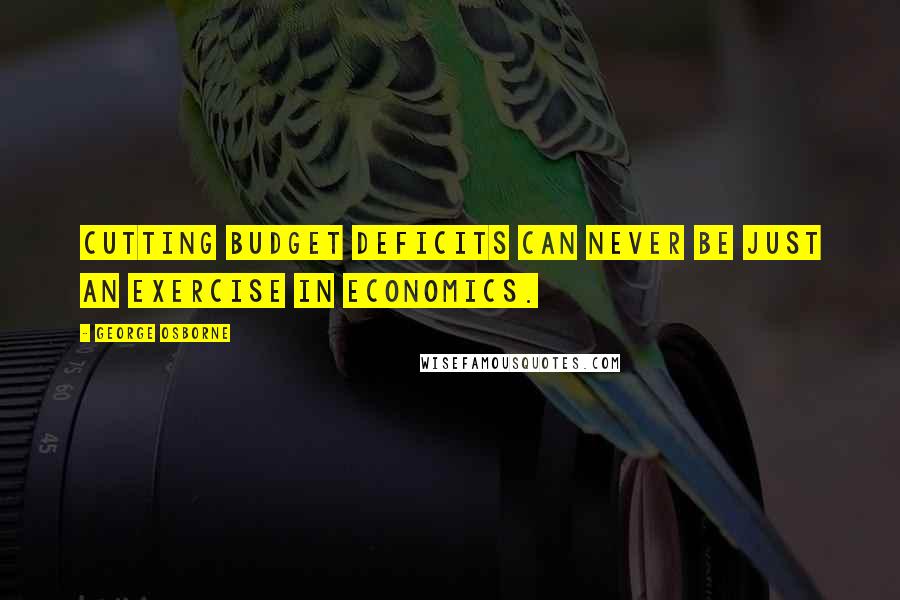 Cutting budget deficits can never be just an exercise in economics.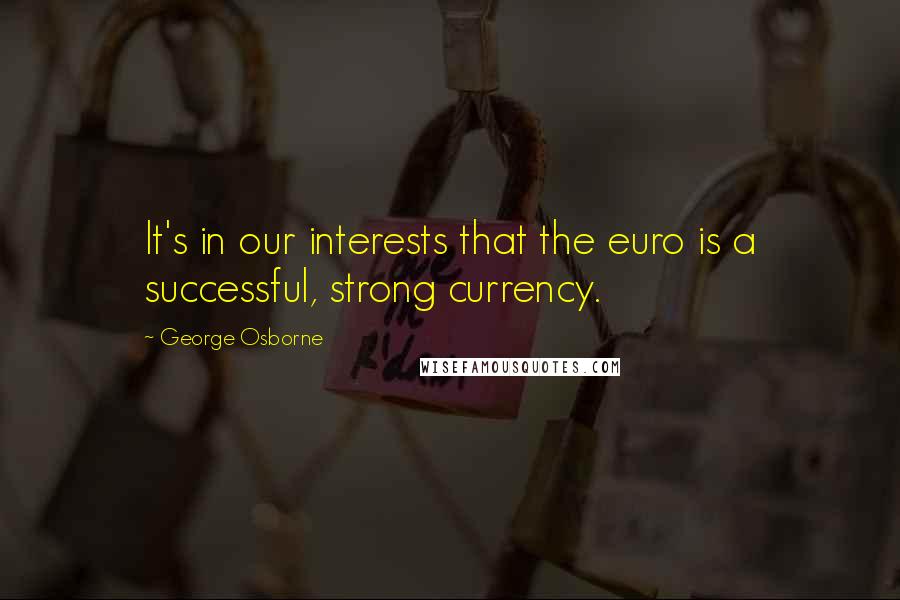 It's in our interests that the euro is a successful, strong currency.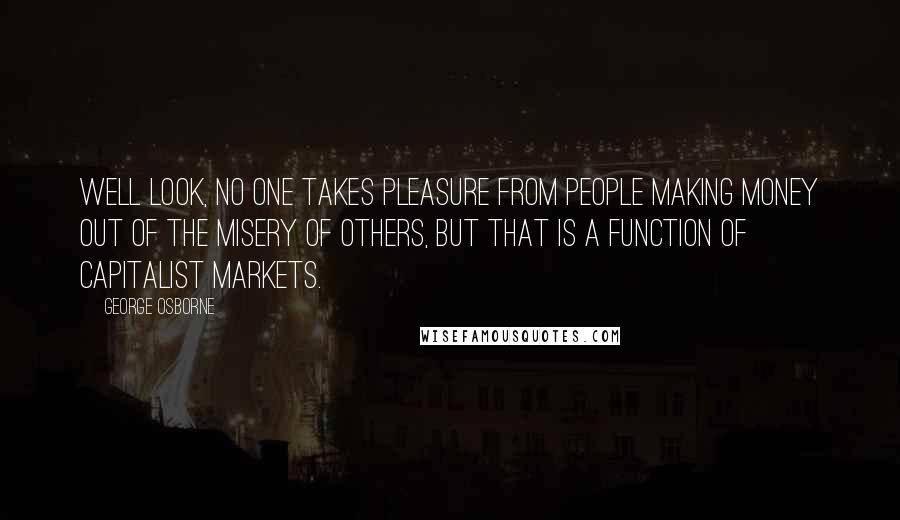 Well look, no one takes pleasure from people making money out of the misery of others, but that is a function of capitalist markets.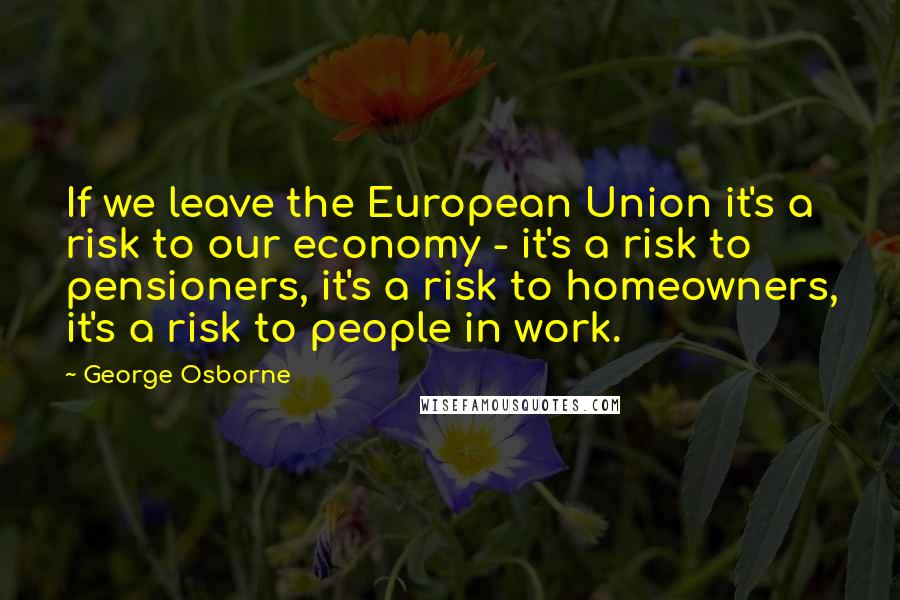 If we leave the European Union it's a risk to our economy - it's a risk to pensioners, it's a risk to homeowners, it's a risk to people in work.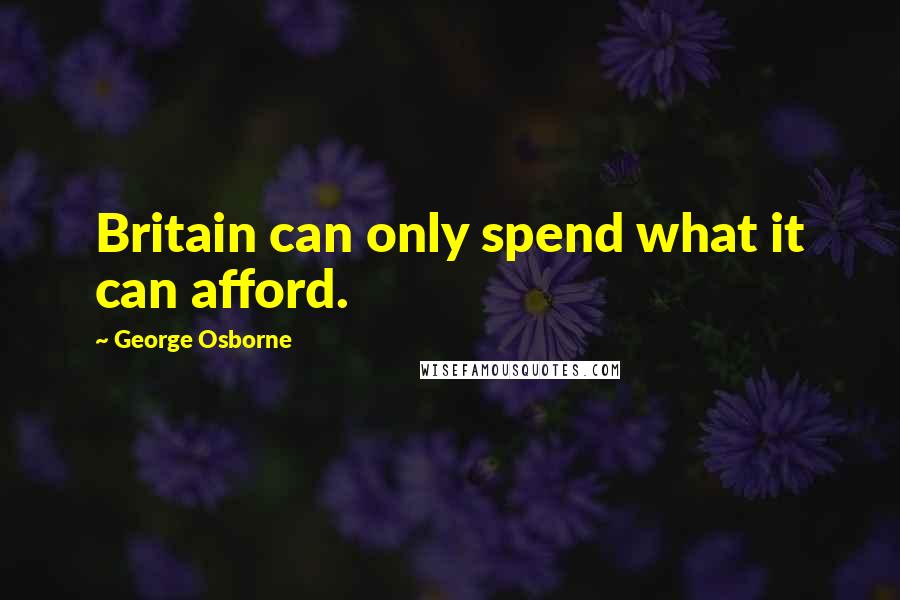 Britain can only spend what it can afford.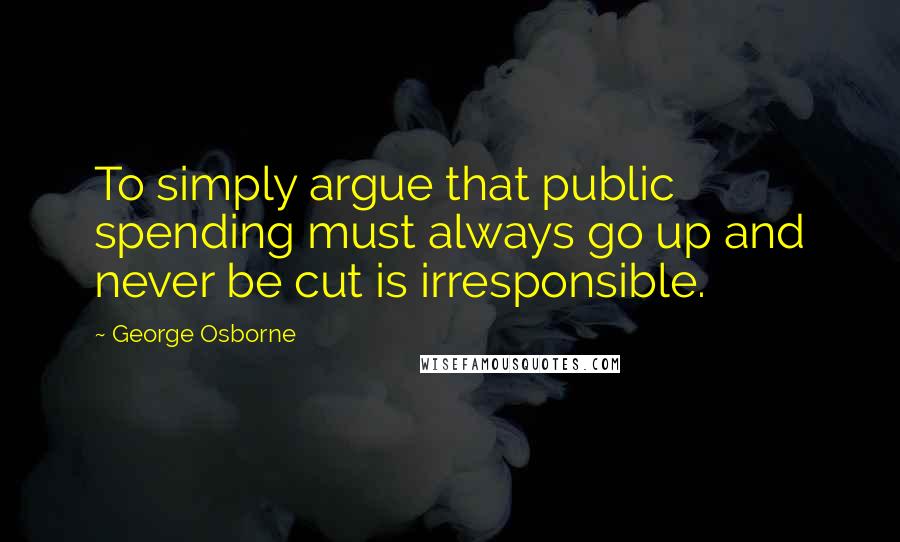 To simply argue that public spending must always go up and never be cut is irresponsible.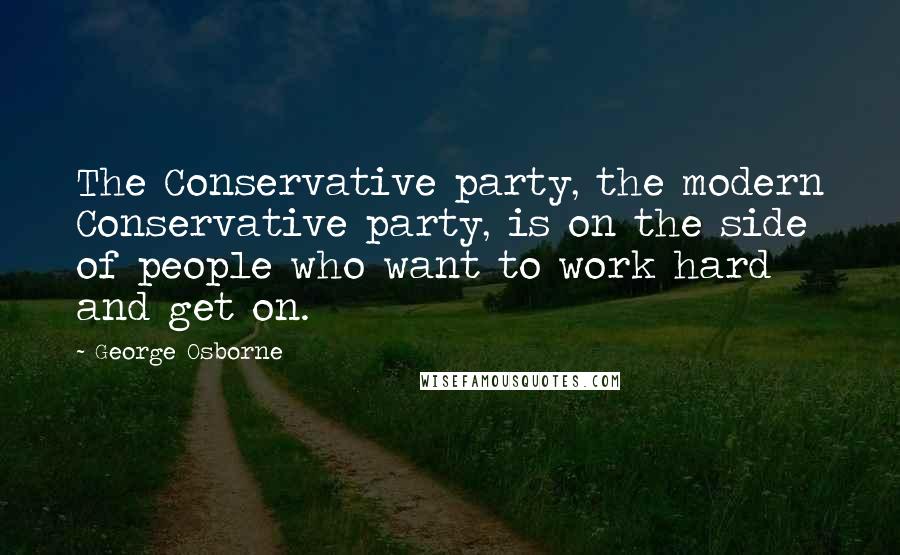 The Conservative party, the modern Conservative party, is on the side of people who want to work hard and get on.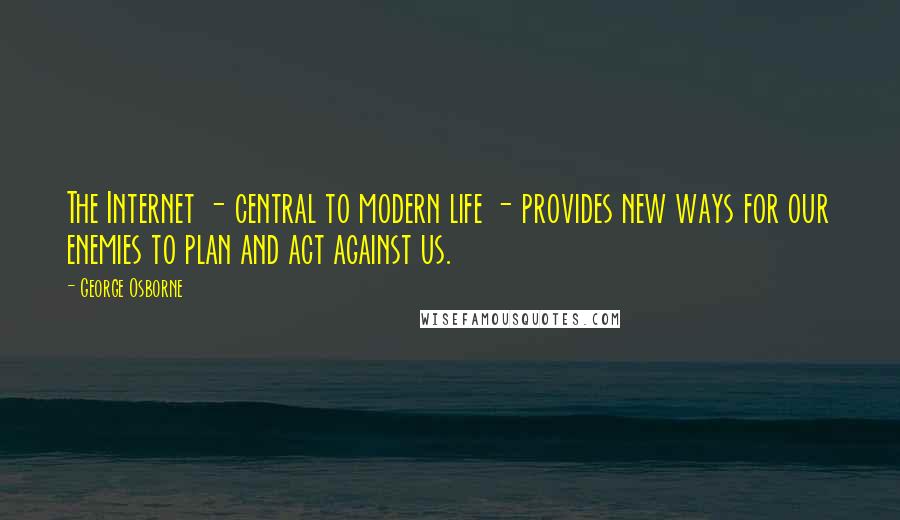 The Internet - central to modern life - provides new ways for our enemies to plan and act against us.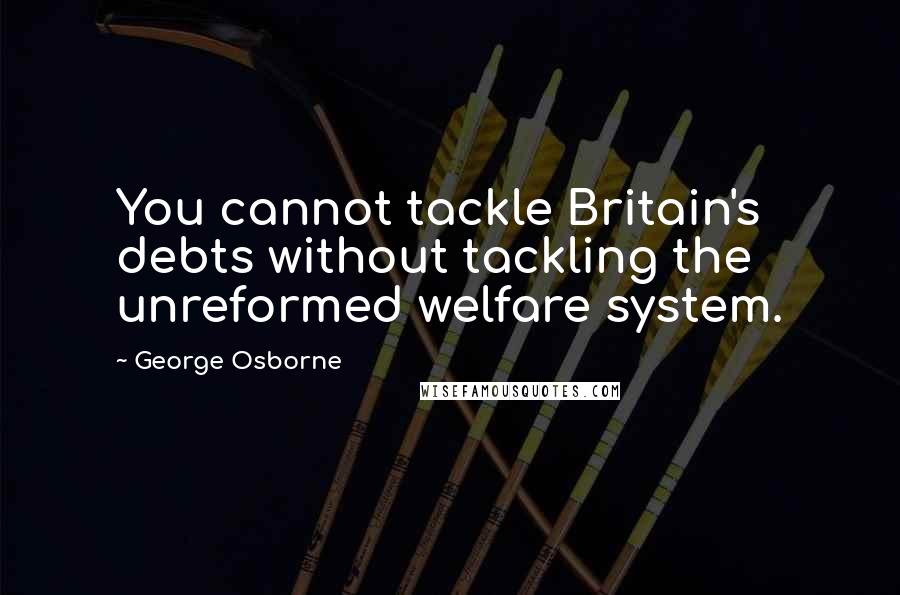 You cannot tackle Britain's debts without tackling the unreformed welfare system.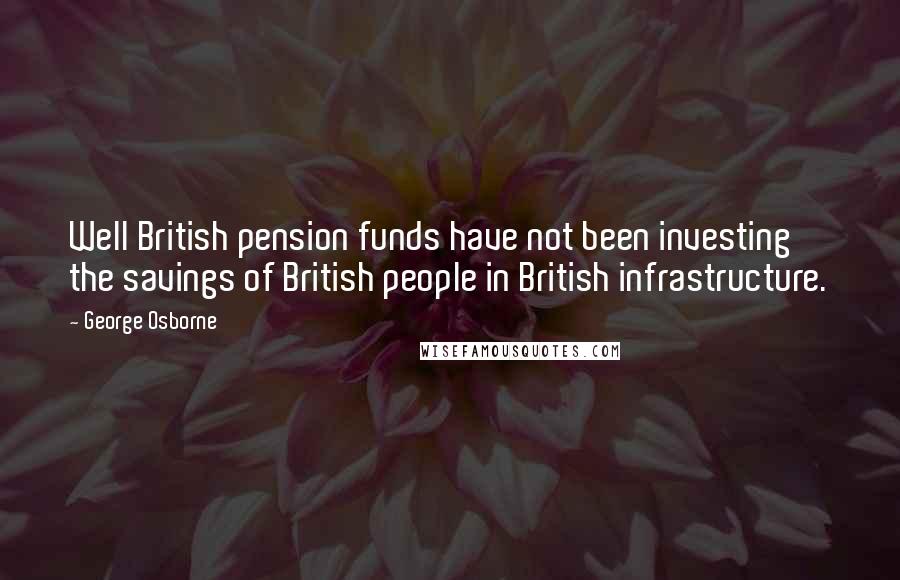 Well British pension funds have not been investing the savings of British people in British infrastructure.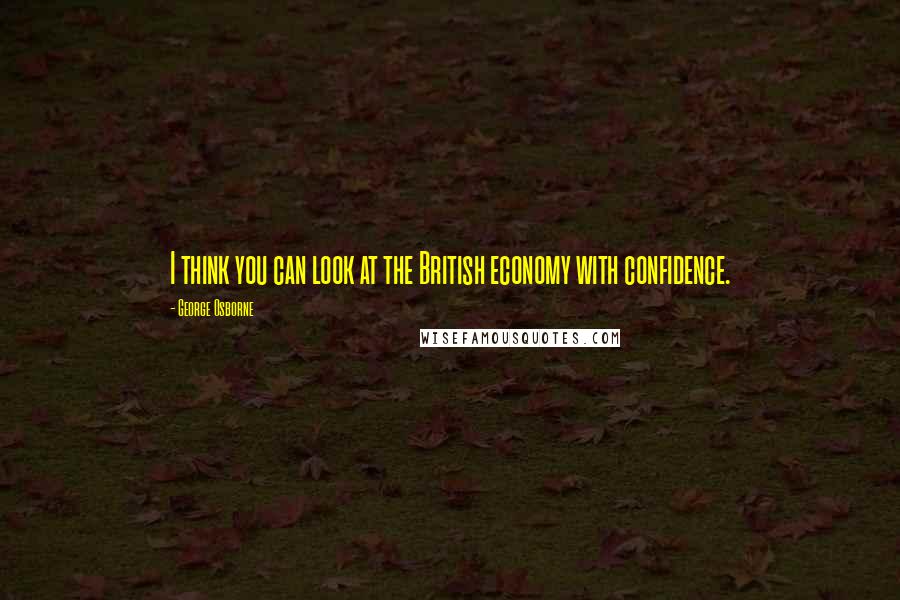 I think you can look at the British economy with confidence.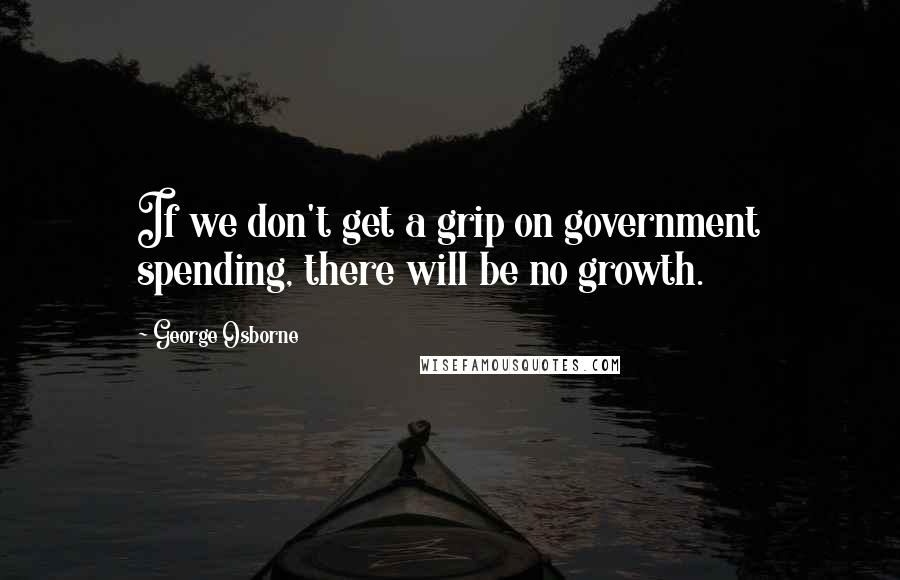 If we don't get a grip on government spending, there will be no growth.