Genie Frisbee Quotes
Top 4 wise famous quotes and sayings by Genie Frisbee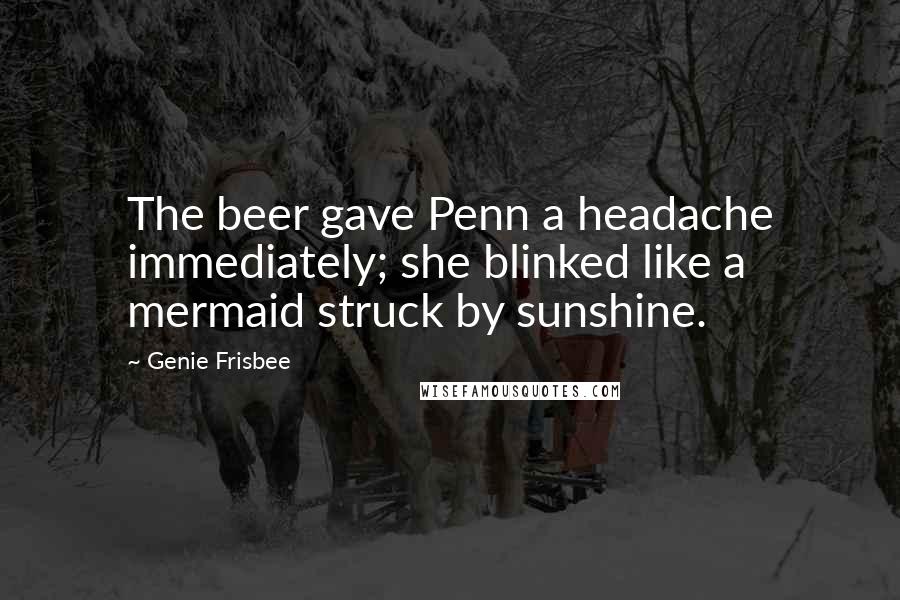 The beer gave Penn a headache immediately; she blinked like a mermaid struck by sunshine.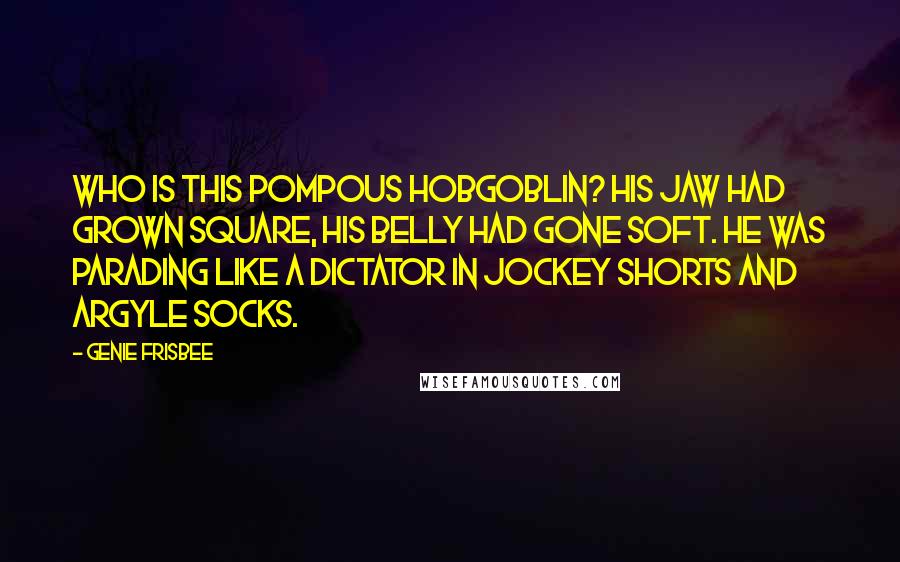 Who is this pompous hobgoblin? His jaw had grown square, his belly had gone soft. He was parading like a dictator in jockey shorts and argyle socks.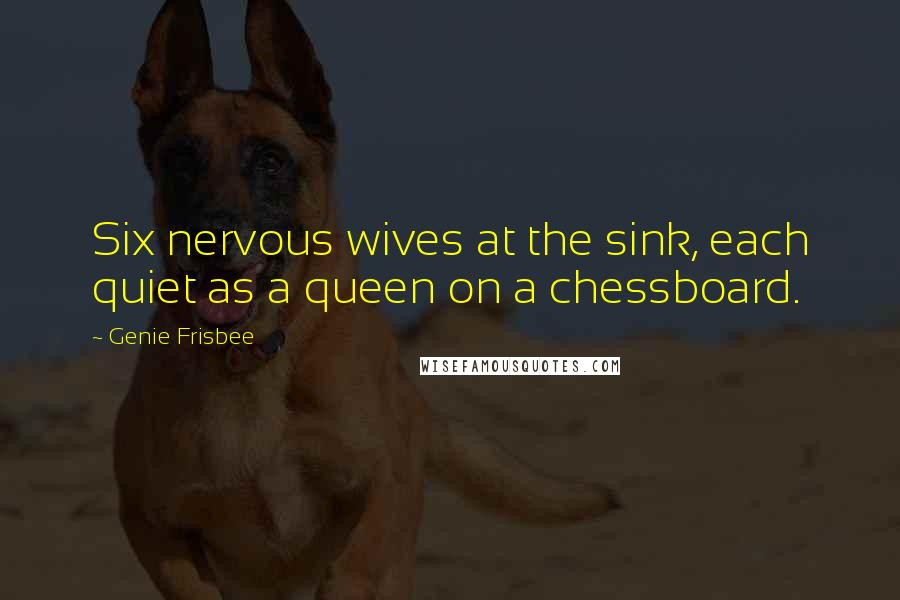 Six nervous wives at the sink, each quiet as a queen on a chessboard.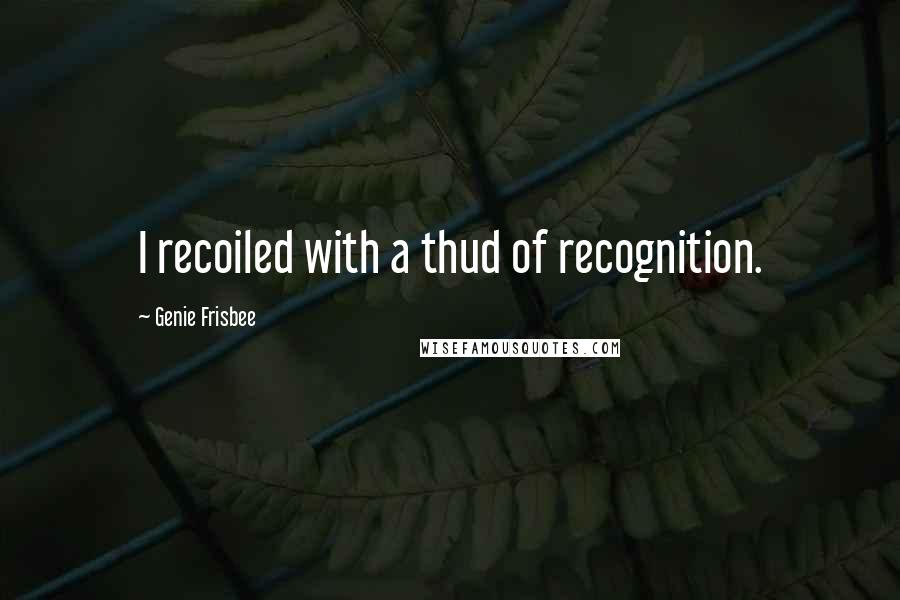 I recoiled with a thud of recognition.