G.G. Silverman Quotes
Top 4 wise famous quotes and sayings by G.G. Silverman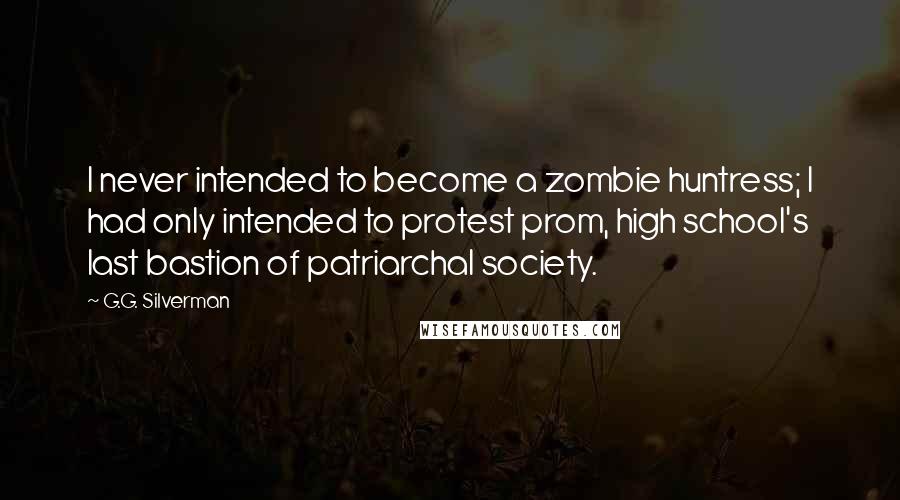 I never intended to become a zombie huntress; I had only intended to protest prom, high school's last bastion of patriarchal society.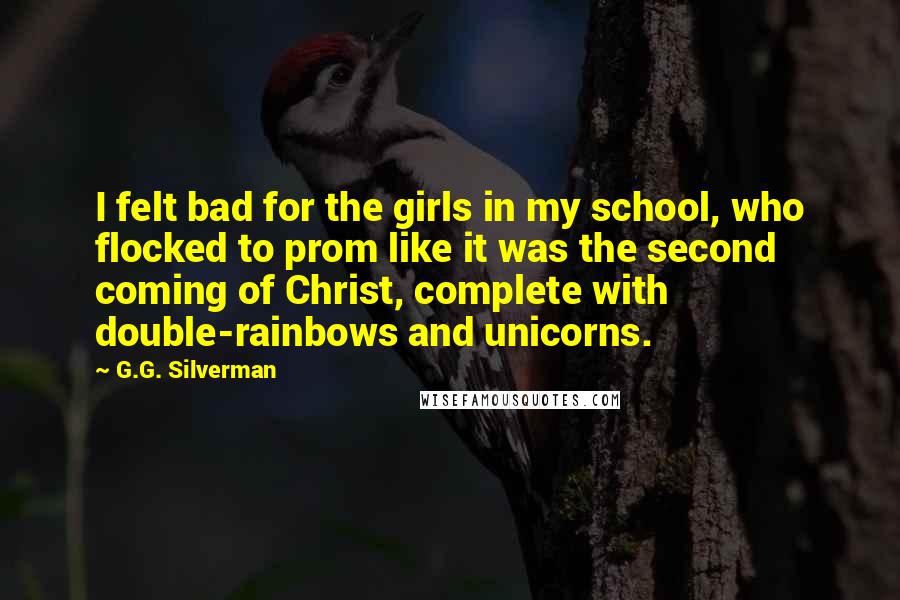 I felt bad for the girls in my school, who flocked to prom like it was the second coming of Christ, complete with double-rainbows and unicorns.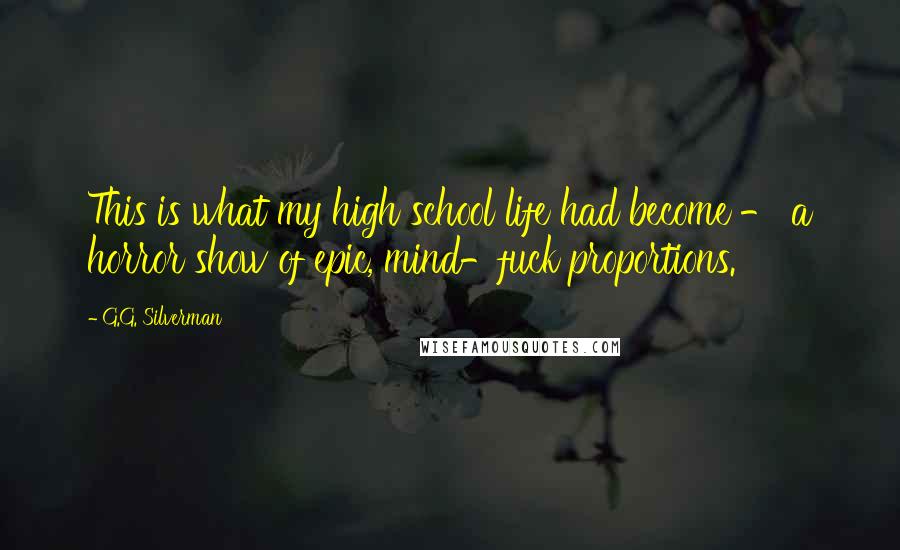 This is what my high school life had become - a horror show of epic, mind-fuck proportions.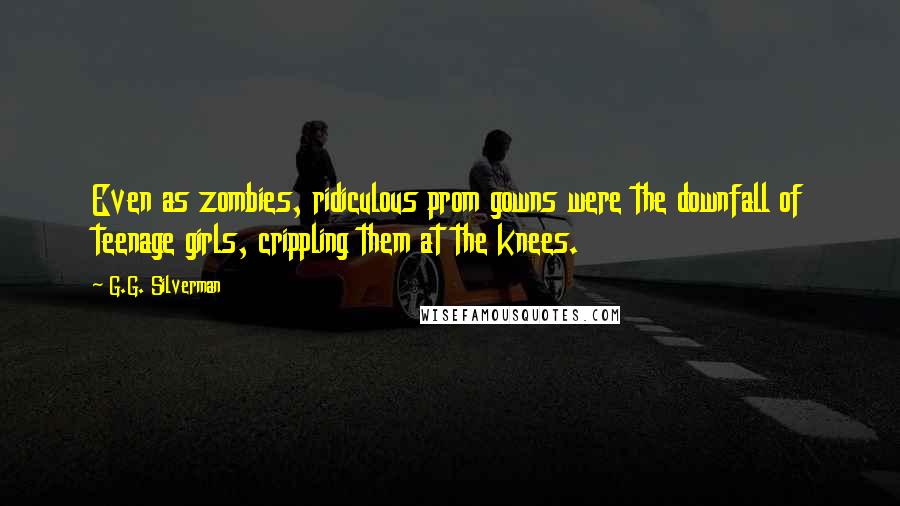 Even as zombies, ridiculous prom gowns were the downfall of teenage girls, crippling them at the knees.