G.A. McKevett Quotes
Top 3 wise famous quotes and sayings by G.A. McKevett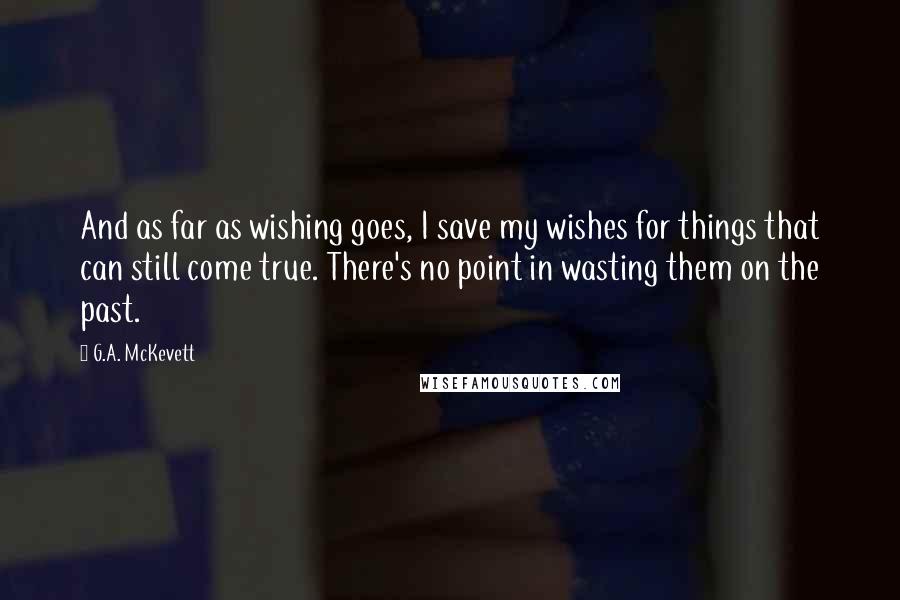 And as far as wishing goes, I save my wishes for things that can still come true. There's no point in wasting them on the past.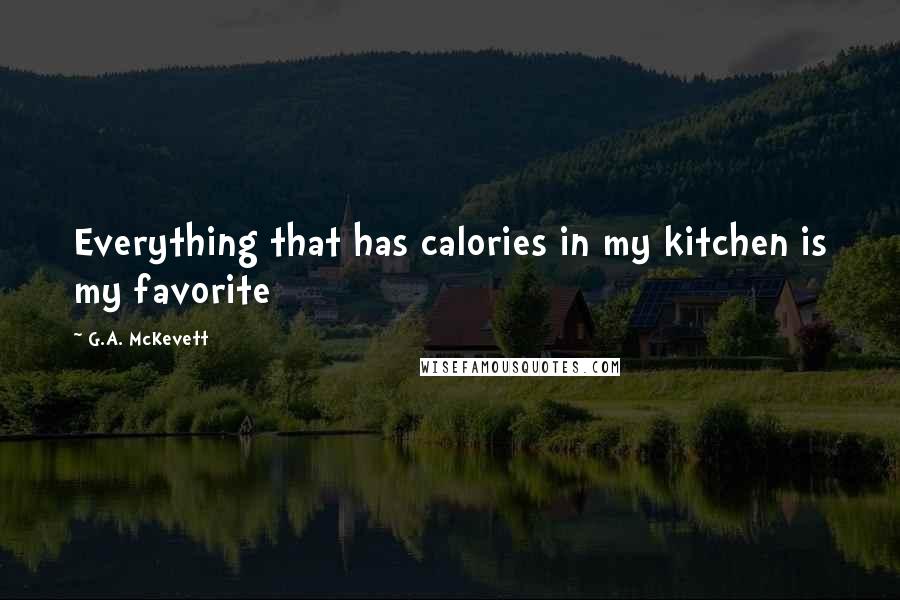 Everything that has calories in my kitchen is my favorite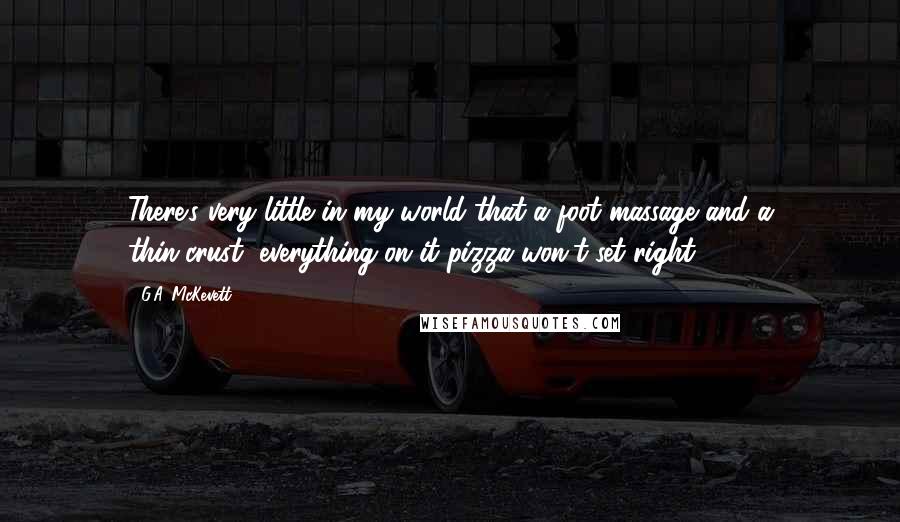 There's very little in my world that a foot massage and a thin-crust, everything-on-it pizza won't set right.