Freeman Patterson Quotes
Top 8 wise famous quotes and sayings by Freeman Patterson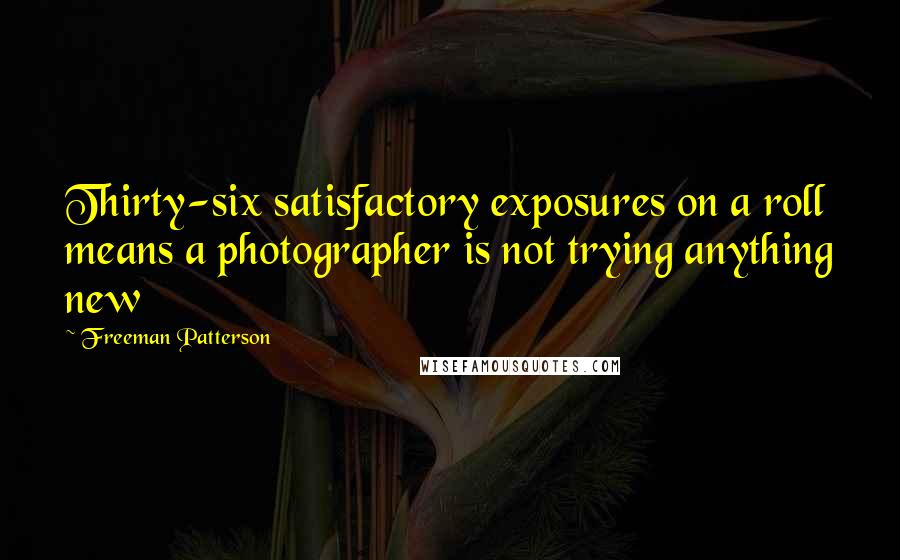 Thirty-six satisfactory exposures on a roll means a photographer is not trying anything new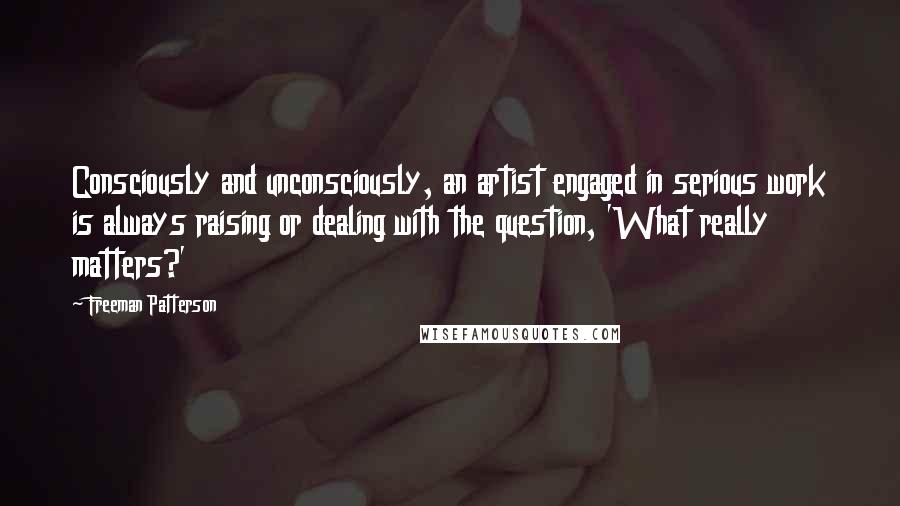 Consciously and unconsciously, an artist engaged in serious work is always raising or dealing with the question, 'What really matters?'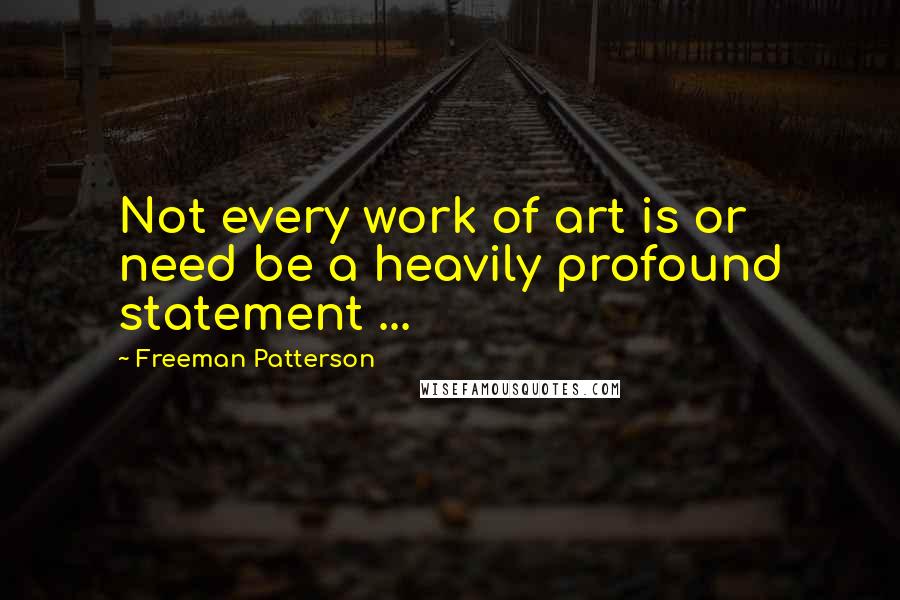 Not every work of art is or need be a heavily profound statement ...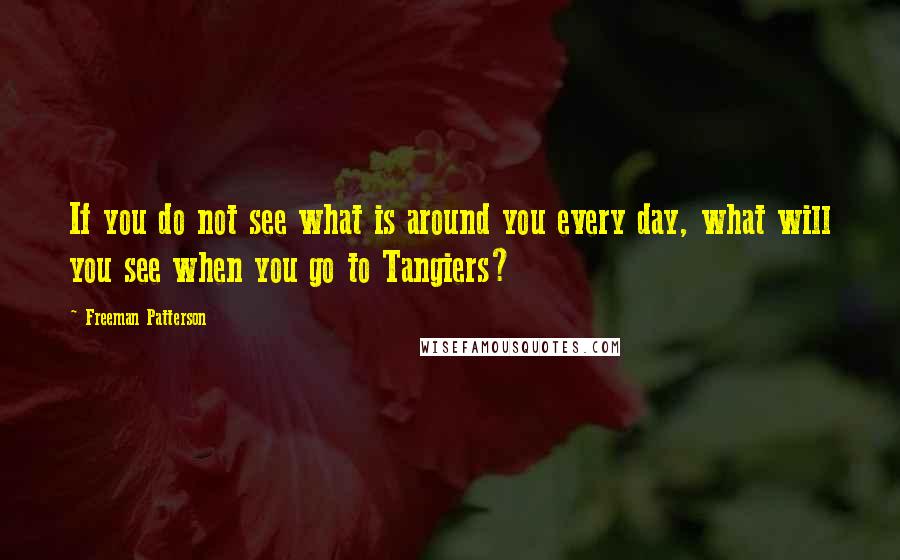 If you do not see what is around you every day, what will you see when you go to Tangiers?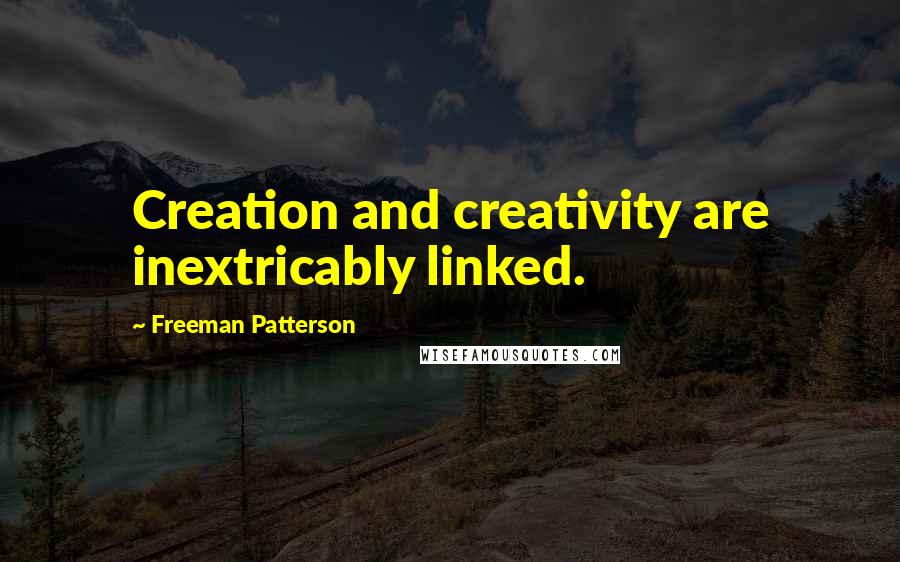 Creation and creativity are inextricably linked.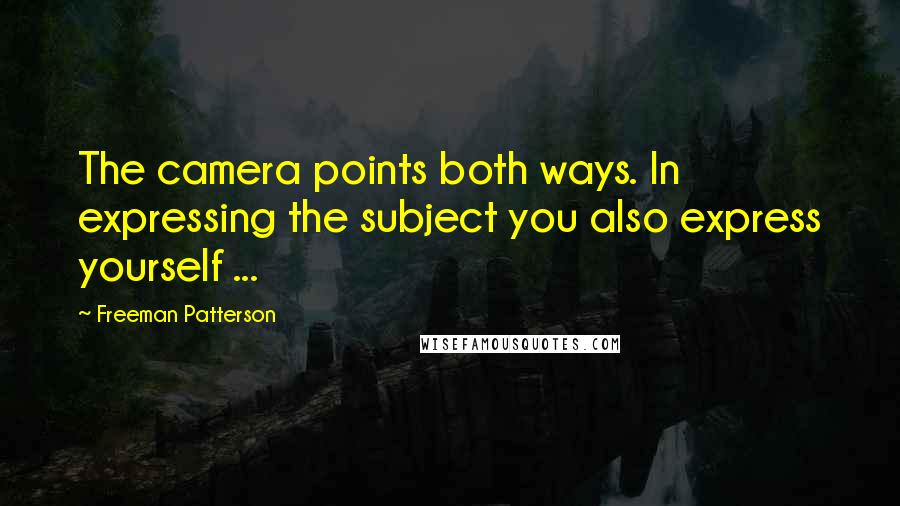 The camera points both ways. In expressing the subject you also express yourself ...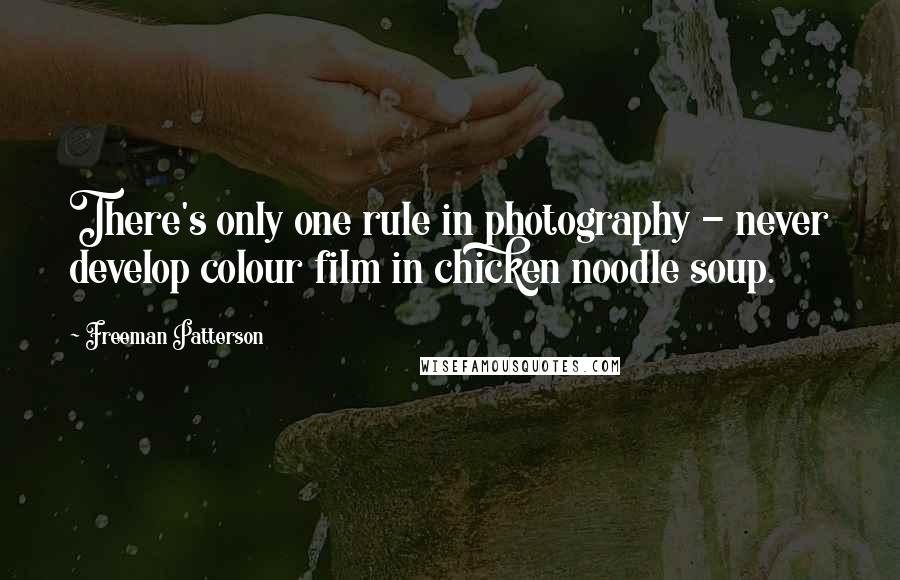 There's only one rule in photography - never develop colour film in chicken noodle soup.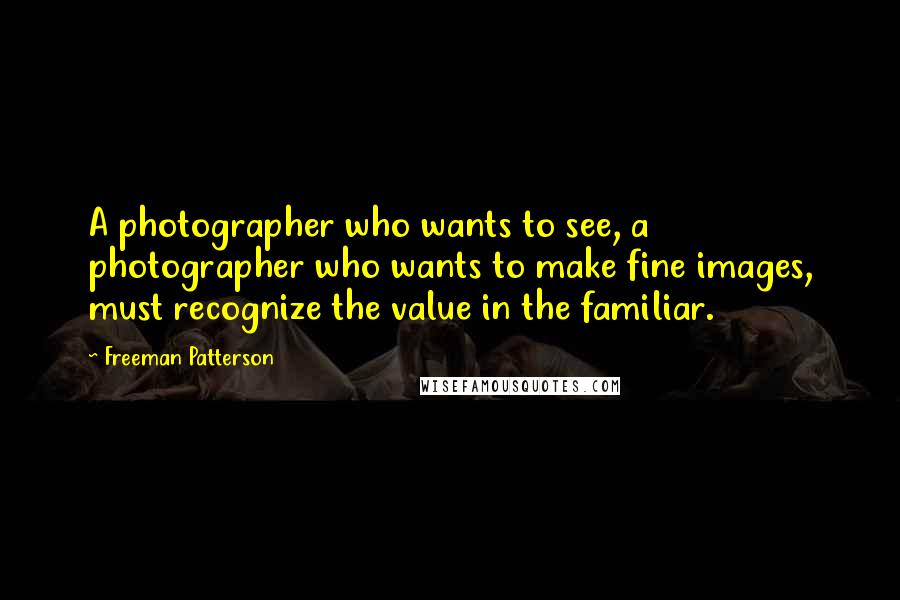 A photographer who wants to see, a photographer who wants to make fine images, must recognize the value in the familiar.