Fred Reed Quotes
Top 8 wise famous quotes and sayings by Fred Reed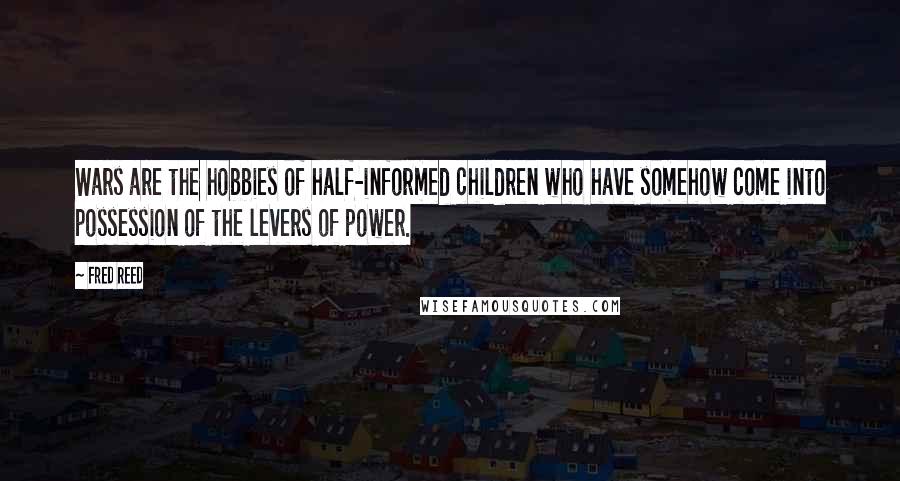 Wars are the hobbies of half-informed children who have somehow come into possession of the levers of power.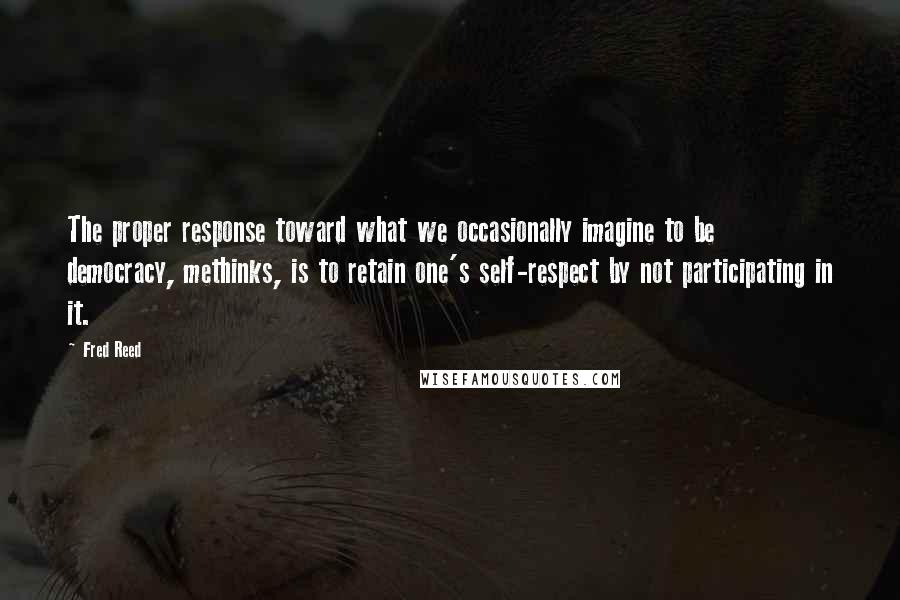 The proper response toward what we occasionally imagine to be democracy, methinks, is to retain one's self-respect by not participating in it.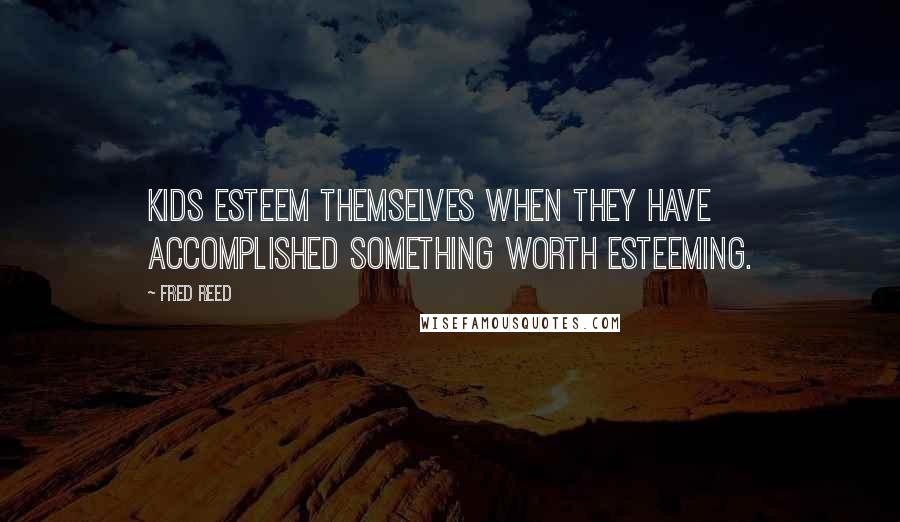 Kids esteem themselves when they have accomplished something worth esteeming.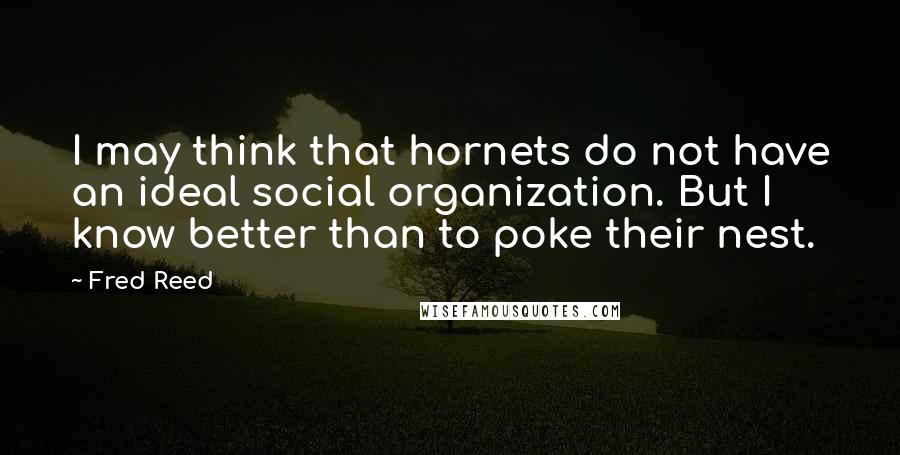 I may think that hornets do not have an ideal social organization. But I know better than to poke their nest.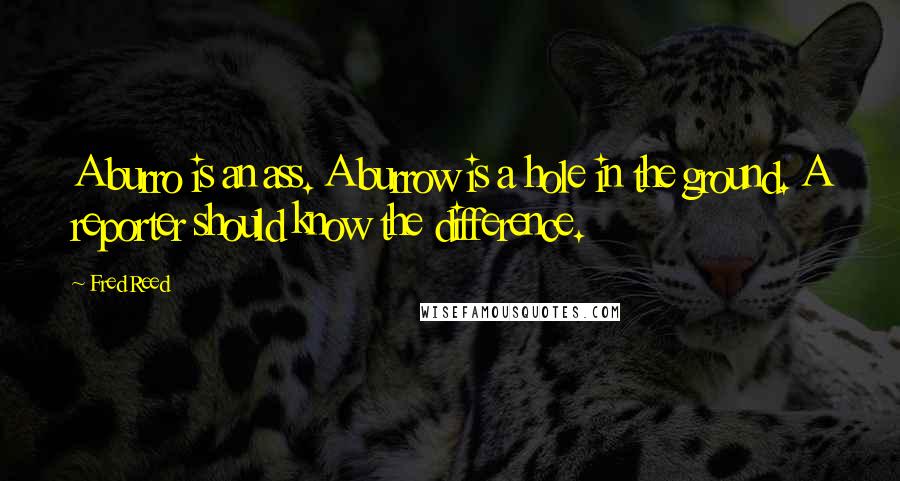 A burro is an ass. A burrow is a hole in the ground. A reporter should know the difference.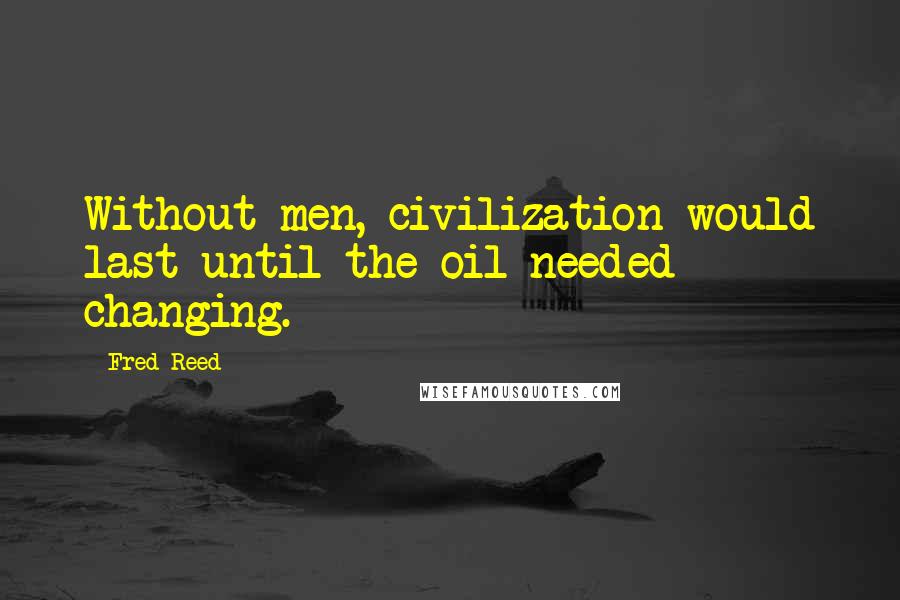 Without men, civilization would last until the oil needed changing.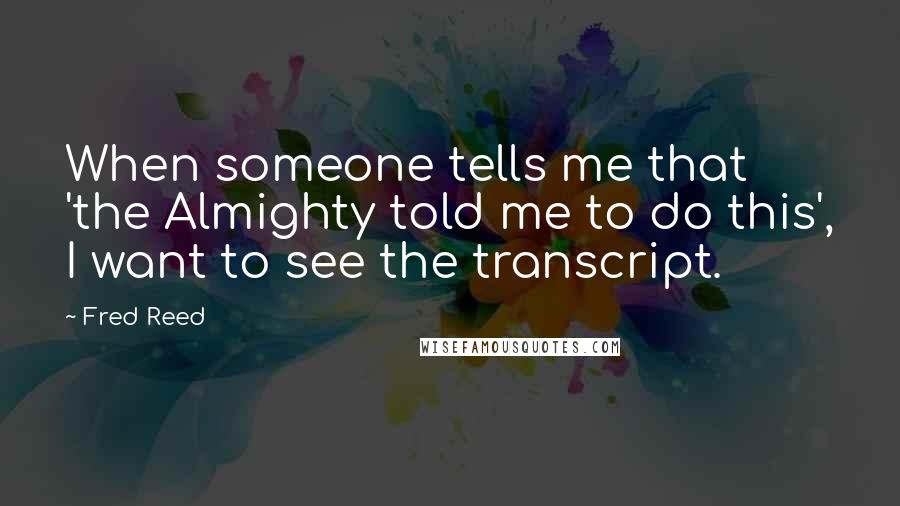 When someone tells me that 'the Almighty told me to do this', I want to see the transcript.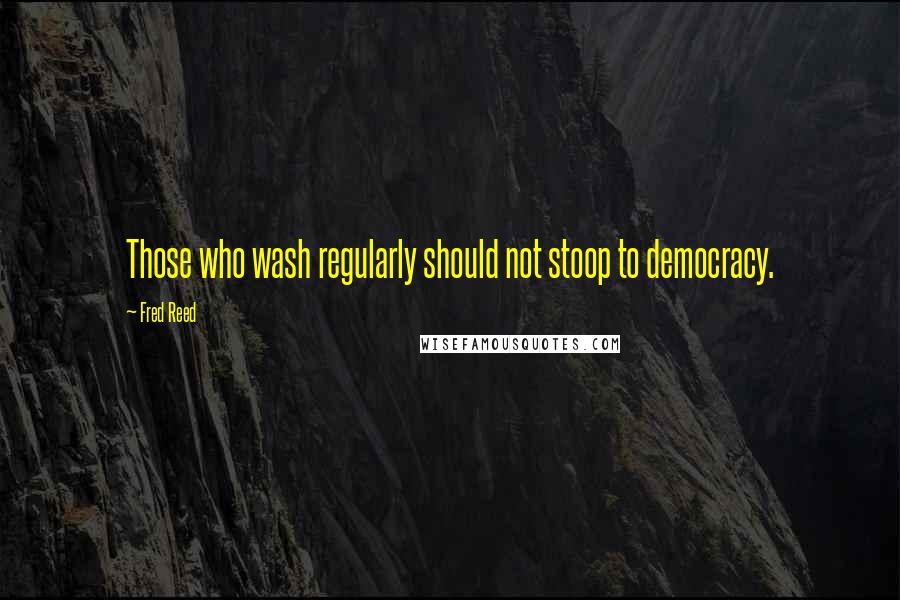 Those who wash regularly should not stoop to democracy.