Francois Truffaut Quotes
Top 30 wise famous quotes and sayings by Francois Truffaut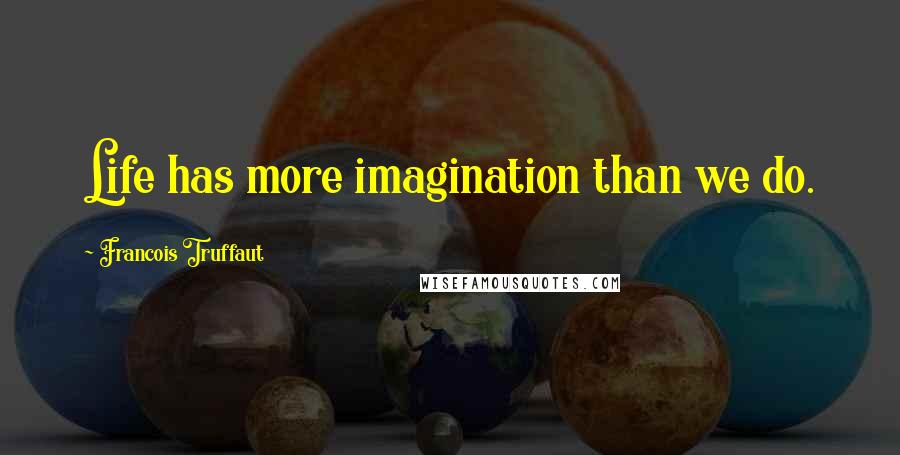 Life has more imagination than we do.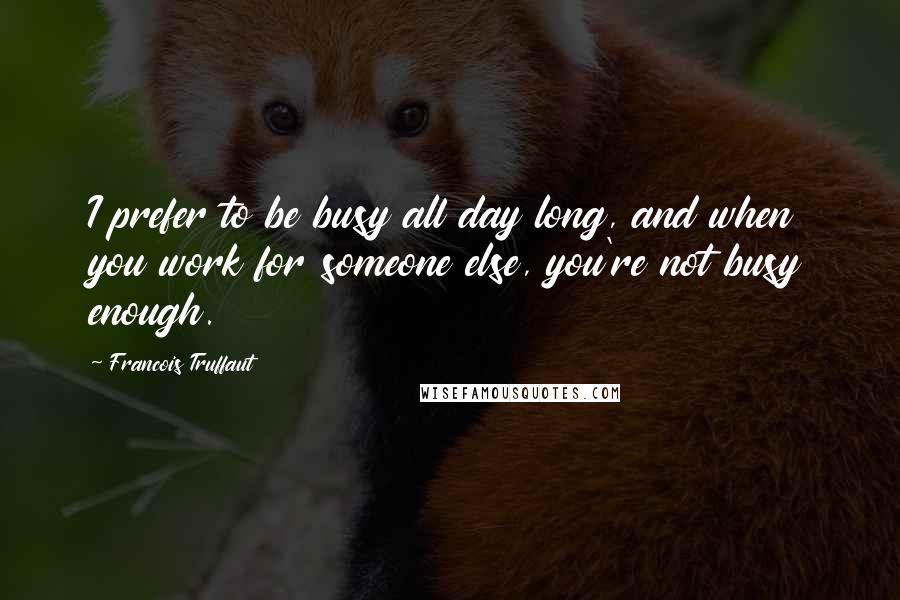 I prefer to be busy all day long, and when you work for someone else, you're not busy enough.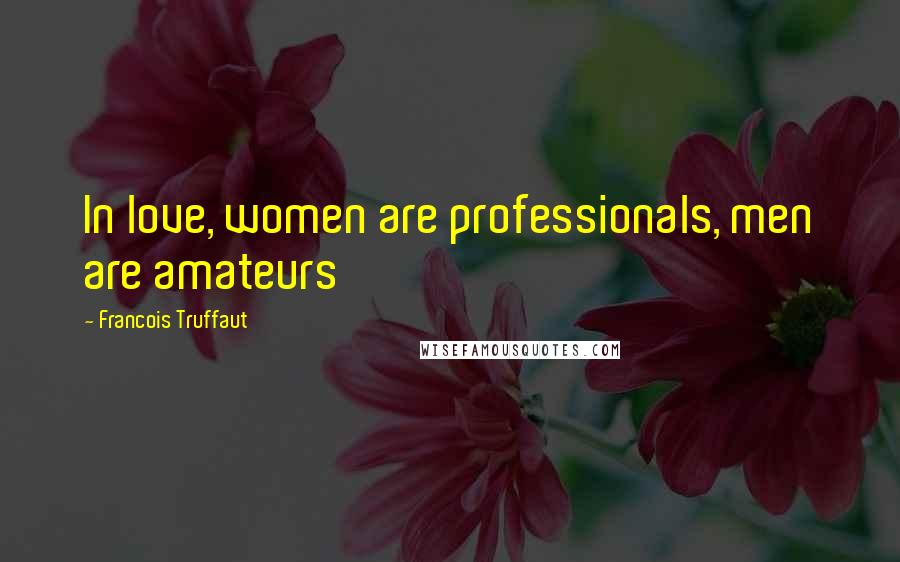 In love, women are professionals, men are amateurs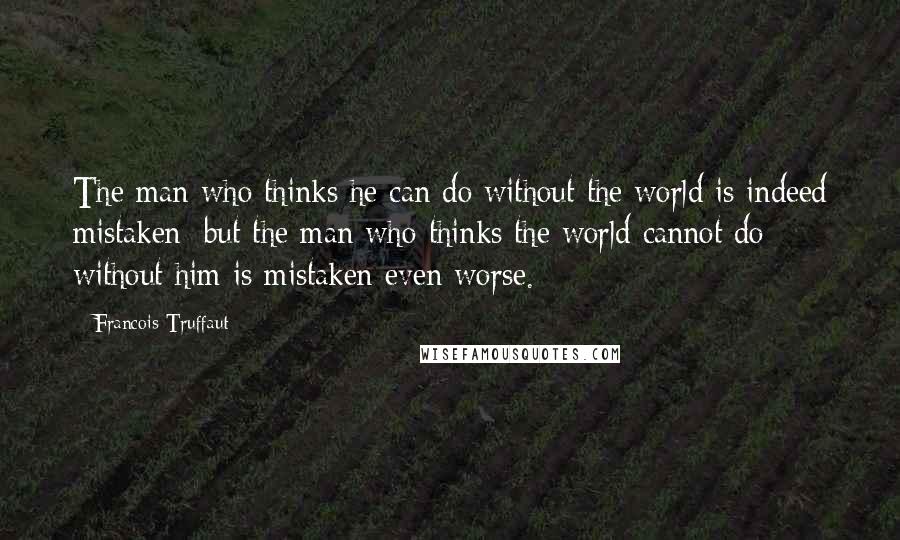 The man who thinks he can do without the world is indeed mistaken; but the man who thinks the world cannot do without him is mistaken even worse.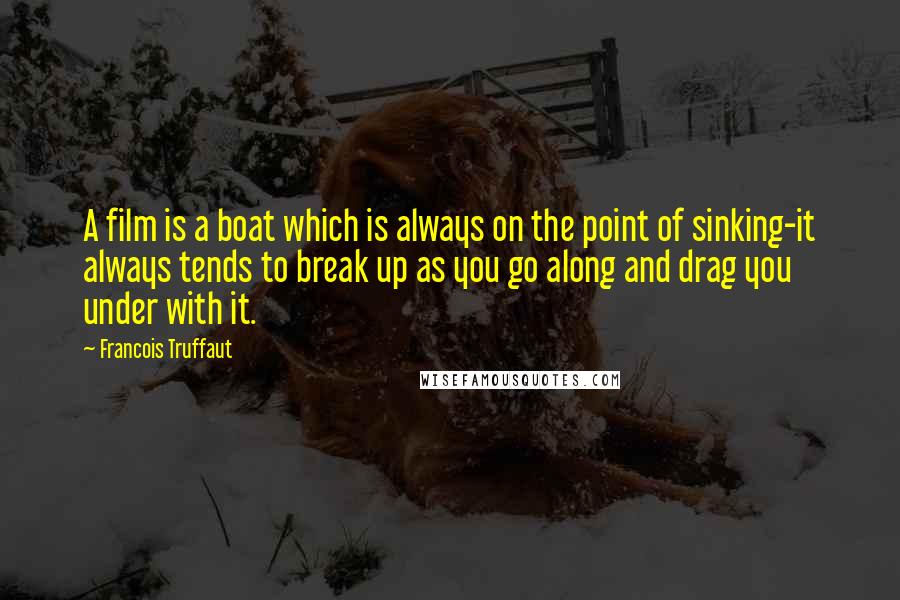 A film is a boat which is always on the point of sinking-it always tends to break up as you go along and drag you under with it.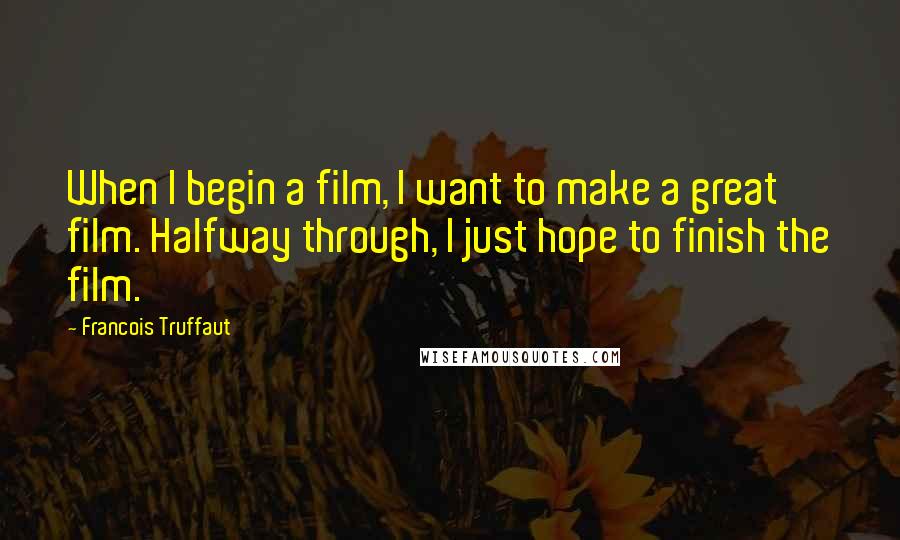 When I begin a film, I want to make a great film. Halfway through, I just hope to finish the film.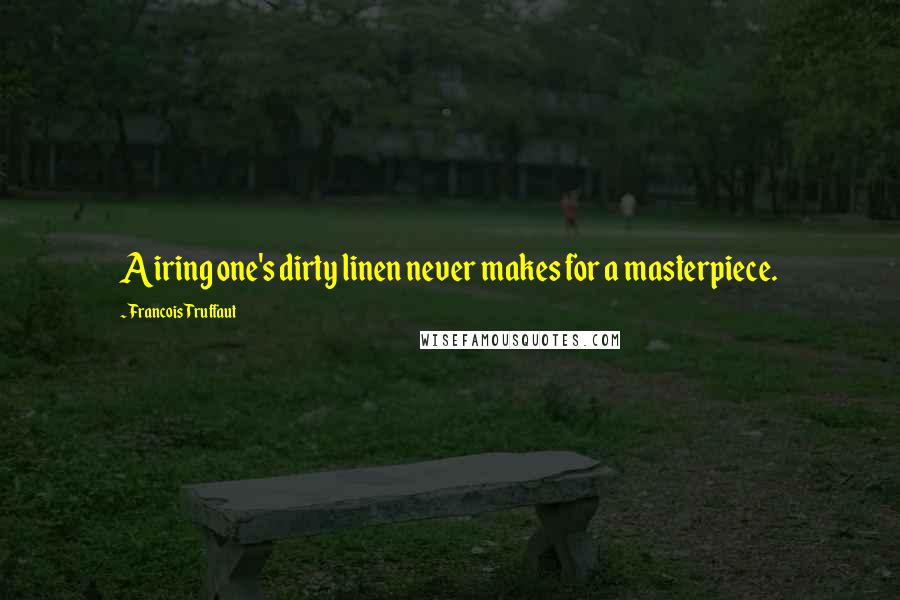 Airing one's dirty linen never makes for a masterpiece.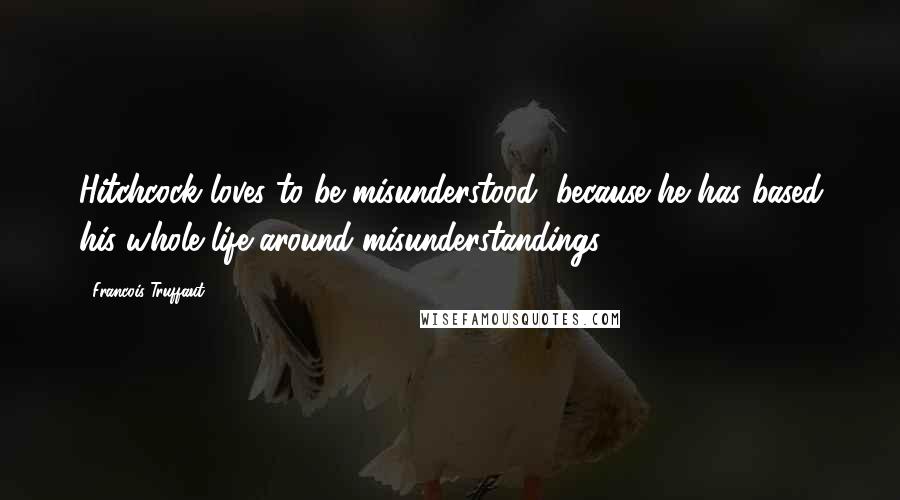 Hitchcock loves to be misunderstood, because he has based his whole life around misunderstandings.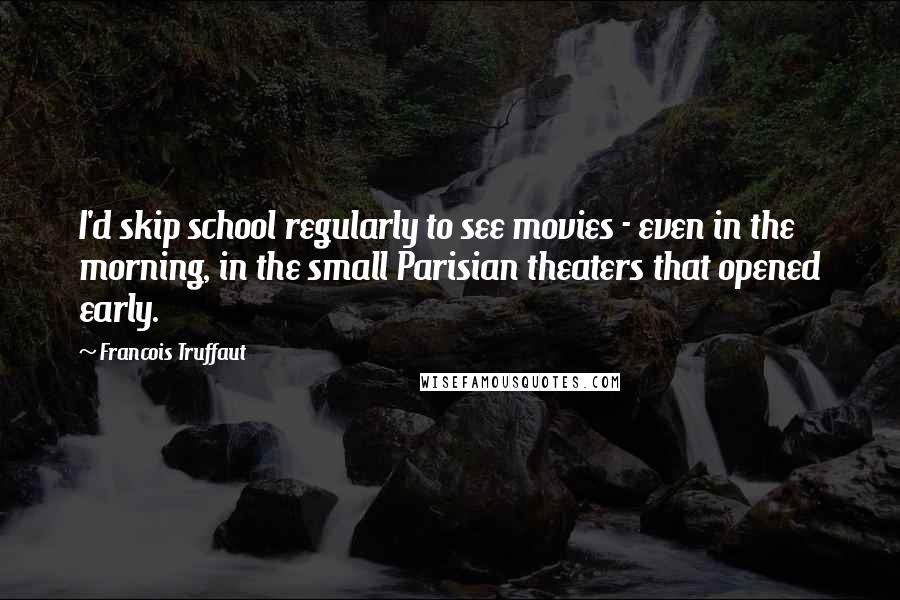 I'd skip school regularly to see movies - even in the morning, in the small Parisian theaters that opened early.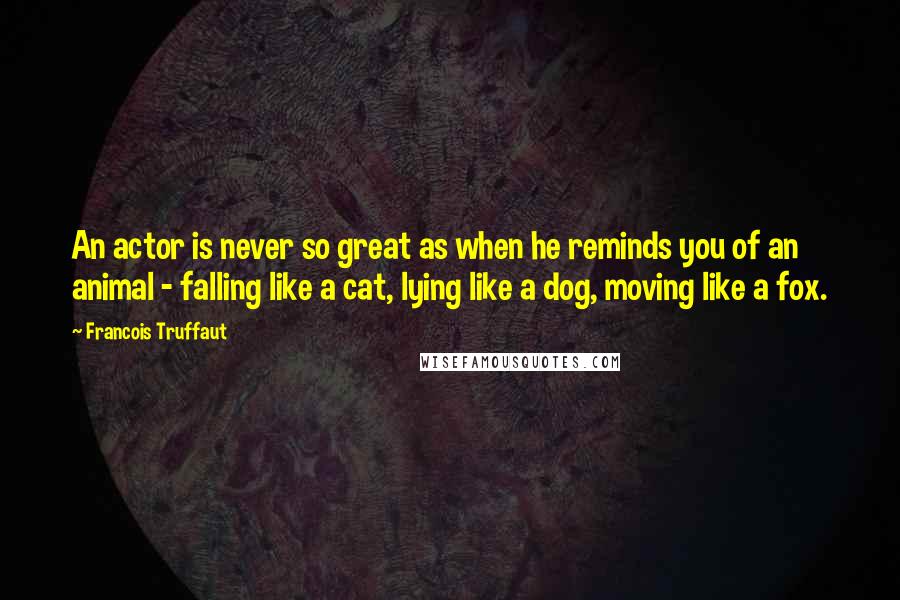 An actor is never so great as when he reminds you of an animal - falling like a cat, lying like a dog, moving like a fox.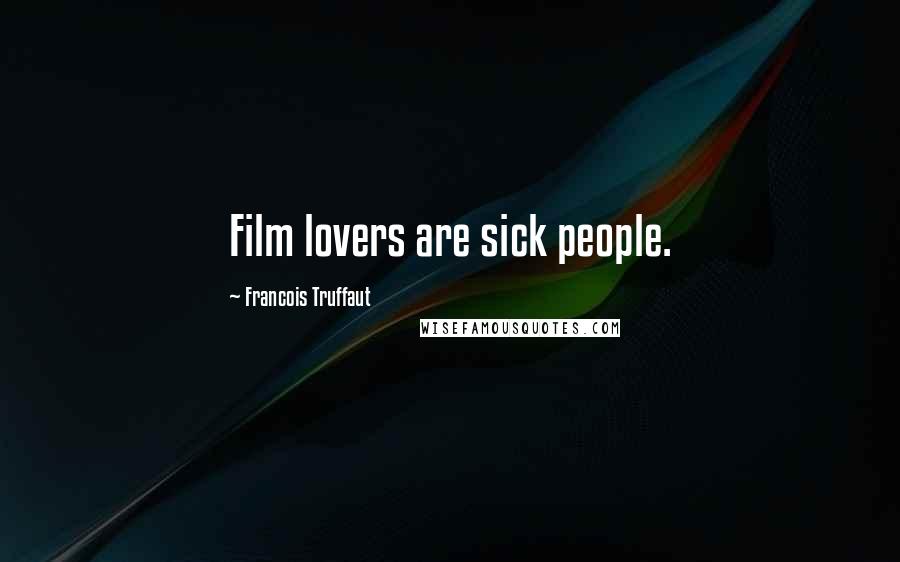 Film lovers are sick people.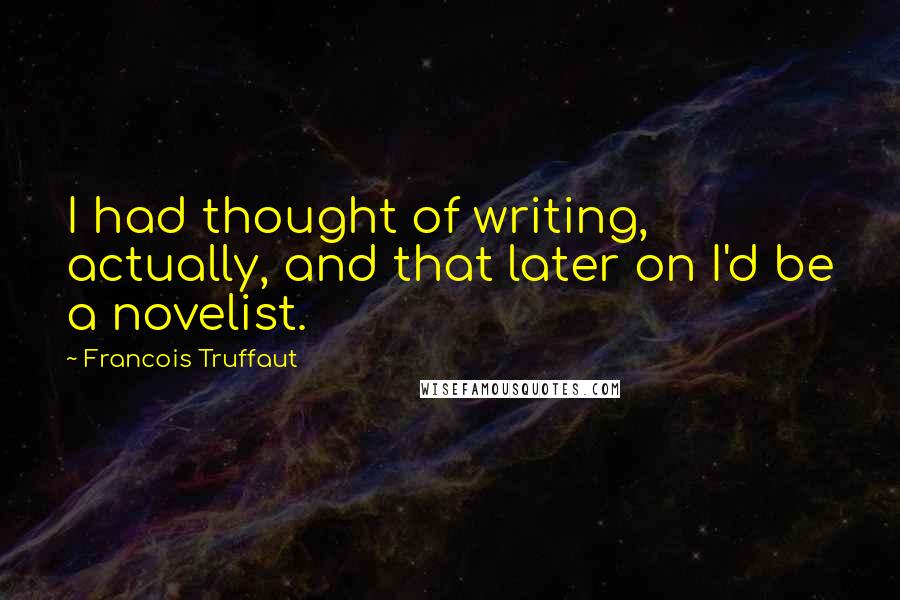 I had thought of writing, actually, and that later on I'd be a novelist.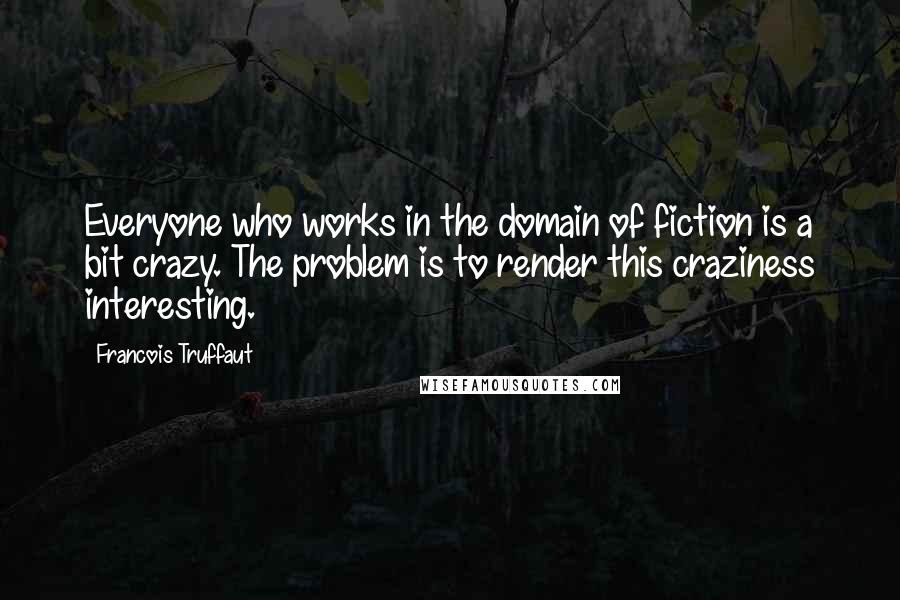 Everyone who works in the domain of fiction is a bit crazy. The problem is to render this craziness interesting.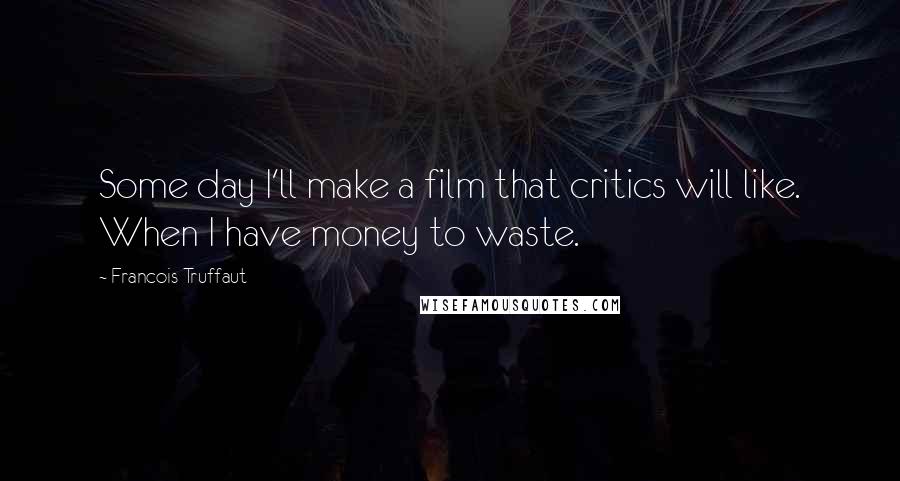 Some day I'll make a film that critics will like. When I have money to waste.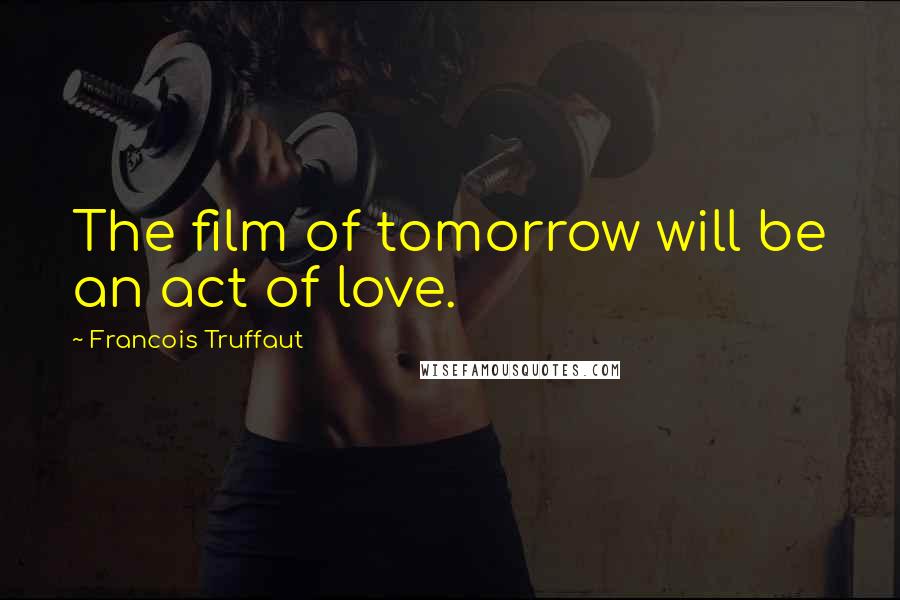 The film of tomorrow will be an act of love.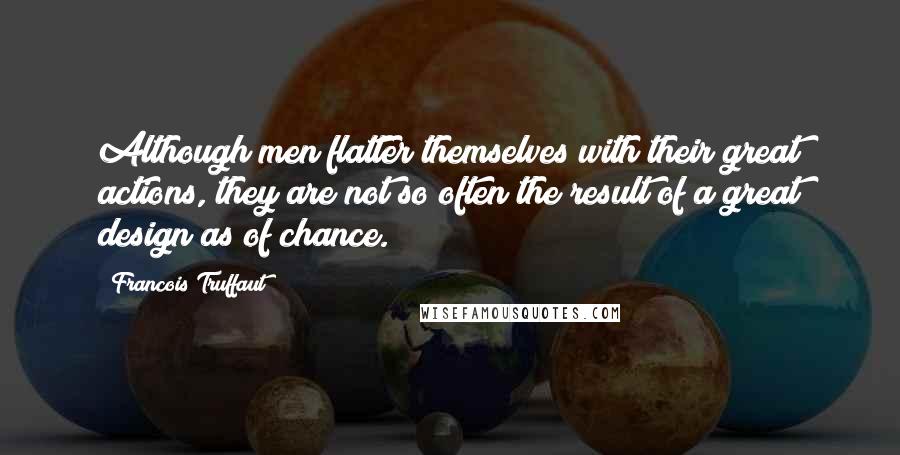 Although men flatter themselves with their great actions, they are not so often the result of a great design as of chance.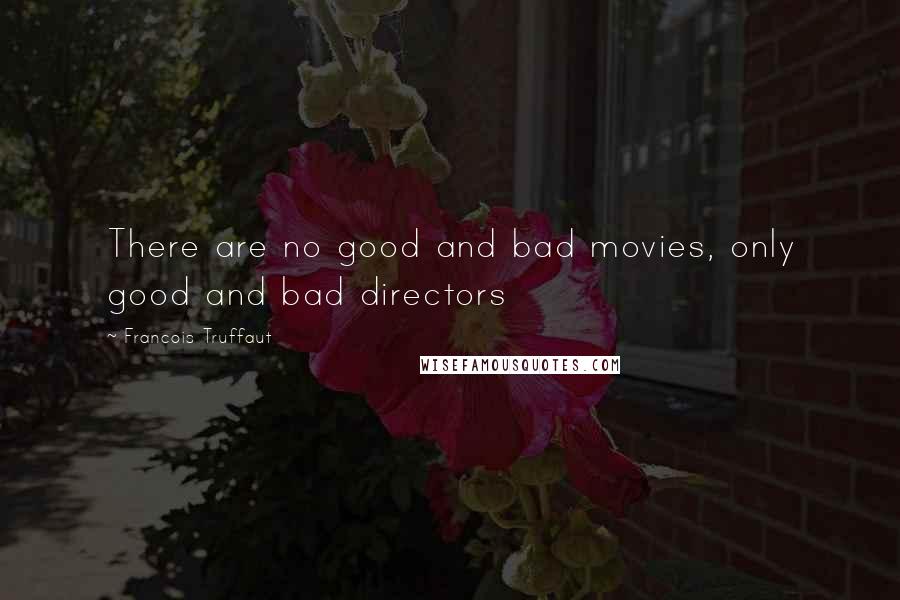 There are no good and bad movies, only good and bad directors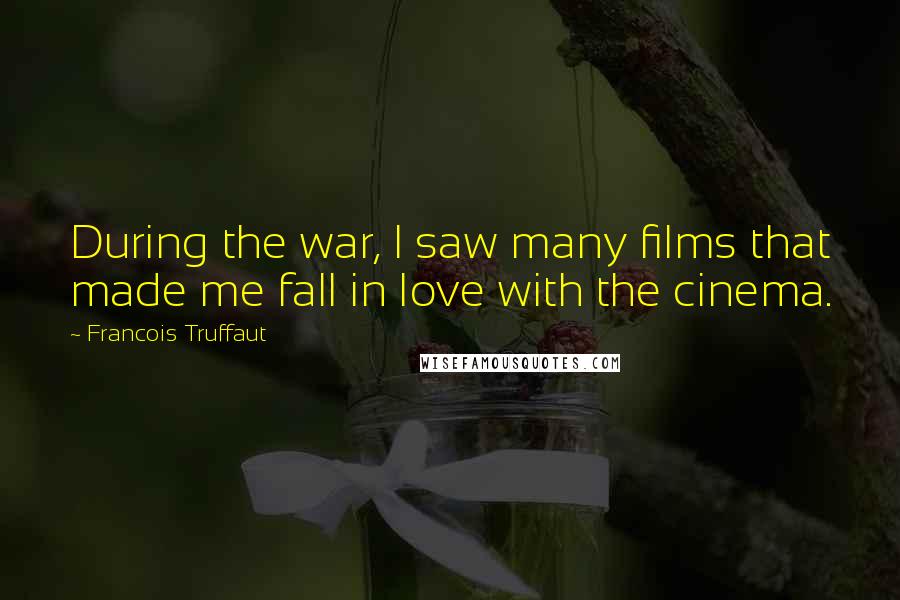 During the war, I saw many films that made me fall in love with the cinema.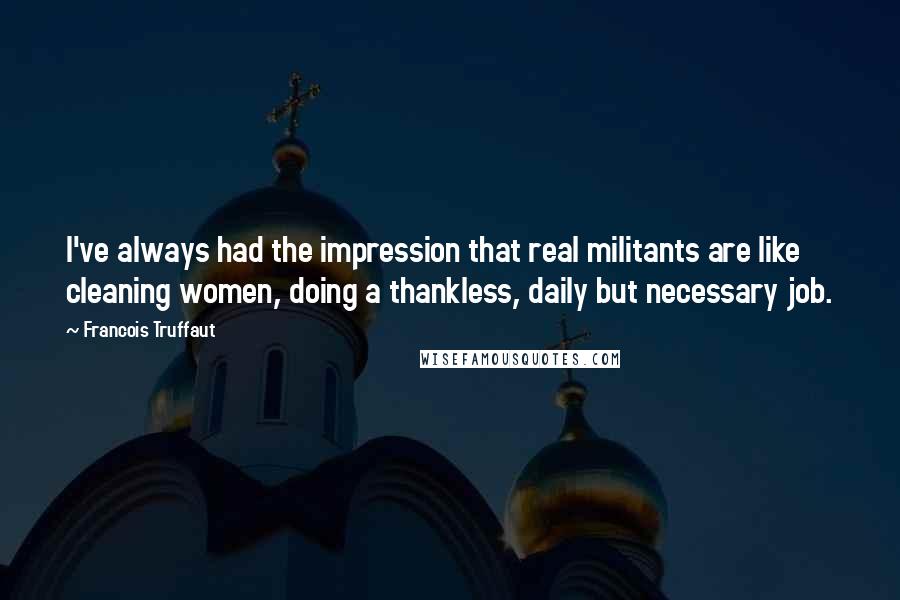 I've always had the impression that real militants are like cleaning women, doing a thankless, daily but necessary job.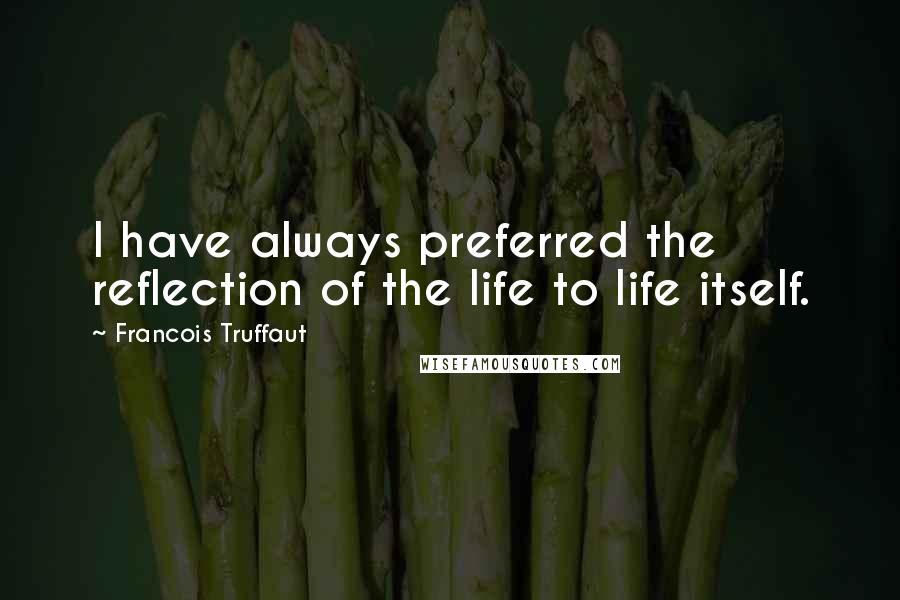 I have always preferred the reflection of the life to life itself.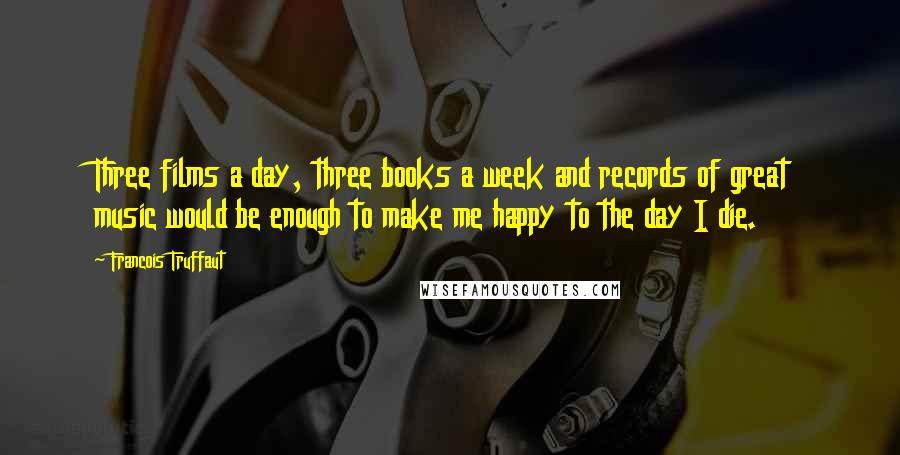 Three films a day, three books a week and records of great music would be enough to make me happy to the day I die.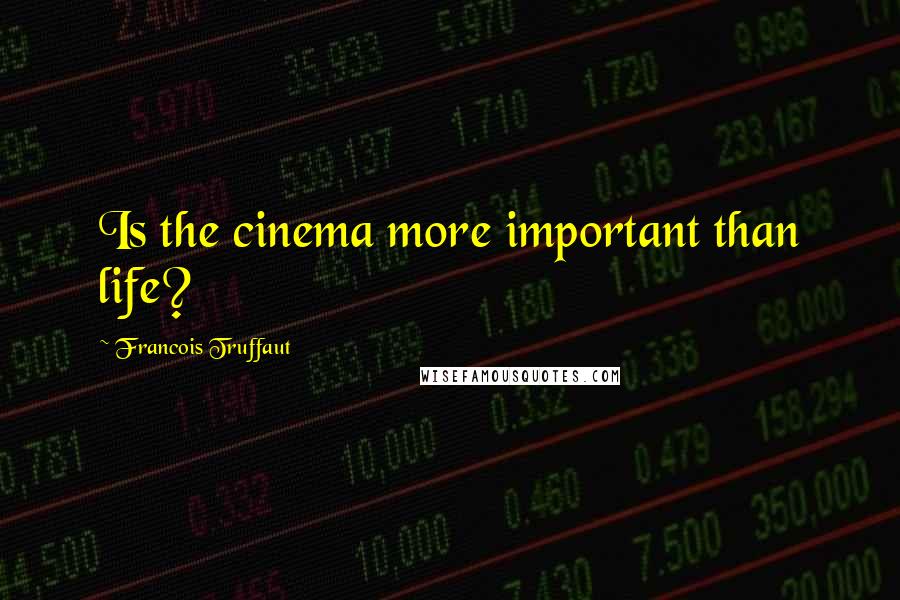 Is the cinema more important than life?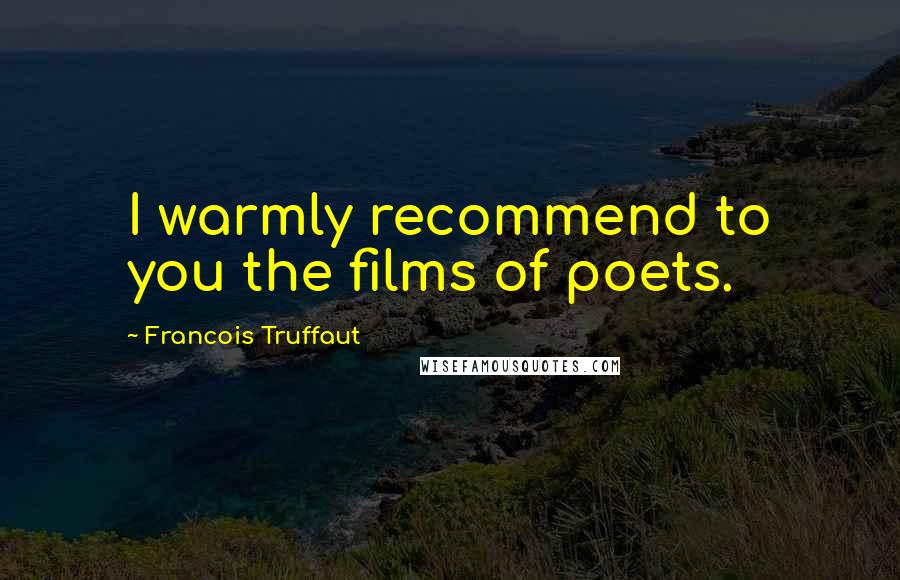 I warmly recommend to you the films of poets.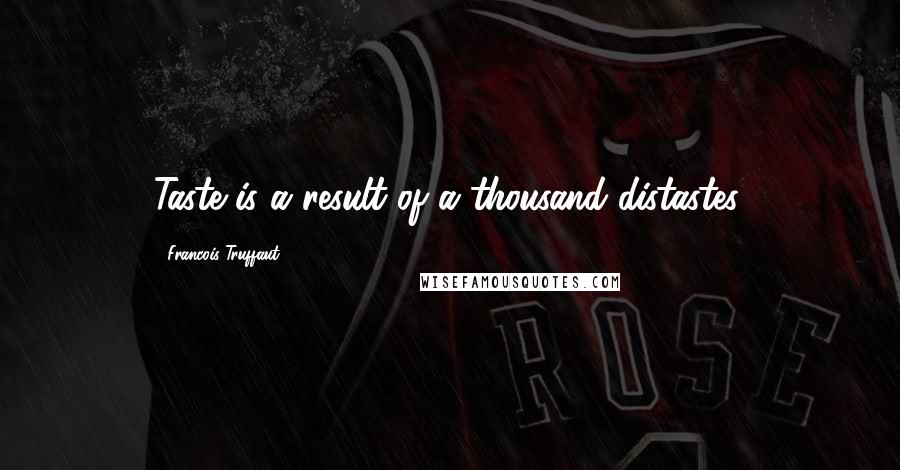 Taste is a result of a thousand distastes.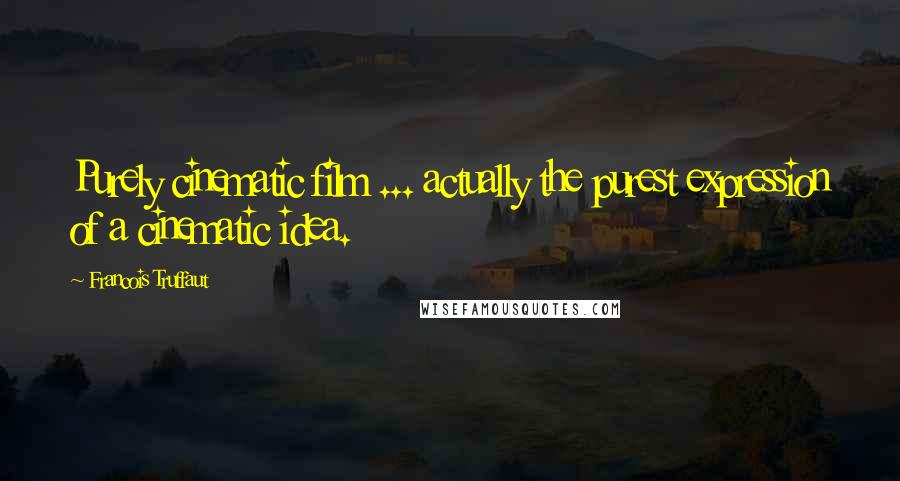 Purely cinematic film ... actually the purest expression of a cinematic idea.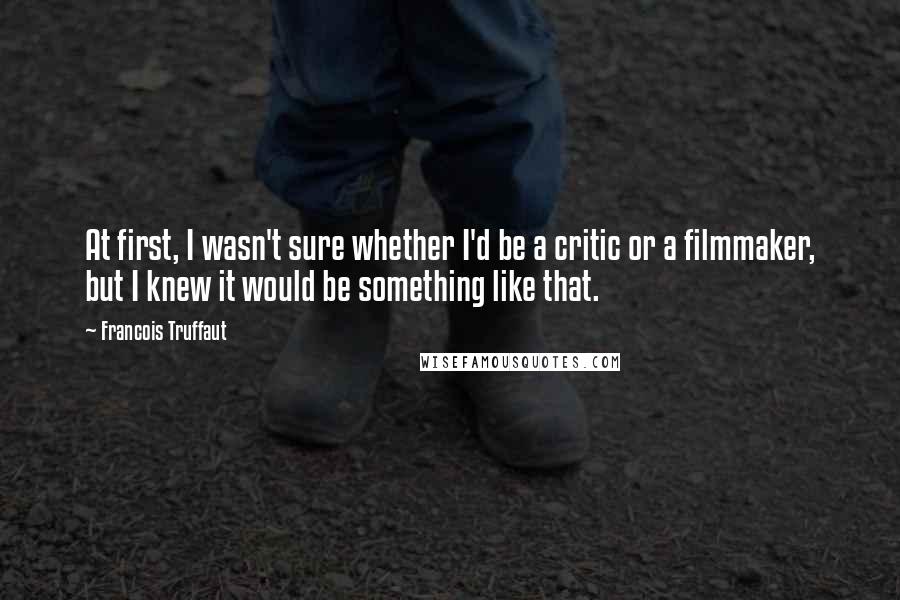 At first, I wasn't sure whether I'd be a critic or a filmmaker, but I knew it would be something like that.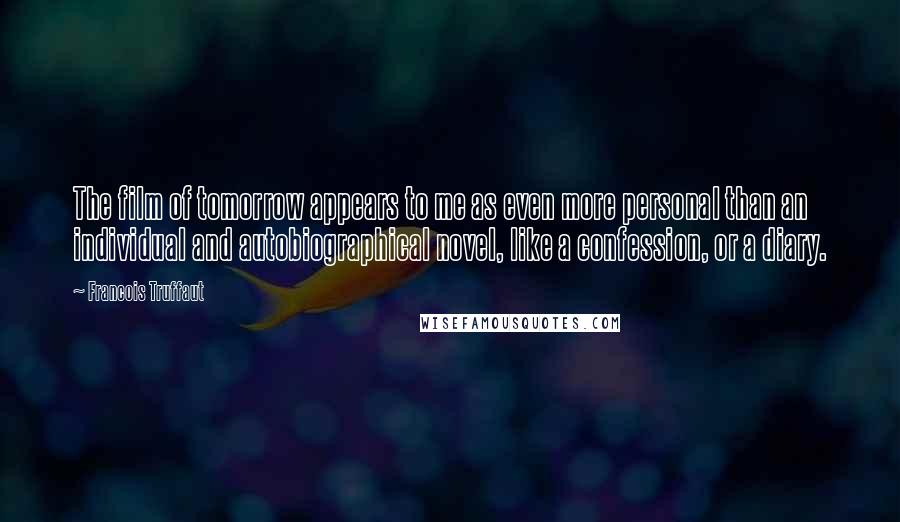 The film of tomorrow appears to me as even more personal than an individual and autobiographical novel, like a confession, or a diary.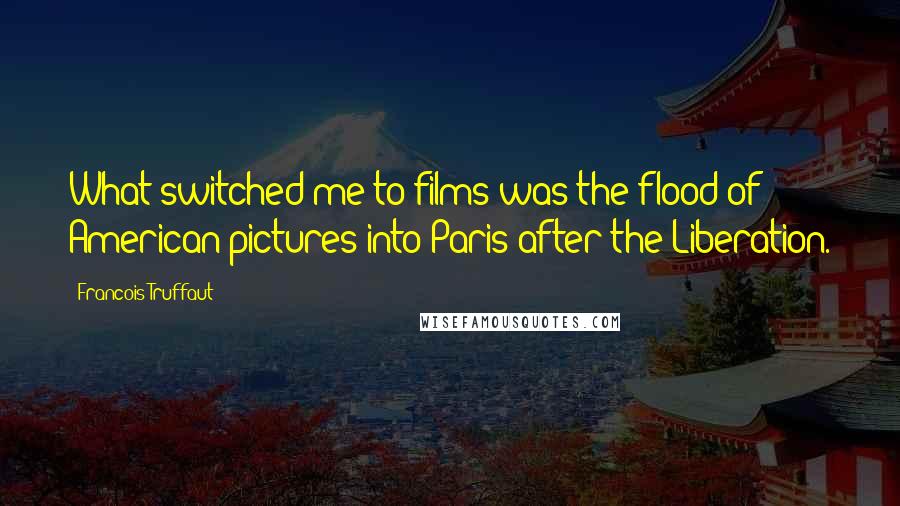 What switched me to films was the flood of American pictures into Paris after the Liberation.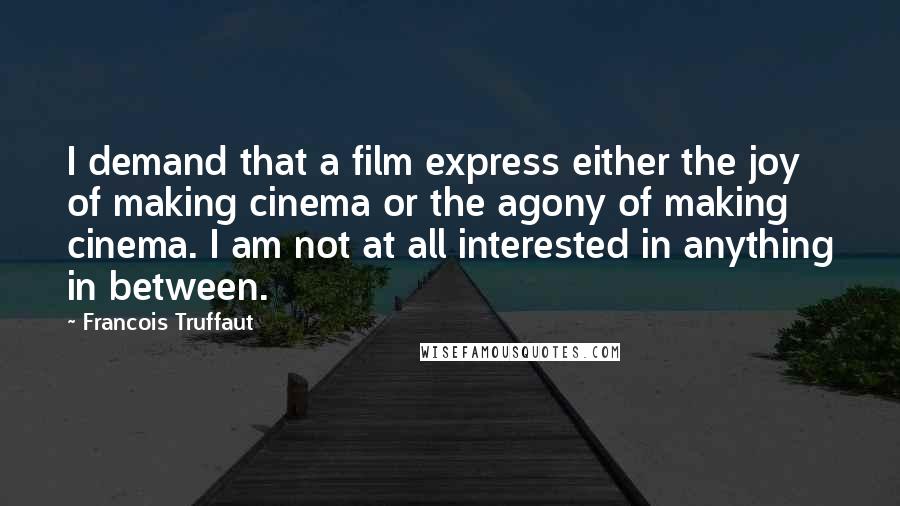 I demand that a film express either the joy of making cinema or the agony of making cinema. I am not at all interested in anything in between.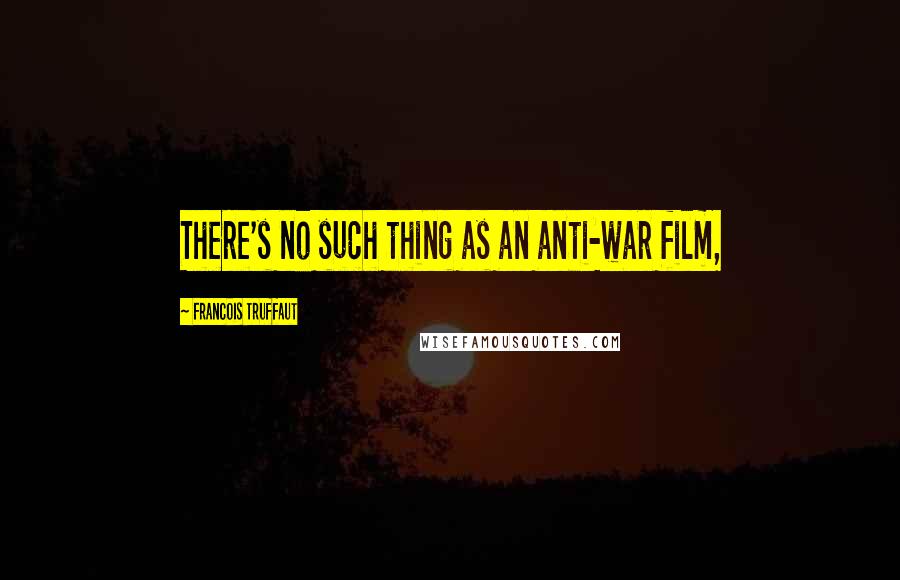 There's no such thing as an anti-war film,