Francis George Quotes
Top 8 wise famous quotes and sayings by Francis George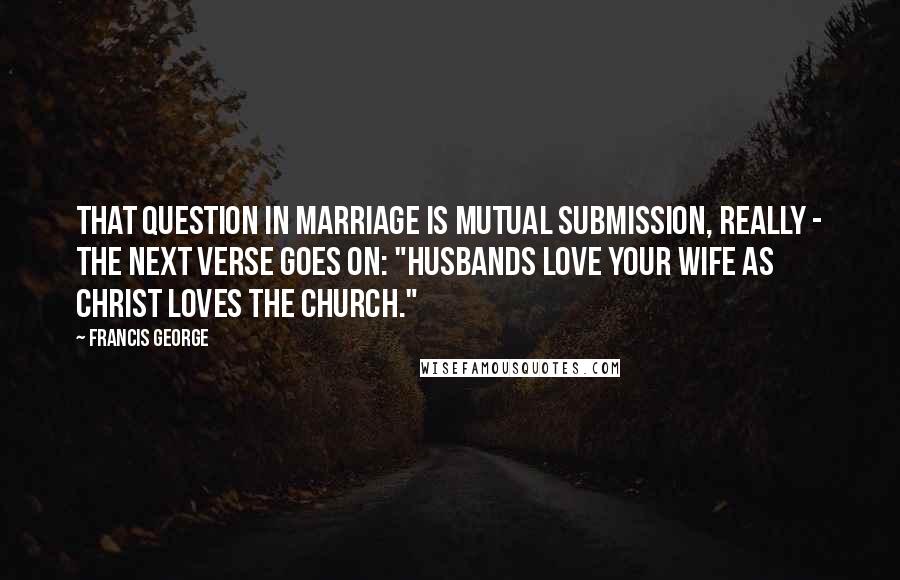 That question in marriage is mutual submission, really - the next verse goes on: "husbands love your wife as Christ loves the Church."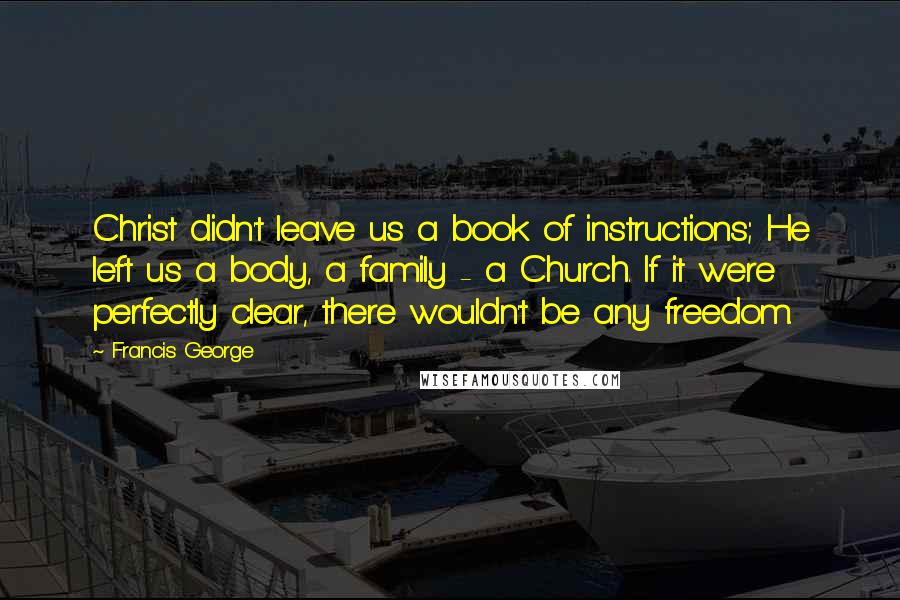 Christ didn't leave us a book of instructions; He left us a body, a family - a Church. If it were perfectly clear, there wouldn't be any freedom.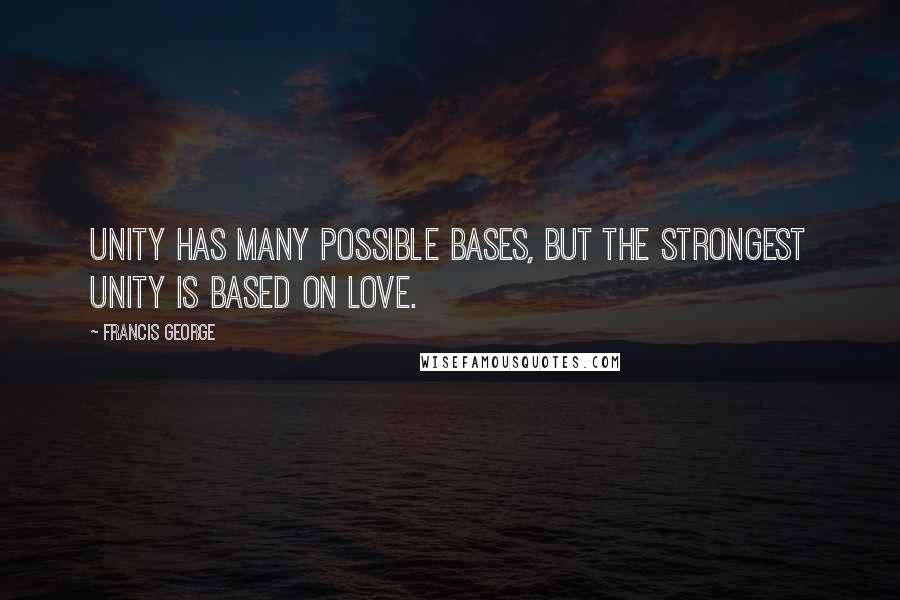 Unity has many possible bases, but the strongest unity is based on love.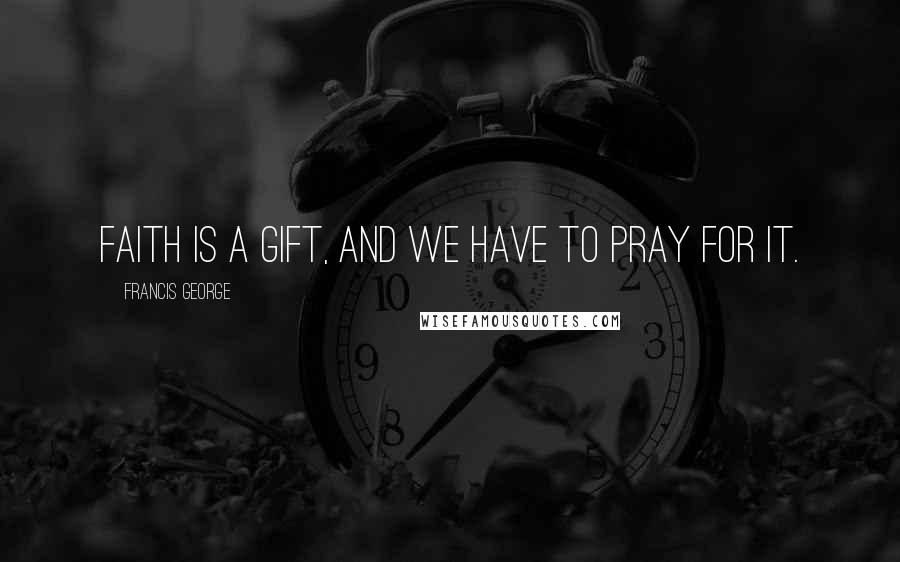 Faith is a gift, and we have to pray for it.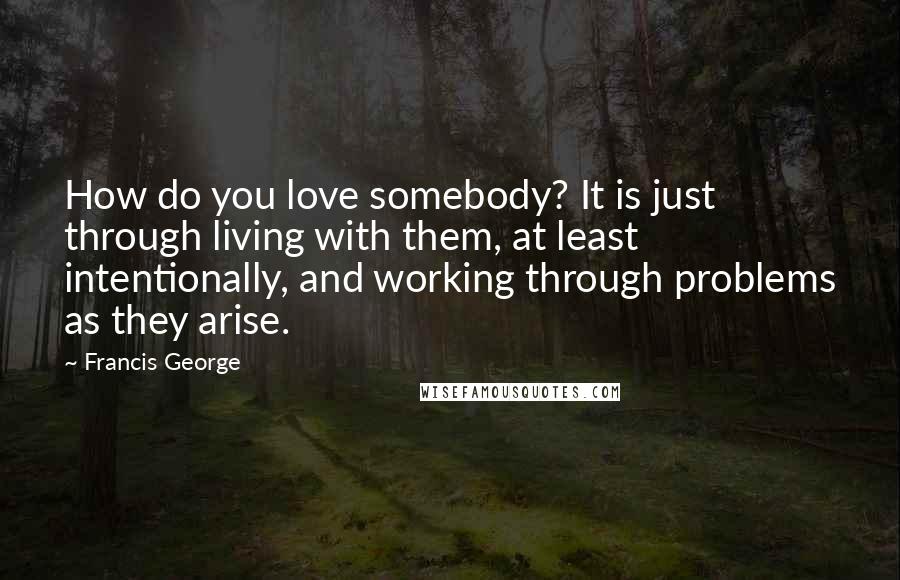 How do you love somebody? It is just through living with them, at least intentionally, and working through problems as they arise.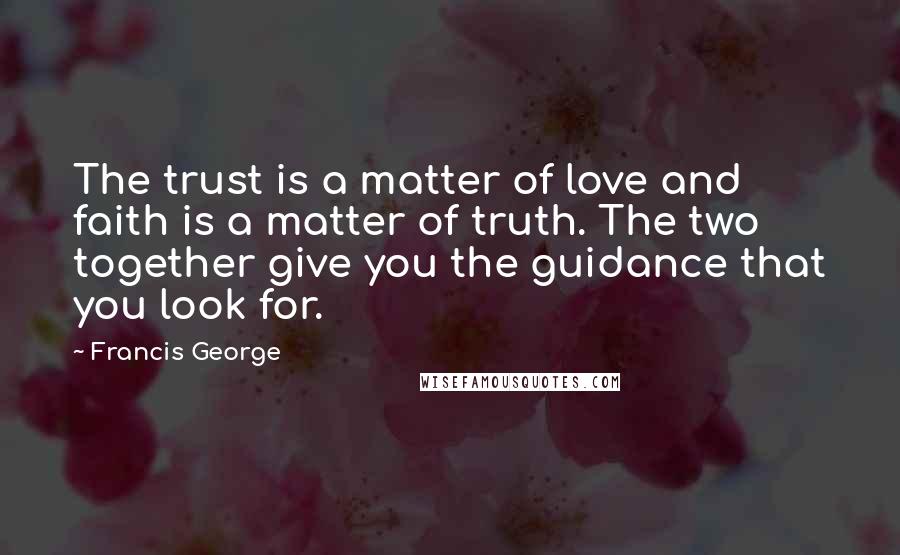 The trust is a matter of love and faith is a matter of truth. The two together give you the guidance that you look for.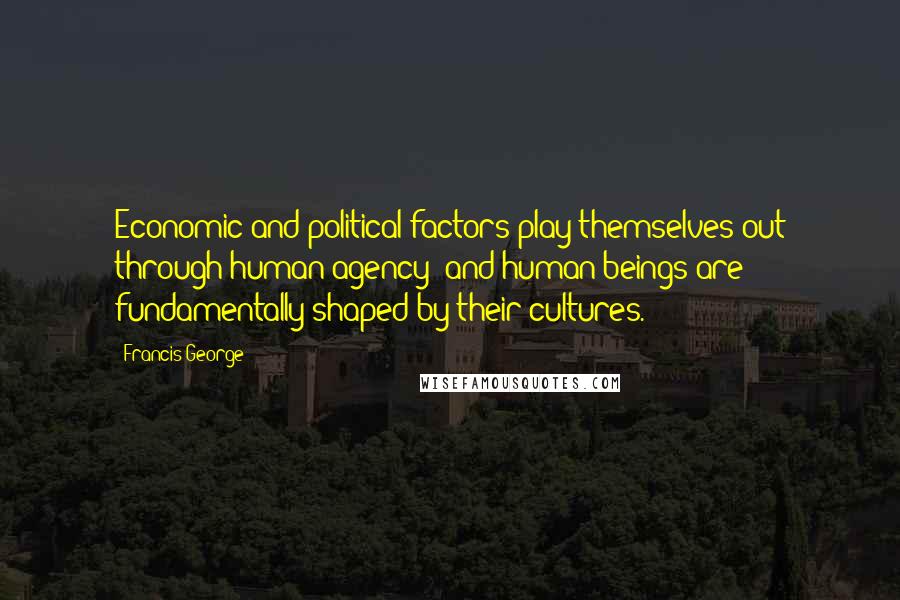 Economic and political factors play themselves out through human agency; and human beings are fundamentally shaped by their cultures.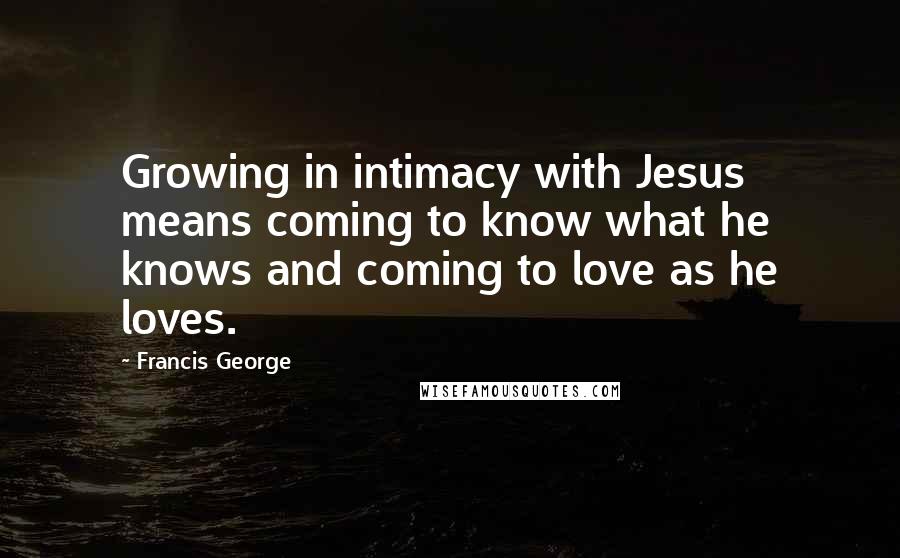 Growing in intimacy with Jesus means coming to know what he knows and coming to love as he loves.