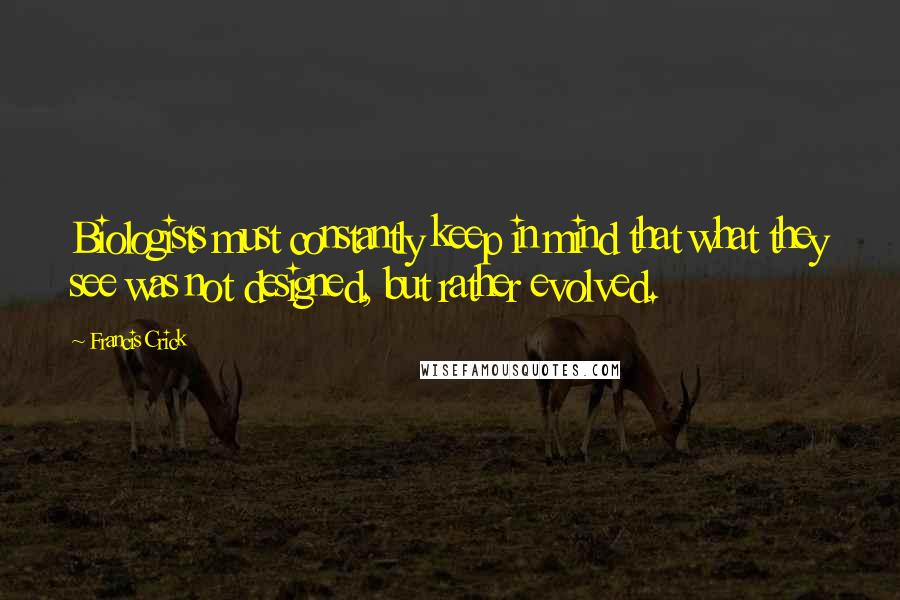 Biologists must constantly keep in mind that what they see was not designed, but rather evolved.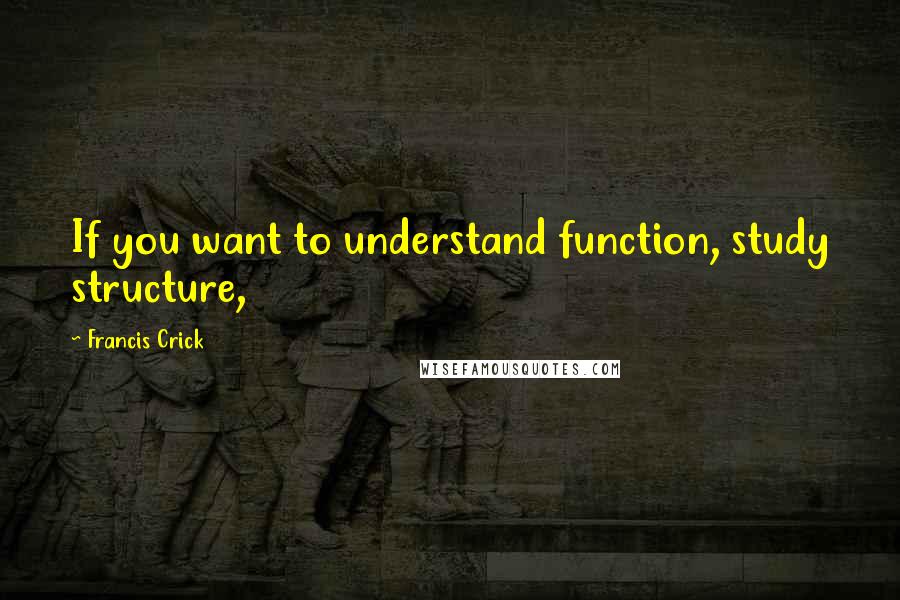 If you want to understand function, study structure,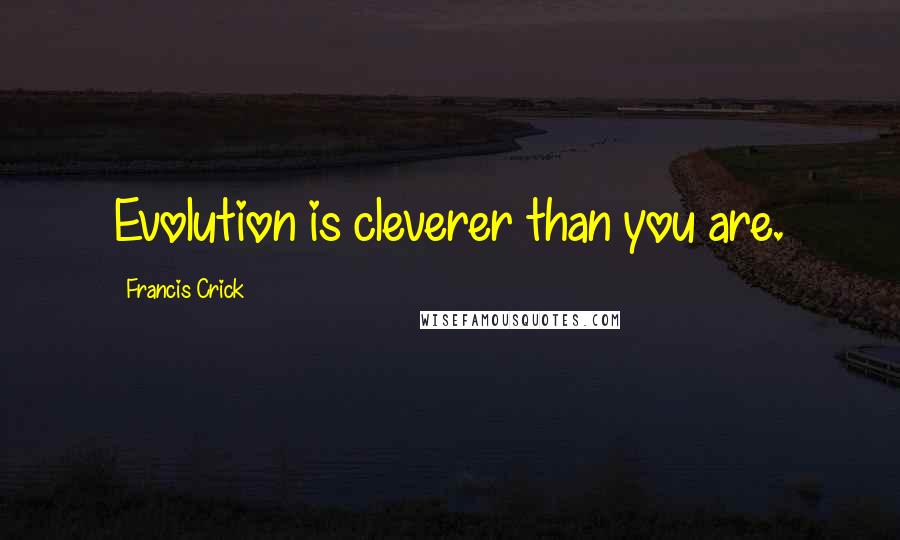 Evolution is cleverer than you are.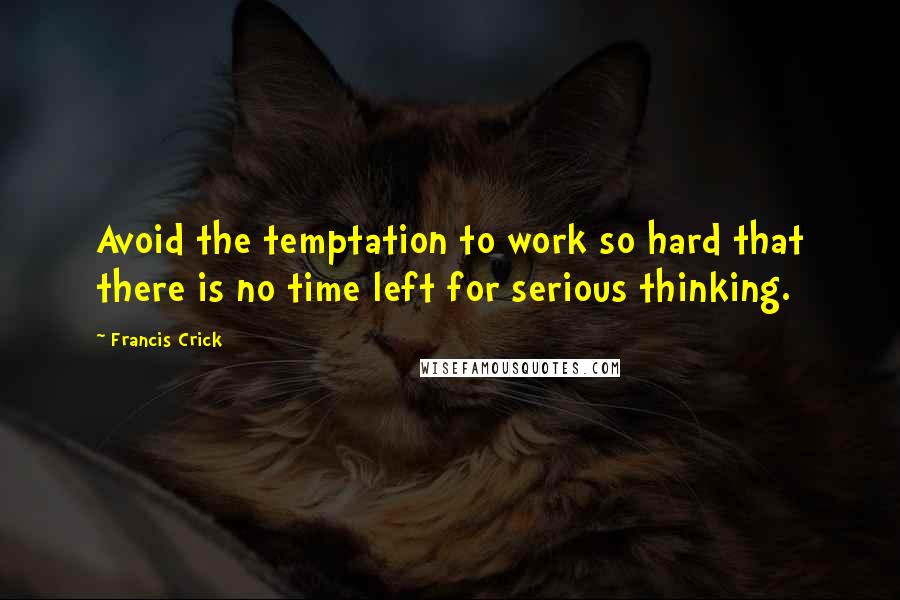 Avoid the temptation to work so hard that there is no time left for serious thinking.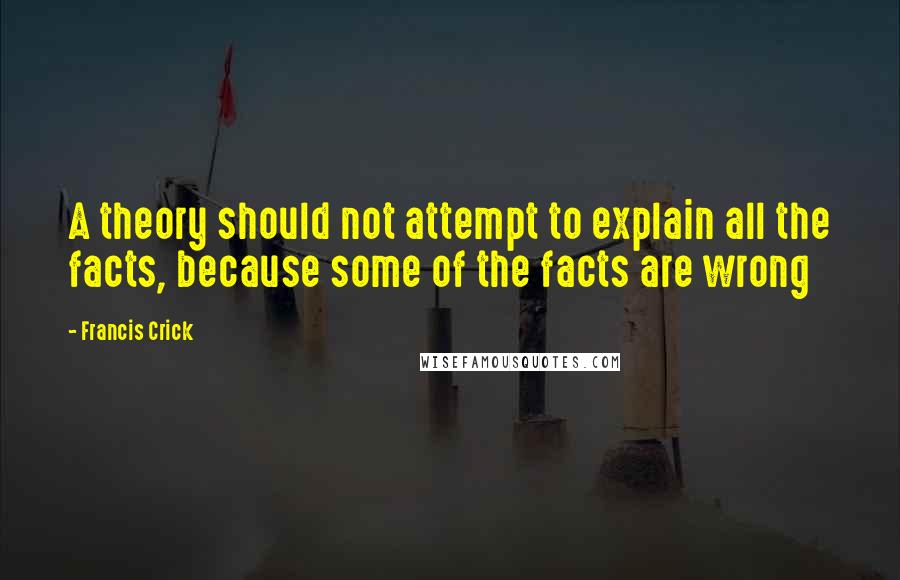 A theory should not attempt to explain all the facts, because some of the facts are wrong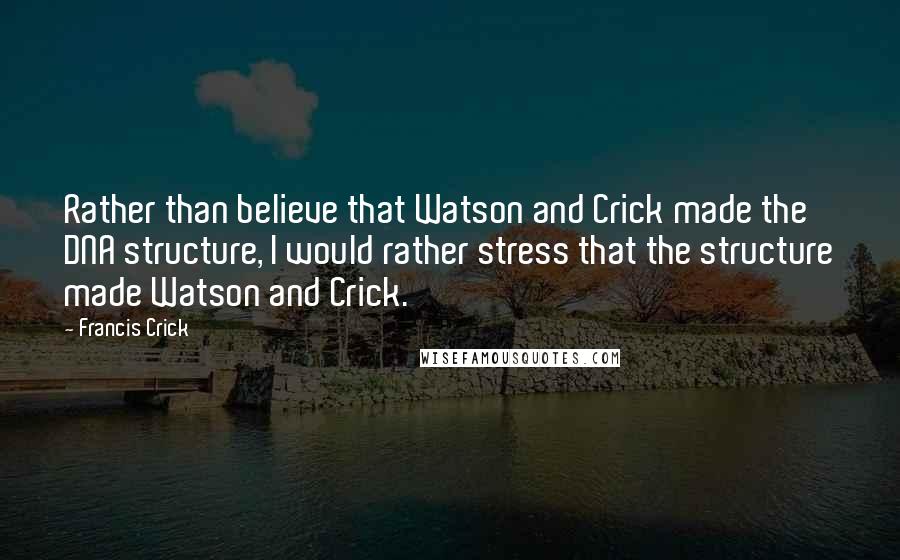 Rather than believe that Watson and Crick made the DNA structure, I would rather stress that the structure made Watson and Crick.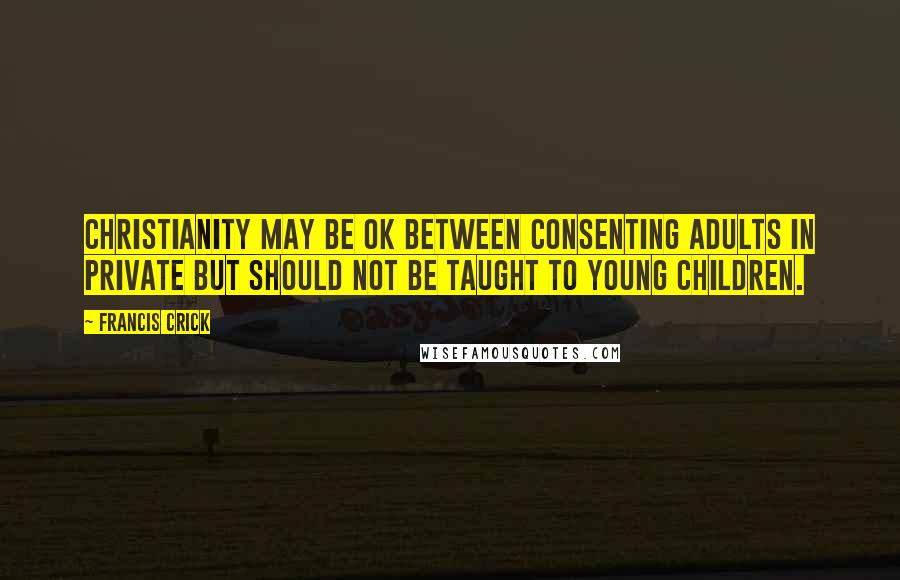 Christianity may be OK between consenting adults in private but should not be taught to young children.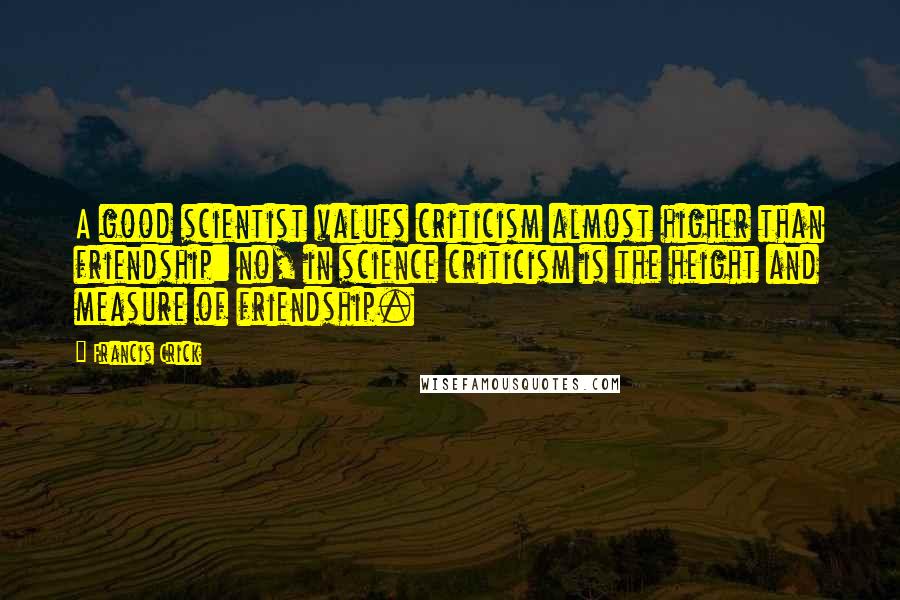 A good scientist values criticism almost higher than friendship: no, in science criticism is the height and measure of friendship.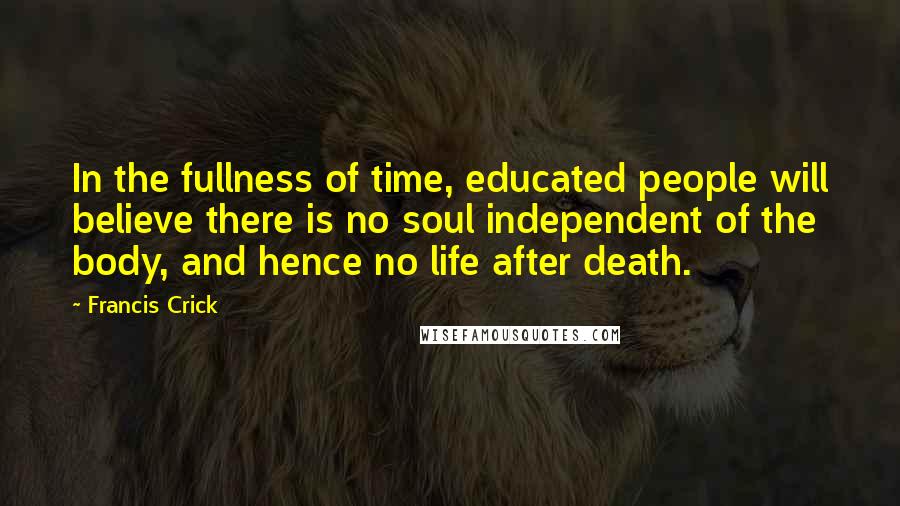 In the fullness of time, educated people will believe there is no soul independent of the body, and hence no life after death.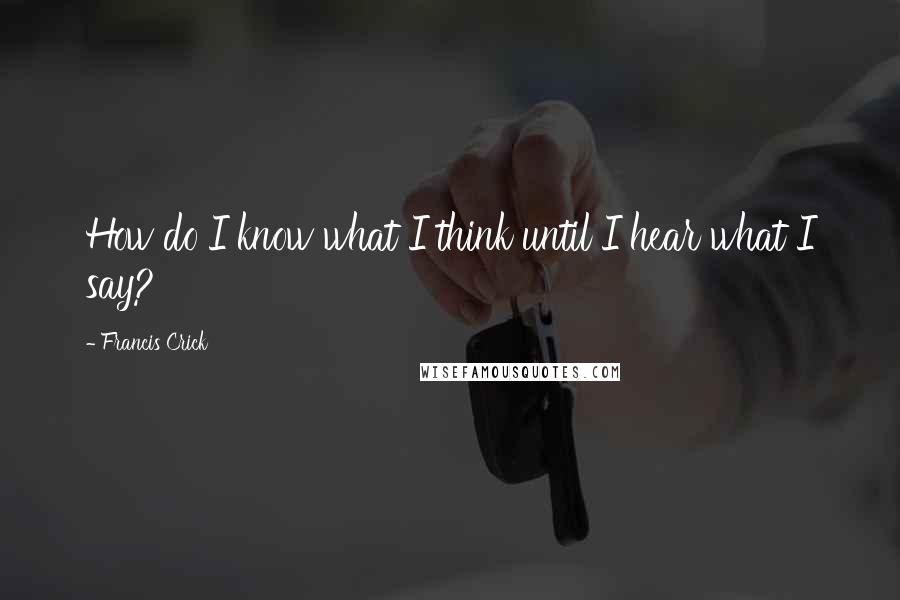 How do I know what I think until I hear what I say?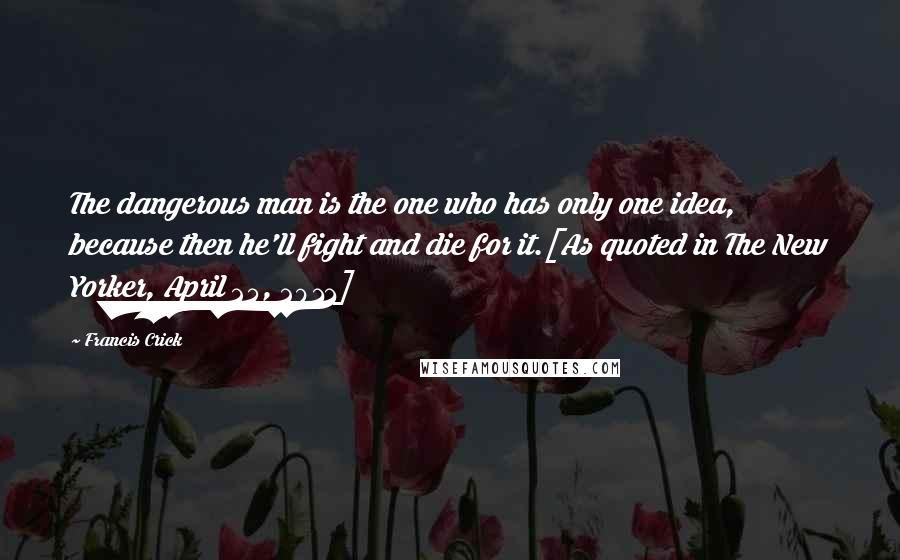 The dangerous man is the one who has only one idea, because then he'll fight and die for it.
[As quoted in The New Yorker, April 25, 2011]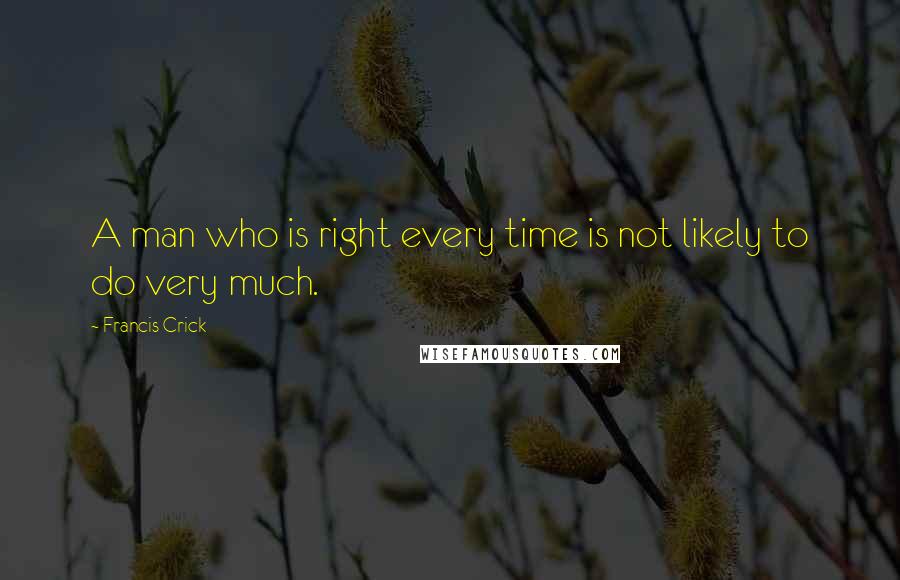 A man who is right every time is not likely to do very much.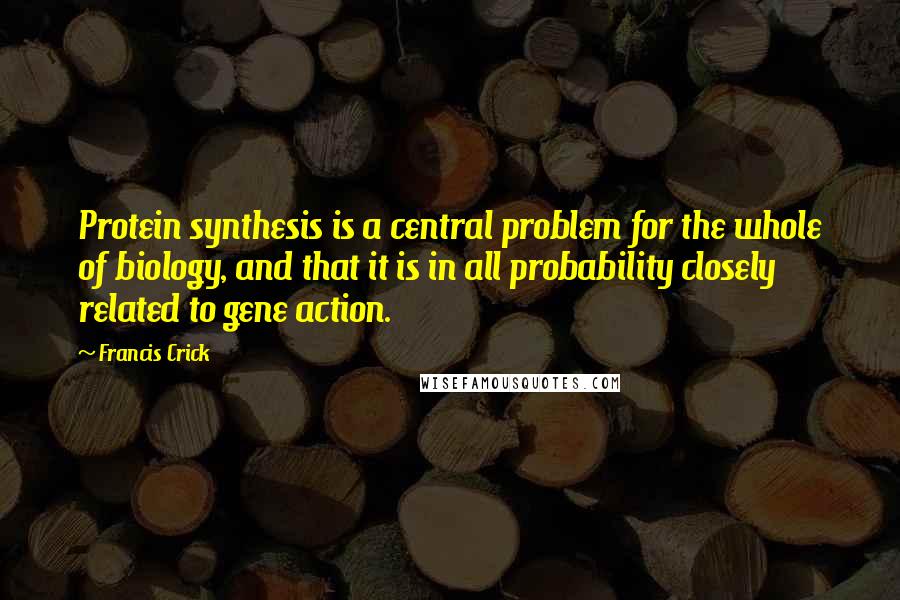 Protein synthesis is a central problem for the whole of biology, and that it is in all probability closely related to gene action.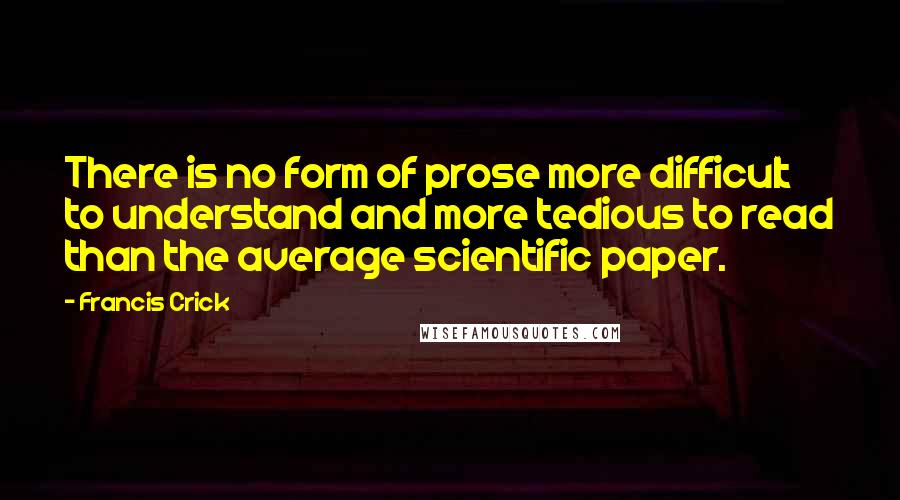 There is no form of prose more difficult to understand and more tedious to read than the average scientific paper.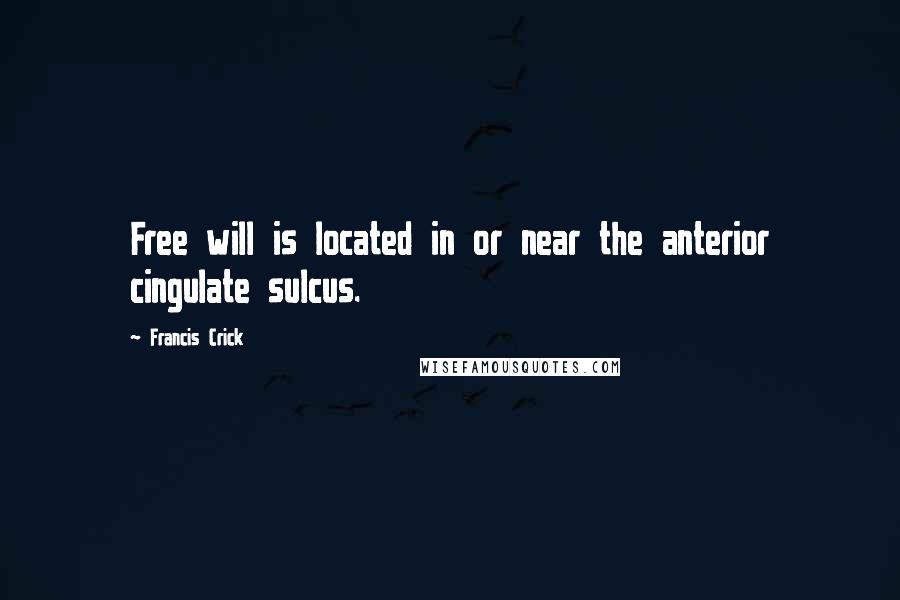 Free will is located in or near the anterior cingulate sulcus.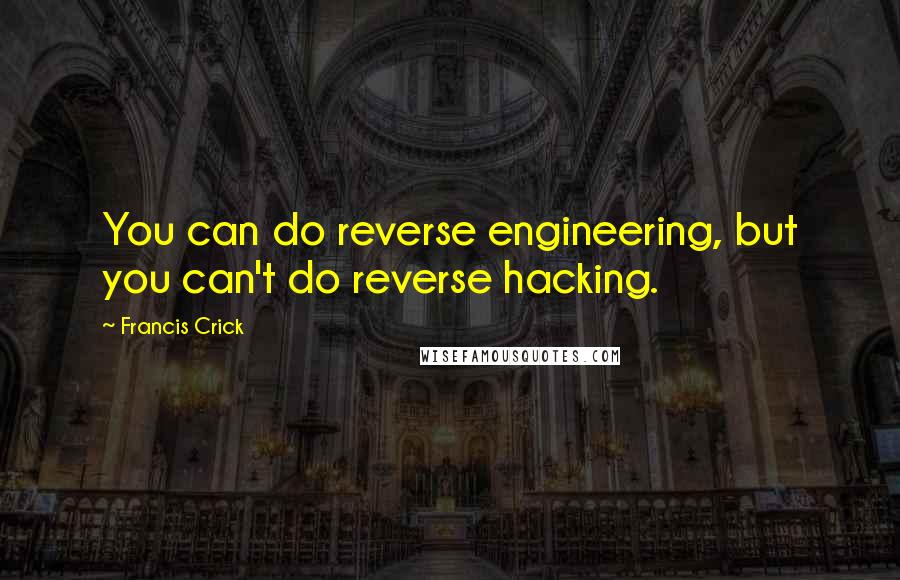 You can do reverse engineering, but you can't do reverse hacking.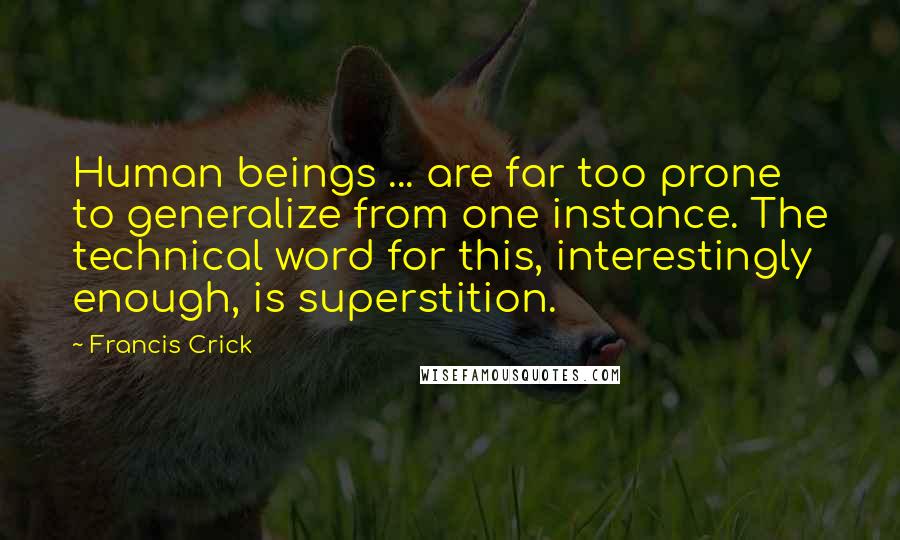 Human beings ... are far too prone to generalize from one instance. The technical word for this, interestingly enough, is superstition.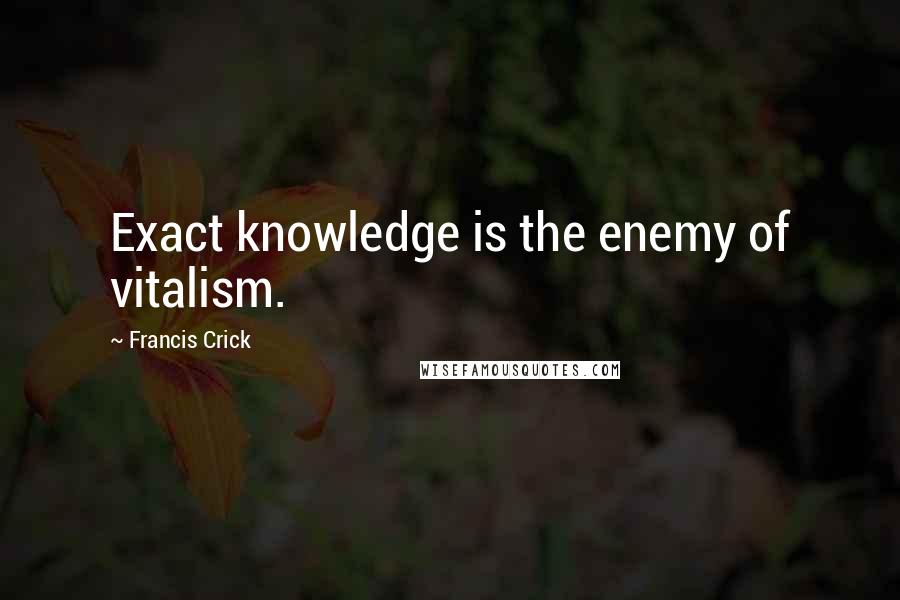 Exact knowledge is the enemy of vitalism.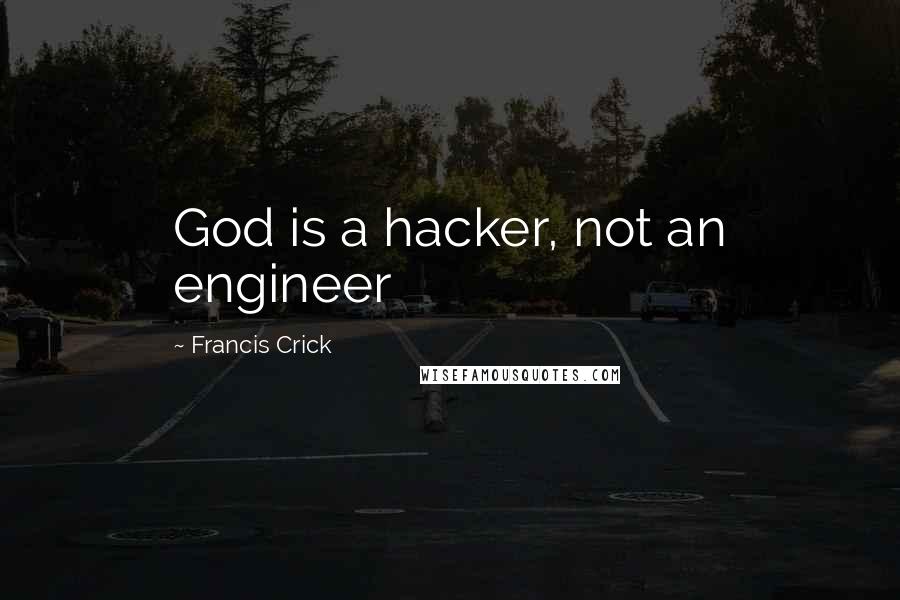 God is a hacker, not an engineer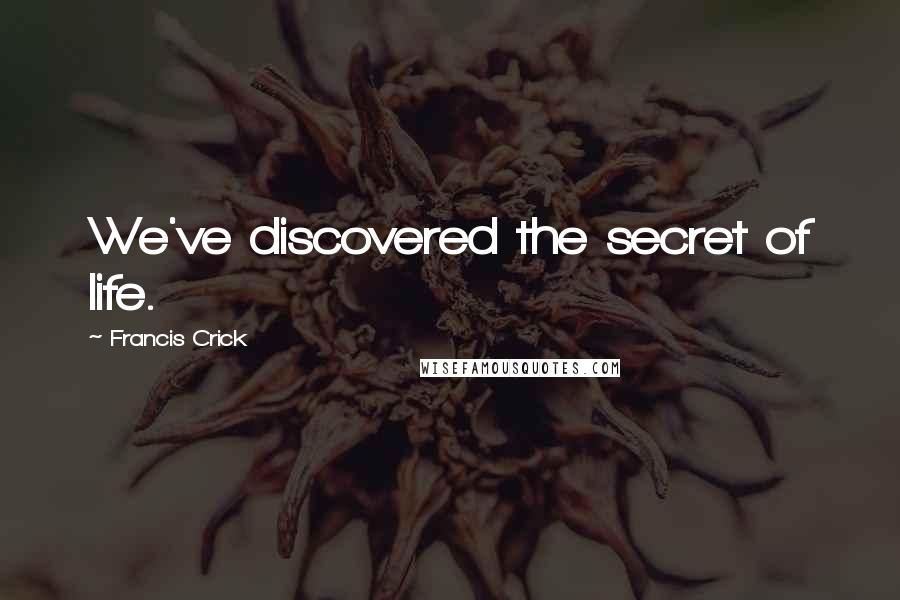 We've discovered the secret of life.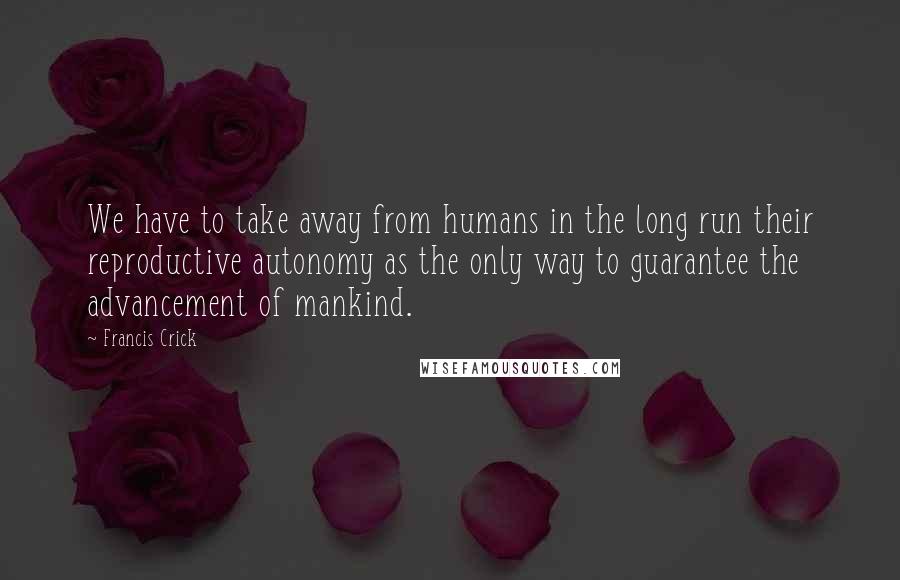 We have to take away from humans in the long run their reproductive autonomy as the only way to guarantee the advancement of mankind.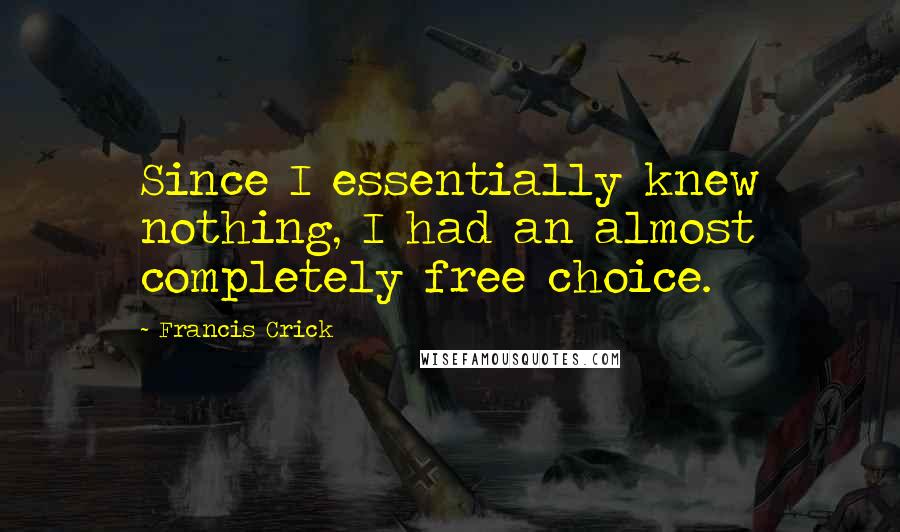 Since I essentially knew nothing, I had an almost completely free choice.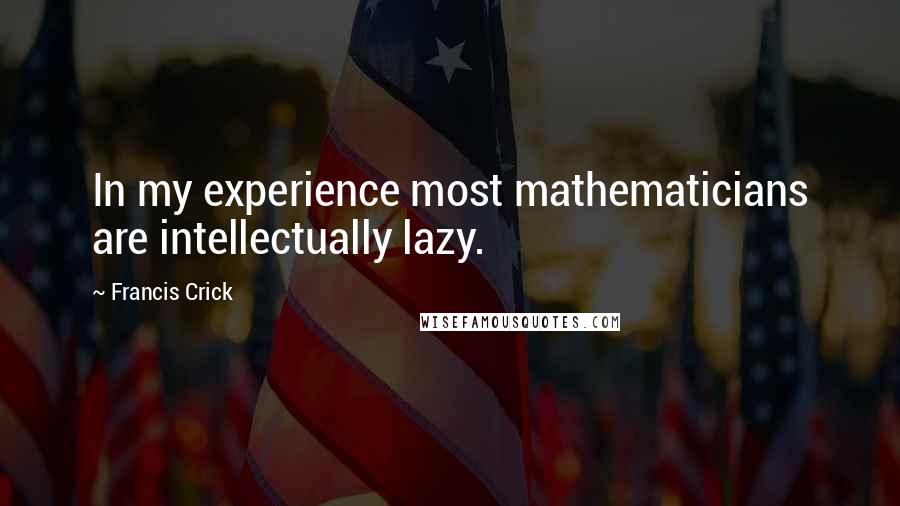 In my experience most mathematicians are intellectually lazy.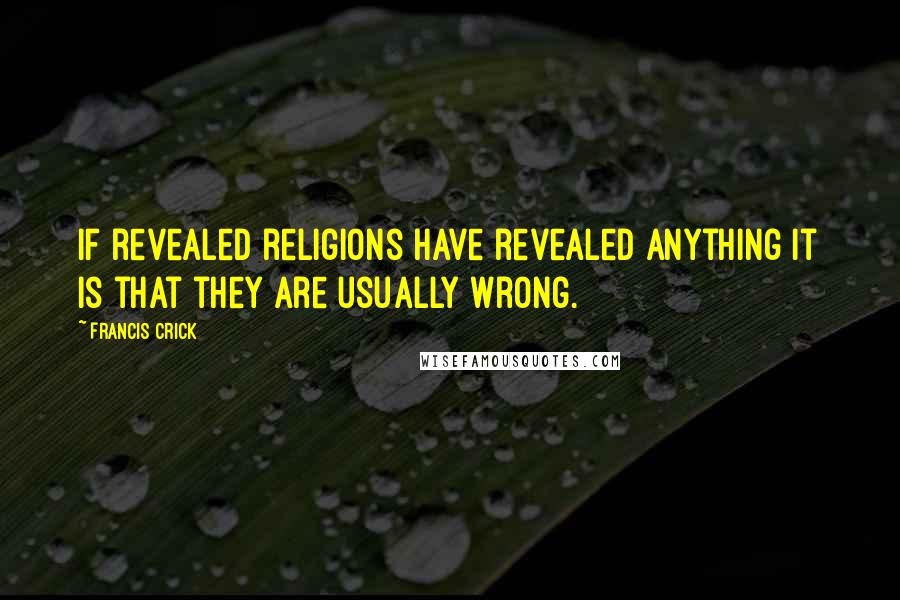 If revealed religions have revealed anything it is that they are usually wrong.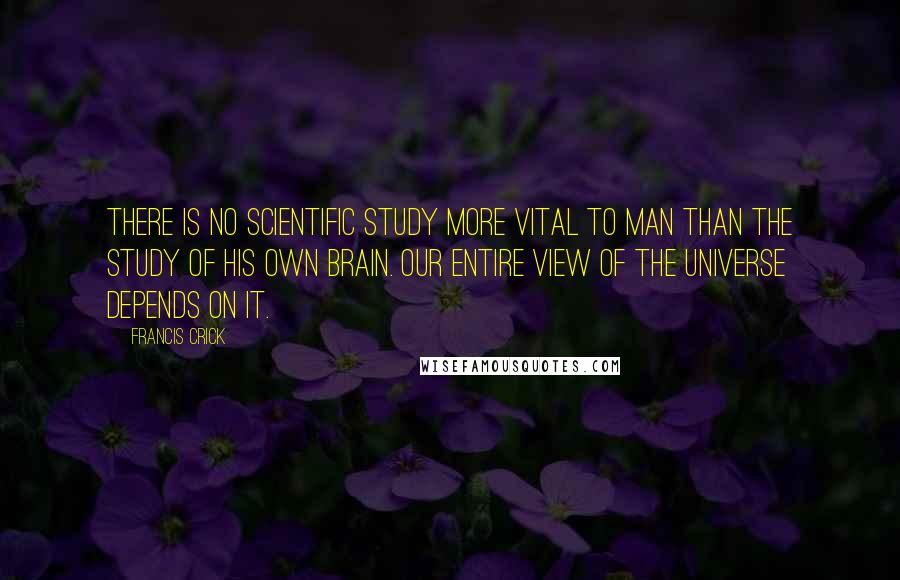 There is no scientific study more vital to man than the study of his own brain. Our entire view of the universe depends on it.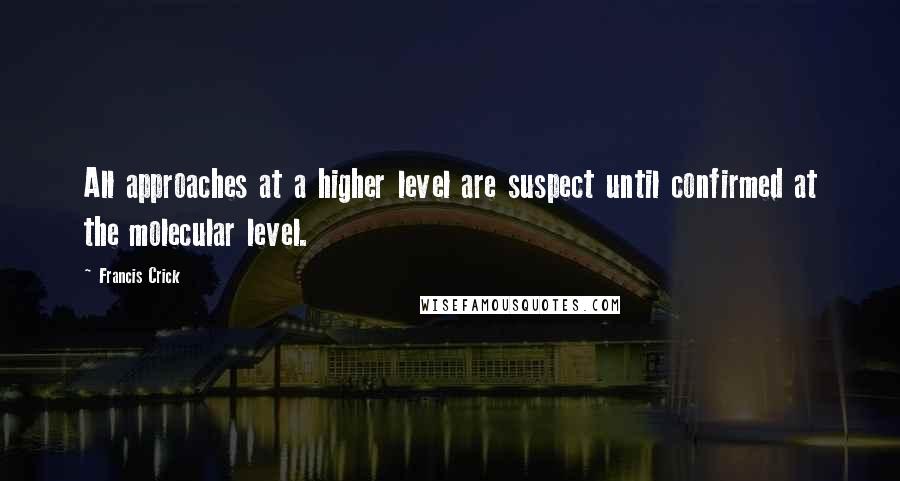 All approaches at a higher level are suspect until confirmed at the molecular level.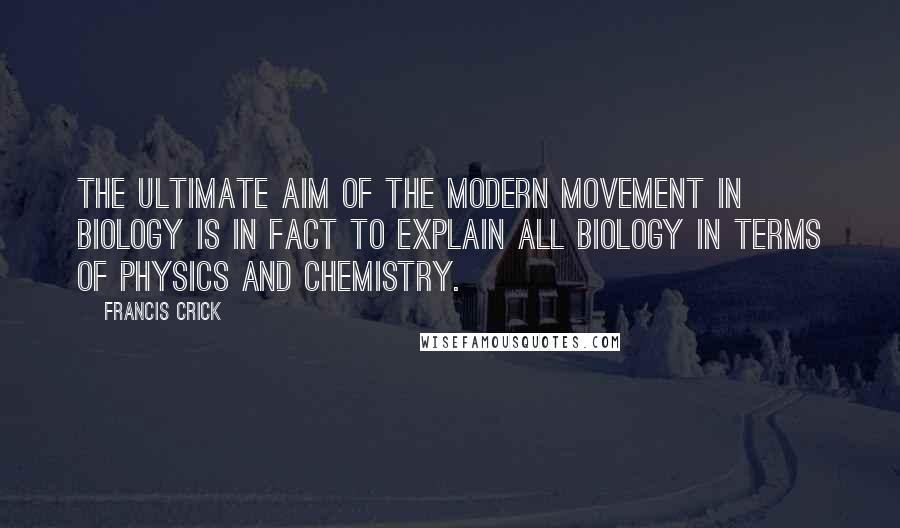 The ultimate aim of the modern movement in biology is in fact to explain all biology in terms of physics and chemistry.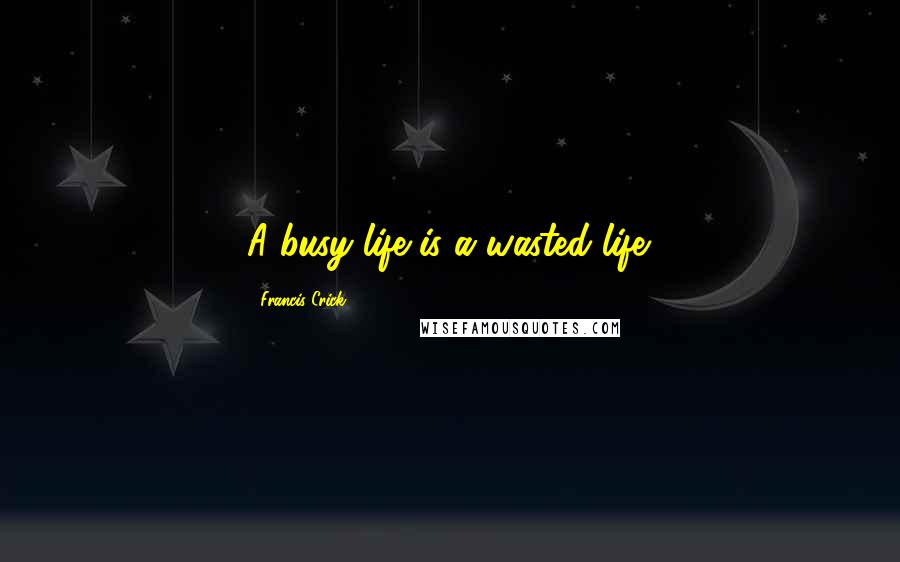 A busy life is a wasted life.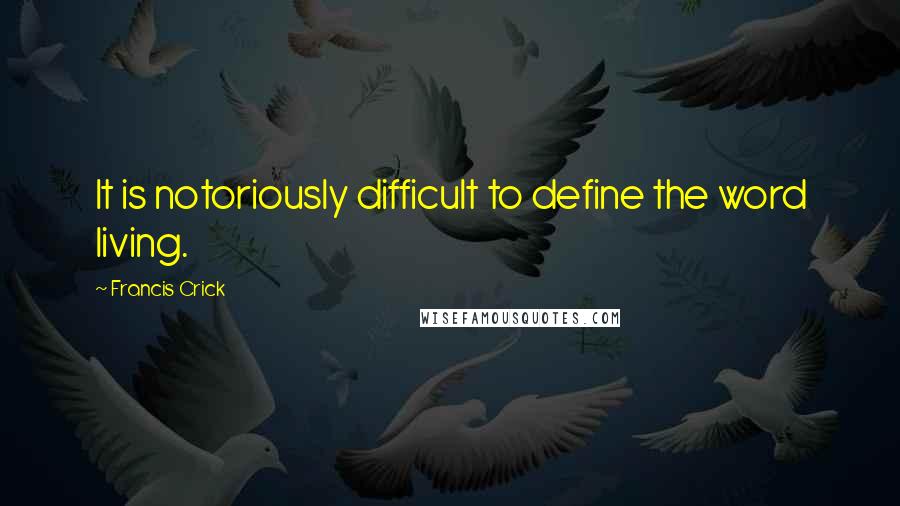 It is notoriously difficult to define the word living.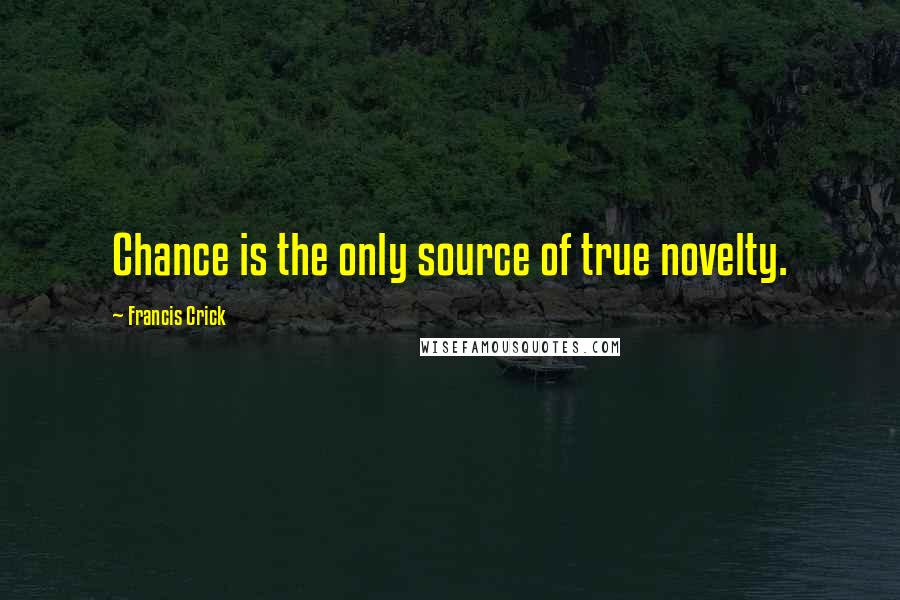 Chance is the only source of true novelty.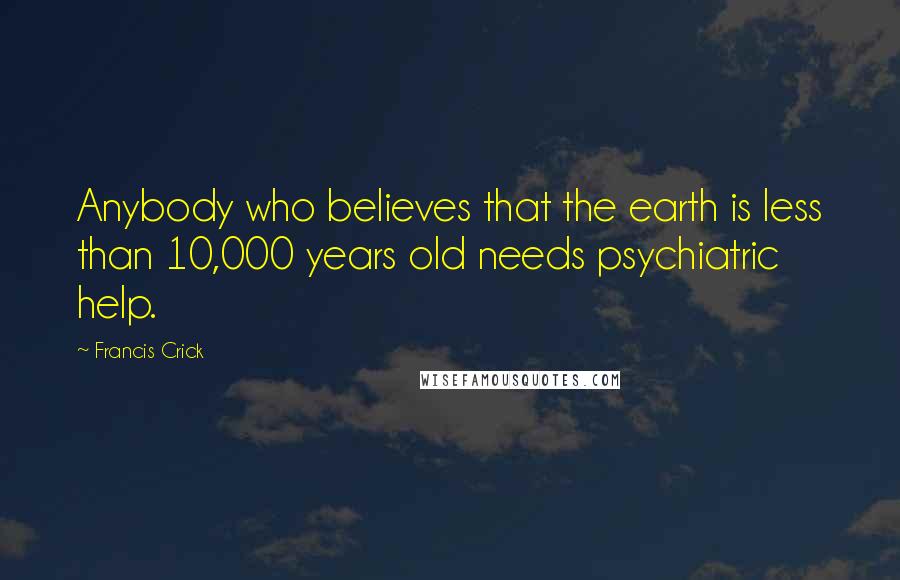 Anybody who believes that the earth is less than 10,000 years old needs psychiatric help.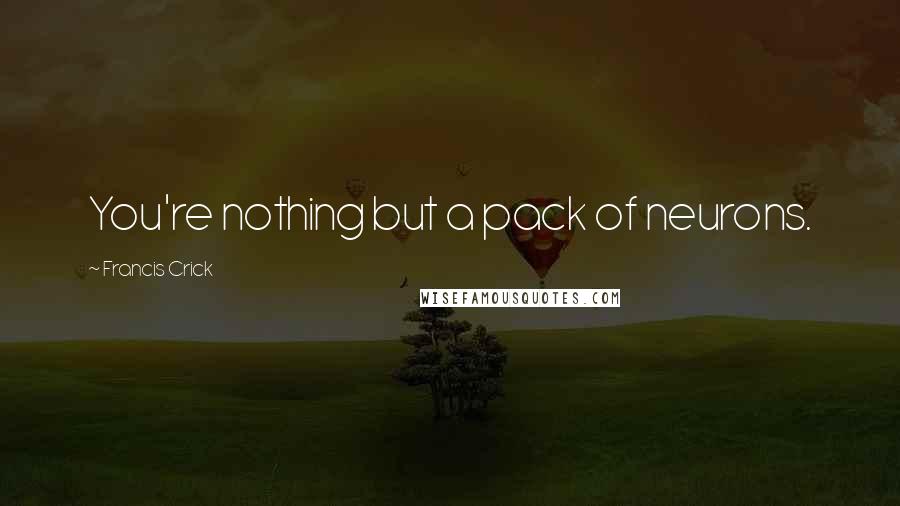 You're nothing but a pack of neurons.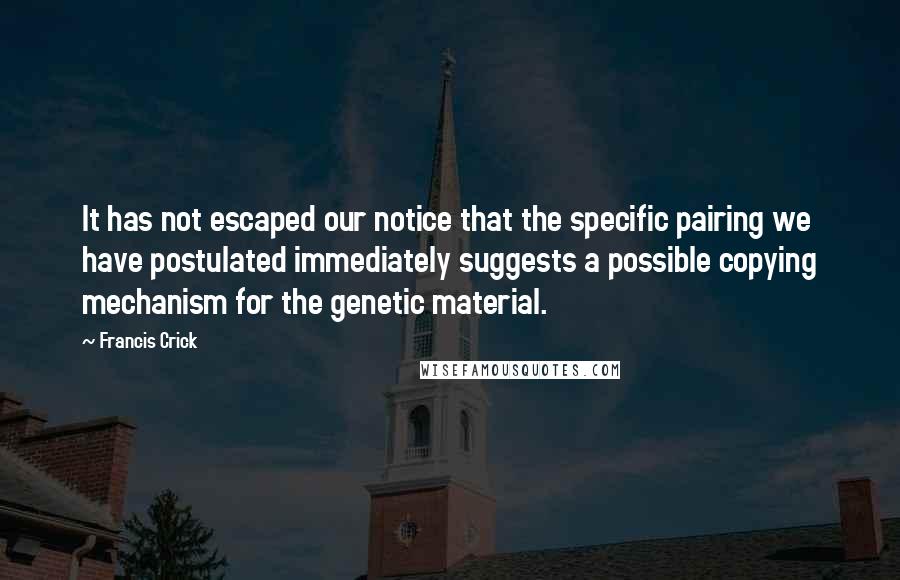 It has not escaped our notice that the specific pairing we have postulated immediately suggests a possible copying mechanism for the genetic material.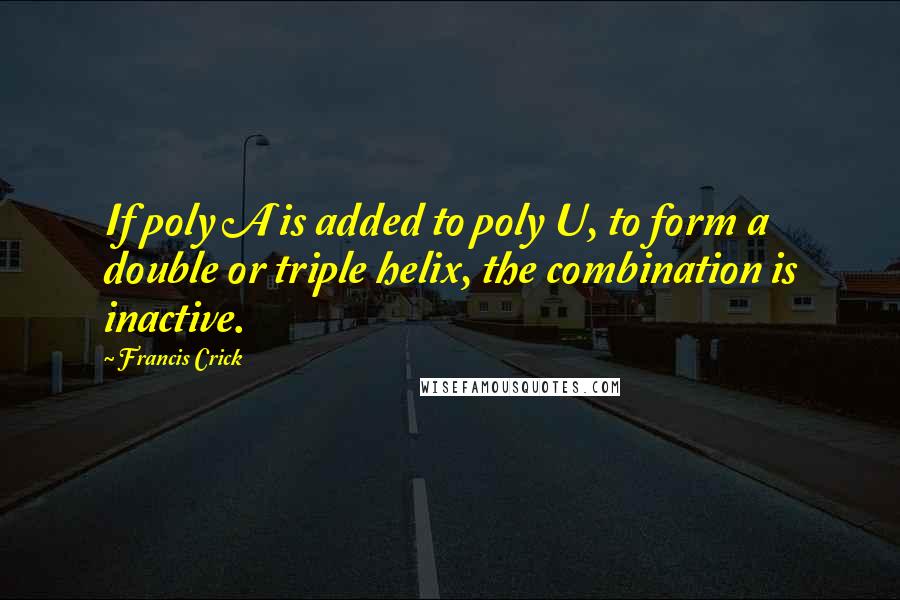 If poly A is added to poly U, to form a double or triple helix, the combination is inactive.