Evangeline Denmark Quotes
Top 3 wise famous quotes and sayings by Evangeline Denmark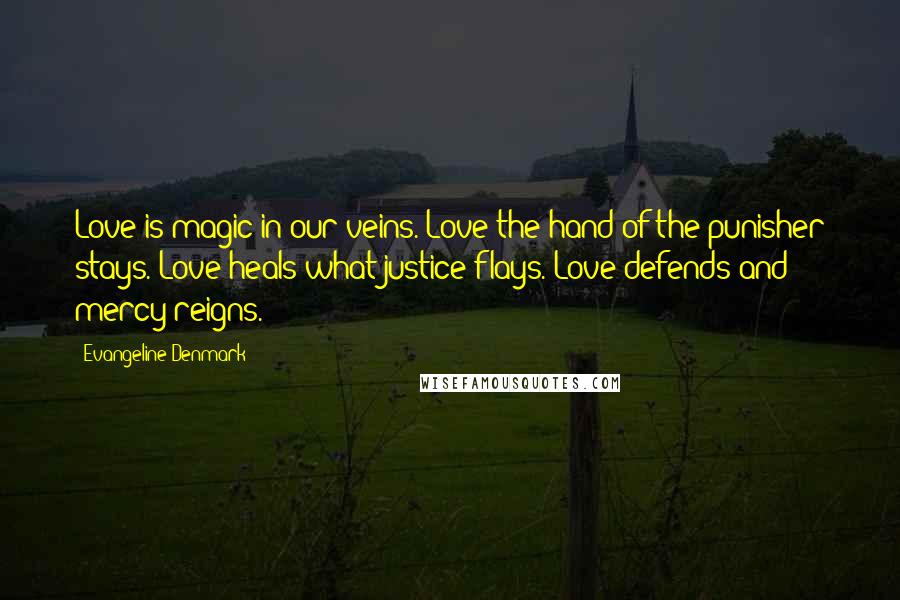 Love is magic in our veins. Love the hand of the punisher stays. Love heals what justice flays. Love defends and mercy reigns.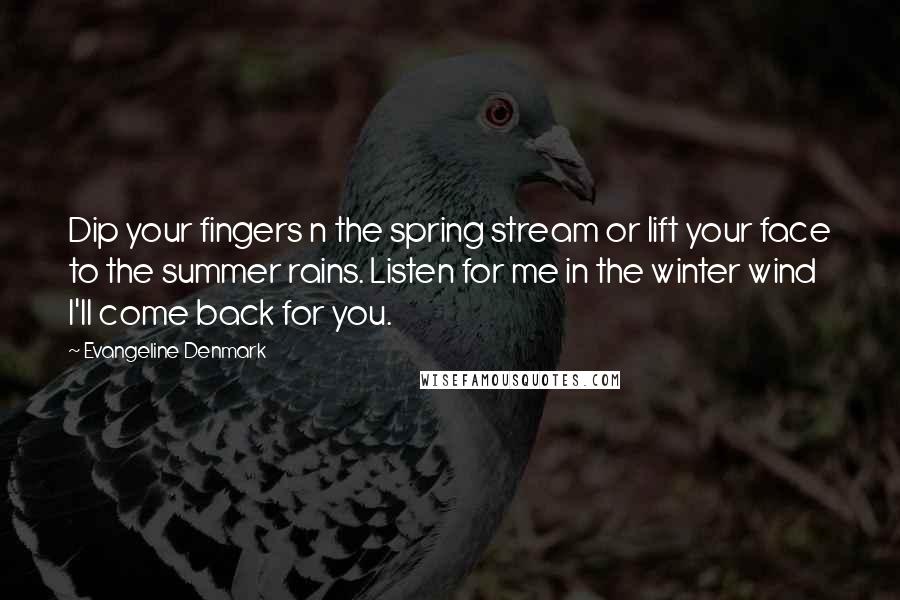 Dip your fingers n the spring stream or lift your face to the summer rains. Listen for me in the winter wind I'll come back for you.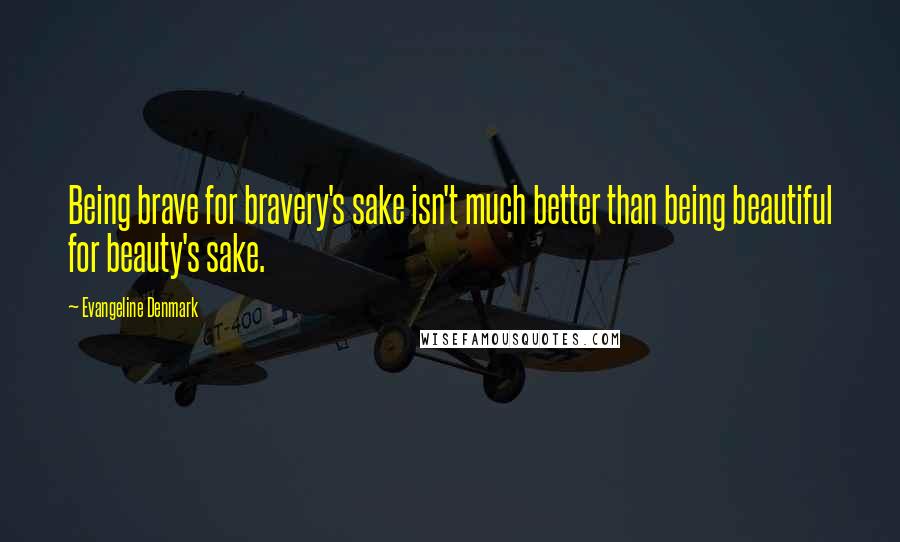 Being brave for bravery's sake isn't much better than being beautiful for beauty's sake.