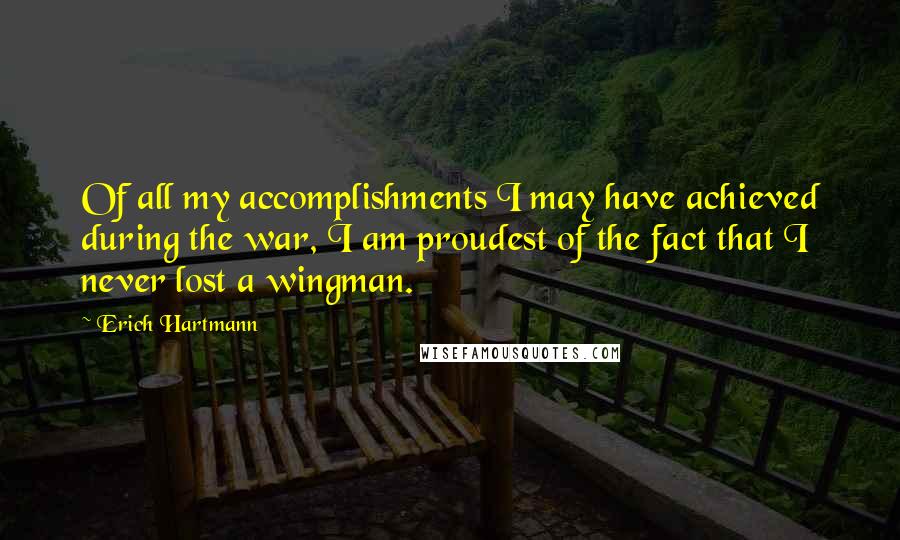 Of all my accomplishments I may have achieved during the war, I am proudest of the fact that I never lost a wingman.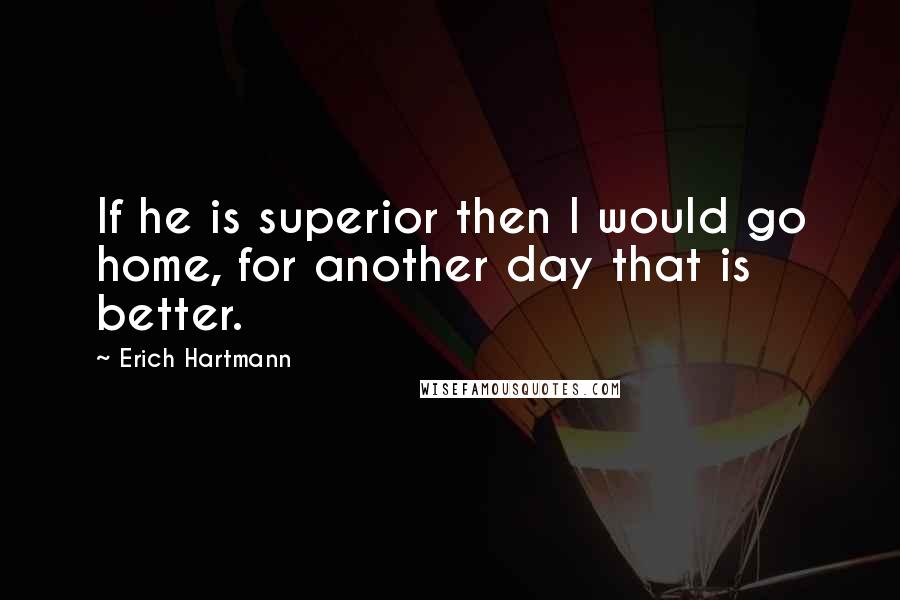 If he is superior then I would go home, for another day that is better.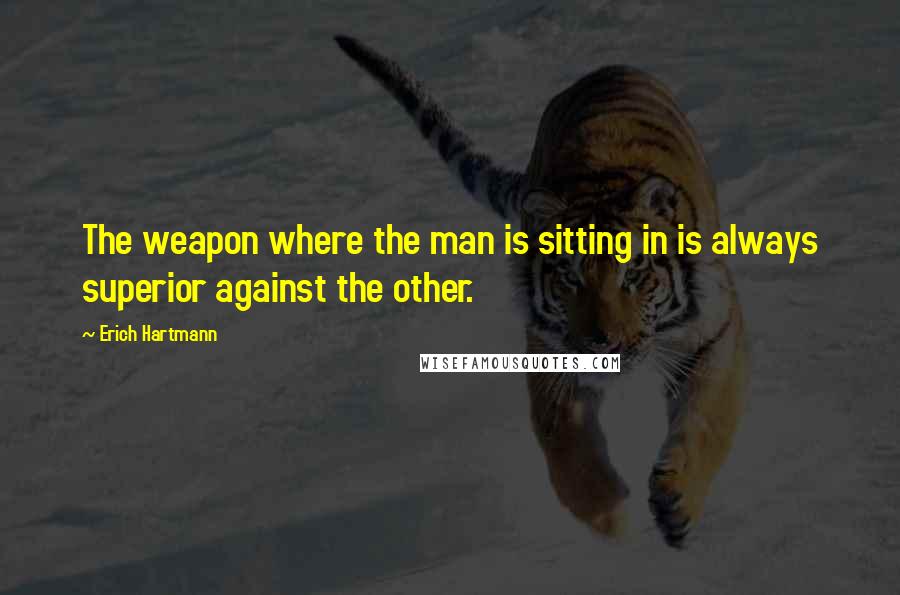 The weapon where the man is sitting in is always superior against the other.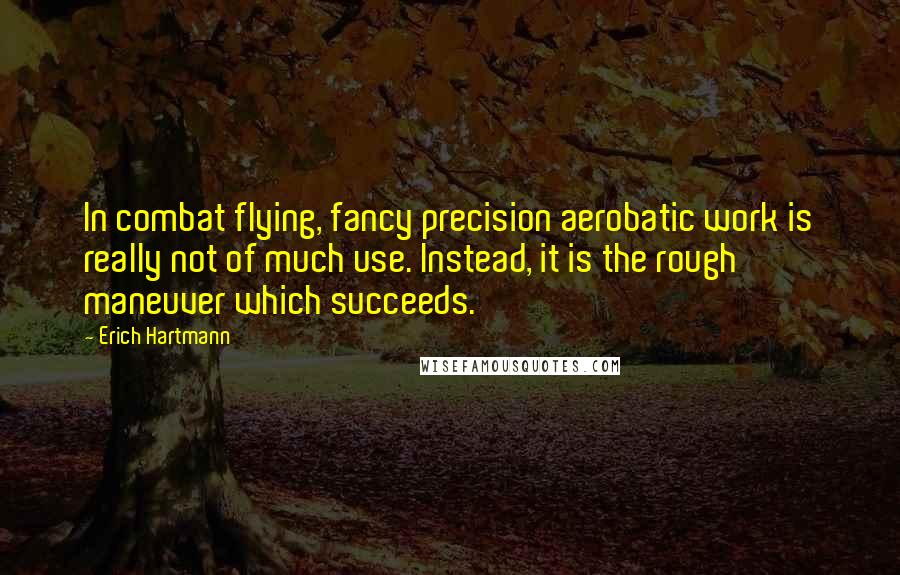 In combat flying, fancy precision aerobatic work is really not of much use. Instead, it is the rough maneuver which succeeds.