Emmanuelle De Maupassant Quotes
Top 5 wise famous quotes and sayings by Emmanuelle De Maupassant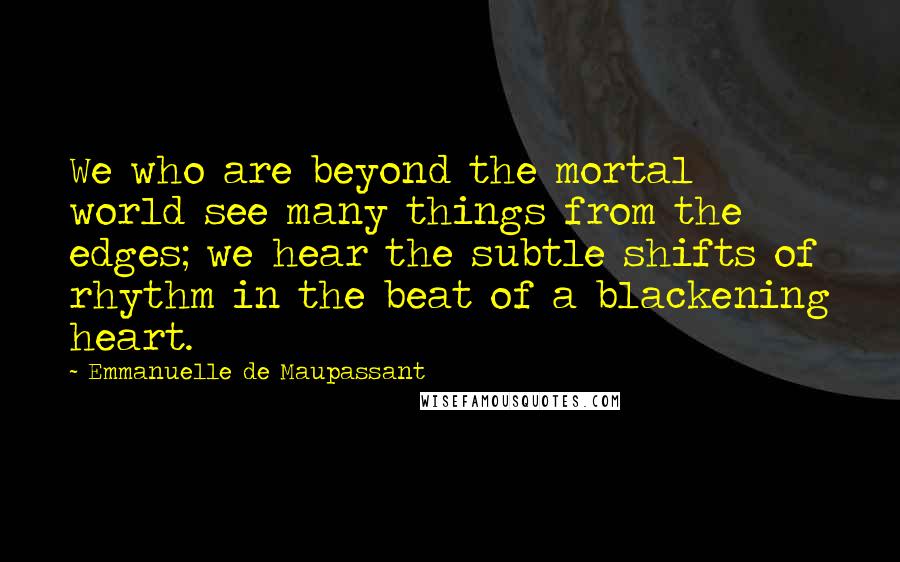 We who are beyond the mortal world see many things from the edges; we hear the subtle shifts of rhythm in the beat of a blackening heart.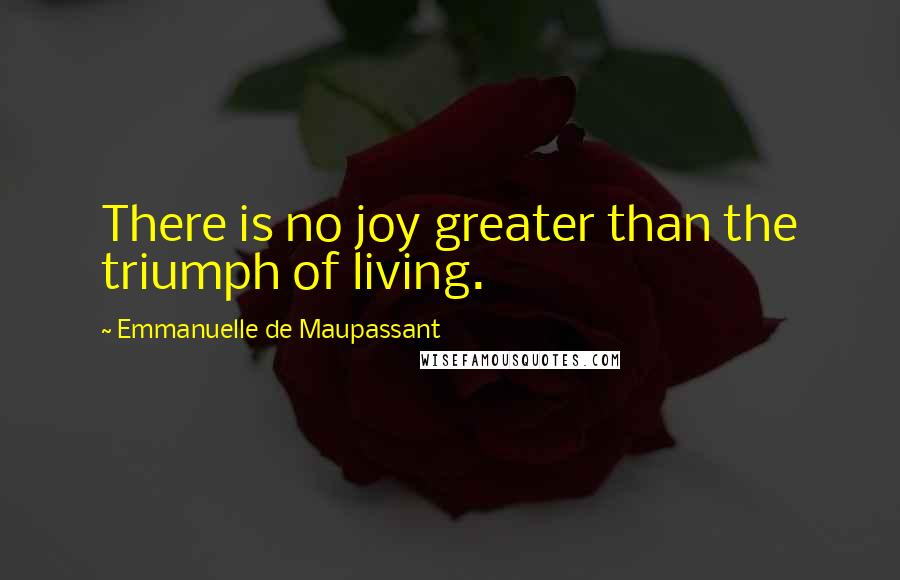 There is no joy greater than the triumph of living.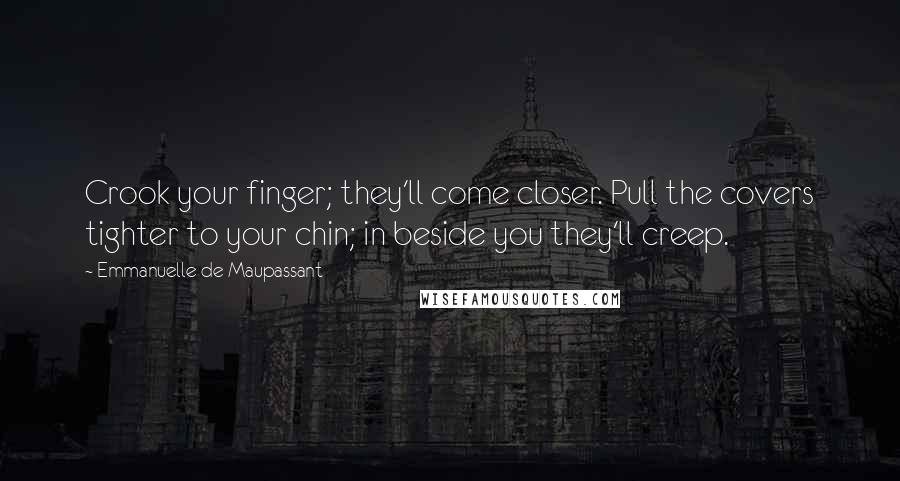 Crook your finger;
they'll come closer.
Pull the covers tighter to your chin;
in beside you they'll creep.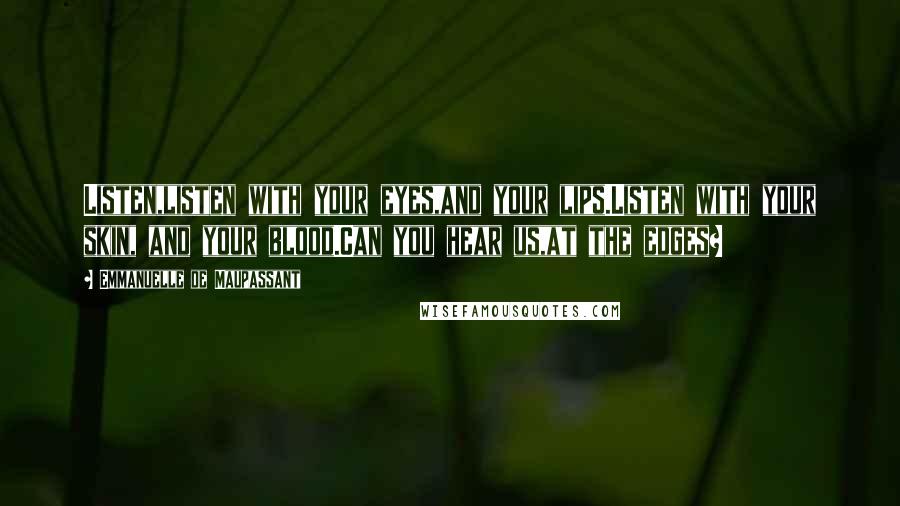 Listen,
listen with your eyes,
and your lips.
Listen with your skin,
and your blood.
Can you hear us,
at the edges?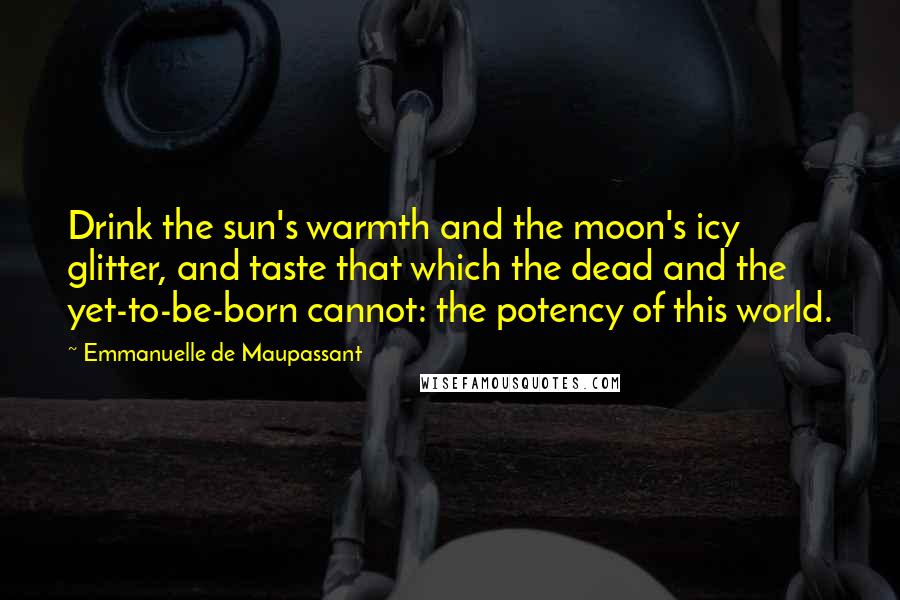 Drink the sun's warmth and the moon's icy glitter, and taste that which the dead and the yet-to-be-born cannot: the potency of this world.